-Short Attention Span Theater-
Is This Hell? No, It's Iowa-Iowahawk
Iowa is not flat as a pancake, despite what most people think. Northeast of Cedar Rapids is actually pretty hilly, like the undulating waves of a waffle, or perhaps a misshapened blintz or flapjack johnnycake. It's an agricultural (corns and soybeans), landlocked state, which may come as an unpleasant surprise to those, like me, who first come here in search of exciting urban beach vacations. While Iowa's landmass is a little larger than England's, its population is only three million, about 17 times smaller than Britain's, and with 786 times fewer castles. The state's name derives from the Ioway Indians, which translates as "casino people." Of Iowa's 99 counties, 88 are classified as rural, and God only knows why the other 11 aren't. Iowa's capital and largest city is Des Moines (pop: 203,000), whose primary business is insurance. The state is 96 percent white. So if you're looking for uncultured white insurance agents, you just hit the jackpot.

On the state's eastern edge lies the Mississippi River, dotted with towns with splendid names like Keokuk, Floopsboro, Quankadoorf, Chumbawumba, Bananarama, Kajagoogoo, Millivanilliville, and Right Said Fred. Each once was a booming city on the swollen turgid banks of that Ol' Man Ribbah, flowing down to dem' Ol' Cotton fields in Alabammysaw. Not much travels along the muddy and polluted Ol' Mississippi no mo' dese ol' days, no suh, ceptin' dem ol' rusty-bucket barges of grain and an occasional Eskimo kayaker weeping -- as only a noble, nature-loving savage can -- as he circumnavigates the garbage, beer cans, dead dreams and assorted debris left by the 96% white insurance agents who stole it from him.
Posted by: Beavis || 12/15/2011 15:32 || Comments || Link || E-Mail|| [470 views] Top|| File under:
-Signs, Portents, and the Weather-
It's raining apples in Coventry
An avalanche of more than 100 apples rained down over a main road in Keresley, Coventry on Monday night. The street was left littered with apples after they pelted car windscreens and bonnets just after rush-hour.

One driver said: "The apples fell out of the sky as if out of nowhere. They were small and green and hit the bonnet hard.

Keresley parish councillor Sandra Camwell said a freak black-out happened on the same road last year. She said: "Strange things do happen in this part of the world. I think it's highly likely that apples did fall from the sky. We're in an area with a spooky history, where there have been witches for centuries, after all."

Jim Dale, senior meteorologist, from British Weather Services, said: "We've all heard of the fish and frogs falling from the sky and apples is certainly unusual because they have some weight to them but it is not out of the realms of possibility."
Posted by: Anguper Hupomosing9418 || 12/15/2011 05:28 || Comments || Link || E-Mail|| [811 views] Top|| File under:
Africa Subsaharan
Ivory Coast leader's party headed for control of assembly
[Daily Nation (Kenya)] Ivory Coast President Alassane Ouattara


...the current president-for-life of Ivory Coast. He actually beat his predecessor in an election before having to eject him from the presidential palazzo....


's party was headed for full parliamentary control Wednesday, media reports said, as former strongman Laurent Gbagbo


... Former President-for-Life of Ivory Coast from 2000 to 2011. Laurent lost to Alassane Ouattara in 2010 but his representtive tore up the results on the teevee and he refused to vacate the presidential palace. French troops assisted the Oattara forces in extricating him from his Fuhrerbunker...


awaits trial in The Hague.

Public television reported that Ouattara's Rally of Republicans (RDR) had so far won 123 out of 225 seats up for grabs in Sunday elections and that its main ally the Ivory Coast Democratic Party (PDCI) had captured 93.

Independents had garnered 12 seats, the media reports said, as many newspapers hailed the RDR as "the big winner" and "new master".

The Ivorian Popular Front, the party of Gbagbo -- who is on trial for crimes against humanity at the
International Criminal Court


... where Milosevich died of old age before being convicted ...


(ICC) -- boycotted the country's first parliamentary election since 2000.

In presidential elections in November last year, Gbagbo refused to accept defeat, triggering fighting that left about 3,000 people dead in a country that was once a beacon of stability in western Africa.

Gbagbo, who had held on to his job five years after his initial mandate expired in 2005, was captured in his presidential palace by pro-Ouattara forces in April, with support from French and UN troops.

He is the first former head of state to be brought before the ICC.

Ouattara, 69, took office six months after the November 2010 polls.
Posted by: Fred || 12/15/2011 00:00 || Comments || Link || E-Mail|| [291 views] Top|| File under:
Caribbean-Latin America
Calderon shakes up cabinet as 3 more leave
For a map, click here
The cabinet of Mexican president Felipe Calderon Hinojosa was shaken up again for the second time in three months as three officials announced their departure, according to Mexican news accounts.

Rosalinda Juarez Velez was named Minister of Labor to replace Javier Lozano Alarcon.

Rosalinda Juarez Velez is a lawyer by trade who has held several posts in federal service including Federal attorney for environmental crimes or Delitos Ambientales en la Procuraduría Federal de Protección al Ambiente (PROFEPA) and most recently head of Procuraduría Federal de la Defensa del Trabajo (PROFEDET) or Labor Defense unit.

Salvador Vega Casillas resigned his post as Secretaria de la Funcion Publica or Civil service.

Vega Casillas was replaced by Rafael Morgan Rios, who worked as an undersecretary under Vega Casillas.

Morgan Ríos is a native of Sinaloa state, and a business school academic by trade. He has functioned as an auditor in Calderon's government.

Roberto Gil Zuarth resigned his post as private secretary to be replaced by Jose Guadalupe Tarcisio Martinez, who previously held several elective posts in his native Jalisco.

Jose Guadalupe Tarcisio Martinez is a close friend of the Calderons, Felipe and his wife, Margarita Zavala.
Posted by: badanov || 12/15/2011 00:00 || Comments || Link || E-Mail|| [315 views] Top|| File under:
Caucasus/Russia/Central Asia
Putin regrets that USSR did not fight
RUSSIAN Prime Minister Vladimir Putin says he regrets that the leaders of the USSR did not fight to the last to prevent its collapse two decades ago.

"The USSR should have started timely economic reforms and changes as well as reforms to strengthen democratic change in the country," ex-KGB agent Putin told Russian television viewers in a phone-in.

"They should have consistently, fearlessly and steadfastly - without burying their heads in the sand or waving their arses in the air - fought for the territorial integrity of our country," he said.

Putin's comments were his latest expression of regret that the USSR collapsed 20 years ago in December 1991, after he in 2005 memorably described its demise as the "greatest geopolitical catastrophe" of the 20th century.
Posted by: tipper || 12/15/2011 09:40 || Comments || Link || E-Mail|| [952 views] Top|| File under:
Putin loses top ally as pressure mounts over vote-rigging claims
[National Post] A leading ally of Vladimir Putin

...Second President of the Russian Federation and the first to remain sober. Because of constitutionally mandated term limits he is the current Prime Minister of Russia. His sock puppet, Dmitry Medvedev, was installed in the 2008 presidential elections. Putin is credited with bringing political stability and re-establishing something like the rule of law. During his eight years in office Russia's economy bounced back from crisis, seeing GDP increase, poverty decrease and average monthly salaries increase. During his presidency Putin passed into law a series of fundamental reforms, including a flat income tax of 13%, a reduced profits tax, and new land and legal codes. Under Putin, a new group of business magnates controlling significant swathes of Russia's economy has emerged, all of whom have close personal ties to Putin. The old bunch, without close personal ties to Putin, are in jail or in exile...
said on Wednesday he was quitting his post as Russian parliament speaker, after polls that saw the ruling party lose support and face protests against vote-rigging.

Boris Gryzlov is the highest-profile casualty yet of the controversy surrounding the December 4 parliamentary elections that has for the first time shaken Putin's decade-long domination of Russia.

"I have decided to renounce my mandate as a member of parliament... It would be wrong to occupy the post of speaker for more than two terms," said Gryzlov in a statement on the website of the ruling United Russia party.
Posted by: Fred || 12/15/2011 00:00 || Comments || Link || E-Mail|| [300 views] Top|| File under:
China-Japan-Koreas
China's aircraft carrier photographed
DENVER - A commercial U.S. satellite company said it has captured a photo of China's first aircraft carrier in the Yellow Sea off the Chinese coast.

DigitalGlobe Inc. said Wednesday one of its satellites photographed the carrier Dec. 8. A DigitalGlobe analyst found the image Tuesday while searching through photos.

Stephen Wood, director of DigitalGlobe's analysis center, said he's confident the ship is the Chinese carrier because of the location and date of the photo. The carrier was on a sea trial at the time.

DigitalGlobe, based in Longmont, Colo., sells satellite imagery and analysis to clients that include the U.S. military, emergency response agencies and private companies. DigitalGlobe has three orbiting satellites and a fourth is under construction.

The aircraft carrier has generated intense international interest because of what it might portend about China's intentions as a military power.

The former Soviet Union started building the carrier, which it called the Varyag, but never finished it. When the Soviet Union collapsed, it ended up in the hands of Ukraine, a former Soviet republic.

China bought the ship from Ukraine in 1998 and spent years refurbishing it. It had no engines, weaponry or navigation systems when China acquired it.

China has said the carrier is intended for research and training, which has led to speculation that it plans to build future copies.

China initially said little about its plans for the carrier but has been more open in recent years, said Bonnie S. Glaser, a China expert at the Center for Strategic and International Studies.

"It wasn't until the Chinese actually announced they were sending it out on a trial run they admitted, `Yes, we are actually launching a carrier,'" she said.

China publicly announced two sea trials for the carrier that occurred this year, she said.

The carrier's progress is in line with the U.S. military's expectations, said Cmdr. Leslie Hull-Ryde, a Defense Department spokeswoman.

A Defense Department report to Congress this year said the carrier could become operationally available to the Chinese navy by the end of next year but without aircraft.

"From that point, it will take several additional years before the carrier has an operationally viable air group," Hull-Ryde said in an email.

She declined to comment on the DigitalGlobe photo, saying it was an intelligence matter.

Posted by: Beavis || 12/15/2011 00:00 || Comments || Link || E-Mail|| [307 views] Top|| File under:
Europe
Greece Losing 'Billions of Euros to Corruption'
[An Nahar] Crisis-hit Greece is still losing billions of euros (dollars) to corruption in spite of efforts to stamp out graft and maximize the state's tax revenue, a report said on Wednesday.

The Ta Nea newspaper said that tax evasion cost Greece 13 billion euros ($17.4 billion) annually in lost revenue, citing remarks by experts and state officials at a conference on corruption on Tuesday.


A country that has been practicing tax evasion for the last three millennia is suddenly going to start paying its taxes?

The finance ministry's former information systems chief Diomidis Spinellis, who resigned in October, told the conference that the state is often able to claim only 20 percent of fines imposed on tax cheats.

Another 40 percent is commonly written off and the remaining 40 percent is pocketed by the tax official in charge of the procedure, Spinellis said.

And when the state is called upon to repay tax, 10 percent of the sum is similarly embezzled by corrupt officials, the head of investigations at Greece's anti-fraud squad (SDOE) Nikos Lekkas told the conference.

Lekkas added that a bank transparency law adopted in 1995 had been applied only last year.

Earlier this month, the international anti-graft watchdog Transparency International maintained a poor sleaze score on Greece, awarding it 80th place on a list of 182 countries worldwide.

Greece's shadow economy is believed to represent around a third of the official economy, which is mired in a deep recession as the government struggles to apply a tough economic overhaul supervised by its international creditors, the European Union


...the successor to the Holy Roman Empire, only without the Hapsburgs and the nifty uniforms and the dancing...


and the International Monetary Fund.

Ta Nea added that a much-touted parallel drive publicly to identify state debtors had so far yielded insignificant results, with most of the businessmen

locked away

by police employing legal loopholes to evade imprisonment.

Some of them had already filed for bankruptcy, thereby preventing the state from seizing their assets.

"We

locked away

17 people who owe 5.6 million euros but only the sum of 50,000 euros was paid," a SDOE source told Ta Nea.

Overall, the state has been able to collect 5.1 million euros from expected gains of 41 billion euros, the daily said.


Posted by: Fred || 12/15/2011 00:00 || Comments || Link || E-Mail|| [309 views] Top|| File under:
Ukraine quashes murder charge against ex-president
[Pak Daily Times] A Ukraine court on Wednesday threw out a charge against former President Leonid Kuchma alleging involvement in the 2000 murder of an opposition journalist, ruling that secret tape recordings that appeared to incriminate him were not acceptable evidence.

The general prosecutor's office opened the criminal case against Kuchma, president of independent Ukraine from 1994 to 2005, last March on suspicion of involvement in the killing of Georgiy Gongadze, one of his sharpest public critics. The murder of the popular journalist, who was well-known on TV talk shows, became emblematic of the sleaze and violence of post-Soviet Ukraine under Kuchma and led to street

festivities

in Kiev between protesters and riot police. But on Wednesday a Kiev court ruled as unlawful the prosecutor's case which had alleged abuse of office, leading to the death of the journalist, Ukrainian news agencies said.

Kuchma, 73, had denied any role in the grisly murder of the 31-year-old campaigning editor, whose headless body was found in woods a month and a half after he was

kidnapped

in 2000. It turned into post-Soviet Ukraine's most notorious crime case and was a turning point in his 10-year rule. Kuchma was once a patron of President Viktor Yanukovich and his case has run in parallel to the prosecution of opposition leader Yulia Tymoshenko who last October was sentenced to seven years in jail for abuse of office.

A political foe of Yanukovich, Tymkoshenko last March contemptuously dismissed the move against Kuchma as "window-dressing" intended to project the impression that Yanukovich was abiding by the rule of law to justify a vendetta against her. She predicted the case would be dropped against him. News that Kuchma has been cleared came as Tymoshenko's defence counsel formally began an appeal against her seven-year sentence.

Much of the case against Kuchma had been based on alleged secret tape recordings by his former bodyguard, Mykola Melnychenko, which were said to have been made between 1998 and 2000. One of them appeared to indicate that Kuchma had told officials to "deal with" Gongadze. In its ruling on Wednesday the Kiev court said the tapes had been acquired by illegal means and therefore could not constitute acceptable evidence. "An accusation can not be based on proof which has been acquired by illegal means and by a person who does not have the authority to carry out operational investigative work," Interfax news agency quoted judge Galina Surpun as saying. Gongadze, founding editor of the Internet newspaper Ukrainska Pravda, which was sharply critical of Kuchma's rule, was

kidnapped

in September 2000 in the capital Kiev. His body was discovered in woods, decapitated and partly burned.
Posted by: Fred || 12/15/2011 00:00 || Comments || Link || E-Mail|| [311 views] Top|| File under:
India-Pakistan
Toxic liquor kills 36 in eastern India
[Pak Daily Times]
KOLKATA: At least 36 people died after consuming toxic home-made liquor in an eastern Indian state, officials said on Wednesday.

The deaths were reported from the impoverished district of 24 Parganas in West Bengal state, the officials said. "The

corpse count

has now touched 36," district administrator N. S. Nigam told AFP by telephone. The victims drank adulterated liquor late Tuesday night, he said and added the deaths occurred earlier Wednesday.

He also said some 136 others have been hospitalised. "Some of those critically ill have been shifted for treatment to the state capital, Kolkata." "More and more people are turning up with symptoms of liquor poisoning and one local hospital is now overcrowded," Nigam said. The state administration was rushing medicines and doctors to the government-run Diamond Harbour hospital, located near the village, other officials said.

Police said they have

placed in durance vile

four alleged bootleggers so far. Local residents ransacked four breweries earlier Wednesday after some of the deaths were reported in Sangrampur, some 30 kilometres (19 miles) from Kolkata, the officials said. The moonshine deaths were the highest since July 2009, when 122 people were killed in western Gujarat


...where rioting seems to be a traditional passtime...


state after consuming toxic alcohol.

Deaths from cheap alcohol are common in India, where nearly 170 people were killed in 2008 in the southern states of Andhra Pradesh and Tamil Nadu after drinking the same batch of adulterated alcohol.
Posted by: Fred || 12/15/2011 00:00 || Comments || Link || E-Mail|| [470 views] Top|| File under:
Who's in the News
40
[untagged]
3
Govt of Syria
2
Govt of Iran
2
Taliban
1
Iraqi Baath Party
1
Jamaat-e-Islami
1
Jund al-Shams
1
Lashkar-e-Islami
1
Muslim Brotherhood
1
Palestinian Authority
1
Pirates
1
TTP
1
al-Qaeda in Pakistan
1
al-Qaeda in Turkey
1
Govt of Pakistan
Bookmark
E-Mail Me
The Classics
The O Club
Rantburg Store
The Bloids
The Never-ending Story
Thugburg
Gulf War I
The Way We Were
Bio
Merry-Go-Blog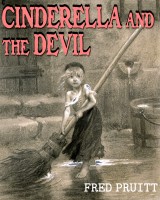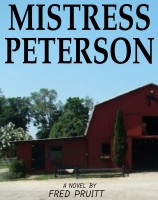 On Sale now!


A multi-volume chronology and reference guide set detailing three years of the Mexican Drug War between 2010 and 2012.

Rantburg.com and borderlandbeat.com correspondent and author Chris Covert presents his first non-fiction work detailing the drug and gang related violence in Mexico.

Chris gives us Mexican press dispatches of drug and gang war violence over three years, presented in a multi volume set intended to chronicle the death, violence and mayhem which has dominated Mexico for six years.
Click here for more information


Meet the Mods
In no particular order...


Steve White
Seafarious
Pappy
lotp
Scooter McGruder
john frum
tu3031
badanov
sherry
ryuge
GolfBravoUSMC
Bright Pebbles
trailing wife
Gloria
Fred
Besoeker
Glenmore
Frank G
3dc
Skidmark
Alaska Paul



Better than the average link...



Rantburg was assembled from recycled algorithms in the United States of America. No trees were destroyed in the production of this weblog. We did hurt some, though. Sorry.
3.235.101.141