NORAD Gears Up to Track Santa Claus
WASHINGTON, Dec. 5, 2011 -- For the 56th year running, the North American Aerospace Defense Command will add the job of tracking the global flight of Santa on Christmas Eve to its mission of North American aerospace warning and control.


See the NORAD Tracks Santa site here

The North American Aerospace Defense Command based at Peterson Air Force Base, Colo., will again track Santa Claus on his annual Christmas Eve flight to deliver presents to children around the globe..

"NORAD stands the watch protecting the skies of North America 365 days a year, but on Christmas Eve the children of the world look to NORAD and our trusted partners to make sure that Santa is able to complete his mission safely," said Army Gen. Charles H. Jacoby Jr. Jacoby commands NORAD, as well as U.S. Northern Command, both based at Peterson Air Force Base in Colorado.

The NORAD Tracks Santa mission "is a duty to the children of the world," he added, "and a privilege we've enjoyed for 56 consecutive years."

From a NORAD video of the 2010 Santa flight, a military specialist looks up from a bank of computer screens:

"Sir," he says, turning to look at the camera, "we've picked up 'Big Red' on the radar. He's entering from the northeast.

"Recommend fighter escort as he transitions over North America," the specialist adds, as the video shows an F-16 moving down the runway.

This year, the NORAD Tracks Santa website went live Dec. 1 and features a Countdown Calendar, a Kid's Countdown Village with holiday games and activities that change daily, and video messages from students and troops from around the world.

The website is available in English, French, Spanish, German, Italian, Japanese, Brazilian Portuguese and Chinese.

For the first time, using free apps in the Apple iTunes Store and in the Android market, parents and children can use their smart phones to count down the days until Santa and his reindeer take off from the North Pole to deliver presents to kids everywhere.

Facebook, Google+, YouTube and Twitter also offer tracking opportunities. Santa followers can type "@noradsanta" into each search engine to get started.

And that's not the only technology that goes into the Santa tracking mission. To track the big man in red, NORAD uses radar, satellites, Santa cams and fighter jets.

A NORAD radar system called the North Warning System consists of 47 installations strung across the northern border of North America. On Dec. 24, NORAD monitors the radar systems continuously for indications that Santa Claus has left the North Pole.

The moment radar indicates a lift-off, satellites positioned in geo-synchronous orbit at 22,300 miles from the Earth's surface are equipped with infrared sensors, which enable them to detect heat. Rudolph's bright red nose gives off an infrared signature that allows the satellites to detect Santa's sleigh.

NORAD starting using the Santa cam network in 1998. Santa cams, according to NORAD, are ultra-cool, high-tech, high-speed digital cameras prepositioned at many locations around the world. They use the cameras once a year to capture images and videos of Santa and his reindeer.

In the air, Canadian NORAD pilots flying the CF-18 fighter will intercept and welcome Santa to North America.

In the United States, American NORAD fighter pilots in F-15s, F-16s or F-22 Raptors will fly alongside Santa's airborne sleigh pulled by his famous reindeer: Dasher, Dancer, Prancer, Vixen, Comet, Cupid, Donner, Blitzen and Rudolph.

Once data is collected on Dec. 24, it is pushed into Google Maps and Google Earth so families all over the world can follow Santa.

Thanks to these systems and technologies, starting at midnight Mountain Standard Time on Dec. 24, visitors to the NORAD Santa website can watch Santa's progress around the globe.

It all started in 1955 when a Sears media advertisement directed kids to call Santa Claus but printed a telephone number that rang through to the crew commander on duty at the Continental Air Defense Command Operations Center.

The colonel on duty told his staff to give all children who called in a "current location" for Santa Claus. The tradition continued when NORAD replaced CONAD in 1958.

"The [NORAD Tracks Santa] effort," Jacoby said, "could not be carried out without the superb assistance of numerous government and nongovernment contributors."

Sponsors of this year's program include Acuity Scheduling, Big Fish Worldwide, Carousel Industries, the Colorado Springs Chamber of Commerce Military Affairs Council, General Electric, the National Tree Lighting Ceremony, RadiantBlue Technologies Inc., thunderbaby studios, the U.S. Coast Guard Band, the U.S. Merchant Marine Academy Band, Visionbox, and the West Point Band.

Returning sponsors include the Air Force Academy Band, Analytical Graphics Inc., Air Canada, Avaya, Booz Allen Hamilton, Colorado Springs School District 11, the Defense Video & Imagery Distribution System, the Federal Aviation Administration, First Choice Awards & Gifts, Globelink Foreign Language Center, Google, the Marine Toys for Tots Foundation, Meshbox, the Naden Band of the Maritime Forces Pacific, Naturally Santa's Inc., the Newseum, OnStar, PCI Broadband, the Space Foundation, tw telecom, Verizon and UGroup Media.

"It is the generosity of these contributors, the hard work of the more than 1,200 volunteers who man the NORAD Tracks Santa Operations Center, and vigilance of the Canadian and U.S. forces who work at NORAD that guarantees the program's success each and every year," Jacoby said.

Posted by: || 12/06/2011 00:00 || Comments || Link || E-Mail|| [288 views] Top|| File under:
-Signs, Portents, and the Weather-
Argentina launches naval campaign to isolate Falkland Islands
Argentina has launched a naval campaign to isolate the Falkland Islands that has seen it detain Spanish fishing vessels on suspicion of breaking the country's "blockade" of the seas around the British territories.

Argentine patrol commanders carrying out interceptions near the South American coast told Spanish captains they were in violation of Argentina's "legal" blockade of sea channels to the Falklands.

The warning has been backed up in a letter to Aetinape, the Spanish fishing vessels association from the Argentine embassy in Madrid warning boats in the area that "Falklands, South Georgia and the South Sandwich Islands and adjoining maritime spaces are an integral part of the Argentine territory."

The confrontation strategy targetting foreign boats marks an escalation of tensions in seas that Duke of Cambridge, a Flight Lieutenant with the RAF, is set to patrol during a tour of duty last year.

The Duke is to be deployed to the Falklands next February as part of a routine training duties. Commanders would face the dilemma of despatching the Royal to take part in an operations to monitor or contain the Argentine challenge.

President Cristina Kirchner has adopted a steadily more beligerent stance towards Britain's South Atlantic possessions.

A newly formed gathering of South American nations meeting in Venezeula backed Argentina's sovereignty demands at the weekend.


So long Falklands. You will now be Argentina's. There is no way the British can fight for it and Obama will not lift a finger to help.
Posted by: DarthVader || 12/06/2011 10:37 || Comments || Link || E-Mail|| [425 views] Top|| File under:
Africa North
Socialists Decline Chance to Form Part of Morocco's Coalition
[Tripoli Post] The Socialist Union of Popular Forces, USFP, Morocco's main leftwing party that came third in the November 25 legislative election, has decided not to take part in a government coalition led by the country's moderate Islamists. It had been asked by new prime minister Abdelilah Benkirane to join his government.

The party, led by Mehdi Ben Barka made the decsion after talks to join a broad government coalition, with Driss Lachgar, a member of the party's political bureau, telling AFP, "The USFP is now part of the opposition, following a decision made Sunday by its national council."

Lachgar said that, "by joining the opposition, our political party will contribute to developing the country's democracy."

Abdelilah Benkirane, who was appointed prime minister by King Mohammed VI after his Justice and Development Party, PJD, had secured the most votes in last month's poll. It became the latest religious party to make electoral gains in the region on the back of the Arab Spring pro-democracy revolts, still has plenty of options to form a parliamentary majority.

As Tunisia and Egypt ousted their longtime dictators through popular uprisings earlier this year, Morocco's king nipped swelling protests in the bud by offering a constitutional reform that curbed his near absolute powers.
Posted by: Fred || 12/06/2011 00:00 || Comments || Link || E-Mail|| [286 views] Top|| File under:
Africa Subsaharan
Gbagbo blames France in first ICC appearance
[Daily Nation (Kenya)] Former Ivory Coast president Laurent Gbagbo


... Former President-for-Life of Ivory Coast from 2000 to 2011. Laurent lost to Alassane Ouattara in 2010 but his representtive tore up the results on the teevee and he refused to vacate the presidential palace. French troops assisted the Oattara forces in extricating him from his Fuhrerbunker...


made his first appearance Monday before the
International Criminal Court


... where Milosevich died of old age before being convicted ...


where he blamed the French military for his arrest for crimes against humanity.


With any luck this will keep Carla del Ponte busy for a decade...


Gbagbo, the first ex-president to be brought before The Hague-based tribunal, faces four counts of crimes against humanity, including murder and rape, over post-election violence the UN said left about 3,000 people dead.

The 66-year-old said his arrest by followers of his rival and current president Alassane Ouattara


...the current president-for-life of Ivory Coast. He actually beat his predecessor in an election before having to eject him from the presidential palazzo....


in April was the direct result of a bombing campaign by

La Belle France

, Ivory Coast's former colonial ruler.

"Good afternoon madame president, thank you for letting me speak. I am Laurent Gbagbo," a gaunt looking Gbagbo said, dressed in a sombre dark suit, white shirt and black tie for his appearance.

"I was

locked away

under French bombs," said Gbagbo, who was transferred to The Hague from his northern Ivorian jail cell on Wednesday. "It was the French army that did the job."

Judge Silvia Fernandez de Gurmendi said Gbagbo must reappear on June 18 for a confirmation of charges hearing when he will learn whether he must stand trial for crimes committed by his troops after he refused to accept defeat in a November 2010 presidential run-off.

His transfer to the ICC last week drew a furious reaction from his supporters and set a tense backdrop for the December 11 parliamentary poll that had been billed as a chance to foster reconciliation in the war-weary country.

Gbagbo spent a decade at the helm of Ivory Coast, the world's number one cocoa exporter, but

violence erupted

after he refused to accept results from the 2010 election proclaiming victory for Ouattara.
Posted by: Fred || 12/06/2011 00:00 || Comments || Link || E-Mail|| [286 views] Top|| File under:
Caribbean-Latin America
"...it ain't over 'til we say it's over..."
For a map, click here To read background reports in the Coahula state debt scandal, click here and follow the links.

By Chris Covert

The resignation of Humberto Moreira Valdes, seen as a proper end to the scandal which has been plaguing the young leader of Mexico's powerful Partido Revolucionario Institucional (PRI), may have little of the desired effect.

Moreira announced his resignation as leader of PRI last Friday after suffering weeks of calls for him to step down from those within PRI and near constant complaints from political Partido Accion Nacional members both in Coahuila state and in national venues about the massive acquisition of debt Coahuila contracted during Moreira's term as governor.

Carlos Alberto Perez Cuevas, a deputy coordinator for PAN in the national Chamber of Deputies has called for a special panel to investigate state debt, not just in Coahuila. Although the proposal is probably political, PAN members have been calling for weeks to investigate debt acquired by states including Mexico state, nearly all of them states run by PRI governors.


If it was Madero's objective to find something to counter the leviathan that is the PRI and its plans to return to Los Pinos in 2012 -- something that is politically cost free and which could dog Moreira into July, 2012 -- Madero could not have imagined the effect on display in Mexican press only a few days following Moreira's resignation.


The call for investigation by Perez Cuevas probably has more to do with the fact the PRI's leading contender for election for president of the republic, Enrique Pena Nieto, ended his tenure as governor as PRI's Eruviel Avila Villegas won a crushing victory winning more than 62 percent of the vote, a three to one margin over his nearest rival Partido Revolucion Democratica (PRD) candidate Alejandro Encinas.

That election and three others for governor and for local legislatures were another win for PRI's newest leader Moreira. At the time the election was seen as a bellwether for the political fortunes of Pena Nieto with Moreira as PRI's leader.

In Mexican national politics, you can look awfully silly trying to take things at face value, so PRI federal deputy Carlos Flores Rico threw back into the face of his colleague Perez Cuevas the question of his "morals" when hundreds of migrant workers were killed in San Fernando, Tamaulipas during his tenure as a commissioner in Mexico's Instituto Nacional de Migracion.

The countercharge may look irrelevant, which it is, but it is also characteristic of how sensitive PRI leaders and members will be to the issue of debt contracted by Mexican states going into the 2012 presidential campaign. For all the unseemly pettiness of bringing attention to Coahuila's debt started by PAN national president Gustavo Madero, the full weight of the scandal appears yet to have hit.

If it was Madero's objective to find something to counter the leviathan that is the PRI and its plans to return to Los Pinos in 2012 -- something that is politically cost free and which could dog Moreira into July, 2012 -- Madero could not have imagined the effect on display in Mexican press only a few days following Moreira's resignation.

The only way the coming blows against PRI could be softened would be for Moreira to leave, which until last Friday he was unwilling to do. Prior to Moreira's exit Madero was looking at six solid months of no political cost attacks against Moreira and his candidate Pena Nieto, focussing in on at least one aspect of being president, sheer competence -- charges that neither PRI leaders could counter without bringing in Coahuila's massive debt into the debate. Moreira's resignation was the one option that could in the view of PRI's leadership eliminate the issue going in to 2012.

So, citing party unity, Moreira fell on his own sword. Pena Nieto kept hammering in Mexican press on the theme of Moreira's selfless act over the weekend, saying he instead wanted to look to the coming campaign, AKA the future. The debt scandal which could threaten PRI's drive to return to the presidency was ended.

At least, that was the idea.

The other side of this debate, the debt itself is still weighing on Coahuila state. Monday it was announced that the total of Coahuila's debt rose as expected from MP $33.4 billion (USD $2,483,040,000.00) to MP $36 billion (USD $2,660,400,000.00), an annualized increase of almost 40 percent. The increase is due to a presumed failure to bring the 14 banks into agreement for refinancing the debt coupon and to a downgrading of Coahuila state debt by several debt rating agencies including Fitch's.

Meanwhile in Mexico City, the national Secretaria de la Funcion Publica or Secretary for Public Functions said Monday it was opening an investigation into charges of official corruption relating to the Coahuila indebtedness.

Salvador Vega Casillas said that his agency would look into the falsified documents at the center of the scandal which had been presented to the national ministry of finance.

A federal auditor, Juan Manuel Portal said Monday that several Mexican states were shown to have some irregularities in contracting dabt, save for one, Tlaxcala. He also said that debt contracted in 2010, the lest full year of Moreira's term, was higher in several other states including Distrito Federal and Mexico state.

Jose Armando Plata, a Coahuila state auditor said Monday that of the MP $36 billion in debt, MP $24 billion were long term, which had neither the authorization of the state Chamber of Deputies nor of Moreira himself.

The last admission is startling because the primary means of turning short term debt into long is usually the process of securitization, or bundling loans and selling them as bonds in the open market. However, Armando Plata did not describe the nature of the long term debt.

Armando Plata also considered it unlikely that Moreira was unaware of the falsification of documents, a condition this writer has maintained from the beginning.

Another Coahuila state auditor, Jose A. Plata Sandoval said in a Proceso article posted Monday that he found no documents relating to indebtedness had been signed by Moreira, a fact which Plata Sandoval said probably exempted Moreira from responsibility.

PAN political operative, Juan Molinar Horcasitas charged in a press conference Monday that much of the money generated from loan proceeds in Coahuila went to PRI coffers and to "los bolsillos de sus asociados", or partner's pockets, which is a charge until Monday largely hinted at rather than evoked. Molinar Horcasitas also said the actual debt total is likely higher than the MP $36 billion.

Molinar Horcasitas probably suspected the higher debt amount charging that Coahuila's total debt payment outlays for the next 24 months was MP $2.75 billion (USD $203,225,000.00) representing 36 percent of the revenue it gets from federal revenue sharing from the federal government. It was not clear from Mexican media reports if the total of payments was debt reduction payment, coupon payments or both.

Molinar Horcasitas said that the Coahuila state payroll tax, currently pledged as collateral to Mexican banks, is likely to go higher, not for the future, as he put it, but to pay "for the dances of Senor Moreira."

As John "Bluto" Blutarsky might have said, "It ain't over 'til we say it's over..."
Posted by: badanov || 12/06/2011 00:00 || Comments || Link || E-Mail|| [436 views] Top|| File under:
China-Japan-Koreas
China to Prepare for Social Unrest
h/t Instapundit


Beijing has underlined its concern that an economic slowdown could lead to social unrest in China, with the country's security chief urging local officials to do more to prepare for the "negative effects of the market economy".

Zhou Yongkang, a member of the politburo, told provincial officials that they needed to find better methods of "social management" – a euphemism which can include everything from better internet censorship and strategic policing of violent unrest, to a better social safety net.
Posted by: g(r)omgoru || 12/06/2011 02:31 || Comments || Link || E-Mail|| [495 views] Top|| File under:
Economy
Report: Obama, UN to tax US for Green Climate Fund
President Obama's team of negotiators at the United Nations Climate Change Conference may agree to a tax on foreign currency transactions, designed to pay for a "Green Climate Fund," that would fall disproportionately on American travellers and businesses, according to a group attending the conference that is skeptical of the UN position on global warming.


Recall how Wall Street, at least part of it, continues to fork over campaign contributions to Bambi? That will come to a complete halt if he even proposes this to the Congress.

Negotiators at the conference are considering "a new tax on every foreign currency transaction in the world," according to the Committee for a Constructive Tomorrow (CFACT). "Every time you travel abroad, you'll have to pay a climate tax," explains CFACT, the group that released the "Climategate" emails. "More importantly, every time we import goods, every time we export our fine products (think jobs) we will do so with a climate tax skimming off the top."

European countries would evade much of the tax burden, however, because "transactions within the Eurozone won't have to pay this new tax."


Simply amazing how that works out...

it sppears that transactions within the U.S. won't be subject to the tax, either, but only those that go beyond national borders. The Eurozone treatment is simply anticipating the future United States of Europe.

CFACT suggests that Obama is open to implementing this tax and similar policies in the absence of a full climate treaty, which would require congressional approval.


How's he going to implement a tax without congressional approval?
Posted by: || 12/06/2011 00:00 || Comments || Link || E-Mail|| [296 views] Top|| File under:
Europe
Greeks emptying their bank accounts
Tip of the hat to Rantburg citizen and reader Dale.

Many Greeks are draining their savings accounts because they are out of work, face rising taxes or are afraid the country will be forced to leave the euro zone. By withdrawing money, they are forcing banks to scale back their lending -- and are inadvertently making the recession even worse.

Georgios Provopoulos, the governor of the central bank of Greece, is a man of statistics, and they speak a clear language. "In September and October, savings and time deposits fell by a further 13 to 14 billion euros. In the first 10 days of November the decline continued on a large scale," he recently told the economic affairs committee of the Greek parliament.

With disarming honesty, the central banker explained to the lawmakers why the Greek economy isn't managing to recover from a recession that has gone on for three years now: "Our banking system lacks the scope to finance growth."

He means that the outflow of funds from Greek bank accounts has been accelerating rapidly. At the start of 2010, savings and time deposits held by private households in Greece totalled €237.7 billion -- by the end of 2011, they had fallen by €49 billion. Since then, the decline has been gaining momentum. Savings fell by a further €5.4 billion in September and by an estimated €8.5 billion in October -- the biggest monthly outflow of funds since the start of the debt crisis in late 2009.

The raid on bank accounts stems from deep uncertainty in Greek households which culminated in early November during the political turmoil that followed the announcement by then-Prime Minister Georgios Papandreou of a referendum on the second Greek bailout package.

Papandreou withdrew the plan and stepped down following an outcry among other European leaders against the referendum, and a new government was formed on Nov. 11 under former central banker Loukas Papademos. That appears to have slowed the drop in bank savings, at least for the time being.

Nevertheless, the Greeks today only have €170 billion in savings -- almost 30 percent less than at the start of 2010.

The hemorrhaging of bank savings has had a disastrous impact on the economy. Many companies have had to tap into their reserves during the recession because banks have become more reluctant to lend. More Greek families are now living off their savings because they have lost their jobs or have had their salaries or pensions cut.

In August, unemployment reached 18.4 percent. Many Greeks now hoard their savings in their homes because they are worried the banking system may collapse.

Those who can are trying to shift their funds abroad. The Greek central bank estimates that around a fifth of the deposits withdrawn have been moved out of the country. "There is a lot of uncertainty," says Panagiotis Nikoloudis, president of the National Agency for Combating Money Laundering.

The banks are exploiting that insecurity. "They are asking their customers whether they wouldn't rather invest their money in Liechtenstein, Switzerland or Germany."

Nikoloudis has detected a further trend. At first, it was just a few people trying to withdraw large sums of money. Now it's large numbers of people moving small sums. Ypatia K., a 55-year-old bank worker from Athens, can confirm that. "The customers, especially small savers, have recently been withdrawing sums of €3,000, €4,000 or €5,000. That was panic," she said.


Might be all they have...

Marina S., a 74-year-old widow from Athens, said she has to be extra careful with money these days. "I have no choice but to withdraw money from my savings," she said.

The shrinking Greek bank deposits compare with bank loans totalling €253 million. Analysts say the share of bad loans could rise to 20 percent next year, or €50 billion, as a result of the recession. This in turn will worsen the already pressing liquidity problems faced by Greek banks.

Nikos B., a doctor in the Greek military, has had enough of the never-ending crisis his country is going through. While the 31-year-old has a secure job, repeated salary cuts have made it increasingly hard for him to make ends meet. He needs most of his money to make loan repayments for a small car. "How can I clear my account? There's hardly anything in it," he says. He started learning German two months ago and wants to leave Greece. "As soon as possible!"

Nikos pauses and looks down. He quietly utters words that must be painful for a proud Greek. "It would be best to change nationality."
Posted by: Steve White || 12/06/2011 17:05 || Comments || Link || E-Mail|| [495 views] Top|| File under:
Greenpeace activists enter French nuclear plant
[Dawn] Activists from environmental group Greenpeace managed to sneak into a French nuclear power plant on Monday in what they said was a bid to highlight the dangers of atomic energy.

In a statement, Greenpeace said some members had entered the nuclear site at Nogent-sur-Seine, 95 kilometres (60 miles) southeast of

Gay Paree

, to "spread the message that there is no such thing as safe nuclear power."

Eight activists entered the power station site, according to a French police source, who added that some of the intruders had already been apprehended.

"A group of

hard boyz

managed to climb on to the dome of one of the reactors, where they unfurled a banner saying 'Safe Nuclear Power Doesn't Exist'," said Greenpeace

front man

Axel Renaudin.

"The aim is to show the vulnerability of French nuclear installations, and how easy it is to get to the heart of a reactor," said Sophia Majnoni, a Greenpeace nuclear expert.

She denounced a government security audit of French nuclear plants as "a communications exercise which does not take into account risks already identified in the past and does not learn the lessons of Fukushima," the Japanese nuclear plant that was crippled by an earthquake and tsunami.

The Nogent-sur-Seine plant, run by the EDF energy company, was chosen by Greenpeace because it is the nearest plant to

Gay Paree

, Greenpeace said.

Officials at EDF would not immediately comment on the incident.

French Industry Minister Eric Besson said that if the dawn intrusion was confirmed it would indicate a dysfunction in the plant's security system.

"If an enquiry confirms (the break-in) that would mean that there has been a dysfunction and that measures must be taken to ensure that it doesn't happen again," the minister said in French radio.

"Maybe they succeeded in doing this. That surprises me because our power stations are well guarded," Besson said.

Henri Guaino, an advisor to President Nicolas Sarkozy


...23rd and current President of the French Republic and ex officio Co-Prince of Andorra. Sarkozy is married to singer-songwriter Carla Bruni, who has a really nice birthday suit...


, said the activists'move was "irresponsible" but raised questions about security at nuclear plants.

"It was irresponsible on their part," he told BFMTV. "But this does make one think about the security of access to nuclear power plants. Conclusions must be drawn from this."

Greenpeace's action came as UN climate talks entered their second week in South Africa.

Near the Durban conference site six Greenpeace campaigners were

placed in long-term storage

as they tried to hang a banner reading "Listen to the People, not the Polluters" at a hotel where a "Global Business Day," hosted by business organizations, was taking place.
Posted by: Fred || 12/06/2011 00:00 || Comments || Link || E-Mail|| [384 views] Top|| File under:
Fifth Column
US protesters to 'take back' Congress
[Iran Press TV] Anti-corporatism protesters from across the United States are heading towards Washington D.C. to "Take Back the Capitol," saying the US Congress does not represent them.

"The Capitol is the people's house, and we're here to declare an economic emergency for the 99 percent," said an activist, John Butler, NBC Washington TV network reported Monday on its website.

The United States Capitol is the meeting place of the US Congress, located in Washington D.C, sitting atop Capitol Hill at the eastern end of the National Mall.

A political action group in Washington known as "Our DC" has planned to launch several days of protests starting Monday night at the National Mall, which is an open-area of the National Park Service in downtown Washington.

Along with other US partners, the group is hosting thousands of people from all over the country. The action is called "Take Back the Capitol."

The people converging on the Capitol say they want to counter the power of banks, Wall Street, and mega corporations. They say the US Congress needs to represent the 99 percent, not just the one percent of the nation's wealthiest people.

The protesters from Chicago, Wisconsin, Boston and Saint Louis have already started their march towards Washington.

"We don't have money, we don't have employment, so we need to ask very strongly to our government to stop this kind of situation," said a protestor in Chicago.

The Occupy movement emerged after a group of demonstrators gathered in New York's financial district on September 17 to protest against the unjust distribution of wealth in the country and the excessive influence of big corporations on US policies.

The demonstrators are protesting against unemployment, social inequalities, and corporatism in the US.
Posted by: Fred || 12/06/2011 00:00 || Comments || Link || E-Mail|| [295 views] Top|| File under:
Home Front: Culture Wars
Obama pushes gay rights in foreign policy
PRESIDENT Barack Obama has ordered all government agencies, including those handing out aid, to put gay, lesbian, bisexual and transgender rights at the centre of US foreign policy.

"I am deeply concerned by the violence and discrimination targeting lesbian, gay, bisexual and transgender (LGBT) persons around the world," Mr Obama said in an official memorandum today.


Oh, so he's finally calling out Iran?

The president condemned laws that criminalise LGBT citizens, beatings of people who join peaceful LGBT pride celebrations, or the killings of men, women, and children over their perceived sexual orientation.

"By this memorandum I am directing all agencies engaged abroad to ensure that US diplomacy and foreign assistance promote and protect the human rights of LGBT persons," he said.

The White House issued the memorandum ahead of a speech at the United Nations offices in Geneva later in the day on gay rights by Secretary of State Hillary Clinton.

Mr Obama directed government agencies to fight against the criminalisation of LGBT activity abroad and to combat discrimination, homophobia and intolerance. He required the departments of State and Homeland Security to ensure LGBT asylum seekers are properly protected and noted the US government could resettle highly vulnerable people who need urgent protection.

The president directed agencies involved with foreign aid and development to engage governments and civil society groups abroad to "build respect for the human rights of LGBT persons".

He also directed swift and meaningful action to respond to human rights abuses against LGBT people perpetrated by foreign governments and required all agencies to produce an annual report on progress towards all the initiatives.
Posted by: tipper || 12/06/2011 14:33 || Comments || Link || E-Mail|| [395 views] Top|| File under:
Who's in the News
42
[untagged]
4
Govt of Pakistan
2
TTP
2
Hezbollah
1
Govt of Syria
1
al-Qaeda in Iraq
1
Islamic State of Iraq
1
Lashkar-e-Islami
1
Taliban
1
al-Shabaab
Bookmark
E-Mail Me
The Classics
The O Club
Rantburg Store
The Bloids
The Never-ending Story
Thugburg
Gulf War I
The Way We Were
Bio
Merry-Go-Blog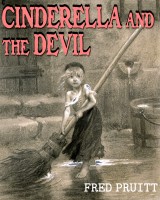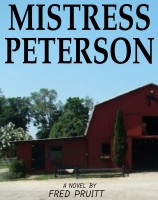 On Sale now!


A multi-volume chronology and reference guide set detailing three years of the Mexican Drug War between 2010 and 2012.

Rantburg.com and borderlandbeat.com correspondent and author Chris Covert presents his first non-fiction work detailing the drug and gang related violence in Mexico.

Chris gives us Mexican press dispatches of drug and gang war violence over three years, presented in a multi volume set intended to chronicle the death, violence and mayhem which has dominated Mexico for six years.
Click here for more information


Meet the Mods
In no particular order...


Steve White
Seafarious
Pappy
lotp
Scooter McGruder
john frum
tu3031
badanov
sherry
ryuge
GolfBravoUSMC
Bright Pebbles
trailing wife
Gloria
Fred
Besoeker
Glenmore
Frank G
3dc
Skidmark
Alaska Paul



Better than the average link...



Rantburg was assembled from recycled algorithms in the United States of America. No trees were destroyed in the production of this weblog. We did hurt some, though. Sorry.
3.235.85.115