Bangladesh
Khaleda sees confrontation ahead
[Bangla Daily Star] Opposition leader
Khaleda Zia
Three-term PM of Bangla, widow of deceased dictator Ziaur Rahman, head of the Bangla Nationalist Party, an apparent magnet for corruption ...
on Thursday said the passage of the 15th amendment to the constitution, which abolished the caretaker system, has made political confrontation indispensable.

"This makes the confrontation indispensable. This amounts to waging war against the people by dint of sheer power," she said responding to the 15th amendment at a

presser

.

The constitutional amendment has shut doors for free and fair elections and peaceful transfer of power, Khaleda noted while speaking at a press briefing at her Gulshan office.

The constitutional arrangement to hold the future elections keeping the parliament and the cabinet in operation were made with ill intention, she said.

The future election will be nothing but a "farce", she said, adding that the consequence of this amendment would not yield any good.

"This has been done in the interest of shabby party interest banishing the national interest. This is an abhorrent act," Khaleda said.

Our staff correspondent adds: the BNP chief urged all to be united to "save the county and the nation from the fascist Awami League government".

The government disregarded the scope of holding the next two general elections under the caretaker government as suggested by the Supreme Court, she added.

The Jatiya Sangsad on Thursday repealed the caretaker government system amid out-of-the-House opposition by BNP and its allies.

The BNP chairperson convened the press briefing to speak on key national issues, chiefly the caretaker government.
Posted by: Fred || 07/01/2011 00:00 || Comments || Link || E-Mail|| [253 views] Top|| File under:
Down Under
Proposal could give Australian police power to lift burqa or full-face veil
WOMEN wearing the burqa or other full-face veils will be forced to show their face when stopped by police under proposed changes to the law, Attorney-General Greg Smith said yesterday.

Mr Smith said there was a duty on all citizens to identify themselves when asked by police and the law should reflect that.

"The law is not that specific at the moment and that is what we are leading towards," Mr Smith said.

He said he could understand the "public outcry" over "cases like that" of Muslim woman Carnita Matthews, 47, who had her jail sentence and conviction for knowingly making a false complaint about racism by police overturned on appeal in the District Court last week.

Ms Matthews, who wears a full-face niqab, had denied she was the person who signed the complaint or delivered it to police after she was booked for not properly displaying a P-plate.

However, Mr Smith revealed he did not think there were grounds for the prosecution to appeal the court ruling that has led to the legal shake-up. He said there could only be an appeal on matters of law, not fact.

"Personally, having looked at the case, I have my doubts," Mr Smith said.
Posted by: Oztralian || 07/01/2011 12:52 || Comments || Link || E-Mail|| [348 views] Top|| File under:
Economy
US Treasury secretary ponders stepping down
US TREASURY Secretary Timothy Geithner has told President Barack Obama that he is considering stepping down soon after policy makers agree to raise the government's borrowing limit, a person familiar with the matter said.

No decision has been made and Mr Obama could ask Mr Geithner to stay. But Mr Geithner's family is moving to New York from Washington in coming months and he is expected to join them, and he has mused publicly and privately in recent weeks about leaving Treasury.

He said overnight that he is "going to be commuting for awhile (from New York to Washington), but I'm going to be doing this for the foreseeable future."

Mr Geithner, 49, is one of Mr Obama's closest advisers and played a central role in all of the White House's biggest economic initiatives, including managing the financial crisis, passing the stimulus bill, overhauling financial regulation, and most recently pushing to increase the debt ceiling.
Posted by: tipper || 07/01/2011 01:59 || Comments || Link || E-Mail|| [352 views] Top|| File under:
Europe
German parliament approves nuclear shutdown
[Bangla Daily Star] German

politician

s overwhelmingly approved on Thursday plans to shut the country's nuclear plants by 2022, putting Europe's biggest economy on the road to an ambitious build-up of renewable energy.

The lower house of parliament voted 513-79 for the shutdown plan drawn up by Chancellor Angela Merkel
...current chancellor of Germany. She was educated in East Germany when is was still run by commies, but in 1989 got involved with the growing democracy movement when the Berlin Wall fell. Merkel is sometimes referred to by Germans as Mom...
's government after Japan's post-earthquake nuclear disaster. Most of the opposition voted in favor; eight

politician

s abstained.

Lawmakers sealed for good the shutdown of eight of the older reactors, which have been off the grid since March. Germany's remaining nine reactors will be shut down in stages by the end of 2022.

By 2020, Germany wants to double the share of energy stemming from water, wind, sun or biogas to at least 35 percent. Until this year, nuclear energy accounted for a bit less than a quarter of Germany's power supply.

"Some people abroad ask: will Germany manage this? Can it be done? It is the first time that a major industrial country has declared itself ready to carry through this technological and economic revolution," Environment Minister Norbert Roettgen told

politician

s.

"The message from today is this: the Germans are getting to work," he said. "This will be good for our country, because we all stand together. So let's get to work."

The government hasn't put a specific price tag on the plan to shift to renewable sources.

"Of course it will cost something, but it won't overburden anyone," Roettgen said.

Thursday's vote completed a spectacular about-face on nuclear energy by Merkel's center-right coalition. Only last year, it had amended a previous center-left government's plan to abandon nuclear power by the early 2020s and extended the life span of Germany's 17 reactors by an average 12 years.

After Japan's Fukushima Dai-ichi plant was ravaged by an earthquake and tsunami, Merkel said the accident had prompted her to reevaluate the risks of nuclear power.

Opposition leaders taunted the government over its U-turn, which Merkel initiated less than two weeks before a pair of state elections in March.

"We are approving this out of full conviction, but you are doing it merely to preserve power," said Sigmar Gabriel, the head of the center-left Social Democrats.

Renate Kuenast, the co-leader of the Greens' parliamentary group, said she didn't care why Merkel had changed course.

"For me, it's enough of a historical irony that you now have to come close to what you fought for decades," she said.

"Now no one can deny that Germany wants an energy turnaround," added Kuenast. Her party has always opposed nuclear energy, which has been unpopular in Germany since the 1986 Chernobyl disaster sent radioactivity drifting over the country.

Still, she complained that the government's renewable energy target was "unambitious," arguing that Germany should be aiming for a share of well over 40 percent.

"The world is watching us now, and we will have to do justice to that," Kuenast said. "That is the scale of this task: We must show that this works for the (world's) fourth-biggest industrial country."

Parliament's upper house, which represents Germany's 16 states, is expected to endorse the plans next week, but much of the package doesn't formally require its approval.
Posted by: Fred || 07/01/2011 00:00 || Comments || Link || E-Mail|| [327 views] Top|| File under:
Home Front: Politix
Obama warning over US debt deadlock
[Al Jazeera] Barack B.O. Obama, the US president, has told Republicans they must accept tax increases for wealthy Americans in a deal to head off the risk of a debt default that would deal a "significant" blow to the economy.

Obama on Wednesday dismissed criticism that his own leadership was lacking, in a showdown over raising the government's $14.29tn borrowing authority ahead of an August 2 deadline.

Republicans have been demanding heavy spending cuts to narrow a $1tn budget deficit.

The president said his Democrats had accepted tough and painful spending cuts but lashed out at Republicans who he said were blocking his spending on education and health care to save tax breaks for oil firms and corporate jet owners.

"I don't think that's real radical. I think the majority of Americans agree with that," Obama said, speaking at a White House

presser

.

Republicans last week walked out of talks with the administration, claiming Obama was bent on raising taxes.

But Obama warned that should a deal not get done soon, the US faced the real prospect of defaulting on its debts at a time when it is already struggling to fire up a sluggish recovery and create jobs.

"If the United States government for the first time cannot pay its bills, if it defaults, then the consequences for the US economy will be significant and unpredictable and that is not a good thing," Obama said.

Obama said he did not want to "spook" people, but he warned that no one knew how capital markets and investors in the US economy would react if no deal was reached; he said the economic headwinds facing America would only get worse.

Debt showdown
"These are bills that Congress ran up. The money's been spent," Obama said, comparing

politician

s to a family that had bought a car or a house and was refusing to pay its bills.

"We are the greatest nation on Earth and we can't act that way. This is urgent and needs to get settled."

The comments came as the debt showdown gets caught up in Obama's campaign for a second White House term and Republican efforts to thwart him.

Opinion polls have found that the US public broadly backs raising taxes on the wealthiest Americans as part of a comprehensive agreement to reduce the soaring deficit and rein in galloping debt.

Obama, who has now taken charge of negotiations with Republicans, has predicted that a deal will emerge eventually.

But this time, congressional Republicans elected in a backlash against government and on a platform of sweeping spending cuts in last November's mid-term polls, are demanding big concessions from the White House.

Republican leaders reacted with disdain to Obama's

presser

.

"The president's remarks today ignore legislative and economic reality," John It is not pronounced 'Boner!' Boehner,
... the occasionally weepy leader of House Republicans...
the speaker for the House of Representatives, said.

"The president is sorely mistaken if he believes a bill to raise the debt ceiling and raise taxes would pass the House. The votes simply aren't there - and they aren't going to be there," he said.
Posted by: Fred || 07/01/2011 00:00 || Comments || Link || E-Mail|| [396 views] Top|| File under:
India-Pakistan
World warns Pakistan of action over polio
[Dawn]
Some European countries are seriously considering placing travel restrictions on Pak citizens if their country failed to achieve the target of polio


...Poliomyelitis is a disease caused by infection with the poliovirus. Between 1840 and the 1950s, polio was a worldwide epidemic. Since the development of polio vaccines the disease has been largely wiped out in the civilized world. However, since the vaccine is known to make Moslem pee-pees shrink and renders females sterile it is not widely used by the turban and automatic weapons set...


eradication by 2012, a deadline given by the World Health Organization, Dawn has learnt.

Similarly, the World Bank has asked the Pakistain government to eradicate this virus by 2012 or face conversion of a WB grant into loan.

The issues came to the surface in a high-level meeting of the WHO titled 'Expanded Programme on Immunization (EPI)' held at Bhurban a couple of days back, a WHO representative told Dawn requesting not to be named. The senior government officials from all four provinces attended the meeting besides other health experts.

The WHO official said the meeting participants were informed the Pakistain government was under immense pressure from many countries as well as big international donors to make extraordinary efforts to eradicate polio by the 2012 deadline.

The particular instructions make a lot of sense since Pakistain tops the list of four countries where the disease still exists despite the global campaign to get rid of it. The other three countries are Nigeria, India and Afghanistan.

Pakistain has been declared 'polio endemic state' as 57 more polio cases were reported here between January 2011 to June 2011. The number of cases in Nigeria this year was 11, as compared to five in India and four in Afghanistan.

The official Dawn talked to said the meeting was informed the WHO had set for Pakistain a strict performance criteria to follow at "all costs"; the Pakistain government must curtail 95 per cent polio cases from the country by the end of 2012.

After that Pakistain must keep new polio cases at zero per cent for three years consecutively to qualify for a 'polio-free state' status given to such countries by the WHO.

"Traveling restrictions may prove to be a major penalty for Pakistain if its government failed to achieve the target set by the European countries and will also cause embarrassing situation for its government world-wide," the official said. But,
according to him the meeting was not told which countries had warned Pakistain of restrictions.

He said China had faced a similar gesture by many countries some four years back over the Avian Influenza epidemic.
The WHO representative said the Pakistain government had signed a treaty with the World Bank according to which the WB could convert its grant for polio vaccination into loan if the country failed to achieve the polio eradicating target by the set deadline.

Given the seriousness of the situation a three-day aggressive anti-polio campaign will be launched on July 18 across the country under the National Immunization Days (NIDs) Programme, he said.
Posted by: Fred || 07/01/2011 00:00 || Comments || Link || E-Mail|| [351 views] Top|| File under: Govt of Pakistan
Cops summoned over `fake` encounter
[Dawn] PESHAWAR: A local court here on Wednesday summoned the concerned

coppers

in a petition filed by a man seeking action against the police for killing his son along with three other persons in a fake encounter dubbing them as robbers.

The additional district and sessions judge, Fakhr Zaman Khan, ordered that the crimes investigation officer, the station house officer (SHO) of Pishtakhara

cop shoppe

and the occupant of the house, where the alleged encounter took place, to appear in person on June 30.



Beautiful Downtown Peshawar

High Court Chief Justice Ejaz Afzal Khan has taken suo motu notice of the issue after receiving an application from the petitioner, Attaullah Khan, father of the teenager, Osama Khan. The chief justice on Tuesday last converted his application into a petition under section 22-A of the Code of Criminal Procedure and referred the same to the Peshawar district and sessions judge, Ziauddin Khattak.

The district judge referred the petition to the additional district judge. The petitioner has charged the then SHO of Pishtakhara

cop shoppe

, Fazle Wahid, now serving at Badhber, as the prime accused in the case.

The petitioner stated that his son had appeared in the secondary school certificate examination and was awaiting his result. He stated that they belonged to a respectable family and his son had also gone to a religious congregation after his exams.

The petitioner stated that his son was also a sportsman and he used to go to a gymnasium and was preparing for the `Mr Peshawar` bodybuilding contest. He stated that his wife was in Lahore a day prior to the incident on May 29 his deceased son, Osama Khan, left his house for Lahore to bring his mother back to Peshawar.

He stated that the same night his cellphone was found to be switched off. He added that he was later informed that bodies of four unidentified robbers had been lying in the mortuary and when he went there, he found his son among the dead.

The petitioner alleged that the boy was killed in a fake encounter. He stated that his body was also carrying torture marks including marks of hot iron on different parts. He alleged that

the dear departed

was not a robber and was captured somewhere else and then killed after severe torture.

The police had claimed after the incident that the four robbers including Osama had entered the house of Ms Parveen Akhter in Umeedabad area. Apart from Osama Khan, two other killed suspects were identified as Hazratullah and Alamzeb, whereas the fourth one could not be identified.
Posted by: Fred || 07/01/2011 00:00 || Comments || Link || E-Mail|| [261 views] Top|| File under: Govt of Pakistan
Malik apologises to Altaf over AJK seat adjustment
[Dawn] Federal Interior Minister Rehman Malik


Pak politician, current Interior Minister under the Gilani administration. Malik is a former Federal Investigation Agency (FIA) intelligence officer who rose to head the FIA during Benazir Bhutto's second tenure. He later joined the Pak Peoples Party and was chief security officer to Bhutto. Malik was tossed from his FIA job in 1998 after documenting the breath-taking corruption of the Sharif family. By unhappy coincidence Näwaz Shärif became PM at just that moment and Malik moved to London one step ahead of the button men.


on Thursday accepted discussing 'seat adjustment' in AJK legislative assembly's elections with Muttahida Qaumi Movement


...English: United National Movement, generally known as MQM, is the 3rd largest political party and the largest secular political party in Pakistain with particular strength in Sindh. From 1992 to 1999, the MQM was the target of the Pak Army's Operation Cleanup leaving thousands of urdu speaking civilians dead...


(MQM) and apologised to the party's Chief Altaf Hussain, DawnNews reported.

While talking to the media at Islamabad police lines, the interior minister accepted negotiating on two of the AJK legislative assembly's

Bloody Karachi

seats with MQM leader Farooq Sattar.

Malik accepted his negligence on the matter which caused their coalition partners' 'political divorce' with PPP in centre and Sindh province.

On Monday Sattar announced his party's decision to part ways with the Pakistain People's Party and sit on opposition benches in the National Assembly, Senate and Sindh Assembly in protest against the postponement of election on two

Bloody Karachi

seats of the Azad Jamu and

Kashmire

Legislative Assembly.

But the most surprising announcement that the MQM leader made was of the resignation of Sindh Governor Dr Ishratul Ibad Khan.
Posted by: Fred || 07/01/2011 00:00 || Comments || Link || E-Mail|| [277 views] Top|| File under: Govt of Pakistan
MQM submits applications for opposition benches
[Dawn]

Muttahida Qaumi Movement

's (MQM) member Haider Abbas Rizvi on Thursday said that no meeting has been scheduled between MQM leader Altaf Hussain and President Asif Ali President Ten Percent Zardari,


... sticky-fingered husband of the late Benazir Bhutto ...


DawnNews reported.

Speaking to the media in Islamabad, Rizvi said that along with other political parties, MQM will work together to strengthen the opposition.

Rizvi said that MQM had submitted the applications for seats on the opposition benches and that the party's decision to do so was final.
Posted by: Fred || 07/01/2011 00:00 || Comments || Link || E-Mail|| [255 views] Top|| File under: Govt of Pakistan
Who's in the News
39
[untagged]
7
Govt of Pakistan
3
TTP
1
Global Jihad
1
al-Qaeda
1
al-Shabaab
1
Hezbollah
1
Taliban
1
Govt of Syria
Bookmark
E-Mail Me
The Classics
The O Club
Rantburg Store
The Bloids
The Never-ending Story
Thugburg
Gulf War I
The Way We Were
Bio
Merry-Go-Blog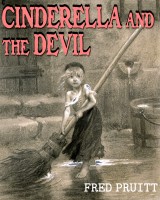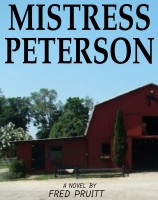 On Sale now!


A multi-volume chronology and reference guide set detailing three years of the Mexican Drug War between 2010 and 2012.

Rantburg.com and borderlandbeat.com correspondent and author Chris Covert presents his first non-fiction work detailing the drug and gang related violence in Mexico.

Chris gives us Mexican press dispatches of drug and gang war violence over three years, presented in a multi volume set intended to chronicle the death, violence and mayhem which has dominated Mexico for six years.
Click here for more information


Meet the Mods
In no particular order...


Steve White
Seafarious
Pappy
lotp
Scooter McGruder
john frum
tu3031
badanov
sherry
ryuge
GolfBravoUSMC
Bright Pebbles
trailing wife
Gloria
Fred
Besoeker
Glenmore
Frank G
3dc
Skidmark
Alaska Paul



Better than the average link...



Rantburg was assembled from recycled algorithms in the United States of America. No trees were destroyed in the production of this weblog. We did hurt some, though. Sorry.
3.92.74.105