-Lurid Crime Tales-
CSI Italy - Police search for 'bone collector' killer
MURDER squad detectives in Rome have appealed for help following the discovery of a perfect skeleton made up of five different bodies.

Sky News reported police were working on the theory that the victims were murdered by a "collector" who pieced them together to make the body, and are combing through hundreds of missing persons files for clues.

Forensic scientists have established that the skeleton is made from the bones of three women and two men, all aged between 25 and 55 years old, and who died over a 20-year period from the mid 1980s until 2006.

The bizarre discovery was made by firefighters in July 2007 who had been called to a blaze in waste ground, close to a cycle path, in the Magliana suburb of southern Rome.

Police who were called to the scene found the skeleton and alongside it a wallet and keys belonging to pensioner Libero Ricci, 77, who lived nearby and who disappeared in November 2003. Initially police believed that he had been the victim of a mugging and that his body had then been burned but the investigation took a surprise twist when Ricci's relatives said clothes found near the body were not his.

The remains were examined again by pathologists at Rome's La Sapienza University who established that the bones were not the missing man and in a further twist discovered that DNA from the woman's skull was compatible with someone related to Ricci.

Injuries were found on the woman's skull but because the skull was in such a poor condition it was not clear if they were caused by foul play, the fire or by an animal uncovering the remains.

"The skull is the only item with an apparent injury but it's not clear how it was caused," Vittorio Rizzi, of the murder section of the Rome Flying Squad, said. "The other bones do not have injuries but bear in mind we do not have the full body so we don't know what happened - the skeleton is made up of five different people. "It's possible that the bones were gathered by a collector who killed the five people to make up the full skeleton but at this moment we just don't know."
Posted by: phil_b || 02/11/2010 20:41 || Comments || Link || E-Mail|| [10799 views] Top|| File under:
Man has court date on charges of raping girl, 13, holding her captive
This guy and his neighbors and friends better get their stories straight or there's going to be trouble.


A Buffalo, New York, man is due in court Thursday to face charges that he raped a 13-year-old runaway police say he held prisoner in his home for six months.

Michael J. Abdallah, 26,


That does not look like a Slavic or an Italian name.

has pleaded not guilty to second-degree rape, unlawful imprisonment and custodial interference. Thursday's hearing will determine if the case should be referred to a grand jury.

Buffalo police said that Abdallah kept the girl in his home from July through December 2009, behind dead-bolt locks and doors with no doorknobs. A criminal complaint alleges that Abdallah had sex with her more than 100 times. Police spokesman Michael DeGeorge said Abdallah also forced the girl to baby-sit his year-old son.

Abdallah is unmarried, and the identity of the child's mother is not known. Police would not say how the girl left Adbdallah's home, why there was a delay from December to February for his arrest or where the teenager is now.

Abdallah was arrested Friday when police raided his home on a child-abuse allegation, Buffalo media reported. The next day, Buffalo City Court Judge James A.W. McLeod set bond at $250,000 in an arraignment at which Abdallah represented himself. He has since been provided with a court-appointed attorney, according to media reports.
Bail? Bail? BAIL?
But friends of the defendant told the Buffalo News that he was nothing more than a Good Samaritan trying to help a runaway girl he met in a Buffalo park.


Stipulate the runaway and the meeting in the park, even the offer of shelter. "Good Samaritan" may be stretching things a bit.

"Everybody has had their moments, but Mike is not a monster. As long as I've known Mike, he's always been kindhearted to me. If he could help you, he will help you," Alicia Bellaus, 20, who grew up next door to Abdallah's relatives, told the paper.

"Mike always had her calling to someone, supposedly her aunt, to say she was doing OK. From what I knew, her aunt or her mom knew where she was staying," said Bellaus, who previously had a romantic relationship with Abdallah. "To look at her, she is very developed physically, and you would think that she is older than 13."


That's what Mo' said about Aisha ...


Bellaus said the girl told her she was 17 or 18 and denied having sex with Abdallah, and that she also said she did not want to go home to her mother, the News said.


It may be true that the girl said those things.

Police told the News that the family filed several missing person reports after the girl disappeared in July. And an unnamed law enforcement official told the paper that Abdallah was a manipulative drug dealer who "lured her in" and kept her trapped physically and psychologically. CNN, however, could not confirm that official's view.

George Kimble, who lives four doors from Abdallah, said he was surprised when he learned about the accusations.

"This is a street where everyone knows everyone," said Kimble, who remembered Abdallah moving in about a year-and-a-half ago. "I never recall him with a 13-year-old girl."

Kimble said Abdallah was seldom home, and their brief conversations were limited to Abdallah's two dogs. Other neighbors told Kimble the house had a steady stream of visitors on any given day.
In contrast, police say Abdallah, of Thomas Street, was a master at manipulating young people, operating a string of drug houses where 14-and 15-year-old boys sold marijuana for him. "He was smart and manipulative, hiring young teens who could not be busted for selling marijuana because of their age. He was the same way with the girl. He knew how to manipulate her," the law enforcement official said.

And while Abdallah was charged with unlawful imprisonment, the official explained that it was not a case of locking the girl up against her will, but using psychological ploys to keep her under his control from July to December.

When Ferry-Fillmore District Officer Ann Vanyo arrested Abdallah last week at his Thomas Street home, she noted in her report that the doors to his house lacked doorknobs and could only be opened by a key that operated two deadbolts. He also was charged with possession of marijuana.

This is not the first time that Abdallah and his family have been in the news.

His father, Saleh K. Abdullah,


Definitely not Italian or Polish. Not even German.

was the owner of the Super Speedy Deli, situated in a 2z-story brick building where two Buffalo firefighters died last August.

The Abdallah family, some of whom spell their last name differently, also was in the news in 2008 after their then-21-year-old daughter, Etidal, a Trocaire College student, disappeared for five months, prompting fears that she had been abducted. The family hired a private detective, who found the woman living with a relative's girlfriend in Buffalo.


It's Buffalo, so possibly Yemenis.
Posted by: gorb || 02/11/2010 02:51 || Comments || Link || E-Mail|| [10799 views] Top|| File under:
-Short Attention Span Theater-
Bill Clinton Hospitalized In New York City
Will post updates, if any


Former President Bill Clinton has been hospitalized in New York City, NBC News has confirmed.

Early reports indicated that the former president experienced chest pains and has received a stent. A stent is small mesh tube that is used to treat narrowed or weakened arteries.

Clinton underwent heart surgery in 2004.
ABC News version here.
Posted by: Sherry || 02/11/2010 16:51 || Comments || Link || E-Mail|| [10800 views] Top|| File under:
Britain
Police To Now Practice Burglary At Night On Unwary Homeowners
A shadowy figure lurking in the garden in the early hours. A rattle on a window latch. It must be a burglar. But don't panic too soon and call the police. That could be them outside.

Officers have begun testing windows and doors at night as part of a campaign to increase home security. If they find one open, they are under orders to knock on the door and drag sleepy residents from their beds and lecture them.

The move is part of an initiative called Operation Golden which aims to slash burglary rates in Macclesfield, Cheshire.

Resident Adrian Dodd, 42, said: 'I think it is preposterous. It is all well and good advising people but you can't come trespassing on property in the dead of night and waking people up. Someone will have a heart attack.

'Most reasonable people will say thanks for letting them know and be grateful.'


SIGN IN WINDOW: Visitors From America On Premises. Unauthorized entry may result in an insanely violent demise of intruder.

Or as my dearly beloved, now deceased grandfather's sign read:

TRESPASSERS WILL BE VIOLATED. SURVIVORS WILL BE PROSECUTED.
Posted by: Anonymoose || 02/11/2010 19:13 || Comments || Link || E-Mail|| [10802 views] Top|| File under:
Let's Just Not Put Anyone In Prison
A father who defended his family from drug-crazed thugs by wounding one with a Samurai sword has been cleared by a jury.

David Fullard, 47, was prosecuted for attacking the two strangers who forced their way into his home and threatened to rape his partner and kill his two teenage children. He insisted he was a desperate man acting legally in self-defence and struck out once with the ornamental sword, because it was the only weapon to hand. The blow almost sliced off the ear of Michael Severs, one of the thugs.

The prosecution refused to accept that his actions amounted to lawful self-defence and argued it was 'over the top' to attack a man armed with a knuckleduster by using a 'battlefield weapon'.

The two thugs were both high on a cocktail of drink and drugs at the time, the court heard. But after a five-day trial at Hull Crown Court, Mr Fullard, a builder, broke down in tears as he was found not guilty of unlawful wounding.

It ended a nine-month ordeal for a man described by neighbours as 'honest and caring'. He had faced the threat of a long prison term. The case represents another landmark in the debate over how far a householder should be allowed to go in defending his home from an intruder.

Yesterday jobless Severs, 22, and Michael Smith, 19, escaped with a suspended prison sentence and 100 hours of community work after admitting affray at the court.

Judge Michael Mettyear then lifted a reporting restriction on the case.

Outside court Mr Fullard criticised the judge for allowing the men to get away with a 'slap on the wrists'. He added: 'You cannot stand around and do nothing when someone-comes to your house and starts threatening your family.'

Mr Fullard has been supported throughout by partner Susan Neal, 53, and his sons Danny, 14, and Tom, 17, who were in the house during the incident in March last year. He added: 'I only struck one blow with the sword. If there had been a walking stick or umbrella by the door I would have hit him with that.'

The court heard Severs and Smith, who both have previous convictions for violence, vaguely knew Mr Fullard's elder son and knocked on the door of the family home in Brough, East Yorkshire, claiming he owed them £5 from earlier in the day.

It was a ruse to get cash but Smith barged into the living room while Mr Fullard was upstairs and threatened Miss Neal. She told the jury he picked up the ornamental sword and said: 'Do you want some of this?'

She said: 'They threatened to rape me, burn the house down, kill the kids and kill Dave.'

Smith then ran out and Mr Fullard was confronted by Severs in the garden. The thug was armed with a spade and a knuckle-duster.

Mr Fullard told the jury he picked up the sword and 'hit him once' and intended for the 'flat of the sword' rather than the blade to connect. He then called police.

Mr Fullard was arrested and only later did police arrest Smith and Severs, who had his ear re-attached in hospital.
Posted by: Anonymoose || 02/11/2010 08:33 || Comments || Link || E-Mail|| [10794 views] Top|| File under:
Down Under
Harry Morant & Pete Handcock may receive a pardon from the Crown.
Thursday, 11 February 2010

Pardon sought for Court-martialed British soldiers in war against Boers

Adelaide – Australia's government has asked the British Queen to pardon two infamous Australian soldiers Lieutenants Harry "Breaker" Morant and Peter Handcock who were court-martialled and executed after killing twelve unarmed Boer prisoners-of-war and a missionary who had witnessed the murders.The country's Attorney-General Robert McClelland sent a petition requesting the pardon last week, military lawyer James Unkles said.

However Craig Wilcox, author of Australia's Boer War: The War in South Africa, said Morant and Handcock should not be honoured with a pardon for war crimes.

"Lining up civilians by the roadside and killing them, that's just not right," said Wilcox. "My gut reaction is that they shouldn't be pardoned."

Morant and Handcock were found guilty by a British court martial of killing prisoners of war in the final days of the British war against the independent Boer Republics of South Africa – referred to in this article as a 'conflict'. They were executed in Pretoria by a firing squad.

Morant, in particular, has been 'immortalised' in books, a stage play and a 1980 film. Unkles, who wrote the petition, said the soldiers' trial was "marred by legal mistakes and secrecy.' His petition asks for a comprehensive legal review of the case. He said he has found 10 areas of concern - including lack of legal advice until the day before the trial, solitary confinement for three months without contact with lawyers or even a chaplain, and no communication with the Australian government.

"I really do believe there are some strong and compelling reasons to review the case," Unkles said. "I expect a pardon on the strength of its merits." Although much of Morant's story is well known to Australians, Unkles said his is the first legal review of the case. British-born Morant became a horse-breaker and poet in Australia who was known as a "larrikin", an Australian term for a "good-natured scoundrel'. The Breaker Bar in the Renmark Hotel in South Australia bears his name because he once allegedly rode a horse into the upstairs bar.

Other soldiers of other nationalities were also executing unarmed Boer prisoners of war… He and Handcock both volunteered to fight with the British to remove Boer hegemony in South Africa in 1899. they were assigned to the Bushveldt Carbineers. In the waning days of the war in 1901 the Australians admitted shooting the Boer prisoners – however claimed Unkles "a double standard was applied to them, as other soldiers of other nationalities had done the same thing.' It was not clear whether there had been orders to shoot the prisoners.

Morant, Handcock and another Australian, George Witton, were arrested in October 1901 and held in 'solitary confinement'until their trial in February 1902.Once sentenced on February 26, Morant and Handcock were prevented from contacting their relatives or the Australian government, and from lodging a plea for clemency.

They were executed just 18 hours later. The Australian government did not even learn they had been arrested until three months after the soldiers had been executed, Unkles said.
Witton was sentenced to penal servitude for life. He was released in 1904 after a petition from Australia signed by 100,000 people. Unkles said he hopes for the best from the Australian request to Britain. "We'll only get one chance at a review," he said. "I vehemently believe in this case. The fact that it happened 108 years ago doesn't bother me at all. The principles at stake are just as relevant now as they were back then."
Posted by: Besoeker || 02/11/2010 18:40 || Comments || Link || E-Mail|| [10802 views] Top|| File under:
Wabbit season!
Australian farmers are being urged by authorities to use poison gas and even ammonium nitrate explosive to blow up rabbits, as biological controls fail, The Adelaide Advertiser reported in its Thursday edition.

A warning issued to farmers by the South Australian Environment Department urges them to "overcome the rabbit's tremendous breeding potential" by traditional means such as bulldozers, poison baits, fumigation, dogs and even explosives. "Explosives are an alternative for follow up control . . . accreditation and training is mandatory," the information bulletin issued by the Arid Lands Natural Resources Management Board (ALNRMB) states.
Posted by: Mike || 02/11/2010 15:46 || Comments || Link || E-Mail|| [10794 views] Top|| File under:
Economy
CNBC Anchors Freak Out After Marc Faber Says US Will Default
It's hard for Marc Faber to top himself, since he maintains such a cataclysmic outlook.

Still, in today's discussion about Greece and general sovereign risks, we were very entertained by the reaction of the Power Lunch crew when Faber delivered the bad news that the US will one day, just like the others, default on its debt. Listen right at the 2:15 mark.



Posted by: Uncle Phester || 02/11/2010 17:55 || Comments || Link || E-Mail|| [10798 views] Top|| File under:
New York Times ad outlook dim, shares fall
The New York Times Co (NYT.N) warned on Wednesday that print newspaper advertising will continue to decline, sending shares down nearly 9 percent, even as the company slashed costs to reach a higher-than-expected fourth-quarter profit.


Gloom, despair, excessive misery,


The results, like that of other U.S. newspaper publishers, show that revenue declines are easing as the economy improves and advertisers are taking ginger steps back into the market. Even so, they are reducing what they spend on print media anyway, keeping newspapers' long-term futures uncertain.

U.S. newspapers have been among the media sectors hit hardest by the ad slump, though the Times said advertisers had started to increase their rate of spending across its papers and websites during the quarter.

Still, "visibility remains limited for advertising," said Chief Executive Janet Robinson

"In the first quarter of 2010, we expect the rate of decline for print advertising to continue to improve modestly from the fourth quarter," she said in a statement.

Ad revenue at the news media group, which includes The New York Times, Boston Globe and other papers, fell 15 percent in the fourth quarter from a year earlier.


Deep depression settled in on me!


Total fourth-quarter revenue fell 11.5 percent to $681.2 million, compared with the average analyst estimate of $653.2 million, according to Thomson Reuters I/B/E/S.


If it weren't for bad luck I'd have no luck at all,


Income from continuing operations was 48 cents a share, compared with 19 cents a share a year ago. Excluding severance costs and items, profit was 44 cents a share, beating the analysts' average forecast of 38 cents a share, according to Thomson Reuters I/B/E/S.

The Times cut operating costs about 15.5 percent.

With the decline in print advertising only partially offset by growth in digital ads, The New York Times has raised prices on its print editions and unveiled plans to charge for some of the news on its website in 2011.

Circulation revenue rose 2 percent because of higher subscription and newsstand prices.

Online revenue, including About.com and its news websites, grew 11 percent. In the first quarter, digital ad sales should be in line with the fourth quarter, Robinson said.

The Times is working with makers of new devices, like Apple Inc's iPad, on new ways to reach readers.

The Times has sold some of its assets in recent years, including its television and radio stations, as it tries to cut costs. While it canceled plans to sell the Globe and the Worcester Telegram & Gazette in Massachusetts, it said it still wants to sell its stake in the Boston Red Sox baseball team.

It has been more than a year since the Time confirmed that it wants to sell the stake. But Robinson said the process is "taking longer than expected" and described it as "complicated." She offered no other details.

The Times has other ways to cut costs. Executives said the company expects overall head count to fall in 2010, a process it has begun in recent years. At the same time, it plans to hire more people for its digital operations.

On a brighter note, the Times said it cut its debt by more than $290 million to $769 million at the end of 2009, excluding $67 million in letters of credit. Analysts and media experts watch the Times's debt closely, especially after it took a $250 million loan from Mexican billionaire and telecommunications tycoon Carlos Slim.

Shares were down $1.01, or 8.65 percent, at $10.66 in afternoon trading on the New York Stock Exchange.


Gloom, despair, excessive misery!
Posted by: gorb || 02/11/2010 01:41 || Comments || Link || E-Mail|| [10794 views] Top|| File under:
Home Front: Politix
US ambassador: arms deal to mention missile shield
General Secretary Obama bends over once again.


The U.S. ambassador to Russia says Washington and Moscow have agreed that a new arms control treaty will mention a link between offensive nuclear arms and defenses against them.

Ambassador John Beyrle's statement on his blog has signaled a potential breakthrough in the U.S.-Russian talks on a successor to the 1991 Strategic Arms Reduction Treaty.

Beyrle said Thursday that President Barack Obama and Russian President Dmitry Medvedev have agreed the treaty will contain a provision on the connection between strategic offensive and defensive weapons.

Obama and Medvedev linked the two in a statement last July, but Washington had resisted Russia's push for an explicit link between them in a successor to the 1991 Strategic Arms Reduction Treaty.
Posted by: ed || 02/11/2010 09:41 || Comments || Link || E-Mail|| [10794 views] Top|| File under:
Obama open to 'incremental steps' on job growth
President Obama and top congressional leaders from both parties expressed cautious optimism Tuesday that they can reach agreement on a new jobs bill.

The positive assessment came after Obama spent much of the morning huddling with a bipartisan Capitol Hill delegation to discuss ways to help lower the country's 9.7 percent unemployment rate.

The president, in a surprise appearance before reporters, said he is confident "we should be able to come together" on a job-creation measure.

Senate Majority Leader Harry Reid, D-Nevada, indicated negotiators are close to a bipartisan agreement. He said the Senate could work through the weekend to pass it.

Senate Minority Leader Mitch McConnell, R-Kentucky, told reporters it was possible "the Senate could get there with a small package." He also said on the Senate floor, however, that Republican senators might need more time to study any agreement before voting on it.

"My members need to be able to feel like they understand what they are being called upon to support," he said.

GOP sources said differences remain over the bill. They expressed concern Democrats are trying to jam it through before it's ready in order to gain political momentum ahead of an upcoming weeklong Presidents Day recess.

Obama said he "won't hesitate to embrace a good idea from my friends in the minority party." But, he cautioned, "I also won't hesitate to condemn what I consider to be obstinacy that's rooted not in substantive disagreements but in political expedience."

Bipartisanship, he warned, "can't be that I agree to all of the things that [Republican leaders] believe in or want, and they agree to none of the things I believe in or want."


Don't forget about vice-versa there, ol' chap.


The measure being worked on in the Senate has a price of about $85 billion, according to aides. It combines tax breaks for businesses that hire new workers with spending on infrastructure and an extension of unemployment benefits.


Take it from the TARP fund if you must, but no new spending.


The package also incorporates several items not directly related to the creation of jobs, Senate sources said. For instance, it includes a one-year extension of the Patriot Act, $1.5 billion in disaster relief for farmers, extension of the flood insurance program, an increase in Medicare payments for doctors and the extension of several expiring tax credits.


The just can't seem to focus even in the most dire of circumstances. Throw the bums out.


The question of how to balance immediate economic concerns with growing fears of skyrocketing budget deficits is one of several contentious issues dividing Obama and the GOP leadership. Sharp debates over economic management, health care reform and other topics have contributed to what many observers characterize as a toxic political climate on Capitol Hill.

In his recent State of the Union address, Obama called for monthly meetings with both Democratic and GOP leaders as a way to help break the partisan logjam. Tuesday's meeting included House Speaker Nancy Pelosi, House Minority Leader John Boehner, Reid and McConnell, among others.

The same group is tentatively slated to meet February 25 to discuss health care reform.

"Part of what we'd like to see is the ability of Congress to move forward in a more bipartisan fashion on some of the key challenges that the country is facing right now," Obama said at the start of Tuesday's meeting. "I think it's fair to say that the American people are frustrated with the lack of progress on some key issues."


I'm frustrated by oversized government, it's supersized spending, it's inability to connect with the people's wishes or display any kind of common sense whatsoever.


The president said that while "the parties are not going to agree on every single item, there should be some areas where we can agree and we can get some things done." He also backed the idea of having more "vigorous debates" on subjects where a bipartisan agreement cannot be reached.

Referring to the jobs bill, McConnell stressed traditional GOP priorities such as nuclear power, off-shore oil drilling and clean coal technology. He also urged passage of stalled trade agreements with Colombia, Panama and South Korea.

Such measures, he argued, would be "jobs generators."

"Of course" McConnell likes those ideas, Obama later said. They are "part of the Republican agenda for energy, which I accept."


Well, what are you waiting for? Trying to use them to blackmail them or something?


The president said he's "willing to move off some of the preferences of my party in order to meet them halfway, but there's got to be some give from their side as well."


As long as it doesn't involve downsizing government, right?


Emphasizing deficit-related concerns, Obama noted he will be moving forward with an executive order creating a commission to examine long-term deficit reduction options. Last week, the Senate voted down a bill to establish such a panel when seven Republican co-sponsors eventually opposed the measure, an event Obama cited as an example of political obstinacy.

Boehner, in turn, said he urged the president to push for immediate spending cuts, as opposed to deciding to "punt all of this off to some spending commission."

Calls for bipartisanship have grown in the wake of GOP Sen. Scott Brown's upset win in the recent Massachusetts special election. Brown's victory stripped Democrats of their 60-seat Senate supermajority and gave Republicans enough votes to block most legislation.

Since Brown's election, Democrats have moved away from introducing a more comprehensive jobs bill similar to the $154 billion measure passed by the House in December. Even if the Senate passes a bill this week, the measure would still have to be reconciled with the House bill.

The first job creation bill of the new year, promoted by Sens. Charles Schumer, D-New York, and Orrin Hatch, R-Utah, aids any private sector employer who hires a worker who's been unemployed for at least 60 days. That employer is absolved of paying the 6.2 percent share of the employee's Social Security payroll tax for the rest of 2010.

Also, employers who keep these workers on the payroll continuously for a year would be eligible for a $1,000 tax credit on their 2011 tax returns.

House Majority Leader Steny Hoyer, D-Maryland, said Tuesday he supports the Schumer-Hatch proposal.

"If you're going to do a jobs tax credit ... you [should] key it to payroll so that payroll expands and you get credit obviously on expansion, not simply on changing new for old," he said. "If we're going to do it, that's the way to go."

Hoyer also said that "there was general agreement that getting lending moving to small business was absolutely essential if we're going to allow them to grow and grow jobs."

Sharp disagreements, remain, however, over how to fund such a proposal. Several Republican senators have come out against using Troubled Asset Relief Program bank bailout funds to jump-start lending to small businesses, and against raising taxes on the wealthy.

Obama has promoted the idea of boosting small business lending by giving $30 billion in TARP funds to banks and providing these firms with a $5,000 tax credit for each addition to their payrolls.

Norman Ornstein, a political observer at the conservative-leaning American Enterprise Institute, recently argued that out of all legislation before Congress, a jobs bill is most likely to bring Republicans and Democrats together.

"Not because Republicans are eager to give Obama and the Democrats the victory [and] not because they have a fundamental agreement with a lot of things they want to do," he said. But politically, "to say you're going to oppose even a government program on jobs is a harder thing to do than say you're going to oppose a government takeover of the health care system."
Posted by: gorb || 02/11/2010 03:13 || Comments || Link || E-Mail|| [10794 views] Top|| File under:
'Tenther' movement aims to put power back in states' hands
The Tenth Amendment to the US Constitution states: The powers not delegated to the United States by the Constitution, nor prohibited by it to the States, are reserved to the States respectively, or to the people.
Their message is loud and clear: Big government is out of control; states need to take back their constitutional rights.

A movement has been growing over the past two years of urging states to exert their rights under the 10th Amendment. The Amendment, part of the Bill of Rights, states: "The powers not delegated to the United States by the Constitution, nor prohibited by it to the States, are reserved to the States respectively, or to the people."

Continued on Page 49
Posted by: gorb || 02/11/2010 03:01 || Comments || Link || E-Mail|| [10795 views] Top|| File under:
India-Pakistan
Youths blacken face of moral brigade leader Muthalik
BANGALORE: Sri Ram Sene leader Pramod Muthalik today faced the ire of some youths for his opposition to Valentine's Day celebrations as they blackened his face and tried to assault him.

Muthalik was getting ready to participate in a debate on Valentine's Day in an open air theatre in Ravindra Kalakshetra, organised by a Kannada news channel, when the youths barged in, blackened his face and dragged him.

He fell in the process before police and Sri Ram Sene activists stepped in.

An angry Muthalik termed those who attacked him as "goondas".

"This is not correct. I will not spare them. They should be punished," Muthalik said.
Posted by: john frum || 02/11/2010 15:08 || Comments || Link || E-Mail|| [10794 views] Top|| File under:
 A brigadier without brigade has a history of thrashing
The basher-brigadier of the National University of Modern Languages (NUML), who assaulted his professor colleague late Thursday, has a long list of such incidents on his credit as his resume is sprinkled with expertise in thrashing both the teachers and students in previous years.

Brig (R) Obaidullah Ranjha, the NUML's registrar known as 'tiger brigadier' by university's top administration for his reckless style, is also wanted by police in an FIR registered against him in August 2009 under PPC section 420. Moreover, this man of muscles is simultaneously serving as registrar of the university and managing director of a housing society whose chief executive sacked him a month ago, again on the same grounds: the misconduct with the clients.

The NUML is full of the types and Brig (R) Ranjha stands prominent among them for notorious reasons. He's Richard Armitage of the NUML's rector, commented a university professor equating him with the ex-US President Bush's Assistant Secretary of State for South Asia who reportedly threatened Gen (R) Pervez Musharraf for bombing Pakistan "back to the stone age," for cowing him into submission in post 9/11 scenario.

Brig (R) Ranjha has shot to notoriety after publicly beating Prof Tahir Malik of NUML's International Relations Department. Malik is not his first victim as Ranjha made one of the IR students Naseer Abbasi a horrible example in the eyes of his colleagues as he thrashed him in the summer last year merely for wrongly parking the motorbike. "He beat me badly," Abbasi told The News saying that he didn't raise his hands in sheer respect of a teacher because Ranjha had taught him one course. "But I told him, Abbasi said, "I've spared you because you were my teacher. But what you have done is very unfair and unbecoming."

By not taking revenge, Abbasi said: "I defeated him on the moral grounds but he doesn't know what is called morality." As now Abbasi's teacher, Tahir Malik, has become Brig (R) Ranjha's victim, this student of the 4th semester said he could forgive excesses with him but not what had been done with his teacher. "He must be sacked," he demanded.

As far the registration of FIR is concerned, the beaten professor couldn't pursue the rector in lodging report with the police, nevertheless an FIR registered against him in Aabpara Police Station with no action had so far been taken against him. The FIR number 239, the copy of which is available with The News, has mentioned Brig (R) Ranjha as co-accused in a case of forgery and cheating. The case has been registered against him and others under PPC 420, 468 and 471. The FIR was registered on August 20, 2009 five months after Brig (R) Ranjha was inducted as the NUML's registrar, yet no action had been taken against him by the NUMLs rector. The key accused in the FIR, a real estate businessman Raja Asif, and the investigation officer of the case, both confirmed Brig (R) Ranjha's nomination in this police report. Brig (R) Ranjha didn't respond to this question when contacted for comments.

Another aspect of Brig (R) Ranjha's personality has come in the limelight. He is simultaneously serving as managing director of a housing society (Green City) and the registrar of the university. The society's website shows him as managing director. However, the chief executive of the company and key accused in the above stated FIR, Raja Asif, told The News that he had misled people by impersonating himself as the chief executive. Asked why he was allowed to use this title, Raja said the website was constructed through the agency of Brig (R) Ranjha, he, therefore, managed to grant himself this title. According to him, Ranjha was one of the directors of the society, not MD. He said his name would be removed from the website in a day or two.

Another senior executive of the housing society told The News that Ranjha had recently been sacked from the management for his misbehavior with the clients and misappropriation in funds, a fact confirmed by Raja Asif.

As Brig (R) Ranjha was contacted for version as to how he could hold the portfolio of MD of a housing society and serve as a registrar, he said he had resigned from the society's management shortly before joining the NUML in February 2009. However, Raja Asif confirmed that Ranjha had been discharging his duties in the society until he was sacked a month ago and that the fact could be ascertained from Security Exchange Commission of Pakistan's record where he was registered as director of the society. When Brig (R) Ranjha was confronted with the Green City administration's viewpoint about his role and activities, he said: "They're just talking rubbish."
Posted by: Fred || 02/11/2010 00:00 || Comments || Link || E-Mail|| [10794 views] Top|| File under:
Ahmadinejad unveils electric Samand
Iranian President Mahmoud Ahmadinejad has unveiled the electric version of Iran's national car Samand which is produced by the Middle East's leading automaker, IKCO.

With the maximum velocity of 140 kilometers per hour, the electric Samand can travel 200-km before it needs recharging, Fars news agency reported on Wednesday.

Through producing the electric Samand, Iran has joined top producers of electric cars in the world.

The car was unveiled in the Presidential Office.
Posted by: Fred || 02/11/2010 00:00 || Comments || Link || E-Mail|| [10794 views] Top|| File under: Govt of Iran
New Means To Prevent Severe Trauma Damage
Researchers have teased out the molecular process that can shut down a marauding, often deadly immune response that kills thousands each year who suffer battlefield casualties, heart attacks, strokes, automobile accidents and oxygen deprivation, according to an article published in the January edition of Molecular Immunology.

"Military medics and ER doctors know that one of the most common killers is an out-of-control immune system that destroys organs after a patient who has suffered a trauma is ostensibly stabilized."

The January publication comes almost four years after two researchers made a serendipitous and unexpected finding when they inserted a shell of a virus that causes childhood diarrhea into a Petri dish primed to measure the response of primordial immune system.

The complement reaction completely stopped.

"Stopping this reaction pharmacologically could save lives on the battlefield, in hospital emergency rooms and in neonatal intensive care centers, where doctors struggle to save oxygen-deprived newborns," said Krishna. "Temporarily stopping the response could have a huge impact in trauma and save many lives."
Posted by: Anonymoose || 02/11/2010 00:00 || Comments || Link || E-Mail|| [10795 views] Top|| File under:
Who's in the News
66
[untagged]
9
Govt of Iran
3
Jamaat-e-Islami
3
TTP
1
Hamas
1
al-Shabaab
1
Commies
Bookmark
E-Mail Me
The Classics
The O Club
Rantburg Store
The Bloids
The Never-ending Story
Thugburg
Gulf War I
The Way We Were
Bio
Merry-Go-Blog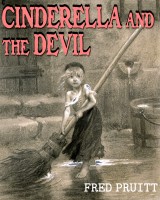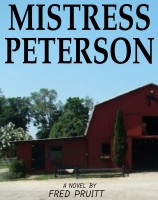 On Sale now!


A multi-volume chronology and reference guide set detailing three years of the Mexican Drug War between 2010 and 2012.

Rantburg.com and borderlandbeat.com correspondent and author Chris Covert presents his first non-fiction work detailing the drug and gang related violence in Mexico.

Chris gives us Mexican press dispatches of drug and gang war violence over three years, presented in a multi volume set intended to chronicle the death, violence and mayhem which has dominated Mexico for six years.
Click here for more information


Meet the Mods
In no particular order...


Steve White
Seafarious
tu3031
badanov
sherry
ryuge
GolfBravoUSMC
Bright Pebbles
trailing wife
Gloria
Fred
Besoeker
Glenmore
Frank G
3dc
Skidmark



Better than the average link...



Rantburg was assembled from recycled algorithms in the United States of America. No trees were destroyed in the production of this weblog. We did hurt some, though. Sorry.
34.229.119.176

Help keep the Burg running! Paypal: