-Lurid Crime Tales-
Bangla cracks down on honkers
[Bangla Daily Star] A mobile court yesterday penalised motor vehicle owners with fines in the city's Agargaon area for using horns beyond permissible sound limit, emitting black smokes and possessing fake documents.
Department of Environment (DoE) along with Bangladesh Road Transport Authority (BRTA) and traffic police conducted the drive led by Executive Magistrate Sharifa Ahmed.

The court penalised 21 vehicles, including buses, lorries, covered vans and cars and realised Tk 28,800 in fine under the Motor Vehicle Ordinance, 1983 and the Environment Conservation Act, 1995 and other relevant rules.

Eight of the vehicles have been fined for noise pollution while four for emitting black smokes, said DoE Deputy Director Sukumar Biswas.

Posted by: Fred || 09/08/2009 00:00 || Comments || Link || E-Mail|| [423 views] Top|| File under:
Africa North
Egypt threatens mobile phone operators
Egypt is threatening to punish mobile phone operators with a freeze on new customer lines if they keep prices lower after the Muslim holy month of Ramadan, newspapers reported on Tuesday.

Main operators Mobinil and Vodafone Egypt have offered customers phone calls as cheap as five piastres (one cent) a minute during Ramadan, which ends by September 20. Vodafone and Etisalat Egypt have also slashed roaming fees to about nine cents a minute for subscribers receiving calls from Egypt while on pilgrimage to Islam's holiest places in Saudi Arabia.

Communications and Information Technology Minister Tareq Kamel said the offers were harming other companies, apparently referring to the government's landline operator Telecom Egypt, independent daily Al-Masry Al-Yom reported. State-news agency MENA reported that Kamel had agreed in a meeting with the companies' representatives to allow them to continue their offers until Ramadan ends.


They're going to give Bambi ideas with these threats against private telecomms ...

Telecom Egypt reported in July that it had lost 1.5 million subscribers, but Kamel said at a news conference on Monday that he was confident that they would renew their subscriptions, MENA reported.
Posted by: ryuge || 09/08/2009 07:41 || Comments || Link || E-Mail|| [283 views] Top|| File under:
Bangladesh
Orphanage case goes to trial
[Bangla Daily Star] A Dhaka court yesterday took into cognisance the charges against former prime minister and BNP Chairperson Khaleda Zia, her son Tarique Rahman and four others in a case for embezzlement of Tk 2.10 crore by forming Zia Orphanage Trust.

Posted by: Fred || 09/08/2009 00:00 || Comments || Link || E-Mail|| [334 views] Top|| File under:
Caribbean-Latin America
Mexico Replaces Attorney General as Drug Violence Soars
MEXICO CITY -- President Felipe Calderón on Monday replaced his longtime attorney general, one of the key figures in his government's effort to bring Mexico's powerful drug cartels to heel, as the country's drug violence continues to spiral.

In a short speech, Mr. Calderón said Arturo Chavez, a former attorney general of northern Chihuahua state, was replacing Attorney General Eduardo Medina Mora. Chihuahua's largest city, Ciudad Juarez, has become the epicenter of Mexico's drug violence. Just last week, gunmen took over a drug rehabilitation center there and executed 18 patients, marking a new and grisly milestone in the country's drug violence.

Mr. Calderón also announced changes at the agriculture ministry and at state oil company Pemex. Mr. Calderón named former Pemex Chief Financial Officer Juan José Suarez Coppel as the company's new chief executive, taking over from Jesús Reyes Heroles, a former energy minister. Mr. Suarez Coppel takes the reins at a tough time for the oil giant: Output has fallen to 2.5 million barrels a day from a peak of 3.4 million in 2004 amid a dramatic decline in output from Mexico's main oil field, Cantarell.

The changes come as Mr. Calderón tries to regain political traction following July midterm legislative elections in which his center-right National Action Party suffered a major defeat to the opposition Institutional Revolutionary Party, which now has the most seats in the lower house of Congress.

Since coming to power in 2006, Mr. Calderón has made the fight against Mexico's warring cartels the centerpiece of his policy. He has deployed an estimated 40,000 soldiers to cities like Ciudad Juarez to take on the drug gangs, using soldiers instead of often-corrupt local police.

More than 13,000 people have died since Mr. Calderon took office, according to newspaper estimates, most victims of internecine warfare between drug cartels fighting over drug routes to the U.S. and increasingly lucrative Mexican drug markets.

Mr. Medina Mora's departure is a boost for Public Security Minister Genaro García Luna: The two men had clashed over Mr. García Luna's plans to create a single national police force under his command. Mexico's Congress killed that plan, but Mr. García Luna has begun creating a de facto national police, his new Federal Police force.
Posted by: Steve White || 09/08/2009 00:00 || Comments || Link || E-Mail|| [281 views] Top|| File under:
China-Japan-Koreas
China's new special forces marching into view
China's young and mysterious special forces are likely to grab plenty of attention on Oct 1 when they march in a military parade for the first time.

The elite troops, drawn for the assignment from the ranks of the Beijing Military Command Area, are currently completing intensive training at a parade village in Shahe, in northern Beijing, ahead of their first appearance - at the National Day parade celebrating the 60th anniversary of the founding of New China.

"This will be the first time we have attended such a parade," said Zhao Zemin, the square commissar. "We're honored to be taking part, but the practice has been difficult."

China's special forces, which were established in the 1980s, are among the newest branches in the People's Liberation Army (PLA).

The highly trained team is usually used for specialized operations where the risks are high, such as reconnaissance work, unconventional warfare, direct action and counterterrorism operations.

Ever since the force was founded, its members have kept relatively low key and, so far, representatives have not appeared in public at any of China's military parades, including the massive event in 1999 held to mark the People's Republic of China's 50th birthday.

Zhao said preparation for the Oct 1 parade had been particularly hard on the soldiers of the special forces because its members have focused in the past on tactical training and on handling emergencies but not on parade-ground training.

"One is dynamic, and the other is static. It's just like asking vigorous young men to do embroidery," he said.

Liang Pengju, a soldier who will be taking part in the parade, said he had received very little formation drill training before entering the village for the intensive practice.

He said soldiers from the special forces are accustomed to being very flexible and to walking with their toes pointing outwards, to minimize the sound of their footsteps.

"A special forces soldier's body is usually in the shape of a bow," Liang said. "That's why, in formation drills, we always have problems with our heads, feet and upper bodies."

However, Zhao said another aspect of the special forces is the indomitable will of the team, and that persistence of spirit is ensuring everyone works hard at the training sessions.

Lei Haibing, a member of the team and also a drillmaster, rarely goes to bed before midnight. In addition to taking part in the training, he spends long hours planning the training for the next day.

"Although we're not familiar with formation drills, we're now a part of the parade and we will make sure we do everything that is required of us," he said.

Liu Wenhu, another member of the team, said he has worn out seven pairs of military boots and 15 pairs of shoe-pads within five months since he practiced his marching.

"We represent all special soldiers in the army," he said. "We cannot fail, and we will not fail."
Posted by: Anonymoose || 09/08/2009 00:13 || Comments || Link || E-Mail|| [287 views] Top|| File under:
China training, arming militants against India
China denies incursions by its troops into Indian territory across the Line of Actual Control. But NDTV has exclusive information that China is actively training and arming insurgent groups in Manipur and Nagaland.

On video, an alleged Manipur militant is interrogated. Intelligence officials say he confirms that China is training Manipuri militants.

Sources say at least 400 cadre of a Manipuri insurgent group, the People's Liberation Army (PLA), have been undergoing arms training in China's Yunnan province for the last year. Ronie, alias Robindro, a self-styled major of the Manipur PLA, brags "16 platoon went to China recently, some of them have come back."

The insurgents travel to Yunnan via Myanmar. Arms for these militants also come via this route. And China's role doesn't stop at training militants.

Issac Chisi Swu, chairman of the NSCN, a Naga insurgent group, which is still upholding a ceasefire with India, has been hosted in Beijing and Kunming this May. His main officer in charge of acquiring weapons has also been twice to China.

According to intelligence operatives, a Chinese company supplies machine guns and hi-tech communication equipment to both Naga and Manipuri militants. Anti-aircraft guns have also been acquired from China by these groups, which are currently in Myanmar.

The arrested Manipuri militant has told interrogators that the PLA and other Manipuri groups are being armed and trained by Chinese experts in Myanmar. This is apparently in preparation for a major showdown with Indian security forces next year.
Posted by: Anonymoose || 09/08/2009 00:07 || Comments || Link || E-Mail|| [342 views] Top|| File under:
Home Front: Politix
When Bush Spoke To Students, Democrats Investigated, Held Hearings
The controversy over President Obama's speech to the nation's schoolchildren will likely be over shortly after Obama speaks today at Wakefield High School in Arlington, Virginia. But when President George H.W. Bush delivered a similar speech on October 1, 1991, from Alice Deal Junior High School in Washington DC, the controversy was just beginning.

Democrats, then the majority party in Congress, not only denounced Bush's speech -- they also ordered the General Accounting Office to investigate its production and later summoned top Bush administration officials to Capitol Hill for an extensive hearing on the issue.


The Democrat way, hold a hearing here, hold a hearing there, here a hearing, there a hearing, everywhere a hearing




It's different now, of course. They'll explain why once Rahm tells 'em what to say ...


Unlike the Obama speech, in 1991 most of the controversy came after, not before, the president's school appearance. The day after Bush spoke, the Washington Post published a front-page story suggesting the speech was carefully staged for the president's political benefit. "The White House turned a Northwest Washington junior high classroom into a television studio and its students into props," the Post reported.


I'll bet a nickel, that Obama will also have students as props. Hope they can stay awake while on camera


With the Post article in hand, Democrats pounced. "The Department of Education should not be producing paid political advertising for the president, it should be helping us to produce smarter students," said Richard Gephardt, then the House Majority Leader. "And the president should be doing more about education than saying, 'Lights, camera, action.'"

Democrats did not stop with words. Rep. William Ford, then chairman of the House Education and Labor Committee, ordered the General Accounting Office to investigate the cost and legality of Bush's appearance. On October 17, 1991, Ford summoned then-Education Secretary Lamar Alexander and other top Bush administration officials to testify at a hearing devoted to the speech.

"The hearing this morning is to really examine the expenditure of $26,750 of the Department of Education funds to produce and televise an appearance by President Bush at Alice Deal Junior High School in Washington, DC," Ford began. "As the chairman of the committee charged with the authorization and implementation of education programs, I am very much interested in the justification, rationale for giving the White House scarce education funds to produce a media event."

Unfortunately for Ford, the General Accounting Office concluded that the Bush administration had not acted improperly. "The speech itself and the use of the department's funds to support it, including the cost of the production contract, appear to be legal," the GAO wrote in a letter to Chairman Ford. "The speech also does not appear to have violated the restrictions on the use of appropriations for publicity and propaganda."

That didn't stop Democratic allies from taking their own shots at Bush. The National Education Association denounced the speech, saying it "cannot endorse a president who spends $26,000 of taxpayers' money on a staged media event at Alice Deal Junior High School in Washington, D.C. -- while cutting school lunch funds for our neediest youngsters."
From today's NEA website -- NEA has developed and discovered resources to help address and extend some of the ideas in the President's speech. The following activities are ideas teachers can use throughout the school year to build students' awareness of some of the themes from the President's speech. NEA will be adding to these during the course of the year.

Just a guess on my part, in 1991 is wasn't okay for the President to address the nations' school children. In 2009, it is great the President is addressing the nations' school children, and NEA will continue to pass out study guides through out the year, for more "teaching moments" based on the speech -- hummmm
Lost in all the denouncing and investigating was the fact that Bush's speech itself, like Obama's today, was entirely unremarkable. "Block out the kids who think it's not cool to be smart," the president told students. "If someone goofs off today, are they cool? Are they still cool years from now, when they're stuck in a dead end job. Don't let peer pressure stand between you and your dreams.
Posted by: Sherry || 09/08/2009 10:25 || Comments || Link || E-Mail|| [602 views] Top|| File under:
Highway Stimulus a "Smashing Sucess"
Highway officials representing a dozen states took time out from a two-day conference to praise the $26.8 billion federal stimulus spending on state roads and bridges. The highway program is part of the $787 billion American Reinvestment and Recovery Act.


3.4% of the total that was actually stimulating.


The stimulus program directed at roads and bridges has been a "smashing success," said John Horsley, executive director of the American Association of State Highway and Transportation Officials, during a news conference Tuesday at the Beau Rivage in Biloxi.

Mississippi accomplished about six months of road and bridge construction beyond its regularly scheduled work with the federal funding, said Larry "Butch" Brown, executive director of the Mississippi Department of Transportation. The news conference on the highway spending was made during a meeting of the Southeastern Association of State Highway and Transportation Officials, which was attended by about 1,200 people.

Posted by: Bobby || 09/08/2009 05:35 || Comments || Link || E-Mail|| [408 views] Top|| File under:
India-Pakistan
Pregnant woman killed for changing sect
Ayesha Obaid, a pregnant woman who was seriously injured by gunmen in a Mirpurkhas village on Friday, died on Sunday night at the Jinnah Postgraduate Medical Centre (JPMC). Ayesha married Hassan Raza on June 25, and the two had been moving from town to town because Ayesha had changed her sect from Sunni to Shia, invoking the ire of her father, Qari Obaidullah. Hassan told reporters on Monday that he had sent Ayesha, his second wife, to live with a relative in Mirpurkhas after their house in Landhi was set on fire a few days ago, adding that he too was in hiding with his first wife and children. Hassan has appealed to the authorities for protection, fearing a reprisal from Ayesha's family.
Posted by: Fred || 09/08/2009 00:00 || Comments || Link || E-Mail|| [286 views] Top|| File under:
Science & Technology
Harnassing 'Dark Matter' for Power
Since 1991, BlackLight's founder says his company has raised $60 million from private investors who have included - on a personal basis - the former chairman of Morgan Stanley, Dick Fisher, and the bank's now retired head of energy. Mills says his goal is to produce a 250 kilowatt prototype by end-2010.
Among new energy fixes presented to Reuters in recent days is U.S.-based BlackLight Power.

The company says it may have tapped the energy that cosmologists have struggled to explain, called dark matter, which fills the universe. The concept involves shifting electrons in hydrogen molecules - obtained cheaply from water - into a lower orbit, releasing energy in the process.


Since obtaining hydrogen from water is energy negative, perhaps this new form will make it energy-neutral.


"It represents a boundless form of new primary energy," Randell Mills, founder and chief executive, told Reuters in a telephone interview. "I think it's going to replace all forms of fuel in the world."

Britain's top science academy, the Royal Society, this week urged more funds be channeled into research on geoengineering, but for some climate commentators the unproven, technical solutions smack of society's craving for pain-free get-outs. They note politicians may prefer to feed that habit rather than face tough choices in redressing global warming.


Can't have a solution without pain.


Greenpeace chief scientist Doug Parr says geoengineering projects will be seized upon by polluters as a quick fix, and the former climate change adviser to oil firm BP said they are simplistic.

"People are being naive ... looking for a technological fix," said Chris Mottershead, who is now head of research and innovation at King's College London. "Anything of the necessary scale will have its own unintended consequences, even if they are not recognized at the moment."


The only answer is to return to the caves as hunter-gatherers.


He pointed out that the age of nuclear energy - a radical carbon-free energy concept that humanity has tried and tested - is still waiting to be reborn, mainly because of political and social concerns. The estimated capital cost of the energy at $500/KW would be less than coal power, one of the cheapest forms of energy now. Several utilities have bought licenses, in case it works.


But nukes are cheaper still, and breeder reactors even cheaper. Thanks, Jimmy Carter.


Last month New Jersey-based Rowan University engineers said the BlackLight process in the lab had produced heat some 1.6-6.5 times beyond levels that can be easily explained.


I like math because it is so precise.


"It does portend some type of novel energy source," said Peter Jansson, associate engineering professor at Rowan


I never did see how dark energy was involved. Maybe only in the journalist's mind?
Posted by: Bobby || 09/08/2009 05:22 || Comments || Link || E-Mail|| [571 views] Top|| File under:
Who's in the News
52
[untagged]
3
Taliban
3
Govt of Iran
2
al-Qaeda in Pakistan
1
Iraqi Insurgency
1
TTP
1
Govt of Sudan
1
Govt of Pakistan
1
al-Qaeda in Britain
1
al-Qaeda
1
al-Shabaab
1
Pirates
Bookmark
E-Mail Me
The Classics
The O Club
Rantburg Store
The Bloids
The Never-ending Story
Thugburg
Gulf War I
The Way We Were
Bio
Merry-Go-Blog
Hair Through the Ages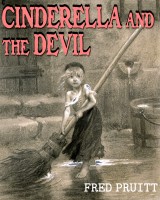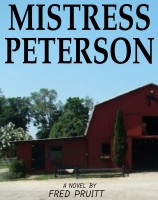 On Sale now!


A multi-volume chronology and reference guide set detailing three years of the Mexican Drug War between 2010 and 2012.

Rantburg.com and borderlandbeat.com correspondent and author Chris Covert presents his first non-fiction work detailing the drug and gang related violence in Mexico.

Chris gives us Mexican press dispatches of drug and gang war violence over three years, presented in a multi volume set intended to chronicle the death, violence and mayhem which has dominated Mexico for six years.
Click here for more information


Meet the Mods
In no particular order...


Steve White
Seafarious
Pappy
lotp
Scooter McGruder
john frum
tu3031
badanov
sherry
ryuge
GolfBravoUSMC
Bright Pebbles
trailing wife
Gloria
Fred
Besoeker
Glenmore
Frank G
3dc
Skidmark
Alaska Paul



Better than the average link...



Rantburg was assembled from recycled algorithms in the United States of America. No trees were destroyed in the production of this weblog. We did hurt some, though. Sorry.
3.236.8.46