-Lurid Crime Tales-
New, Extra Nasty Rape Scandal At Duke
Frank Lombard is the associate director of Duke's Center for Health Policy. The university administrator was recently arrested by the FBI and charged with offering up his adopted 5-year-old son for sex.

University administrator Lombard is accused of logging on to a chat room online and describing himself as a "perv dad for fun." The detective who wisely looked into the suspicious screen name says that Lombard admitted to molesting his own adopted son. All this was before allegedly inviting a stranger to travel to North Carolina from another state to statutorily rape his already-molested adopted son.

If Lombard is convicted, he faces a maximum of 20 years in prison. His arrest comes about a year after the Court decided that child rapists cannot be executed because "society" has "evolved" to the point where such executions would be "indecent."

Unfortunately for Frank Lombard, the affidavit in support of his arrest warrant shows that this second Duke rape case will also have a strong racial component. According to a confidential source (CS) a man using the user name "cooper2" or "cooperse" logged onto an internet-based video chat room. CS saw him perform oral sex on an African-American child under the age of ten. He also performed other acts on the child, which are too obscene to be described in this column.

The user name "cooper2" has now been linked to Frank Lombard, the associate director Duke University's Center for Health Policy. A second source has now alleged that "cooper2" has confessed to being "into incest" and that he has adopted two African American children.

The only good news coming out of this story is about Frank Lombard's live-in homosexual partner. The affidavit in support of Lombard's arrest warrant shows that he made special arrangements when molesting the child – sometimes even by drugging the child – to make sure his partner did not find out.

Records also indicate that Frank Lombard made a contribution to the Genesis Home in 2003. The Genesis Home is an organization that assists needy families in making a transition out of homelessness, in part by maintaining a child care center. The organization's website features numerous photographs of African-American children under the age of ten.

The Associate Press (AP) did not mention the fact that the five-year old offered up for molestation was black. Bringing that fact to light might be damaging to the political coalition that exists between blacks and gays. Nor did the AP mention that the adopted child is being raised by a homosexual couple. Bringing that fact to light might harm the gay adoption movement.
Posted by: Anonymoose || 06/28/2009 14:31 || Comments || Link || E-Mail|| [437 views] Top|| File under:
-Obits-
My Little Margie Joins Fawcett & Mays
Gale Storm, perky star of 1950s TV, dies at 87.

Gale Storm, whose wholesome appearance and perky personality made her one of early television's biggest stars on "My Little Margie" and "The Gale Storm Show," has died at age 87.

Storm was a Texas high schooler named Josephine Owaissa Cottle when she entered a talent contest for a radio show called "Gateway to Hollywood" in 1940. She was brought to Los Angeles for the finals, where her wholesome vivacity won over the radio audience and she was awarded a movie contract.
Posted by: Glenmore || 06/28/2009 17:27 || Comments || Link || E-Mail|| [319 views] Top|| File under:
-Short Attention Span Theater-
MoH Recipient Celebrates 100th Birthday A Month Early
'I'm going to say it again . . . I cannot believe this is happening," John Finn said as he surveyed a crowd of more than 2,000 who traveled to Pine Valley to celebrate his 100th birthday.

The Medal of Honor recipient has spoken all over the country about his heroic counterassault on enemy planes at Pearl Harbor nearly 68 years ago. But nothing could compare to yesterday's much more personal tribute, Finn said.

"Who'd ever expect this kind of crowd out here?" the Live Oak Springs resident asked, supporting himself on two canes yet fit and sharp-witted for his nearly 100 years. "There's no way anything else can compare to this."

Finn is the oldest of 96 living recipients of the Medal of Honor, the nation's highest decoration for valor. His birthday isn't until July 23, but his schedule was so full that his party was arranged a month early.

He arrived at the celebration in style, seated in a military jeep, and was greeted by loud applause, hoots and hollers. He later was saluted with a Marine Corps Color Guard.

American flags lined Old Highway 80 leading to La Posta Diner, where owner Bud Wharton had organized the celebration.

Finn, who had been assigned to Kaneohe Bay Naval Air Station when Japanese aircraft attacked Hawaii in December 1941, seemed genuinely humbled by the praise heaped upon him by a host of speakers, from charitable and veterans organizations to members of the military and elected leaders.

Monique LaChappa, tribal chairwoman of the Campo Band of Mission Indians of the Kumeyaay Nation, lauded Finn as a devoted friend who became a foster parent, with his late wife, Alice, to five children from the reservation.

Members of the tribe gave Finn a brightly colored "elders blanket" that they draped over his shoulders.

A couple of older fellows serenaded Finn with "The John Finn Song" in recognition of his Pearl Harbor valor ("Johnny didn't know he'd be a hero on that day"). And Dianne Jacob, chairwoman of the county Board of Supervisors, presented Finn with a proclamation declaring yesterday John Finn Day.

Later, nearly three dozen members of the Patriot Guard Riders revved their motorcycle engines in tribute to Finn.
Posted by: Anonymoose || 06/28/2009 20:07 || Comments || Link || E-Mail|| [330 views] Top|| File under:
-Signs, Portents, and the Weather-
More Airbus A330 problems
Since we followed the Air France disaster, you might be interested in this. Another A330, for Northwest, had similar problems but the pilots got the plane out of trouble without mishap.
Posted by: Steve White || 06/28/2009 00:00 || Comments || Link || E-Mail|| [334 views] Top|| File under:
Africa Subsaharan
South Africa: Two in jail for setting cop alight
The merciless killers of top crime intelligence unit officer Captain Carrim Alli are in jail today, waiting to be sentenced.

The Pretoria High Court on Wednesday revoked their bail after convicting suspended police sergeant Isa Mohammed and his business partner Tienie de Bruyn of Alli's murder. Alli's friends and family clapped as the two, cuffed to each other, were led down to the cells.

De Bruyn's girlfriend, Jean-Marie Theron, cried bitterly as she hugged him in the dock. She told the media that she believed in his innocence and that they would definitely appeal the judgment. But Judge Ronnie Bosielo said the State had proved beyond reasonable doubt that the two were responsible for his death. A petrol bomb was hurled at his car on the night of October 3 2004 along the dark Wallmannsthal Road.

He was found lying about 500m from his bullet-ridden State vehicle. Alli suffered 100 percent burns but was able to tell people on the scene that his killer was Isa Mohammed, even giving them the details of his police handler.

Alli's brother Shahid became hysterical during this stage of the judgment and had to be removed from the public gallery by family members. They said he had been extremely traumatised by Alli's death.

Bosielo said it was clear the only two people who had a motive to kill Alli were the accused. The reason for the killing was that Alli was investigating unlawful activities within the police regarding the awarding of tenders. Mohammed and de Bruyn ran a company which supplied office equipment and stationery to the police at inflated prices after manipulating the invoices.

Bosielo said Mohammed feared that Alli would stumble across the scam, which would mean a great deal of trouble for him and De Bruyn. Mohammed decided that Alli had to be eliminated and he and De Bruyn planned the murder in detail, the judge said.

He added that they went out of their way to gather the necessary "instruments" to kill him, such as petrol, a firearm and bullets. "I find that both accused were on the scene when Alli was shot at and his car set alight," the judge said. Bosielo said it was clear from the evidence that De Bruyn knowingly and freely associated himself with Mohammed's plan to kill Alli. De Bruyn dumped the firearm, which was later linked to the crime scene, and a farm worker identified a vehicle he had seen along the road shortly before Alli's car went up in flames as the 4x4 belonging to De Bruyn.

Bosielo disregarded Mohammed's claims that Alli was investigating a scam involving "black dollars" and top SAPS brass as untrue. Mohammed maintained that he had asked Alli to investigate the "black dollar" scam and that he had gathered sensitive information which he gave Alli on the night of the murder. Mohammed had claimed that they were due to meet Director Nasser Mohammed and the owner of Yemini airlines, Rashid Ebrahim, that night to discuss the scam in which he claimed they were involved. Instead, two Nigerians arrived at the meeting place to tell them the director and Rashid could not make it.

Mohammed's version of events was that he left Alli with the Nigerians and headed home. That was the last time he had seen him alive, he said. Mohammed said the director and Ebrahim planned on offering him and Alli money not to proceed with the "black dollars" investigation.

Meanwhile, Alli's brother Ismail said after the judgment that the truth had not come out yet. He said the accused were small fry taking the rap for rich Indian businessmen. Ismail said he and his family were being threatened but he did not want to divulge "the true version" of the matter at this stage.
Posted by: anonymous5089 || 06/28/2009 11:19 || Comments || Link || E-Mail|| [319 views] Top|| File under:
Zimbabwe frustrated at Western aid boycott
[Mail and Globe] Zimbabwe's vice-president on Friday expressed frustration that Prime Minister Morgan Tsvangirai's European and US trip didn't raise as much financial aid as her government had hoped, but called it a "quite successful" first step.

Joice Mujuru, who fought alongside President Robert Mugabe in Zimbabwe's war of independence, told the Associated Press that the government had hoped Tsvangirai's nearly three-week trip, which just ended in Paris, would have produced "more financial support, but being the first, it's a positive move".

She said it is being quickly followed up by ministerial visits to key countries and an investment conference to generate financial support for the new coalition government.

Tsvangirai launched the tour saying he wasn't carrying a begging bowl but wanted to mend his nation's relations with Western leaders, who accuse Mugabe of trampling on democracy and ruining a once-vibrant economy. Many Western nations want Mugabe to step down and are reluctant to offer Zimbabwe major aid or donate money directly to the government.

When Tsvangirai visited Britain this week, Prime Minister Gordon Brown pledged £5-million ($8,2-million) in new aid for food projects and textbooks -- to be distributed by charities. Officials in France offered political support but said any new aid would focus on non-governmental organisations and not go directly to the government. Tsvangirai left Washington after meeting President Barack Obama with only a promise of $73-million in conditional aid.

Mujuru expressed frustration at Western reluctance to help the power-sharing government directly, saying Zimbabwe needs a "huge financial injection" -- estimated by the Ministry of Finance at $8-billion.

Longtime rivals Mugabe and Tsvangirai have pledged to work together to confront Zimbabwe's crippling poverty, collapsed utilities and chronic shortages of food and basic goods. Zimbabwe has had the highest inflation rate in the world, thousands have died during a major cholera outbreak, and much of the population goes to bed hungry. Many blame Mugabe, but have been increasingly critical of Tsvangirai.

Mujuru said that for almost 10 years, the government and opposition "were at each other ... but now we have decided to come together and work well" in an inclusive government.

The former rivals have the same message -- "come and help us, now we are ready to work together and improve our economy and improve the living conditions of our people," she said.
Posted by: Fred || 06/28/2009 00:00 || Comments || Link || E-Mail|| [333 views] Top|| File under:
Drafting a new Zim charter
[Mail and Globe] Zimbabwe has begun the process of writing a new Constitution, opening a new battlefield between the unity government's rival partners.

The first public meeting to canvass public opinion on the new Constitution ran smoothly at a Harare convention centre on Wednesday, but the months ahead will prove much rougher. The coalition partners appear to be drifting farther apart and drawing up a new Constitution is set to pit reformists against elements within President Robert Mugabe's Zanu-PF, still resistant to change.

The country expects to have a new Constitution by July next year, when a referendum intended to lead to fresh elections will be held. But with temperatures boiling over, it is unlikely it will be that easy.

An early sign of the bitter fight that lies ahead came on Wednesday when state media, which remains fiercely loyal to Zanu-PF, endorsed a draft -- drawn up by both parties -- which does not have limits on presidential terms and leaves the president's powers largely intact.

Although it helped draw up that draft, the top executive of the Movement for Democratic Change (MDC) said this week that it now wants broader public consultation, leading to a new draft Constitution, which would see more reforms. Senior MDC leaders and activists say the published draft falls far short of the reforms needed to check presidential powers and allow more freedoms, such as in the media. "We also need to see more change in the way we run elections," an MDC official said. "That is at the core of our troubles."

On Wednesday the MDC's national executive said: "The MDC believes in a truly people-driven Constitution-making process where the unfettered will of the people must be reflected."


Manolo! Frame the new constitution nicely, and hang it in the vault with the previous efforts!
Posted by: Fred || 06/28/2009 00:00 || Comments || Link || E-Mail|| [454 views] Top|| File under:
Bangladesh
BNP trio skips JS probe hearing
[Bangla Daily Star] Former speaker Jamiruddin Sircar, his deputy Akhtar Hamid Siddiqui and former chief whip Khandaker Delwar Hossain yesterday skipped meeting the all-party parliamentary probe body, which summoned them to defend graft charges against them.
Posted by: Fred || 06/28/2009 00:00 || Comments || Link || E-Mail|| [330 views] Top|| File under:
Hasina served poisonous food in prison: Sajeda
Deputy Leader of the House in Parliament Syeda Sajeda Chowdhury yesterday alleged that Prime Minister Sheikh Hasina, while in incarceration at sub-jail during military-backed caretaker regime, used to be served food laced with poison.

She came up with the macabre disclosure while speaking at a programme marking the 84th birth anniversary of slain national leader AHM Quamruzzaman. "Prime Minister Sheikh Hasina became sick in prison on the parliament prescient as she was provided with poison-mixed foods," Sajeda, also a senior presidium member of the ruling Awami League, told the function organized by 'Bangabandhu O Jatiya Char Neta Parishad' at the Supreme Court Bar Association auditorium.

Quamruzzaman and three other national leaders-Syed Nazrul Islam, Tajuddin Ahmed and Captain M Monsur Ali-were gunned down by a group of army personnel inside Dhaka central jail on November 3, 1975 in a chain of deadly incidents since the August 15 tragedy in the country' s political scenes.



Unfortunately, Hasina still suffers from illness due to the damage caused by the poisoning.

Sajeda Chowdhury said Hasina fell sick having taken the toxic food and her face got swollen. She claimed an ear of Hasina was damaged due to the poison-mixed foods and said the Prime Minister still feels sick sometimes.

"Unfortunately, she (Hasina) still suffers from illness due to the damage caused by the poisoning," the Deputy Leader of the House told her audience, at a time when demands are loud for investigation of the affairs of the interim regime installed through the 1/1 changeover amid a political crisis over election issues.

Awami League chief Hasina was among the entire lot of country's top politicians held following the 1/11 episode when Dr Fakhruddin Ahmed was leading the interim government aided by the military. She was arrested on July 16, 2007 in connection with an extortion case amid the anti-graft purge and freed after eleven months on bail.

It was widely believed that she had been under intense pressure to quit politics and live in exile, as was also the case of her archrival ex-PM Khaleda Zia of BNP. Hasina and BNP chairperson Khaleda were detained in temporary prisons in the parliament complex.

People gave reply to the torture that was done on Sheikh Hasina in the makeshift prison by overwhelmingly voting her party and alliance to power at the December 29, 2008 polls held in transition to democratic government from the two-year state of emergency. "She avoided that poison-mixed food when she was informed by the women who were assigned to take care of her," Sajeda Chowdhury said. She said she started serving puffed rice, Chira and banana thereafter.
Posted by: Steve White || 06/28/2009 00:00 || Comments || Link || E-Mail|| [323 views] Top|| File under:
Britain
Row after Islam cleric converts schoolboy on Birmingham street
A YOUNG schoolboy was "converted" to Islam on the streets of Birmingham by a radical Muslim preacher, the Sunday Mercury can reveal.

The bewildered-looking 11 year-old, who gives his name as Sean, was filmed repeating Arabic chants and swearing allegiance to Allan™. The white schoolboy is prompted throughout by controversial cleric Anjem Choudary, a follower of exiled hate-preacher Omar Bakri Mohammed. The incident was filmed during a demonstration by Choudary's Ahlus Sunnah Wal Jama'ah group in Birmingham city centre earlier this month.

Choudary, 42, was one of the masterminds behind sick protests at the homecoming parade of heroic British soldiers in Luton back in March. He praised protesters who branded British troops "murderers" and later appeared at a press conference flanked by thugs who took part in the demo.

When contacted by the Sunday Mercury, Choudary defended the young boy's "reversion" to Islam -- but admitted his parents were not with him and were not consulted. "The child was genuinely interested in Islam," he said. "The boy told us he wanted to become a Muslim and, of course, some people are intellectually more mature than they are physically. I don't see there is any harm in this. He was with his friends, but I didn't see if his parents were there. There were a lot of people at the event.''

A message on Choudary's website offers advice for those who become Muslim at his Islamic Roadshow. "Conversion packs are already provided to those who revert to Islam in the Islamic Roadshows," it says. "They include a booklet on 'Everything a Muslim must know' and a free DVD with a brief guide on how to pray in Islam."

Ahlus Sunnah Wal Jama'ah, is a splinter group of the controversial Al-Muhajiroun sect. Last month we revealed that the sect, founded by exiled Bakri, is planning to reform. Al-Muhajiroun, which has recruited hundreds of fanatics in the Midlands, fell apart in 2004 just months before Bakri was stopped from coming back to the UK under terror laws. He has now set his sights set on a return for the extremist group, though the Home Office is understood to be closely monitoring its activities. The ranting cleric was investigated by Scotland Yard back in 2000 after telling the Sunday Mercury that then Prime Minister Tony Blair was a "Legitimate™ target" for assassination.

Since his exclusion from Britain, right-hand man Anjem Choudary has run Ahlus Sunah wal Jama'ah and the Islam For The UK website. Choudary was secretly filmed by the Sunday Mercury at a youth centre in Alum Rock, Birmingham, last February, calling for strict Sharia™ law to be introduced in the city.
Posted by: anonymous5089 || 06/28/2009 11:02 || Comments || Link || E-Mail|| [429 views] Top|| File under:
Caribbean-Latin America
Obama Appeals for Hondurans to Respect Democracy
WASHINGTON -- President Barack Obama is calling for all sides in Honduras to respect democracy and the rule of law following the arrest of President Manuela Zelaya and his reported expulsion to Costa Rica. Obama says any disputes must be settled peacefully through negotiations that are free from outside interference.


Here's a case where Obama, following his usual instincts of doing nothing, risk nothing, and believe nothing, is actually helping ...

White House officials say Obama spoke with his national security adviser, James Jones, about the situation on Sunday morning. Aides from several agencies are monitoring the situation and providing updates to Obama, Jones and Jones' deputy.

Zelaya was detained shortly before voting was to begin on a constitutional referendum. He had insisted on holding the vote even though the Supreme Court ruled it illegal and everyone from the military to Congress and members of his own party opposed it.
Posted by: Steve White || 06/28/2009 13:15 || Comments || Link || E-Mail|| [483 views] Top|| File under:
Zelaya flown to Costa Rica?
Honduran President Manuel Zelaya, who was ousted in a military coup Sunday, has been flown from the country to Costa Rica, Venezuela-based regional television station Telesur reported.
Posted by: Steve White || 06/28/2009 12:28 || Comments || Link || E-Mail|| [321 views] Top|| File under:
Honduran president arrested
Update:

According to the newspaper La Prensa, Zelaya was put on a plane with his family and may be on his way to Venezuela, but this was denied by Zelaya's wife who said that she and her children are not with him. Zelaya's wife, Xiomara Castro, told journalists that she doesn't know where her husband is being held.

June 28 - Honduran president José Manuel Zelaya, an ally of Hugo Chavez and the Castro brothers, was arrested on Sunday morning by soldiers. Zelaya had pledged to go forward with a referendum on constitutional reform despite the opposition of the Supreme Court, the military, Congress and members of his own party.

Venezuelan dictator Hugo Chavez was behind Zelaya's illegal referendum.

Zelaya was trying to follow the same tactic used by Chavez and his puppets in Bolivia, Nicaragua and Ecuador of trying to change the constitution to allow them to remain in power for life.

Planes from the Venezuelan Air Force had landed in Honduras to bring all the materials required for Sunday's referendum, despite the decision by Honduras' Supreme Court that it was illegal.


Hell, that's not a coup, that's an invasion ...

Earlier this month, after the OAS met in Honduras and decided to lift the sanctions against the Castro regime, Zelaya was full of praise for the Cuban dictator. "Fidel Castro said more than 40 years ago that history would absolve him, and history absolved him," Zelaya said.
Posted by: Anonymoose || 06/28/2009 11:16 || Comments || Link || E-Mail|| [454 views] Top|| File under:
Secretary: Soldiers arrest Honduran president
More than a dozen soldiers arrested President Manuel Zelaya and disarmed his security guards after surrounding his residence before dawn Sunday in an action that one supporter labeled a coup. Zelaya was taken to an air force base on the outskirts of the capital, Tegucigalpa, his private secretary Carlos Enrique Reina told The Associated Press.

"We're talking about a coup d'etat," labor leader and Zelaya ally Rafael Alegria told Honduran radio Cadena de Noticias. "This is regrettable." Alegria said that shots were fired during the president's arrest "but we really don't know much about what happened."

Honduran radio station HRN reported that Zelaya had been sent into exile, citing unidentified "trustworthy sources." The radio announcer said it was not known to what country he had been taken but "apparently he flew on the presidential plane to Venezuela." No one from the military or president's office would confirm the coup or exile reports.

Venezuelan President Hugo Chavez and former Cuban leader Fidel Castro have both expressed support for Zelaya, who insisted on holding a referendum on constitutional reform on Sunday even though the Supreme Court ruled it illegal and everyone from the military to Congress and members of his own party opposed it.


At least a few take their oaths to defend the Constitution seriously.


Shortly after Zelaya's arrest, dozens of white pick-up trucks packed with soldiers standing shoulder to shoulder sped to the presidential palace in downtown Tegucigalpa, blocked the entrances and closed a large chainlink gate on the hillside road leading to the national government's headquarters.

"They kidnapped him like cowards," Melissa Gaitan, 21, an employee of the official government television station, screamed as tears streamed down her face. "We have to rally the people to defend our president."

About 30 supporters including Gaitan yelled insults at soldiers on the other side of the gate, while more troops could be seen surrounding the palace. News media were kept outside the gate as well.


Those 30 supporters will get more American TV time than will the people in the government and courts who stood against Zelaya ...

Outside Zelaya's residence, a police officer who would not identify himself by name told the AP that soldiers had disarmed Zelaya's security guards but there was no violence or injuries.

The president's arrest took place about an hour before polls were to open for the nonbinding referendum asking voters if they want to hold a vote during the November presidential election on whether to convoke an assembly to rewrite the constitution.

"We demand respect for the president's life," Alegria said. "And we will go out into the streets to defend what this has cost us: living in peace and tranquility."
Posted by: ed || 06/28/2009 10:22 || Comments || Link || E-Mail|| [377 views] Top|| File under:
Economy
The Renewable-Energy Scam
New legislation would force Americans to buy costlier electricity.

It's a tried-and-true way to make money off costly, inferior products: Get the government to force the public to buy them.

This is exactly what is happening with renewable electricity. The House and Senate are both considering renewable-electricity "standards." These standards require that utilities generate or purchase a certain percentage of electricity from renewable-energy sources. Electricity customers, not the utilities, pay for the higher costs and the inferior quality of renewables.

On Friday, the House is expected to consider the American Clean Energy and Security Act (H.R. 2454), also known as Waxman-Markey. This 1,000-page bill contains the House's version of a renewable-electricity mandate. By 2020, states would be required to generate or purchase 15 percent of their electricity from renewable-energy sources. Governors whose states are unable to meet this standard could petition the federal government to reduce the mandate to 12 percent.
...
Another problem with Waxman-Markey is that while wind power, solar, and some biomass are included, hydropower and nuclear power are excluded. Hydropower is a renewable and fairly effective source of electricity — its exclusion makes no sense. The exclusion of nuclear power, while not surprising, shows how disingenuous this push for "renewable" electricity really is.

The European Union characterizes nuclear power as a renewable energy source for the purposes of its fuel-source mandates.


It's scammerific!
Posted by: ed || 06/28/2009 08:27 || Comments || Link || E-Mail|| [369 views] Top|| File under:
Europe
Turkey passes law limiting military courts
[Geo News] Turkey's parliament has passed legislation aimed at meeting European Union membership criteria to ensure military personnel are tried in civilian courts during peacetime rather than in military courts.

The legislation passed on Friday requires civilian courts to try members of the armed forces who are accused of crimes including threats to national security, constitutional violations, organising armed groups and attempts to topple the government, according to parliament's website.

The legislation comes amid renewed tensions between the powerful military and the government after a newspaper published a document this month that allegedly outlined an army plot to undermine the ruling AK Party, which traces its roots to an outlawed movement.

Chief of the Military General Staff Ilker Basbug on Friday said the document was a smear campaign against the armed forces. A military prosecutor ruled this week there was insufficient evidence for an investigation, but Prime Minister Tayyip Erdogan has vowed that civilian prosecutors will now takeover the probe.

Ending the military's influence in politics is a key step the EU expects Turkey to take to advance its membership bid. The change to the penal code also says civilians cannot be tried in military courts unless the country is in a state of martial law or at war.

It was not clear if the changes to the penal code will affect the trial of military officers who have been charged in the so-called Ergenekon case investigating an alleged right-wing network that sought to topple the government.

Erdogan and the military have repeatedly faced off during the government's six-year rule over the AK Party's efforts to ease restrictions on religion in Turkey. The country's generals are the self-proclaimed guardians of Turkish secularism and have forced four governments from power since 1960.
Posted by: Fred || 06/28/2009 00:00 || Comments || Link || E-Mail|| [334 views] Top|| File under:
Iraq
Heavy sandstorm hits Baghdad
A heavy sandstorm choked Baghdad on Sunday, closing the Iraqi capital's airport and sending dozens of people to hospital with respiratory problems. Some shops in the city were closed and only a few cars were seen on the deserted streets. Visibility was only a few yards and most of those on the streets wore surgical masks.

Doctors at the city's hospitals said people were coming in complaining about shortness of breath and other problems. Doctor Adul-Basit Fathi, Director General of Ibn al-Nafis hospital said medical staff were fully prepared to treat people suffering from breathing problems arising from sandstorms.


vid at link, but no awesome footage of the storm coming in. :-(


Also:

Iraq's oil ministry said an event to announce the names of foreign and large state-owned firms awarded major contracts has been delayed by one day from Monday because of sandstorms in Baghdad. "Bad weather prevented the representatives of the oil companies and media from landing in Baghdad, so we decided to delay by one day," ministry spokesman Assem Jihad told AFP. "The meeting will now start on Tuesday and if necessary continue into the following day."
Posted by: ryuge || 06/28/2009 08:19 || Comments || Link || E-Mail|| [328 views] Top|| File under:
Israel-Palestine-Jordan
World Bank approves Dead Sea canal plan: Israel
JERUSALEM - The World Bank has approved a pilot plan for a canal linking the Red Sea to the rapidly shrinking Dead Sea, Israeli Development Minister Sylvan Shalom announced on Saturday. Israeli public radio said the bank will provide 1.25 billion dollars in finance for the project.

The initial proposal is for a 180 kilometre (110 miles) channel to transport 200 cubic metres of water, of which half would gush into the Dead Sea and half would feed a giant desalination plant jointly run by Israel, Jordan and the Palestinian Authority, Shalom's ministry said.

The next stage would see the construction of a canal to supply two billion cubic meters of water a year to maintain and increase water levels in the Dead Sea, which is on course to dry out completely by 2050 if nothing is done.

Shalom, who met World Bank president Robert Zoellick in Washington on Friday, said approval from the global institution was a "spectacular" development aimed at relaunching the project.

The idea of a link between the Red Sea and the Dead Sea, the lowest point on the planet, was first mooted several years ago and in December 2006 representatives from Jordan, Israel and the Palestinian Authority ordered a feasibility study. Progressed has been slow because of the stalling of the Middle East peace process.

The level of the Dead Sea, a natural site of prime historic and economic importance, has been falling by a metre (three feet) every year, creating major environmental problems.
Posted by: Steve White || 06/28/2009 00:00 || Comments || Link || E-Mail|| [339 views] Top|| File under:
Southeast Asia
Thaksin supporters return to Bangkok streets
[Iran Press TV Latest] Thousands of former Thai Premier Thaksin Shinawatra's red-clad supporters march through the streets of Bangkok, calling on the government to resign.

The protesters on Saturday demanded Prime Minister Abhisit Vejjajiva step down, dissolve parliament and hold new elections.

Organizers said Thaksin was expected to address the crowd by telephone from exile. "We rally today because we want to get rid of the government, the aristocracy and bring back true democracy to the people."

At least two people were killed and hundreds of others were injured in April protests - the worst street violence in the country in over a decade.

Ousted in a 2006 coup, Thaksin Shinawatra, who was accused of corruption, fled Thailand to avoid jail.

Prime Minister Abhisit Vejjajiva, who came to power after a court charged the former pro-Thaksin party with fraud, has snubbed calls to dissolve his eight-month-old government in favor of snap elections.
Posted by: Fred || 06/28/2009 00:00 || Comments || Link || E-Mail|| [322 views] Top|| File under:
Who's in the News
67
[untagged]
8
Govt of Iran
4
TTP
2
Taliban
2
Iraqi Insurgency
2
Hamas
1
Jemaah Islamiyah
1
Moro Islamic Liberation Front
1
Thai Insurgency
1
Govt of Syria
1
Govt of Pakistan
1
Hezbollah
1
Jamaat-e-Islami
Bookmark
E-Mail Me
The Classics
The O Club
Rantburg Store
The Bloids
The Never-ending Story
Thugburg
Gulf War I
The Way We Were
Bio
Merry-Go-Blog
Hair Through the Ages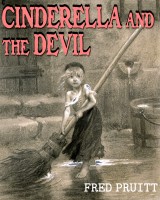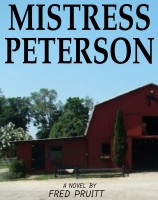 On Sale now!


A multi-volume chronology and reference guide set detailing three years of the Mexican Drug War between 2010 and 2012.

Rantburg.com and borderlandbeat.com correspondent and author Chris Covert presents his first non-fiction work detailing the drug and gang related violence in Mexico.

Chris gives us Mexican press dispatches of drug and gang war violence over three years, presented in a multi volume set intended to chronicle the death, violence and mayhem which has dominated Mexico for six years.
Click here for more information


Meet the Mods
In no particular order...


Steve White
Seafarious
Pappy
lotp
Scooter McGruder
john frum
tu3031
badanov
sherry
ryuge
GolfBravoUSMC
Bright Pebbles
trailing wife
Gloria
Fred
Besoeker
Glenmore
Frank G
3dc
Skidmark
Alaska Paul



Better than the average link...



Rantburg was assembled from recycled algorithms in the United States of America. No trees were destroyed in the production of this weblog. We did hurt some, though. Sorry.
3.234.143.26