-Lurid Crime Tales-
Australian PM urges calm among Indian students
Australian Prime Minister Kevin Rudd has warned Indian students not to take the law into their own hands after a second night of rowdy protests against alleged racial violence.

Rudd backed a new crackdown on race attacks in Victoria state, the centre of recent tensions, but said the students needed to "draw some breath" and calm down.

"I fully support hardline measures in response to any act of violence towards any student anywhere -- Indian or otherwise," Rudd told commercial radio. "And furthermore we also need to render as completely unacceptable people taking the law into their own hands. "Everyone needs just to draw some breath on this and we need to see a greater atmosphere of general calm."

About 70 students gathered in Sydney's west for the second consecutive evening on Tuesday, brandishing the Indian flag and chanting "Australian police, bullshit."

Two people were arrested at the rally, which followed a bigger protest on Monday during which Indian students attacked a carload of Lebanese men apparently in retaliation for an earlier assault.


So is this a Hindu-muslim thing w/ Arab immigrants preying on Hindus? Can one of our Aussie readers elaborate?


Meanwhile, Victoria premier John Brumby announced a race-crime blitz focusing on Melbourne's train stations, where Indian students have increasingly been the target of robberies and assaults.

One student is fighting for his life in Melbourne after a screwdriver attack that prompted earlier protests and headlines such as "Australia, land of racists" in the Indian media.

Activists say there have been about 70 attacks on Indian students in Melbourne this year. Some 95,000 Indians are studying in Australia after a university publicity blitz targeting the huge Asian country's growing middle class.
Posted by: ed || 06/10/2009 10:17 || Comments || Link || E-Mail|| [296 views] Top|| File under:
2 shot during robbery had BB guns
Thinning the herd


The two men who were shot by a security guard while trying to rob a Milwaukee check cashing business last week were armed with realistic-looking BB guns, according to a Police Department spokeswoman.


Unfortunately for them, the guard was armed with a realistic- looking real gun.


Ronald X. Reed Jr., 24, was shot in the back and died at the scene, police said. His cousin, 22-year-old Vidal D. Mason, was shot in the abdomen.

The BB guns "looked very much like authentic weapons," police spokeswoman Anne E. Schwartz wrote in an e-mail.

The men also used BB guns while committing a string of armed robberies in 2005, court records show.

Reed and Mason were wearing masks when they entered Check Into Cash, 3906 N. 76th St., on Wednesday afternoon and ordered everyone to the floor, including the armed guard, police said at the time. One cousin told the other to shoot the guard, who got up and fired shots at both men, police said.

Reed ran from the store and collapsed in a nearby alley. Mason also ran and turned up at a hospital a short time later.

The preliminary investigation suggests the guard, who has not been identified, was properly licensed to carry a gun on the job, police said. The guard is employed by Pratt Security and Investigations. The company's president, John Pratt, said the company and its employees have the proper licenses and permits. He declined to answer questions about the robbery and shooting.

The Milwaukee County district attorney's office will review the incident Monday, Schwartz said.

Reed and Mason also were armed with BB guns when they committed five armed robberies together over four days in 2005, targeting people returning home late at night on the city's west side, according to a criminal complaint filed against them.

Both were convicted in 2006 of two counts of armed robbery, according to online court records. Reed was sentenced by Milwaukee County Circuit Judge Elsa Lamelas to three years in state prison - with credit for 263 days for time served - and five years of extended supervision, the court records show.


I think we can count on him staying out of trouble for the remainder of that five years.


He was released from prison Aug. 26, according to the state Department of Corrections.

Lamelas sentenced Mason to two years in state prison - with credit for 236 days for time served - and five years of extended supervision, according to court records. Mason was released from prison Aug. 21, 2007, according to the Department of Corrections.
Posted by: Atomic Conspiracy || 06/10/2009 08:39 || Comments || Link || E-Mail|| [304 views] Top|| File under:
-Short Attention Span Theater-
Trump: Miss California you're fired
Less than a month after being told by Donald Trump that she can keep her Miss California crown, Carrie Prejean was fired on Wednesday, Foxnews.com has learned exclusively.

K2 Productions, the independent producers of the Miss California USA pageant, under license from Miss Universe, cited continued breach of contract issues as the reason for Prejean's firing. The decision was revealed in documents first obtained by FOXNews.com.

RAW DATA: Click here to read the press release announcing Prejean's termination.

"This was a business decision, based solely on contract violations," Keith Lewis, executive director of K2 Productions, said in the documents. "After our press conference in New York we had hoped we would be able to forge a better working relationship. However, since that time it has become abundantly clear that Carrie has no desire to fulfill her obligations under our contract and work together."

PHOTOS: Click here for photos of Carrie Prejean.


Posted by: GolfBravoUSMC || 06/10/2009 16:07 || Comments || Link || E-Mail|| [304 views] Top|| File under:
Fish Tale: Turns out that missile was not explosive
Update...


There they were, a crew of four, aboard the commercial fishing boat, the Bold Venture, about 60 miles west of Panama City. Trailing behind the vessel, connected to a hydraulic spool, was eight miles of line with 2,000 hooks, designed to snare up to 3,800 pounds of fish.

One of those hooks caught something other than the yellow-edge grouper Capt. Rodney Prudo and company hoped to ensnare in the deep waters of the Gulf of Mexico. That hydraulic spool started grinding to a halt. Slowly, the crew hauled in the heavy catch. As it was lifted out of the water, First Mate Mark Wheeler looked at it and thought it was a boat propeller. But Prudo was the first to identify it correctly. "When we brought it up, the captain goes, 'Oh, it's a missile,'"


Oh?


Wheeler said. Prudo and crew loaded the 8-foot-long, AIM-9 Sidewinder air-to-air missile onto the roof of the Bold Venture, so it wouldn't roll around with the fish on the deck, and, after another eight to 10 days of fishing, came ashore on Monday.

Since then, a clearer picture has emerged as to how the weapon ended up in the Gulf in the first place.

Prudo says he was called a knucklehead by a Pinellas County sheriff's deputy for bringing what was originally presumed a live missile back to land. But once the Air Force ran the number on the missile through its records, authorities discovered it was a so-called telemetry missile, or one that is fired for testing purposes, and it was not armed. The one Prudo caught was fired on Aug. 16, 2004, by an F-15 fighter jet that was part of the 390th Fighter Squadron out of the Mountain Home Air Force Base in Idaho, said Lois Walsh, spokeswoman for Eglin Air Force Base in the Panhandle. The squadron took off that day from Tyndall Air Force Base, she said. "It did not contain any kind of explosive," Walsh said. "It just measures and transmits data."

Typically, the Air Force conducts exercises like the one in 2004 to ensure the missiles are firing correctly from the jets, said Sam King, another spokesperson at Eglin, where the weapons evaluation program is based. As a missile flies through the air, software on the AIM-9 transmits detailed information to aircraft in the area, which will be analyzed later by engineers. Then the 9-foot-4-inch, 191.7-pound missile hits an airborne unmanned drone, and both drone and missile plummet toward the sea. Boats search the area where the two should land, to pluck the wreckage from the water, so no one else can benefit from the research put into the missile.

That's why Prudo, who originally wanted to keep the missile as a souvenir, wasn't allowed to, and the missile was destroyed by a team from MacDill Air Force Base, Walsh said. This morning, Prudo said he was also admonished that, if he were ever to come across another missile at sea, he is supposed to leave it be and contact authorities.

Roughly 300 missiles are fired for testing purposes over the Gulf each year, Walsh said, but, in her experience, Prudo's was the first one that was recovered by a fisherman. "I've been here 20 years and this is the first time I've heard of one turning up," she said. Some drones have washed ashore, but no one remembers a fisherman plucking a missile out of the water.

Prudo and Wheeler said that, during their 14 days at sea, they came across another missile, one that looked newer and more high-tech than the 5-year-old one. But they thought it might be live, so they left it in their wake.

Walsh said the Air Force knows nothing about a missile that resembles the newer one described by Prudo and Wheeler, and speculated another branch of the armed forces might have fired that one
Posted by: tu3031 || 06/10/2009 10:19 || Comments || Link || E-Mail|| [296 views] Top|| File under:
SwazilandŽs only stadium torn apart for lucky charms
Mail and Globe] The artificial turf at Swaziland's only football stadium has been ripped apart by players who planted magic charms known as "muti" under the field, officials said on Monday.


Could they rip up Saprissa Stadium in Costa Rica next?

Traditional rituals meant to help teams win their games saw the $600 000 turf ripped up over the last month so the muti could be planted underneath, with the damage especially bad by the goals and at centrefield.

Government sports officer Sipho Magagula said the government might consider banning the team suspected of most of the damage at Somhlolo National Stadium on the outskirts of the capital Mbabane.

"This turf is hardly a year old," Magagula told AFP. "Maybe we have to consider banning one big team because whenever that team would be playing at the stadium something strange would happen at the stadium."

Sports Minister Hlobsile Ndlovu has filed a formal criminal complaint over the damage, according to local media. Police say they are investigating.
Posted by: Seafarious || 06/10/2009 00:00 || Comments || Link || E-Mail|| [290 views] Top|| File under:
-Signs, Portents, and the Weather-
Army Corps orders thousands of trees chopped down
That's the Army Corps of Engineers, and the trees are on or too near levies around the U.S. It is argued whether the trees undermine or strengthen earthen levies.
Posted by: Seafarious || 06/10/2009 00:00 || Comments || Link || E-Mail|| [300 views] Top|| File under:
Africa North
EU willing to resume Mauritania aid
[Maghrebia] The European Commission said in a statement Monday (June 8th) that the accord signed by Mauritania's political rivals meets its demand that the country return to constitutional order. The statement said the EU is ready to consider gradually resuming co-operation with Mauritania under the European Development Fund.

Meanwhile, Mauritania opposition party RFD confirmed the presidential candidature of Ahmed Ould Daddah in the July 18th elections, ANI reported.
Posted by: Fred || 06/10/2009 00:00 || Comments || Link || E-Mail|| [279 views] Top|| File under:
Africa Subsaharan
GabonŽs Senate leader set to assume interim power until Bongo Jr. is elected
[Mail and Globe] Gabon's government will ask the country's top court to confirm Senate President Rose Francine Rogombe as interim leader after the death of veteran ruler Omar Bongo, a senior government source said on Tuesday.

The cabinet met to discuss how to fill the power vacuum in the central African oil producing nation following the death on Monday of Bongo, Africa's longest-serving leader, in a Spanish clinic after more than four decades in office.

"The ministers voted unanimously to turn to the constitutional court, which should confirm the absence of a head of state and hand duties to the Senate president," the government source told reporters after the meeting, asking not to be named.

Bongo had dominated the political scene in Gabon since taking power in 1967, raising concern about how the transition will be handled.

Soldiers protected key administrative buildings in the capital Libreville, including the prime minister's office and state television headquarters, but their presence was discreet and the city was calm, with many residents staying at home.

"It's a period of mourning people are observing. Maybe there will be more tension when they organise new elections, but right now there's no need to panic," said one Libreville resident who gave his name as Tatus.

The government has said it will respect the terms of the constitution, under which Rogombe, a Bongo ally in the ruling PDG party, is supposed to organise elections within 45 days of the constitutional court confirming that the position of head of state is vacant.

But analysts say factions within PDG will be jostling to work out who succeeds Bongo, with his son, Defence Minister Ali Ben Bongo, seen as a leading candidate.

Ben Bongo, whose control of the security forces is seen as strengthening his chances of pushing through his succession, called for calm late on Monday in a message broadcast on national television on behalf of the ruling family.
Posted by: Seafarious || 06/10/2009 00:00 || Comments || Link || E-Mail|| [286 views] Top|| File under:
Bangladesh
Peacekeepers not equipped properly
[Bangla Daily Star] The Bangladeshi troops engaged in the United Nations (UN) peacekeeping missions face a dearth of equipment, though their work abroad earn them around Tk 1,200 crore a year. The crisis is acute in 19 contingents across Liberia, Sudan, Ivory Coast and Congo. At present, Bangladesh has 8,083 soldiers stationed in 11 missions in 10 countries, says a report of the army.


They could get equipment from the Uruguayans, I hear they don't use theirs ...

Titled 'Problems confronting the army and their solutions', the report was submitted to the parliamentary standing committee on the defence ministry last month.

It says the troops under the UN flag do not have enough armoured personnel carriers (APC), water treatment plants, bulldozers, generators, rollers and freezers--all necessary to carry out their duties properly.

For instance, it mentions, the army needs at least four water treatment plants for the UN mission in Liberia, but all four plants there remain out of use. The field regiment artillery deployed in Sudan needs 17 APCs, but they have to make do with 12, as five APCs are out of order.

Arms, heavy vehicles and other military equipment are needed to be purchased so the Bangladesh troops in UN missions are considered well-equipped and dynamic.

In fiscal years 2004-08, on average around six percent of the funds allocated for the army was spent on defence purchase. During the same period, the purchase for UN peacekeeping missions took up an average of 8.46 percent of the funds, says the report.

Apart from the inadequacy of equipment, it cites the army's limitations in sending troops within a short period of time. "If a Quick Reaction Force (QRF) is formed, it can be sent to UN peacekeeping missions at short notice, as well. And that will elevate the force's image abroad."
Posted by: Fred || 06/10/2009 00:00 || Comments || Link || E-Mail|| [319 views] Top|| File under:
UP chairman fires on crowd
[Bangla Daily Star] A union parishad (UP) chairman yesterday sprayed bullets on a crowd at Ashrafabad in Kamrangirchar on the outskirts of the capital, leaving one youth dead on the spot and another bullet-injured.

In reprisal, agitated people attacked the residence of Haji Monir Hossain, chairman of Sultanganj Union Parishad, and set fire to his car.

The demonstrators also torched an umbrella factory owned by a brother of the UP chairman at Nurbag. Monir is also the president of Kamrangirchar Thana BNP and a sidekick of detained former BNP lawmaker Nasiruddin Ahmed Pintu.

The deceased was identified as Mohammad Hasan, 18, son of Siddique of Nesarabad in Pirojpur and an employee of Talukdar timber shop at Lohar Bridge in the area.

Witnesses said a group of local people chased Monir and encircled him at Lohar Bridge in the area around 1:45pm when he was passing through the locality by his private car.

"Monir was then locked in an heated altercation with the locals and at one stage he pulled his firearm and sprayed five to six rounds of bullet on the crowd," said an employee of a local shop who witnessed the incident.

After spraying bullets, Monir fled the scene by his private car. Hasan died on the spot while another youth Sumon sustained bullet injury in his neck. Two others were also injured after being hit by his speeding car.

Sumon, 32, a pedestrian, was admitted to Dhaka Medical College Hospital (DMCH).

Officer-in-Charge (OC) of Kamrangirchar Police Station Mohammad Nazrul Islam said UP Chairman Monir was locked in a quarrel with locals when they intercepted his car and the chairman fled the spot at one stage firing bullets.

On Monday during a meeting of Ashrafabad High School committee, some Awami League (AL) men blamed him for misappropriating money of the school fund, the OC added.

Seeking anonymity a local rickshaw puller who witnessed the incident told The Daily Star that around seven to eight people chased a car near Lohar Bridge at about 1:45pm. He heard gunshots shortly after the chase.

Organising secretary of Kamrangirchar Thana Committee Swechchasebok League Afzal Mia said UP Chairman Monir sprayed bullets on people and left the scene by his car while he along with 10 others were sitting at a timber shop in the area.

Mrs Roma, wife of Monir, quoting Monir said armed AL men fired at his car and he fired back to escape the scene.

She added that her husband went into hiding after leaving his car to avert further attack by AL men.
Posted by: Fred || 06/10/2009 00:00 || Comments || Link || E-Mail|| [285 views] Top|| File under:
Brig Gen Bari AWOL
[Bangla Daily Star] Brig Gen Chowdhury Fazlul Bari, who was posted to the Bangladesh mission in Washington during the caretaker rule, is being considered as an absconder by the military authorities, army sources say. "In the army we've declared Bari as an officer absent without leave, which is commonly known as absconding," says an army source.

Bari denied any move seeking political asylum in the US when The Daily Star contacted him over phone following such information surfaced in the local media yesterday. He however confirmed that he is not coming back to the country soon.

The government in April asked Bari to hand over his charge as the military adviser in Bangladesh Embassy in Washington and return home. Bari handed over his charges in the embassy but did not return home.

He told The Daily Star last evening that he wanted extension of his service in the US, but the government did not extend it. He then applied for leave.

"I would return to Bangladesh on completion of my children's studies," said Bari, who also served for the Rapid Action Battalion since its inception in 2004.

He was posted to the Directorate General of Forces Intelligence (DGFI) as a director from the post of additional DG of Rab. During the caretaker rule Bari was the second-in-command of DGFI and played a key role in arresting high-profile corruption suspects, mostly politicians and businesspersons.

Some of the newly elected lawmakers in and outside parliament strongly criticised the role of DGFI as they "witnessed" during their confinement as corruption suspects in caretaker rule.

Brig Gen Bari who served as the second man of DGFI since BNP-Jamaat-led alliance rule was posted to the Bangladesh embassy in Washington at the end of caretaker rule. He told The Daily Star, "I wanted extension of my job in the Embassy but government did not give it. I handed over my charges and applied for leave."

He however did not say anything whether his leave has been granted or is still pending. He rather suggested that this correspondent contact the army headquarters about his leave.

Army sources say Bari was asked to immediately return home where his leave would be settled. But as he did not return home, the army considers him as an absconding (AWL) officer. The sources add he has been absconding for the last three weeks and if he continues doing so for 60 days the army authorities would declare him as a "deserter".

Bari will have to face trial either as an absconder or a deserter whenever he returns to the country. But in case of absconding, the punishment will be comparatively lesser, the sources say. The sources add Bari is still in the army but after 60 days of his AWL he will be no more in the service.

"I did not apply for any political asylum as it needs huge money and it is also difficult," Bari said in reply to a question.

Bari's brother and top BNP leader in Habiganj Ashraful Bari Noman told the Daily Star he has no knowledge about seeking political asylum. Noman said last evening, "I know that he [Bari] applied to the government for extending his posting in the US after receiving recalling notice from Dhaka.

"He left Dhaka for Washington just four months ago from the recalling order. That is why he submitted a prayer for extending his posting till July as his children will complete their academic session by then," Noman said. He went on to say that he doesn't know any further development after Bari's prayer.
Posted by: Fred || 06/10/2009 00:00 || Comments || Link || E-Mail|| [298 views] Top|| File under:
Nizami found guilty of Tk 35cr misuse
[Bangla Daily Star] A government probe team detected that former agriculture minister Matiur Rahman Nizami was behind misuse, waste and misappropriation of at least Tk 35 crore of Barind Multipurpose Development Authority (BMDA) between 2001 and 2006.
Posted by: Fred || 06/10/2009 00:00 || Comments || Link || E-Mail|| [290 views] Top|| File under:
Caucasus/Russia/Central Asia
Russia plans to build aircraft carriers
A Russian news agency reported Tuesday that the country plans to build five or six aircraft carriers as part of efforts to rebuild its once-formidable navy.

The Interfax news agency quoted an unidentified Russian navy official as saying construction of the ships should start in 2012-2013. The official was quoted as saying that plans to build the carriers are a top priority for the military, and they will not be derailed by the financial crisis.

The statement appears to contradict comments by Deputy Prime Minister Sergei Ivanov earlier this year that the navy should focus on smaller ships, no bigger than frigates or corvettes. Ivanov's statement indicated that the Kremlin was revising its lavish expansion plans under the impact of the financial crisis, which drained government coffers.

A military official, who spoke to The Associated Press on condition of anonymity, said that the navy remains committed to building aircraft carriers, but added that terms of their construction will depend on availability of funds. The official, who was not authorized to speak to the media on the record, said that it was too early to say yet when the construction of carriers could begin.

Russia now only has one Soviet-built carrier, the Admiral Kuznetsov, which is much smaller than U.S. carriers and has been plagued by mechanical problems and accidents.

The navy had to scrap numerous relatively new warships for lack of funds and could not properly maintain many others in the 1990s, leaving only a handful of big surface ships in seaworthy condition.
Posted by: Anonymoose || 06/10/2009 00:00 || Comments || Link || E-Mail|| [455 views] Top|| File under:
China-Japan-Koreas
Pine Needles and Pollens Good for Health
KCNA sez, Less filling...tastes great.


Pyongyang, June 9 (KCNA) — The Korean people have widely used pine needles and pollens in making foodstuffs and medicines.


Mmmmmmm...pine needles sprinkled with pollen.


According to the historical book "Tongguksesigi", there is half-moon-shaped rice cake (songphyon in Korean). Its size is varied from palm-size to egg-size. Songphyon, stuffed in it with boiled red bean, walnut and pulverized pine nut, cinnamon and ginger, is made by steaming it on a layer of pine needles in earthenware steamer, washing it with water and dressing it with sesame oil.


Tastes great washed down with a tall glass of mud puddle water.


The pine needle layer makes the cake preserve its original form and emit fragrant pine needle odour.


Mmmmm mmmmmm good!


The liquors made of pine needles or pine pollens are called songhwa-ju, songyop-ju, song-ju and other names from olden times which were used as medicinal liquor to prevent adynamia.


So raise your glasses in a toast to the Dear Leader. If you have the strength.


Pine sprouts have been used as raw material of tea called "samsongsun" and mushrooms growing on pine rootlets in granite-rich areas used for food for its good taste.


...or any taste at all.
Posted by: tu3031 || 06/10/2009 15:32 || Comments || Link || E-Mail|| [288 views] Top|| File under:
Economy
Russia May Swap Some U.S. Treasuries for IMF Debt
Via InstaPundit


Russia may switch some of its reserves from U.S. Treasuries to International Monetary Fund bonds, the central bank said today. The comment drove Treasuries and the dollar lower.

About 30 percent of Russia's international reserves, which stood at $401.1 billion on May 29, are currently held in Treasuries, Ulyukayev said. Kudrin said on May 26 that Russia planned to buy $10 billion of IMF bonds using money from its foreign reserves.

China is expected to buy as much as $50 billion of the bonds, IMF Managing Director Dominique Strauss-Kahn said yesterday.
Posted by: ed || 06/10/2009 14:13 || Comments || Link || E-Mail|| [291 views] Top|| File under:
Crude passes $70, US revises predictions
HOUSTON (AP) -- Crude settled above $70 a barrel on Tuesday for the first time this year. Benchmark crude for July delivery rose $1.92 to close at $70.01 a barrel in trading on the New York Mercantile Exchange, hitting a new annual high of $70.18 during the afternoon.

On Tuesday, the government joined several banks that have revised their price expectations upward for the year. The Energy Department's Energy Information Administration said Tuesday in a monthly report that crude prices will likely average $67 a barrel in the second half of 2009, about $16 higher than the first six months of the year. A month ago, the EIA's price-per-barrel forecast for the second half of 2009 was $55.


Then the bottom dropped out of the dollar ...

The Energy Department also said that after falling by nearly 2 million barrels per day this year, global consumption of oil will begin to rebound in 2010 as the economy recovers.


The economy is going to recover in 2010? Really?

Crude prices are rising because of an influx of money from Wall Street. Investors have used oil and other commodities as a hedge against a weak dollar. The dollar has fallen in large part because of the billions the government has spent on all sorts of stuff they shouldn't be spending on corporate bailouts, and that has attracted enormous sums of money to the oil markets.

The dollar, which fell further Tuesday against the pound and the euro, "seems to be driving the price of oil again," said Phil Flynn, an analyst at Alaron Trading Corp.


No kidding. It's like he's never seen this happen before ...

Just how long a weak dollar can support prices like that, with the economy still in recession, is questionable. Crude in storage remains near record highs and demand in the U.S., the world's largest consumer of oil, is sluggish.


Shows the effect of a weak dollar, doesn't it? Stocks are high, supplies are high, demand is sluggish and still oil prices go up.

But there are signs the global economy is improving.


Not for long if the dollar continues to tank ...

Wednesday's release of petroleum inventory data from the Energy Information Administration could provide additional insight about crude demand. Analysts expect a rise of 800,000 barrels.

In other Nymex trading, gasoline for July delivery rose 3.07 cents to settle at $1.9667 a gallon and heating oil rose 3.99 cents to settle at $1.8076. Natural gas for July delivery settled flat at $3.731 per 1,000 cubic feet. In London, Brent prices gained $1.74 to settle at $69.62 a barrel on the ICE Futures exchange.
Posted by: Steve White || 06/10/2009 00:00 || Comments || Link || E-Mail|| [296 views] Top|| File under:
Europe
Air France pilots told not to fly Airbus jets after Brazil crash
Air France scrambled to replace pressure sensors on its A330 Airbuses yesterday after a pilots' union urged crew to boycott the long-range jets because faulty airspeed readings are suspected over last week's crash off Brazil.

"To prevent a repeat of this disaster we call on flight deck and cabin crew to refuse flights aboard the A330 and A340 series which have not been modified," said Alter, a union to which 10 per cent of the airline's crew belong.

As salvage teams in the Atlantic recovered more of the 228 bodies from Flight 447, Air France and European aviation authorities sought to calm a scare over unreliable pitot tubes — the pressure probes that assist in measuring airspeed. Several airlines flying similar aircraft rushed to reassure passengers that they used a different sensor.

The first data from the doomed airliner reported a pitot failure and Air France has acknowledged that its jets had suffered several similar incidents. The Airbus went out of control as the electronic flight system failed after receiving conflicting airspeed readings via its three pitot tubes. Pitot tubes have long been prone to blocking by ice, rain and insects. A failure in airspeed indication is a big handicap for a pilot but the aircraft can still be flown by hand with power settings and attitude, the orientation of the aircraft in relation to its flight direction.

Air France said that it was upgrading the probes, made by the French company Thales, on each of its 35 long-haul Airbuses but had not done so on the one that crashed on June 1.

Last night the SNPL, the main pilots' union, said that two out of three pitot tubes had now been replaced on all A330s.

Seeking to calm fears, the European Aviation Safety Agency insisted that all A330s were airworthy and capable of flying "in complete safety." Airline executives and aviation experts warned against drawing hasty conclusions since the only evidence came from a sequence of 24 messages from the aircraft's final four minutes.

Unease over the A330 was strengthened by charges from the Alter pilots' union that Air France had covered up problems with the airspeed instruments. It emerged this week that the airline advised pilots on November 6 last year that there had been "a significant number of incidents" in which false speed readings had upset the automated flight system — in the manner that appears to have happened on Flight 447.

These incidents, from which the crew were able to recover, occurred at cruising altitude, said the two-page circular. As a result of the false readings — apparently caused by ice clogging up the pitot tubes — the automatic pilot disconnected. The data from the doomed Airbus last week reported the same sequence, but the pilots were unable to regain control. A parallel is being drawn with an incident last October in which a Qantas A330 dived inexplicably under the command of its flight system, seriously injuring several passengers. James Healy Pratt, a lawyer with Stewart Law, a London firm handling the Qantas incident, said that the sequence of events was the same, with fluctuating airspeed indications apparently causing the auto-pilot to disconnect.

Nearly 1,000 aircraft from the A330/340 series of long-haul airliners are in service. None had killed a passenger before. However, pilots and experts focused on what some see as a fatal chain of events that highlights flaws in the highly automated flight system on Airbus airliners. In modern aircraft, particularly the ultra-automated Airbus family, pilots have less direct control. With defective computers in the heart of a tropical storm, the crew of the stricken Air France jet may have lacked the information to keep it flying.

The recovery of the aircraft's rudder has strengthened suspicions among some experts that the plane went out of control and broke up as a result of flying either too slowly or too quickly in severe turbulence.
Posted by: Steve White || 06/10/2009 00:00 || Comments || Link || E-Mail|| [289 views] Top|| File under:
Home Front: Politix
More Nutballery From Rev. Wright
HAMPTON -- - The Rev. Jeremiah Wright says he does not feel any regrets over his severed relationship with President Barack Obama, a former member of the Chicago church in which Wright was the longtime Hatemonger pastor. Wright also said that he had not spoken to his former church member since Obama became president, implying that the White House won't allow Obama to talk to him. He did not indicate whether he had tried to reach Obama.


"They redirect me to someplace called Roadside America."


"Regret for what... that the media went back five, seven, 10 years and spent $4,000 buying 20 years worth of sermons to hear what I've been preaching for 20 years?


Well, remeber Rev, Media people don't attend Church much.


"Regret for preaching like I've been preaching for 50 years? Absolutely none," Wright said.
Wright said that when he went to the polls, he did not hold any grudge against Obama.


"I got mine and he got his."


"Of course I voted for him; he's my son. I'm proud of him," Wright said. "I've got five biological kids. They all make mistakes and bad choices. I haven't stopped loving any of them.

Asked if he had spoken to the President, Wright said: "Them Jews aren't going to let him talk to me. I told my baby daughter, that he'll talk to me in five years when he's a lame duck, or in eight years when he's out of office. ...

"They will not let him to talk to somebody who calls a spade what it is...


"Ya mean a Spade?"


I said from the beginning: He's a politician; I'm a pastor. He's got to do what politicians do."


Lie, get "campaign donations", and reward your Buddies.




"So he's not his own Man. He's being controlled, ya see. It's the Juice."


Wright also said Obama should have sent a U.S. delegation to the World Conference on Racism held recently in Geneva, Switzerland, but that the president did not do so for fear of offending Jews and Israel.

"Ethic cleansing is going on in Gaza. Ethnic cleansing of the Zionist is a sin and a crime against humanity, and they don't want Barack talking like that because that's anti-Israel," Wright said.


Jeebus, what a worthless piece of garbage.
Posted by: Deacon Blues || 06/10/2009 12:10 || Comments || Link || E-Mail|| [368 views] Top|| File under:
Science & Technology
Air Force to buy 15-ton bombs from Boeing
The Air Armament Center at Eglin Air Force Base, Fla., announced Monday the service will buy 20 massive bombs designed to destroy hard targets or targets deep underground.

At 30,000 pounds, the Massive Ordnance Penetrator, developed by the Air Force and Boeing, promises to be the largest guided bomb flown on any bomber.

Five bombs will be used for tests. The price is still being negotiated and a contract with Boeing should be signed by the end of this year. Development plans call for flight tests to begin by June 2011.

Only the B-2 Spirit bomber will be able to carry the 30,000 weapon, which will use Global Positioning System signals or inertial guidance to find their target.


There has been little or no mention of the Deep Digger bomb since it was announced 4 years ago. I wonder if it was so good, that they decided to keep it under wraps?
Posted by: Anonymoose || 06/10/2009 00:00 || Comments || Link || E-Mail|| [298 views] Top|| File under:
Southeast Asia
A ŽcriminalŽ mix of ideologies
[Straits Times] THE Khmer Rouge's former jailer said on Tuesday the regime practised a 'criminal' mix of the theories of Marx, Lenin and China's 'Gang of Four' as it killed thousands of people in the 1970s.


This was the camel American liberalism swallowed after straining at the gnat of My Lai.


Kaing Guek Eav, better known by his nom de guerre Duch, is on trial for overseeing the torture and extermination of 15,000 people who passed through the hardline communist movement's notorious Tuol Sleng prison.

Duch told the UN-backed war crimes court that Khmer Rouge leader Pol Pot, who died in 1998, applied a mix of communist ideas to orchestrate extreme social reforms. But he said the regime had 'more seriously cruel policies than those of (the) Gang of Four of China' since it enslaved the population on collective farms and began to carry out mass killings immediately after seizing power.

'The policy of (the Khmer Rouge) was criminal,' Duch said. 'The killing was widespread.' He added that only the 'collective peasant class and collective worker class' remained throughout the country after the educated and elites were murdered.

The former maths teacher, 66, wearing a white long-sleeved shirt, told the court that the Khmer Rouge's policy was to root out all enemies who did not share its ideology.

Duch apologised at his trial late March, saying he accepted blame for the extermination of thousands of people at the prison, which served as the centre of the 1975-1979 regime's security apparatus.

On Monday Duch told the trial that his staff had murdered babies by smashing them against trees at a 'killing field'. But he has denied prosecutors' claims that he played a central role in the Khmer Rouge's iron-fisted rule, and maintains he only tortured two people himself and never personally executed anyone.

Duch faces life in jail if convicted by the court. Many believe the tribunal is the last chance to find justice for victims of the regime, which killed up to two million people.
Posted by: Fred || 06/10/2009 00:00 || Comments || Link || E-Mail|| [290 views] Top|| File under:
Syria-Lebanon-Iran
Iran election looms as battle for votes continues
[Al Arabiya Latest] Iran will choose a new president on Friday in what is emerging as a two-horse race between moderate ex-premier Mir Hossein Mousavi and incumbent Mahmoud Ahmadinejad, whose turbulent four years in office have been marked by a nuclear standoff with the West and deep economic crisis.

The country is gearing up for a tense battle in Friday's election after a campaign of mudslinging and unusually feisty televised debates between the four candidates.

Running alongside Ahmadinejad and Mousavi are reformist ex-parliament speaker Mehdi Karroubi, the only cleric among the candidates, and the conservative former head of the elite Revolutionary Guards Corps, Mohsen Rezai.

Two-horse race


" The core of Iran's foreign policy after the election will revolve around how to respond to Obama's moves and managing the nuclear talks with global powers "

Political analyst Mashaallah Shamsolvaezin

But the race has become a straight fight between Ahmadinejad -- the hardline outspoken son of a blacksmith, and Mousavi -- the last man to hold the post of premier who steered the economy during Iran's war with Iraq in the 1980s.

The next Iranian president will take power at a defining moment for the Islamic republic's foreign policy with diplomatic overtures from American President Barack Obama offering a chance to turn the page.

For years Iran has derided the United States as the "Great Satan," while Obama's predecessor George W. Bush labeled Tehran part of an "axis of evil" and refused to rule out military action over Iran's nuclear program.

But now Tehran has an opportunity to mend three decades of broken relations with Washington and pursue a negotiated solution to the nuclear standoff with the West which has seen the U.N. Security Council impose three sets of sanctions.

The next president will not take the big decisions -- the Iranian political system gives the final say on strategic issues to supreme leader Ayatollah Ali Khamenei. But whoever wins this month's election will play the key role in implementing the policy and handling what may be a turning point in Iran's relations with the outside world.

"The core of Iran's foreign policy after the election will revolve around how to respond to Obama's moves and managing the nuclear talks with global powers," political analyst Mashaallah Shamsolvaezin told AFP.

"Until now, it was easy for Iran to blast the United States, especially after what Bush did," Shamsolvaezin said.
Posted by: Fred || 06/10/2009 00:00 || Comments || Link || E-Mail|| [287 views] Top|| File under: Govt of Iran
IranŽs ex-premier calls for ŽŽcleanŽŽ elections
[Al Arabiya Latest] Former Iranian president Ayatollah Hashemi Rafsanjani called for a "clean and glorious" election after incumbent President Mahmoud Ahmadinejad verbally attacked him during an electoral debate, Iranian news agencies reported on Tuesday.

"In the time left, it seems necessary that the nation's and your demand to hold clean and glorious elections with high turnout be met," Rafsanjani said in an open letter to Supreme Leader Ayatollah Ali Khamenei three days before the upcoming elections. "This can save the country from dangers and create national trust and unity," he added.

Rafsanjani's letter came after Ahmadinejad accused the former president and his family of corruption and embezzlement during last week's live televised debate against moderate challenger Mir Hossein Mousavi.

Ahmadinejad went on to charge that some of Mousavi's supporters, especially sons of Rafsanjani, had received financial privileges in the past.

"I am expecting you to resolve this position in order to extinguish the fire, whose smoke can be seen in the atmosphere, and to foil dangerous plots," Rafsanjani said in the letter to Khamenei.
Posted by: Fred || 06/10/2009 00:00 || Comments || Link || E-Mail|| [449 views] Top|| File under: Govt of Iran
Who's in the News
64
[untagged]
4
TTP
4
Govt of Pakistan
3
al-Qaeda in Pakistan
2
Palestinian Authority
2
al-Qaeda
2
Govt of Iran
2
al-Qaeda in North Africa
1
IRGC
1
Pirates
1
Thai Insurgency
1
TNSM
1
al-Qaeda in Europe
1
Govt of Sudan
1
Hamas
1
Hezbollah
1
Iraqi Insurgency
Bookmark
E-Mail Me
The Classics
The O Club
Rantburg Store
The Bloids
The Never-ending Story
Thugburg
Gulf War I
The Way We Were
Bio
Merry-Go-Blog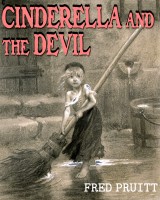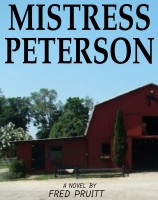 On Sale now!


A multi-volume chronology and reference guide set detailing three years of the Mexican Drug War between 2010 and 2012.

Rantburg.com and borderlandbeat.com correspondent and author Chris Covert presents his first non-fiction work detailing the drug and gang related violence in Mexico.

Chris gives us Mexican press dispatches of drug and gang war violence over three years, presented in a multi volume set intended to chronicle the death, violence and mayhem which has dominated Mexico for six years.
Click here for more information


Meet the Mods
In no particular order...


Steve White
Seafarious
Pappy
lotp
Scooter McGruder
john frum
tu3031
badanov
sherry
ryuge
GolfBravoUSMC
Bright Pebbles
trailing wife
Gloria
Fred
Besoeker
Glenmore
Frank G
3dc
Skidmark
Alaska Paul



Better than the average link...



Rantburg was assembled from recycled algorithms in the United States of America. No trees were destroyed in the production of this weblog. We did hurt some, though. Sorry.
3.237.254.197