Spain Ex-PM sues Moroccan website for libel

Aznar: "Not my bun in her oven!"

[Al Arabiya Latest] Spain's former Prime Minister Jose Maria Aznar has filed a lawsuit against a Moroccan Internet news website that claimed he was the father of French politician Rachida Dati's baby, a spokesman said Monday.

It's not libel if it's true. Has the gentleman run an DNA test? Or at least a blood test -- which has the advantages of being both quicker and faster, and is just as good at proving the negative.

Moroccan newspaper Le Soir reported that Aznar had filed the defamation suit at a Madrid court against the L'Observateur website, which reported in September that he was the father of Dati's baby girl Zohra, born in January.


He filed suit in a Spanish court against a Moroccan news site reporting on the parentage of a French baby? This friendly court thingy is getting silly.

A spokesman for Aznar's Foundation for Social Studies and Analysis (FAES) confirmed a lawsuit had been filed recently but gave no further details. In a statement issued in September he dismissed the report as a "total and complete falsehood" and said he had instructed his lawyers to take immediate legal action against anyone spreading false information about him.

Former French Justice Minister Dati, born to a Moroccan father and an Algerian mother, admitted she has a "complicated" private life. Dati is a single mother and her refusal to name the child's father has triggered a whirl of media speculation about his identity.

In December a Spanish court ordered private Spanish television station Telecinco to pay €240,000 ($335,000) in damages to Aznar and his wife for falsely announcing the couple's separation.
Posted by: Fred || 06/09/2009 00:00 || Comments || Link || E-Mail|| [6482 views] Top|| File under:
-Short Attention Span Theater-
Fla. fisherman hooks live missile in Gulf waters
Florida authorities say a commercial fisherman reeled in a live missile in the Gulf of Mexico and kept it on his boat for 10 days.

The sheriff's office in Pinellas County say the boat's captain, Rodney Soloman, hooked the air-to-air guided missile 50 miles off the Panhandle town of Panama City. The Air Force and Navy use Gulf waters off the Panhandle for weapons training.

Soloman had the missile aboard his boat for 10 days before returning Monday to port in Madeira Beach, near St. Petersburg.

A bomb squad was called in from MacDill Air Force Base and dismantled the missile in an empty parking lot.

The bomb squad said the missile was very corroded from floating in saltwater for a long time. They said it was live and in a very unstable state.

Posted by: Everday a Wildcat(KSU) || 06/09/2009 10:31 || Comments || Link || E-Mail|| [6519 views] Top|| File under:
Africa Subsaharan
President Bongo officially pronounced dead
[Iran Press TV Latest] After conflicting reports about the status of Africa's longest-serving leader, Gabonese President Omar Bongo Ondimba is officially pronounced dead.

Bongo has passed away in a Spanish clinic where he was being treated for intestinal cancer.

Gabonese Prime Minister Jean Eyeghe Ndong, who had earlier denied reports of Bongo's death, confirmed that the late leader has passed away at the Quiron hospital in Barcelona.

Earlier on Monday the prime minister had said that the 73-year-old Bongo was alive and undergoing a "comprehensive health check". The claim was also confirmed by Spain's Foreign Ministry.

Vice President Didjob Divungi Di Ndinge is expected to function as acting president, since he oversaw the country during the period that Bongo was receiving treatment in Spain.

Bongo came to power in 1967, imposing a one party rule until 1991.
Posted by: || 06/09/2009 00:00 || Comments || Link || E-Mail|| [6470 views] Top|| File under:
Arabia
Saudi police want cameras to catch immorality
Saudi Arabia's religious police caused a stir this week after they told a parliament session they planned to install cameras in shopping malls to monitor and catch people committing what they labeled as "indecent behavior."

Members of Saudi's Shura Council, or Consultative Assembly, urged the Committee for the Propagation of Virtue and the Prevention of Vice, or religious police, to reconsider its decision, which they slammed as an invasion of privacy.

"Installing these cameras is an invasion of privacy and is most likely to cause many problems," said Member of Parliament Abdul-Rahman al-Anad.

"What if I meet my sister in the mall and I want to greet her? Isn't this an invasion of privacy?" MP Zain al-Abdeen Barry said.

Barry said he was concerned watching activities on cameras left things up to anyones interpretation and said officers would most likely come up with conclusions based on their own personal perspective.
Posted by: Fred || 06/09/2009 00:00 || Comments || Link || E-Mail|| [6483 views] Top|| File under:
Bangladesh
MPs of BNP, Jamaat got 104 plots out of 115
[Bangla Daily Star] As many as 115 lawmakers during the BNP-led four-party rule were allotted plots in the city's Banani, Uttara and Purbachal areas, according to a list placed in parliament yesterday.

Of the recipients, 95 belonged to BNP, nine to its alliance partner Jamaat-e-Islami, five to Jatiya Party and six to the then main opposition Awami League (AL).

State Minister for Housing and Public Works Abdul Mannan Khan disclosed the list in response to a query from AL lawmaker Muhibur Rahman Manik.

The list includes a number of former ministers from BNP.

Khulna City Corporation's former mayor Sheikh Tayebur Rahman, ex-state ministers Mir Mohammad Nasir Uddin and Barkatullah Bulu, and the then prime minister's adviser Prof Jahanara Begum got plots in the MP category, though they were not members of the eighth parliament.

With theirs, the total count of plots in this category stands at 119.

Ruling AL lawmakers yesterday alleged that a good number of the allottees had concealed that they already had land in Dhaka city.

On their request that the MPs owning no land in the capital be allotted plots, the state minister said those who have applied for plots in Purbachal and Uttara would be given land.

Replying to a query from Jatiya Samajtantrik Dal lawmaker Mainuddin Khan Badal, Mannan Khan said actions will be taken against illegal allotment, and an investigation is already underway.

Of the five-katha and 10-katha plots given to the then lawmakers, 43 are in Banani, 19 in Purbachal and 57 are in Uttara.
Posted by: Fred || 06/09/2009 00:00 || Comments || Link || E-Mail|| [6483 views] Top|| File under:
Caribbean-Latin America
'Ocean of Debris' Found at Air France 447 Crash Site
An "ocean of debris" now surrounds divers recovering wreckage and bodies from Air France flight 447 in the Atlantic Ocean, and searchers today recovered the stabilizer from the plane's tail, according to the Brazilian Navy. It's still unclear if the jet broke up in the air, or on impact. Former crash investigator Gregory Feith says they may be able to tell from the tail.

"If it's on the backside or the furthest up the debris chain, then there's a high probability that could have been one of the first components that came off the airplane," said Feith.

Investigators are looking into whether faulty speed sensors played a role. Airbus had recommended changing the sensors because of reliability issues, and Air France had noticed sensors icing up on some flights. Faulty speed readings can cause the jet to fly dangerously slow or fast. Much of the focus remains on those speed sensors because Air France said it was in the process of replacing them after seeing them freeze up and malfunction on other flights. The sensors had not yet been changed on flight 447.
Continued on Page 49
Posted by: Steve White || 06/09/2009 00:00 || Comments || Link || E-Mail|| [6486 views] Top|| File under:
Economy
Top Chinese banker Guo Shuqing calls for wider use of yuan
Via InstaPundit


The head of China's second-largest bank has said the United States government should start issuing bonds in yuan, rather than dollars, in the latest indication of the increasing importance of the Chinese currency.


Or we can sell the Chinese everything, including the kitchen sink and then like the Chinese did in 1949, seize all assets of the imperialist running dogs and repudiate all incurred debt.
Posted by: ed || 06/09/2009 10:18 || Comments || Link || E-Mail|| [6523 views] Top|| File under:
Israel-Palestine-Jordan
More details about Israel's robot snake
A robot snake, capable of recording video and sound on the battlefield, is the latest addition to the IDF's technological achievements.

According to a Channel 2 report - click here to watch video - the spying robot, about two meters long and covered in army camouflage, mimics the movements and appearance of a real snake, slithering around through caves, tunnels, cracks and buildings, sending images and sound back to a soldier controlling the device through a laptop. The snake has a single camera on front end.

Able to bend its joints so well that it can slither through very tight spaces, the new robotic device will be utilized to find people buried under rubble of collapsed buildings. Furthermore, the snake is able to arch its body straight, allowing it to see over obstacles.

Researchers studied the movements of live snakes in order to create the most natural and realistic prototype.

A price has yet to be set for the robotic snake, which is still in being developed; however, according to reports, the IDF plans on providing their combat units with the recording devices.

Aside from recording multimedia, the robot snake can be used to carry bombs intended to wreak havoc on enemy soldiers or buildings.

The Ministry of Defense, with experts from Technion, most likely based their intelligence-gathering robot on a previous project of Ben Gurion University, which in the recent past has created a whole slew of robotic animals with special abilities.

The report also mentioned other robot animals, including, a cat that can climb walls by using its claws, and a 'dog-droid' that responds to human movement.

The idea of serpent like robots is nothing new in the world of technology. Shigeo Hirose, a professor in the Department of Mechanical and Aerospace Engineering at the Tokyo Institute of Technology, has been working on 'serpent robots' since the 1970s.

Hirose's ACM-R5 robot, which had the ability to glide through water, unlike the IDF model, debuted at the 2005 World Exposition in Aichi, Japan.
Posted by: Delphi || 06/09/2009 15:03 || Comments || Link || E-Mail|| [6519 views] Top|| File under:
Olde Tyme Religion
Indonesian clerics ask Saudi to drop hajj vaccine
[Al Arabiya Latest] Indonesia's top Muslim body called on Saudi Arabia Monday to drop a mandatory meningitis vaccination for Hajj pilgrims on the basis that the injection contains an enzyme from pigs, an animal considered impure in Islam.

"We sent a letter to the Saudi government over the required meningitis vaccination for the pilgrims following our findings that it contains a pig substance," said the head of the Indonesian Council of Ulema Ma'ruf Amin.

Amin said the vaccine manufacturer GlaxoSmithKline had confirmed that a pig enzyme was used in the early stages of production of the vaccine, but was not in the final product. "The manufacturing company said that using a porcine enzyme in the initial process of its production is unavoidable," he said.

"As the hajj pilgrimage is a religious obligation, we have asked the Saudi authorities not to insist on the meningitis vaccination requirement," Amin said, adding that if necessary, an alternative should be found.
Posted by: Fred || 06/09/2009 00:00 || Comments || Link || E-Mail|| [6477 views] Top|| File under:
Southeast Asia
2,000 flee Myanmar fighting
[Straits Times] MORE than 2,000 Myanmar villagers have fled across the border into Thailand amid fierce clashes between ethnic Karen rebels and government soldiers, the Thai military and rights groups said on Monday. The ruling junta has been battling Karen National Union (KNU) rebels in the eastern regions for decades but the exodus into neighbouring Thailand is one of the biggest for years.

'Fighting erupted during the weekend and caused around 2,000 people to cross into the kingdom,' deputy Thai army spokesman Colonel Sirichan Ngathong told AFP. She added that another 400 Karen had entered Thailand's western province of Tak from Myanmar since the start of June.

The Thailand-based Free Burma Rangers aid group said that villagers began fleeing after Myanmar forces shelled a camp where KNU guerrillas are based on Saturday. It put the number of people who had fled Ler Per Her camp in Myanmar - formally called Burma - to escape the violence at 3,295, mostly women and children.

Hundreds of soldiers had surrounded the camp, it added in a statement. 'Those in the camp had already fled attacks from the Burma Army in eastern Karen state numerous times and had established homes there, which now have to be abandoned,' it said.

The group said that those who had fled across the border were in 'urgent need of shelter, medical assistance, food and clothing'.

The Thai army's Ms Sirichan said that the clashes themselves had not spilled over the border. 'So far the fighting had not affected Thailand. If there is fighting near the border then troops will be moved closer on alert,' she said.

Tens of thousands of refugees live along Thailand's border with Myanmar, most of who have fled army crackdowns. Rights groups including Amnesty International have accused Myanmar's military regime of committing crimes against humanity by targeting civilians during its offensive against ethnic rebels.
Posted by: Fred || 06/09/2009 00:00 || Comments || Link || E-Mail|| [6482 views] Top|| File under:
Staff ŽsmashedŽ babies
[Straits Times] THE former jail chief of the Khmer Rouge regime told Cambodia's UN-backed war crimes trial Monday that his staff had murdered babies by smashing them against trees at a 'killing field'.

Kaing Guek Eav, better known by his nom de guerre Duch, is on trial for overseeing the torture and extermination of 15,000 people who passed through the hardline communist movement's notorious Tuol Sleng prison.

'The horrendous images of those (babies) smashed against trees, yes, that was done by my subordinates,' Duch said, referring to paintings depicting the atrocities committed by members of the 1975 to 1979 Khmer Rouge regime. 'I myself do not blame my subordinates, because they worked under me. I am criminally responsible,' the 66-year-old added.

The former maths teacher, wearing a grey short-sleeved shirt, was responding to prosecution questions about the regime's policies at Tuol Sleng, where prisoners were often accompanied by their children.

Duch apologised at his trial late March, saying he accepted blame for the extermination of thousands of people at the prison, which served as the centre of the 1975-1979 regime's security apparatus. But he has denied prosecutors' claims that he played a central role in the Khmer Rouge's iron-fisted rule, and maintains he only tortured two people himself and never personally executed anyone.

Duch faces life in jail if convicted by the court, which does not have the power to impose the death penalty.

Khmer Rouge leader Pol Pot died in 1998 and many believe the UN-sponsored tribunal is the last chance to find justice for victims of the regime, which killed up to two million people.
Posted by: Fred || 06/09/2009 00:00 || Comments || Link || E-Mail|| [6484 views] Top|| File under:
Syria-Lebanon-Iran
Mousavi mocks Ahmadinejad's ''halo''
[Beirut Daily Star: Region] A 2005 claim by Mahmoud Ahmadinejad that a "light" surrounded him during a UN address was mocked Monday by his main pro-reform opponents in the latest barrage against the Iranian president's competence and another sign of the bitter tone dominating the poll campaign in its final days.

Ahmadinejad and his main challenger, Mir Hossein Mousavi, have traded recriminations and engaged in mudslinging that has broken political taboos in Iran, reflecting the huge stakes in Friday's vote.

Reformists - sensing that Ahmadinejad's once-formidable lead has evaporated - have increased their attacks seeking to portray him as erratic and eccentric. Ahmadinejad has struck back with accusations that Mousavi, who served as prime minister in the 1980s, is part of a clique of corrupt leaders who put their own interests ahead of the country.

The current reformist salvo is a video clip sent by e-mail and on CDs of Ahmadinejad telling a top cleric, Ayatollah Abdollah Javadi Amoli, that a "light" enveloped him during his address to the UN General Assembly in 2005 and that the crowd stared without blinking during the entire speech.

"A member of the [Iranian] delegation told me, 'I saw a light that surrounded you,"' Ahmadinejad said. "I sensed it myself too ... I felt the atmosphere changed. All leaders in audience didn't blink for 27, 28 minutes. I'm not exaggerating when I'm saying they didn't blink. Everybody had been astonished ... they had opened their eyes and ears to see what is the message from the Islamic Republic."

The clip was released after Ahmadinejad on Saturday denied making the comment.

Mousavi's daily newspaper, Kalemeh Sabz, or Green Word, said in a front-page report that Amoli's office confirmed the video is authentic. The headline called it Ahmadinejad's "halo." Amoli could not be reached to verify the account in the Mousavi paper.

Mousavi accused Ahmadinejad of being "superstitious" and "brazenly staring at the camera and telling lies to the nation." On Saturday, Ahmadinejad said inflation stood at 15 percent, but Mousavi showed a report released by the Central Bank of Iran indicating it stood at 25 percent. "Why do we lie to people? Why do we give people wrong information? Is this to the country's benefit? Is gaining the presidential chair worth lying to people this blatantly?" Mousavi said on Sunday.

Reformists, who promise to ease social and political restrictions at home and seek better ties with the West, appear to be gaining ground on Ahmadinejad, who has become increasingly unpopular because of Iran's economic woes. Critics also say that he has needlessly enflamed world anger at Iran with his statements calling UN resolutions "worthless papers" and casting doubt on the Holocaust.

There are two other candidates in the race. Former Parliament Speaker Mahdi Karroubi, who is considered a moderate, could siphon some votes from Mousavi. Mohsen Rezaei, a former commander of the powerful Revolutionary Guard, threatens to undercut Ahmadinejad's conservative base.

Ahmadinejad's comments also have become the source of political satire that takes aim at his pious reputation among his supporters. "Have you seen a halo in your addresses?" former vice president, Mohammad Ali Abtahi, asked Karroubi during a documentary shown on state TV last week.

"Only certain people can see that. I don't have this spiritual status," Karroubi replied.

The head of the country's electoral committee said on Monday that Iran expects a record number of voters to cast their ballots in this week's presidential polls. "Definitely, the election ... will witness a record-breaking turnout," Kamran Daneshjoo told reporters.

Daneshjoo said the Interior Ministry, which is in charge of organizing the election, is putting in place a strategy to ensure "maximum participation" from the 46.2 million eligible voters. "Iranian people have shown their support of the revolution in different rallies, but on election day we will see the actual number of people who back their revolution," he said.

He predicted turnout would be high "despite the propaganda of the arrogant nations who are undermining the election."

Polls will open Friday at 8:00 a.m. and close 10 hours later, unless turnout is exceptionally high and provincial governors secure ministry approval for an extension of voting hours.

If a clear winner does not emerge on June 12, the election will go to a second-round runoff on June 19. To win outright in the first round, a candidate must secure 50 percent of the votes cast plus one vote.
Posted by: || 06/09/2009 00:00 || Comments || Link || E-Mail|| [6499 views] Top|| File under: Govt of Iran
Judiciary chief warns against leveling ŽaccusationŽ
[Iran Press TV Latest] Iran's Judiciary chief Ayatollah Mahmoud Hashemi-Shahroudi says presidential candidates should refrain from leveling accusations against their rivals on national television.

"Leveling accusations against natural persons on national television is a crime, which can provoke legal action," said Ayatollah Shahroudi Monday.

His remarks came after certain candidates resorted to leveling accusations against one another ahead of the June 12 polls.

Iran's tenth presidential election sees a fierce competition between the incumbent President Mahmoud Ahmadinejad and a team of heavyweight politicians.

Former prime minister Mir-Hossein Moussavi, two-time former Majlis Speaker Mehdi Karroubi and Secretary of Iran's Expediency Council Mohsen Rezaei are challenging the president.
Posted by: Fred || 06/09/2009 00:00 || Comments || Link || E-Mail|| [6473 views] Top|| File under: Govt of Iran
ŽAnyone but AhmadinejadŽ sentiment gathers steam among Iranian youth
[Beirut Daily Star: Region] The young Iranians cruising noisily around upscale northern Tehran in cars plastered with election posters have only one thing on their minds: denying President Mahmoud Ahmadinejad a second term. Millions of reform-minded Iranians stayed away from the polls in 2005, disillusioned by how hardliners had stymied former President Mohammad Khatami's liberal initiatives.

Ahmadinejad's political fate may well hang on how many of those jaded voters turn out on June 12 - if only to thwart him.

"I will vote, but only because I want to see anyone but Ahmadinejad win. He has ruined the country," said Mina Sedaqati, a 25-year-old sociology student at Tehran University, over coffee and doughnuts with friends in northern Tehran.
Continued on Page 49
Posted by: Fred || 06/09/2009 00:00 || Comments || Link || E-Mail|| [6481 views] Top|| File under: Govt of Iran
Who's in the News
39
[untagged]
6
TTP
4
Hezbollah
3
Govt of Iran
2
Thai Insurgency
2
Govt of Pakistan
2
Hamas
2
al-Qaeda in Britain
2
ISI
1
al-Shabaab
1
Govt of Sudan
1
Iraqi Insurgency
1
al-Qaeda in Pakistan
1
Taliban
1
al-Qaeda in North Africa
Bookmark
E-Mail Me
The Classics
The O Club
Rantburg Store
The Bloids
The Never-ending Story
Thugburg
Gulf War I
The Way We Were
Bio
Merry-Go-Blog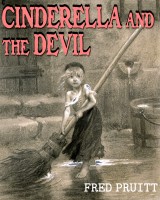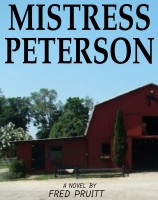 On Sale now!


A multi-volume chronology and reference guide set detailing three years of the Mexican Drug War between 2010 and 2012.

Rantburg.com and borderlandbeat.com correspondent and author Chris Covert presents his first non-fiction work detailing the drug and gang related violence in Mexico.

Chris gives us Mexican press dispatches of drug and gang war violence over three years, presented in a multi volume set intended to chronicle the death, violence and mayhem which has dominated Mexico for six years.
Click here for more information


Meet the Mods
In no particular order...


Steve White
Seafarious
Pappy
lotp
Scooter McGruder
john frum
tu3031
badanov
sherry
ryuge
GolfBravoUSMC
Bright Pebbles
trailing wife
Gloria
Fred
Besoeker
Glenmore
Frank G
3dc
Skidmark
Alaska Paul



Better than the average link...



Rantburg was assembled from recycled algorithms in the United States of America. No trees were destroyed in the production of this weblog. We did hurt some, though. Sorry.
44.197.230.180

Help keep the Burg running! Paypal: