-Lurid Crime Tales-
Women hypnotized, robbed at airport
TANGERANG: Saprah lost Rp 31 million after she was hypnotized by a stranger at the Soekarno-Hatta Airport on Friday, as reported by vivanews.com Saturday.

The 36-year-old woman was waiting to board her plane when someone approached her offering money changing services. As the stranger suddenly tapped her thigh, Saprah gave away her money. The victim only realized she lost her money after the stranger was gone. Saprah then reported the incident to the airport police office.

City police spokesman Adj. Sr. Comr. Chrysnanda said the police was still investigating the case.
Posted by: Classer || 06/08/2009 07:42 || Comments || Link || E-Mail|| [6468 views] Top|| File under:
10 people killed in SUV rollover near Tucson
SONOITA, Ariz. (AP) -- Ten undocumented immigrants "stacked like wood" in the back of a sports utility vehicle crammed with at least 22 people were killed when the driver lost control and rolled over on a remote southern Arizona highway, authorities said Sunday.

The Ford Excursion had no rear seat and most of the men and women were ejected when the SUV crashed just before midnight Saturday near Sonoita, about 40 miles southeast of Tucson. Authorities said all the victims are believed to be undocumented immigrants from El Salvador, Guatemala, Honduras, Equador and perhaps Mexico.

Arizona Department of Public Safety spokeswoman Joy Craig told The Associated Press that the remote area where the crash happened is a route commonly used by those smuggling illegal immigrants into the U.S. "We see the people stacked like wood frequently," she said. "If they had had the right number of people in there and they all had their seat belts on, they would have lived."

A dozen people injured in the crash were treated at area hospitals and authorities were looking for possibly more.

The identity of the driver, passengers and the vehicle's owner are being withheld pending their identification and notification of relatives. Many victims did not have ID, Craig said.

Investigators have not identified the driver, but if he survives, Craig said he would likely be charged. "Basically, this is like a 10-time homicide scene," she said.

Craig could not confirm reports of five victims who fled the crash scene and sought help from a Sonoita gas station.

U.S. Border Patrol has eight men who were treated at local hospitals in custody, Border Patrol spokesman Omar Candelaria said.
Posted by: Steve White || 06/08/2009 00:00 || Comments || Link || E-Mail|| [6500 views] Top|| File under:
-Signs, Portents, and the Weather-
Falling short of Kyoto goals, Boulder raises carbon tax
As long as it's their money....

BOULDER, Colo. -- Correction: A previous version of this story incorrectly reported the amount energy customers would pay under the increased tax. Most residential customers would pay $21 annually, not monthly.
So it's a feel-good, not a do-some-actual-good tax. Figures.
And commercial costs would increase from the current average of $43 a year to $94.


That's $94 too much.


It's time for an in-your-face approach to reducing greenhouse gas emissions, the Boulder City Council decided Thursday night. The council unanimously approved increasing the city's voter-approved carbon tax
The voters approved paying more tax which is why this isn't listed under "Seedy Politicians." Idiots.
from its minimum to its maximum level beginning Aug. 6, providing an additional $810,000 annually toward meeting the city's carbon-cutting goals.

The tax, built into utility bills, is expected to help the city reach 95 percent of the Kyoto Protocol -- which calls for reducing greenhouse gas emissions 7 percent below 1990 levels -- before the tax ends in 2013.

David Driskell, Boulder's deputy director for community planning, said the city must reduce its carbon dioxide emissions by 400,000 metric tons by 2012 to meet its short-term goals. Estimates show the city is on track to fall just short of that, at 396,800 tons.

The council will have to give the tax final approval next month. The city expects to use the new tax money in part to pilot a program being called "two dorks techs and a carbon-spewing truck," which would send out a trained staff of clipboard-toting technicians to go door-to-door offering quick consultations.
Anybody like that coming to my door can "consult" with my two friends - Mr. Smith and Mr. Wesson. And I don't mean the cooking oil.
The meetings could lead to checking insulation in the attic, using a "kill-a-watt" meter to show residents how much electricity their appliances are using, replacing light bulbs and installing programmable thermostats. Technicians, in theory, would also be able to offer no-money-down, on-the-spot financing


Backed by Fannie and Freddie, no doubt....




I want TARP money myself ...

to help homeowners make immediate energy improvements.

Kara Mertz, an environmental affairs manager for the city, said the program is designed to "blanket the community, neighborhood by neighborhood ... to create a community buzz" about going green. She said the "two techs and a truck" initiative would also create up to 1,200 jobs.
Explain exactly how 2 magically becomes 1,200.
According to city estimates, the tax at its maximum rate would cost most residential energy customers $21 a year beginning next year -- up from the current rate of about $11. Commercial costs would increase from the current average of $43 a year to $94.

Nearly two dozen Boulder residents spoke at the Thursday meeting, most making impassioned pleas for city leaders to make the move to a higher tax rate.

"I care about how we use our energy here," said Judy Feland, who lives near the Valmont coal-fire power station. "I think we can do what we want to, which is decarbonize our energy."
I've got the popcorn concession to that event....
Stephen Keenan said he's all for higher taxes since he's a farkin' loon and obviously has more money than brains, so long as they have a meaningful impact on the environment and climate change. "I think that the more carbon tax we have, the better," Keenan said, so the jobs can move elsewhere. "This city has the opportunity to lead the nation" in unemployment carbon reduction.

Councilwoman Angelique Espinoza noted, however, that whatever Boulder does to reduce its carbon emissions likely wouldn't make a real difference


Yep - it's a Liberal Left program all right....


unless the movement spreads to other communities.


It will - to other Liberal Left Loony ones. Y'all can compete amongst yourselves for the highest unemployment numbers of the Loony Left enclaves.


"We're trying to develop programs that motivate people to give the government their money for pop-sci, feel-good programs that don't accomplish a damn thing but impoverish the citizens," she said.
"Too stupid to live" really should be a valid diagnosis....
Posted by: Barbara Skolaut || 06/08/2009 15:41 || Comments || Link || E-Mail|| [6486 views] Top|| File under:
Africa North
Former Mauritanian military ruler announces presidential bid
[Maghrebia] Two days after Mauritanian political rivals agreed to postpone the country's presidential elections until mid-July, Colonel Ely Ould Mohamed Vall declared his candidature, AFP reported on Saturday (June 6th). Vall led the military coup that overthrew Maaouya Ould Sid'Ahmed Taya's regime in 2005. Meanwhile, People's Progressive Alliance president Messaoud Ould Boulkheir will likely be named opposition coalition FNDD's sole candidate, Mauritanian daily Nechra reported. The opposition Rally of Democratic Forces (RFD) is expected to meet Sunday to discuss their participation in the election.

In related news, intense negotiations are under way to install a transitional government, PANA reported on Saturday. The measure was among the provisions in the agreement signed last Thursday in Nouakchott. Former junta leader and current presidential candidate General Mohamed Ould Abdel Aziz proposed three names to lead the interim government: current Prime Minister Moulaye Ould Mohamed Laghdaf, former Prime Minister Mohamed Lemine Ould Guig and his envoy to the Senegal-led mediation talks, Sid'Ahmed Ould Raiss.
Posted by: Fred || 06/08/2009 00:00 || Comments || Link || E-Mail|| [6466 views] Top|| File under:
Africa Subsaharan
Mugabe takes helm of African trading bloc
[Mail and Globe] Zimbabwean President Robert Mugabe on Sunday urged African countries to end conflicts and increase self-reliance to boost development on the world's poorest continent. Opening a two-day summit of the Common Market for Eastern and Southern Africa (Comesa), Mugabe said member states must put money into the group's fund to help cut dependence on foreign assistance.

"Let us contribute our own resources to the fund which can enable us to finance infrastructural development without any strings attached," he said.

Seven heads of state and government are at the summit.

Mugabe, who took over the helm of Africa's largest trading bloc in Africa, said the continent must raise its industrial capacity by exploiting its mineral resources, rich soils and human skills.


And there isn't anyone in Africa who knows more about exploitation than Bob Mugabe ...

Without mentioning any country by name, Mugabe also said Africa had to confront conflicts to realise its potential.

"Conflict is a serious cancer in our region," he said, adding it was adversely affecting Africa's economic development. "Let us make Africa a continent of opportunity for all its people by eliminating conflict," he added.

The summit, in the resort town of Victoria Falls, will launch a customs union for its 19 member states stretching from Swaziland in the south to Egypt in the north, under which the member states will impose the same tariffs on goods from outside the region.
Posted by: Fred || 06/08/2009 00:00 || Comments || Link || E-Mail|| [6484 views] Top|| File under:
Arabia
Saudi Arabia....a bit dry
With a national average of 112mm of rain precipitation per annum, much of the Kingdom falls within the standard definition of desert as an area with a precipitation rate of less than 250mm per year.

However, parts of the Kingdom far exceed this. Levels as high as 600mm per annum are a regular feature of Asir in the southwest with occasional peaks of nearly a meter.

The threat of Saudi Arabia running out of water in 20 years or so is a specter to be contended with. With good management and some insightful government action, that deadline could be, however, extended by decades or perhaps even removed.

Reserves need very careful husbandry; some such as the Umm Ur'Radhuma in the Eastern Region running down to NADEC in Haradh and to Yabrin are being recharged fairly actively.

There is no point, however, rationing water that should not be extracted in the first place. One solution would be to place the country into zones, to only allow extraction from rechargeable areas, and to severely limit or ban extraction in others.

Saudi Arabia uses 22 km3 of water per year. To make up the difference between the rate of annual renewal and the Kingdom's water use, water is extracted from nonrenewable reserves or provided by desalination.

Looked at another way, for every 9 liters of water used in Saudi Arabia, only one is annually renewed; the rest comes from declining nonreplaceable reserves or desalination.

Keeping urban areas supplied with water is an increasingly pressing problem as the customary temporary suspension of services in municipal supplies and the regular merry battles to secure tanker deliveries from water plants indicates. Coupled with the decline in groundwater supplies are the additional factors of pollution of aquifers by the conurbations they serve, and the fact that desalination plants are nearing the end of their productive lives.
Posted by: Classer || 06/08/2009 08:09 || Comments || Link || E-Mail|| [6470 views] Top|| File under:
Saudi:Don't drink the water
In January this year, a report issued by the General Administration of Permits and Commercial Audit at the Jeddah Municipality stated that out of 247 factories producing bottled drinking water in Jeddah, 50 had been shut down and 197 given a warning to abide by the rules and regulations.

Kinsara explained that the majority of violations have to do with the absence of laboratory technicians, the insufficient number of processing machines, the neglect of using automatic packaging, the unavailability of factory premises, the lack of safety and precaution requirements, the unhealthy water storage, and the violation of Saudi Arabia's water standard specifications.
Posted by: Classer || 06/08/2009 07:56 || Comments || Link || E-Mail|| [6467 views] Top|| File under:
Saudis voice their disapproval of cinemas
RIYADH: After 30 years, the first movie show to be screened here triggered a minor incident with some Saudis using the platform to voice their disapproval of cinemas.

"Menahi," the second Saudi film produced by Rotana, was screened on Saturday night at the King Fahd Cultural Center (KFCC) theater. This was the fourth screening of the movie after it was shown in Jeddah, Taif and Jazan.

The film was shown in Riyadh following approval from the municipality, the Ministry of Culture and Information, and the Ministry of Social Affairs; income generated was to be donated to support cancer patients.

While young activists on Facebook started a campaign calling for opening of cinemas in the Kingdom, 15 people aged 30 to 40 attempted to disrupt the film's showing at KFCC, by trying to persuade moviegoers to leave in order to close down the show.

Their attempts created a brief flutter as the 15 zealots scolded the audience in loud voices and cursed Fayz Al-Malki, the main actor, while accusing him of spreading vice.

"They do not represent Islam, have no official standing and cannot be considered guardians of virtue. Therefore, they have no real influence," Al-Malki told Arab News, adding that it was a historical evening and a boost for Rotana and Saudi filmmaking.


"Going to the movies is not required. Therefore it is forbidden!"


"This form of interference, although we did obtain prior official approval to show the film, is not the essence of Islam. It is more of an individual act and is not a proper way to project righteous things," said Al-Malki while commending the authority's interference in arresting the intruders.

Hours before screening the film, Al-Maliki received several phone calls and SMS messages, saying he would get cancer as well as God's wrath for playing the lead role in the film. The messages also called for immediate action to stop the screening.

A statement from the Commission for the Promotion of Virtue and Prevention of Vice said the intruders were not commission members and the commission did not have any role in the disruption.

Meanwhile, Hassan Al-Asiri, a Saudi actor and producer who co-starred with Al-Malki, said it is essential to have a dialogue with those who reject movie-making and its screening.

"The initiative to show a Saudi film is a great one and historical. Filmmaking is not a luxury anymore, but rather a necessity that can be exploited to spread virtue and principles, and it should be well organized," Al-Asiri said, adding that people should understand that the group's rejection of films comes from its belief that they are guarding society's scruples.

"They are afraid of the unknown, their beliefs are genuine as ours are, therefore we should open channels of communication with them, understand their fears and give them assurances," Al-Asiri said, adding that the Ministry of Culture and Information should take the initiative to open cinemas according to a plan.

Al-Asiri recommends a 20-year-plan, which includes opening theaters that only show for the first 10 years Saudi films. He added that the following seven years should be for films from the Gulf countries and the last three years for other Arab films.

Al-Asiri believes that cinemas would help improve and enhance Saudi filmmaking, reflect real Saudi society and help in providing solutions to problems.

"The theater will also give the young a media that is easier to control than the TV, where 18 million Saudis are watching with no control or censorship," Al-Asiri argued.

Al-Malki said the night was a success for Saudi films, adding he is looking forward to more shows. As for his next film, Al-Malki told Arab News that although the script is ready, there is a small conflict between himself and Rotana. He did not elaborate but said he hopes it will be settled soon.
Posted by: Classer || 06/08/2009 07:49 || Comments || Link || E-Mail|| [6490 views] Top|| File under:
Caribbean-Latin America
Castro Calls US Spy Case 'Ridiculous'
Former Cuban President Fidel Castro says the case of the two Americans accused of spying for Cuba is "ridiculous."

In an essay posted on a Cuban Web site, Mr. Castro neither confirmed nor denied the veracity of the spy charges brought by U.S. authorities against a former State Department official with a top secret security clearance, and his wife.

U.S. officials have accused the couple of spying for Cuba for nearly 30 years and meeting with then-Cuban President Castro in 1995. Mr. Castro says he does not recall meeting the couple.

Walter Kendall Myers and Gwendolyn Steingraber Myers pleaded not guilty Friday in federal court in Washington to charges, including conspiracy to act as illegal agents of the Cuban government and to communicate classified information to authorities in Havana. The charges carry sentences of up to 20 years in prison.
Posted by: Steve White || 06/08/2009 00:00 || Comments || Link || E-Mail|| [6469 views] Top|| File under:
Bodies of Air France passengers found
RECIFE, Brazil (CNN) -- A Brazilian navy frigate navigated deep waters of the Atlantic on Saturday, carrying the bodies of two men confirmed as passengers of an Air France plane that crashed nearly a week earlier. The bodies, discovered along with several items from the plane earlier in the day, were being transported by the Constituicao Frigate roughly 675 kilometers (420 miles) southward to Fernando de Noronha, an archipelago of volcanic islands in the Atlantic Ocean, said Col. Henry Munhoz, spokesman for the Brazilian air force.


NYT: fifteen more bodies found.

From there, they will be flown another 355 kilometers (220 miles) to the northern Brazilian city of Recife, Munhoz said. The bodies will be examined by Brazilian forensics experts for identification.

The discoveries on Saturday provided new-found hope to anxious relatives awaiting news.
Continued on Page 49
Posted by: Steve White || 06/08/2009 00:00 || Comments || Link || E-Mail|| [6474 views] Top|| File under:
Europe
Worst European crisis ever!!!
Europe is struggling through the longest and most difficult crisis ever in its history, and the long tunnel which began five years ago with the first European elections including its new Eastern European members has entered a new stage today with the casting of ballots in the midst of the world economic crisis. Preliminary data already show some clear, unmistakable signs, allowing for an initial analysis: Europeans are showing ever greater indifference with the lowest voter turnout ever (43.09%), more support has been given to Euro-sceptic and xenophobic parties, and the tendency is growing to vote as a form of protest against an economic crisis which continues to afflict the middle class and the poorest ones of all European countries.

In addition, at the moment there seems to be a growing distance between representatives of European institutions and the perception that citizens of the EU-27 have of the European Union. From a strictly political point of view, what stands out is the strong showing by the PPE, which has kept its place as the top European party (263 seats out of 273). However, the left has suffered setbacks with the British Labour Party and the French Socialists, for both of whom support plunged, as well as with the first real defeat seen for Spanish premier Jose' Luis Zapatero. Left-wing parties are struggling to keep the positions they held five years ago and, according to the initial figures, will be getting around 155-165 seats in the European Parliament, a significant decline.

However, the most noteworthy and worrying aspect from a political standpoint is that of growing disillusion on the part of European citizens towards European issues. In most EU countries, very little is ever said about the Union. In some cases European issues have disappeared entirely from election campaigns. However, if voters have abandoned Europe, then the same can be said of a large part of the candidates themselves.

The rise in xenophobic and anti-European parties is worrisome but not new. This tendency was already clear five years ago in the elections held a month after celebrations in Dublin marking the EU enlargement from 15 member states to 25, with the entrance of many Eastern European countries. However, in five years little has changed in the attitudes held by European institutions and national leaders towards their own citizens. Europe has a mysterious aura surrounding it and is seen as something far removed from daily life for those eligible to vote.

In addition to this difficult issue of distance, there is also the serious economic crisis which is hitting many Europeans with a dearth of future prospects and hopes, with lay-offs abounding and fear for the future, the desire to shut themselves in and to give up on the idea of a wider view or Community solidarity. These elements explain the success of the Dutch Freedom Party, xenophobic and anti-Islamic, which raked in 17% of votes (triple what it had in the 2006 general elections). Though one of the founding members of the EEC, it also buried European hopes for large-scale reform with the 'no' in the 2005 referendum for the draft of the EU Constitution. They explain - serving as an example for all - the growth of the nationalist, anti-immigrant and anti-European party the True Finns, which got 10% of votes compared with 0.5% in the previous European elections of 2004.

In Europe's largest country, Germany, both Premier Angela Merkel's party and the Socialists saw support slide - perhaps the most significant example of a ''vote against the government'' seen across Europe with the exception of only two large countries: Silvio Berlusconi's Italy and Nicholas Sarkozy's France, both of which due to national contingencies.

A few days will be needed to digest these results. However, Europe cannot afford to continue down this slippery road, ever more fragmented and indecisive on what it wants from the future, unable to play a leading role on the international stage. The Lisbon Treaty - which contains small but sufficient reforms for the overall effectiveness of the EU - must be quickly ratified and, once again, the final word will be given to Ireland, where widespread dissatisfaction has dealt a harsh blow to Brian Cowen's government.

In the future, European leaders will have to find the courage to use strengthened cooperation in a systematic manner, as provided for by European treaties: small groups of pioneering countries which move forward in individual initiatives while waiting for the others to decide whether or not to follow suit. It is important to get back the spirit of the founding fathers and a renewed European spirit to get the EU back on its feet - with reforms, new institutions, and a common direction - as part of a global scene in a world that is changing rapidly. This is the only way to prevent today's crisis from becoming a collective shipwreck tomorrow.
Posted by: Classer || 06/08/2009 07:17 || Comments || Link || E-Mail|| [6496 views] Top|| File under:
Conservatives score wins in EU parliament voting
BRUSSELS -- Conservatives scored victories in some of Europe's largest economies Sunday as voters punished left-leaning parties in European parliament elections in France, Germany and other nations. Some right-leaning parties said the results vindicated their reluctance to spend more on company bailouts and fiscal stimulus to combat the global economic crisis.

The European Union said center-right parties were expected to take the most seats -- 267 -- in the 736-member parliament. Center-left parties were headed for 159 seats. The remainder were expected to go to smaller groupings.

Right-leaning governments were ahead of the opposition in Germany, France, Italy and Belgium, while conservative opposition parties were leading in Britain and Spain.


Germany? Uh-O ....


Greece was a notable exception, where the governing conservatives were headed for defeat in the wake of corruption scandals and economic woes.

Germans handed a lackluster victory to Chancellor Angela Merkel's conservatives and a historic defeat to their center-left rivals in the European Parliament vote months before a national election. The Social Democrats got an unexpectedly dismal 20.8 percent -- the party's worst showing since World War II in any nationwide election.

Merkel's Christian Democratic Union and a regional sister party won 37.8 percent, down from 44.5 percent five years ago. But the outcome was enough to boost Merkel's hopes of ending the tense left-right "grand coalition" that has led the European Union's most populous nation since 2005, and replacing it with a center-right government. "We are the force that is acting level-headedly and correctly in this financial and economic crisis," said Volker Kauder, the leader of Merkel's party in the German parliament.

French President Nicolas Sarkozy's governing conservatives trounced the Socialists, while an ecology-minded party vaulted to a surprisingly strong third place, according to official results. The Socialists, who dominated the last vote in 2004, suffered a stinging defeat, barely clinging to the No. 2 spot.

"Tonight is a very difficult evening for Socialists in many nations in Europe," said Martin Schulz, the leader of the Socialists in the European Parliament. "(We will) continue to fight for social democracy in Europe."

Far-right groups and other fringe parties gained in record low turnout estimated at 43.5 percent of 375 million eligible, reflecting widespread disenchantment with the continentwide legislature.

Britain elected its first extreme-right politician to the European Parliament, with the British National Party winning a seat in northern England's Yorkshire and the Humber district. The far-right party, which does not accept nonwhites as members, was expected to possibly win further seats as more results in Britain were announced.

Lawmakers with Britain's major political parties said the far right's advance was a reflection of anger over immigration issues and the recession that is causing unemployment to soar.

Near-final results showed Austria's main rightist party gaining strongly while the ruling Social Democrats lost substantial ground. But the big winner was the rightist Freedom Party, which more than doubled its strength over the 2004 elections to 13.1 percent of the vote. It campaigned on an anti-Islam platform.

In the Netherlands, Geert Wilders' anti-Islamic party took 17 percent of the country's votes, taking four of 25 seats.

The Hungarian far-right Jobbik party won three of 22 seats, with the main center-right opposition party, Fidesz, capturing 14 seats and the governing Socialists only four. Jobbik describes itself as Euro-skeptic and anti-immigration and wants police to crack down on petty crimes committed by Gypsies. Critics say the party is racist and anti-Semitic.

Fringe groups could use the EU parliament as a platform for their extreme views but were not expected to affect the assembly's increasingly influential lawmaking on issues ranging from climate change to cell-phone roaming charges.

Many Socialists ran campaigns that slammed center-right leaders for failing to rein in financial markets and spend enough to stimulate faltering economies.

"People don't want a return to socialism and that's why the majority here will be a center-right majority," said Graham Watson, leader of the EU's center-right Liberal Democrat grouping.

In Spain, the conservative Popular Party won two more seats than the ruling Socialists -- 23 to 21 seats -- with over 88 percent of the vote counted.

Italian Premier Silvio Berlusconi's Freedom People's Party held a two-digit lead over his main center-left rival in the most recent polling despite a deep recession and a scandal over allegations he had an inappropriate relationship with a young model. Italian results were being released Monday.

In Britain, Prime Minister Gordon Brown was facing a showdown with rebel lawmakers on Monday after the party's expected dismal results in the European parliament and local elections were announced. Brown has been struggling with the economic crisis and a scandal over lawmakers' expenses. The opposition Conservatives are expected to win the next national election, which must be called by June 2010.

According to a BBC projection, Labour was trailing the United Kingdom Independence Party in third place. It put the main opposition Conservative Party at 27 percent, UKIP at 17 and Labour at 16, followed by smaller parties.

"This time we have come second in a major national election. That is a hell of an achievement," said Nigel Farage, leader of UKIP -- which advocates Britain's withdrawal from the European Union.

An exit poll showed Irish ruling party Fianna Fail, which supports EU plans to strengthen its authority, trailing its rival Fine Gael by 23 percent to 30 percent. The outcome of many Irish races was unclear early Monday. The count was halted for an hour Sunday night in Ireland's North West EU constituency after candidate Declan Ganley, founder of anti-treaty party Libertas, raised procedural questions about the opening of ballot boxes.

An exit poll in Poland showed Prime Minister Donald Tusk's pro-business Civic Platform party with 45.3 percent and the nationalist and conservative opposition Law and Justice party second with 29.5 percent -- a shift to the center-right for Poland at the European parliament. The Democratic Left Alliance-Labor Union garnered 12 percent.

In Sweden, the Pirate Party, which advocates shortening the duration of copyright protection and allowing noncommercial file-sharing, looked set to take its first seat with 7.4 percent of the vote.

Britain, Ireland, the Netherlands and five other EU nations cast ballots over the last three days, while the rest of the 27-nation bloc voted Sunday.
Posted by: gorb || 06/08/2009 01:25 || Comments || Link || E-Mail|| [6468 views] Top|| File under:
Pirate party wins seat in EU parliament
A POLITICAL party that represents internet pirates has been voted into the European Parliament.

Sweden's Pirate Party wants to deregulate copyright, abolish the patent system and reduce surveillance on the internet. It captured 7.1 per cent of Swedish votes in the Europe-wide ballot -- enough to win it a seat.

"This is fantastic," said the party's top candidate, Christian Engstrom. "This shows that there are a lot of people who think that personal integrity is important and that it matters that we deal with the internet and the new information society in the right way."

Sweden's Pirate Party was founded in 2006 after the country authorised email monitoring and tightened file-sharing laws.

"When the verdict was announced at 11.00am, we had 14,711 members," the Pirate Party's founder Rick Falkvinge told TimesOnline.co.uk. "We tripled in a week, becoming the third-biggest party in Sweden in terms of numbers. All of a sudden we were everywhere."

Despite the similar names, the party and the website are not linked. The party was founded in 2006 and contested a Swedish general election that year, but received less than one per cent of the vote. The party promotes civil liberties and has a core following of young, male internet users.

"We are very strong among those under 30," Mr Engstrom said. "They are the ones who understand the new world the best. And they have now signalled they don't like how the big parties deal with these issues."

The Pirate Party will take up one of Sweden's 18 seats in the 785-seat parliament.

"We will use all of our strength to defend personal integrity and our civil rights," Mr Engstrom said.
Posted by: tipper || 06/08/2009 00:00 || Comments || Link || E-Mail|| [6490 views] Top|| File under:
Home Front: Politix
Sotomayor fractures ankle at New York airport
Supreme Court nominee Sonia Sotomayor broke her ankle Monday morning in an airport stumble on her way to Washington to meet with senators who will vote on her confirmation.

The federal judge, who has been keeping up a busy schedule of appointments on Capitol Hill, tripped at New York's LaGuardia Airport before boarding a flight to Washington and sustained a small fracture to her right ankle, the White House said.


So what law firm will represent her in her personal injury suit and will she sue the airport, the airline, or Homeland Security (because she probably tripped because she didn't get her shoes laced back tightly after going through security?)




On a slightly more serious note, we hope the Judge heals quickly and completely.
Posted by: Glenmore || 06/08/2009 19:51 || Comments || Link || E-Mail|| [6510 views] Top|| File under:
India-Pakistan
Chinese passing off fake drugs as 'Made in India'
NEW DELHI: Are fake drugs manufactured in China being pushed into various African countries with the `Made in India' tag? The Indian government has long suspected this to be the case, but it now has definite evidence for the first time.

Last week, the National Agency for Food and Drug Administration and Control (NAFDAC) of Nigeria issued a press release stating that a large consignment of fake anti-malarial generic pharmaceuticals labelled `Made in India' were, in fact, found to have been produced in China.

New Delhi has registered ``strong protest'' with the Chinese mission and China's foreign trade ministry, according to sources in the commerce ministry.

India's High Commissioner in the Nigerian capital of Abuja, Mahesh Sachdev, had earlier written to then commerce secretary GSK Pillai, alerting him to the large seizure: ``While this is a case of a Chinese company exporting fake `Made in India' labelled medicines which has been accidentally exposed, it is unlikely to be an isolated incident. Indeed there is no reason for Nigeria to be the only country to be receiving such consignments.''

His letter went on to say: ``Fake foreign-made generics carrying `Made in India' label can do tremendous harm to our interests. It not only dents our image and takes our legitimate market share, it also erodes the distinction between generic and fake medicines that we have been campaigning for at WHO and WTO''.

Commerce ministry sources said: ``We have had many complaints about such fake drugs from China being offloaded as Indian drugs in countries like Ghana, South Africa, Ivory Coast and West Africa — in general, where India has a substantial market share. But so far there has been no formal complaint. This is the first time that such a large international consignment has been seized and this will be taken up strongly with the Chinese side.''

Sachdev in his letter said that he had spoken to the director-general of NAFDAC Dr Paul Orhii who said that the Nigerian preference for generics made such cases of fake drugs more common. He expressed NAFDAC's determination to curb circulation of substandard fake medicines.

India and China have been held primarily responsible for fake drugs in the Nigerian market in particular and Africa in general. About 60% of drugs in Nigeria are imported. Between 2001 and 2007, more than 30 Indian and Chinese companies were banned in Nigeria for exporting fake drugs to the country.

However, Dr Mira Shiva of the Initiative for Health Equity and Society (IHES) told TOI that both India and China being large manufacturers of generics, multinational firms would look to discredit the two countries and label their drugs as substandard, so that they would have greater access to the African markets. She warned against the two countries trying to run each other down before ascertaining the full facts in the case to rule out any orchestration, but added that India ought to be more careful to ensure the quality of the drugs exported as well as sold domestically.
Posted by: john frum || 06/08/2009 18:24 || Comments || Link || E-Mail|| [6505 views] Top|| File under:
Hindi channels for kids become dilemma for parents
KARACHI: "Yeh hamari parampara kai khilaaf hai!" the parents of Ali Shah, 6, were stunned when they first heard the sentence in Hindi from their son.

At first, they were amused and laughed, however, soon they started worrying when they found out that the usage of Hindi by their son was not a mere coincidence.

Muhammad Nawaz, 34, a corporate manager by profession said that one day he took his son to a wedding and on the way back home, he asked him, "Dad how come we're going back even though the wedding hasn't taken place?"

Surprised, he told his son that the wedding has already taken place in the mosque.

But Nawaz was even more astonished to find out that his son's idea of a wedding was seeing a couple take circles round the fire.

"I was shocked to see my son's behaviour and therefore started investigating. I found out that Ali had been watching a cartoon channel that was in Hindi language and was picking up things from there," said Nawaz, who then instructed his wife to keep the children away from watching channels for children that weren't just in Hindi language but also carried programmes that presented a culture far more different than here.

Nawaz is not the only child whose young mind is absorbing the cultural impact from across the border, but a large number of families across the city are facing a similar problem.

They claim that the Hindi version of kid's TV channels are having a negative impact on their children that includes learning Hindi as well as becoming accustomed to the Hindu mythology.

Soha Ali, a resident of Clifton found herself in a similar situation. "Children are addicted to these Hindi channels for kids while I would like them to enhance their English language skills," said Soha.

She says that the English version of these TV channels is much better in terms of programme quality as they allow children a chance to improve their English.

With hardly any choice, she has barred her children from viewing the Hindi channels and has appealed to the authorities to keep a check on cable operators and make sure they show the English version.

Daily Times has learnt from that almost all the major cable network operators across the city are running the Hindi version of children's TV channels.

When contacted, cable operators had a different tale to tell. "We run cartoon channels in Hindi because children find it easier to understand," said Fateh Muhammad, owner of the Star Cable Network in Shireen Jinnah Colony. He feels that since Hindi and Urdu are pretty similar, that's why he runs the Hindi language channel.

"Neither had we received any instructions from government not to run these channels nor any complaints have been received from the customers in this regard," he added.

Khurram, who works for Home Vision Communication, a company which provide cable TV services to a number of cable operators, said that kids' channels in Hindi are popular with the children and there were no restrictions by the government that barred them from showing them.

Inam ur Rehman, a media expert and a teacher of mass communication, did not agree with the arguments of the cable operators. "Hindi as a language is of no use to our children. Its better that they learn English which would help them in the future," said Rehman. He said that the culture shown in these cartoons creates doubts in the minds of the children and later on, they find it difficult to come to terms with their own traditions. Ashfaque Jumani, General Manager of the Pakistan Media Regulatory Authority (PEMRA) Sindh chapter, told Daily Times that PEMRA has instructed all cable network operators to run the English version of the said channel. "We monitor the operations of cable network operators and take serious action in case they do not abide by the instructions," he maintained.

Posted by: john frum || 06/08/2009 07:50 || Comments || Link || E-Mail|| [6467 views] Top|| File under:
International-UN-NGOs
Levy on international air travel could fund climate change fight
When crooked people set their minds to stealing your money for a 'cause', the sky is indeed the limit ...

Britain and other rich countries will be asked to accept a compulsory levy on international flight tickets and shipping fuel to raise billions of dollars to help the world's poorest countries adapt to combat climate change.

The suggestions come at the start of the second week in the latest round of UN climate talks in Bonn, where 192 countries are starting to negotiate a global agreement to limit and then reduce greenhouse gas emissions. The issue of funding for adaptation is critical to success but the hardest to agree.

The aviation levy, which is expected to increase the price of long-haul fares by less than 1%, would raise $10bn (£6.25bn) a year, it is said.


All to the special fund at the U.N., which will then push it to all the right people ...

It has been proposed by the world's 50 least developed countries. It could be matched by a compulsory surcharge on all international shipping fuel, said Connie Hedegaard, the Danish environment and energy minister who will host the final UN climate summit in December.

"People are beginning to understand that innovative ideas could generate a lot of money. The Danish shipping industry, which is one of the world's largest, has said a that truly global system would work well. Denmark would endorse it," said Hedegaard.

In Bonn last week, a separate Mexican proposal to raise billions of dollars was gaining ground. The idea, known as the "green fund" plan, would oblige all countries to pay amounts according to a formula reflecting the size of their economy, their greenhouse gas emissions and the country's population. That could ensure that rich countries, which have the longest history of using of fossil fuels, pay the most to the fund.


Thereby soaking Uncle Sugar the worst, which is the plan ...

Recently, the proposal won praise from 17 major-economy countries meeting in Paris as a possible mechanism to help finance a UN pact. The US special envoy for climate change, Todd Stern, called it "highly constructive".

The Bonn meeting is the first climate meeting at which countries are discussing texts. These cover greenhouse gas reduction and financing developing countries' efforts to combat climate change.

Analysts said last night that the talks were most likely to stall over money. Developing countries, backed by the UN, argue that they will need hundreds of billions of dollars a year to adapt themselves to climate-related disasters, loss of crops and water supplies, which they are already experiencing as temperatures around the world rise.


Most of that 'hundreds of billions' will be swindled and will end up in European banks, so it's a win-win for the leaders of the third world and the banking industry ...

Yet so far, as a Guardian investigation revealed back in February, rich countries have pledged only a few billion dollars and have provided only a few hundred million.

"Developing countries will no longer let themselves be sidelined. In the past, they have been brought on board [climate negotiations] by promises of financial support. But all they got was the creation of a couple of funds that stayed empty. Developing countries will not settle for more 'placebo funds'," said Benito Müller, director of Oxford University's institute for energy studies.

Saleemul Huq, of the International Institute for Environment and Development, said that until rich countries made serious pledges, the rest of the negotiations would suffer because it would be impossible to agree actions without knowing how they would be funded.
Posted by: Steve White || 06/08/2009 00:00 || Comments || Link || E-Mail|| [6473 views] Top|| File under:
Iraq
Iraqis detain 5 Americans in Baghdad
BAGHDAD (AP) - Iraqi authorities have detained five U.S. citizens in connection with the death of an American contractor in Baghdad, officials said Sunday, in what could be the first case of Americans facing local justice under a joint security pact that took effect this year.

The body of Jim Kitterman, who was reportedly bound, blindfolded and stabbed, was found in his car last month in the protected Green Zone where his small construction company was based. It was an unprecedented slaying in the sprawling district and occurred at a time when blast walls are coming down and Iraqi forces are assuming greater control of their own security.

U.S Embassy spokesman James Fennell confirmed that five Americans are in Iraqi custody but said no formal charges have been filed so he couldn't provide further details about the detention. Embassy officials have visited the men to make sure they're being given their rights in accordance with Iraqi law, Fennell said, adding "the men appeared well."

Maj. Gen. Hussein Ali Kamal, a senior Iraqi Interior Ministry official, said the detained Americans were from the same company as the slain contractor, but he declined to give more details because the investigation is ongoing.

Although Americans and others have been killed in rocket or mortar attacks in the Green Zone, Kitterman was believed to be the first American ever assassinated there since the protected area was established after the city fell to U.S. forces in April 2003.

Iraq assumed control of the Green Zone on Jan. 1 under a U.S.-Iraqi security agreement, taking primary responsibility from the Americans for searching vehicles and checking identity papers as entry checkpoints. The Iraqis have begun removing some of the protective blast falls around the Green Zone—part of a campaign to restore a sense of normalcy as violence in the city has waned.
Posted by: Steve White || 06/08/2009 00:00 || Comments || Link || E-Mail|| [6475 views] Top|| File under:
Science & Technology
Mining "Ice That Burns"
Newly discovered methane hydrate reserves deep in the ocean show promise for mining.

Last Friday, the United States Geological Survey (USGS) announced the discovery of suitable conditions for mining methane hydrates 1,000 meters beneath the seabed in the Gulf of Mexico. Together with Chevron and the U.S. Department of Energy, the USGS discovered the reserve of hydrates in high concentrations in 15-to-30-meter-thick beds of sand--conditions very much like terrestrial methane hydrate reserves, which have already yielded commercially useful flow rates. These deposits are substantially different from the gas hydrates that have previously been discovered in U.S. coastal waters, which exist in relatively shallow waters at the surface of the seabed and have become a concern for climate scientists because of their potential to melt rapidly and release large quantities of methane into the atmosphere.

In the spring of 2008, a joint Canadian-Japanese expedition in Mallik in the Northwest Territories, Canada, established that methane hydrates could be harvested by using a water pump to depressurize a well already drilled into the reserve. This involved lowering the pressure by pumping out the water that naturally accumulates in the well. Crucially, it required only 10 to 15 percent of the energy represented by the gas that flowed out of the well, making it a much more viable approach than earlier methods used to harvest hydrates, which involved melting them with warm water. Standard oil and gas drilling equipment was used to reenter an old well drilled to a depth of 3,500 feet and then "refurbish" it by casing the entire well with lengths of steel tubing that cemented into place in order to prevent it from collapsing.

Hydrates require both cold temperatures and high pressure to form; eliminating either condition frees the gas from its icy cage, but past attempts to do this by heating the hydrates proved prohibitively difficult. The Canadian-Japanese expedition successfully produced up to 4,000 cubic meters of gas a day during a six-day trial in 2008 using depressurization.

"I think [the Gulf of Mexico find] and Mallik are two revolutionary events," says Timothy Collett, a geologist with the USGS and one of the world's foremost authorities on gas hydrates.

While no one believes that all of the world's methane hydrates will be recoverable, the scale of global reserves has been described by the U.S. Department of Energy as "staggering." They occur anywhere that water, methane, low temperatures, and high pressure co-occur--in other words, in the 23 percent of the world's land area covered by permafrost and at the bottom of the ocean, particularly the continental shelf.

Increased interest in naturally occurring methane hydrates has been driven by the desire for energy independence from the Middle East and Russia and by the need to find energy sources with less of a potential impact on the climate than coal. (Natural gas produces half as much carbon as coal per unit of energy.) This is reflected by an exponential growth in the number of scientific papers published on the subject per year, according to Carolyn Koh, codirector of the Center for Hydrate Research at the Colorado School of Mines. More than a dozen expeditions designed to harvest or sample terrestrial and marine hydrate reserves have been launched since 2001, not only in the United States and Canada, but also in Japan, Korea, China, and India, according to Collett.

Posted by: 3dc || 06/08/2009 11:03 || Comments || Link || E-Mail|| [6505 views] Top|| File under:
Stomach Reovirus Used Against Cancer
A common virus which causes stomach upsets is giving hope to cancer patients - by boosting their immune system and blasting away tumours.

Almost 80 patients with advanced forms of liver cancer, head and neck tumours and breast cancer are taking part in trials using a drug made from the reovirus.

A number, who have struggled to benefit from chemotherapy, have seen astonishing results, with tumours shrinking and in one case disappearing altogether.

Experts say it is too soon to say if Reolysin is the 'magic bullet' that will kill off cancer, but they believe it may offer a way of extending the life of patients given a short time to live.

Reolysin appears to kill off cancer cells by rupturing their walls, creating a chain reaction of 'explosions' which rip through tumours. As the tumours shrink they become less harmful and more easily treatable by chemotherapy.

At the same time, Reolysin seems to 'wake up' the immune system so it can recognise cancer cells as invaders, prompting the body to mount an attack on harmful cells.

Reovirus infection occurs often in humans, but most cases are mild - causing a stomach upset. Its role in human disease is uncertain.

Canadian firm Oncolytics Biotech Inc, which created Reolysin, is working on trials with researchers from St James's Hospital in Leeds, the Royal Marsden Hospital in London and the Royal Surrey County Hospital.

The drug is administered intravenously via a drip, with a patient receiving eight five day courses of treatment spread over six months. The only side-effects appear to be a flu-like ache and a raised temperature.
Posted by: Anonymoose || 06/08/2009 00:00 || Comments || Link || E-Mail|| [6472 views] Top|| File under:
Syria-Lebanon-Iran
Supporters of Iran election rivals clash
[Al Arabiya Latest] Supporters and opponents of Iranian President Mahmoud Ahmadinejad clashed in a Tehran square on Saturday evening and some cars were set on fire, a witness said, in a sign of rising tension ahead of the June 12 election.

The incident took place as rival supporters followed a televised debate between Ahmadinejad and pro-reform challenger Mehdi Karroubi on big screens at Sarv square in northwestern Tehran, the witness told Reuters.

It was the second night of sporadic unrest in the capital, after thousands of supporters of Ahmadinejad and another of his moderate challengers in the presidential election scuffled elsewhere in the capital on Friday evening.

Mainly young supporters of the election hopefuls have poured into the streets of Tehran during evenings as the election approaches, shouting, honking car horns and waving pictures of their candidates.

With more than 60 percent of Iranians under the age of 30, their votes will be crucial.

Ahmadinejad is being challenged by former parliamentary speaker Karroubi, former Prime Minister Mirhossein Mousavi, and the conservative former head of Iran's elite Revolutionary Guards, Mohsen Rezaie.

Mousavi, a moderate who is hoping to win votes from both reformers and conservatives, is seen as Ahmadinejad's main opponent in the election.

In a heated debate, Ahmadinejad and Karroubi traded allegations on issues ranging from the economy of the world's fifth-largest oil exporter to Iran's foreign relations and views on the Holocaust and Zionism.
Posted by: Fred || 06/08/2009 00:00 || Comments || Link || E-Mail|| [6471 views] Top|| File under: Govt of Iran
Ahmadinejad says he speaks Azari
[Iran Press TV Latest] Iranian President Mahmoud Ahmadinejad says he has the honor to fluently speak the Azari language with Azari-speaking Iranians in different parts of the country. "During my eight-year mission in Ardebil province, I learnt one of the best and most complete languages -- Azari -- and can easily speak it," Ahmadinejad said in an address to people of the northwestern city of Tabriz on Sunday.
Oh, yeah? Well, B.O. can speak Austrian!
His remarks come as presidential campaigns in Iran are in full gear ahead of the June 12 polls.

He also criticized those who sacrificed the Islamic Revolution as well as the Iranian nation for their own interests.

"We shoulder the responsibility of moving forward with the development of Iran and believe that this improvement should be made on a just basis," said the president.

"Certain extremists and selfish individuals insult the Iranian people while justice is supposed to be established and the national wealth distributed equally among the nation," he added.

Ahmadinejad, who seeks re-election, defended the foreign policy of his government.

"I will act as the symbol of power and bravery of the Iranian nation against bullying powers. I will never bow to the enemy not even one iota," he said.
Posted by: Fred || 06/08/2009 00:00 || Comments || Link || E-Mail|| [6491 views] Top|| File under: Govt of Iran
Who's in the News
52
[untagged]
6
Govt of Pakistan
4
al-Qaeda in Pakistan
3
al-Qaeda in North Africa
3
Hezbollah
3
TTP
2
Taliban
2
Govt of Iran
1
Abu Sayyaf
1
ISI
1
al-Shabaab
1
Hamas
Bookmark
E-Mail Me
The Classics
The O Club
Rantburg Store
The Bloids
The Never-ending Story
Thugburg
Gulf War I
The Way We Were
Bio
Merry-Go-Blog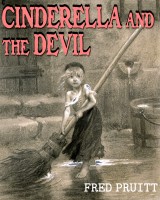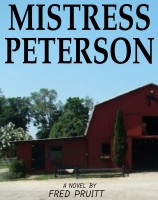 On Sale now!


A multi-volume chronology and reference guide set detailing three years of the Mexican Drug War between 2010 and 2012.

Rantburg.com and borderlandbeat.com correspondent and author Chris Covert presents his first non-fiction work detailing the drug and gang related violence in Mexico.

Chris gives us Mexican press dispatches of drug and gang war violence over three years, presented in a multi volume set intended to chronicle the death, violence and mayhem which has dominated Mexico for six years.
Click here for more information


Meet the Mods
In no particular order...


Steve White
Seafarious
Pappy
lotp
Scooter McGruder
john frum
tu3031
badanov
sherry
ryuge
GolfBravoUSMC
Bright Pebbles
trailing wife
Gloria
Fred
Besoeker
Glenmore
Frank G
3dc
Skidmark
Alaska Paul



Better than the average link...



Rantburg was assembled from recycled algorithms in the United States of America. No trees were destroyed in the production of this weblog. We did hurt some, though. Sorry.
3.215.79.204

Help keep the Burg running! Paypal: