-Lurid Crime Tales-
suitcases made from - rather than filled with - cocaine.
Police in Chile say they have arrested a woman bound for Spain who was carrying suitcases made from - rather than filled with - cocaine.

Officials pulled the woman aside and decided to search her bags when she acted nervously, reports said. Their suspicions were further aroused when they found the two bags were heavier than their contents.

The black suitcases were made from a mixture of pure cocaine and plastic and each weighed more than 20 kilos (44lb). The cocaine, which was later extracted by authorities using a chemical process, was reported to weigh up to 15 kilos.

"In this case, the suitcases were the drug," police inspector Leandro Morales was quoted as saying.

The 24-year-old Argentine woman carrying the bags had stopped in the Chilean capital, Santiago on her way from Argentina to Madrid. She initially said she was going to visit friends on holiday, but later confessed to smuggling drugs, Mr Morales said.

She would have received a payment of $5,000 (£3,070) if she had delivered the suitcases, he said.
Posted by: 3dc || 06/06/2009 18:28 || Comments || Link || E-Mail|| [465 views] Top|| File under:
EA (Games) Staged Dante's Inferno Protest ("religious" protest was marketing stunt)
The protesters railing against EA for the game Dante's Inferno were part of a marketing scheme, reports the Associated Press. A viral marketing agency hired by EA reportedly organized the stunt, and hired about 20 people to picket the game. After it was picked up by the blogs, several began to question whether the protest was legitimate based on an amateurish Web site and anonymous domain registration. EA spokesperson Holly Rockwood confirmed it today.

We would question the wisdom of marketing that associates your company with either religious extremists or the Antichrist, but maybe that's why we don't work in advertising.
The only important point here is that these pop-culture cretins wouldn't dare fake a Muslim or lefty protest. Muslims, btw, have been whining about the real Dante's Inferno for centuries, since it portrays Mohammed in hell.
Posted by: Atomic Conspiracy || 06/06/2009 12:30 || Comments || Link || E-Mail|| [312 views] Top|| File under:
-Short Attention Span Theater-
Spanish wind parks disconnected due to economic crisis
Wind parks in Spain, a world leader in the renewable energy source, are increasingly being disconnected due to a fall in power demand caused by the economic slowdown, a report said Monday.

"Due to the fall in demand, it has become necessary to disconnect the wind parks which already produce more electricity than the system can absorb," business daily Expansion reported without citing sources.

The wind parks are usually disconnected at night when demand for power falls, it added.

Wind parks, a clean energy source, are the first power generators to be disconnected when demand for electricity falls because it takes them longer to stop production than other sources like nuclear plants, it said.

Spain's wind parks currently have an installed capacity of nearly 17,000 Megawatts out of a total capacity of 95,000 Megawatts and account for about 15 percent of Spain's power needs on average.

Last month, electricity consumption in Spain fell 13.4 percent over the same time last year as car plants and other factories, which are major power consumers, drastically reduced demand.

With new wind parks scheduled to open and Spain's recession expected to continue, the problem will only worsen in the medium term, Expansion said.

Spain's installed wind park capacity is expected to rise to 20,000 megawatts in 2010.

Spain, along with Germany and Denmark, is among the three biggest producers of wind power in the European Union.

Posted by: 3dc || 06/06/2009 16:34 || Comments || Link || E-Mail|| [307 views] Top|| File under:
40 years after Manson murders, a bid for parole
The woman who stabbed pregnant actress Sharon Tate to death will be considered for parole from prison a month after the 40th anniversary of the killings that cast a shadow of fear over southern California.

Susan Atkins, 61, has been denied parole in 17 previous hearings, but the former "Manson Family" member now is terminally ill with brain cancer and is paralyzed.


Yes, but she's still more alive than Sharon Tate. And her baby.


Charles Manson used his hypnotic powers to direct Atkins and other "family" members to kill seven people, including the pregnant Tate, in a two-night rampage that terrorized the city of Los Angeles, California, in August 1969.

Atkins -- who was initially sentenced to death along with Manson and three others -- will have her 18th parole hearing on September 2, according to a spokesman with the California Department of Corrections and Rehabilitation.

In July of last year, Atkins -- California's longest-serving female inmate -- was denied a compassionate release in a unanimous decision by the California Board of Parole Hearings.

She has repeatedly been described as a model prisoner who has accepted responsibility for her role in the slayings, and she now shuns Manson.

By her own admission, Atkins held Tate down as she pleaded for mercy and stabbed the pregnant woman 16 times. In a 1993 parole board hearing, Atkins said Tate "asked me to let her baby live. ... I told her I didn't have any mercy on her."

After stabbing Tate to death, according to historical accounts of the murders, Atkins scrawled the word "pig" in blood on the door of the home Tate shared with her husband, director Roman Polanski. Polanski was not home at the time, but three of Tate's house guests were also slain by the killers, as was a teenager who was visiting the home's caretaker in his nearby cottage.

A Web site maintained by her husband and attorney, James Whitehouse, says Atkins is now paralyzed over 85 percent of her body and cannot sit up in bed or even be moved into a wheelchair.

However, despite her declining condition and her impressive prison record, the site says, "there is still a very real chance the Parole Board will nonetheless insist her release would be a danger to society."


Who cares?


Atkins' compassionate release was opposed by Tate's sister, Debra, Los Angeles County prosecutors and California Gov. Arnold Schwarzenegger, among others. However, the former prosecutor who won her conviction, Vincent Bugliosi, said he supports Atkins' request for release.

"She has paid substantially, though not completely, for her horrendous crimes," Bugliosi told the Los Angeles Times last year. "Paying completely would mean imposing the death penalty."


Or dying flat on her back in a prison bed. Paralyzed. Staring at a picture of Sharon Tate's dead body taped to the ceiling above her.


Bugliosi is the author of several books on the Manson case, including "Helter Skelter."

Debra Tate told CNN in an e-mail in March that she does not believe any Manson family member convicted of murder should ever be set free, saying the slayings were "so vicious, so inhumane, so depraved, that there is no turning back."

"The 'Manson Family' murderers are sociopaths, and from that, they can never be rehabilitated," Debra Tate said. "They should all stay right where they are -- in prison -- until they die. There will never be true justice for my sister Sharon and the other victims of the 'Manson Family.' Keeping the murderers in prison is the least we, as a society who values justice, can do."

In a manuscript posted on her Web site, Atkins, who was known within the Manson family as Sadie Mae Glutz, wrote that "this is the past I have to live with, and I have to live with it every day."

"Unlike the reader, or the people who seem to think Charles Manson was cool, I can't think about it for an hour or so and then go on with my life. Just like the families and friends of the victims, this is with me every day. I have to wake up every day with this and no matter what I do for the rest of my life and no matter how much I give back to the community I will never be able to replace what my crime took away. And that's not 'neat,' and that's not 'cool.'"

Atkins was housed in the California Institution for Women at Frontera until May 2008, when her declining health caused her to be moved to Central California Women's Facility at Chowchilla.

Manson and those convicted along with him in the murders -- Atkins, Patricia Krenwinkel, Leslie Van Houten and Charles "Tex" Watson -- have been in California prisons for more than three decades.

All were initially sentenced to death, only to have their sentences commuted to life in prison when the Supreme Court struck down death penalty laws in 1972, establishing a four-year moratorium on executions. Van Houten was released for six months after her conviction was overturned, but was reconvicted.
Posted by: gorb || 06/06/2009 01:35 || Comments || Link || E-Mail|| [1493 views] Top|| File under:
-Signs, Portents, and the Weather-
US Wind Energy Industry Installs Over 2,800 MW In First Quarter
The new wind powerprojects add up to 2,836 MW, according to initial AWEA estimates. The total wind power generating capacity in operation in the U.S. is now 28,206 MW, enough to serve over 8 million homes

In state news, Kansas and New York now have over 1,000 MW of wind power generating capacity - boosting the wind power "gigawatt" state club to nine:

+ Texas 7,907 MW

+ Iowa 2,883 MW

+ California 2,653 MW

+ Minnesota 1,804 MW

+ Washington 1,479 MW

+ Oregon 1,363 MW

+ New York 1,261 MW

+ Colorado 1,068 MW

+ Kansas 1,014 MW

In Texas, the portion of the large Roscoe project was completed, bringing the project up to 584.5 MW. The next 197-MW section of the project is slated to be completed soon, which will take it to the top of the list of the nation's largest operating wind power projects.

Indiana keeps its title as fastest growing state with the large 400.3-MW project that was brought online. States tallying the most rapid growth in wind capacity in the first quarter include:

+ Indiana 75%

+ Maine 55%

+ Nebraska 53%

+ Idaho 49%

+ New York 34%
Posted by: 3dc || 06/06/2009 16:37 || Comments || Link || E-Mail|| [302 views] Top|| File under:
Bodies Found From Tragic Air France Flight
Investigators of worst aviation disaster since 2001 have found remains and said doomed jet was without auto pilot Bodies and debris have been found from the Air France plane which went missing over the Atlantic, according to the Brazilian air force.

Remains were taken from the water at 11.14am (GMT) today and are now being examined, said air force spokesman Jorge Amaral.


Question? My assumption is, the bodies can present evidence of a bomb. True or false?


Earlier investigators said the passenger jet which crashed into the Atlantic last week transmitted 24 error messages before disappearing off the radar. The loss of the Airbus A330's autopilot was among the system failures reported, they claim.

However they say it is not clear whether the system malfunctioned or was switched off manually by the pilots themselves.

The Air France Flight 447 from Rio De Janeiro to Paris sent out a series of pre-crash signals during Sunday's flight, according to Paul-Louis Arslanian, the director of the French agency leading the crash investigation. Fourteen of those messages were sent within the space of one minute, from 3.10am BST to 3.11am BST. They included inconsistent speed readings and the failure of the autothrust.

Speaking at a press conference today Arslanian said errors in velocity calculations were a recurring problem on the Airbus made jets. He said: "We have seen a certain number of these types of faults on the A330. There is a programme of replacement, of improvement."

He added that the A330 were safe in the meantime.

The plane was flying through an area of thunderstorms and turbulence when it disappeared from air traffic control's radars. However meteorologists claim the severity of the weather conditions were not exceptional.
Posted by: Sherry || 06/06/2009 13:33 || Comments || Link || E-Mail|| [498 views] Top|| File under:
Africa Subsaharan
Guinea-Bissau politicians killed in anti-coup operation
[Mail and Globe] Military police in Guinea-Bissau on Friday killed a government minister who was to be a candidate in presidential elections in what they said was an operation to foil a planned coup attempt.

Territorial Administration Minister Baciro Dabo and former defence minister Helder Proenca were shot dead in what the intelligence services described as a bid to prevent a coup in the notoriously unstable former Portuguese colony.

Local radio said former prime minister Faustino Embali, who was seized by the security forces in the operation, was also later killed. Embali was killed "by bullets" on Friday, a hospital source said.

"This was about nipping a coup attempt in the bud. Among the authors of this coup some came quietly while others tried to resist, that is why they were killed," the state intelligence services said in a communiqué.

"We have material proof that this coup attempt was aimed at physically eliminating the head of the armed forces, overthrowing the interim head of state and dissolving the National Assembly," the statement said.

In March, soldiers killed President Joao Bernardo "Nino" Vieira in an apparent revenge attack for the slaying of the army chief of the West African country.

Guinea-Bissau has become a transit point for drug smuggling, where coups and political violence have been commonplace since independence in 1973.

The United States State Department said in its annual narcotics survey in February 2009 that Guinea-Bissau risked degenerating into a narco-state.

Campaigning for elections, which are scheduled for June 28, is due to begin on Saturday.
Posted by: Fred || 06/06/2009 00:00 || Comments || Link || E-Mail|| [311 views] Top|| File under:
Court victory for Zimbabwean journalists
[Iran Press TV Latest] Zimbabwe's High Court rules in favor of journalists and labels a state media commission responsible for accrediting journalists as illegal.

The court said on Friday that the commission had no legal authority as its term expired in January 2008, a lawyer for a journalists' lobby group said after the court ruling.

Four freelance reporters - Stanley Gam, Valentine Maponga, Stanley Kwenda and Jealous Mawarire - sued Prime Minister Morgan Tsvangirai after he barred them from covering the weekend trade bloc summit of the Common Market for Eastern and Southern Africa (COMESA), held in the resort town of Victoria Falls.

"Applicants are hereby allowed, upon being registered with the COMESA summit secretariat, to cover the event without the need to produce an accreditation card from the media and information commission," said Judge Bharat Patel.

The judge added that accreditation carried out by MIC from January 2008 was invalid.

In 2002, President Robert Mugabe's government passed the Access to Information and Protection of Privacy Act that compels journalists and media organizations to register with a government-appointed media commission.

Critics say Mugabe has used the media laws to muzzle his opponents.

In April, Mugabe's Justice Minister Patrick Chinamasa told the state-run Herald newspaper that the new government was looking at relaxing the stringent media laws.

A new body was supposed to be appointed by the unity government. But a power-sharing pact signed last year by Mugabe and Tsvangirai, which led to the formation of the unity government in February, is yet to be fully implemented.
Posted by: Fred || 06/06/2009 00:00 || Comments || Link || E-Mail|| [296 views] Top|| File under:
Bangladesh
Bomb hurled at Rab source's house; wife, son injured
Unidentified miscreants hurled a bomb at the house of a Rab source in Muktagachha upazila of Mymensingh injuring his wife and baby boy early today. A group of Jama'atul Mujahideen Bangladesh (JMB) cadres were arrested earlier following the information of Yakub Ali, the Rab source, police said.


So maybe the attackers weren't so unidentified, or maybe the RAB just rounded up the closest usual suspects.

People said the miscreants hurled the crude bomb at the house of Yakub at Dimnakuri village around 3:00am, leaving his wife and son injured. Yakub however escaped unhurt.

Rab and police, on information, visited the spot.
Posted by: Steve White || 06/06/2009 00:00 || Comments || Link || E-Mail|| [323 views] Top|| File under:
British PM says ŽŽwill not walk awayŽŽ from office
[Al Arabiya Latest] British Prime Minister Gordon Brown insisted he would stay in his job Friday despite a wave of ministerial resignations, saying: "I will not waver, I will not walk away."

"Yes it was a tough fight but we fight on for what we believe," Brown said during a press conference. "I accept my responsibility, I am not going to walk away from my duty to the country."

He accepted that his ruling Labor Party had suffered a "painful defeat" in local and European elections but said people would not forgive the government if it "walked away from our responsibilities."

Britain's defense secretary dealt another body blow to Brown earlier on Friday by quitting hours after a cabinet colleague had resigned calling for the prime minister to stand down. Six of Brown's ministers, four of them in the cabinet, have resigned in the past week.

In a shock move as polls closed late Thursday, James Purnell stepped down as Work And Pensions Secretary and called on Brown to resign, prompting the premier to reshuffle his government in a bid to re-launch his leadership.

Purnell is so far the only one stepping down to knife Brown on the way out with a resignation call. "I now believe that your continued leadership makes a Conservative victory more, not less, likely. That would be disastrous for our country," Purnell wrote in his resignation letter to Brown. "I am therefore calling on you to stand aside to give our party a fighting chance of winning. As such I am resigning from government."

Brown, weakened by the resignations, has backed down on plans to replace Finance Minister Alistair Darling with his long-time close ally Ed Balls. Ball is a divisive figure and economists had criticized the wisdom of changing the finance minister during the worst recession since World War Two.

Economists said they expected a Conservative finance minister to be in the job after the election. Britain will run a budget deficit of $282 billion (£175 billion) this year and taxes will ultimately have to be raised and spending cut to balance the books.

Health Secretary Alan Johnson also looks set to take over from Home Secretary Jacqui Smith.

A general election must be held by mid-2010, which the main opposition Conservatives are tipped to win over Labour, according to opinion polls.
Posted by: Fred || 06/06/2009 00:00 || Comments || Link || E-Mail|| [318 views] Top|| File under:
Caribbean-Latin America
12 similar flights deepen Air France 447 mystery
(CNN) -- At least 12 airplanes shared the trans-Atlantic sky with doomed Air France Flight 447, but none reported any problems, deepening the mystery surrounding the cause of the plane's disappearance.

Airlines confirmed that at least a dozen aircraft departed roughly at the same time and traversed approximately the same route, but did not report problematic weather conditions. This has led some aviation experts to suggest that technical problems on the airplane might be the main cause of the crash, though they may have combined with weather conditions to create serious problems.

The new information raises more questions than answers about Air France 447, believed to have plunged into the Atlantic Ocean somewhere between the coasts of Brazil and West Africa on May 31, presumably killing all 228 aboard. The plane's computer system reported a series of technical problems about four hours after takeoff and immediately after entering a large storm system a few hundred miles from the far eastern coast of Brazil. Severe winds, updrafts and even lightning have been mentioned as possible causes of the crash, potentially triggering a failure of the plane's technical systems.

In addition to Flight 447, Air France had four other Paris-bound flights that left in the same broad time frame from that part of the world, according to an airline spokesman. One flight left Rio de Janeiro, Brazil, at 4:20 p.m. At that same moment, another Air France flight left nearby Sao Paulo. A third Air France flight left Buenos Aires, Argentina, at 5:50 p.m., also heading for Paris. A final Air France flight left Sao Paulo at 7:10 p.m., almost exactly when the doomed flight took off from Rio.

All of these flights took a similar route toward Paris, heading first toward Recife on the east coast of Brazil and then continuing northeast over the Atlantic. None of the other flights experienced anything unusual, the spokesman said. All arrived in Paris the next day, with no significant delays of any kind.

That same evening two Air Iberia flights bound for Madrid, Spain, left Brazil at about the same time as Flight 447; one departed from Rio de Janeiro and another from Sao Paulo, according to officials at Iberia. Those flights also reported no problems. It was the same story for one British Air flight and three Air TAM Brazil flights, all of which flew routes similar to the missing plane.


Superb (though very technical) analysis of the weather issue here.
Posted by: Steve White || 06/06/2009 00:00 || Comments || Link || E-Mail|| [311 views] Top|| File under:
China-Japan-Koreas
Jesse Jackson Al Gore may go to NKorea to help US reporters
The United States might send former US vice president Al Gore to Pyongyang in order to negotiate the release of two American journalists on trial in North Korea for illegal entry.
Yes, Virginia, there is a Santa Clause!
State Department spokesman Ian Kelly did not rule out such a possibility when asked if it would make sense to send Gore, who is chairman of the California station Current TV, which employs the two journalists.

"It's a very, very sensitive issue, I'm not going to go into it," Kelly told reporters who pressed him on the matter.

"This is such a sensitive issue, I'm just not going to go into those kinds of discussions that we may or may not have had," he added when asked whether Gore himself had raised the matter with the State Department.

"The bottom line is that these two young women should be released but I'm not going to go into any kind of details on what we will or won't do," Kelly said when asked again if it would help to send Gore.


Ooh! Ooh! Mr. Kotter! I think it would help, I really do!


The two women, Laura Ling and Euna Lee, went on trial in North Korea Thursday on charges that could send them to a labor camp for years and further raise tensions with Washington following last week's nuclear test.

The TV reporters were detained by North Korean border guards on March 17 while researching a story about refugees fleeing the hardline communist state.

In a column published May 9 in the Washington Post, Victor Cha, a former adviser to president George W. Bush on North Korea, suggested that President Barack Obama's administration should send Gore to Pyongyang.


Snicker!


"The United States needs to send a high-level envoy to North Korea to bring these women home. The obvious candidate would be Gore," wrote Cha, who is now a a professor at Georgetown University.


Maybe we could start out with a trade and then worry about the rest later?


"The North Koreans would respect someone of his immense expanding stature, and his stake in the issue would make his mission eminently credible," he added.

"Without fear of setting or breaking diplomatic precedent, he could issue whatever 'apologies' were necessary to secure the two women's release," according to Cha. "Similar token apologies have been issued in the past."


Yes. For folks performing their duties and not trying to get a Poo-litzer Prize.


In the 1990s, Washington obtained the release of two US nationals who were arrested by the North Koreans. One was a young man suspected of espionage and the other was a military helicopter pilot who was shot down after having entered North Korean air space.
Posted by: gorb || 06/06/2009 01:44 || Comments || Link || E-Mail|| [300 views] Top|| File under:
Economy
Court clears Chrysler to exit bankruptcy
[Iran Press TV Latest] A US appeals court cleared the way for Chrysler to exit bankruptcy under an alliance with Italy's Fiat.

A three-judge panel from the Second Circuit Court of Appeals upheld without comment a decision by a bankruptcy judge approving the US government-backed plan to create a new entity to buy the assets of the troubled US number three automaker.

The panel allowed the opponents of the plan until 2000 GMT Monday to obtain any further delay from the US Supreme Court.

The appeals court decision puts Chrysler on the verge of completing its quick exit from bankruptcy protection following a filing on April 30 in a plan backed by President Barack Obama's administration to tie the group to Fiat.

A Chrysler spokesman said the company "welcomes the court's decision and appreciates the court's recognition of the need for a swift conclusion to this process so we can quickly start building the new car company."

Chrysler has idled its factories and says it is losing 100 million dollars daily. Fiat, the only partner apparently able and willing to step in, has said it could walk away if the deal is not finalized by June 15.

The emergency dismantling of Chrysler -- including the shutting down of hundreds of car dealerships -- and rebuilding of the company in partnership with Fiat is the first step in the government's attempts to save the auto industry from collapse.

The creditors filing the appeal, holding USD 42m out of USD 6.9b of Chrysler debt, argued fundamental legal protections were ignored in a sale forced through by Washington.
Posted by: Fred || 06/06/2009 00:00 || Comments || Link || E-Mail|| [311 views] Top|| File under:
Europe
Turkey: Latest coup suspects released
[ADN Kronos] Turkish authorities on Friday released 14 people detained in the latest wave of arrests in relation to an alleged coup plot against the government, broadcaster CNNTurk reported. The 14 were among 20 people arrested on Thursday as part of an investigation into a weapons cache found in Istanbul's Poyrazkoy neighborhood in April.

Ten serving military officers were among the detained in five provinces.

Turkish military spokesman, Metin Gurak, however, told a weekly media briefing on Friday that an army major and a petty officer were detained in the operations which are part of the ongoing Ergenekon case.

Launched in 2007, the Ergenekon case has detained more than 200 on suspicion of forming an illegal organisation to provoke a series of events that would pave the way to a military coup.

About 140 people are already on trial in the case, including retired generals, lawyers and journalists.

The Ergenekon operation was revealed in June 2007 when grenades were allegedly discovered in a house in Istanbul's Umraniye district.

It is alleged to have exposed an illegal organisation that was planning events that would pave the way for a military coup to overthrow the ruling AKP government.

Turkey's military has staged three coups and pressured a fourth government, the first led by Islamists to step down in 1997.


Posted by: Fred || 06/06/2009 00:00 || Comments || Link || E-Mail|| [311 views] Top|| File under:
Home Front: Politix
Schwarzenegger suggests state consider flat tax
Could the flat tax come to California?

Gov. Arnold Schwarzenegger said today that he would like to see such "radical" proposals come out of a commission now studying an overhaul of the state's tax system. The governor told the editorial board of the Sacramento Bee that he hoped the commission would not be afraid to propose something like "a 15% straight tax."
Maybe if you eliminated all other taxes.
"That's the kind of radical, daring kind of a proposal that I want to see on the table so we can look at it and say, 'Oh, let's study this, maybe that is the way to go,' " Schwarzenegger said during the discussion, which was webcast.

The current system, based on highly unstable income tax revenue that fluctuates with the economy, "doesn't work," Schwarzenegger said.


I dunno. I think of it as sort of an incentive for the politicians to keep the economy humming rather than drive it into the ground with insane pro-illegal immigration policies and the like.


Advocates of a flat tax, which applies a single tax rate to all income, say it increases compliance with the tax codes because it is so simple and easy to understand. But opponents dislike that it taxes the wealthy at the same rates as the poor.


Or the poor at the same rate as the wealthy. You decide. Either way, I've heard that the poor don't pay taxes and that the wealthy don't pay taxes. I'm so confused.


Steve Forbes and Jerry Brown both pushed for it during their presidential campaigns.


Musta pi$$ed off the Accountants' Union or something.


Schwarzenegger said he was concerned that the commission might be too timid in what it suggests and rule things out in advance thinking that either Democrats or Republicans would object.

"I hope and I pray that they don't think they have to make a political decision," he said.


Arnold, worrying about it won't change anything. Apparently not even Californian voters get it. After all, how can they be overdrawn if they still have checks left in their checkbook, right? I'm sure someone will find some money somewhere! Maybe California could start investing in some of their lottery tickets!
Posted by: gorb || 06/06/2009 01:53 || Comments || Link || E-Mail|| [417 views] Top|| File under:
Israel-Palestine-Jordan
Water cannons fired at Jewish protesters


# Orthodox Jew protest against parking lot
# Police fire water cannons at protesters
# Jews say it's a violation of religios law


I think you mean "religious"



ISRAELI police fired water cannons at hundreds of ultra-Orthodox Jews in Jerusalem who threw stones in protest against the opening of a public parking lot they see as a violation of religious law.

Micky Rosenfeld, a police spokesman, said six officers were injured by stones and five protesters were arrested in the scuffles that erupted at the Israeli city hall building.

The protest pointed up continuing tensions between Israel's largely secular Jewish population and an Orthodox Jewish minority that insists the Jewish state follow ancient religious laws that proscribe driving or working on the Jewish sabbath.

Violence flared when hundreds of ultra-Orthodox Jews wearing traditional black robes tried to break into a parking lot beneath the city hall building officials had recently decided to open on the sabbath, a day most public buildings are closed.

Protesters "surrounded the building and were trying to break in from several directions" when police stopped them, Mr Rosenfeld said.

Demonstrators responded by throwing stones and bottles, and hundreds more joined in confrontations that erupted in several other Jerusalem neighbourhoods, Mr Rosenfeld said.

Jerusalem, a city holy to Jews, Muslims and Christians, is also at the heart of Israel's conflict with the Palestinians. Israel has annexed Arab East Jerusalem, captured in a 1967 war, as part of its capital, a move not recognised internationally.

Palestinians want East Jerusalem as capital of a future state that they seek in the Gaza Strip and occupied West Bank.
Posted by: Oztralian || 06/06/2009 20:14 || Comments || Link || E-Mail|| [408 views] Top|| File under:
Science & Technology
U.S. Air Force Aims to Launch Space Plane Next Year
It has been a long haul to the launch pad, but the U.S. Air Force and Boeing are gearing up to loft the X-37B – an unpiloted military space plane, SPACE.com has learned.

Tucked inside the shroud of an Atlas V Evolved Expendable Launch Vehicle (EELV), the winged craft will be boosted out of Cape Canaveral, Florida, orbit the Earth and then make an auto-pilot landing in California.

The X-37B OTV-1 (Orbital Test Vehicle 1) is currently on the launch manifest for January 2010, explained U.S. Air Force Captain Elizabeth Aptekar, who works in media operations for the Secretary of the Air Force Office of Public Affairs in Washington, D.C.

"The vehicle is ready for the shipping process, which includes minor close-out activities," Aptekar told SPACE.com. "The vehicle will ship at the conclusion of the pre-ship activities ... which should be approximately 60 days before its launch date."

Years ago, the X-37B was originally slated to be deployed from the payload bay of a space shuttle. But following the tragic Columbia accident, the craft was transferred to a Delta rocket, and then later geared to be sent aloft via the Atlas V EELV.

Flying testbed

In July 1999, Boeing Phantom Works began work to develop the X-37 via a four-year cooperative agreement with NASA. In November 2002, Boeing was awarded a $301 million contract to continue the development of the X-37 flight demonstrator.

That contract included the development of an X-37 Approach and Landing Test Vehicle to carry out a progressive series of approach and landing tests, followed by the development of an X-37 vehicle designed as an orbital flight test craft.

The vehicle's long and winding history includes an X-37 government team that was once led by NASA's Marshall Space Flight Center in Huntsville, Alabama. Also at one point, the project fell under the Defense Advanced Research Projects Agency (DARPA).

Details sketchy

While next year's flight profile remains a bit hazy, reports have the X-37B under auto-pilot control zooming into Vandenberg Air Force Base for a landing, or perhaps at Edwards Air Force Base, California.

As a reusable space plane, the intent of the craft is to serve as a testbed for dozens of technologies in airframe, propulsion and operation, and other items in the hopes of making space transportation and operations significantly more affordable.

According to earlier press releases issued by Boeing, the X-37 orbital craft is capable of circling Earth for up to three weeks.

"Potential new commercial and military reusable space vehicle market applications for these technologies range from on-orbit satellite repair to the next-generation of totally reusable launch vehicles," explained past Boeing-issued material.

[NASA's mission last month to service the Hubble Space Telescope marked the last satellite-servicing mission by the shuttle fleet.]

The intent of the X-37B mission is to try out a wide variety of experiments and technologies, including a highly durable, high-temperature thermal protection system; storable, non-toxic liquid propellants; and important new aerodynamic features - all of which are applicable to future reusable space vehicles.

The vehicle is about 27.5 feet long with a roughly 15-foot wingspan and tips the scales at about 5 tons at liftoff.

* Military Space: Securing the High Ground
* X-37 Flies At Mojave But Encounters Landing Problems
* NASA Gets Out of Satellite Servicing Business

Posted by: 3dc || 06/06/2009 19:21 || Comments || Link || E-Mail|| [300 views] Top|| File under:
Something Kennedy will not let happen here.
The world's first floating wind turbine is to be towed out to sea this weekend. Statoil's Alexandra Beck Gjorv told the BBC the technology, the Hywind, to be put off Norway's coast - "should help move offshore wind farms out of sight".

And it could lead to offshore wind farms eventually being located many miles offshore, away from areas where they cause disruption, Ms Gjorv added.

This would benefit military radar operations, the shipping industry, fisheries, bird life and tourism.

"Taking wind turbines to sea presents new opportunities," said Ms Gjorv, of Statoil's new energy division. "The wind is stronger and more consistent [and] areas are large."

The Hywind, a 2.3 megawatt (MW) wind turbine built by Siemens, combines technologies from both the wind farming industry and the oil and gas sectors, and will be tested off the coast of Norway for two years. In a similar way to how large parts of icebergs are hidden below the sea surface, the turbine has a 100 metre draft that is anchored to the seabed with cables, that can be up to 700 metres long.
Posted by: 3dc || 06/06/2009 15:14 || Comments || Link || E-Mail|| [296 views] Top|| File under:
Southeast Asia
PAS open to non-muslims
[Straits Times] MALAYSIAŽS Islamic opposition party promised to let non-Muslims become full-fledged members Friday as part of efforts to win over minorities who are suspicious of the partyŽs hardline policies. The Pan-Malaysian Islamic Party, the Muslim-majority countryŽs biggest opposition group, has long alienated the ethnic Chinese and Indian minorities because of its ambition to govern through an Islamic state with strict religious and morality laws.
Posted by: Fred || 06/06/2009 00:00 || Comments || Link || E-Mail|| [303 views] Top|| File under:
Syria-Lebanon-Iran
Ahmadinejad: Corruption revelations will continue
[Iran Press TV Latest] Iran's incumbent President Mahmoud Ahmadinejad says he will reveal more names to the public if "the racketeers" do not stop meddling in public properties.

In an address in Isfahan on Friday, Ahmadinejad said "Some asked me why I mentioned some names, and I say this is just the beginning of the way, if they do not stop plotting against the people and the government ... all of them will be introduced to the public."

The news comes a few days after Ahmadinejad lashed out at former president Ali Akbar Hashemi Rafsanjani in a live TV debate with his main presidential election opponent, Mir-Hossein Moussavi.

Ahmadinejad accused the Rafsanjani family as well as some other prominent political figures in the Islamic Revolution of "political sabotage" and "money laundering".

Ahmadinejad who is seeking a second term in office, added in the Friday speech that "They preferred their families and their groups' benefits over the benefits of the public and little by little, rings of power and wealth started to shape, till they were detached from the workaday public," Fars news agency reported.

With the presidential campaign running at full steam, Hassan Rowhani, Head of the Center for Strategic Research also took a swipe at Ahmadinejad for "rabble-rousing" ahead of the June 12 election.

"Rabble-rousing, psychological warfare and leveling accusations against high-ranking officials cannot buy people's vote," said Rowhani, who is also a representative of the Leader of the Islamic Revolution, Ayatollah Seyyed Ali Khamenei, in Iran's National Security Council.

He added that the Ahmadinejad administration should address concerns regarding government's activities rather than attempting to divert public attention by accusing prominent officials of corruption.

The Hashemi Rafsanjani family has decided to file a lawsuit against President Ahmadinejad alleging that he has accused them of false accusations and committed mass public deception.
Posted by: Fred || 06/06/2009 00:00 || Comments || Link || E-Mail|| [414 views] Top|| File under: Govt of Iran
Who's in the News
44
[untagged]
3
Govt of Pakistan
3
al-Qaeda in Pakistan
2
TTP
2
Govt of Iran
2
Hezbollah
2
Lashkar e-Taiba
1
TNSM
1
Jamaat-e-Islami
1
al-Qaeda
1
Palestinian Authority
1
Govt of Sudan
1
Govt of Syria
Bookmark
E-Mail Me
The Classics
The O Club
Rantburg Store
The Bloids
The Never-ending Story
Thugburg
Gulf War I
The Way We Were
Bio
Merry-Go-Blog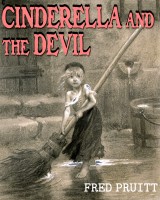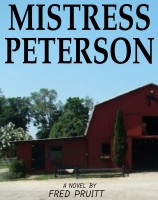 On Sale now!


A multi-volume chronology and reference guide set detailing three years of the Mexican Drug War between 2010 and 2012.

Rantburg.com and borderlandbeat.com correspondent and author Chris Covert presents his first non-fiction work detailing the drug and gang related violence in Mexico.

Chris gives us Mexican press dispatches of drug and gang war violence over three years, presented in a multi volume set intended to chronicle the death, violence and mayhem which has dominated Mexico for six years.
Click here for more information


Meet the Mods
In no particular order...


Steve White
Seafarious
Pappy
lotp
Scooter McGruder
john frum
tu3031
badanov
sherry
ryuge
GolfBravoUSMC
Bright Pebbles
trailing wife
Gloria
Fred
Besoeker
Glenmore
Frank G
3dc
Skidmark
Alaska Paul



Better than the average link...



Rantburg was assembled from recycled algorithms in the United States of America. No trees were destroyed in the production of this weblog. We did hurt some, though. Sorry.
3.238.190.82