-Lurid Crime Tales-
Man claims stripper permanently injured him
A Loxahatchee
man is suing Cheetah nightclub, claiming he was permanently injured after a dancer kicked him in the head.

Michael Ireland has filed suit against the club, alleging dancer Sakeena Shageer kicked him 'without warning.'

Cheetah Palm Beach manager Rod Kimbrough says that's not quite the way they remember the night. "A patron violently slapped the young woman on her buttocks and she was walking around the top of the bar and I guess out of a natural response she turned around and kicked him. From what I'm told he refused medical attention and came back in the club after that and had beers," says Kimbrough.

He also questions how Shageer, who dances by the stage name Suki, could have caused so much damage. "She's a very nice, young small girl, definitely did nothing in a malice way."

"Small is the operative word?" asks Holmes.

"Yeah. Five foot one," says Kimbrough.


I don't know. Mr. Wife's sister is all of 5'2", but in her youth she could leg press 420 lb. (about 190 kg) -- she was a figure skater. What's the difference between a dancer's snap kick and a black belt's? Not that Mr. Ireland is likely to win his case with that argument, I imagine.

Ireland has retained powerful local law firm Lytal and company. They told us they tried to resolve the issue with the club's insurance carrier. When that failed, they filed the lawsuit.

We could not reach Ireland for comment. We also tried to reach Shageer, but she did not return our calls.
Posted by: Beavis || 06/04/2009 10:51 || Comments || Link || E-Mail|| [10794 views] Top|| File under:
-Obits-
David Carradine found dead in Bangkok
BANGKOK -- Actor David Carradine, star of the 1970s TV series "Kung Fu" who also had a wide-ranging career in the movies, has been found dead in the Thai capital, Bangkok.

A spokesman for the U.S. Embassy, Michael Turner, confirmed the death of the 72-year-old actor. He says Carradine died either late Wednesday or early Thursday, but he could not provide further details out of consideration for his family.
The Web site of the newspaper The Nation cited unidentified police sources as saying Carradine was found Thursday hanged in his luxury hotel room and is believed to have committed suicide.

Carradine was a leading member of a venerable Hollywood acting family that included his father, character actor John Carradine, and brother Keith.
Posted by: tu3031 || 06/04/2009 10:22 || Comments || Link || E-Mail|| [10795 views] Top|| File under:
-Short Attention Span Theater-
Today in History: Midway, 1942
. . . Beginning at 10:22,
Enterprise's aircraft attacked Kaga, while to the south, Yorktown's aircraft attacked carrier Soryu;, with Akagi being struck by several of Enterprise's bombers four minutes later. Simultaneously, VT-3 was targeting Hiryu, although the American torpedo aircraft again scored no hits. The dive-bombers, however, had better fortune. Within six minutes, the SBD dive bombers made their attack runs and left all three of their targets heavily ablaze. Akagi was hit by just one bomb, which was sufficient; it penetrated to the upper hangar deck and exploded among the armed and fueled aircraft there. One extremely near miss also slanted in and exploded underwater, bending the flight deck upward with the resulting geyser and causing crucial rudder damage. Soryu took three bomb hits in the hangar decks; Kaga took at least four, possibly more. All three carriers were out of action and would eventually be abandoned and scuttled. . . .

Posted by: Mike || 06/04/2009 09:50 || Comments || Link || E-Mail|| [10797 views] Top|| File under:
Horse, donkey and goat die in fire at furniture store
Or was it really a brothel?


LAHORE: Three animals were burnt alive and furniture worth millions of rupees was reduced to ashes as fire erupted in a make-shift furniture store near Scheme Morh on Monday. According to the City District Fire Brigade sources a donkey, a horse and a goat were burnt to death. The animals were tied with poles of the tent that caught fire and no one untied them when the fire broke out. They said the fire erupted in the store of Alhaj Abdul Latif where Latif kept old furniture for sale. All the items were burnt. However, the Fire Brigade and Rescue 1122 firefighters extinguished the fire after an operation of three hours.
Posted by: Glenmore || 06/04/2009 08:58 || Comments || Link || E-Mail|| [10793 views] Top|| File under:
-Signs, Portents, and the Weather-
He used his full name, Barack Hussein Obama - someone shouted, "We love you."
Highlighting his own Muslim roots and embracing Islamic culture, President Obama on Thursday defined himself as the linchpin in a "new beginning" between the West and Islamic world.

The U.S. president delivered a sweeping, hour-long address in Cairo, Egypt, aimed at reaching out to the world's 1.2 billion Muslims, an address he promised during the presidential campaign.

Obama's speech cycled through the most contentious of issues between and among Western and Islamic societies -- from Iraq to Afghanistan to democracy and religious freedom.

"I've come here to Cairo to seek a new beginning between the United States and Muslims around the world -- one based upon mutual interest and mutual respect, and one based upon the truth that America and Islam are not exclusive, and need not be in competition," Obama said.

The president sought to highlight Muslim contributions to the modern world and stress common ground between his country and Muslim states, drawing heavy focus to his early life in Muslim Indonesia as well as his Muslim family members. He noted that while he is a Christian, his father came from a Kenyan family that "includes generations of Muslims."

Obama quoted the Koran and greeted the Cairo University audience with the Arabic, "assalaamu alaykum," or "peace be upon you." He used his full name, Barack Hussein Obama. The audience applauded thunderously when the president cited lessons from the Koran and at one point someone shouted, "We love you."

Obama declared he has experienced Islam on three continents, which has shaped an attitude of tolerance toward its religion and culture.

"That experience guides my conviction that partnership between America and Islam must be based on what Islam is, not what it isn't. And I consider it part of my responsibility as president of the United States to fight against negative stereotypes of Islam wherever they appear," Obama said to applause. He said neither Muslims nor Americans, though, can fit the "crude stereotype" they are sometimes assigned.

He closed his speech by citing passages endorsing peace from Christian, Jewish and Islamic scripture.

"There is one rule that lies at the heart of every religion -- that we do unto others as we would have them do unto us. This truth transcends nations and peoples," he said.

Obama expressed regret for the U.S.-led war in Iraq -- a war he opposed when he was a state legislator -- and called it a reminder of the need to use diplomacy over force when possible. But he attempted to convince Muslims that the current conflict against extremists in Afghanistan and Pakistan is a worthy one, and their fight as well, though he said the U.S. does not seek a permanent presence in the region.

"In Ankara, I made clear that America is not -- and never will be -- at war with Islam," he said, referencing his speech to the Turkish parliament on his last overseas tour. "We will, however, relentlessly confront violent extremists who pose a grave threat to our security. Because we reject the same thing that people of all faiths reject -- the killing of innocent men, women and children. And it is my first duty as president to protect the American people."

He continued: "Islam is not part of the problem in combating violent extremism -- it is an important part of promoting peace."

As he addressed a series of sensitive topics, Obama handled one in a way sure to stir added controversy.

The speech included a message to Hamas, which the U.S. Department of State labels a terrorist organization, calling on the network to join the mainstream Palestinian coalition.

"Hamas does have support among some Palestinians, but they also have to recognize they have responsibilities, to play a role in fulfilling Palestinian aspirations, to unify the Palestinian people, Hamas must put an end to violence, recognize past agreements, recognize Israel's right to exist," Obama said.

Obama also waded deeper into the debate over the Palestinian-Israeli conflict.

The president, while calling the United States' bond with Israel "unbreakable" and shaming those who deny the Holocaust, continued to step up pressure on Israel's leadership to follow U.S. terms for a roadmap to peace. He called on Israel to stop constructing settlements in Palestinian territory and declared that Palestinian statehood is the only resolution to the conflict in the region.

"The United States does not accept the legitimacy of continued Israeli settlements. This construction violates previous agreements and undermines efforts to achieve peace," he said. "It is time for these settlements to stop."

In the days leading up to his address, the president's prior call for Israel to abandon all settlement construction drew criticism in the Jewish state, and had been rebuffed by Prime Minister Benjamin Netanyahu. Israelis note that "natural growth" like doctors' offices and schools will continue to occur in settlements.

Obama also called on Palestinians to abandon violence, comparing their struggle to that of blacks in South Africa and slavery-era America and suggesting only peaceful resistance would be productive.

And he condemned Holocaust denial as "ignorant" and "hateful," as well as other anti-Semitic rhetoric.

"Threatening Israel with destruction or repeating vile stereotypes about Jews is deeply wrong and only serves to evoke in the minds of the Israelis this most painful of memories while preventing the peace that the people of this region deserve," he said.

Obama spoke at Cairo University after meeting with Egyptian President Hosni Mubarak. He first traveled Wednesday to Riyadh in Saudi Arabia, where he met with King Abdullah.

From Egypt, Obama will head to Germany and France.

To all those nations, a continuing hot topic is Iran, which is believed to be developing nuclear weapons. Obama did not call on the United Nations to sanction the Islamic Republic, instead suggesting that to stop proliferation all nations must get rid of their nuclear weapons.

"I understand those who protest that some countries have weapons that others do not. No single nation should pick and choose which nations hold nuclear weapons. That is why I strongly reaffirmed America's commitment to seek a world in which no nations hold nuclear weapons," he said.

But he said, "any nation, including Iran, should have the right to access peaceful nuclear power if it complies with its responsibilities under the Nuclear Non-Proliferation Treaty."
Posted by: GolfBravoUSMC || 06/04/2009 12:21 || Comments || Link || E-Mail|| [10797 views] Top|| File under:
Africa North
Mauritania to postpone elections, create provisional government
[Maghrebia] Following six days of mediation talks, Mauritanian political rivals agreed to postpone the country's presidential election from June 7th to July 18th, Senegalese Foreign Minister Cheikh Tidiane Gadio announced Tuesday (June 3rd) in Dakar, Under the deal brokered by international mediators from the African Union, the UN, the Arab League and the EU, a transitional government will be set up on June 6th. The opposition FNDD and RFD parties, which had planned to boycott the poll, will split 26 ministerial posts with the ruling junta's High State Council. Former junta leader General Mohamed Ould Abdelaziz, who resigned to run in the presidential election, will name the prime minister. Abdelaziz is expected to sign the accord on Thursday in Nouakchott.

AFP quoted EU mediator Gilles Hervio as saying that the deal would "open the path to co-operation that has been suspended for too long" between Mauritania and the international community.
Posted by: Fred || 06/04/2009 00:00 || Comments || Link || E-Mail|| [10793 views] Top|| File under:
Bangladesh
All MPs to get car, driver, fixed fuel, other boodle
[Bangla Daily Star] The Parliament Secretariat Commission yesterday decided to provide lawmakers with a vehicle, a driver and a certain amount of fuel allowance each as it is against reintroducing the provision that allows MPs to import duty-free cars.


Cheez, do these guys think they're British?

The last caretaker government scrapped the provision through an ordinance in the wake of widespread scandal and irregularities in importing duty-free luxurious cars. But the new parliament did not ratify the ordinance, which increased hopes among many lawmakers about getting back the privilege.

"No duty-free cars from now," Speaker Abdul Hamid, chief of the Parliament Secretariat Commission, told reporters at his office after a meeting of the commission.

"Lawmakers will get vehicles from next July and all of them will get vehicles in the next financial year...Committee chiefs will get priority in this regard," the speaker said. "We will seek supplementary budget for the Parliament Secretariat for purchasing the vehicles."

As per the commission's decision, chiefs of different parliamentary committees can use the Jatiya Sangsad's flag on their vehicles. Each committee chief will also get a gunman for security. The commission also decided that the speaker's vehicle would carry the flag of the Jatiya Sangsad.
Posted by: Fred || 06/04/2009 00:00 || Comments || Link || E-Mail|| [10800 views] Top|| File under:
Caribbean-Latin America
Air France stories
From Reuters at the link, and from the New York Post here. Looks like the weather did it and not a bomb.
Posted by: Steve White || 06/04/2009 08:52 || Comments || Link || E-Mail|| [10793 views] Top|| File under:
Brazilian navy races to solve Air France mystery
[Al Arabiya Latest] Brazilian navy divers rushed on Wednesday to reach the wreckage of an Air France jet and start the grim job of pulling debris from the Atlantic Ocean, where the plane with 228 people went down in the airline's worst disaster in its 75-year history.

Four navy ships with recovery equipment and a tanker were headed to a 3-mile (5 km) strip of water strewn with airplane seats, an orange buoy, wiring, hunks of metal and jet fuel stains about 745 miles (1,200 km) northeast of the coastal city of Recife.

Rear Admiral Domingos Nogueira said the navy was battling tough weather as officials predicted the hardest task would be finding the flight data and voice recorders that hold clues to why the plane fell out of the sky during a severe storm in the middle of the night.

Mysterious crash
Distraught relatives who had prayed for a miracle gave up hope as experts were certain that all aboard died on the flight, which left Rio de Janeiro on Sunday night bound for Paris.

So far no bodies have been sighted on flyovers by the air force, which spotted evidence of the catastrophe on Tuesday, allowing the navy to mount a retrieval operation.

"The ships are equipped to arrive and pick up pieces of the Airbus," Nogueira said. "Each ship has two divers on board and smaller ships to throw into the ocean to try and get pieces."

Helicopters would then be used to take wreckage of the Airbus A330 from the ships to a base on the Brazilian archipelago of Fernando de Noronha, 430 miles (700 km) from the crash site.

Officials said the recorders needed to identify the causes of the mysterious crash could be on the ocean floor at a depth of 6,600 to 9,800 feet (2,000 to 3,000 meters). The recorders are designed to send homing signals for up to 30 days when they hit water but many do not float well. One expert said it could be among the hardest recoveries since the decades-long search to find the Titanic.
Posted by: Fred || 06/04/2009 00:00 || Comments || Link || E-Mail|| [10793 views] Top|| File under:
Chavez says US sought to assassinate him
Venezuelan President Hugo Chavez has charged that he eluded a US intelligence plot to kill him, in a move likely to pile new pressure on already uneasy ties with the United States.

Chavez, appearing on state media Tuesday for the first time since walking out in the middle of his own television marathon days earlier, claimed he ducked an assassination plot in El Salvador where he was to have attended the swearing in of its new president. "The information was very specific. It was all ready to take place, they were going to carry out an attack against me on arrival in San Salvador," Chavez charged.

He insisted the alleged plan aimed to launch "one or several missiles at the Cubana jet that was readied for the trip" in Caracas. Chavez, the closest regional ally of communist Cuba, said he received information on the plot from Nicaraguan President Daniel Ortega. He did not immediately elaborate. But he claimed "Venezuelan coup plotters went to San Salvador two weeks ago. I know them. They are the ones who have sworn they would kill me."

CIA: Chavez did not accuse US President Barack Obama personally, saying US intelligence activities operate outside the president's authority. "I am not accusing Obama. I think the American president has good intentions," Chavez said. "But over and above Obama, there is the CIA, and all of its tentacles. I have no doubt US intelligence services are behind this." Referring to a Venezuelan fugitive, Chavez claimed "Luis Posada Carriles' people" also were behind the alleged plot and urged Obama to extradite him.
Posted by: Fred || 06/04/2009 00:00 || Comments || Link || E-Mail|| [10796 views] Top|| File under:
China-Japan-Koreas
Today in History: What I Saw at Tiananmen
Claudia Rosette, Wall Street Journal
It's now 20 years since I ran through a cross-fire of tracer bullets, heading into Beijing's Tiananmen Square in the early hours of June 4 to witness the end of the uprising in which millions of Chinese, in the spring of 1989, peacefully seized control of their own capital and demanded democracy.

In a long career as a reporter, which has included both tanks and gunfire elsewhere, there is no story I have covered that has been more haunting, inspiring and important than that Tiananmen uprising. And there is no story that, in its plotline, has been more heartbreaking....

Since the Tiananmen uprising of 1989, China's rulers have loosened the economic strictures enough to allow remarkable growth -- testament to the vibrancy of the Chinese people given even half a chance. Out of this, China's rulers have devoted enormous resources to projects meant to suggest they run a modern nation -- sending astronauts into space, convening conferences on the climate, and hosting the 2008 Olympics.

Count me unimpressed. The real sign of modernity will come when China opens up its political system enough so that the country's leaders no longer fear June 4 but treat the Tiananmen uprising with the honor it deserves....



Go read it all.
Posted by: Mike || 06/04/2009 09:57 || Comments || Link || E-Mail|| [10795 views] Top|| File under:
Economy
13 US Cities have more than 15% unemployment
NEW YORK (CNNMoney.com) -- There were 13 unlucky cities with unemployment rates topping 15% in April, and another 93 saw joblessness climb above 10%, according to a government report released Wednesday.

1. El Centro, Calif. 26.9%
2. Yuma, Ariz. 20.3%
3. Merced, Calif. 18.3%
4. Yuba City, Calif. 18.2%
5. Elkhart, Ind. 17.8%
6. Modesto, Calif. 16.8%
7. Stockton, Calif. 15.6%
8. Bend, Ore. 15.6%
9. Fresno, Calif. 15.5%
10. Visalia, Calif. 15.4%
11. Redding, Calif. 15.4%
12. Hanford, Calif. 15.3%
13. Longview, Wash. 15.2%

By comparison, only seven cities reported unemployment rates above 10% in April 2008, the Labor Department said in its report.
Posted by: Lord garth || 06/04/2009 09:13 || Comments || Link || E-Mail|| [10795 views] Top|| File under:
India-Pakistan
PML-N MPA accused of rape still at large
Pakistan Muslim League-Nawaz (PML-N) MPA and former special assistant to the chief minister, Munawar Gill has not been arrested so far after a rape case was registered against him on Tuesday, private TV channel reported on Wednesday. According to the channel, the police arrested Gill's co-accused Nasir, but had so far failed to arrest the MPA.
Posted by: Fred || 06/04/2009 00:00 || Comments || Link || E-Mail|| [10793 views] Top|| File under: Govt of Pakistan
Bio-Fuel Switchgrass Yields Are Greatly Underestimated
Energy crop company Ceres has announced that switchgrass can produce substantially more biomass than previously reported and that average yields often used by academics and policymakers to forecast bioenergy economics and environmental benefits may, in fact, be far too conservative.

The company reported that yield results from its nation-wide network of field trials showed that average biomass yields among switchgrass seed varieties tested last season were as much as 50% more than the government's projected yields for 2022.

The highest yield was reported in California, where a Ceres experimental variety produced 19 tons per acre.

Predicted that "through trait development, better genetics and improved crop management practices, we can continue to increase average yields for many years to come."
Posted by: 3dc || 06/04/2009 00:00 || Comments || Link || E-Mail|| [10794 views] Top|| File under:
Southeast Asia
Philippines will rewrite constitution
[Straits Times] PHILIPPINE lawmakers have passed a resolution to re-write the constitution, a move critics said on Wednesday is aimed at giving outgoing President Gloria Arroyo another term in power.


Hmmm... That might be the worst idea I've heard all day. It's certainly up there with the two or three worst.


The resolution was passed by the House of Representatives, which is dominated by Mrs Arroyo allies, following a marathon session just before midnight on Tuesday. It still needs the approval of the Senate.

The constitution, written in 1987, limits presidents to one six-year term in office. Tuesday's resolution would empower the Philippine Congress to convene as a constitutional assembly and re-write the document. 'It's impossible for them to do it without the Senate,' said Senate President Juan Ponce Enrile. He called the House measure an 'exercise in futility.'

The Philippines is due to hold a presidential election in May to choose the successor to Arroyo. Mrs Arroyo allies have been pressing to re-write the constitution for months - purportedly to make the economy more competitive by easing rules on foreign ownership in certain sectors.
Posted by: Fred || 06/04/2009 00:00 || Comments || Link || E-Mail|| [10798 views] Top|| File under:
Bali wonŽt enforce porn law
[Straits Times] INDONESIA'S mainly Hindu island of Bali has no intention of enforcing a controversial anti-porn law passed last year because it conflicts with local culture and tradition, the provincial governor said in an email interview.

Dr Yudhoyono's Democrat Party won the parliamentary election in April with one fifth of the votes, and has formed a coalition with several smaller parties including the Islamist Prosperous Justice Party (PKS).

Minority groups warned that the anti-pornography bill - which was passed in October last year and bans public displays of flesh and behaviour that could incite lust - was a sign of creeping conservatism in traditionally pluralist Indonesia.

Pluralism and religious freedom have become election issues in predominantly Muslim, officially secular Indonesia. The new law, which created much confusion over what would be considered pornographic, was slammed by religious minorities but backed by the Islamic and Islamist political parties allied to President Susilo Bambang Yudhoyono, who is seeking re-election in the presidential polls on July 8.

'As long as I am the governor of Bali, I, along with the head of the provincial government in Bali, have stated that we will not enforce this law in Bali,' Governor I Made Mangku Pastika told Reuters, adding that the law is 'not appropriate for the people of Bali.' He said the most serious effect of the law would be its impact on Bali's culture and traditional art, which includes nude statues and often sexually explicit imagery. 'The artworks and cultural practices of Bali are not in any way meant to be pornographic. They are meant to educate and communicate about the essence of life and existence,' he said.

Centuries-old traditions including outdoor bathing would also have to be banned if the law was properly enforced, added the governor, a former police chief who led investigations into deadly bomb attacks by Islamic militants on Bali.

Mr Pastika said that he had not yet been reprimanded by the central government, despite his stated aim to disobey the law.

Bali's economy is also heavily dependent on tourism because of its culture, beaches and surfing. The anti-porn law fuelled concerns that tourists might be arrested for wearing swimwear, but Mr Pastika said tourists were exempt. 'The impact of the law on our tourism sector will not be significant because tourism has been granted an exception,' he said.
Posted by: Fred || 06/04/2009 00:00 || Comments || Link || E-Mail|| [10793 views] Top|| File under:
Syria-Lebanon-Iran
Rezaei says Iranians Žfed upŽ with govt.
[Iran Press TV Latest] Principlist hopeful Mohsen Rezaei says Iranians are at their wits end trying to deal with the many political and economic problems facing the country.

Rezaei, a former Iranian commander who is a senior member to the influential Expediency Council, said the Iranian nation "is fed up with the current circumstances in the country" and lack of governmental action on a host of internal and foreign issues.

He said the time has come for Iran to close ranks with regional countries in order to have a greater say in the developments that occur in the Middle East.

"With [former US president] George W. Bush and [Iraqi dictator] Saddam Hussein out of power, the grounds have been prepared to for Iran to get in on the act and forge bonds with regional countries," said Rezaei.

He criticized the Ahmadinejad government for "doing not nearly enough" to strengthen Iran's strategic position in the region.

"Unfortunately, the government's harsh rhetoric against regional countries which have given rise to tension and conflict in the Middle East," he said.

Iran's presidential elections will take place on June 12. It will be the tenth since the establishment of the Islamic Republic in 1979 ended the reign of the country's pro-US monarch Mohammad Reza Pahlavi.

Mir-Hossein Mousavi, the last prime minister of Iran (1981-1989), and Mehdi Karroubi, two-time parliament (Majlis) speaker (1989-1992 and 2000-2004) have also announced their presidential bids.
Posted by: Fred || 06/04/2009 00:00 || Comments || Link || E-Mail|| [10793 views] Top|| File under: Govt of Iran
Who's in the News
49
[untagged]
3
Govt of Pakistan
3
al-Qaeda in Pakistan
3
TTP
2
Hamas
2
Govt of Iran
2
Lashkar e-Taiba
2
Hezbollah
2
Global Jihad
1
al-Qaeda
1
ISI
1
Iraqi Insurgency
1
Moro Islamic Liberation Front
1
Jundullah
1
Thai Insurgency
Bookmark
E-Mail Me
The Classics
The O Club
Rantburg Store
The Bloids
The Never-ending Story
Thugburg
Gulf War I
The Way We Were
Bio
Merry-Go-Blog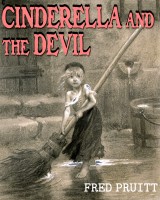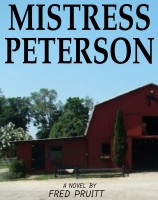 On Sale now!


A multi-volume chronology and reference guide set detailing three years of the Mexican Drug War between 2010 and 2012.

Rantburg.com and borderlandbeat.com correspondent and author Chris Covert presents his first non-fiction work detailing the drug and gang related violence in Mexico.

Chris gives us Mexican press dispatches of drug and gang war violence over three years, presented in a multi volume set intended to chronicle the death, violence and mayhem which has dominated Mexico for six years.
Click here for more information


Meet the Mods
In no particular order...


Steve White
Seafarious
tu3031
badanov
sherry
ryuge
GolfBravoUSMC
Bright Pebbles
trailing wife
Gloria
Fred
Besoeker
Glenmore
Frank G
3dc
Skidmark



Better than the average link...



Rantburg was assembled from recycled algorithms in the United States of America. No trees were destroyed in the production of this weblog. We did hurt some, though. Sorry.
18.232.56.9

Help keep the Burg running! Paypal: