-Lurid Crime Tales-
Gang sought after girl, 13, raped
Detectives are investigating a sex attack on a 13-year-old girl in West Yorkshire which may have involved up to a dozen men.

Five men have been arrested after the girl was raped and forced to engage in other sex acts in the Hoveringham Park area of Harehills. The men, aged between 17 and 21, have been released on bail, police said.

The victim was found wandering the streets in a traumatised condition at about 0500 BST on Sunday.

Police are looking for a number of other men in connection with the attack. Witnesses or anyone with information are being asked to contact police.
Crime Type: Check!
Area: Check!
Media omission of description: CHECK!
Posted by: Bright Pebbles || 06/02/2009 09:55 || Comments || Link || E-Mail|| [6477 views] Top|| File under:
-Obits-
New Bali horror as Arak drinkers die
Foreign nationals have been succumbing to poisoned liquor on the Indonesian island of Bali. A total of 23 people are thought to have died from alcohol poisoning in the past four days.

Doctors and police in the Bali capital, Denpasar, have said the foreigners probably died after drinking a popular local palm liquor known as Arak. They say the drinks were spiked with poisonous methanol, causing a swelling of the lungs and resultant asphyxiation.
Posted by: ed || 06/02/2009 13:12 || Comments || Link || E-Mail|| [6536 views] Top|| File under:
-Short Attention Span Theater-
Today's Idiot
Woman Says Frog's Croaking Killed Husband

A woman from New South Wales, Australia, claims a loud, croaking frog in her neighbor's pond caused her husband's death — and she fears she may be next.


"Cold green skin against soft warm flesh...a croak...a scream...and then you croak!"
Posted by: Mike || 06/02/2009 16:02 || Comments || Link || E-Mail|| [6500 views] Top|| File under:
Remember the virgin who autioned herself on the Internet?
'Natalie Dylan's' online virginity auction falls through

A 22-year-old woman who auctioned her virginity online is back on the market after an Australian man who paid to meet her has been banned by his wife. The 22-year-old California virgin who auctioned off her virtue online for over $4.7 million has yet to meet her winning bidder in the flesh - because his wife won't let him, reports The New York Post.

Natalie Dylan (not her real name) admitted the deal had fallen through. Last week, she got a phone call from the 38-year-old Australian real-estate businessman, who said he had to back out.

"I told him to go back into marriage therapy," sniped Dylan.

The Aussie cad then sheepishly asked for his $300,000 plus deposit back.

Dylan said no hard feelings; it would be returned.

Now Dylan, who launched the online campaign last spring through the Moonlite Bunny Ranch - a legal brothel in Nevada - is back on the auction block.
Posted by: 3dc || 06/02/2009 08:40 || Comments || Link || E-Mail|| [6477 views] Top|| File under:
Bangladesh
Khaleda sees bid to make Bangladesh a failed state
[Bangla Daily Star] BNP Chairperson Khaleda Zia yesterday alleged that a conspiracy is on to make Bangladesh a failed and non-functional state, and urged all be united to foil all conspiracies against the country.
Posted by: Fred || 06/02/2009 00:00 || Comments || Link || E-Mail|| [6462 views] Top|| File under:
BCL leader killed in broad daylight
[Bangla Daily Star] A local leader of Bangladesh Chhatra League (BCL) was killed in broad daylight at a crowded market in Kapasia upazila of Gazipur Sunday noon. The deceased Mozammel Hossain, 32, was the vice president of BCL Torgaon union.

Locals and police said two miscreants -- Russel and Fazlu -- swooped on Mozammel when he went to Karim market at Nabipur under Torgaon union at round 1:00 pm. The miscreants hammered two rods into his head and legs. They also cut tendons of his legs and hands.

Oh. That's a new one. Ow.

Students and teachers of the local non-government primary school and people at the market witnessed the incident but none dared to come to his rescue.The local BCL brought out processions at Kapasia Bazar Sunday night and yesterday protesting the killing. A group of agitating people blamed Jamal alias Jamal Military for the murder and set his house on fire.

Relatives took seriously injured Mozammel to the Orthopaedic Hospital in Dhaka where he died at around 9:00 pm the same day.

Kapasia Police Station Officer-in-charge (OC) Khandker Mizanur Rahman said Russel and Fazlu are known as criminals in the area. There are several cases against them with the local police station. He said the killing might have been caused following a the feud over some kind of business at the local market.

Gazipur Police Super Abdul Baten visited the spot Sunday night and additional policemen were deployed in the area to avert any untoward incident.
Posted by: Steve White || 06/02/2009 00:00 || Comments || Link || E-Mail|| [6466 views] Top|| File under:
Britain
White House Seeks a Proper Invitation for the Queen
The Obama administration is working with their French counterparts to make sure that Britain's Queen Elizabeth -- reportedly miffed, according to the British Press, at not being invited to the D-Day anniversary festivities in Normandy this weekend -- gets a formal invitation.

Alrighty then. They do have a sense of shame...however vestigial it may be.

Robert Gibbs, the White House press secretary, said on Monday that President Obama thinks the queen should be present at the event on Saturday. "We are working with those involved to see if we can make that happen," Mr. Gibbs said.

Mr. Gibbs's comments came after Buckingham Palace pointedly noted last week that the queen didn't get an invite, an omission which has had the British press fuming. Mr. Obama is attending the event (French President Nicolas Sarkozy invited him two months ago) as is British Prime Minister Gordon Brown. Mr. Sarkozy has said that the queen is welcome to come to the ceremony, but Obama administration officials say that they would like to see her receive a formal invitation.

Driving home that point, Mr. Gibbs joked at the end of his daily briefing with reporters Monday: "Will you -- will you -- will you please pass that directly to the queen for me?"

I'm sure someone was able to perceive the humour in Mr. Gibb's comment.

Makes you wish for Scott McClellan ...
Posted by: Bright Pebbles || 06/02/2009 00:00 || Comments || Link || E-Mail|| [6487 views] Top|| File under:
China-Japan-Koreas
US Sec Treasury mocked in China
In his first official visit to China since becoming Treasury Secretary, Mr Geithner told politicians and academics in Beijing that he still supports a strong US dollar, and insisted that the trillions of dollars of Chinese investments would not be unduly damaged by the economic crisis. Speaking at Peking University, Mr Geithner said: "Chinese assets are very safe." The comment provoked loud laughter from the audience of students.
Not sure what this incident means, but it doesn't look at all good from here.
I think this is another take on the same story we saw yesterday. It certainly is getting a lot of play, no doubt because we all share the same concern about asset safety, given the current administration's proclivities.
Posted by: Anguper Hupomosing9418 || 06/02/2009 15:47 || Comments || Link || E-Mail|| [6488 views] Top|| File under:
Actual NKor Statement:
DPRK Foreign Ministry Spokesman Clarifies Its Stand on UNSC's Increasing Threat

Pyongyang, May 29 (KCNA) — A spokesman for the DPRK Foreign Ministry issued a statement on Friday as regards the UNSC's threat to put additional sanctions against the DPRK, terming its successful nuclear test a violation of the UNSC Resolution 1718.

Over the past several decades, the DPRK has made every possible effort for the denuclearization of the Korean Peninsula, but the U.S., instead of seeking a substantial removal of nuclear threats, has steadily increased the level of pressure upon the DPRK and it has eventually brought even the six-party talks to collapse in wanton violation of the principles of respect for the sovereignty and sovereign equality, the underlying spirits of the September 19 Joint Statement, over the DPRK's launch of satellite, the universally recognized right of each state, the statement noted, and said:

At present, some countries were shocked at the news of the DPRK's second nuclear test. But an exceptional act has its exceptional reason.

The recent nuclear test conducted by the DPRK is the 2054th one on the earth.

The five permanent members of the UNSC have conducted 99.99 percent of all the nuclear tests.

Those countries have posed the biggest nuclear threats to the world. But they took issue with our first nuclear test, which was conducted in October 2006 as a self-defensive measure to cope with increased nuclear threats by the U.S., terming it a "threat to the international peace" and adopted the sanctions resolution against the DPRK. This is exactly the UNSC Resolution 1718.

This resolution fabricated by the hypocrites has immediately invited a total rejection by the DPRK and we still do not recognize such resolution.

The UNSC with such a record produced the "presidential statement" on April 14 putting in question only the satellite launched by the DPRK for the peaceful purpose and put into force the sanctions under its Resolution 1718 on April 24 only to cause an unbearable insult to the dignity of our people and gravely infringe upon the sovereignty of the DPRK.

The DPRK is neither a signatory to the Nuclear Non-proliferation Treaty nor to the Missile Technology Control Regime or MTCR. Such being the case, it has a right to conduct as many nuclear tests or missile launches as it wants in the event that the supreme interests of the state are infringed upon. Such self-defensive measures do not run counter to any other international law.

The UNSC has committed such unprecedented crime as the wanton infringement upon the right of a sovereign state to explore outer space for peaceful purposes and, instead of repenting of it, it is proactive in its outcry to cover up its crime. Under these circumstances, the DPRK, at this point, would like to draw a clear line of confrontation which will help clearly state who is to blame for the future unpredictable development of the situation.

First, the UNSC is involved in its high-handed act which will never be tolerated and it is the part of the self-defensive measures of the DPRK to respond to this with its own nuclear test which we had already made public to the world. There is a limit to our patience.

It is none other than the U.S. and other forces courting the U.S. favor who should be held entirely responsible for driving the situation to such a pass as they took the DPRK's peaceful satellite launch to the UN to launch a condemnation campaign.

It is what they said to the DPRK that a satellite launch belongs to an independent right of a sovereign state. But, after our actual satellite launch, they took sides with the U.S. in its move to condemn the DPRK.

Those countries remained silent when the large scale nuclear war exercises such as Key Resolve and Foal Eagle joint military exercises took place in the depth of the Korean peninsula. But, When the DPRK was compelled to conduct a nuclear test as a self-defensive measure, they are united in their voice, condemning it as "a threat to the regional peace and stability".

It means that they do not like the DPRK to possess what they had already put in place. In the final analysis, they mean small countries should obey big countries. The DPRK, though small in its territory and population, has self-confidence and grit that it is a politically and militarily strong country.

Second, we solemnly demanded that the UNSC make an apology for its crime of having seriously encroached upon the sovereignty of a sovereign state in gross violation of the Space Treaty and that it withdraw all its previously-crafted, unfair resolutions and decisions. Such a demand still remains in force.

As long as the Permanent Five alone invested with veto power and nuclear weapons have the mandate to identify what constitutes a "threat to international peace and security", the UNSC is not supposed to bring their own acts of intimidation into question indefinitely.

As long as the UNSC fails to respond to the DPRK's just demand, the DPRK will not recognize any resolution and decision of the UNSC in the future, too.

Third, if the UNSC will make further provocative actions, this will inevitably lead to the DPRK's approach towards adopting stronger self-defensive counter-measures.

The end of the Cold War worldwide works only between big powers, but a Cold War still persists on the Korean Peninsula.

The UNSC-crafted UN Command itself is a signatory to the Korean Armistice Agreement.

Any hostile act by the UNSC immediately means the abrogation of the Armistice Agreement.

The world will soon find out how the army and people of the DPRK will stand up against the high-handed and get-it-alone approach of the UNSC in defending its dignity and sovereignty.

The U.S. is keen on using a catchphrase "Carrot and stick."

It would be better for the "Donkey" of the U.S. Democratic Party to lick the carrot.
Posted by: 3dc || 06/02/2009 00:56 || Comments || Link || E-Mail|| [6496 views] Top|| File under:
A Korean Invasion Blindsides the U.S. Army -- but in a Good Way
Immigrants From Peninsula Swamp Program Offering Citizenship; Other Groups Squeezed

LOS ANGELES -- Suk Joon Lee, a South Korean immigrant, feared his days in the U.S. were numbered. His ice-cream shop wasn't doing well, and if it failed, his investor visa could be revoked. Then Mr. Lee stumbled upon a Korean-language Web site that described a way out: a program that the Army was about to launch that offered a shortcut to getting U.S. citizenship. The site was created by another Korean immigrant, James Hwang, and it explained in minute detail the steps required to qualify.

"James knew everything about the program, and he wasn't even in the military," says the 27-year-old Mr. Lee. In February, Mr. Lee, along with hundreds of other Korean immigrants who had learned about the pilot program from Mr. Hwang, descended on Army recruiting centers in New York to enlist.

The program was authorized without fanfare late last year by Defense Secretary Robert Gates to attract temporary immigrants who speak strategically important languages such as Arabic, Farsi and Korean. The bait: The soldiers could immediately apply for U.S. citizenship, skipping the sometimes decadelong process of securing a green card first.


Sounds like a smart program that could help our military find smart people. Let's just make sure we don't enlist any Nork plants ...


Continued on Page 49
Posted by: Steve White || 06/02/2009 00:00 || Comments || Link || E-Mail|| [6471 views] Top|| File under:
Down Under
Australian Islamic School Rejected
THE proposed islamic school near Camden has been rejected by the NSW Land and Environment Court.

The Quranic Society launched an appeal over the application after Camden Council turned down the plans in May last year.

Commissioner Graham Brown upheld Camden Council's decision to turn down the Quranic Society's application this morning. Commissioner Brown said he rejected plans for the school on Burragorang Rd because the development would not be in keeping with Camden's rural character and heritage.

The commissioner agreed with Camden Council's decision last year and rejected the school plans pursuant to objectives C and F of the site's 1(a) zoning. He also said some public interest arguments, presented to the court by Camden community members, were taken into consideration.

Camden Mayor Chris Patterson said he never doubted what the court's decision would be.

``The commissioner said he based the decision on planning grounds like council did 12 months ago,'' he said. ``I feel very happy that the council's decision has been vindicated by the court. I never questioned the outcome because I always believed we'd done the right thing.''

The council's solicitor Chris Shaw welcomed the decision. ``Council's original decision has been considered the correct decision based on the assessment of planning issues only,'' he said.

He said public interest issues had been given ``very little weight by the court, and that whether or not residents arguments against the school constituted racism was a matter for Camden''.

Quranic Society expert planning adviser Jeremy Bingham said there was no case for further appeal as the finding was based on ``fact not law''.

``The commissioner found against the school on one very specific and limited ground which was that the school was urban in character and therefore not in keeping with the existing rural character of the area which was the character of open grazing lands,'' he said. ``One of the objectives of the zone was to allow development only if it is in keeping with the existing character. All of the other grounds raised by objectors were rejected.

``The society is very disappointed. It has put a lot of time and effort and a lot of money into this. It has been a long process.''
Posted by: Oztralian || 06/02/2009 00:00 || Comments || Link || E-Mail|| [6475 views] Top|| File under:
Economy
Chinese company said to be buyer of Hummer
GUANGZHOU, China -- General Motors has reached a preliminary agreement for the sale of its Hummer brand of large sport utility vehicles and pickup trucks to a machinery company in western China with ambitions to become a carmaker, a person familiar with the Chinese government approval process said Tuesday.

The Sichuan Tengzhong Heavy Industrial Machinery Company Ltd., based in Chengdu, concluded the agreement with G.M., said the person, who insisted on anonymity. Sichuan Tengzhong is a privately owned company, but Tuesday's deal required preliminary vetting by Beijing officials, who retain the right to veto any effort at an overseas acquisition by a Chinese company and who give special attention to deals over $100 million.

G.M. announced the deal early Tuesday morning in Detroit but said that the memorandum of understanding would not allow it to reveal the buyer or the price. Industry analysts have estimated that the Hummer division would sell for less than $500 million. G.M., in a blog posting, said it had seen the report regarding a Hummer buyer but could not comment on speculation.
Continued on Page 49
Posted by: tu3031 || 06/02/2009 13:01 || Comments || Link || E-Mail|| [6506 views] Top|| File under:
Federal bankruptcy judge approves sale of most of Chrysler's assets to Fiat
A federal bankruptcy judge approved the sale of most of Chrysler LLC's assets to Italy's Fiat, moving the American automaker a step closer to its goal of a quick exit from court protection.

Judge Arthur Gonzalez said in his ruling late Sunday that a speedy sale -- the centerpiece of a restructuring plan backed by President Barack Obama's automotive task force -- was needed to keep the value of Chrysler from deteriorating and would provide a better return for the company's stakeholders than if it had chosen to liquidate.

"Any material delay would result in substantial costs in several areas, including the amounts required to restart the operations, loss of skilled workers, loss of suppliers and dealers who could be forced to go out of business in the interim, and the erosion of consumer confidence," Gonzalez wrote in his opinion.

"In addition, delay may vitiate several vital agreements negotiated amongst the debtors and various constituents."

As a result, the proposed sale must be approved in order to preserve the value of Auburn Hills, Michigan-based Chrysler's business and what is ultimately left for its stakeholders, Gonzalez said.

The ruling came ahead of fellow U.S.-automaker General Motors Corp.'s government-supported bankruptcy protection filing. The Detroit-based automaker filed for bankruptcy protection in New York's Southern District early Monday.
Posted by: Fred || 06/02/2009 00:00 || Comments || Link || E-Mail|| [6522 views] Top|| File under:
Kurdistan begins pumping oil for export
Iraq's Kurdistan regional government began on Monday to pump oil to the northern station "Khormalah" where it is expected to be exported to the outside world.
The pumping began in a ceremony attended by Iraqi President Jalal Talabani, Kurdish officials, however without the presence of Iraqi Oil Minister Hussain Al-Shahristani.Iraq's Kurdistan ministry of natural resources said in a statement that "the exported oil will be sold by Somo Company which will be in charge of marketing Iraqi oil," noting that "financial returns will go into the federal government accounts for the benefit of all Iraqi people." Regarding the legality of oil companies contracts with Kurdistan region and the Iraqi central government, President Talabani told reporters on the sidelines of the ceremony that "the contracts signed by the regional government are lawful and constitutional." The Iraqi leader added that there was an agreement between the Iraqi government which states that in the case of failure by the Iraqi parliament to approve oil and gas law as of March 2007, the provincial government has the right to sign contracts with the oil and gas companies.
In previous meetings the agreement was voted on and approved by the Iraqi cabinet, President Talabani added.

Last May, Kurdistan's ministry of natural resources announced that it will start exporting 100,000 barrels of crude oil in June. Kurdish officials say that the government hopes to produce 250,000 barrels of oil per day by mid-next year and one million barrels per day in two to three years time.

Roll out the barrels; we've got the blues on the run.
Posted by: Seafarious || 06/02/2009 00:00 || Comments || Link || E-Mail|| [6465 views] Top|| File under:
Italy-Algeria in joint gas pipeline project
Algerian gas exported to Italy would increase to 40 billion cubic meter by the year 2012, and the 1470 kilometer-long pipeline would transport eight billion cubic meter of gas a year. The pipeline would be stretched through Sardinia Island

Algeria and Italy would embark on investment in a pipeline project by next year as studies of the venture have been finalized, Algerian Minister of energy and Mines Chakib Khelil announced.


Russia's threats to turn off the spigot will have no impact soon enough.

In press statements during a dinner baquet in honor of visiting Italian Minister of Economic Development Claudio Scajola here last night, Khelil said works in the pipeline project would start in the year 2010. He said the first stage of the project was completed and the second stage would be finished by the end of the year.

Algerian gas exported to Italy would increase to 40 billion cubic meter by the year 2012. He said the 1470 kilometer-long pipeline would transport eight billion cubic meter of gas a year. The pipeline would be stretched through Sardinia Island.
Posted by: Seafarious || 06/02/2009 00:00 || Comments || Link || E-Mail|| [6469 views] Top|| File under:
Iraq
Iraqi Kurdistan begins first-time oil exports
[Al Arabiya Latest] Iraq's self-ruled Kurdish region began exporting oil for the first time on Monday, shipping crude through a pipeline to Turkey, in a major step forward for economic ties between the neighbors.

Kurdish President Massud Barzani and Iraqi President Jalal Talabani opened a ceremonial valve at the event while a live broadcast showed workers at the Taq Taq oil field in Arbil province turning on the pumps.

"It is a historic date, a giant step," said Barzani at a lavish ceremony in Arbil. "We are proud of this success, and this achievement will serve the interests of all Iraqis, especially the Kurds."

No representatives of Iraq's Shiiite Arab-led central government were apparent at the ceremony, underscoring Baghdad's still frosty relationship with Kurdistan's leaders, although Iraqi President Jalal Talabani, a Kurd, showed up.

Many hope the joint project between the autonomous region and Baghdad may pave the way to ending bitter domestic feuds over Iraq's oil wealth.

"These contracts are legal, constitutional and legitimate and they are in the interests of Iraqi people," said Talabani, a Kurd who, however, was not accompanied by any non-Kurdish member of the Baghdad government.

"We all love the Iraqi people and the Kurdish people are an important part of the Iraqi people, who made sacrifices to free Iraq from dictatorship," Talabani added.

"With the commencement of oil exports ... The Kurdistan region wants to be a leading example in the new Iraq ... to contribute to Iraq's increased oil production. Today, we are proud to be part of this," Khalid Salih, a senior Kurdistan Regional Government (KRG) adviser said ahead of the ceremony.
Posted by: Fred || 06/02/2009 00:00 || Comments || Link || E-Mail|| [6466 views] Top|| File under:
Science
New machine turns office waste into toilet paper - right in the office
Tokyo-based Nakabayashi offers everything from bookbinding services, child car seats and office products. But the newest (and certainly coolest) product of the 2,000-man company is an in-office machine , which turns used copier paper into toilet rolls, right there in the office. Brillant.

The toilet paper machine is able to produce two rolls per hour from around 1,800 sheets (or 7.2kg) of used A4-sized paper, which would have usually been just thrown away. At 600kg, it seems to be a dangerously massive piece of hardware.

Distribution in Japan begins in August and Nakabayashi wants to sell 60 units in the first year. Good luck with that, as each machine comes with a price tag of $95,000. Unfortunately, there is no information on operating costs yet, but I can't imagine these being in proportion.
Posted by: Pholush Angaviger6361 || 06/02/2009 13:06 || Comments || Link || E-Mail|| [6491 views] Top|| File under:
Who's in the News
66
[untagged]
5
TTP
4
Govt of Pakistan
1
Hamas
1
Hezbollah
1
Hizb-ut-Tahrir
1
Iraqi Insurgency
1
Jundullah
1
Taliban
1
al-Shabaab
1
al-Qaeda in Pakistan
Bookmark
E-Mail Me
The Classics
The O Club
Rantburg Store
The Bloids
The Never-ending Story
Thugburg
Gulf War I
The Way We Were
Bio
Merry-Go-Blog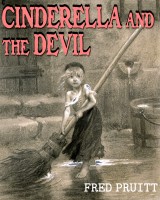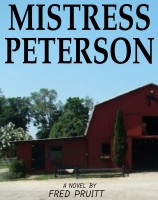 On Sale now!


A multi-volume chronology and reference guide set detailing three years of the Mexican Drug War between 2010 and 2012.

Rantburg.com and borderlandbeat.com correspondent and author Chris Covert presents his first non-fiction work detailing the drug and gang related violence in Mexico.

Chris gives us Mexican press dispatches of drug and gang war violence over three years, presented in a multi volume set intended to chronicle the death, violence and mayhem which has dominated Mexico for six years.
Click here for more information


Meet the Mods
In no particular order...


Steve White
Seafarious
Pappy
lotp
Scooter McGruder
john frum
tu3031
badanov
sherry
ryuge
GolfBravoUSMC
Bright Pebbles
trailing wife
Gloria
Fred
Besoeker
Glenmore
Frank G
3dc
Skidmark
Alaska Paul



Better than the average link...



Rantburg was assembled from recycled algorithms in the United States of America. No trees were destroyed in the production of this weblog. We did hurt some, though. Sorry.
3.235.140.84

Help keep the Burg running! Paypal: