-Lurid Crime Tales-
Today's Idiot
Family axes wedding plans, man cuts off organ in protest

CAIRO -- A 25-year-old Egyptian man cut off his own penis to spite his family after he was refused permission to marry a girl from a lower class family, police reported Sunday.

After unsuccessfully petitioning his father for two years to marry the girl,


"I said 'no' and that means 'no!' You ain't marryin' that floozy--her kind ain't good enough fer us. Now quit pesterin' me."


the man heated up a knife and sliced off his reproductive organ,
"Okay, Dad, if that's the way you want it, I'll show you!"
"Pull yer pants back up boy! You don't gotta show me--"
"Look out! He's got a knife!"
"Watch this!"
"Eeeewwww!"
"Gross!"
"Ooooowwwwww! That hurt! I didn't think that would hurt that much."
"Serves ya right ya knucklehead! Now pick that thing up!"
said a police official. The man was rushed to the hospital


"Super glue-stat!"


but doctors were unable to reattach the severed member, the official added citing the police report filed after the incident. The official, who spoke on condition of anonymity because he was not authorized to speak with the press,


"Shhhhh! Don't tell anyone I told you."


added that the man was still recovering in the hospital.

No grandkids for you, Dad. Take that!
Posted by: Mike || 06/01/2009 17:24 || Comments || Link || E-Mail|| [6470 views] Top|| File under:
Navy Probes SEALS over Missing Pirate Cash
Tens of thousands of dollars in Somali pirate booty has apparently vanished -- leading the Navy to probe members of its own elite assault team, The Post has learned.


Shades of 'Three Kings' ...

The Naval Criminal Investigative Service is probing allegations that $30,000 taken by the pirates from the safe of the Maersk Alabama during a high-seas standoff last month was never recovered after SEAL snipers shot the hijackers dead, law-enforcement sources said.

"We don't comment on the details of an ongoing investigation," said NCIS spokesman Ed Buice.

But sources say the SEALs, along with the members of the international anti-piracy Combined Task Force 151, and the crew of Maersk Alabama are being questioned over the missing cash.

According to the federal criminal complaint against accused pirate leader Abduwali Abdukhadir Muse, the evidentiary items recovered from the lifeboat were two loaded AK-47s, ammo, cellphones and radios, among other items. There is no mention of cash.

"You are asking questions about an ongoing federal investigation on which I don't have any comment," said Maersk spokesman Kevin Spears.

A band of pirates stormed the Maersk Alabama on April 8 off the coast of Somalia as it steamed toward Kenya with a cargo of relief supplies. The brigands allegedly forced the crew to open the ship's safe, where they made off with $30,000 in cash and took Capt. Richard Phillips hostage, according to the criminal complaint against Muse.

"The captain opened the safe and took approximately $30,000 in cash. Muse and the two other pirates then took the cash," stated FBI Special Agent Steven Sorrells in the criminal complaint.

Muse and three accomplices then retreated to a covered lifeboat where they negotiated with the FBI, aboard the destroyer USS Bainbridge, while making escape plans with other pirates.

"Muse also handed out some of the approximately $30,000 in cash from the Maersk Alabama to the other pirates," Sorrells wrote.

For five days, Phillips was held hostage on the lifeboat before Muse alone surrendered to the USS Bainbridge. That day, the SEAL snipers, hiding on the USS Bainbridge's fantail, took out the remaining three pirates in a masterfully executed operation -- one shot for each bandit.
Posted by: Sherry || 06/01/2009 14:05 || Comments || Link || E-Mail|| [6477 views] Top|| File under: Pirates
-Obits-
Last Titantic survivor dies at 97
The last living survivor of the Titanic, Millvina Dean, has died at the age of 97 in Southampton after catching pneumonia. As a two-month-old baby, Dean was the youngest passenger on board the giant liner when it sank on its maiden voyage with the loss of more than 1,500 lives.

Her parents had decided to leave England for America, where her father had family in Kansas and hoped to open a tobacco shop. The Deans had not chosen to be aboard the Titanic, but because of a coal strike they were transferred to the ship and boarded it as third-class passengers at Southampton.

Her father felt the crunch of the ship's collision with the iceberg on the night of 14 April 1912, and went up to investigate. He returned to their cabin telling his wife to dress the children and go up on deck. Dean, her mother, and brother were placed in lifeboat 10 and were among the first off the liner out of the 706 passengers and crew who escaped.

Her father, however, remained aboard and was among those who drowned when the giant ship finally went down in the early hours of next day.


A noble man. And now Millvina Dean can thank him, and tell him what he bought with his sacrifice.
Posted by: Steve White || 06/01/2009 00:00 || Comments || Link || E-Mail|| [6472 views] Top|| File under:
-Short Attention Span Theater-
Home Secretary Jacqui Smith to fight shock-jock Michael Savage's lawsuit
Jacqui Smith went ballistic when she found out her husband had been watching porn movies at their home -- and putting them on her official expenses.
Jacqui Smith will not back down against a right-wing American radio DJ who is suing after he was barred from entering Britain.

The Home Secretary included Michael Savage on a list of banned visitors that included a Hamas politician, anti-gay protesters and a Jewish extremist. Savage was furious to feature on the list and said that he would bring a legal action for defamation. Yesterday the Home Office announced that it would staunchly fight any proceedings.

It said: "He was excluded for engaging in unacceptable behaviour by making comments that might provoke others to serious criminal acts and foster hatred that might lead to inter-community violence.

"Any legal proceedings would be robustly defended; we stand by our decision to exclude this individual. Coming to the UK is a privilege that we refuse to extend to those who abuse our standards and values to undermine our way of life."

Savage has been accused of racism and homophobia and once wished that a critical caller would die of Aids. However, an appeal for donations to support his legal challenge posted on his website insists that he has never advocated violence.

The "shock jock", whose real name is Michael Alan Weiner, responded to the ban by saying: "She has painted a target on my back . . . this is lunatic, she is linking me up with Nazi skinheads who are killing people in Russia . . . She's putting me in a league with Hamas murderers who kill Jews on buses.

"I have never advocated violence. I've been on the air 15 years. My views may be inflammatory, but they're not violent in any way."

It was reported yesterday that Savage and had instructed the London-based solicitors Olswang to begin proceedings for a £100,000 lawsuit. The lawyers have written to Ms Smith and demanded she retract the allegations and make a personal apology.

The list of 16 "least wanted" also included the American Baptist pastor Fred Waldron Phelps Sr and his daughter Shirley Phelps-Roper, who have picketed the funerals of Aids victims and claimed that the deaths of American soldiers are a punishment for US tolerance of homosexuality.

Others include Mike Guzovsky, a Jewish militant said to be the leader of a violent group actively involved with military training camps, and Artur Ryno and Pavel Skachevsky, leaders of a Russian skinhead gang that beat migrants and posted films of the attacks on the internet. Both men are serving 20-year prison sentences.


But not included are imams and others advocating jihad, nor those who, when visiting family and friends in Pakistan, happen to wander into a jihadi training camp and there learn to make bombs and other modern versions of the lanyard tying I learnt as a child.
Posted by: GolfBravoUSMC || 06/01/2009 09:49 || Comments || Link || E-Mail|| [6466 views] Top|| File under:
Britain
British man found guilty of free speech religious harassment
A father has been sentenced for religious harassment after a row in a job centre. Jobless John Sullivan, 46, made the remark to a worker at Southend's job centre, in Tylers Avenue.

Southend Magistrates' Court heard how Sullivan had been in the branch in January to sign on. He became cross after he was interrupted when speaking to another worker about an incident at the centre the day before. Prosecuting, Bob Rowlingson said staff heard raised voices, and Sullivan was heard saying to Muslim worker Majid Khan, "people of your culture" and "you should bow down to me".

Giving evidence, dad-of-three Sullivan denied being racist. He said: "I was angry. I was cross. I said to him, 'why aren't you bowing down to me?' He said, 'What do you mean by that?' I said, 'you don't want to talk to me, you are always avoiding eye contact, you are always looking down'.

"It was a dig at him, but not through his religion."

Chairman of the bench Peter Hobbs said the comments were "not very nice", and Sullivan should pay £200 towards costs. He was given a conditional discharge for 18 months after being found guilty of a religiously-aggravated public order offence.
Posted by: ryuge || 06/01/2009 10:18 || Comments || Link || E-Mail|| [6464 views] Top|| File under:
China-Japan-Koreas
Obama Selling Military Secrets To China For Debt Forgiveness?
Ran across this article posted in Jumping In Pools. Not sure how credible it is, ...


It isn't. The B-2 is one of the most classified military projects we've ever had. There isn't a chance in the world that Barack Obama, or any other president, would do this. It's sheer, unadultrated nonsense, and I wouldn't believe it unless the Washington Post showed a photo with a check in one of his hands and the blueprints in the other.

... but allegedly Barack Obama will provide the blueprints for the B-2 stealth bomber to China in exchange for $50 billion in debt relief. According to author Richard Hogarty:

According to the Administration, this proposal will help the United States resolve its debt issues. They point out their belief that the B-2 bomber is "strategically obsolete", according to a source in the White House Press Office. In addition, the source claims that the Chinese would be unable to create their own functioning stealth bomber fleet for "at least eight years."

American allies Taiwan, Japan, and South Korea are very wary of the proposal. Koo Syi, a geopolitical analyst from South Korea, points out that this technology could be passed to China's allies. This was the case when Chinese nuclear technology was transferred to Pakistan and North Korea. According to Koo, Obama has rendered US allies' opinions as "irrelevant."

While this proposal is controversial, it is not being presented to Congress, where it could meet with stern opposition. Instead, the State Department has been informed to assisted the Defense Department with the transfer of materials.
A little skeptical here as frankly $50 billion is less than a drop in the bucket of Chinese Treasury holdings which are easily well over $1 trillion. The economic impact of this transaction would be negligible to zero. On the other hand, if this ends up being true, it is quite frightening, as it merely demonstrates, aside from all the scary geo-political considerations, just how bad of a dealmaker our President is.

In other China-related news, Reuters reporting that Tim Geithner's soothing words from his Beijing whirlwind tour that "Chinese assets are very safe," drew loud laughter from the audience.

"Chinese assets are very safe," Geithner said in response to a question after a speech at Peking University, where he studied Chinese as a student in the 1980s.

His answer drew loud laughter from his student audience, reflecting scepticism in China about the wisdom of a developing country accumulating a vast stockpile of foreign reserves instead of spending the money to raise living standards at home.
Alas, laughter is more and more the traditional response when other economies consider the sustainability of the ongoing economic fiasco developing before our eyes (and this author's response to the continued market manipulation).
Posted by: Croluck Uniling1007 || 06/01/2009 18:13 || Comments || Link || E-Mail|| [6477 views] Top|| File under:
NKorean missile arrives at launch site
SEOUL, South Korea – North Korea has shifted its most advanced long-range missile — capable of reaching Alaska — to a new west coast launch site near the border with China, reports said Monday, in a move that threatens to further escalate tensions on the Korean peninsula.

Pyongyang also banned ships from the waters off the west coast through the end of July, reports said.

The regime could fire the long-range missile as early as mid-June — around the time South Korean President Lee Myung-bak and President Barack Obama hold a summit in Washington, the Dong-a Ilbo newspaper in Seoul said, citing unidentified officials in Washington and Seoul.


I double-dog dare you to hold it in Alaska, Barack.


The missile at the Dongchang-ni launch site on the northwest coast is believed to be a version of the Taepodong-2 rocket that the North fired on April 5 saying it was a satellite launch, the report said. The JoongAng Ilbo newspaper carried a similar report.

A new long-range missile launch would mark a significant escalation in tensions already running high after the North's April rocket launch and an underground nuclear test conducted a week ago. The U.N. Security Council has been discussing how to punish Pyongyang for the atomic blast.


Cut off food aid maybe?


North Korea also has custody of two American journalists, Laura Ling and Euna Lee, accused of entering the country illegally and engaging in "hostile acts." Their trial begins Thursday in Pyongyang.
You mean "trial", right?
Lee, hosting a summit of Southeast Asian leaders on the southern island of Jeju, warned the North against any provocation.

"If North Korea turns its back on dialogue and peace and dare to carry out military threats and provocations, the Republic of Korea will never tolerate that," Lee said in a weekly radio address, using South Korea's official name. "I want to make clear that there won't be any compromise on things that threaten our nation's security."


I will stomp my little feet as hard as I can!


North Korea also has designated a large area off its west coast as a "no-sail" zone through the end of next month, an indication Pyongyang could stage armed provocations around the disputed sea border, the Chosun Ilbo newspaper said, citing unidentified intelligence officials. The paper also said the North could launch the long-range missile in two weeks.

Seoul's Defense Ministry declined to confirm Monday's reports, saying it does not comment on intelligence matters. But a defense official confirmed Sunday that U.S. satellites had detected preparations to transport a missile for a test launch.

In Tokyo, Chief Cabinet Secretary Takeo Kawamura, the government spokesman, said Monday that a long-range missile test from North Korea appeared possible.

"Given that North Korea has carried out a nuclear test, we can't deny the possibility that they will further test-fire an intercontinental ballistic missile," he told a news conference.


One less thing for Iran to do later when the project is handed off to them later on to continue, along with a fresh start for more negotiations.


Japan's Defense Ministry predicted North Korea could launch a long-range missile within one or two months, the Sankei newspaper reported, without naming its sources. The paper said North Korea could simultaneously fire a mid-range missile.

The Defense Ministry declined to confirm the report.

The North's Taepodong-2 rocket managed to fly about 2,000 miles (3,200 kilometers) on April 5. The missile being readied for a new launch is believed to be an intercontinental ballistic missile, or ICBM, with a range of up to 4,000 miles (6,500 kilometers), the JoongAng Ilbo reported, citing an unnamed South Korean official.

That would put Alaska within striking range.

North Korea had threatened in late April to conduct nuclear and long-range missile tests, and restart its nuclear program, if the Security Council failed to apologize for criticizing its rocket launch.

Carrying out its threat, Pyongyang conducted an underground atomic blast last week. On Friday, it also warned it would take a further "self-defensive" measures if provoked by the Security Council. That threat was seen as referring to an ICBM test.

North Korea has been building the new launch site at Dongchang-ni for years. Last year, South Korean Defense Minister Lee Sang-hee told lawmakers that construction was about 80 percent complete. The site is now near completion, reports said Monday.

Pyongyang is believed to have weaponized enough plutonium for at least six nuclear bombs, though experts believe scientists have not yet mastered the miniaturization technology needed to mount a nuclear warhead onto a long-range missile.

North Korea conducted its first nuclear test in October 2006, earning widespread condemnation and stiff U.N. sanctions.

Months later, the regime agreed to a disablement-for-aid pact signed by six nations, but that process has been stalled since last year. North Korea walked away from the negotiations in April.
Posted by: gorb || 06/01/2009 00:52 || Comments || Link || E-Mail|| [6471 views] Top|| File under:
Economy
Citibank Socialized? - "You never want to have the government involved in your business,"
June 1 (Bloomberg) -- When financial stocks slumped in February to the lowest level in at least 17 years, U.S. Federal Reserve Chairman Ben S. Bernanke told Congress the government might end up owning "substantial" stakes in the country's biggest banks.

Three months later, New York-based Citigroup Inc. may be the only large bank that has to accept his offer.

Bank of America Corp., Wells Fargo & Co. and seven other firms judged to need extra capital by the Fed's "stress tests" plan to raise the required $69.1 billion through a combination of share offerings, asset sales, private securities exchanges and earnings. They will do anything to escape the government meddling that probably awaits Citigroup, said Philip Orlando, who helps manage $410 billion as the New York-based chief equity strategist of Federated Investors Inc.

"You never want to have the government involved in your business," said Orlando, whose firm owns 7.3 million JPMorgan Chase & Co. shares and 1,483 shares of Citigroup. "They're not businessmen; they're bureaucrats. They don't understand capitalism, they don't understand the profit motive and they don't understand the financial industry."

Citigroup Chief Executive Officer Vikram Pandit's plan to convert $25 billion of government-held preferred shares into a 34 percent voting stake contrasts with the negotiations that New York-based JPMorgan and Goldman Sachs Group Inc. are conducting to redeem preferred shares they sold in October to the U.S. through the Troubled Asset Relief Program.

Government Influence

"Companies that repay TARP will get out of the hottest part of the government's heat lamp," said Kevin Fitzsimmons, an analyst at Sandler O'Neill & Partners LP in New York. "But if you go to that next level of having to convert TARP to common, that could be a whole other level of government influence."

Citigroup, the third-biggest U.S. bank by assets, could face stricter pay rules, limiting its ability to keep talented executives, said Jason Goldberg, a New York-based analyst at Barclays Capital, who has an "overweight" investment rating on Citigroup's stock. The bank may have to exit risk-taking businesses that are profitable for competitors, he said. Politics also may color the Treasury Department's votes on board members or shareholder proposals at annual meetings, said Thomas Brown, CEO of New York-based hedge fund Second Curve Capital.

Any government investment in financial institutions raises the prospect of banks being ordered to focus on "state-approved social objectives" instead of increasing earnings, according to a report last week from the Committee on Capital Markets Regulation, a 25-member group of financial-industry executives, lawyers, consultants and academics.

Citigroup Shortfall

"The investing community doesn't welcome long-term involvement by the U.S. government in the private economy," said Kevin Starke, an analyst at CRT Capital Group LLC in Stamford, Connecticut. "Every time I try to pitch an idea to investors that has some government involvement, the automatic reaction is, 'I don't want to get involved.'"

Citigroup was found by the Fed to need $93 billion more in common equity as of the end of 2008, the biggest gap among the 19 U.S. banks that underwent the stress tests.

The bank already had a plan in place to convert $52 billion of preferred shares, including the government's, into common. It also got $29 billion of credit for first-quarter earnings and gains on asset sales, so it only needed $5.5 billion more by the time the stress-test results were announced in May. Citigroup says it will close the gap by expanding the exchange offer to $58 billion.

Stephen Cohen, a spokesman for Citigroup, declined to comment, as did Treasury spokesman Andrew Williams.
Posted by: GolfBravoUSMC || 06/01/2009 09:37 || Comments || Link || E-Mail|| [6469 views] Top|| File under:
Old GM goes belly-up at 8 am today
May 31 (Bloomberg) -- General Motors Corp. plans to name Al Koch as the automaker's chief restructuring officer tomorrow when GM is expected to file for bankruptcy protection at 8 a.m. New York time, the Wall Street Journal reported, citing unidentified people familiar with the matter.

Koch, a turnaround specialist and managing director at the advisory company AlixPartners LLP, will be the highest-ranking executive at GM from outside the company, the newspaper said. He will oversee approximately 60 Alix workers employed by GM and will report to GM Chief Executive Officer Frederick Henderson and the automaker's board.

The 67-year-old Koch was interim chief financial officer of Kmart Corp. when it filed for Chapter 11 bankruptcy in 2002, the Journal said. Koch also spearheaded a turnaround of Champion Enterprises Inc. that allowed the manufactured-home builder to avoid bankruptcy, the Journal reported.

If GM emerges from bankruptcy, Koch is expected to lead a new management team to wind down the "Old GM" which would include efforts to sell or spin off the automaker's assets including the Saturn, Pontiac and Saab brands and as many as 20 factories, the newspaper said.


With all their union employees. Prepare for mass wailing and gnashing of teeth.

The union employees -- well, most of them -- are protected. It's the shareholders, bondholders, dealers and customers who take it in the teeth. But at least the UAW will campaign for and fund the Dhimmicrats in 2010, which is the whole point of this exercise ...

From what I've seen of such things, and admittedly my experience is very limited, the protections are for a fixed period of time after the acquisition/spin-off, after which all contracts are open to renegotiation. I would expect the union employees will be earning considerably less in a few years, those that still have jobs making cars. It just won't take place in front of the cameras with President Obama at the other end of the phone.
Posted by: Steve White || 06/01/2009 00:00 || Comments || Link || E-Mail|| [6472 views] Top|| File under:
Aramco-China 1st JV oil processing project in trial operation
The project, partnership of China, Exxon Mobile from the US and Aramco, is designed to integrate oil processing and petrochemicals production with marketing of refined oil, the daily said. The project in Quanzhou, a coastal city in Fujian, will also involve an 800,000 tons/year ethylene cracking facility, an 800,000-tons/year polyethylene device, a 400,000 tons/year polypropylene device and a 700,000 tonnes/year paraxylene-arene facility, it said. The project will jack up Fujian's annual oil refining capacity from 4 million tons to 12 million tons

China's first Sino-foreign joint venture integrated oil processing project, which involves Saudi Arabian Oil Co. (Saudi Aramco), has gone into trial operation in eastern China's Fujian Province, the state-run China Daily reported Sunday.

The project, partnership of China, Exxon Mobile from the US and Aramco, is designed to integrate oil processing and petrochemicals production with marketing of refined oil, the daily said. The project in Quanzhou, a coastal city in Fujian, will also involve an 800,000 tons/year ethylene cracking facility, an 800,000-tons/year polyethylene device, a 400,000 tons/year polypropylene device and a 700,000 tonnes/year paraxylene-arene facility, it said. The project will jack up Fujian's annual oil refining capacity from 4 million tons to 12 million tons, according to the report. When it begins full operation in the second half of this year, the project will realize an annual output value of CNY 50 billion yuan (USD 7.3 billion).

In March 2007, Sinopec, China's leading oil refining group, and the provincial government of Fujian established two joint-venture companies with Exxon Mobile and Aramco with a total investment of nearly USD 5 billion.



One of the joint venture is the Fujian Refining and Petrochemical Co. Ltd., with the Chinese side taking 50 percent of the stake, and Exxon Mobile and Amaraco sharing the remaining 50 percent equally. The other is Sinopec SenMei (Fujian) Petroleum Co. Ltd., with the Chinese side taking 55 percent of the stake, and Exxon Mobile and Amaraco sharing the rest 45 percent equally.


One of the joint venture is the Fujian Refining and Petrochemical Co. Ltd., with the Chinese side taking 50 percent of the stake, and Exxon Mobile and Amaraco sharing the remaining 50 percent equally. The other is Sinopec SenMei (Fujian) Petroleum Co. Ltd., with the Chinese side taking 55 percent of the stake, and Exxon Mobile and Amaraco sharing the rest 45 percent equally.

According to a local expert, given the insufficiency of oil supplies at home, it was an important strategy for China to attract oil-producing nations to invest directly in China's oil refining and petrochemical sector. The strategy could help make best use of China's huge oil market, advanced technologies from Exxon Mobile and abundant oil resources from Saudi Arabia, the report said. As for oil producing countries, the policy would give them access to China's enormous oil market and hence help them lessen their reliance on western oil markets.
Posted by: Seafarious || 06/01/2009 00:00 || Comments || Link || E-Mail|| [6466 views] Top|| File under:
Kuwait says possible hike of oil prices above 100 ceiling not useful
It is not in OPEC states best interests to hike the prices of oil above the level of USD 100 per barrel, says the Kuwaiti Minister of Oil.

Sheikh Ahmad Abdullah Al-Ahmad Al-Sabah, also the Minister of Information, said it is not in the interest of the oil-producing member states of OPEC to see the prices of the oil rising above the level of USD 100 pb, for such an eventuality would result in global economic recession.

Necessity warrants giving the international economy a sufficient opprtunity to recover from the financial crisis, and it is favored that the price of the barrel of crude does not exceed USD 70-80, Sheikh Ahmad said in a statement after today's parliamentrary session.

Asked on the causes of the current hikes of the oil prices, he said the oil market operations, currently, are not based on authentic facts, but rather on some psychological factors. He affirmed that his analyis is based on the fact that the prices of the crude are rising despite a glut in supplies. On his forecast with regard of the prices, the minister said that they would rise in the winter, as a result of prospected hike of the demand.
Posted by: Seafarious || 06/01/2009 00:00 || Comments || Link || E-Mail|| [6471 views] Top|| File under:
Cracks show in Bulgaria's Muslim ethnic model
Twenty years after Bulgaria's then-Communist regime mounted an official campaign of persecution against its Muslim minority, Mustafa Yumer fears rising xenophobia could bring the nightmare back. Yumer led resistance and hunger strikes against a drive to force Muslims to adopt ethnic Bulgarian names in the spring of 1989. Now he says growing anti-Muslim rhetoric is fomenting ethnic hatred and opening old wounds. "We are all very worried," said the 65-year-old philosopher and former teacher. "People are scared by far-right parties who preach and want to see Bulgaria becoming a single ethnic nation."

Muslims make up about 12 percent of the Balkan country's 7.6 million people with most of the rest belonging to the Bulgarian Orthodox Church. The country won praise for avoiding ethnic clashes after the end of the Cold War, in contrast to the former Yugoslavia which borders it to the west. Bulgaria is the only European Union member country where Muslims are not recent immigrants. Most are the descendants of ethnic Turks who arrived during five centuries of Ottoman rule that ended in 1878. They live alongside Christians in a culture known as "komshuluk," or neighborly relations. But the rising popularity of the ultra-nationalist Attack party and hardening attitudes of other rightist politicians toward the Muslims ahead of a July parliamentary election have exposed cracks in the Bulgarian model. Attack is unlikely to form part of the next government, but it has helped set the tone for the election campaign.

Ethnic Turks and Pomaks -- Slavs who converted to Islam under Ottoman rule -- are shocked and dismayed at accusations that they aim to create autonomous enclaves and that some of their villages are nests for radical Islam. "If we sit and don't work like Bulgarian patriots, one day they will conquer us indeed. They will annex whole regions," Attack's leader Volen Siderov told an election demonstration in May. There have been over 100 incidents of vandalized mosques and other Muslim buildings in the last 2-3 years. Girls have been banned from wearing the traditional Muslim scarf in some schools and universities -- Bulgaria's first glimpse of an issue that has raised tensions in western Europe. Some Muslims fear losing civil rights, gained in the past two decades, and a possible repeat of the repression of the 1980s if nationalists join a coalition government after the July 5 vote.

A "revival process" launched by the late communist dictator Todor Zhivkov to forcibly assimilate Muslims culminated with a campaign to force them to change their names, and the exodus of over 300,000 ethnic Turks to neighboring Turkey in 1989. According to various estimates, between 500 and 1,500 people were killed resisting forced assimilation between 1984 and 1989, and thousands of others went to labor camps. The repression led to bomb attacks by ethnic Turks that killed scores. "The wounds would have been healed by now if some people had stopped poking them," said Fikri Gulistan, 49, dentist in Momchilgrad, where Turkish is the daily language.



More at link
Posted by: ryuge || 06/01/2009 04:42 || Comments || Link || E-Mail|| [6466 views] Top|| File under:
India-Pakistan
PML-N Dr. Nazir Mittho Dogar murdered in Burewala
[Geo News] BUREWALA: Muslim League-N District president and former MPA Dr. Nazir Ahmad Mittho Dogar was shot dead by some unknown persons. Police said that Dr. Nizir Dogar had gone to the adjoining village 257 EB for attending a Â'panchayet' in connection with a truce relating to the murder case of his close relation Nadeem Dogar and while returning some unknown persons halting his car opened fire wounding Dr. Nazir and his two companions Basharat Gujar and Abdus Sattar Dogar. The accused throwing Basharat Gujar over there took away Dr. Nazir and Abdus Sattar Dogar along with his car. Later, Basharat informed the police. Dr. Nazir Mittho Dogar body was found from near the graveyard of village 445 EB this morning. Police cordoning off the area have started hunting the for the accused and the car.
Posted by: Fred || 06/01/2009 00:00 || Comments || Link || E-Mail|| [6464 views] Top|| File under:
Iraq
Graft case against ex-minister splits Iraq parties
The arrest Saturday of a former top official on allegations of graft reflects Iraq's attempt to prove it is serious about fighting corruption, but political rivalries are making it hard to move other such investigations forward in parliament.

Lawmakers are increasingly dividing along party lines ahead of national elections in January, as they move to polish images and prepare candidates for campaigns. They said the split is making it hard to reach a consensus on which investigations to pursue, despite any evidence of wrongdoing.

Trade Minister Abdul Falah al-Sudani was taken into custody at Baghdad's airport after the Dubai-bound airplane he was on was ordered to turn back. Prime Minister Nouri al-Maliki had accepted Mr. Sudani's resignation last week, following two days of questioning in parliament. He is charged with mismanaging public funds and improperly using his authority in relation to the ministry's food-rations program. Mr. Sudani has denied the accusations. His brother, Sabah Mohammed al-Sudani, an aide to the minister, was arrested on May 7 and charged with embezzlement. He denies wrongdoing.

Mr. Sudani was seen as a relatively easy target because his ministry was widely considered one of the most corrupt in Iraq. Now, lawmakers want to question top officials in the ministries for oil, transportation, electricity and the national elections commission. The watchdog group Transparency International listed Iraq as the third most corrupt country in the world in 2008.

One example of the political fighting surrounds the case of Oil Minister Hussein al-Shahristani, an official now facing accusations of mismanagement and graft. Ministry spokesman Assem Jihad said the accusations are tied to politics, not facts. Lawmaker Jabber Khalifa al-Jabber said his Oil and Gas Committee had 140 lawmakers' signatures to request Mr. Shahristani to come to parliament for questioning. But this past week, more than a dozen parliamentarians, most from the United Iraqi Alliance bloc that includes Mr. Maliki's party, asked to withdraw their names. Mr. Shahristani is an independent member of the Alliance.

The committee had to start over, this time getting 125 signatures. "It seems there is some political interference with our wish to question the oil minister," said Mr. Jabber, a member of the Fadhila party. Mr. Maliki's adviser denied interference. He said the oil minister is being targeted because of the campaign ambitions of other lawmakers.
Posted by: ryuge || 06/01/2009 03:32 || Comments || Link || E-Mail|| [6466 views] Top|| File under:
Southeast Asia
Extinct bird found........then eaten
Stop me if you've heard this one: A guy walks into a restaurant in the Philippines and orders roast fowl. "How would you like it?" asks the waiter. "Rare," he says...

Well, they don't get much rarer than this.

In January, a team making a documentary about traditional bird-trapping methods in Luzon captured an image of a bird that was thought to be extinct.

The specimen caught the eye of ornithologist Desmond Allen, a member of the Wild Bird Club of the Philippines, who spotted it in a photo accompanying the credits. He identified its species as Worcester's buttonquail (Turnix worcesteri), a bird whose presence hadn't been recorded for more than a century.

Cause for celebration?

You might think so, except for one tiny problem: Shortly after being photographed, the bird was sold for about 20 cents and eaten! It made for a bittersweet experience for Filipino birdwatchers.

"What if this was the last of its species?" worried Mike Lu, the Wild Bird Club's president.

Link

For the moment, all ornithologists can do is watch and wait, in hopes that Worcester's buttonquail will show up again someday, preferably with a little more lag time before dinner. At least the documentary crew came up with an apt name for their production: It's called Bye-Bye Birdie.
Posted by: Classer || 06/01/2009 18:53 || Comments || Link || E-Mail|| [6473 views] Top|| File under:
Who's in the News
46
[untagged]
6
TTP
3
Jamaat-e-Islami
1
Govt of Iran
1
Hezbollah
1
al-Qaeda in Pakistan
1
Pirates
1
Taliban
1
al-Qaeda
Bookmark
E-Mail Me
The Classics
The O Club
Rantburg Store
The Bloids
The Never-ending Story
Thugburg
Gulf War I
The Way We Were
Bio
Merry-Go-Blog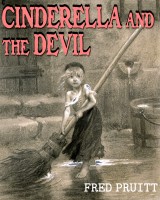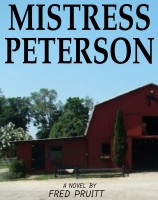 On Sale now!


A multi-volume chronology and reference guide set detailing three years of the Mexican Drug War between 2010 and 2012.

Rantburg.com and borderlandbeat.com correspondent and author Chris Covert presents his first non-fiction work detailing the drug and gang related violence in Mexico.

Chris gives us Mexican press dispatches of drug and gang war violence over three years, presented in a multi volume set intended to chronicle the death, violence and mayhem which has dominated Mexico for six years.
Click here for more information


Meet the Mods
In no particular order...


Steve White
Seafarious
Pappy
lotp
Scooter McGruder
john frum
tu3031
badanov
sherry
ryuge
GolfBravoUSMC
Bright Pebbles
trailing wife
Gloria
Fred
Besoeker
Glenmore
Frank G
3dc
Skidmark
Alaska Paul



Better than the average link...



Rantburg was assembled from recycled algorithms in the United States of America. No trees were destroyed in the production of this weblog. We did hurt some, though. Sorry.
3.236.218.88

Help keep the Burg running! Paypal: