-Lurid Crime Tales-
Dr. Tiller experiences late-term killing.
Wichita, KANSAS (KAKE) — A shooting at Reformation Lutheran Church around 10:00 this morning leaves one dead, and a source is telling KAKE-TV that the victim is abortion Dr. George Tiller. Tiller has been among the few U.S. physicians performing late-term abortion. His clinic has repeatedly been the site of protests for about two decades.

The shooting took place in the 7600 Block of E. 13th Street. The location is near the intersection of 13th and Rock Road. Authorities are on the scene. The suspect fled the scene in a white or blue Taurus. According to the source, the shooting happened at 10:03 a.m. The victim was pronounced dead at the scene.


If you're against killing the unborn this might lead to a "serves him right" moment. But if you're against murder and — the subject of Rantburg — terrorism, that moment will pass quickly. Two wrongs don't make a right. Nor does the killing fall under the heading of "counter-terror" unless the person driving the white or blue Taurus was an aborted baby.
Posted by: Besoeker || 05/31/2009 13:32 || Comments || Link || E-Mail|| [6480 views] Top|| File under:
Japan Apologizes for Bataan Death March
Ambassador Speaks to Last 73 American Survivors of the March

The Japanese ambassador to the United States apologized in person today to the 73 surviving POWs of the Bataan Death March in the Philippines in April 1942 during World War II.

"We extend a heartfelt apology for our country having caused tremendous damage and suffering to many people including prisoners of war, those who have undergone tragic experiences in the Bataan peninsula the Corregidor Island, Philippines and other places," Ambassador Ichiro Fujisaki said at the last convention of the American Defenders of Bataan & Corregidor POWs of the Japanese during World War II.

Sixty-seven years after the Japanese captured and force-marched 12,000 Americans and 68,000 Philippines from the island of Corregidor to northern Luzon, denying them food and water, and killing the stragglers, the country apologized.

The ambassador said he was speaking for the government of Japan as he apologized. "I would like to express my deepest condolences to those who have lose their lives to the war and after the war and their family members," he said.

It is estimated that the Japanese killed nearly 1,000 Americans and more than 10,000 Philippine soldiers on the march. When news of the march reached the United States, it enflamed the anger against the Japanese, which was already high because of the attack on Pearl Harbor that brought the country into the war.

Lester Tenney, 88, former staff sergeant of the Army's 192nd Tank Division survived to write a book about the wartime injustice, called "My Hitch in Hell."

As president of the American Defenders of Bataan & Corregidor POWs of the Japanese during World War II, he made it his mission to pursue an apology from the Japanese government for the brutal treatment during that 12-day, 86-mile march in which stragglers were bayoneted and their bodies tossed by the roadside. Last November, while in Washington, D.C., to commemorate Veterans Day, he received a call from the Japanese ambassador, who asked him to visit his residence and relate his request.

Tenney described to him the tortuous experiences that he and his comrades had endured.

The ambassador took Tenney's request to his government and wrote a letter of apology. Upon receipt of the letter, he was invited to deliver it in person to annual gathering.

This will be the last time the POWS will host the gathering, the group has said. Their families, the Descendants Group will take on the memorial mission in the future.

Speaking to reporters after the ambassador's remarks to the POWs, Tenney said he "feels good" about his efforts. He compared finally receiving the apology to "going 15 rounds in a fight and knocking out your opponent."

Whatever Tenney's feelings about his Japanese captors during the war, today he said he admired the ambassador. "It takes an great amount of courage to come in the lion's den" and to express the Japanese point of view, Tenney said.

Fujisaki ended his remarks, "Today Japan and U.S. are the closest friends, best allies. But we should always keep in our minds that this good relations, this status of past experience and efforts," Fujisaki said. "Ladies and gentlemen, we are committed to carry on the torch to our future generations of this excellent and irreplaceable friendship and


Posted by: 3dc || 05/31/2009 03:08 || Comments || Link || E-Mail|| [6465 views] Top|| File under:
-Obits-
SudanŽs former US ally President Nimeiri dies
[Al Arabiya Latest] Former Sudanese President Jaafar Nimeiri, who brought Islamic law to Sudan and became a close U.S. ally before he was ousted in a coup in 1985, died at the age of 79 on Saturday, government officials said.


No doubt he is surprised to find himself exactly where he ought to be, instead of where he thought he was going.
Posted by: Fred || 05/31/2009 00:00 || Comments || Link || E-Mail|| [6462 views] Top|| File under: Govt of Sudan
-Short Attention Span Theater-
Oregon man, 92, promoted to admiral in Polish navy
Jerzy Tumaniszwili was a 23-year-old naval gunnery officer in the Polish navy when his destroyer left port to escape the imminent 1939 German invasion of his county. He achieved the rank of lieutenant commander while serving 5 1/2 years during World War II, chasing German U-boats and protecting troops on D-Day in 1944.

Tumaniszwili emigrated to the United States after the war because he was considered an enemy by the Communist regime that had taken over Poland.

Now at 92, Tumaniszwili sets sail these days mostly on rivers and lakes. But his birth country isn't finished thanking him: The government is honoring him as a rear admiral in the Polish navy.

"It's probably because I'm the oldest one still alive," Tumaniszwili said in an interview with The Associated Press. "It really surprised me."

The Polish ambassador, Robert Kupiecki, was scheduled to present the promotion to Tumaniszwili at a ceremony on Sunday in Portland on behalf of Polish President Lech Kaczynski.

The promotion was approved last year, but Tumaniszwili was unable to attend a ceremony in Poland, according to Piotr Erenfeicht, counselor of political affairs at the Polish embassy in Washington, D.C.

Erenfeicht said promotions of retired servicemen occur "from time to time" and that other Polish Americans have received the honor.
Posted by: Anonymoose || 05/31/2009 18:39 || Comments || Link || E-Mail|| [6467 views] Top|| File under:
Susan Boyle comes in second, £100K first place prize is chump change compared to her future.
LONDON, England (CNN) -- She may have finished second, but Susan Boyle continued to make newspaper headlines in the UK Sunday following her shock defeat in the final of "Britain's Got Talent."

"Boyle Backlash" said the headline in the tabloid News of the World, suggesting that the Scottish 48-year-old's alleged "four-letter tantrum" earlier this week had influenced millions of viewers to switch their votes to dance act Diversity.

The buildup to Saturday night's live final had been dominated by reports that Boyle lost her temper in a London hotel and had even considered pulling out of the talent show finale.

The Mail on Sunday said she had been been "comforted by psychiatrists" ahead of Saturday's final. "They have a whole army of doctors, psychiatrists and experts all available to any contestant at any time. They have all been taking great care of Susan," the paper quoted "Britain's Got Talent" judge Piers Morgan as saying.

In Scotland, where crowds had gathered in Boyle's hometown of Blackburn in anticipation of victory, celebration parties were stopped in their tracks as the unexpected result was announced.

"Boyle foiled in final: Susan's dream is over," said the headline in the Sunday Mail.

Earlier, the paper said, Blackburn's community center had been "a sea of hands" as Boyle performed her signature tune, "I Dreamed a Dream" from the musical "Les Miserables." "They stood with tears in their eyes as Susan hit every note. Stamping and chanting her name, her fellow villagers could not have been more proud."

But "the cheers were caught in the collective gullet ... as dance troupe Diversity gatecrashed this most expectant of parties," the Sunday Herald reported. "Jaws were left agape. Tears were shed. And then the supportive chanting of 'SuBo' began again."

Boyle could still be the real winner from the series, which became a global hit after clips of her audition of "I Dreamed a Dream" racked up millions of hits on YouTube. "£6M superstar" said the Sunday Mirror, claiming that "Britain's Got Talent" impresario Simon Cowell plans to take Boyle across the Atlantic to "conquer the U.S."

The News of the World upped Boyle's likely earnings on the back of "Britain's Got Talent" to £8 million ($13 million).

On top of a multi-million dollar record deal and share of album sales, Boyle is also set to earn from a Hollywood movie of her rags-to-riches life, a book deal, and millions more from image rights, endorsements and television appearances, the paper said.

In an interview with the News of the World, Cowell said Boyle could be the biggest star he had ever discovered. "They don't care in America whether she wins a British TV show -- they care about the woman they saw singing on YouTube," a Cowell insider also told the paper. "If anything, £8 million in her first year might be an underestimate."

Meanwhile, competition winners Diversity are also set to cash in on their success with a film deal and a possible slot supporting Michael Jackson when the superstar plays a series of shows in London next month, the Sunday Mirror said. The group collected £100,000 ($162,000) for winning the final and will perform in front of Queen Elizabeth II at the Royal Variety Show later this year.

"We feel electric. Words can't describe it. I'm genuinely shocked. We thought Susan was unstoppable -- she's an unbelievable talent," the paper quoted the group's choreographer, Ashley Banjo, as saying.
Posted by: GolfBravoUSMC || 05/31/2009 15:07 || Comments || Link || E-Mail|| [6466 views] Top|| File under:
Today in History: The battle of Jutland, 1916
. . . The first near-kill of the Run to the South occurred at 16:00, when a 12-inch salvo from Lützow wrecked the midships "Q" turret on Beatty's flagship Lion. Dozens of crewmen were instantly killed, but far larger destruction was averted when the mortally wounded turret commander, Major Francis Harvey of the Royal Marines, promptly ordered the magazine doors shut and the magazine flooded. This prevented a massive magazine explosion at 16:28, when a flash fire ignited ready cordite charges beneath the turret and killed everyone in the chambers outside "Q" magazine. Lion was saved.

Indefatigable was not so lucky; at 16:02, just 14 minutes into the slugging match, she was smashed aft by three 11-inch shells from Von der Tann, causing damage sufficient to knock her out of line and detonating "X" magazine aft. Soon after, despite the near-maximum range, Von der Tann put another 11-inch salvo on Indefatigable's "A" turret forward. The plunging shells probably pierced the thin upper armour and seconds later Indefatigable was ripped apart by another magazine explosion, sinking immediately with her crew of 1,019 officers and men, leaving only two survivors.

Hipper's position deteriorated somewhat by 16:15 as the 5th Battle Squadron finally came into range, so that he had to contend with gunfire from the four battleships astern as well as Beatty's five remaining battlecruisers to starboard. But he knew his baiting mission was close to completion as his force was rapidly closing with Scheer's main body. At 16:25 the battlecruiser action intensified again when Queen Mary was hit by what may have been a combined salvo from Derfflinger and Seydlitz; she disintegrated when both forward magazines exploded, sinking with all but nine of her 1,275 man crew lost.

Shortly after, a salvo struck on or around Princess Royal, which was obscured by spray and smoke from shell bursts. A signalman promptly leapt onto the bridge of Lion and announced "Princess Royal's blown up, Sir." Beatty famously turned to his flag captain, saying "Chatfield, there seems to be something wrong with our bloody ships today." . . .
Posted by: Mike || 05/31/2009 09:53 || Comments || Link || E-Mail|| [6465 views] Top|| File under:
US lab debuts super laser
A US weapons lab on Friday pulled back the curtain on a super laser with the power to burn as hot as a star.


For peaceful purposes, of course.


The National Ignition Facility's main purpose is to serve as a tool for gauging the reliability and safety of the US nuclear weapons arsenal but scientists say it could deliver breakthroughs in safe fusion power.

"We have invented the world's largest laser system," actor-turned-governor Arnold Schwarzenegger said during a dedication ceremony attended by thousands including state and national officials. "We can create the stars right here on earth. And I can see already my friends in Hollywood being very upset that their stuff that they show on the big screen is obsolete. We have the real stuff right here."

NIF is touted as the world's highest-energy laser system. It is located inside the Lawrence Livermore National Laboratory about an hour's drive from San Francisco.

Equipment connected to a house-sized sphere can focus 192 laser beams on a small point, generating temperatures and pressures that exist at cores of stars or giant planets.
A small point? Like Kimmie's brain?
NIF will be able to create conditions and conduct experiments never before possible on Earth, according to the laboratory. A fusion reaction triggered by the super laser hitting hydrogen atoms will produce more energy than was required to prompt "ignition," according to NIF director Edward Moses.

"This is the long-sought goal of 'energy gain' that has been the goal of fusion researchers for more than half a century," Moses said. "NIF's success will be a scientific breakthrough of historic significance; the first demonstration of fusion ignition in a laboratory setting, duplicating on Earth the processes that power the stars."

Construction of the NIF began in 1997, funded by the US Department of Energy National Nuclear Security Administration (NNSA). "NIF, a cornerstone of the National Nuclear Security Administration's effort to maintain our nuclear deterrent without nuclear testing, will play a vital role in reshaping national security in the 21st century," said NNSA administrator Tom D'Agostino.
Hopefully he was referring to Iran's national security.
"This one-of-a-kind facility is the only place in the world that is capable of providing some of the most critical technical means to safely maintain the viability of the nation's nuclear stockpile."

Scientists say that NIF also promises groundbreaking discoveries in planetary science and astrophysics by recreating conditions that exist in supernovas, black holes, and in the cores of giant planets.

Electricity derived from fusion reactions similar to what takes place in the sun could help sate humanity's growing appetite for green energy, according to lab officials. "Very shortly we will engage in what many believe to be this nation's greatest challenge thus far, one that confronts not only the nation but all of mankind -- energy independence," said lab director George Miller.


Obviously they are ignoring fantastical stuff like digging the US out of its national debt or figuring out why people who otherwise look normal will vote for the likes of Obama.


The lab was founded in 1952 and describes itself as a research institution for science and technology applied to national security.

"This laser system is an incredible success not just for California, but for our country and our world," Schwarzenegger said. "NIF has the potential to revolutionize our energy system, teaching us a new way to harness the energy of the sun to power our cars and homes."
Posted by: gorb || 05/31/2009 03:34 || Comments || Link || E-Mail|| [6465 views] Top|| File under:
The Volcano Did iT!
A huge volcanic eruption in China some 260 million years ago led to the sudden extermination of marine life clear around the world, British paleontologists announced Thursday, in a report being published this week in the journal Science.
Posted by: 3dc || 05/31/2009 00:00 || Comments || Link || E-Mail|| [6465 views] Top|| File under:
Africa North
Mauritania's ousted leader to return powerless
[Al Arabiya Latest] Mauritania's disputing political parties on Saturday agreed to a symbolic return of the ousted President Sidi Ould Cheikh Abdallahi in a bid to end the political crisis in the country, Al Arabiya TV reported.

The agreement followed three days of intensive talks in the Senegalese capital Dakar with mediators from with the United Nations, African Union, European Union and Arab League.

Sources said also the parties were on the verge of striking a deal to postpone by several weeks the polls--condemned by the opposition as a sham aimed at legitimizing last year's coup.

Representatives from Mauritania's three main political forces had resumed talks around midday Saturday after meeting late into the night in Dakar.

They ended again after some two hours and the participants headed for the Senegalese presidential palace.
Posted by: Fred || 05/31/2009 00:00 || Comments || Link || E-Mail|| [6462 views] Top|| File under:
Africa Subsaharan
Pak Army contingent leaves for Liberia
Hide the silver and lock up the wimmins ...

[Geo News] The last batch of Pakistan Army contingent left here on Saturday to serve under the United Nations in Liberia. This was announced in a press release of the ISPR issued here on Saturday. It said that this group of 210 infantry troops were seen off at the Quaid-e-Azam International Airport by Brig. Kamran Jalil. The batch will take up the responsibility from the Pak troops returning home after successfully completing their mission tenure. Seeing off the troops, Brig. Kamran Jalil said that Pakistan Army has a glorious track record of rendering dedicated services for the restoration of peace in the world. He said that the services of the Pakistani contingent to secure suitable stable environment for peace and order in Somalia, Eastern Slovenia, Bosnia, Haiti, East Timor, Liberia, Sudan, Ivory Coast and Sierra Leone had enhanced the countryŽŽs image abroad. The press release further stated that Pakistan is one of the largest troops contributing country in the United Nations Peace Missions and has earned a high degree of respect as proficient and dedicated blue helmets working for the cause of global peace.


From which we can conclude it is not the Pakistani troops who are trading food for sex with underage girls and boys?
Posted by: Fred || 05/31/2009 00:00 || Comments || Link || E-Mail|| [6463 views] Top|| File under: Govt of Pakistan
Caribbean-Latin America
Ecuador wants billions to not drill in biosphere reserve
President Rafael Correa on Saturday said that he wants the world to pay Ecuador some 5.2 billion dollars in exchange for not drilling for oil in the Yasuni National Park, a UNESCO world biosphere reserve.


No. Sell the oil instead, and take the opportunity for your people to learn salable skills.
Posted by: 3dc || 05/31/2009 00:00 || Comments || Link || E-Mail|| [6464 views] Top|| File under:
Fifth Column
International Green Summit to be Held in Portugal
The International Green Summit (I.G.S.) will hold its first annual conference and expo in Moura, Portugal from Nov. 9 - 14. The Portuguese government has expressed full support for this event in their efforts to be environmentally sustainable. The opening reception will take place at Castle of Moura on the evening on Nov. 9, with an exposition and diverse cultural events followed by a gala dinner.

The summit will connect activists, advocates, organizations, policy makers, practitioners, innovators, businesses and green leaders from around the world to promote a healthy sustainable planet that benefits all. The goal of I.G.S. is to quicken the adoption of green, clean and sustainable business practices, technologies and solutions.

The endeavor is to increase global public awareness on the reduction of global warming and sustainable use of resources by promoting the best renewable and reusable practices, technologies and policies in an international platform. I.G.S. is going to be the first summit that will bring together the 150 largest companies in the world that produce green products, services, standards or are working on sustainable processes.

The global event will consist of live webcast of the conference and summit, as well as simulcast on cable and satellite networks around the world. There will also be a documentary filmed at and about the event, with all programming being archived for video on demand. The I.G.S. conference and expo will be a fusion of Internet, film, television, radio, social networking systems and innovative media forms, broadcasting internationally and carried out through these channels after the event.

Additionally, the event will bring together scientists, politicians, thought leaders, companies, artists, organizations and people interested in learning and exhibiting how fellow human beings will come together to make educated choices in lifestyle changes.

I.G.S. will also hold a green venture capital conference in Moura during the last weekend of August, where a fund will be established to support environmental projects and the participation of companies and organizations in the I.G.S. conference.

During the main event, handouts from sessions will be available on CD-ROM and online instead of paper, and traditional materials such as conference badges and event programs, will be printed on recycled paper. The goal to be achieved is a 'carbon zero' conference.

According to Michael Padurano, CEO of I.G.S., "A shift to a clean, green economy can improve the health and well-being of the whole planet population. Such a shift can also create and expand entrepreneurial, wealth-building opportunities for workers worldwide and encourage new avenues of economic advancement." Michael's philosophy of "Awareness creates Knowledge, Knowledge creates Change," is aimed at educating local populations to influence the political processes to create an earth friendly eco-system.

Moura, Portugal is becoming increasingly well-known for its alternative energy initiatives. The latest is the Sunflower project, which also involves communities in seven other European Union countries; the aim is to transform communities into a "Zero Carbon Community." The IEE seeks to convert the communities into areas free of carbon dioxide (CO2) emissions, where only renewable energies are used. Portugal has one of the largest solar energy facilities in the world, powering 8,000 homes, and saving more than 30,000 tons a year in greenhouse gas emissions.

The world's first commercial wave energy project is also in Portugal, ashore at Agucadoura, which began delivering wave-generated energy to Portugal in 2006. This lucrative energy source brings 2.25 megawatts and powers 1,500 homes through the national state run electricity grid system. The Aguçadoura wave farm constitutes both the world's first, multi-unit, wave farm and also the first commercial order for wave energy converters.

The International Green Summit Web site is at www.igsonline2009.com.
Posted by: 3dc || 05/31/2009 02:35 || Comments || Link || E-Mail|| [6470 views] Top|| File under:
Iraq
Former Iraq trade minister arrested at Baghdad airport
BAGHDAD - Iraq's former trade minister Abdel Falah al-Sudani was arrested on Saturday when trying to flee the country in the wake of a graft scandal after his plane was ordered back to Baghdad airport. The minister was on board a flight to the United Arab Emirates (UAE), which turned back to the capital so the minister could be arrested, said Sabah al-Saedi, head of the Iraqi parliament's corruption and integrity commission.

"The minister was trying to escape from justice and was headed to the UAE," said Saedi. "After some phone calls were made to judicial authorities and the airport, the airplane was turned back and the minister arrested," he added.

Prime Minister Nuri al-Maliki's office on Monday announced that Sudani had resigned amid allegations of corruption and embezzlement linked to the nation's food assistance programme. "An arrest warrant was issued against the minister under the charge of corruption," said Saedi. "He is the main person responsible for corruption in the ministry."

Sudani, a member of Maliki's Shiite Dawa faction, had already been questioned by parliament over claims relating to imports for Iraq's food rationing programme.

Maliki on Wednesday vowed to root out graft in the Iraqi government, after Sudani quit. "We will institute reforms ... and we will search for the truth," Maliki told reporters after talks in Baghdad with senior trade ministry officials.

"We will not stand with arms folded in the face of corruption. We will pursue those who are corrupt and bring them before the courts," Maliki said, while placing the ministry under his authority.

Sudani was accused of importing expired commodities — sugar — and procuring illegal contracts as well as failing to fight corruption in his ministry.

Maliki stressed on Wednesday he was immediately instituting measures to fight graft in Iraq. "We will recruit new executives to replace those who are not qualified and we urge those in charge of purchases to sign contracts with large global companies directly rather than through intermediaries," the premier said.

The Commission on Public Integrity, tasked with fighting corruption in Iraq, announced on Wednesday that 997 officials are being investigated for alleged graft, including 53 people ranked director general or higher. It said 120 Iraqis were arrested for corruption in April and May.
Posted by: Steve White || 05/31/2009 00:00 || Comments || Link || E-Mail|| [6464 views] Top|| File under:
Syria-Lebanon-Iran
Iran's Mousavi vows to review womenŽs laws
[Al Arabiya Latest] Iranian presidential hopeful Mir Hossein Mousavi vowed on Saturday to review laws which are "unfair" towards women if he wins next month's election.

In a speech to about 1,500 women at a sports complex in southern Tehran, Mousavi said he will "review all laws which are deemed discriminatory and unfair to women by introducing the needed bills in the parliament."

Addressing a cheering crowd of women screaming "Mousavi! Mousavi!," the moderate candidate, who served as prime minister during the 1980-1988 war with Iraq, said he would work towards taking the moral police patrols off the streets if elected in the June 12 poll.

Over the past few years, such patrols have strictly enforced the Islamic dress code on women in Iran and especially in Tehran.

Women who are deemed inappropriately dressed are usually hauled to a detention center where they must sign a pledge, promising to dress properly.
Posted by: Fred || 05/31/2009 00:00 || Comments || Link || E-Mail|| [6465 views] Top|| File under: Govt of Iran
Lebanon confirms first 3 cases of H1N1 flu
BEIRUT - Lebanon has identified its first confirmed three cases of the new H1N1 flu, the health minister said on Saturday.

"A week ago we had a certain situation that has been contained ... there is no virus in Lebanon as such, but there are three cases who came from abroad. One is Lebanese and two are not Lebanese," Health Minister Mohammad Khalifeh told a news conference.

Khalifeh said a group of Lebanese were attending a training seminar in Spain at an institute where the flu strain was later detected. The group was quarantined for a week when they arrived in Beirut and one Lebanese man was discovered to have been infected but was now cured.

"This person was treated in the right way from the start ... the person can go home today," Khalifeh said.

The other two cases were Canadian citizens visiting Lebanon, Khalifeh said, adding that "the woman and child were on their way to being cured".
Posted by: Steve White || 05/31/2009 00:00 || Comments || Link || E-Mail|| [6458 views] Top|| File under:
Home Front: Culture Wars
Hawaii's Islam Day resolution stirs passions
Debate over a legislative resolution designating Sept. 24, 2009, as Islam Day is testing Hawai'i's reputation as a cultural melting pot. House Concurrent Resolution 100, establishing a single day this year to acknowledge "the rich religious, scientific, cultural, and artistic contributions" of the Islamic world, ignited the passions of those concerned about the connection between the Islam religion and Muslim extremists responsible for the 9/11 attacks and other terrorist acts around the world.

Gov. Linda Lingle's office reported receiving 315 e-mails and 40 calls objecting to Islam Day. About a third were from Mainlanders stirred up by accounts of the resolution on Fox News, CNN and other outlets. In her May 11 appearance on "The Mike Buck Radio Show" on KHVH, Lingle called the resolution "just unnecessary" and said it was attracting the wrong kind of attention for Hawai'i. "It just received ridicule all across the country. Everybody knows that the country and all 50 states are facing these historically difficult economic times. I think it's just an expression of them being out of touch," she said.

The Hawai'i Tourism Authority received a single phone call and 18 e-mails from Mainlanders who said they would not visit the state because of the Islam Day resolution. HTA president and chief executive officer Mike McCartney noted the state has a long list of days celebrating various cultures and religions. "Hawai'i has long tradition of being a place where people are welcomed, where everyone in the world can visit. It's a place that has tolerance and respect for many cultures and points of view," McCartney said.

In addition to the Christianity-based state holidays of Christmas and Good Friday, state law designates March 21 as Baha'i New Year's Day, April 8 as Buddha Day, and Dec. 8 as Bodhi Day, in honor of Siddhartha Gautama, the founder of Buddhism. Sept. 24 was chosen as Islam Day because it marks the day, according to the Gregorian calendar, the Prophet Muhammad left Mecca for Medina and is considered the birthdate of Islam. The Islam Day action, passed by the Senate on a 22-3 vote on May 6 after approval by the House, is only a resolution and will not become part of state law. The resolution also does not call for any public spending or official ceremony to mark the observance.

Rep. Lyla Berg, D-8th (Kuli'ou'ou, Niu Valley, 'Aina Haina, Kahala), said she decided to sponsor the resolution following a conversation with constituent Hakim Ouansafi about a move by schools in her district to participate in the International Baccalaureate program, which aims to mold students into global citizens. Ouansafi is president and chairman of the Muslim Association of Hawai'i and heads a hotel and resort development firm. "In talking with Hakim, he suggested Islam Day as an opportunity for the community to learn about Islam and promote awareness," she said. "It didn't seem unusual because we have so many days."

Despite the initial backlash against Islam Day, Ouansafi said the controversy "has actually been wonderful. We had a tremendous amount of calls and e-mails of support once people understood lawmakers weren't declaring a state holiday for Muslims."

Berg said people who learned of the resolution through Fox News and similar sources "construed the recognition day as meaning we are sympathetic with terrorists. At the very onset, most of the negative e-mails and phone calls were mostly from people from the Mainland. We're not as threatened by differences here," she said.

In her May 11 radio appearance, Lingle criticized Berg for telling a critic of Islam Day not to come to Hawai'i. "We were getting a lot of angry calls from the Mainland saying, 'We're not coming to a place that's having an Islam Day,' for whatever their reasons were," Lingle said. "So, we referred them all to Lyla Berg. We got a copy of an e-mail that was sent to her, and her response back was basically, 'Maybe it would be just as well if you don't come here.' "

Berg said her reply to the e-mails "was meant with aloha." "I really felt that if people are so critical of Hawai'i without being here and they are so afraid of Muslims and believe we are terrorist sympathizers, and they are not familiar with Hawai'i's multiracial and multiethnic people, my response was if they are not comfortable in a multicultural environment it may be more comfortable for them to stay home," she said. "(The resolution) was passed in the spirit of aloha and peace. Here in Hawai'i, that's how we live. Even if we have issues here in Hawai'i, we work them out. I was surprised and disappointed with the governor that she didn't capitalize on the diversity in the community, but she didn't grow up here."

Sens. Fred Hemmings, R-25th (Kailua, Waimanalo, Hawai'i Kai), and Sam Slom, R-8th (Hawai'i Kai, 'Aina Haina, Kahala), the lone Republicans in the Senate, objected to HCR 100, citing Islam's connection to international terrorism. "It's the old cliche: Not all Muslims are terrorists, but all terrorists are Muslim," Hemmings said. Considering terrorism's toll in the United States and elsewhere, Hemmings said the Legislature showed poor judgment in bringing up the resolution. "I'm aghast that most of the proponents of the resolution have spent more time criticizing those of us concerned about it than criticizing Islamic terrorists," he said. "It goes to show you how misplaced some people's values are."

The senator said he received more than 100 e-mails in support of his stand against Islam Day, about half from Mainlanders. "I don't oppose the Islamic religion, I oppose terrorists," he said. "I recognize that very many, if not most, Muslims are opposed and are not supporting terrorists."

Also opposing Islam Day, but for different reasons, was Big Island Sen. Josh Green, D-3rd (Kona, Kohala) and the American Civil Liberties Union of Hawai'i. Both objected on the grounds it violates the constitutional separation between church and state. "The Legislature should not be picking and choosing among religions to honor, no matter how well-intentioned the action," said ACLU senior staff attorney Daniel Gluck in a statement. He said the ACLU also opposes Buddha Day, Baha'i New Year's Day and Bodhi Day.

Overlooked in the controversy over Islam Day is a new law passed by the Legislature during this year's session designating Sept. 11 as Patriot Day in honor of the victims killed in the 2001 terrorist attacks and acknowledging the bravery of those who assisted in rescue efforts.
Posted by: ryuge || 05/31/2009 09:44 || Comments || Link || E-Mail|| [6477 views] Top|| File under:
Who's in the News
51
[untagged]
5
TTP
4
Govt of Pakistan
3
al-Qaeda
2
Govt of Iran
2
Hezbollah
2
Taliban
1
Jaish-e-Mohammad
1
Palestinian Authority
1
Iraqi Insurgency
1
al-Qaeda in Pakistan
1
Govt of Sudan
1
al-Qaeda in Iraq
1
ISI
Bookmark
E-Mail Me
The Classics
The O Club
Rantburg Store
The Bloids
The Never-ending Story
Thugburg
Gulf War I
The Way We Were
Bio
Merry-Go-Blog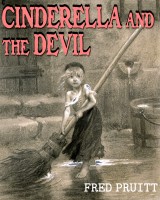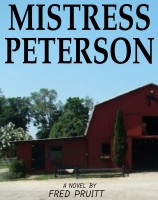 On Sale now!


A multi-volume chronology and reference guide set detailing three years of the Mexican Drug War between 2010 and 2012.

Rantburg.com and borderlandbeat.com correspondent and author Chris Covert presents his first non-fiction work detailing the drug and gang related violence in Mexico.

Chris gives us Mexican press dispatches of drug and gang war violence over three years, presented in a multi volume set intended to chronicle the death, violence and mayhem which has dominated Mexico for six years.
Click here for more information


Meet the Mods
In no particular order...


Steve White
Seafarious
Pappy
lotp
Scooter McGruder
john frum
tu3031
badanov
sherry
ryuge
GolfBravoUSMC
Bright Pebbles
trailing wife
Gloria
Fred
Besoeker
Glenmore
Frank G
3dc
Skidmark
Alaska Paul



Better than the average link...



Rantburg was assembled from recycled algorithms in the United States of America. No trees were destroyed in the production of this weblog. We did hurt some, though. Sorry.
3.235.179.111

Help keep the Burg running! Paypal: