-Lurid Crime Tales-
Copenhagen's sex trade did brisk business during recent climate conference
The global climate challenge may have been on the daytime agenda during the recent World Business Summit climate conference in Copenhagen, but in the evenings many businessmen, politicians and civil servants are reported to have availed themselves of the capital's prostitutes.

"We've been extremely busy. Politicians also need to relax after a long day," says 'Miss Dina', herself a prostitute.

Nyhedsbrevet 3F called various escort agencies and prostitutes to hear whether they had been busier than normal during the climate conference -- and all agreed; summits in Copenhagen are good for the economy.

Dorit Otzen, who leads Reden International says that major events in Copenhagen attract more sex workers. "A lot of men in one place means more work for prostitutes. At the same time we have a government that will not ban prostitution, so in fact we invite visitors to avail themselves of prostitutes," Otzen says.
Posted by: Steve White || 05/27/2009 12:01 || Comments || Link || E-Mail|| [10795 views] Top|| File under:
Man wanted for murder found dead in desert
BURAIDAH: A Saudi man who shot dead a Pakistani man and injured another was found dead yesterday in the mountainous area between Al-Turag and Al-Makharem near the Qassim-Hail highway.

"He probably died of thirst and hunger," said Maj. Fahd bin Ali Al-Habdan, spokesman for Qassim police. "Prior to killing the Pakistani man last Sunday, the gunman, who was seemingly drunk, approached a van carrying Saudi women teachers and asked its driver to let one of the teachers off to accompany him," said Al-Habdan.

"Thank God. The driver did well by driving to the nearest police station at Al-Quwarah city," said Al-Habdan, adding that the man, who was in his mid-30s, escaped by driving deep into the desert.

Later that day, police received information that the man fired his machine gun at two Pakistani expatriates killing one and injuring the other.

"Luckily, the second Pakistani only sustained a minor injury in one of his feet and was taken to hospital," said Al- Habdan.

After a three-day extensive search, police found the man's body in a trench he had built in the desert.

"His car was first located a few kilometers away from where his body was," said Al-Habdan. He added that the man's loaded machine gun was found next to his body along with a full case of bullets.
Posted by: classer || 05/27/2009 00:00 || Comments || Link || E-Mail|| [10793 views] Top|| File under:
-Short Attention Span Theater-
Japan mouse study finds hair-loss gene

TOKYO: Experiments on mice have revealed a gene that is linked to early hair loss, a Japanese researcher said, sparking hopes for a treatment to prevent thinning and baldness in humans.

The research team found that the absence of a gene known as Sox21 which it said is shared by humans and mice can lead to early hair loss. The scientists biologically engineered mice by blocking the gene and found that the rodents started losing hair on their heads about 15 days after birth and became completely naked a week later.

'Normally, new hair appears right after old hair falls out,' said Yumiko Saga, a mammalian development professor at the National Institute of Genetics.

'But the hair of these mice fell out very early, making their bald periods longer,' she told AFP, adding that although the mice started to grow new fur, the replacement hair also kept falling out quickly.

The Sox21 gene has in the past been shown to be linked to the formation of nerve cells, but the Japanese study was the first to indicate its function in ensuring hair retention, she said. 'It is entirely possible that the gene is also a cause of thinning hair' among humans, Saga said.

The study, jointly conducted with Hideyuki Okano, professor at the School of Medicine at Tokyo's Keio University, found that the lack of the gene leads to the improper formation of cuticles, the outer layer of hair.

'Cuticles usually have a scaled structure, locking hair in the scalp,' said Saga. Blocking the gene in the mice meant that their cuticles lacked this structure, making the hair fall out more quickly, Saga said.

The study could lead to the development of a medical treatment against thinning hair, Saga said, but she added that she had no immediate plans for further research to develop a human application.


I shave it all off but I wouldn't mind a bushy head. They can do boob jobs and sex transplants, cloning, and more yet science hasn't saved men's hair.
Posted by: Kofi Claitle6576 || 05/27/2009 12:02 || Comments || Link || E-Mail|| [10794 views] Top|| File under:
It's No Longer All About The Bling: Recession Melts Rappers' Ice As Homeys Economize
Miguel Bustillo, Wall Street Journal


Bus this def article, homeys!



After years of starring in rap-music lyrics and videos, "bling" is losing its ring.

The recession is cramping the style of hip-hop artists and wannabes -- many of whom are finding it difficult to afford the diamond-encrusted pendants and heavy gold chains they have long used to project an aura of outsized wealth. In an attempt to keep up appearances, celebrity jewelers say rappers are asking them to make medallions with less-precious stones and metals. Some even whisper that the artists have begun requesting cubic zirconia, the synthetic diamond stand-in and QVC staple.

Hip-hop luminaries with the cash to keep it real are appalled. Bling aficionados fret that the art of "ice" is being watered down. Rapper 50 Cent has relished the chance to accuse his musical adversaries of not glittering like gold. During a radio interview, the artist, whose real name is Curtis James Jackson III, taunted rapper Rick Ross for wearing faux and rented jewelry. "Everything that you see has to absolutely be fake," said Mr. Jackson. Rick Ross, whose real name is William Leonard Roberts II, has denied the claims. Mr. Jackson didn't return requests for comment....

From the dawn of rap music three decades ago, hip-hop artists have festooned themselves with gaudy ornaments to signify that they have more money than sense risen above humble origins to become ghetto royalty.

English-American trailblazer Slick Rick sported a diamond-studded eye patch, portraying himself as the "Black Liberace," while the three members of Queens, N.Y.-based Run-D.M.C. rocked gold rope chains that seemed thick enough to hold a real anchor.

To be sure, phony or inferior ice has been around as long as rappers' traditional standard gear of two-turntables-and-a-microphone. But with Internet piracy cutting into musicians' record sales and the recession shrinking attendance for live shows, jewelers say the ersatz stuff has never been more widespread. "Times are hard, ain't nobody rocking it like that anymore," says rapper and record executive Bryan "Birdman" Williams, who co-founded Cash Money Records in New Orleans in the early 1990s with his brother, Ronald "Slim" Williams...."People think these big pieces are blindin' but they be like D-quality diamonds, and when you try and sell them you learn they ain't worth a thing," says Slim Williams. "You can't be doing it like we did it no more."
"But what about their carbon signature? Diamonds are fused carbon, and so less diamonds means less carbon and that stops global warming!"
"Shut it, tree-hugger, 'fore I take my nine an' put a cap in yo' ass!"
"Please, please, sir, don't hurt me. (Oh, where, oh where is gun control when you really need it?) I'll just--I'll just get in my Prius here and drive away and..."
"Prius! What kinda lame-ass ride is a Prius?"
"I dunno, Slick, pimp it with some twenty-inch Dubs an' underbody lights an' a subwoofer, an', y'know, it could be pretty fly for a white guy."
"Subwoofer? That's word."
Hip-hop artists aren't eager to admit to thrift, and numerous rappers rumored to be trading down declined to talk about the trend.

"You gotta understand, it is every rapper's fear to be exposed as a fraud," said Gregory Lewis of Brooklyn, who posts conversations with artists on the Internet under the alias "Doggie Diamonds, the interview king." "If you admit you wear fake jewelry, it is over for you. It's like bragging you drive a Lamborghini when you really drive a Toyota."
Posted by: Mike || 05/27/2009 10:16 || Comments || Link || E-Mail|| [10796 views] Top|| File under:
Tanker blast kills Asian worker, injures 7
YANBU: An Asian worker died and seven others suffered injuries when a gasoline tanker exploded inside a car repair shop in Yanbu's Al-Naseem district yesterday.

The explosion took place while the vehicle's driver soldered the rear of the tanker. It is thought that the man failed to ensure the tanker was free of flammable fumes.

Two workers were seriously injured with 100 percent burns all over their body — one of them died at Yanbu General Hospital. The other workers suffered 70 percent burns.

The Civil Defense reacted quickly and was able to extinguish the fire.
Posted by: classer || 05/27/2009 00:00 || Comments || Link || E-Mail|| [10793 views] Top|| File under:
African Immigrant Offended by Display of American Flag by Texan, In Texas
Is it okay to show your patriotism at the office?

For one Arlington woman, the answer was "no" after she hung an American flag in her office just before the Memorial Day weekend.

Debbie McLucas is one of four hospital supervisors at Kindred Hospital in Mansfield. Last week, she hung a three-by-five foot American flag in the office she shares with the other supervisors. When McLucas came to work Friday, her boss told her another supervisor had found her flag offensive. "I was just totally speechless. I was like, 'You're kidding me,'" McLucas said.

McLucas' husband and sons are former military men. Her daughter is currently serving in Iraq as a combat medic.

Stifling a cry, McLucas said, "I just wonder if all those young men and women over there are really doing this for nothing."

McLucas said the supervisor who complained has been in the United States for 14 years and is formerly from Africa. McLucas said the supervisor took down Debbie's flag herself.

"The flag and the pole had been placed on the floor," McLucas said. But McLucas also said hospital higher ups had told her some patients' families and visitors had also complained.

"I was told it wouldn't matter if it was only one person," she said. "It would have to come down."

McLucas said hospital bosses told her as far as patriotism was concerned, the flag flying outside the hospital building would have to suffice.

Kindred Hospital Corporate Headquarters are located in Kentucky. They have yet to make a final decision on the matter. They have not returned our phone calls for comment.


"Okay, Mr. Flak, tell us how we're going to get out of this."
"Easy boss, we're screwed. Hunker down and keep your mouth shut."

The Kindred Hospital Corporation was chosen as Fortune's most admired for 2009.


Obviously Fortune didn't ask me ...

McLucas hopes they'll back her patriotism. "I find it very frightening because if I can't display my flag, what other freedoms will I lose before all is said and done," McLucas asked.
Posted by: Anonymoose || 05/27/2009 11:22 || Comments || Link || E-Mail|| [10795 views] Top|| File under:
Africa Subsaharan
Mugabe defends beleaguered central bank chief
[Mail and Globe] Zimbabwe's central bank chief, who presided over world-record hyperinflation, will keep his job despite objections raised within the unity government, President Robert Mugabe said Monday.

Prime Minister Morgan Tsvangirai, the erstwhile opposition leader who joined the power-sharing government three months ago, has asked regional leaders to mediate in his dispute over the appointment of Reserve Bank boss Gideon Gono.

But Mugabe said on state television that Gono would keep his job, even though after his first five-year term the local currency was left so worthless that the government this year abandoned it.
Posted by: Fred || 05/27/2009 00:00 || Comments || Link || E-Mail|| [10794 views] Top|| File under:
Arabia
Commission for Promotion of Virtue and Prevention of Vice squeaky clean
YANBU: The Court of Cassation in Riyadh yesterday upheld the verdict of a lower court in Madinah in the case against two members of the Commission for Promotion of Virtue and Prevention of Vice in connection with the death of three Saudis in a road accident in March last year.

The Madinah court acquitted the two suspects who were accused of abuse of official powers, which allegedly led to the deaths of two men and a woman who the commission members were allegedly pursuing because they were suspected to have committed illegal gender mixing. The three died when their car collided with a concrete water storage tank on a rural road in their attempt to escape the commission members.

The lower court examined the case files including the findings of the Investigation and Prosecution Board, reports of the Civil Defense and traffic police and the report of the company that owned the car that was involved in the accident.

The company certified that the car was in good condition and devoid of any mechanical malfunctioning at the time of the accident.

However, the witness statements in the case were contradictory. While some of the witnesses said they saw the commission's car chasing the car that met with the accident, others said they did not see any patrol car in pursuit.

Eventually the two suspects were released and the case was referred to the Administrative Court, which also came to the conclusion that the two did not commit the crimes. The decision was appealed but the Court of Cassation upheld the verdict.
Posted by: classer || 05/27/2009 00:00 || Comments || Link || E-Mail|| [10793 views] Top|| File under:
Saudi king sees fair oil price at $75-80: report
[Al Arabiya Latest] Saudi Arabia will not cut public spending and sees no need to borrow from local or international markets, press reports quoted the nation's king as saying on Tuesday. "The volume of spending will not contract and we do not need debt whether local or foreign," King Abdullah Bin-Abd-al-Aziz al-Saud said in an interview with Kuwait's al-Seyasah daily.

The monarch said the Gulf kingdom's economy was strong enough to get over the financial crisis and said a number of infra-structure projects worth billions of dollars were underway, ruling out that the possibility that Saudi Arabia would have to liquidate state investment.

King Abdullah said the current price of $75-80 a barrel is a fair price for oil. "We are now seeing a quick recovery in the global economy and we see indications of increasing demand on this material (oil)."
Posted by: Fred || 05/27/2009 00:00 || Comments || Link || E-Mail|| [10794 views] Top|| File under:
Caucasus/Russia/Central Asia
Over 50,000 rally in new bid to oust Georgian leader
[Bangla Daily Star] More than 50,000 opposition supporters rallied in Tbilisi yesterday in a bid to oust Georgia's leader that led authorities to cancel a major state holiday military parade for fear of clashes.

The demonstrators first packed into the city's huge football stadium before thousands of them marched through the streets, in a mass protest against Georgian President Mikheil Saakashvili. On Tuesday evening they congregated outside Holy Trinity Cathedral, the city's main church, before marching on parliament.

The rally marked the culmination of over a month of opposition protests in the ex-Soviet republic aimed at forcing Saakashvili's resignation.

"We will fight for this country, Saakashvili cannot stay president," said Nino Burjanadze, the former parliamentary speaker who is now one of Saakashvili's most vehement opponents. "The only thing we have to discuss with the authorities is their resignation," she added in a speech at the stadium.

The Georgian opposition has been staging daily protests since April 9 in the biggest demonstrations against Saakashvili's rule since Georgia fought a brief war with Russia last August. Opponents accuse Saakashvili of mishandling the conflict with Russia and of becoming increasingly autocratic since he came to power after the peaceful 2003 Rose Revolution.

In the stadium on Tuesday, the crowd sang the national anthem and observed a minute of silence for those who died during the August war, in which Georgia lost a bid to re-exert control over its two separatist regions.

"Saakashvili must leave because he ceded our territories to the Russians," said Natela Urashvili, a 49-year-old dentist who attended the protest.

The Georgian defence ministry said its parade this year was cancelled after demonstrators planned to march down the capital's main avenue, traditionally the venue of a military parade to mark the national holiday.

"Saakashvili must see today how many people are angry at his rule. We are many and we are unhappy with the situation in Georgia," said Artchil Oniani, a 67-year-old engineer who readied to march with the crowd.
Posted by: Fred || 05/27/2009 00:00 || Comments || Link || E-Mail|| [10794 views] Top|| File under:
Down Under
Australian Swine Flu cases double within 24 hours
THE number of confirmed cases of human swine flu in Australia has doubled to 61 in just 24 hours, federal Health Minister Nicola Roxon says.

As of midday (AEST), Victoria had 33 cases, New South Wales 18, Queensland five, South Australia three, Western Australia and the ACT one each, she said. At the same time yesterday, the count stood at 31.

Ms Roxon said based on overseas experience, she expected the toll to increase significantly over the next 48 hours. "Obviously we now know that this disease is highly infectious and the community does have to prepare itself for there to be a significant in the numbers of cases confirmed particularly in the coming days," she said. "We can expect over the next 48 for this to be a busy period (of confirmations)."

"Look at countries like Japan, and Canada and the UK - a couple of cases given the way of these clusters turns into a larger number fairly quickly and I know the community needs to be prepared for that."

She said Australia was now just entering its normal flu season, and what would happen with the seasonal flu and swine flu was uncertain. "No one is entirely sure what consequences that will have for the potential for those two flus to combine or for one or the other to be the one that dominates."

She said all people who had come down with swine flu so far had experienced only mild cases. "Unlike normal flu, we do know that this flu has a quite hard edge to it, that is a small proportion of cases can be much more severe and we have seen that in some of the deaths that have occurred in, for example, the United States," she said.

"That's why the Government still believes there is no cause for alarm or panic, but it is important for the community to do what it can to assist us in reducing he spread of this disease."
Posted by: Oztralian || 05/27/2009 00:00 || Comments || Link || E-Mail|| [10793 views] Top|| File under:
Economy
GM bankruptcy filing appears certain
Article is mostly about Chrysler, but there's this little tidbit too:

Also Wednesday, fellow U.S.-based automaker General Motors Corp. (GM-N1.22-0.22-15.26%) is set to announce the results of a debt swap offer that could decide whether it can restructure out of court or will follow its Auburn Hills, Mich.-based rival into Chapter 11 bankruptcy protection.

Detroit-based GM gave the holders of some $27-billion (U.S.) of its bonds until midnight Tuesday to exchange their debt for a 10 per cent stake in a new GM, and said it will announce the results Wednesday morning. If bondholders representing 90 per cent of GM's unsecured debt -- about $24-billion -- didn't agree to the exchange, GM has said it will file for bankruptcy protection. Bondholders have balked at the proposal from the start, saying it gives them too small a stake for the amount they are owed.


Analysis from proprietary newsletter (no link available):


"A bankruptcy filing by General Motors Corp. appears inevitable after its bondholders rebelled, forcing the company today to withdraw a plan to swap bond debt for company stock.

GM faces a Monday deadline for completing a government-ordered restructuring that includes debt reduction, labor cost cuts and plant closures. But bankruptcy reorganization is likely after the company said bondholders rejected its offer to exchange $27 billion in unsecured debt for 10 percent of the company's stock.

GM has received $19.4 billion in federal loans, and President Barack Obama's administration has said it would provide more only if 90 percent of the bondholders, as well as unionized workers, agreed to concessions that slashed GM's costs.

The United Auto Workers union yesterday revealed it agreed to take a 20 percent stake in the company, down from the original plan of 39 percent. That seemingly freed 19 percent of the company's shares to sweeten the pot for its bondholders, fueling small hope that GM could avoid a bankruptcy filing.

But because the bondholder deal failed, the equity freed by the union now will apparently go to the U.S. government, which may have to commit billions more for the company's restructuring in court."

Posted by: Barbara Skolaut || 05/27/2009 13:23 || Comments || Link || E-Mail|| [10794 views] Top|| File under:
25% National Sales Tax?
Once Considered Unthinkable, U.S. Sales Tax Gets Fresh Look
Levy Viewed as Way to Reduce Deficits, Fund Health Reform


With budget deficits soaring and President Obama pushing a trillion-dollar-plus expansion of health coverage, some Washington policymakers are taking a fresh look at a money-making idea long considered politically taboo: a national sales tax.

Common around the world, including in Europe, such a tax -- called a value-added tax, or VAT -- has not been seriously considered in the United States. But advocates say few other options can generate the kind of money the nation will need to avert fiscal calamity.

At a White House conference earlier this year on the government's budget problems, a roomful of tax experts pleaded with Treasury Secretary Timothy F. Geithner to consider a VAT. A recent flurry of books and papers on the subject is attracting genuine, if furtive, interest in Congress. And last month, after wrestling with the White House over the massive deficits projected under Obama's policies, the chairman of the Senate Budget Committee declared that a VAT should be part of the debate.

"There is a growing awareness of the need for fundamental tax reform," Sen. Kent Conrad (D-N.D.) said in an interview. "I think a VAT and a high-end income tax have got to be on the table."

A VAT is a tax on the transfer of goods and services that ultimately is borne by the consumer. Highly visible, it would increase the cost of just about everything, from a carton of eggs to a visit with a lawyer. It is also hugely regressive, falling heavily on the poor. But VAT advocates say those negatives could be offset by using the proceeds to pay for health care for every American -- a tangible benefit that would be highly valuable to low-income families.

Liberals dispute that notion. "You could pay for it regressively and have people at the bottom come out better off -- maybe. Or you could pay for it progressively and they'd come out a lot better off," said Bob McIntyre, director of the nonprofit Citizens for Tax Justice, which has a health financing plan that targets corporations and the rich.

A White House official said a VAT is "unlikely to be in the mix" as a means to pay for health-care reform. "While we do not want to rule any credible idea in or out as we discuss the way forward with Congress, the VAT tax, in particular, is popular with academics but highly controversial with policymakers," said Kenneth Baer, a spokesman for White House Budget Director Peter Orszag.

Still, Orszag has hired a prominent VAT advocate to advise him on health care: Ezekiel Emanuel, brother of White House chief of staff Rahm Emanuel and author of the 2008 book "Health Care, Guaranteed." Meanwhile, former Federal Reserve chairman Paul A. Volcker, chairman of a task force Obama assigned to study the tax system, has expressed at least tentative support for a VAT.

"Everybody who understands our long-term budget problems understands we're going to need a new source of revenue, and a VAT is an obvious candidate," said Leonard Burman, co-director of the Tax Policy Center, a joint project of the Urban Institute and the Brookings Institution, who testified on Capitol Hill this month about his own VAT plan. "It's common to the rest of the world, and we don't have it."

Seeking New Revenue

The surge of interest in a VAT is testament to the extraordinary depth of the nation's money troubles. While some conservatives have long argued that a consumption tax would provide a simpler and more efficient alternative to the byzantine U.S. income tax code, this time it's all about the money.

The federal budget deficit is projected to approach $1.3 trillion next year, the highest ever except for this year, when the deficit is forecast to exceed $1.8 trillion. The Treasury is borrowing 46 cents of every dollar it spends, largely from China and other foreign creditors, who are growing increasingly uneasy about the security of their investments. Unless Congress comes up with some serious cash, expanding the nation's health-care system will only add to the problem.

Obama wants to raise income taxes for high earners and impose new levies on business, but those moves would not generate enough cash to cover the cost of health care, much less balance the budget, and they have not been fully embraced by Congress. Obama's plan to tax greenhouse-gas emissions could raise trillions of dollars, but again, Congress is balking.

Key lawmakers are considering other ways to pay for health reform, including new taxes on sugary soda, alcohol and employer-provided health insurance. The last proposal could raise a lot of money -- nearly $1 trillion over the next five years, according to White House budget documents. But options on the table would raise a fraction of that sum. And while it might pay for health care, it would barely dent deficits projected to total nearly $4 trillion over the next five years and to grow rapidly in the future, as baby boomers draw on Social Security and Medicare.

Enter the VAT, one of the world's most popular taxes, in use in more than 130 countries. Among industrialized nations, rates range from 5 percent in Japan to 25 percent in Hungary and in parts of Scandinavia. A 21 percent VAT has permitted Ireland to attract investment by lowering its corporate tax rate.

The VAT has advantages: Because producers, wholesalers and retailers are each required to record their transactions and pay a portion of the VAT, the tax is hard to dodge. It punishes spending rather than savings, which the administration hopes to encourage. And the threat of a VAT could pull the country out of recession, some economists argue, by hurrying consumers to the mall before the tax hits.

A VAT's Bottom Line

What would it cost? Emanuel argues in his book that a 10 percent VAT would pay for every American not entitled to Medicare or Medicaid to enroll in a health plan with no deductibles and minimal copayments. In his 2008 book, "100 Million Unnecessary Returns," Yale law professor Michael J. Graetz estimates that a VAT of 10 to 14 percent would raise enough money to exempt families earning less than $100,000 -- about 90 percent of households -- from the income tax and would lower rates for everyone else.

And in a paper published last month in the Virginia Tax Review, Burman suggests that a 25 percent VAT could do it all: Pay for health-care reform, balance the federal budget and exempt millions of families from the income tax while slashing the top rate to 25 percent. A gallon of milk would jump from $3.69 to $4.61, and a $5,000 bathroom renovation would suddenly cost $6,250, but the nation's debt would stabilize and everybody could see a doctor.

Sales Tax Gains Momentum

Burman, who helped House Democrats craft an unsuccessful 2007 plan to repeal the alternative minimum tax, said he's received a number of phone calls from lawmakers interested in his idea, though "they can't quite imagine how to make it happen politically." Burman said the 25 percent rate has caused some sticker shock, and he's trying to figure out how to bring it down.

Graetz's proposal drew an endorsement from Volcker, who last year called it "a sensible plan for reform." (Volcker did not respond to a request for comment.) It also has piqued the interest of Conrad, the Senate Budget Committee chairman who argues that it could be modified to accommodate Obama's pledge not to raise taxes on families who make less than $200,000 a year.

"I think interest is quietly picking up," Graetz said. "People are beginning to recognize that the mathematics of the current system are just unsustainable. You have to do something. And a VAT has got to be on the table if you want to do something big and serious."

Still, the Senate Finance Committee declined to include a VAT among the options it is considering to pay for health reform. And even VAT supporters doubt the tax will find a place among the tax-reform proposals the Volcker panel has been asked to produce by Dec. 4.

Though the nation's fiscal outlook is grim, Burman said "the situation will have to get more desperate" before lawmakers are likely to consider a new levy aimed directly at the pocketbooks of every one of their constituents.

Most lawmakers are still looking for "a painless source of revenue" to overhaul the health-care system and dig the nation out of debt, Burman said. "Who knows?" he added. "Maybe the tooth fairy will bring that to them."

Posted by: GolfBravoUSMC || 05/27/2009 12:45 || Comments || Link || E-Mail|| [10794 views] Top|| File under:
Hottest Oil Options Show 18% Drop as Demand Falls
Crude oil fell amid speculation that this year's 37 percent rally is unsustainable because of sluggish demand brought on by the recession. A survey of business confidence in Germany advanced less than economists expected as the worst business slowdown in a half century lingers in Europe, the U.S. and Asia. Oil prices were also constrained by speculation that OPEC won't reduce oil- output targets when it meets May 28.
Posted by: Fred || 05/27/2009 00:00 || Comments || Link || E-Mail|| [10794 views] Top|| File under:
Home Front: Politix
Biden, Solis announce $$$ for green jobs, ponies, training
VP Joe Biden and two Cabinet secretaries unveiled a national program Tuesday to train workers for "green jobs" that will make public housing more energy-efficient.

Biden, Housing Secretary Shaun Donovan and Labor Secretary Hilda Solis announced the plan in Denver at a meeting of President Barack Obama's task force on the middle class.

Donovan said some of the $4 billion from Obama's $787 billion economic stimulus plan that was budgeted to renovate public housing will be spent to create jobs for making the dwellings more energy efficient.

Solis, another task force member, said $500 million will be distributed as grants for training workers. That sum includes $50 million for communities battered by job losses and restructuring in the auto industry.

Investing in public housing will improve its quality, reduce energy costs for residents and the government and create jobs for people who live in the units and their neighbors, Donovan said. Some of the stimulus money also will be used for basic repairs and maintenance.

The energy, education and labor departments also announced a partnership to help link the unemployed with jobs, training and education opportunities.

Led by Biden, the task force has been working since January on policies to help America's middle class. A report it released in February saying green jobs pay up to 20 percent more than other jobs and can't easily be transferred overseas.

Obama has argued that putting an environmental focus on the economy — reducing dependence on foreign fuel, developing domestic energy alternatives and addressing climate change — can help pull the U.S. out of its worst downturn since the Depression.

"How could we possibly lead in the 21st century without a fundamental change in our energy policy?" Biden said Tuesday. "It necessitates the jobs that will get us there," he added. "Green jobs are good jobs."
Posted by: Seafarious || 05/27/2009 00:00 || Comments || Link || E-Mail|| [10796 views] Top|| File under:
India-Pakistan
Forced marriage of minor girl to father of 8 in Bhawalnagar
[Geo News] Police claimed to have recovered a 13-year-old young minor girl who was forced to marry a 50-year-old man and arrested her alleged spouse Mian Fayyaz here on Tuesday. According to DPO Bahawalnagar, police have recovered Aasia, a minor 13-year-old girl, who was forced to wed an aged 50-year-old man and arrested her husband in Moza Ganga Singh area here. Police said Aasia, in her statement, has confirmed that she was brutally tortured and forced to marry while Mian Fayyaz, denying the charges, said that the marriage occurred on mutual consent of two families. Sources said that Chief Minister Punjab Mian Muhammad Shahbaz Sharif has taken the note of the incident but no government source has yet confirmed the reports.
Posted by: Fred || 05/27/2009 00:00 || Comments || Link || E-Mail|| [10794 views] Top|| File under:
Olde Tyme Religion
Muslim chef loses tribunal case
I hear Pakistan needs chefs, Hasanali...


A Muslim chef who accused the Metropolitan Police of religious discrimination when told he must handle pork has lost his tribunal case. Hasanali Khoja was told he would be expected to handle pork products at his new job at the Empress State Building in Earls Court, west London.
Surely you can't be serious, infidel sir. Oh. You are.
The 60-year-old from Edgware, north-west London, also said racist gestures were made to him when he complained.


What exactly are "racist gestures"? Could you demonstrate some?


The force was it was "pleased" at the tribunal's decision.


...and announced that bacon and eggs would be today's breakfast special.


Mr Khoja said earlier he was "stressed and humiliated" at the prospect of handling pork products, which Islam considers to be unclean. He said even wearing gloves or using tongs to cook would not protect him from the risk of splashes.


FILTHY INFIDEL SAUSAGE!


The catering manager had also claimed that he was the victim of racism by an official when he went to discuss his situation.


Because they said "no", I assume?


A Metropolitan Police spokeswoman said: "We are pleased to have been cleared of allegations of discrimination on the basis of religion or belief against Mr Khoja." She added: "Mr Khoja remains a valued member of staff."


Welcome back, Hasanali. How's about you whip me up a nice bacon sandwich.
Posted by: tu3031 || 05/27/2009 09:14 || Comments || Link || E-Mail|| [10793 views] Top|| File under:
Science & Technology
Iceland Discovers "Clean" Geothermal Power Plant Not So Clean
Yes, Virginia, there really is no such thing as a free lunch....

Iceland officials are discovering that geothermal energy is not as clean as they expected.

In 2006, when the Hellisheidi geothermal power plant began operating, about 30 kilometers from central Reykjavik, city residents started noticing that they had to clean their silverware every three to four days instead of every three to four months because it was covered with black soot. Truck drivers who drove daily to sand mines in western Hellisheidi found the rubber in their vehicles' suspension and steering systems became hard and prone to breakage after one year instead of three to five years.

Then, in September 2008, people noticed that moss vegetation near the Hellisheidi plant was severely damaged.

Reykjavik Energy commissioned research and discovered strong indications that sulfur derived from hydrogen sulfide is the cause of the damage. Mercury was also found in high concentrations in some dead moss.


But...but...but geothermal is so earth-friendly! Mother Gaia makes it herself!


The damage stems from the steam produced at the plant. Most of this is water, but 0.4 percent of the steam contains gases of various kinds - 83 percent is carbon dioxide (CO2), 16 percent hydrogen sulphide (H2S), and the remainder other gases. Trace elements in the steam include sulphur, mercury, boron, arsenic and aluminium.


And none of this, I'm sure, would cause silver to tarnish or rubber to harden and crack. /sarc


The environmental impact assessment (EIA) reports assumed that because Hellisheidi is a windy, rainy place, most of the H2S would be transformed into sulphur and washed away into the soil instead of being carried elsewhere. Nevertheless, in 2006 and 2007 several measuring gauges were set up in the capital area to check the pollution levels.

The Hellisheidi plant was brought into operation in September 2006. Immediately, increased levels of H2S were seen in Reykjavik, especially when the wind blew from the east or south-east, from the plant to Reykjavik. Because of increasing concerns over H2S levels, more measuring devices are being set up around the city, and the Environment Ministry has requested the Environment Agency to find ways of reducing H2S levels overall.

The Environment Ministry is also working towards a new regulation on the release of H2S which will include maximum permissible discharge levels from geothermal plants. World Health Organisation (WHO) guidelines state that exposure to H2S should not exceed 150 micrograms per cubic metre, which Reykjavik has exceeded once so far.

Are levels of H2S poisonous to human health? At very high levels, yes, says Thorsteinn Johannsson, an air quality officer with the Environment Agency. "But the levels found in Reykjavik would not cause health problems. On the other hand, we know very little about the long-term effects of H2S on health. Iceland would be a good place to research this," he said in a recent radio interview.


I'm sure the Icelanders won't mind being guinea pigs for you, Mr. Johannsson.
Posted by: Barbara Skolaut || 05/27/2009 09:37 || Comments || Link || E-Mail|| [10794 views] Top|| File under:
Southeast Asia
Pol Pot not a patriot: Duch
[Straits Times] THE former Khmer Rouge prison chief told Cambodia's UN-backed war crimes trial on Tuesday that the regime leader Pol Pot 'had blood on his hands' as he pitted his country against neighbouring Vietnam.

'I did not think of Pol Pot as a patriot. He had blood on his hands. Pol Pot used the slogan that if we wanted to defeat the Vietnamese we had to be clean in our ranks and clean in ourselves,' he told the court.

Duch is accused of overseeing the torture and extermination of some 15,000 people who passed through the notorious Tuol Sleng prison, also known as S-21, during the late 1970s regime.

'In that conflict Pol Pot was a murderer, and more than one million people were killed under the hand of Pol Pot. At S-21, my hand is stained with the blood of people killed there,' said Duch, whose real name is Kaing Guek Eav.

Duch was responding to testimony by Nayan Chanda, former editor of the Hong Kong-based Far Eastern Economic Review, who spoke of how the Khmer Rouge's 1975 communist revolution descended into a bloody territorial conflict with Vietnam.

Duch said that Chanda had mis-named his book about infighting between Asia's communists, 'Brother Enemy,' because Cambodia regarded Vietnam as a rival.

'The title of your book is 'Brother Enemy'. If you talked about Korea, then I would support it. They have a joint history, they have a joint territory and they have a joint language,' Duch said. 'As for us and Vietnam, we never had any joint territory.'

Duch, who faces life in jail for alleged crimes against humanity, apologised at the start of his trial in late March for his role in the regime, but maintains he never personally executed anyone.

Khmer Rouge leader Pol Pot died in 1998, and many believe the tribunal is the last chance to find justice for victims of the regime, which killed up to two million people. The tribunal was formed in 2006 after nearly a decade of wrangling between the United Nations and the Cambodian government, and is scheduled to try four other senior Khmer Rouge leaders.
Posted by: Fred || 05/27/2009 00:00 || Comments || Link || E-Mail|| [10793 views] Top|| File under:
Syria-Lebanon-Iran
Mousavi accuses Ahmadinejad of ruining economy
[Beirut Daily Star: Region] Iran's leading reformist presidential candidate attacked hard-line President Mahmoud Ahmadinejad's handling of the economy, accusing him of mismanagement and driving a once rich Iran into poverty. Mir Hossein Mousavi and the two other candidates seeking to unseat the president in the June 12 election have hit Ahmadinejad hard on the economy, one of his most vulnerable points with voters hurting from rising unemployment and 25 percent inflation. "Iran is a rich country. Poverty is not our destiny. Its government's mismanagement that has taken us here," Mousavi told tens of thousands of cheering supporters Monday in his hometown of Tabriz, in northwestern Iran.

While Ahmadinejad's hard-line rhetoric and his defiant pursuit of the country's nuclear program draws international attention, Iran's 70 million people are focused on the economy.

Iran, under Ahmadinejad, took in record oil revenues when prices soared in the middle of last year, but Iranians complain that they are worse off.

The president's reformist opponents, who seek an easing of social and political restrictions at home and better ties with the West, accuse him of spending too much time slamming the US and Israel and not enough time trying to fix the economy.

His populist policies - including handouts to millions of citizens - have also been blamed for driving up prices, and candidates have accused him of using such payments to buy votes.

"Gross national product has fallen in the past four years. This means people have become poorer. This must change," Mousavi said.

Mousavi, who is remembered for his leadership as Iran's prime minister during the country's 1980-88 war with Iraq, said no justice can be achieved in a country while inflation stands at 25 percent. "A 25 percent inflation rate means making life hard for the people, it means poverty, a lack of security," he said.

On Saturday, President Ahmadinejad said the inflation had nothing to do with his government's policies.
Posted by: Fred || 05/27/2009 00:00 || Comments || Link || E-Mail|| [10794 views] Top|| File under: Govt of Iran
Moussavi takes lead in 10 major cities: poll
[Iran Press TV Latest] As Iranian presidential candidates battle out on the campaign trail, former prime minister Mir-Hossein Moussavi has the lead in 10 major Iranian cities, a recent poll says.

According to a report by the Ayandeh News, the poll conducted in Iran's ten big cities found out that Moussavi is leading the incumbent President Mahmoud Ahmadinejad by 4 percent. Nearly 38 percent expressed their support for Moussavi while 34 percent went for Ahmadinejad's bid for a second-term in office.

An opinion poll conducted by the IRIB last week, meanwhile, found that Moussavi also had the lead in the capital Tehran with 47 percent of the votes. Forty three percent of the correspondents to the poll in Tehran supported President Ahmadinejad.

On June 12, Iran will hold the 10th presidential elections since the victory of the Islamic Revolution in 1979.

Moussavi, President Ahmadinejad, former Majlis speaker Mehdi Karroubi and former IRGC chief Mohsen Rezaei will be competing in a four-way race.
Posted by: Fred || 05/27/2009 00:00 || Comments || Link || E-Mail|| [10794 views] Top|| File under: Govt of Iran
Who's in the News
58
[untagged]
5
TTP
4
Govt of Pakistan
3
Govt of Iran
3
Hamas
1
ISI
1
al-Shabaab
1
Palestinian Authority
1
Salafia Jihadiya
1
Iraqi Insurgency
1
Moro Islamic Liberation Front
1
al-Qaeda
1
Taliban
1
Abu Sayyaf
1
Thai Insurgency
Bookmark
E-Mail Me
The Classics
The O Club
Rantburg Store
The Bloids
The Never-ending Story
Thugburg
Gulf War I
The Way We Were
Bio
Merry-Go-Blog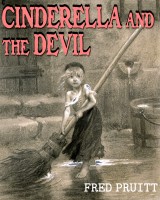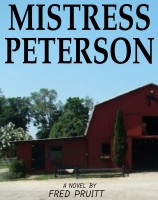 On Sale now!


A multi-volume chronology and reference guide set detailing three years of the Mexican Drug War between 2010 and 2012.

Rantburg.com and borderlandbeat.com correspondent and author Chris Covert presents his first non-fiction work detailing the drug and gang related violence in Mexico.

Chris gives us Mexican press dispatches of drug and gang war violence over three years, presented in a multi volume set intended to chronicle the death, violence and mayhem which has dominated Mexico for six years.
Click here for more information


Meet the Mods
In no particular order...


Steve White
Seafarious
tu3031
badanov
sherry
ryuge
GolfBravoUSMC
Bright Pebbles
trailing wife
Gloria
Fred
Besoeker
Glenmore
Frank G
3dc
Skidmark



Better than the average link...



Rantburg was assembled from recycled algorithms in the United States of America. No trees were destroyed in the production of this weblog. We did hurt some, though. Sorry.
3.225.221.130

Help keep the Burg running! Paypal: