-Lurid Crime Tales-
civic-minded females asked to stick their heads in a toilet
In April, the district attorney in Vilas County, Wis., announced that he was seeking volunteers for a forensic test to help his case against Douglas Plude, 42, who is scheduled to stand trial soon for the second time in the death of his wife.

The volunteers must be female, about 5-feet-8 and 140 pounds, and will have to stick their heads into a toilet bowl and flush. Plude is charged with drowning his wife in a commode, but his version (which the prosecutor will try to show is improbable) is that his wife committed suicide by flushing herself.
Posted by: Anonymoose || 05/24/2009 19:20 || Comments || Link || E-Mail|| [6520 views] Top|| File under:
Passer-by pushes suicide jumper in south China
BEIJING (AP) - Chen Fuchao, a man heavily in debt, had been contemplating suicide on a bridge in southern China for hours when a passer-by came up, shook his hand - and pushed him off the ledge.

Chen fell 26 feet (8 meters) onto a partially inflated emergency air cushion laid out by authorities and survived, suffering spine and elbow injuries, the official Xinhua News Agency said Saturday.

The passer-by, 66-year-old Lai Jiansheng, had been fed up with what he called Chen's "selfish activity," Xinhua said. Traffic around the Haizhu bridge in the city of Guangzhou had been backed up for five hours and police had cordoned off the area.


One can understand the frustration, but this is a little extreme ...

"I pushed him off because jumpers like Chen are very selfish. Their action violates a lot of public interest," Lai was quoted as saying by Xinhua. "They do not really dare to kill themselves. Instead, they just want to raise the relevant government authorities' attention to their appeals."

Xinhua said Lai was "taken away by police" but did not elaborate.
Posted by: Steve White || 05/24/2009 00:00 || Comments || Link || E-Mail|| [6481 views] Top|| File under:
-Obits-
World's Oldest Woman Slips, Falls, Dies
The world's oldest woman, according to officials in Kazakhstan, slipped on the bathroom floor of an apartment that the state had given her because of her great age. She died at 130. Sakhan Dosova had 10 children, and she outlived all but three of them.
Posted by: 3dc || 05/24/2009 13:10 || Comments || Link || E-Mail|| [6519 views] Top|| File under:
-Signs, Portents, and the Weather-
Sun Spots return!
The sun kicked up a whopping storm on May 7th and 8th seen by STEREO-B spacecraft.
Posted by: 3dc || 05/24/2009 13:14 || Comments || Link || E-Mail|| [6519 views] Top|| File under:
U.S. Asks Firms to Make Swine Flu Vaccine
The federal government has asked three drug companies to make enough swine flu vaccine to immunize at least 20 million people in key positions in health care, national security and emergency services, officials said yesterday. The order, announced by Health and Human Services Secretary Kathleen Sebelius, is part of a $1 billion investment in immediate production and testing of vaccine against the newly emerged strain of the H1N1 flu virus. Further orders for potentially hundreds of millions of doses of vaccine are expected.

"This is really to reserve our place in line," Sebelius said at a news conference at the agency's day-care center.

Although questions remain unanswered about the effectiveness of a swine flu vaccine, how many doses it will take to protect a person and who should get it, Sebelius said that "we can't wait" for the answers before putting the manufacturing machinery in motion.

The order is for bulk quantities of a killed version of the virus and two different adjuvants, chemical additives that boost the immune system's response and allow a lower dose of vaccine to be used, which in turn stretches the supply. The money will also pay for testing pilot lots of the vaccine in human volunteers.

The vaccine ingredients would not be combined and "finished" into usable vaccine until late summer. Special permission from the Food and Drug Administration will be needed for the adjuvants to be used, as neither one is currently approved for use in this country.

The government's pandemic preparedness plan divides the U.S. population into five tiers of priority for getting the vaccine. The first tier, of about 24 million people, includes deployed armed forces members; critical health-care workers; fire, police and ambulance workers; pregnant women and small children.

HHS has contracts with five companies to make pandemic vaccine. The department has activated the ones with Sanofi Pasteur, Novartis and GlaxoSmithKline. It is still negotiating with the two others, MedImmune and CSL, an Australian company.

Posted by: Steve White || 05/24/2009 00:00 || Comments || Link || E-Mail|| [6503 views] Top|| File under:
Arabia
Saoodi Oil Tick Says Oil to Reach $75 a Barrel
May 23 (Bloomberg) -- Saudi Arabian oil minister Ali al- Naimi said the price of oil will climb to $75 a barrel when demand picks up. "We'll get there eventually," al-Naimi told reporters in Rome today where he will attend meetings with energy ministers from the Group of Eight industrialized nations. "The trick is keeping it between $70 and $80. It will be achieved as demand rises and the fundamentals are better than they are now."


Pah. Just you wait and see all those new green cars that Bambi has Chrysler and Fiat building right now ...

To reach that goal, Naimi said he will recommend OPEC members "stay the course" at their meeting in Vienna on May 28. The group is likely to keep daily output quotas unchanged at 24.845 million barrels at the Vienna gathering, according to a Bloomberg survey.

Crude oil for July delivery rose 62 cents to settle at $61.67 a barrel at 2:45 p.m. on the New York Mercantile Exchange yesterday. The July contract increased 8.2 percent this past week. Oil is up 38 percent this year.

Naimi said oil should keep at about $75 a barrel "because that is what is desired for the Saoodis world economy."

Saudi Arabia produced less than its quota of 8 million barrels a day last month, according to a May 13 OPEC report. The Saudis produced 7.9 million barrels of OPEC's 25.3 million- barrel daily output.

Naimi said last month that helping to keep oil prices at $50 a barrel was his country's contribution to the world economy, which is fighting the worst recession in six decades. Since he made those comments in Tokyo on April 25, crude prices have climbed more than 20 percent to above $60 a barrel.

The 12 members of OPEC, which overshot their ceiling by 410,000 barrels last month, will update their policy on oil output at this month's meeting. At the last summit on March 15, the group decided to leave quotas unchanged and adhere to its earlier commitment to restrict supply by a total of 4.2 million barrels a day from levels in September 2008.

OPEC cut its 2009 forecast on May 13 and now estimates daily oil demand will fall by 1.57 million barrels, or 1.8 percent, to 84.03 million barrels of oil a day this year.
Posted by: Steve White || 05/24/2009 00:00 || Comments || Link || E-Mail|| [6470 views] Top|| File under:
UAE monetary hissy fit not related to al-Saud favoritism
The goal behind the United Arab Emirates (UAE) not joining the unified GCC currency has nothing to do with choosing Saudi Arabia as headquarters of the Gulf central bank, local politicians and economists said here Saturday.According to those experts, the UAE is entitled to be the headquarters of the bank due to its "sturdy" economic status in the Gulf area.

Gulf Cooperation Council (GCC) countries of Saudi Arabia, Kuwait, Qatar, Bahrain, the UAE and Oman had previously approved draft project of the joint monetary agreement and its by-laws last year, so as to implement it by end of 2009. The draft project would pave the way for establishing the monetary union and the issuance of the common currency.

Lots of inside Arabian moneyball here, I hope the State Department reads KUNA. Much more at the link.
Posted by: Seafarious || 05/24/2009 00:00 || Comments || Link || E-Mail|| [6470 views] Top|| File under:
Bangladesh
One killed, 50 injured in AL factional clashes
JHENIDAH, May 23: Separate factional clashes of the ruling Awami League in the district Saturday left a man dead, 50 others injured and 35 houses vandalized, reports UNB.

Police said Hafizul Islam, a sexagenarian man, was killed and 30 others were injured in a fierce clash between two groups of AL supporters at Dhaura village in Shailakupa upazila over establishing supremacy at the village.

Villagers said Dhalahara union unit AL president and its secretary Motiur Rahman had been in a conflict since the AL came to power. The clash broke out at about 5am as a few supporters of the both groups locked into an altercation over a social issue.


Social issue in B'desh: likker, wimmin or someone's mustache?

Later, both the groups, equipped with lethal weapons and rods and sticks, attacked each other, leaving 31 people injured from both sides. Twenty of the injured were admitted to local health complex where Hafizul Islam died soon after admission.

The warring groups also vandalized at least 20 houses in the village during the fight.


"Empty the likker cabinets!"

On information, police rushed in and fired six shots in the air to disperse the rowdy people.


No one was bullet-struck?

In another incident, at least 20 people were injured and 15 houses damaged in a clash between two groups of AL activists at Kutipara in Sadar upazila.


Which location is no doubt marked on a map stored in the back of a cabinet in a sub-basement somewhere, in microscopic and unreadable letters.

Police said there was a dispute between two AL Leaders-Abdul Malek backed by local MP Abdul Manna, and ex-UP Chairman Shahid Shikder backed by the upazila chairman-over taking control over organizational activities.

The clash erupted as supporters of Shahid beat supporters of Malek at about 10am near a river at Jithore village following their past enmity. As the news of attack spread around, Malek's supporters caught two followers of Shahid, triggering a fierce clash between the two groups that left 20 people injured.


Boys will be boys, even sexagenarians.

At least 15 houses were damaged during the two-hour clash. Being informed, police appeared at the scene and brought the situation under control.
Posted by: Steve White || 05/24/2009 00:00 || Comments || Link || E-Mail|| [6477 views] Top|| File under:
Caribbean-Latin America
Zimbabwe on the Orinoco
Venezuela's farm seizures show little results

This vast ranch used to be filled with grazing herds of cattle, but the green pastures are now overgrown with weeds and dotted with patches where poor farmers grow corn and beans. The cows have vanished.

The 32,000-acre (12,950-hectare) El Charcote Ranch in central Venezuela was meant as a showcase for President Hugo Chavez's agrarian revolution, turning a country with food shortages and runaway inflation into one that could feed itself. But since troops and peasants seized the land from a British agribusiness company four years ago, beef production has dropped from 2.6 million pounds (1.2 million kilograms) annually to zero.

The ranch and many like it across the country raise the concern that the dream of a Venezuela living off its own land is just one more socialist promise heavy on rhetoric and light on results. The Chavez government says it has taken over more than 5.4 million acres (2.2 million hectares) of farmland from private owners. Yet food imports have tripled since 2004, the year before Chavez began his aggressive reform program.
Posted by: ed || 05/24/2009 14:27 || Comments || Link || E-Mail|| [6510 views] Top|| File under:
China-Japan-Koreas
Gulags, Nukes and a Water Slide
In the propaganda blitz that followed North Korea's missile launch last month, the country's state media released photos of leader Kim Jong Il visiting a hydroelectric dam and power station.

Images from the report showed two large pipes descending a hillside. That was enough to allow Curtis Melvin, a doctoral candidate at George Mason University in suburban Virginia, to pinpoint the installation on his online map of North Korea.

Mr. Melvin is at the center of a dozen or so citizen snoops who have spent the past two years filling in the blanks on the map of one of the world's most secretive countries. Seeking clues in photos, news reports and eyewitness accounts, they affix labels to North Korean structures and landscapes captured by Google Earth, an online service that stitches satellite pictures into a virtual globe. The result is an annotated North Korea of rocket-launch sites, prison camps and elite palaces on white-sand beaches.

"It's democratized intelligence," says Mr. Melvin.
His Google Earth KML file is available for download at the link.


Joshua Stanton at One Free Korea has written about this as well. This is a potential project for us at the Burg. Perhaps we could map out the Iranian and Pak nuclear sites. Just to help out, you see ...
Posted by: Parabellum || 05/24/2009 10:31 || Comments || Link || E-Mail|| [6499 views] Top|| File under:
SKor Birthrate Remains Lowest in the World
South Korea ranks at the very bottom of the global birthrate list for the second year, according to statistics released by the World Health Organization on Thursday. South Korea had an average of 1.2 babies per woman of reproductive age based on 2007 figures, the lowest among 193 countries. Eight countries shared the bottom place, including Belarus, Bosnia-Herzegovina, the Czech Republic, Poland, Slovakia and Ukraine.


Context: a country needs a birthrate of ~2.1 babies per woman in order to maintain a stable population. Higher than that and your country grows in population; lower than that and your country declines. A birthrate of 1.2 puts a country on a trajectory to halve its population in about 30 years time. Demographic experts say that anything less than 1.4 is essentially unrecoverable, and a country with a birthrate below that simply won't exist over time.

South Korea was also at the bottom last year with the same birthrate along with Belarus, the Czech Republic and Poland. The rate has been dropping from 1.6 in 1990 and 1.4 in 2000. In North Korea, the birthrate was 2.4 in 1990 and 2 in 2000, dropping to 1.9 in 2006 and 2007.

Most figures were the same as last year, with Niger and Afghanistan topping the list with 7.2 and 7.1, down slightly from last year's 7.3 and 7.2. But those countries find themselves at the bottom of the list in terms of average life expectancy with 51 and 42 years, respectively.

The United States had an average fertility rate of 2.1, the same as last year, and France and U.K. also maintained last year's figure of 1.9 and 1.8. Scandinavian countries -- Denmark, Finland, Norway and Sweden -- posted 1.8, the same as last year. As for the BRICs countries, India and Brazil maintained last year's figure of 2.8 and 2.3, and China and Russia recorded 1.7 and 1.3.
Posted by: Steve White || 05/24/2009 00:00 || Comments || Link || E-Mail|| [6480 views] Top|| File under:
Former President Roh leaves behind brief suicide note
SEOUL, May 23 (Yonhap) -- Former President Roh Moo-hyun, long beleaguered by bribery allegations, jumped to his death off a cliff behind his home in southern South Korea Saturday after leaving a brief suicide note to his family, his lawyer and police said.

In a suicide note left on his personal computer just an hour before he left home, Roh spoke of emotional suffering, the Gyeongnam Provincial Police Agency said in a briefing.

"I'm indebted to too many people. The pain that I caused to so many people is too great. The pain in the coming days is unfathomable," Roh said in the note disclosed by police.

"Due to my frail health, I cannot do anything. I cannot read or write. Don't be too sad. Don't blame anyone. Life and death are identical parts of nature. It's fate," the note said.

It also conveyed his desire to be cremated and that a small headstone be set up near his home.
Posted by: Steve White || 05/24/2009 00:00 || Comments || Link || E-Mail|| [6471 views] Top|| File under:
Europe
EU-Russia summit fails to assure energy supplies
MOSCOW | Russia and the European Union failed to agree Friday on measures to prevent another cutoff of gas supplies to Europe. EU leaders said their summit with Russian President Dmitry Medvedev improved a relationship severely strained by Russia's war with Georgia last summer and a winter gas cutoff of Russian supplies via Ukraine - but there were no major breakthroughs.

Tension over energy supplies and EU overtures to Russia's neighbors was palpable. Mr. Medvedev warned that the EU's strengthening ties with former Soviet states must not turn into an anti-Russian coalition.

The talks "increased our mutual trust, which is very much needed and very important," Czech President Vaclav Klaus, whose country holds the EU presidency, told reporters after the summit in Khabarovsk, 3,800 miles east of Moscow.

While the tone was warmer than it was during edgy EU summits with Mr. Medvedev's predecessor, Vladimir Putin, the Russian president sparred with the EU leaders over energy - a sensitive issue because Europe relies on Russia for a quarter of its natural gas imports.

Mr. Medvedev insisted that only Ukraine was to blame for the two-week cutoff that left millions in Europe without heat in January, and warned that further disruptions are possible if Ukraine cannot pay. Russia turned off the taps to Ukraine during a dispute over pricing and payments, prompting angry EU questions about Moscow's reliability as a supplier.

Russia will offer no assurances that supplies would not be disrupted again, Mr. Medvedev said. "What for? There are no problems on our side - everything is in order here," he said.

He suggested the EU can only ensure reliable supplies by lending money to Ukraine to help it pay for gas. "We have doubts about Ukraine's ability to pay," Mr. Medvedev said.

Ukrainian Prime Minister Yulia Tymoshenko's energy adviser, Oleksandr Hudyma, said Ukraine is not in debt for gas and dismissed Mr. Medvedev's warning. "There is no threat and there is no debt to Russia," he said.

Mr. Medvedev reiterated Russia's opposition to the EU-backed Energy Charter, saying Moscow has "no intention" of signing on to the energy security pact in its current form, and pressed for an alternative.

EU Commission President Jose Manuel Barroso said the EU would consider Russia's proposals, but stressed that the EU could only augment the Energy Charter, not replace it. Mr. Barroso also made it clear that the EU thinks it is up to Russia, not just Ukraine, to ensure reliable gas supplies to Europe.


Perhaps the Euros should get to work building pipelines that are outside -- well outside -- Russia's control. And drill for more oil/NG in the North Sea and anywhere else in Western Europe that might have it.
Posted by: Steve White || 05/24/2009 00:00 || Comments || Link || E-Mail|| [6476 views] Top|| File under:
Horst Koehler wins German presidential elections
In other news, Germany apparently had a presidential election.

But who voted? The numbers below don't sound like national population figures.

Christian Democratic Union (CDU) nominee Horst Koehler was re-elected on Saturday as the President of Germany and secured an absolute majority by 613 out of 1,224 votes.

Koehler's Social Democratic Party opponent, the 66-years-old female Political Science Professor Gesine Schwas scored 503 votes and was supported by her party as well as The Greens and the Left while Left Party's nominee Peter Sodann garnered 91 votes.

The elections' day coincides with the 60th anniversary of the formation of the Federal Republic of Germany and the German constitution. A celebration will kick off today where German politicians, intellectuals, artists, and German and foreign art bands will be participating.

Christian Democratic Union chairman Konrad Adenauer was the first Chancellor of West Germany from 1949-1963.
Posted by: Seafarious || 05/24/2009 00:00 || Comments || Link || E-Mail|| [6474 views] Top|| File under:
India-Pakistan
India Seeks 3 More AWACS from Israel
NEW DELHI - India is negotiating the purchase of three more Airborne Early Warning and Control Systems (AWACS) from Israel Aerospace Industries (IAI), a Defence Ministry official here said.

The news arrived just days before the expected delivery of the first of three AWACS ordered in 2004 for $1.1 billion, the official said. The Indian Air Force AWACS planes will be Russian-built Ilyushin Il-76s equipped with Phalcon radars made by Elta, an IAI subsidiary.

New Delhi wants to buy three more Phalcon radars for mounting on aircraft, but IAI is asking for 30 percent more money than the first batch, the official said. IAI officials were not available for comment.

The Indian Air Force plans to beam data from the AWACS through a dedicated satellite under the nascent joint Aerospace Command.

The Phalcon radar can track 60 targets simultaneously out to 350 kilometers, an Air Force official said.

The AWACS' electronics must include a Multi-role Electronically Scanned Array radar system that can simultaneously handle fighter control, and air, sea and area search; 300-nautical-mile Identification-Friend-or-Foe system; electronic warfare defenses; and electronic support subsystems, a senior Air Force official said.

The aircraft should have a payload of 9,831 kilograms, an empty weight of 46,606 kilograms and a maximum takeoff weight of 77,564 kilograms. The aircraft should also have a cruise speed of 853 kilometers per hour, a range of 7,000 kilometers and a service ceiling of 41,000 feet.

While awaiting the AWACS planes, the Air Force has been relying on UAVs, including the Searcher-I, Searcher-II and Heron.
Posted by: john frum || 05/24/2009 00:00 || Comments || Link || E-Mail|| [6476 views] Top|| File under:
USS General Hoyt S. Vandenberg Being Laid To Rest
A decade in the works. More than $8 million spent to get it done. A last-minute save by a local bank when a federal judge ordered it sold at public auction.

And Wednesday morning, it could all be over in less than four minutes.

That's when the USS Gen. Hoyt S. Vandenberg is scheduled to be scuttled seven miles off Key West -- and that's how long it's estimated for the 522-foot former military vessel to sink and settle in as an artificial reef.

Previously known as the USS General Harry Taylor (AP-145) a General G. O. Squier-class transport ship in the United States Navy in World War II named in honor of U.S. Army Chief of Engineers Harry Taylor.

She served for a time as army transport USAT General Harry Taylor, and was reacquired by the navy in 1950 as USNS General Harry Taylor (T-AP-145). Placed in reserve in 1958, she was transferred to the U.S. Air Force in 1961 and renamed USAFS General Hoyt S. Vandenberg in 1963 in honor of the former Air Force Chief of Staff. She was reacquired by the navy in 1964 as USNS General Hoyt S. Vandenberg (T-AGM-10).

On 1 July 1964, General Hoyt S. Vandenberg was acquired by the Navy and designated T-AGM-10, as a Missile Range Instrumentation Ship, one of ten such ships transferred from the Commander, Air Force Eastern Test Range, to MSTS.

"Equipped with extremely accurate and discriminating radar and telemetry equipment," she tracked and analyzed "re-entry bodies in the terminal phase of ballistic missile test flights," carrying out those missile and spacecraft tracking duties in both Atlantic and Pacific waters until her retirement in 1983. She was ultimately stricken from the Naval Vessel Register on 29 April 1993.

http://www.wrecksite.eu/img/wrecks/general_vandenber_usafs.jpg

A picture of her as a Missile Range Instrumentation Ship.
Posted by: Anonymoose || 05/24/2009 00:00 || Comments || Link || E-Mail|| [6484 views] Top|| File under:
Who's in the News
55
[untagged]
5
TTP
4
Govt of Pakistan
1
al-Qaeda in Pakistan
1
al-Shabaab
1
Iraqi Insurgency
Bookmark
E-Mail Me
The Classics
The O Club
Rantburg Store
The Bloids
The Never-ending Story
Thugburg
Gulf War I
The Way We Were
Bio
Merry-Go-Blog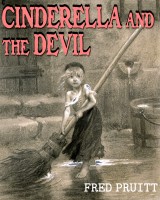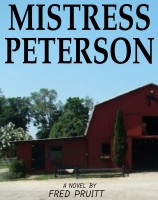 On Sale now!


A multi-volume chronology and reference guide set detailing three years of the Mexican Drug War between 2010 and 2012.

Rantburg.com and borderlandbeat.com correspondent and author Chris Covert presents his first non-fiction work detailing the drug and gang related violence in Mexico.

Chris gives us Mexican press dispatches of drug and gang war violence over three years, presented in a multi volume set intended to chronicle the death, violence and mayhem which has dominated Mexico for six years.
Click here for more information


Meet the Mods
In no particular order...


Steve White
Seafarious
Pappy
lotp
Scooter McGruder
john frum
tu3031
badanov
sherry
ryuge
GolfBravoUSMC
Bright Pebbles
trailing wife
Gloria
Fred
Besoeker
Glenmore
Frank G
3dc
Skidmark
Alaska Paul



Better than the average link...



Rantburg was assembled from recycled algorithms in the United States of America. No trees were destroyed in the production of this weblog. We did hurt some, though. Sorry.
3.223.3.251

Help keep the Burg running! Paypal: