Africa Subsaharan
Zimbabwe: Tempers Flare in Politburo
TEMPERS flared at a tense Zanu PF politburo meeting on Wednesday after President Robert Mugabe's simmering succession crisis exploded into a charged debate, with some senior party officials demanding for the first time that the party must sort out the issue once and for all.
Well placed sources said the unprecedented debate on Mugabe's succession -- which was postponed to Thursday next week after officials failed to agree on the way forward -- left senior party leaders shocked and sensing the beginning of the unravelling of the divisive issue threatening to be the former ruling party's burial ground.


Getting named as successor is prob'ly a good way to end up in that burial ground.

However, a fierce battle still looms as Mugabe remains determined to hang onto power at all costs by retaining the party leadership for another five years at their congress from December 8-13. This move could leave Zanu PF facing a real danger of a split along its factional and ethnic fault lines.


Much inside baseball follows at the link.
Posted by: Steve White || 05/23/2009 00:00 || Comments || Link || E-Mail|| [6488 views] Top|| File under:
Bangladesh
Two gunfights, 5 muggers shot
I don't know if there's been a change in policy or just a new writer at the Daily Star.

At least five alleged muggers sustained bullet wounds yesterday in two gunfights between police and criminals at Mohammadpur and Kadamtoli in the city.

Masud Miah, 25, Mohammad Sohel, 26, Joj Miah, 30, and Liton, 31, received bullets in a gun battle at Nobinagar Housing in Mohammadpur early yesterday. Police said the gun battle ensued when they retaliated firing on them from the criminals.

In another incident at Muradpur under Kadamtoli Police Station, Eskender alias Rana, 26, was wounded when his accomplices attempted to snatch him from police.

Sources said from April 14 law enforcers have taken up a new strategy of shooting criminals in the legs "to create panic" among them, which might help combat crimes in the city. Sources at Dhaka Medical College Hospital also said almost all the bullet-hit criminals treated there received bullets in their legs.


Learning from the Dogmushes in Gaza?

Four gunfights took place in April in Gulshan, Pallabi, Mirpur and Turag areas, leaving an alleged mugger killed and four other criminals wounded. The deceased was identified as Mohammad Manik, 32. He received bullets in the leg in a shootout between police and his cohorts on Staff Road at Banani but died due to severe bleeding.


Nipped the femoral artery, did they ...

All official press releases issued by the law enforcement agencies since April mentioned that the gun battles started as they retaliated with gunshots to save themselves and government properties from criminals.


Nothing wrong with that. Bad boy pulls out a rod, he goes down ...

Dhaka Metropolitan Police Commissioner AKM Shahidul Huq told The Daily Star that the situations in all incidents forced the law enforcers to retaliate with firings. The police have the right to save their lives and government properties, he added. In reply to a question, the DMP commissioner said the number of incidents of gunfight seems to have increased because the police have become "more active".


The commish ought to be the next Prime Minister of Bangladesh ...
Posted by: Steve White || 05/23/2009 00:00 || Comments || Link || E-Mail|| [6481 views] Top|| File under:
China-Japan-Koreas
Pelosi Seen Downplaying Human Rights, Tibet on China Visit
Since when has the current national Dhimmicratic leadership ever done anything useful to advance human rights?

May 23 (Bloomberg) -- On a trip to Beijing in 1991, Representative Nancy Pelosi slipped away from her official hosts and unfurled a banner on Tiananmen Square commemorating the hundreds who died there during the Chinese government's suppression of pro-democracy protests two years earlier.

Now, returning days before the 20th anniversary of the Tiananmen crackdown as the speaker of the U.S. House of Representatives, Pelosi won't be able to easily break free, even if she wanted to.

In the 18 years since Pelosi displayed her banner, the U.S.-China relationship has broadened as China's economy grew about 10-fold. President Barack Obama is seeking to expand talks with Chinese leaders on issues ranging from climate change -- the U.S. and China are the two biggest emitters of greenhouse gases -- to addressing the global recession.


And to keep them buying our bonds ...

"Given the agenda of the Obama administration, I doubt that she will be as provocative on human rights as she has been on previous visits to Beijing," said Dennis Wilder, Asia director on the National Security Council under President George W. Bush. "That said, I also do not believe she will shy away from criticizing the Chinese government on human rights."


I'm betting you won't hear a peep from her about human rights ...

Pelosi, a California Democrat, will visit Shanghai tomorrow and on May 25 and is scheduled to talk with Chinese leaders about climate change in Beijing on May 26, according to the U.S. Embassy in Beijing. She is traveling with members of the House panel set up in 2007 to address global warming.

Pelosi, asked at a Capitol Hill press conference yesterday about whether she would bring up human rights on her trip, declined to address the topic.
Posted by: Steve White || 05/23/2009 00:00 || Comments || Link || E-Mail|| [6476 views] Top|| File under:
Economy
California faces its day of fiscal reckoning
SACRAMENTO, Calif. (AP) - The day of reckoning that California has been warned about for years has arrived. The longest recession in generations and the defeat this week of a package of budget-balancing ballot measures are expected to lead to state spending cuts so deep and so painful that they could rewrite the social contract between California and its citizens. They could also force a fundamental rethinking of the proper role of government in the Golden State.


That sounds like a really good idea to me, but what do I know about such things?

"The voters are getting what they asked for, but I'm not sure at the end of the day they're going to like what they asked for," said Jim Earp, executive director of the California Alliance for Jobs, which represents the hard-hit construction industry.


"Not if I can help it, anyway."

"I think we've crossed a threshold in many ways."

California is looking at a budget deficit projected at more than $24 billion when the new fiscal year starts in July. That is more than one-quarter of the state's general fund.

This week, voters said they no longer want the Legislature to balance budgets with higher taxes, complicated transfer schemes or borrowing that pushes California's financial problems off into the distant future. In light of that, Republican Gov. Arnold Schwarzenegger has made it clear he intends to close the gap almost entirely through drastic spending cuts.
The governor's cutbacks could include ending the state's main welfare program for the poor, eliminating health coverage for about 1.5 million poor children, halting cash grants for about 77,000 college students, shortening the school year by seven days, laying off thousands of state workers and teachers, slashing money for state parks and releasing thousands of prisoners before their sentences are finished.

"I understand that these cuts are very painful and they affect real lives," Schwarzenegger said. "This is the harsh reality and the reality that we face. Sacramento is not Washington - we cannot print our own money. We can only spend what we have."

He also has advocated selling state assets to raise cash, including the Los Angeles Memorial Coliseum and San Quentin State Prison.

The Democrats who control the Legislature do not want major spending cuts, but so far they don't have a plan for closing the deficit. And if their solution is higher taxes and more borrowing, they will probably not have enough Republican votes to get the two-thirds approval needed for passage.

The crisis is a sort of political comeuppance for Schwarzenegger, who took over a state with a projected $16 billion gap in 2003 and promised to end California's "crazy deficit spending."

The gap has two primary causes: The state has been living beyond its means for years by spending generously on all sorts of programs that the voters, the politicians and the special interests wanted. And the recession has hammered California's economy.

Personal income declined this year for the first time since 1938 and unemployment is 11 percent, one of the highest rates in the nation. Nearly $13 billion in tax increases and $15 billion in cuts enacted earlier this year, as well as billions in federal stimulus money, have not been enough to make up for the drop-off in revenue. "This is the year everything has fallen apart," said outgoing Assembly Minority Leader Mike Villines, a Republican from the Central Valley. "We don't have an alternative. We're literally at the day of reckoning and have to cut it all out."

The drastic cuts that appear to lie ahead will, by accident, accomplish the stark reduction in state government that many Republicans have long advocated. "We should have been limiting the growth of government for years," Villines said.

The crisis also has prompted talk of a complete overhaul of the way California government operates. A group of business leaders and good-government groups has begun the process of calling for a convention to rewrite the California Constitution. A separate commission is expected to release a proposal to rework the state's tax structure, which is vulnerable to booms and busts in California's economy because it relies heavily on high-income earners. The state also has few limits on what state government can spend and a small rainy day fund that can easily be raided by the politicians.

Former Assembly Speaker Bob Hertzberg, a Democrat who has joined a group seeking to change the state's budget system, said too many services that used to be performed by local governments have been taken over by the state because of a landmark 1978 ballot measure that drastically limited property tax revenue. Hertzberg said the programs, and the money, need to be sent back to counties and cities. "The real problem of California is that we need to bring government closer to the people, so that the role of the state is much narrower. We need to focus on big-picture stuff," he said.

In the near term, the huge cuts that are about to hit will probably affect nearly every one of the state's 38 million residents. Schwarzenegger's latest budget proposal, for example, would eliminate health care coverage for more than 2 million people, about 1.5 million of them children, said Anthony Wright, executive director of Health Access California. "It would place their families in financial jeopardy for any ailment, injury," he said. "A child won't be able to see a dentist if they have a toothache or see a doctor if they don't have the ability to see the blackboard at school."

The state also faces a related problem: Every year, California borrows money on the bond market to cover its day-to-day expenses and pays it back when tax receipts flow in. But the tight credit market and questions about California's ability to repay its obligations could make borrowing difficult or extremely expensive this fall. Schwarzenegger and some Democratic lawmakers have asked the Obama administration for a federal loan guarantee - or what some are calling a bailout. The move would be virtually unprecedented and would require the approval of a reluctant Congress.
Posted by: GolfBravoUSMC || 05/23/2009 04:55 || Comments || Link || E-Mail|| [6511 views] Top|| File under:
Dollar hits new multimonth low vs euro, pound, yen
NEW YORK (AP) - The dollar kept falling Friday, notching fresh multimonth lows against the euro, pound and yen as a warning that Britain's debt level may result in its credit rating being cut ricocheted into worries about the massive U.S. deficit.

The 16-nation euro rose to $1.4015 in morning trading from $1.3889 in New York late Thursday—its first time above $1.40 since Jan. 2. The British pound rose to $1.5916 from $1.5890, peaking at $1.5945 earlier in the session, its highest point since Nov. 6.

Meanwhile, the dollar edged up to 94.51 Japanese yen from 94.23 yen—after earlier falling to 93.82, its lowest point since Feb. 23.

On Thursday, Standard & Poor's said Britain may have its rating cut because of rising debt levels. Though the ratings agency reaffirmed the country's actual long-term credit rating at "AAA," it said the outlook had deteriorated because of massive borrowing to deal with the recession and the banking crisis. Because Britain is pursuing similar policies to the U.S.—with both the Bank of England and the Federal Reserve injecting billions of dollars in their economies by buying assets from banks—the move also weighed on U.S. assets and the dollar. Treasurys sold off Thursday, and continued to do so Friday.

S&P's announcement "wound up creating more problems for the U.S. dollar than for the British pound," HSBC analysts said in a research note.

"The problem for the U.S. is particularly acute because of its reserve status," said UBS analyst Brian Kim in an e-mail to investors Friday. Major holders of U.S. debt, such as Middle Eastern sovereign funds and the Chinese government, have not been shy about calling the U.S. out for what it sees as policies that will trigger inflation, shrinking the value of their Treasury holdings.

The Fed in March said it planned to buy up billions in long-term Treasurys and $1.25 trillion in mortgage-backed securities, flooding the money supply.

"The dollar has weakened as dollar bears have now added concerns on U.S. credit ratings to their arsenal," Kim said.
Posted by: Steve White || 05/23/2009 00:00 || Comments || Link || E-Mail|| [6479 views] Top|| File under:
Europe
Patriot Missiles In Poland May Not Be Armed And Be Worthless
Patriot rockets which Poland is to receive this year from the US, to beef up its air defences, will not be armed, it has been revealed.

Unarmed missiles will not be capable of destroying approaching enemy missiles. The situation, however temporary, is "highly undesirable", Wladyslaw Stasiak, deputy head of the President's Office, told Polish Radio Three this morning.

"Should the rockets be without warheads then even their symbolic meaning would be doubtful," he said.

It was reported last week that Poland would receive the Patriot missile battery from the US whether the anti-missile shield - agreed by the Polish government and the previous Bush administration in Washington - gets the go-ahead from President Obama.

"We expect the Patriot battery to be deployed on Polish soil by the end of 2009, as initially agreed with the Americans. This is important for Polish public opinion," Deputy Defence Minister Stanislaw Komorowski told Reuters, reminding that strengthening air defences was part of the deal for Poland stationing the 10 interceptor missiles.

Obama's administration is currently reviewing the anti-missile system plan for cost and effectiveness.

It is not yet known whether the warheads for the Patriots will be stored in the same base as the US battery located in Poland - guarded by 100 American troops - or, for instance, in neighbouring Germany. This would be a crucial factor determining the time span during which the anti-rockets could be armed in case of a real security threat for Poland.


Because style always matters more than substance.
Posted by: Anonymoose || 05/23/2009 20:50 || Comments || Link || E-Mail|| [6482 views] Top|| File under:
Home Front: Politix
Katrina Victims Face Eviction From Federal Housing
From the 'About freaking time!' department.....


A FEMA official told a House panel Friday that the government will send Katrina survivors still living in temporary housing eviction notices starting June 1 and try to connect them to agencies that can help them.

Nearly four years after hurricanes Katrina and Rita left a million Americans homeless, the government is threatening to throw thousands of storm survivors out of temporary federal housing.


About 3 years too late....


A FEMA official told a House panel Friday that the government will send Katrina survivors still living in temporary housing eviction notices starting June 1 and try to connect them to agencies that can help them. But he also said it would be "some period of time," meaning months, before the evictions actually would begin.

The $5.6 billion housing assistance program that provided temporary trailers and hotel rooms to victims was supposed to end in 2007. But the deadline was extended by two years to May 1 of this year to help the more than 5,000 individuals and families still struggling to rebuild their lives. (At its peak, 143,000 households along the Gulf Coast were located in temporary housing units.)


After 4 years.... I don't know if I'd call it struggling.... perhaps 'sitting on their fat ass' might be more approprate... I know this doesn't apply to everyone - but my guess is that it might apply to the vast majority.


But the Obama administration says they have to go by the end of the month or face eviction.

Republicans and Democrats say they don't want to throw people out on the street, especially if their real homes are just months from completion. But they're also irked that some people just won't take the steps to move on.

"We're currently facing an ugly decision -- either extending the extended program indefinitely, I guess, or discontinuing the program for 5,000 people," Rep. Lincoln Diaz-Balart, R-Fla., said.

The main barrier is affordability. Following Katrina, rent more than doubled along the Mississippi Gulf Coast. Much of the affordable housing stock was destroyed, and insurance rates increased.

Delegate Eleanor Holmes Norton, D-D.C., who heads the House Transportation and Infrastructure Subcommittee, which is conducting the hearing Friday, said she's trying to figure out if there's a way to extend the deadline for families who would be able to move into their repaired homes within several months.

"The subcommittee does not want to be understood, however, to mean to say that FEMA should provide housing assistance indefinitely," she said. "The statue does not allow HUD to do that."

"It is also unacceptable, however, to turn people out of their disaster housing with nowhere to go,"


Why the f-k not? Tough love. Why yes I am an asshole.


she added. "Ultimately, it is also required ... that residents accept available housing, even if it is not in locations they desire."
Posted by: CrazyFool || 05/23/2009 01:14 || Comments || Link || E-Mail|| [6505 views] Top|| File under:
Obama vows not to send people to war without cause
President Barack Obama promised graduating midshipmen at the U.S. Naval Academy on Friday that, as their commander in chief, he will only send them "into harm's way when it is absolutely necessary."


Nor did George Bush differ in this regard. Bambi continues to be assimilated ...

In his first address to military graduates, Obama also pledged to invest in the men and women who defend America's liberty, not just in the weapons they take with them into battle. "I will only send you into harm's way when it is absolutely necessary, and with the strategy, the well-defined goals, the equipment and the support that you need to get the job done," the president told more than 1,000 graduates during a sun-splashed ceremony at Navy-Marine Corps Memorial Stadium.


Then again, Bambi didn't think genocide was a sufficiently good reason to send our military into battle, so who knows what our people will do.

Obama praised the role of Navy SEALS in freeing a U.S. sea captain by killing his Somali pirate captors last month. "The extraordinary precision and professionalism displayed that day was made possible, in no small measure, by the training, the discipline and the leadership skills that so many of those officers learned at the United States Naval Academy," Obama said.

He said he has halted reductions in the Navy, is building up the Marine Corps and investing in the hardware--combat ships, submarines and fighter aircraft--they'll need to do their jobs. He also promised higher pay, enhanced child care and improved support and other benefits. "In short, we will maintain America's military dominance and keep you the finest fighting force the world has ever seen," Obama said, as more than 30,000 watched from the stands.


He'll have a chance shortly to demonstrate his commitment to that statement: the Navy needs funds to keep up on maintenance. Let's see what Bambi does.
Posted by: Steve White || 05/23/2009 00:00 || Comments || Link || E-Mail|| [6480 views] Top|| File under:
India-Pakistan
All responsible for prevailing crises: Nawaz
LAHORE: We all are responsible for what is happening in the country, said Pakistan Muslim League-Nawaz (PML-N) chief Nawaz Sharif on Friday, a private TV channel reported.


Nawaz, Nawaz, hmmm .. oh yeah, him. Is he still relevant?

According to the channel, he was speaking at a university on Raiwind Road. He said the PML-N would not destabilise the central government. The PML-N chief vowed to eliminate poverty from the country. He said Musharraf's remnants were still present in the government and some of his policies were also continuing.

Separately, addressing the PML-N workers at his Raiwind residence, he said, "It is our responsibility to put everything in order and only an elected government and the nation can protect the interests of the country."


They had an election, Nawaz, and you lost.

He said great nations make decisions through parliament, but in Pakistan dictators take such decisions, due to which the country was facing crises. He said external powers pressured Pakistan because the rulers took their support to save their governments and plunge the country into crises for personal interests.

Recalling the nuclear tests in 1999, the former primer minister said, "We ignored external pressure and conducted six nuclear tests due to which India never dared to attack Pakistan."
Posted by: Steve White || 05/23/2009 00:00 || Comments || Link || E-Mail|| [6476 views] Top|| File under:
Olde Tyme Religion
Indonesian imams label ŽŽvirtualŽŽ flirting a sin
[Al Arabiya Latest] A group of Indonesian imams warned Muslims on Friday not to use popular Internet networking sites like Facebook for flirting or gossiping.

A non-binding resolution issued after a meeting of hundreds of scholars from Java and Bali islands warns that using sites like Facebook can lead to sinful lust and "obscenity." "We forbid the use of Facebook, Friendster and other social networking sites unless they are being used to foster Islamic teaching," a spokesman for the clerics, Abdul Muid Shohib, said. "So spreading ill words about others, gossiping and other things that go against religious teaching on social networking sites in the virtual world are forbidden according to Islamic law."

Facebook is hugely popular in the world's most populous Muslim country, and while rulings from Islamic clerics are influential they are rarely followed to the letter. Indonesia ranks fifth behind the United States, the United Kingdom, Italy and France in terms of Facebook use, according to Internet tracking website Alexa.com. This is despite its crumbling or, in many areas, non-existent digital infrastructure, and the fact that the majority of the country's 234 million people have little or no access to computers.

Shohib acknowledged that the networking site, where people can set up their own profile pages and share comments and pictures with their friends, was also popular among students and imams at Indonesia's conservative Islamic schools. "We realize that the virtual world is hard to control," he said. "There are many senior imams who worry because pornographic images often pop out while they interact through Facebook," he added.
Posted by: Fred || 05/23/2009 00:00 || Comments || Link || E-Mail|| [6474 views] Top|| File under:
Science & Technology
Miniature cows = miniature cow farts = less greenhouse gas
Walking through their lowing herd of several hundred cattle, Ali and Kenny Petersen were like two Gullivers on a Lilliputian roundup. The half-sized cows barely reached Kenny's waist. The ranch's border collie stared eye-to-eye with wandering calves.

"Aren't they sweet?" asked Ali Petersen, 52, shooing Half-Pint, Buttercup and a dozen other cattle across a holding pen. "They're my babies, every little one of them."

The Petersens once raised normal-sized bovines on this stretch of Nebraska's rolling eastern grasslands, but with skyrocketing feed costs, the couple decided to downsize.

They bought minicows -- compact cattle with stocky bodies, smaller frames and relatively tiny appetites. Their miniature Herefords consume about half that of a full-sized cow yet produce 50% to 75% of the rib-eyes and fillets, according to researchers and budget-conscious farmers.


So they consume half and produce half. How unexpected ...

"We get more sirloin and less soup bone," Ali said. "People used to look at them and laugh. Now, they want to own them."

In the last few years, ranchers across the country have been snapping up mini Hereford and Angus calves that fit in a person's lap. Farmers who raise mini-Jerseys brag how each animal provides 2 to 3 gallons of milk a day, though they complain about having to crouch down on their knees to reach the udders.

"Granny always said I prayed for my milk," said Tim O'Donnell, 53, who milks his 15 miniature Jerseys twice a day on his farm in Altamont, Ill.

Minicows are not genetically engineered to be tiny, and they're not dwarfs. Instead, they are drawn from original breeds brought to the U.S. from Europe in the 1800s that were smaller than today's bovine giants, said Ron Lemenager, professor of animal science at Purdue University in West Lafayette, Ind.

The Petersens' mini-Herefords, with their white faces and rounded auburn-hued bodies, weigh in at a dainty 500 to 700 pounds, compared with 1,300 pounds or more for their heftier brethren.

Big cows emerged as a product of the 1950s and '60s, when farmers were focused on getting more meat and didn't fret as much about the efficient use of animal feed or grasslands.

"Feed prices were relatively cheap, and grazing lands were accessible," Lemenager said. "The plan was to get more meat per animal. But it went way too far. The animals got too big and eat so much."

Today, there's little room for inefficiency on a modern farm, and that has led some farmers to consider minicows.

It hasn't been an easy transition. When the Petersens bought their first dozen animals in the mid-1990s, friends told them they'd lost their minds. Some ranchers said they'd have trouble selling consumers on their mini-steaks. Even their youngest daughter was reluctant to show them at 4-H livestock contests when she was younger. "I got tired of people sneering and hearing the jokes," said Kristie Petersen, now 23.

But gradually, a mini-boom in minicows took hold.

Today, there are more than 300 miniature-Hereford breeders in the U.S., up from fewer than two dozen in 2000. And there are about 20,000 minicows, compared with fewer than 5,000 a decade earlier, according to the International Miniature Cattle Breeds Registry.

Still, the animals represent a minor portion of the 94.5 million head of cattle in the U.S. this year, according to the U.S. Department of Agriculture.
Posted by: GolfBravoUSMC || 05/23/2009 09:47 || Comments || Link || E-Mail|| [6516 views] Top|| File under:
Who's in the News
49
[untagged]
6
TTP
3
Govt of Pakistan
2
Hezbollah
2
Palestinian Authority
1
HUJI
1
Salafia Jihadiya
1
Taliban
1
al-Qaeda
1
Abu Sayyaf
1
al-Qaeda in North Africa
1
Hamas
Bookmark
E-Mail Me
The Classics
The O Club
Rantburg Store
The Bloids
The Never-ending Story
Thugburg
Gulf War I
The Way We Were
Bio
Merry-Go-Blog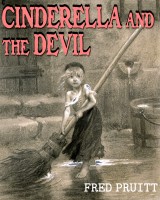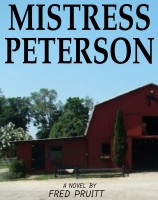 On Sale now!


A multi-volume chronology and reference guide set detailing three years of the Mexican Drug War between 2010 and 2012.

Rantburg.com and borderlandbeat.com correspondent and author Chris Covert presents his first non-fiction work detailing the drug and gang related violence in Mexico.

Chris gives us Mexican press dispatches of drug and gang war violence over three years, presented in a multi volume set intended to chronicle the death, violence and mayhem which has dominated Mexico for six years.
Click here for more information


Meet the Mods
In no particular order...


Steve White
Seafarious
Pappy
lotp
Scooter McGruder
john frum
tu3031
badanov
sherry
ryuge
GolfBravoUSMC
Bright Pebbles
trailing wife
Gloria
Fred
Besoeker
Glenmore
Frank G
3dc
Skidmark
Alaska Paul



Better than the average link...



Rantburg was assembled from recycled algorithms in the United States of America. No trees were destroyed in the production of this weblog. We did hurt some, though. Sorry.
54.210.223.150

Help keep the Burg running! Paypal: