-Lurid Crime Tales-
The beauty of Multiculturalism
Torture a hallmark of Phoenix's drug kidnappings

PHOENIX, Arizona (CNN) -- Jaime Andrade had just gotten out of the shower when the men came to snatch him. His wife, Araceli Valencia, was mopping the kitchen in their family home on a typical warm spring morning in Phoenix, Arizona, "when she suddenly felt a hard object pointed to the back of her head and a voice in Spanish tell her not to move," according to a Phoenix, Arizona, police investigative report.

"I told you not to look at me!" Valencia heard one of the kidnappers bark as he struck Andrade across the head.

Her four children bawling, Valencia was hustled into a bedroom where an armed man fondled her and threatened to rape her if she didn't tell him where Andrade hid his money, according to the report.

After beating and binding Andrade, one of the kidnappers put a gun to Valencia's head. His message: We're taking your husband and SUV. We'll be watching your house. If you call the cops, he's a dead man.

Andrade, his wife would later tell police, was a mechanic and freelance human smuggler, or coyote. Police say his 2006 kidnapping was evidence of a growing trend in Phoenix: drug and human traffickers abducting each other for ransoms or retribution.

The trend continues, as police investigated roughly a kidnapping a day in 2007 and 2008 and are on track to shatter those numbers this year. Police are stingy with details of fresh cases navigating the court system, but recently allowed CNN to review the files from Andrade's kidnapping.

For two and a half days after Andrade's abduction, the kidnappers -- including a man whom Andrade later said had been a friend -- deprived their victim of food and water. Through the door of the closet where he was held, Andrade could hear the cries of other victims being tortured in the house, the report said.

Meanwhile, Valencia had defied the kidnappers and called police, who listened to Andrade "scream and howl in pain" over the phone as the kidnappers tried to cut off his ear and a finger. The torture would continue until Valencia came up with the ransom, the kidnappers told her.

They were true to their word. Andrade was pistol-whipped and beaten with a baseball bat and the butt of a rifle. The kidnappers tried to gouge out his eye and slashed open his left eyebrow. They burned his back as well -- presumably, police said, with a blowtorch found at the scene.

The blindfolded Andrade "could feel his pants and underwear being cut open by an unknown person," he told police. He was told to bend over and was beaten when he refused.

"Jaime felt his legs being forced apart and heard Aldo say he was going to get his money," the report said. The kidnappers then sodomized him with a broomstick, a pair of scissors and a wooden dowel used to hang clothes in a closet.
Posted by: GolfBravoUSMC || 05/19/2009 17:03 || Comments || Link || E-Mail|| [336073 views] Top|| File under:
"Cheesus" Jesus Likeness Found In Cheetos Bag
In Dallas, Texas Dan and Sarah Bell discovered a Jesus shaped Cheeto as they began there road trip last week. Nicknaming the Cheeto "Cheesus," Sarah noticed that one of the chips looked oddly familiar "I was putting them in my hand and I had eaten most of the ones in my hand, and one was left lying there. And I said, 'Oh my gosh, look at this. It really looks like a person in a robe praying."

CBS news reported the Cheeto in question is about 2 inches tall and missing a right arm. Other than that, one might see a distinct robe, long hair and a man praying. This isn't the first time a Jesus Cheeto has shown up in the snack bag. Last year CNN reported on a similar Jesus Cheeto found in the bag of the popular snack.
Posted by: Beavis || 05/19/2009 08:21 || Comments || Link || E-Mail|| [336066 views] Top|| File under:
Britain
Prince Chuck's gardening skills rewarded by the Queen
At a preview of the Chelsea Flower Show, which opens on Tuesday, the Queen presented her son and heir with the Royal Horticultural Society Victoria Medal of Honour.

He became only the second member of the Royal Family to be given the award, which was set up to commemorate the reign of Queen Victoria, following in the footsteps of Queen Elizabeth, the Queen Mother who was presented with it in 1961.

The Prince joined the select body of 63 horticulturists who can hold it because of his "passion for plants, gardening and the environment".

The economic downturn has seen a reduction in the number of sponsored gardens and also inspired some low key and economical designs.

James May, the Top Gear presenter, has created the world's largest garden made of Plasticine, there is a real underwater exhibit complete with man-eating piranhas in their display, and the Cayman Islands have used plastic coral to recreate an underwater reef.

May, who conceded he was unlikely to win an award for a garden devoid of any plants, said: "It's relatively low-maintenance. Plasticine flowers don't die, and you don't get weeds."

One of the favourites to win a prize is Sarah Eberle's series of "credit crunch" gardens built on a low budget using scrap and recycled materials. The Daily Telegraph garden, designed by Swedish landscape architect Ulf Nordfjell, mixes the traditional English garden with Scandinavian modernism.

There was consternation at the show when Jekka McVicar, who is on the ruling council of the RHS, breached the rules by placing a garden gnome called Borage in the middle of her display of organic and culinary herbs. The rules clearly state that any brightly coloured creatures – including garden gnomes - will lead to disqualification.

Mrs McVicar, who has won 61 RHS gold medals, took evasive action before the judges arrived and removed the gnome for some well earned rest. "He's my lucky mascot," she said. "This is the first time we've had a water feature. He went fishing and he got spotted. He's now asleep."

The Queen, who is patron of the Royal Horticultural Society, rarely misses the Chelsea Flower Show while the Prince has often entered his own exhibit. In 2002 his Healing Garden dedicated to the Queen Mother and full of medicinal herbs received a Silver Flora in the Best Show Garden category. He also won silver in 2001 for his Islamic garden.

The Prince has spent more than 25 years developing his own organic gardens at Highgrove in Gloucestershire which includes a wild flower meadow with 30 different varieties of endangered plants.

Giles Coode-Adams, President of the RHS, said he was an ambassador for good gardening practices. "The work that the Prince of Wales does to promote and contribute to good gardening practices and the cultivation of plants, sustainable gardening and the environment are core to the RHS," he said.

Katherine Jenkins, Ringo Starr, Rod Stewart and Dame Helen Mirren were among the stars attending the preview.
Posted by: john frum || 05/19/2009 16:36 || Comments || Link || E-Mail|| [336069 views] Top|| File under:
Caucasus/Russia/Central Asia
Russian commission to guard against false history
The president of Russia created a commission Tuesday to fight what he says are efforts to falsify Russian history - part of a campaign to promote the Kremlin's account and to curtail, and possibly punish, those who question it.

Russia's relations with some of its former Eastern bloc allies have suffered due to ongoing disputes over the facts of the past century.

Russian leaders tend to cast the Soviet Union as a force for good that defeated Nazi Germany and liberated Eastern Europe. Critics say such arguments gloss over the decades of postwar Soviet dominance seen by many the region as a hostile occupation.

President Dmitry Medvedev earlier this month warned against questioning the primacy of the Soviet Union's role in the World War II, in which at least 27 million Soviets were killed. The costly victory is a source of immense pride for Russians, and is central to Moscow's vision of 20th Century European history.

"We will never forget that our country, the Soviet Union, made the decisive contribution to the outcome of the second world war, that it was precisely our people who destroyed Nazism, determined the fate of the whole world," Medvedev said May 8, on the eve of celebrations commemorating the Allied victory in Europe.

Prime Minister Vladimir Putin's party is drafting legislation to make it a crime to belittle the Soviet contribution to what Russians call the Great Patriotic War. The bill, yet to be submitted to parliament, equates criticizing the Soviets' role with rehabilitating Nazism, and makes it punishable by up to three years in prison.

Observers say Russia is trying to prevent any effort to equate the actions of the Soviet regime with the crimes of the Nazis.

"Something had to be done about it, because the arbitrariness and falsifications have become intolerable, contradicting not only science but common sense," said Makhmut Gareyev, president of Russia's Academy of Military Sciences and former deputy chief of the Soviet general staff.

For years, Russia has fought efforts by former Soviet republics and allies, many of which now in NATO and the European Union, to remove or relocate WWII monuments and Soviet grave sites.

Medvedev and Putin have accused the former Soviet republics Latvia and Estonia of treating citizens who fought alongside the Nazis as heroes by allowing them to hold commemorations.

Russia denies Ukrainian claims that a devastating Stalin-era famine was genocide.

It also denies the 1940 killing by Soviet agents of some 20,000 Polish officials, intellectuals and priests near the western Russian town of Katyn constituted genocide.

The new 28-member history commission is charged with analyzing information and working out strategies for countering alleged efforts to falsify history, Medvedev's press service said.

It will be headed by Sergei Naryshkin, the president's chief of staff, and filled with government officials.
Posted by: || 05/19/2009 08:06 || Comments || Link || E-Mail|| [336071 views] Top|| File under:
Economy
Senate Approves Bill to Overhaul Credit Card Industry
The Senate has voted to prohibit credit card companies from arbitrarily raising an individual's interest rate and charging many of the exorbitant fees.

The vote was 90-5.

With the House on track to endorse the measure by week's end, President Barack Obama could see a bill on his desk by the end of the week.

If Obama signs the bill as expected, the credit card industry in the next year would have to change the way it does business.

Lenders would have to post their credit card agreements on the Internet and let customers pay their bills online or by phone for free. They'd also have to give consumers a chance to spare themselves from over-the-limit fees and give them 45 days notice and an explanation before interest rates are increased.
Posted by: GolfBravoUSMC || 05/19/2009 13:38 || Comments || Link || E-Mail|| [336066 views] Top|| File under:
Brazil and China eye plan to axe dollar
Brazil and China will work towards using their own currencies in trade transactions rather than the US dollar, according to Brazil's central bank and aides to Luiz Inácio Lula da Silva, Brazil's president.

The move follows recent Chinese challenges to the status of the dollar as the world's leading international currency.

Mr Lula da Silva, who is visiting Beijing this week, and Hu Jintao, China's president, first discussed the idea of replacing the dollar with the renminbi and the real as trade currencies when they met at the G20 summit in London last month.

An official at Brazil's central bank stressed that talks were at an early stage. He also said that what was under discussion was not a currency swap of the kind China recently agreed with Argentina and which the US had agreed with several countries, including Brazil.

"Currency swaps are not necessarily trade related," the official said. "The funds can be drawn down for any use. What we are talking about now is Brazil paying for Chinese goods with reals and China paying for Brazilian goods with renminbi."

Henrique Meirelles and Zhou Xiaochuan, governors of the two countries' central banks, were expected to meet soon to discuss the matter, the official said.

Mr Zhou recently proposed replacing the US dollar as the world's leading currency with a new international reserve currency, possibly in the form of special drawing rights (SDRs), a unit of account used by the International Monetary Fund.

In an essay posted on the People's Bank of China's website, Mr Zhou said the goal would be to create a reserve currency "that is disconnected from individual nations".

In September, Brazil and Argentina signed an agreement under which importers and exporters in the two countries may make and receive payments in pesos and reals, although they may also continue to use the US dollar if they prefer.

An aide to Mr Lula da Silva on his visit to Beijing said the political will to enact a similar deal with China was clearly present. "Something that would have been unthinkable 10 years ago is a real possibility today," he said. "Strong currencies like the real and the renminbi are perfectly capable of being used as trade currencies, as is the case between Brazil and Argentina."

Posted by: lotp || 05/19/2009 00:00 || Comments || Link || E-Mail|| [336063 views] Top|| File under:
International-UN-NGOs
I did not say Cheney killed Benazir: Sy Hersh
We covered the story previously so it's only fair to let this dingbat have his say ...

LAHORE: US journalist Seymour Hersh on Monday contradicted news reports being published in South Asia that quote him as saying a "special death squad" made by former US vice president Dick Cheney had killed Benazir Bhutto.

The award-winning journalist described as "complete madness" the reports that the squad headed by General Stanley McChrystal -- the new commander of US army in Afghanistan -- had also killed former Lebanese prime minister Rafique Al Hariri and a Lebanese army chief.
"Vice president Cheney does not have a death squad. I have no idea who killed Mr Hariri or Mrs Bhutto," Hersh said. "I have never said that I did have such information. I most certainly did not say anything remotely to that effect during an interview with an Arab media outlet."

He said Gen McChrystal had run a special forces unit that engaged in "high value target activity", but "while I have been critical of some of that unit's activities in the pages of the New Yorker and in interviews, I have never suggested that he was involved in political assassinations or death squads on behalf of Mr Cheney, as the published stories state."

He regretted that none of the publications had contacted him before carrying the report. "This is another example of blogs going bonkers with misleading and fabricated stories and professional journalists repeating such rumours without doing their job -- and that is to verify such rumours."


And who would know more about misleading and fabricated stories?

Which bloggers? We only ran the story published by the professional journalists...and disbelieved the information, even if we did believe Mr. Hersh had indeed uttered such vicious stupidities, as is his wont.
Posted by: Steve White || 05/19/2009 00:00 || Comments || Link || E-Mail|| [336068 views] Top|| File under:
Science & Technology
Doing it "on the cheap" could cause GPS Systems to Fail Next Year, Report Warns
Mismanagement and underinvestment by the U.S. Air Force could possibly lead to the failure and blackout of the Global Positioning System (GPS), a federal watchdog agency says.

The risk of failure starts in 2010, according to the Government Accountability Office (GAO) report quoted by PC World.

The failure would impact not only military operations, but also the millions of people and businesses who rely on the satellite-based navigation systems built into cars, boats and cell phones.

"If the Air Force does not meet its schedule goals for development of GPS IIIA satellites, there will be an increased likelihood that in 2010, as old satellites begin to fail, the overall GPS constellation will fall below the number of satellites required to provide the level of GPS service that the U.S. government commits to," the GAO report states.

The report says the Air Force has struggled to build successful GPS satellites within cost and on schedule.
Posted by: GolfBravoUSMC || 05/19/2009 15:13 || Comments || Link || E-Mail|| [336081 views] Top|| File under:
Scientists Unveil Missing Link In Evolution
The search for a direct connection between humans and the rest of the animal kingdom has taken 200 years - but it was presented to the world today at a special news conference in New York.

The discovery of the 95%-complete 'lemur monkey' - dubbed Ida - is described by experts as the "eighth wonder of the world".

They say its impact on the world of palaeontology will be "somewhat like an asteroid falling down to Earth".
Continued on Page 49
Posted by: Beavis || 05/19/2009 15:03 || Comments || Link || E-Mail|| [336093 views] Top|| File under:
Sri Lanka
India to send 25 tonnes of medicine to Sri Lanka
With the Sri Lankan army's offensive against LTTE almost over, India will send 25 tonnes of medicines worth over Rs three crore to help the internally displaced population in the northern parts of the island nation.

"An Indian Air Force IL-76 aircraft carrying about 25 tonnes of medicines is scheduled to leave Delhi for Colombo on May 22 (Friday). This will be disbursed among the sick, wounded and internally displaced people in northern Sri Lanka," Defence Ministry officials said in New Delhi on Monday.

In March this year, Indian Armed Forces had set up a fully equipped 50-bed hospital close to a relief camp at Pulmodai town on Sri Lanka's northeastern coast.

During its presence there, the 60-member Indian medical team, comprising specialists, surgeons and paediatricians, has treated over 3,000 people mainly war wounded, trauma and fractures, in the two months since the hospital came up.

The Sri Lankan government, officials said, has lauded the humanitarian work done by the team of Indian army doctors in the war-ravaged parts of the country.

After a request by Sri Lankan government, Indian armed forces will soon shift the field hospital to Manik Farms in Vavuniya to widen scope of the humanitarian assistance.

"A need was felt for including a gynaecologist in the team of doctors but experts said since the field hospital lacks specialized medical equipment and support staff, this would not be feasible at the moment," officials said.

A lady Medical Officer present in the team was handling women patients.
Posted by: john frum || 05/19/2009 00:00 || Comments || Link || E-Mail|| [336066 views] Top|| File under:
Who's in the News
62
[untagged]
2
al-Qaeda
2
Govt of Pakistan
1
Iraqi Insurgency
1
Islamic State of Iraq
1
Jamaat-ul-Mujahideen Bangladesh
1
Pirates
Bookmark
E-Mail Me
The Classics
The O Club
Rantburg Store
The Bloids
The Never-ending Story
Thugburg
Gulf War I
The Way We Were
Bio
Merry-Go-Blog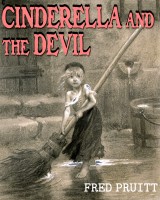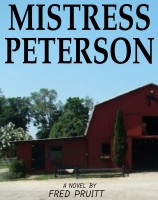 On Sale now!


A multi-volume chronology and reference guide set detailing three years of the Mexican Drug War between 2010 and 2012.

Rantburg.com and borderlandbeat.com correspondent and author Chris Covert presents his first non-fiction work detailing the drug and gang related violence in Mexico.

Chris gives us Mexican press dispatches of drug and gang war violence over three years, presented in a multi volume set intended to chronicle the death, violence and mayhem which has dominated Mexico for six years.
Click here for more information


Meet the Mods
In no particular order...


Steve White
Seafarious
tu3031
badanov
sherry
ryuge
GolfBravoUSMC
Bright Pebbles
trailing wife
Gloria
Fred
Besoeker
Glenmore
Frank G
3dc
Skidmark



Better than the average link...



Rantburg was assembled from recycled algorithms in the United States of America. No trees were destroyed in the production of this weblog. We did hurt some, though. Sorry.
44.192.115.114

Help keep the Burg running! Paypal: