-Lurid Crime Tales-
Australian warships prevent pirate attack
TWO Australian warships have rushed to the aid of a freighter under attack in the Gulf of Aden from pirates firing rocket propelled grenades and attempting to board the vessel by force.
HMAS Sydney and HMAS Ballarat responded to a distress call from the merchant vessel, MV Dubai Princess, at about 6pm (AEST) yesterday.

Upon receiving the distress call, the Sydney closed in on the merchant vessel and launched a helicopter to assess the situation, while the Ballarat went to action stations.

As the situation developed, another merchant vessel, MV MSC Stella, was also harassed by small vessels in the same area.

The head of the Australian Defence Force, Air Chief Marshal Angus Houston, said the measured response by the two Australian ships provided security to the merchant vessels and stabilised the situation.

"Sydney closed in on the merchant vessel and launched her embarked Sea Hawk helicopter to gain an appraisal of the situation," Air Chief Marshal Houston said in a statement.

"About the same time, Ballarat went to action stations and joined the response. She was instrumental in supporting MV MSC Stella."

The pirates fled the area after the two frigates and the helicopter appeared. The action is believed to have taken place about 170km south of Yemen.

"It appears the situation de-escalated once Sydney and Ballarat asserted their presence at the scene and from the reports we have, no injuries were suffered by merchant sailors."

Air Chief Marshal Houston said the situation was handled with confidence by the crews of the Sydney and Ballarat.

"Their actions were swift and decisive and have contributed to international counter-piracy efforts in the Gulf of Aden," he said.

HMAS Ballarat escorted the two merchant vessels, plus six others that subsequently entered the area, to safety once the threat had eased.

HMAS Sydney remained in the area for a number of hours to report the situation to a ship from the US-led Task Force 151 which is conducting anti-piracy operations.

Sydney and Ballarat have now resumed their passage through the Gulf and will continue with their deployment program.
Posted by: Oztralian || 05/18/2009 04:33 || Comments || Link || E-Mail|| [6502 views] Top|| File under:
-Short Attention Span Theater-
Biden Reveals Location of Secret VP Bunker
Sorry, couldn't find a category for vice-presidential gaffes so I posted this here.



Vice President Joe Biden, well-known for his verbal gaffes, may have finally outdone himself, divulging potentially classified information meant to save the life of a sitting vice president.


I'm sure the best is yet to come.


According to a report, while recently attending the Gridiron Club dinner in Washington, an annual event where powerful politicians and media elite get a chance to cozy up to one another, Biden told his dinnermates about the existence of a secret bunker under the old U.S. Naval Observatory, which is now the home of the vice president.


It should be.


The bunker is believed to be the secure, undisclosed location former Vice President Dick Cheney remained under protection in secret after the 9/11 attacks.

Eleanor Clift, Newsweek magazine's Washington contributing editor, said Biden revealed the location while filling in for President Obama at the dinner, who, along with Grover Cleveland, is the only president to skip the gathering.

According to the report, Biden "said a young naval officer giving him a tour of the residence showed him the hideaway, which is behind a massive steel door secured by an elaborate lock with a narrow connecting hallway lined with shelves filled with communications equipment."


That young naval officer must have missed the memo.


Clift continued: "The officer explained that when Cheney was in lock down, this was where his most trusted aides were stationed, an image that Biden conveyed in a way that suggested we shouldn't be surprised that the policies that emerged were off the wall."


That's so funny I forgot to laugh!


In December 2002, neighbors complained of loud construction work being done at the Naval Observatory, which has been used as a residence by vice presidents since 1974.

The upset neighbors were sent a letter by the observatory's superintendent, calling the work "sensitive in nature" and "classified" and that it was urgent it be completed "on a highly accelerated schedule."


Quick! Get it done so Blabbering Biden can reveal it!


Residents said they believed workers were digging deep into the ground, which would support Biden's report of a secret bunker, but officials never confirmed the purpose of the work performed.

The revelation is the latest from Biden, who has a long history of political blunders.

Most recently, he said in a televised interview that if a family member asked him about traveling he'd advise staying away from public transportation or confined spaces to avoid swine flu -- a remark described as "borderline fearmongering" by an airline spokesman.


It's OK. Obama approved him.
Posted by: gorb || 05/18/2009 03:28 || Comments || Link || E-Mail|| [6525 views] Top|| File under:
N.Y. Times' Dowd has a Mammary in a Wringer
NEW YORK — New York Times columnist Maureen Dowd has admitted to using a paragraph virtually word-for-word from a prominent liberal blogger without attribution.

Dowd acknowledged the error in an e-mail to The Huffington Post on Sunday, the Web site reported. The Times corrected her column online to give proper credit for the material to Talking Points Memo editor Josh Marshall.

The newspaper is expected to issue a formal correction Monday.

The error appeared in Dowd's Sunday column, in which she criticized the Bush administration's use of interrogation methods in the run-up to the Iraq war.

In the original column, Dowd wrote: "More and more the timeline is raising the question of why, if the torture was to prevent terrorist attacks, it seemed to happen mainly during the period when the Bush crowd was looking for what was essentially political information to justify the invasion of Iraq."

Marshall last week wrote virtually the same sentence. But where Dowd's column used the phrase "the Bush crowd was," Marshall used "we were."

Dowd, who won a Pulitzer Prize for commentary in 1990, told The Huffington Post that the mistake was unintentional. She claims she never read Marshall's post last week and had heard the line from a friend who did not mention reading it in Marshall's blog.

A spokeswoman for the Times late Sunday referred requests for comment from The Associated Press to remarks Dowd made to The Huffington Post.

In the updated version on the Times' site, Dowd's column had this note: "An earlier version of this column failed to attribute a paragraph about the timeline for prisoner abuse to Josh Marshall's blog at Talking Points Memo."
Posted by: GolfBravoUSMC || 05/18/2009 03:21 || Comments || Link || E-Mail|| [6513 views] Top|| File under:
-Signs, Portents, and the Weather-
Information superhighway to get more Toll Booths?
How much would you pay to read this page? At about 2,000 of the 50,000 or so words in the printed version of the Financial Times, it should in theory be worth about 4 per cent of the newspaper's cover price -- 10 US cents, 17œ euro cents or 8p.

To readers particularly interested in the subject, perhaps, it may be worth more. To others, though no journalist would like to admit as much, it will be worth nothing.

Similar questions are being asked with growing urgency in boardrooms across the news industry and the wider media sector, as stalling economies challenge the foundation on which most content owners' digital strategies have been built.
Continued on Page 49
Posted by: GolfBravoUSMC || 05/18/2009 03:03 || Comments || Link || E-Mail|| [6509 views] Top|| File under:
Africa Subsaharan
ZAPU breaks from ZANU PF
About 1 000 delegates from throughout Zimbabwe endorsed Zapu's formal withdrawal from the 1987 Unity Accord with Zanu PF in a major blow to the former ruling party. The special congress held at Mzilikazi's McDonald Hall, five months after disgruntled Zanu PF heavy weights initiated the breakaway, attracted prominent politicians from the region who included Paul Siwela, who contested the 2002 presidential elections, and former speaker of parliament, Cyril Ndebele. Several former members of Zanu PF provincial executives in Matabeleland and the Midlands who left the party last year as cracks widened over President Robert Mugabe's reluctance to step down also attended in large numbers. There was also a huge presence of members of the civic society and other parties in the country including the two formations of the Movement for Democratic Change led by Prime Minister Morgan Tsvangirai and Deputy Prime Minister Arthur Mutambara.

Dumiso Dabengwa, the Zapu interim chairman said the endorsement of the pullout meant that the former liberation movement was now ready to claim its place as a leading political force in the country. "The re-emergence of Zapu and its extrication from the Unity Accord of 1987 is informed by the noble agenda which seeks to renew the Zimbabwe dream through the revival of all, rebuilding infrastructure, providing economic stewardship, building democratic institutions and respect for the rule of law, devolution of power, human rights and civil liberties," Dabengwa told journalists. "It is with this message that Zapu wants to restore the respectable nationhood. The will of the people is the pivot around which proper, able and accountable leadership is elected, and true empowerment and emancipation will be the ultimate goal."

He said former Zapu leaders who wanted to remain in Zanu PF were no longer representing the interests of the party. Vice-President Joseph Msika and Zanu PF chairman John Nkomo are some of the leaders who have vowed to stick with Mugabe. The delegates also debated the revived party's new constitution, the recovery of its properties ceased by Mugabe's old administration and various strategies to build structures that will turn it into a fully fledged party. Zapu was founded by the late Vice-President Joshua Nkomo in December 1961 and along Zanu PF prosecuted the country's liberation war. The party was forced into the Unity Accord after the North Korean trained 5 Brigade launched an assault on people in its strongholds of Matabeleland and the Midlands, where more than 20 000 civilians were killed for supporting Zapu.


The short of it: ZAPU was backed by the Soviets, ZANU by the Chinese. They didn't like each other and fought for control. ZANU won and forced a merger. The 'PF' in ZANU PF is the ZAPU part.



However, the 22-year-old marriage was characterised by bickering over the old Zanu PF's refusal to fulfill commitments it made in the agreement such as rotating the party's leadership, changing party symbols and giving equal opportunities to cadres from Zipra and Zanla, their former military wings. President Mugabe's previous administrations were also accused of neglecting Matabeleland's development and failing to compensate victims of the Gukurahundi massacres. Dabengwa said another congress would be held to elect substantive leaders for the party once the restructuring exercise had been completed.
Posted by: Pappy || 05/18/2009 00:00 || Comments || Link || E-Mail|| [6465 views] Top|| File under:
Caribbean-Latin America
Mexico sees inside job in prison break
Reporting from Mexico City -- It took just minutes. Not a shot was fired. And by Sunday, authorities were sure it was an inside job.
Suspected drug traffickers swept into the prison in Zacatecas state Saturday and freed 53 inmates. Many of the escapees were cartel gunmen.

On Sunday, state Gov. Amalia Garcia said the prison warden and two top guards had been arrested. Another 40 guards were being questioned. "It is clear to us that this was perfectly planned" and that guards were bought off, Garcia said.

Officials reached that conclusion after reviewing tapes from security cameras. The footage shows the ease with which a convoy of 17 vehicles, backed by a helicopter, approached Cieneguillas prison. About 30 men, some in police uniforms, passed through the gates, rounded up the prisoners, loaded them into the cars and sped away. The use of a helicopter was especially worrying to investigators, since they are not common in the Zacatecas area.

Army and federal security forces fanned out through four Mexican states in search of the escapees. Most of them were associated with the notorious Gulf cartel, one of Mexico's most powerful and violent drug gangs, and their paramilitary force, hired gunmen called the Zetas.

Once a relatively peaceful region, the central mountainous state of Zacatecas has become a venue for kidnappings, extortion and other violent crimes that have eroded the local economy and chipped away at government authority. In recent years, the Gulf cartel moved in and began to challenge the Pacifc-based Sinaloa drug dealers who traditionally operated in Zacatecas and used it as a corridor for drug smuggling routes.

It was the third prison break in Zacatecas in recent years. It took place before dawn Saturday.

Meanwhile, in Veracruz state, in a similar operation, commandos freed another six inmates. Among those who escaped in Zacatecas were several convicted drug traffickers, killers and kidnappers. They were housed in the maximum security division of the prison.

Hundreds of traffickers have been arrested by government forces over the years but most of the top leaders remain at large or have been extradited to the U.S. And when they are caught, they often bribe themselves to freedom.
Posted by: Steve White || 05/18/2009 00:00 || Comments || Link || E-Mail|| [6472 views] Top|| File under:
Caucasus/Russia/Central Asia
Leftists, nationalists confront each other in downtown Kiev
Kiev's central square and adjacent thoroughfare, Kreshchatik, may become a place of confrontation between left-wing parties and nationalists shortly.

The first all-Ukraine social-nationalist congress is scheduled to be held there on Saturday. Its organisers plan to announce their own action plan in order to "build great Ukraine". The Communist Party urged its supporters to "fight advancing fascism". In a statement released earlier in the day, the party condemned what it called to be a "sabbath" of nationalists.

"The fact that the holding of such a congress has become possible in the centre of the country that paid the price of millions of lives for the defeat of fascism, in the city where baby Yar is, the biggest common grave in history where the victims of Nazi executioners and their OUN [Organisation of Ukrainian Nationalists] henchmen are buried, evokes wrath and indignation," the statement said.

The Communist Party blamed the revival of neo-fascism on the president "whose regime from its very first day has been seeking to rehabilitate and impose fascism".

The participants in the congress plan to organise a torch march in Kiev. They have also made a statement, in which they warned of grave consequences for the country if its leadership is not changed. "The old political forces, ideologies and generations cannot change the country,' social nationalist leaders said and promised to "restore order in Ukraine".

Meanwhile, Kiev is celebrating Day of Europe. Its main mass events are scheduled to take place in Kreshchatik.
Posted by: Pappy || 05/18/2009 00:00 || Comments || Link || E-Mail|| [6487 views] Top|| File under:
China-Japan-Koreas
China tightens supervision of senior military officers
Chinese military authorities pledged Sunday to tighten supervision on senior and middle ranking officers, through strict punishment in cases of breach of duty and regular inspection of their work.

The military will adopt a strict system to investigate and punish senior officers for breaching duty or making mistakes, said a circular issued by the Central Military Commission (CMC) on Sunday.The document, approved by CMC Chairman Hu Jintao, said it will also introduce a system of accountability by regular inspection on the work of officers at army corps level.Military units higher than regiment level of the People's Liberation Army must review the work of their commanding officers at least once a year, it added.

Commanding officers from regiment to army corps levels are usually regarded as middle and senior ranking PLA officers.

It will tighten inspection on senior officers to see whether they strictly follow the military disciplines and show loyalty to the Communist Party of China.

The circular called on the officers to keep a communist nature. "In the face of a complicated ideological situation, senior military officers must stick to their faith and keep a firm political stance," it said. They should devote themselves to building up the country's military capacity to win local wars in the information age, it said. The document said that the supervision and inspection will focus on any examples of extravagance and waste by military officers.


What on earth has been going on over there to precipitate this?
Posted by: Pappy || 05/18/2009 00:00 || Comments || Link || E-Mail|| [6502 views] Top|| File under:
Great Unity of Progressive Forces in SKOR Called for
North Korea's production of spittle is down, apparently:


Pyongyang, May 17 (KCNA) -- All political parties, organizations and people from all walks of life in south Korea desirous of independence, democracy and reunification should form a great alliance of progressive forces as early as possible irrespective of idea and ism in order to foil the fascist clique's unprecedented repressive offensive and intensify the anti-"government" struggle by dint of unity.

Rodong Sinmun Sunday observes this in a signed article.

The unity serves as a fundamental guarantee for the south Korean people in winning a victory in the struggle for independence, democracy and reunification, the article notes, and goes on:

A key to ensuring the unchallenged superiority of the progressives in the acute confrontation with the reactionary conservatives standing in the way of advance of the history is to achieve the unity of the people of different circles.


Is this North Korean propoganda, or a Robert Gibbs opening statement to the White House press?


No unity would be thinkable without a great alliance of the progressive forces.

To form the said alliance means that all patriotic organizations, personages and people aspiring after independence, democracy and reunification get united organizationally for the common purpose and take united actions, firmly solidarizing with one another.

Only when individual progressive organizations subordinate everything to achieving the common goals of independence, democracy and reunification and form a great alliance on this basis, is it possible to achieve strong unity and meet any challenge to reunification.

The grave situation in which the south Korean conservative ruling forces have intensified as never before the repressive offensive against the pro-reunification democratic forces urgently requires the progressive forces from different circles to unite close as one and form the great alliance as early as possible.

The south Koreans' desire for independence, democracy and reunification is absolutely just and no force on earth can bar them from forming the great alliance of progressives for realizing it.


And the judges' say...
Posted by: Pappy || 05/18/2009 00:00 || Comments || Link || E-Mail|| [6464 views] Top|| File under:
India-Pakistan
Madhav Kumar Nepal set to become Premier
KATHMANDU: With the Madhesi Janadhikar Forum (MJF) finally agreeing to back the CPN(UML)-Nepali Congress alliance, senior leader of CPN-UML Madhav Kumar Nepal is set to be the next Prime Minister of Nepal.


This is but a minor set-back for the ultra-hard Maoists. They'll be back.

It's kind of hard to come back from being laughed at. Perhaps the current head of the Maoists will suddently decide to commit suicide by shooting himself in the back of the head... twice. That might give the party a new lease on life.

On Sunday, leaders of CPN (UML), Nepali Congress, Madhesi Janadhikar Forum and others handed over 350 signatures collected from Constituent Assembly (CA) members belonging to 22 different parties to the Chairman of the Constituent Assembly, Subash Nembang, who said he would soon start the process of government formation.

According to the interim Constitution, a government can be formed with a simple majority of 301. Following Pushpa Kamal Dahal "Prachanda's" resignation as the Prime Minister, President Ram Baran Yadav had first asked the parties to form a government of consensus; but when they failed, he asked them to form a majority government.

Meanwhile, Mr. Prachanda said the new government would not complete the peace process or bring peace to the country, and that it was a move to "eliminate leftists using leftists".

Perhaps completing the peace process as originally negotiated is not such a good idea as it seemed. I'd like to see the new government go Sri Lankan on them.

"We're quitting the government, but with pride; but those coming in power are coming with low self-esteem they are forming the government according to signals of foreign lords and therefore won't have confidence to keep their head high," he said on Sunday addressing a Maoists-organised programme in protest against the "presidential coup" and foreign intervention.

He also charged that formation of an alternative government was a conspiracy to break the peace process and push the country to war. "As a leader of the biggest party, I request leaders of all the political parties to rethink about this decision and come forward for national consensus," he said.


"Because if you don't I'm going back to war and unleash a whirlwind," he threatened softly.

Yes, but now everybody knows they only have 5-7,000 fighters, not 35,000. The whirlwind is a lot smaller.

Addressing a huge gathering in the capital to protest the decision of President Ram Baran Yadav to retain Nepal Army Chief General Rookmangud Katawal and to protest against foreign interference, he said he had heard that the new government planned to let the People's Liberation Army fight the Army; and if that was not a decisive fight, to invite a foreign army. "If anyone thinks of turning Nepal into Afghanistan, Yugoslavia or Sri Lanka, it would only be a day dream," he said and warned "foreign reactionaries" not to insult Nepali people.
The Maoist chairman also said that India had not supported them in establishing civilian supremacy. Addressing the protest against foreign intervention, Mr. Prachanda said he had told Madhav Kumar Nepal, the proposed Prime Minister for new government, not to be "remote-controlled".

The Maoist chairman also said that a new revolution will be launched across the country against foreign brokers who did not want the peace process to be complete and against foreign reactionaries who were "trying to seize Nepali's right to decide for themselves." He, however, said his party remained committed to the peace process and writing of a new Constitution.
Posted by: Steve White || 05/18/2009 00:00 || Comments || Link || E-Mail|| [6468 views] Top|| File under:
Israel-Palestine-Jordan
95-year-old woman stopped for driving at 132 km/h
A car speeding at 132km/h on Route 471 near Bar Ilan University on Monday morning was stopped by police who, to their amazement, discovered that the driver was a 95-year-old woman.

Police said the woman was driving 42km/h above the speed limit.

Posted by: g(r)omgoru || 05/18/2009 06:05 || Comments || Link || E-Mail|| [6468 views] Top|| File under:
Southeast Asia
Suu Kyi faces Rangoon prison trial
Burma's opposition leader Aung San Suu Kyi will go on trial in Rangoon today in a case that is expected to prolong her detention.

Ms Suu Kyi has spent much of the past two decades in prison or under house arrest. She is being held at the notorious Insein Prison in Rangoon, where her trial is expected to be held in secret today. Her lawyers will be present, but few people believe she will be given a fair hearing.

She has been charged with breaching the conditions of her home detention order, after an American was arrested earlier this month for spending two nights in her home. He had swum across a lake to her home and would not leave when asked. Two of Ms Suu Kyi's house staff have also been charged.

Her supporters say the military junta is looking for an excuse to extend her latest home detention order. The 63-year old Nobel Peace Laureate is 10 days away from that order expiring.

She will be sentenced to up to five years in jail if found guilty, which would mean she would not be able to contest national elections next year.
Posted by: Steve White || 05/18/2009 00:00 || Comments || Link || E-Mail|| [6518 views] Top|| File under:
Syria-Lebanon-Iran
Iranian daily banned a day after re-launch
The reformist daily, Yas No, has been stopped from publishing, a day after it returned to news-stands following a six year ban, the ISNA news agency reported yesterday. Publication of Yas No (New Jasmine) was stopped in response to a "request" from Tehran prosecutor Saeed Mortazavi whose complaint six years ago led to the closure of the newspaper, Deputy Culture Minister Ali Reza Malekian said. The newspaper was re-launched on Saturday.

"Mortazavi wrote a letter on Saturday, saying he was one of the main complainants against the newspaper (six years ago) and that the judge's decision (taken a few months ago authorising the re-launch) was not communicated to him so that he can appeal," Malekian said. Mortazavi has now filed an appeal and publication of the newspaper has been stopped at his request, the deputy minister said.
Posted by: Pappy || 05/18/2009 00:00 || Comments || Link || E-Mail|| [6478 views] Top|| File under:
Who's in the News
40
[untagged]
Bookmark
E-Mail Me
The Classics
The O Club
Rantburg Store
The Bloids
The Never-ending Story
Thugburg
Gulf War I
The Way We Were
Bio
Merry-Go-Blog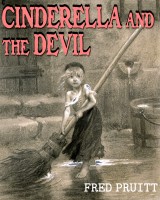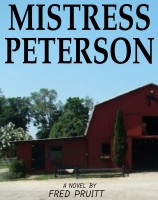 On Sale now!


A multi-volume chronology and reference guide set detailing three years of the Mexican Drug War between 2010 and 2012.

Rantburg.com and borderlandbeat.com correspondent and author Chris Covert presents his first non-fiction work detailing the drug and gang related violence in Mexico.

Chris gives us Mexican press dispatches of drug and gang war violence over three years, presented in a multi volume set intended to chronicle the death, violence and mayhem which has dominated Mexico for six years.
Click here for more information


Meet the Mods
In no particular order...


Steve White
Seafarious
Pappy
lotp
Scooter McGruder
john frum
tu3031
badanov
sherry
ryuge
GolfBravoUSMC
Bright Pebbles
trailing wife
Gloria
Fred
Besoeker
Glenmore
Frank G
3dc
Skidmark
Alaska Paul



Better than the average link...



Rantburg was assembled from recycled algorithms in the United States of America. No trees were destroyed in the production of this weblog. We did hurt some, though. Sorry.
3.223.3.251

Help keep the Burg running! Paypal: