-Lurid Crime Tales-
US orders Demjanjuk to surrender
CHICAGO, May 8 (Reuters) - The son of accused Nazi death camp guard John Demjanjuk said on Friday his father has been ordered to surrender for deportation to Germany to stand trial for assisting in the deaths of 29,000 Jews. John Demjanjuk Jr. declined to say how quickly his father would have to surrender but said he was told to report to immigration offices in Cleveland at some point for processing.

The notice was delivered nearly four weeks after agents removed the 89-year-old retired auto worker from his suburban Cleveland home in a wheelchair to take him for deportation to Germany but had to return him after a court intervened.

Since then, the U.S. Appeals Court in Cincinnati vacated its stay preventing his removal, and Supreme Court Justice John Paul Stevens refused to reinstate the stay. The U.S. appeals court said Demjanjuk's argument that sending him to Germany amounted to torture because he suffered from life-threatening ailments was unlikely to succeed and lifted the stay preventing his deportation.

In court filings, prosecutors disputed Demjanjuk's torture claims and submitted videos of him walking unaided.

Demjanjuk's attorney, John Broadley, was quoted in the Cleveland Plain-Dealer as telling German reporters that as far as he was concerned the battle to keep his client in the United States was over.

But Demjanjuk's son said in an e-mail message, "We are not giving up any legal action."

He said the U.S. 6th Circuit Court of Appeals in Cincinnati can still consider Demjanjuk's request to reopen his case on grounds that deporting his ailing father and putting him on trial amounted to illegal torture. "The case will go on with our without my father present. It could result in a rehearing that will request his return if he is sent to Germany by then," Demjanjuk Jr. said.

Also, attorneys representing Demjanjuk in Germany have appealed the country's order extraditing him, which was rejected by one court, and challenged his arrest warrant.

A German judge in Munich issued an arrest warrant in March to put the Ukraine-born Demjanjuk on trial for assisting in the deaths of 29,000 Jews at the Sobibor extermination camp during World War Two. Demjanjuk denies any role in the Holocaust and claims he was drafted into the Russian army in 1941, became a German prisoner of war a year later and served at German prison camps until 1944.

He was previously extradited to Israel in 1986 to face charges he was sadistic death camp guard Ivan the Terrible of Treblinka, in Nazi-occupied Poland. He was convicted and sentenced to death but the conviction was overturned in 1993 by Israel's Supreme Court because evidence showed another Ukrainian guard was likely "Ivan." But U.S. authorities brought new charges and a judge concluded in 2002 he was a guard at three other camps.
Posted by: Steve White || 05/09/2009 00:00 || Comments || Link || E-Mail|| [6458 views] Top|| File under:
-Short Attention Span Theater-
Oprah Kreates KFC Katastrophe
Oprah Winfrey's decision to put her name on KFC's online coupon promotion turned quickly into a "PR nightmare." There were a lot of angry people who thought they would get a free two-piece Kentucky Grilled Chicken meal but didn't because the store had run out. The coupons were promoted both on The Oprah Winfrey Show and at Oprah.com. . "The combination of free food and Oprah is a tsunami," said Robbie Vorhaus. "Clearly KFC wasn't ready."
Posted by: Anguper Hupomosing9418 || 05/09/2009 12:54 || Comments || Link || E-Mail|| [6490 views] Top|| File under:
British store admits it boobed in bra row
[Mail and Globe] Friday it had "boobed" in a row over larger-size bras, agreeing to cut prices for DD-plus cup versions to bring them in line with smaller models.

The climbdown, which came after more than 13 000 people signed an online protest, was welcomed by the 26-year-old woman who launched the campaign on social networking website Facebook.

"I'm absolutely delighted on behalf of all of the women in the group," said Beckie Williams, who wears a 30G bra herself. "We have had 13 500 people join us to support us in this cause, so it's absolutely fantastic," she told GMTV.

Her group, Busts 4 Justice, condemned Marks & Spencer's £2 (€2,2, $3) surcharge on bras bigger than a DD cup, as "criminally unfair" and urged "busty ladies" to "join forces to end this blatant discrimination".

Williams even bought a share worth £3,4 in Marks & Spencer so she could raise her concerns at the firm's annual general meeting in July.

Announcing its climbdown, the retailer took out full-page ads in national newspapers on Friday, with the headline "We Boobed" over a picture of a woman sporting a larger-sized bra.

A spokesperson said: "We've heard what our customers are telling us that they are unhappy with the pricing on our DD-plus bras and that basically we've boobed."

From Saturday the store's bra prices will all be the same, regardless of size, he said, adding: "They'll still be made to the same high standards so you get the best support on the high street."

The retailer previously insisted its bras were priced fairly to include the cost of wider straps and better support, and said customers "have told us they are happy to pay a small premium ... for the specialist work".
Posted by: Fred || 05/09/2009 00:00 || Comments || Link || E-Mail|| [6463 views] Top|| File under:
Bangladesh
Gas rationing for industries mulled to better power supply
[Bangla Daily Star] To tackle the ongoing gas supply and pressure crisis, the government has planned staggered holidays on seven days of the week in seven industrial zones around Dhaka, and shutting down five fertiliser plants and a dozen 210 megawatt (MW) power plants in phases over the next 12 months.

Posted by: Fred || 05/09/2009 00:00 || Comments || Link || E-Mail|| [6478 views] Top|| File under:
3 hijackers beaten to death in city
[Bangla Daily Star] A mob beat three carjackers to death and critically injured another at Keraniganj as the criminals attempted to snatch an auto-rickshaw Thursday night. The deceased were identified as Akhter Hossain, 45, Shah Alam, 32, and Selim, 48. The criminal injured in the incident was Akash, 27, son of Mofiz Khan of Wapda Lane.

Police said the gang hired the auto-rickshaw from Kadamtoli intersection for Stand Bazar in South Keraniganj around 9:30pm.

On the way, at Mirzapur the snatchers throttled the driver with a piece of cloth and compelled him to stop, said police. They then pushed him out of the vehicle at knifepoint, police added. Around 200 people of the densely populated area thronged the spot hearing driver Faruqe's scream and intercepted the running snatched auto-rickshaw.

Locals said the vehicle fell into a roadside ditch as they tried to stop it. The mob dragged all four snatchers out of the auto-rickshaw and gave them a good beating leaving them critically injured, police said.

On information police went to the spot and took the injured to Dhaka Medical College Hospital around 11:30pm. Three of the gang members succumbed to their injuries around 1:30am yesterday. Diver Faruqe and snatcher Akash were released from the hospital after primary treatment, said police. Akash was taken in police custody, they added.

Mohammad Arif, owner of the auto-rickshaw, filed a case with the South Keraniganj Police Station in this regard.

Earlier on April 22, two other auto-rickshaw snatchers were killed in a mob beating at Jajira village in the same area.
Posted by: Fred || 05/09/2009 00:00 || Comments || Link || E-Mail|| [6476 views] Top|| File under:
One killed, 15 hurt as AL, BNP clash in Natore
[Bangla Daily Star] One person was killed and at least 15 others were injured in a clash between Awami League (AL) and BNP activists at Hagragari village in Lalpur upazila yesterday afternoon.

Police said a group led by AL activist Abdur Rashid and the other led by BNP's Choyon Pramanik locked in a feud over a murder case. This soon turned into a violent clash.

The groups, at one point, charged each other with firearms and sharp weapons that left at least 16 people injured, said police.

The injured were admitted to Rajshahi Medical College, Lalpur Upazila Health Complex and Bagatipara Upazila Health Complex.

Injured Choyon succumbed to his injuries later in the night.

Police reinforcements have been deployed to keep the situation under control after tension mounted in the area following the news of Choyon's death.
Posted by: Fred || 05/09/2009 00:00 || Comments || Link || E-Mail|| [6457 views] Top|| File under:
Caucasus/Russia/Central Asia
Bushies set anti-Russia cells in NATO
[Iran Press TV Latest] A former Russian envoy to NATO claims the Bush administration organized antagonistic circles within the alliance to ensure hostility towards Russia.

"The previous American administration has formed an educated, very special kind of 'brigades' among the NATO countries," claimed Aleksandr Fomenko, a former member of the Russian parliamentary delegation to NATO in a Friday interview with Russia Today.

He cited "Polish and Lithuanian diplomats" as the constituents of the groups saying they were "ready to fight Russians to the very last American soldiers and American dollar."

In March, the two sides attempted reconstructing the bilateral ties clouded since the Russia's August 2008, suppression of the Georgian invasion of its pro-independence republic of South Ossetia. Moscow claims the response was aimed at protecting the Russian nationals in the province.

The improvement, however, was hampered after the alliance expelled two Russian diplomats over allegations of espionage. Russia, then, retaliated ejecting two NATO envoys from Moscow.

Fomenko did not rule out the involvement of the so-called anti-Russian circles in the expulsions by NATO.

Russian Foreign Minister, Sergei Lavrov, however, later said Moscow was still seeking 'normal' ties with the US-dominated miliary alliance.

After the inauguration of the new US administration, Moscow and Washington, as well, started making reciprocal overtures towards one another, in contrast to the serious recriminations during the Bush administration.

Fomenko claimed that the former US officials' machinations could still trouble the new administration. "The new administration of (President Barack) Obama and (Vice President Joe) Biden will have problems with these kind of people in future," he noted.

Posted by: Fred || 05/09/2009 00:00 || Comments || Link || E-Mail|| [6483 views] Top|| File under:
Israel-Palestine-Jordan
Pope in Jordan stresses ŽŽdeep respectŽŽ for Islam
[Al Arabiya Latest] Pope Benedict XVI underlined his "deep respect" for Islam on Friday in Jordan, on his first trip as pontiff to an Arab state, and stressed that religious freedom is a fundamental human right.

He also called the church a spiritual force that could contribute to progress in bringing about peace in the Middle East.

Speaking after a red carpet welcome from King Abdullah II and Queen Rania at Queen Alia Airport as he began his eight-day tour of the Holy Land amid strict security, the pope said he came to Jordan "as a pilgrim."



" The church is not a political force but a spiritual force which can contribute to the progress of the peace process in the Middle East "

Pope Benedict XVI

He said his visit "gives me a welcome opportunity to speak of my deep respect for the Muslim community, and to pay tribute to the leadership shown by His Majesty the King in promoting a better understanding of the virtues proclaimed by Islam."

The pope also called religious freedom "a fundamental human right."

"It is my fervent hope and prayer that respect for the inalienable rights and dignity of every man and woman will come to be increasingly affirmed and defended, not only throughout the Middle East, but in every part of the world," he said.


Posted by: Fred || 05/09/2009 00:00 || Comments || Link || E-Mail|| [6493 views] Top|| File under:
Science & Technology
Army Bans Pathogen Work At Armed Forced Institute of Pathology (AFIP) in Washington, DC
Today Science Magazine is reporting that the Army has banned all pathogen research at one of its labs at the Armed Forced Institute of Pathology (AFIP) in Washington, DC. This decision was made December 2, 2008 as a result of an earlier failed Biological Surety Inspection, and not made public.

Science reports that "officials found that lab managers ignored information about certain employees that could have disqualified them from having access to dangerous pathogens. The redacted version of the IG's [Inspector General's] report released to Science does not divulge the nature of this so-called potentially disqualifying information, but it could be anything from alcoholism to mental instability."

On October 28, 2008 AR 50-1 came into effect, stipulating a strict Biological Personnel Reliability Program for DOD employees as part of their Biological Surety Program. It includes and intense background investigation and interviews of employees as well as regulations regarding substance abuse and mental health.

In early February the U.S. Army Medical Research Institute of Infectious Diseases (USAMRIID) also suspended its research on biological select agents and toxins when it was realized that there were problems with the system of accounting for high risk microbes and biological materials in the laboratories at Fort Detrick, MD.
Posted by: Anonymoose || 05/09/2009 13:12 || Comments || Link || E-Mail|| [6490 views] Top|| File under:
Patent for killer chip denied in Germany
[Iran Press TV Latest] A Saudi inventor's proposal to insert semiconductors subcutaneously in visitors and remotely kill them if they misbehave will not be patented in Germany.

On Wednesday, a German Patent Office spokeswoman said the application was received on October 30, 2007 and published 18 months later, as required by law, in a patents database. But inventions that are unethical or a danger to the public are not recognized.

Reporters said the document proposed that tiny semiconductors be implanted or placed by injection under the skin of people so their whereabouts could be tracked by global-positioning satellites. This could be used to prevent immigrants overstaying.

A model B of the system would contain a poison such as cyanide, which could be released by remote control to "eliminate" people if they became a security risk. The document said this could be used against terrorists or criminals.

Microchip implantation in humans has raised new ethical discussions by scientific professional forums, academic groups, human rights organizations, government departments and religious groups.

The Council on Ethical and Judicial Affairs (CEJA) of the American Medical Association published a report in 2007 alleging that RFID implanted chips may compromise privacy because there is no assurance that the information contained in the chip can be properly protected, notwithstanding health risks (chips can travel under the skin).

Posted by: Fred || 05/09/2009 00:00 || Comments || Link || E-Mail|| [6470 views] Top|| File under:
Syria-Lebanon-Iran
12-year-old boy registers for Iran presidential election
[Iran Press TV Latest] A 12-year-old Iranian boy, Kourosh Mozouni, has registered for the upcoming presidential election with a campaign promise of his own.

Speaking to reporters at the Interior Ministry's election headquarters in Tehran on Friday, Mozouni said he would ban computer games and raise wages of male parents so that mothers do not have to work.

"Mothers, children and young adults will vote for me," said the 12-year-old whose bid for presidency was rejected by Iran's Interior Ministry.

Mozouni has also promised to pass a law that lets women have jobs only if they have had babies for at least five years. He said he would also negotiate with US President Barack Obama to buy Hawaii Islands and move Israelis there so that Palestinians can live peacefully in their lands.

When asked if he knew what yellow cake -- a substance used for nuclear fuel -- was, Mozouni said, "A president does not have to know everything."

The question came up as Iran's president would have to deal with a heated international debate regarding Iran's nuclear program. "You all have refrigerators at home but do you know the different parts of it? All Iranians believe nuclear energy to be their legitimate right, but this does not mean that they should know everything about it," the 12-year-old explained.

He also said he would seek to stop the killing of the world's oppressed children, including Gazans, if he elected as president.

According to Iran's Interior Ministry, over one thousand candidates have so far registered for the country's June presidential election. Following the official registration, the Guardians Council will evaluate the candidates and announce individuals meeting the council's approval on May 20th and 21st.
Posted by: Fred || 05/09/2009 00:00 || Comments || Link || E-Mail|| [6460 views] Top|| File under:
Who's in the News
30
[untagged]
5
TTP
5
Govt of Pakistan
3
Jamaat-e-Islami
3
al-Qaeda
2
Govt of Syria
2
Govt of Sudan
2
Govt of Iran
1
Iraqi Insurgency
1
Lashkar e-Taiba
1
al-Qaeda in North Africa
1
Hamas
1
Hezbollah
1
Taliban
1
Islamic Courts
Bookmark
E-Mail Me
The Classics
The O Club
Rantburg Store
The Bloids
The Never-ending Story
Thugburg
Gulf War I
The Way We Were
Bio
Merry-Go-Blog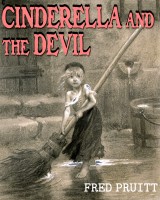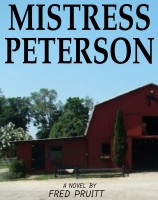 On Sale now!


A multi-volume chronology and reference guide set detailing three years of the Mexican Drug War between 2010 and 2012.

Rantburg.com and borderlandbeat.com correspondent and author Chris Covert presents his first non-fiction work detailing the drug and gang related violence in Mexico.

Chris gives us Mexican press dispatches of drug and gang war violence over three years, presented in a multi volume set intended to chronicle the death, violence and mayhem which has dominated Mexico for six years.
Click here for more information


Meet the Mods
In no particular order...


Steve White
Seafarious
Pappy
lotp
Scooter McGruder
john frum
tu3031
badanov
sherry
ryuge
GolfBravoUSMC
Bright Pebbles
trailing wife
Gloria
Fred
Besoeker
Glenmore
Frank G
3dc
Skidmark
Alaska Paul



Better than the average link...



Rantburg was assembled from recycled algorithms in the United States of America. No trees were destroyed in the production of this weblog. We did hurt some, though. Sorry.
18.232.59.38

Help keep the Burg running! Paypal: