-Lurid Crime Tales-
16 arrested in fight at nonviolence concert
Hmmmmm...it appears the "yutes" missed the point of the exercise...


SILVER SPRING, Md. – Montgomery County police say 16 people were arrested after a fight broke out during a concert held to promote nonviolence and to remember a Silver Spring teen killed last year.

The free Stop the Violence youth concert was held Saturday night on Ellsworth Street in downtown Silver Spring in memory of 14-year-old Montgomery Blair High School student Tai Lam, who was shot to death in November.

Police say fighting broke out near the stage toward the end of the concert and at least one person resisted arrest. Police say 16 adults and juveniles were arrested for offenses such as assault and disorderly conduct.


See you all next year...
Posted by: tu3031 || 03/09/2009 10:04 || Comments || Link || E-Mail|| [271 views] Top|| File under:
-Signs, Portents, and the Weather-
Global Warming Alert: Scientists meet to dispute global warming theory
NEW YORK CITY - The A-list of manmade climate-change skeptics is meeting in New York City for the 2009 International Conference on Climate Change.

The Conference is definitely international in scope. Opening the conference is Vaclav Klaus, president of the Czech Republic and the European Union. When it comes to manmade global warming, Klaus calls that a myth. He is also an outspoken critic of the Intergovernmental Panel on Climate Change, and says the panel is one-sided and has a political agenda.

Featured at the conference will be more than 70 scientists who do not subscribe to the notion that so-called global warming is driven by manmade emissions of carbon dioxide, one of those being Harrison "Jack" Schmitt -- one of the last astronauts to walk on the moon.

The Conference is being hosted by The Heartland Institute. Dan Miller is the director of public relations at Heartland.

"What we are trying to accomplish with this conference is to present to the politicians and to the public that the debate is not over about global warming or climate change; that there is plenty of room for disagreement; and that sound science shows that the earth is not warming," says Miller. "For much of the latter part of the 20th century there's been a mild warming as we come out of an ice age -- but the planet today is much cooler than it was a thousand years ago."

Besides the 70+ scientists at this conference, more than 650 scientists worldwide have expressed skepticism over manmade climate change.
Posted by: GolfBravoUSMC || 03/09/2009 10:20 || Comments || Link || E-Mail|| [390 views] Top|| File under:
Africa North
George Galloway stoned in Egypt
I know what many of you are thinking. Galloway got into the hashish but it's even better.


A convoy led by the maverick MP George Galloway carrying supplies for Gaza has been attacked in Egypt, apparently injuring several people travelling in his party. The convoy, carrying aid worth £1 million, was pelted with stones and vandalised with anti-Hamas slogans after it stopped overnight in El-Arish, a small town around 28 miles from the Rafah border crossing with Gaza.


It appears that Hamas is not thought too well of there.




George certainly doesn't appear to be...


The attack comes weeks after Mr Galloway, of the Respect party, described Egypt's President Hosni Mubarak as a "tyrant" and "criminal" and demanded that he be overthrown by his country's armed forces.


Proving once again that Galloway is a meddling dickweed.




Drove through Egypt after insulting Hosni? My, that's brave ...




I think the word you were actually looking for might be "stoopid."


Mr Galloway's party confirmed that Egyptian officials had also become embroiled in a dispute with the party over what type of goods they would be allowed to take into the territory through the Rafah crossing.


Galloway is under the delusion that because he is a member of Parliment he can go wherever he pleases and do whatever he wants.

Well of course he can - the sun never sets on the Empire and all that.

Oh wait ... wrong meme ... The sun never sets on the Ummah?

The sun never sets on arrogant dumbasses? They were due to cross over into the Hamas-run territory today, but were so far believed to have been detained at Rafah this morning for more than an hour.

The biggest attack faced so far by the the 110-vehicle convoy, organised and led by the MP for Bethnal Green and Bow, came after it arrived in El-Arish on Saturday. During a power cut -- which is a frequent occurrence in the town -- children had pelted the convoy with stones, a security official said. "It's an absolute disgrace,'' convoy organiser Yvonne Ridley


We're just overrun by usual suspects on this trips, aren't we?


told the AFP news agency. "The power was cut. Under cover of darkness members of our convoy were attacked with stones.


I mean, here we are trying to give aid to their enemies and they treat us like Infidels!




I can only hope Yvonne took a couple upside the head ...


"Vandals also wrote dirty words and anti-Hamas slogans. Several people in the convoy were injured in the attack."


Don't they know who we are? They should be worshipping us!


The convoy had been held up in El-Arish after a dispute arose between organisers and Egyptian officials over the inclusion of non-medical aid in the convoy.


Somebody try to sneak in some ammo? weapons?




Dynamite, likely...


Egyptian officials have said that they will allow medical relief through the Rafah passage to Gaza, which is facing a humanitarian crisis after Israel's military offensive. However, non-medical goods such as food would have to pass through Israel's crossings with the Palestinian enclave. "George Galloway is still in negotiations," said Ms Ridley. "What we have agreed to do is to separate the medical aid from the non-medical aid. The non-medical will go into Gaza via the Egyptian Red Crescent."


Which will then be sold a a hefty proffit.


Mr Galloway's convoy were braced for some hostility in Egypt after the Respect MP earlier this year called for its President to be overthrown in a highly controversial speech at a rally protesting Israel's assault on the Islamist militants of Hamas. "There are many governments responsible for this great crime in Palestine, but the dictatorship of Hosni Mubarak is jointly responsible for the murder of every Palestinian who has died in these last two years," he said.


"I think I'll waddle right down to Egypt and tell him that!"


"When he [Mubarak] was embracing Livni [the Israeli Foreign Minister] as the bombs were falling, when he locked the border at Rafah, he became an international criminal and an outlaw of the Arab world. So I call, in conclusion, on the great people of Egypt, on the heroic armed forces of Egypt, and the heroic army of Egypt of 1973, to rise up and sweep away this tyrant Mubarak. To rise up, to rise up, and to demolish the border at Rafah and let the people go free."


Hey Dickweed. They don't want Paleostinians ruining their Country.


The trip also ran into controversy when it was disclosed last month that three Islamist terror suspects arrested in northwest England had planned to leave the country under cover of Mr Galloway's convoy.


That went over like a fart in an aroma therapy clinic.


Senior police sources said that the men were believed to be planning a terrorist operation abroad.


With George's connivance...


They were arrested in a joint operation by police and MI5 while they were driving two vans on the M65 near Preston, Lancashire. Police sources said that the men were driving to Ramsgate to join a "Valentine's Day convoy" of 110 vehicles that later left the port. There is no indication that Mr Galloway or any of the convoy's organisers knew of the men's plans.


Tell them Hogan I know nothing!




He's shocked, shocked!
Posted by: Deacon Blues || 03/09/2009 08:08 || Comments || Link || E-Mail|| [282 views] Top|| File under:
Algeria to launch state-owned religious channel
Algeria is planning to launch this month a religious channel to counter unauthorized fatwas from satellite channels and the internet.

The success of al-Quran al-Karim (the Holy Quran) radio station encouraged the authorities to launch a T.V. channel under the same name and with the same purpose: unifying Algerians under one religious banner, a source at the Ministry of Religious Affairs told AlArabiya.net.

The source, who spoke on condition of anonymity, said the aim of launching the channel is countering unauthentic fatwas and particularly violent ones that played an important role in destabilizing the country during the security crisis the bordered civil war in the 1990s.

In 1996, Algerians were dying under the name of Jihad when the armed Islamic groups GIA (Groupes Islamiques Armés) adopted a fatwa by Jordanian militant Abu Qatada and which sanctioned the killing of civilians and women and children.

Posted by: Fred || 03/09/2009 00:00 || Comments || Link || E-Mail|| [288 views] Top|| File under:
Africa Subsaharan
Mutiny in Madagascar military base
ANTANANARIVO - Soldiers at a large military base on the outskirts of the Madagascan capital mutinied Sunday in protest at the government's repression of a three-month-old opposition movement. Access roads to the camp in Soanierana district, around six kilometres (four miles) from the city centre, were blocked by mutineering soldiers.

"We no longer take orders from our hierarchy, we are following our hearts. We were trained to protect property and citizens, not to fire at people. We are with the people," said one of them, on condition of anonymity.


Brave lad. Pro'ly believes all those words, too, while he does the bidding of the latest thug who wants power ...

Security forces had foiled several opposition rallies in Antananarivo and other towns since Wednesday, leading to clashes that left at least four people dead.

An AFP reporter was able to access one wing of the military compound, where soldiers who refused to be quoted confirmed that the base was rebelling in protest at the regime's repression of opposition demonstrations. "The army chief of staff came this morning in an attempt to sweet-talk us but he quickly had to get back in his car and leave," said one of them.

Several witnesses observed soldiers deploying around the base, apparently bracing for retaliation by the presidential guard, but no shots are reported to have been fired since the mutiny started on Sunday.

Madagascar has a long history of political instability but until now, the Indian Ocean island's military has been reputed for its loyalist tradition.

No official comment was immediately available but the renewed tension comes after opposition leader Andry Rajoelina was forced into hiding following a botched arrest attempt at his residence. On Saturday, Rajoelina, who late last year mounted a fierce challenge against the regime of President Marc Ravalomanana, told AFP that he could no longer risk appearing in public. "I am now hiding in a safe location where I cannot be attacked... Until the dust settles, I can no longer physically appear in front of my supporters," said Rajoelina, who had been leading almost daily protests in central Antananarivo.

The 34-year-old opposition leader did not specify whether he was still in the capital Antananarivo or even in the country.
Posted by: Steve White || 03/09/2009 00:00 || Comments || Link || E-Mail|| [278 views] Top|| File under:
Tsvangirai to return for wife's funeral after tests in Botswana
Read the accident description: KGB couldn't have done it better.

Morgan Tsvangirai is expected to return to Zimbabwe today after undergoing medical tests in neighbouring Botswana following the car accident on Friday that killed his wife, Susan. The prime minister, who was flown to Botswana on Saturday, was recovering physically but remained in a state of "enormous shock" after being told of his wife's death, said a spokesman for his party, the Movement for Democratic Change.

Condolences flooded in from MDC supporters and governments all over the world. The finance minister, Tendai Biti, said Mrs Tsvangirai, who had been married to the MDC leader for 31 years and was the mother of his six children, would be "irreplaceable".

The deputy prime minister, Thokozani Khuphe, is expected to handle day-to-day affairs until at least Wednesday when Mrs Tsvangirai will be buried in the couple's home town, Buhera. She was fatally injured when the Toyota Land Cruiser the couple were travelling in overturned after it left the road about 50 miles south of Harare on Friday afternoon. The couple were on their way to a weekend rally in Buhera. Tsvangirai, who will be 57 tomorrow, had given his maiden speech in parliament two days earlier.
Continued on Page 49
Posted by: Steve White || 03/09/2009 00:00 || Comments || Link || E-Mail|| [279 views] Top|| File under:
Arabia
Saudis order 40 lashes for elderly woman for mingling
A Saudi Arabian court has sentenced a 75-year-old Syrian woman to 40 lashes, four months imprisonment and deportation from the kingdom for having two unrelated men in her house, according to local media reports.

According to the Saudi daily newspaper Al-Watan, troubles for the woman, Khamisa Mohammed Sawadi, began last year when a member of the religious police entered her house in the city of Al-Chamli and found her with two unrelated men, "Fahd" and "Hadian."

Fahd told the policeman that he had the right to be there, because Sawadi had breast-fed him as a baby and was therefore considered to be a son to her in Islam, according to Al-Watan. Fahd, 24, added that his friend Hadian was escorting him as he delivered bread for the elderly woman. The policeman then arrested both men.

The court also doled out punishment to the two men. Fahd was sentenced to four months in prison and 40 lashes; Hadian was sentenced to six months in prison and 60 lashes. In a phone call with Al Watan, the judge declined to comment and suggested the newspaper review the case with the Ministry of Justice.
Posted by: ed || 03/09/2009 07:47 || Comments || Link || E-Mail|| [282 views] Top|| File under:
Britain
Hasta la vista, baby
They seem to have a more streamlined process than us...


LONDON (Reuters) – A Mexican national who told airport immigration he was visiting Britain to see a friend was swiftly deported after a search unearthed a good-luck card in his luggage wishing him well for his "new life in the UK."
Oh, that. Wait! That's not my luggage!
UK Border Agency officers at Manchester Airport routinely stopped the 40-year-old chef after he arrived on a flight from Los Angeles last Friday. The man told them he was on a short trip to see a friend who was opening a restaurant in the area. "However, a search of the passenger's baggage revealed a huge collection of Mexican food recipes and a good-luck card from his church wishing him well for his 'new life in the UK,'" the agency said in a statement.


Not so fast there, amigo...


The man later admitted he had intended to work at the restaurant illegally and had planned to bring his family over from America if he liked it. He was deported the next day.


So now they're sneaking out of America?


"We will not tolerate people coming here to work illegally," the agency said. "People wanting to visit the UK must play by the rules. Those who do not are sent back."


Adios, muchacho!
Posted by: tu3031 || 03/09/2009 12:02 || Comments || Link || E-Mail|| [271 views] Top|| File under:
Caribbean-Latin America
CNN Correspondent Now the Communist Candidate in El Salvador
SAN SALVADOR -- After a 12-year civil war and a peace undermined by soaring crime, leftists in El Salvador are on the verge of completing a remarkable journey from armed struggle to the presidential palace.

Their candidate is a veteran TV broadcaster and morning talk show host, Mauricio Funes, whose Facebook page lists his political views as "other." Funes, 49, a former correspondent for CNN en Español, was recently recruited by the Farabundo Marti National Liberation Front (FMLN), the revolutionary group-turned-mainstream political party that is favored by polls to win the presidency in a vote scheduled for March 15.

Though the FMLN standard-bearers traditionally campaign dressed in fiery red, Funes favors a white Panama shirt, hip bluejeans and designer glasses. And while some of his FMLN stalwarts still favor rhetoric that evokes Cuba's Castro brothers, Funes considers himself to be El Salvador's Barack Obama -- an agent of change in a country beset by the highest murder rate in Latin America and an economy in free fall.

The comparison is overt: Funes and the FMLN use images of Obama in their ads (despite objections by the U.S. State Department), saying both candidates were smeared by their opponents as allies of extremists. The FMLN television spots complete the link by employing the Obama slogan in English and Spanish, vowing "Yes, we can!"


"During the entire history of El Salvador, the left has never had such opportunity to win as it does now," said José Raymundo Calderón Morán, a historian and dean of the University of El Salvador. "The people see a possibility for change, because one way or the other, they are demanding something different, no matter who wins."

Operating from the forested slopes of volcanoes, FMLN guerrillas during the 1980s and into the early 1990s fought a repressive military government that was backed by arms, training and billions of dollars in aid from the United States in one of the last conflicts of the Cold War. More than 70,000 people died in the 12-year war, many of them peasants. The war gained notoriety for the rape and murder of U.S. nuns and the assassination of Catholic Archbishop Oscar Romero. It ended without any real winners in a U.N.-brokered truce in 1992, which saw the rebirth of the FMLN as a traditional political party. Today, the FMLN has mayors in city halls across the country and recently won 35 of 84 seats in the national assembly, making it the top vote-getter.

A win by Funes would put another Latin American country firmly on the political left, joining the "pink tide" of governments in Brazil, Chile, Venezuela, Ecuador, Bolivia, Uruguay and Nicaragua. The question about Funes in the minds of El Salvador's voters, according to interviews and polls, is what kind of left? Will it be the democratic, globalized, pro-business, moderate left that is friendly toward the United States, like Brazil? Or the populist, hard-line, nationalistic left that is antagonistic toward United States, like Venezuela?

Funes has said that his left is the moderate kind, and that the Cold War needs to end in El Salvador. He has vowed to appoint a mixed cabinet composed of not only FMLN members but outsiders such as himself.

"I represent a new kind of leadership in El Salvador," he said, sweat pouring moments after he finished a high-octane speech in front of 1,000 supporters in the plaza in Metapan on Saturday night. In his address, he vowed to put medicine on hospital shelves, help families left behind by immigrants working in the United States and reduce the price of fertilizer. Funes was introduced by a mayor in a cowboy hat, who was wearing a pistol shoved into his waistband and who worked up the crowd by proclaiming that Funes would end the rule of the "bloodsuckers."

"The business community is not afraid of us," Funes said in an interview. "And we are not afraid of business. I will work to strengthen the relationship with the United States, to make the U.S. more of a partner, and I think we will work well together."

El Salvador's close relationship with the United States has been a campaign issue. On Saturday, there was a stadium-size celebration to salute the last returning soldiers from Iraq, where El Salvador once had 6,000 troops. The current president, Elías Antonio Saca, was a frequent visitor to the Bush White House. As many as 2 million Salvadorans reside in the United States, and many live in the Washington area. Remittances from Salvadorans living abroad are estimated at $3.8 billion annually, about 20 percent of the gross domestic product.

Funes's opponent is Rodrigo Ávila, 44, former chief of the National Police, who represents the Nationalist Republican Alliance (ARENA), which was formed by Cold War conservatives and was the winner of the last four presidential contests. Ávila says Funes is a puppet who will serve his true masters -- the FMLN hardliners who want to turn El Salvador into a Venezuelan satellite, under the influence of President Hugo Chávez.
Posted by: GolfBravoUSMC || 03/09/2009 17:11 || Comments || Link || E-Mail|| [268 views] Top|| File under:
China-Japan-Koreas
Pentagon: Chinese vessels harassed unarmed US ship
WASHINGTON (AP) - The Pentagon charged Monday that five Chinese ships shadowed and maneuvered dangerously close to a U.S. Navy vessel in an apparent attempt to harass the American crew.

Defense officials in the Obama administration said the incident Sunday followed several days of "increasingly aggressive" acts by Chinese ships in the region. The incident took place in international waters in the South China Sea, about 75 miles south of Hainan Island. U.S. officials said a protest was to be delivered to Beijing's military attache at a Pentagon meeting Monday.

The USNS Impeccable sprayed one ship with water from fire hoses to force it away. Despite the force of the water, Chinese crew members stripped to their underwear and continued closing within 25 feet, the Defense Department said.

"On March 8, 2009, five Chinese vessels shadowed and aggressively maneuvered in dangerously close proximity to USNS Impeccable, in an apparent coordinated effort to harass the U.S. ocean surveillance ship while it was conducting routine operations in international waters," the Pentagon statement said. The Chinese ships included a Chinese Navy intelligence collection ship, a Bureau of Maritime Fisheries Patrol Vessel, a State Oceanographic Administration patrol vessel, and two small Chinese-flagged trawlers, officials said.

"The Chinese vessels surrounded USNS Impeccable, two of them closing to within 50 feet, waving Chinese flags and telling Impeccable to leave the area," officials said in the statement. "Because the vessels' intentions were not known, Impeccable sprayed its fire hoses at one of the vessels in order to protect itself," the Defense statement said. "The Chinese crew members disrobed to their underwear and continued closing to within 25 feet."

Impeccable crew radioed to tell the Chinese ships that it was leaving the area and requested a safe path to navigate, the Pentagon said. But shortly afterward, two of the Chinese ships stopped directly ahead of the Impeccable, forcing it to an emergency stop to avoid collision because the Chinese had dropped pieces of wood in the water directly in front of Impeccable's path.

"The unprofessional maneuvers by Chinese vessels violated the requirement under international law to operate with due regard for the rights and safety of other lawful users of the ocean," said Marine Maj. Stewart Upton, a Pentagon spokesman. "We expect Chinese ships to act responsibly and refrain from provocative activities that could lead to miscalculation or a collision at sea, endangering vessels and the lives of U.S. and Chinese mariners," Upton added.

China views almost the entirety of the South China Sea as its territory. China's claims to small islets in the region have put it at odds with five governments--the Philippines, Vietnam, Malaysia, Brunei and Taiwan.

The incident came just a week after China and the U.S. resumed military-to-military consultations following a five-month suspension over U.S. arms sales to Taiwan. And it came as Chinese Foreign Minister Yang Jiechi was due in Washington this week to meet with U.S. officials.

Pentagon officials said the close encounter followed several other incidents involving the Impeccable and another U.S. vessel Wednesday, Thursday and Saturday.

--On Wednesday, a Chinese Bureau of Fisheries Patrol vessel used a high-intensity spotlight to illuminate the ocean surveillance ship USNS Victorious as it operated in the Yellow Sea, about 125 nautical miles from China's coast, the Pentagon said. The move was made without notice or warning, U.S. officials said. The next day, a Chinese Y-12 maritime surveillance aircraft conducted 12 fly-bys of Victorious at an altitude of about 400 feet and a range of 500 yards.

--On Thursday, a Chinese frigate approached USNS Impeccable without warning and crossed its bow at a close range of approximately 100 yards, the Pentagon said. This was followed less than two hours later by a Chinese Y-12 aircraft conducting 11 fly-bys of Impeccable at an altitude of 600 feet and a range from 100-300 feet. The frigate then closely crossed Impeccable's bow yet again, this time at a range of approximately 400-500 yards without rendering courtesy or notice of her intentions.

--On Saturday, a Chinese intelligence collection ship challenged USNS Impeccable over bridge-to-bridge radio, calling her operations illegal and directing Impeccable to leave the area or "suffer the consequences."
Posted by: tu3031 || 03/09/2009 10:18 || Comments || Link || E-Mail|| [559 views] Top|| File under:
Monks taken for 're-education' before Tibet uprising anniversary
Commies are commies, whatever they call themselves ...

Police will take away more than 100 monks for political re-education today on the eve of the 50th anniversary of the Tibetan uprising that led to the flight of the Dalai Lama.

The rounding up of 109 monks from Lutsang monastery in Qinghai province, western China, is one of a series of extraordinary security measures being implemented to prevent restive Tibetans from commemorating the anniversary with protests against Chinese rule.

About a quarter of China's territory, an area the size of Western Europe, has been closed off to foreigners. Thousands of troops and paramilitary police have been deployed in Tibetan-populated regions amid fears of a renewed outburst of the anti-Chinese violence that rocked the region a year ago. Winding mountain roads have been clogged for days with convoys of armoured military trucks and coaches bringing in reinforcements.
Continued on Page 49
Posted by: Steve White || 03/09/2009 00:00 || Comments || Link || E-Mail|| [294 views] Top|| File under:
Home Front: Politix
8,000 attend Fullerton Repeal, Recall, Revolt Rally
They're revolting. Families with children, bikers, seniors, pirates - by the thousands descended on a Fullerton bar Saturday to join talk show hosts John Kobylt and Ken Chiampou of KFI in protesting tax increases recently approved in Sacramento.

Police estimated that some 8,000 people came to the Slidebar Café in downtown Fullerton to listen to The John & Ken Show. The talk show hosts put forward an ambitious goal for their Tax Revolt 2009 live broadcast that ran for more than three hours.

"The purpose is to vote down Prop 1A on May 19 because it's a two-year tax extension," said Kobylt. "The purpose is to tell people how their Republican legislators lie about their votes. The purpose is to get support to recall Schwarzennegger, (Assemblyman) Anthony Adams, (Assemblyman) Jeff Miller, and everybody else."

Some wore buttons. One man brought a bloody effigy head of Gov. Arnold Schwarzenegger and waved it from the end of a pike, while the crowd joined their hosts in a chant of "Repeal, recall, revolt."

Johanna Common, 45, of Fullerton, pushed her way to the front of the crowd to contribute her copy of the Schwarzenegger movie "Total Recall" to the pile. "I wanted to see it smashed to smithereens," she said. When all is done, Common plans to get involved in recalling her local representative, Assemblyman Michael Duvall, she said.

Some of the demonstrators brought crayons in response to a column in the Los Angeles Times that called John and Ken's politics simplistic. Some children opted for something a bit more artistic.

Hannah Ross, 6, and her sister, Olivia Ross, 4, of San Diego, used squeeze paint brushes to express a message suggested by their parents: "Stop Generational Theft."

"For day one, this is fantastic, but this a long road that's going to take months and years," said Kobylt.


One Caliphornia event I wouldn't mind heading east.
Posted by: Nimble Spemble || 03/09/2009 00:00 || Comments || Link || E-Mail|| [295 views] Top|| File under:
Home Front: WoT
Mexican cartels plague Atlanta
The same violent groups warring in Mexico have established Atlanta as the principal distribution center for the entire eastern U.S.

Their presence and ruthless tactics are largely unknown to most here. Yet, of the 195 U.S. cities where Mexican drug-trafficking organizations are operating, federal law enforcement officials say Atlanta has emerged as the new gateway to the troubled Southwest border.

Rival drug cartels, the same violent groups warring in Mexico for control of routes to lucrative U.S. markets, have established Atlanta as the principal distribution center for the entire eastern U.S., according to the Justice Department's National Drug Intelligence Center.

In fiscal year 2008, federal drug authorities seized more drug-related cash in Atlanta -- about $70 million -- than any other region in the country, Drug Enforcement Administration records show.

This year, more than $30 million has been intercepted in the Atlanta area -- far more than the $19 million in Los Angeles and $18 million in Chicago.


Posted by: lotp || 03/09/2009 10:45 || Comments || Link || E-Mail|| [297 views] Top|| File under:
Alarming cost of false alarms, anthrax hoaxes
Among the recent targets:

• Nearly all 50 governors' offices

• About 100 U.S. embassies

• 52 banks

• 36 news organizations

• Ticket booths at Disneyland

• Mormon temples in Salt Lake City and Los Angeles

• Town halls in Batavia, Ohio, and Ellenville, N.Y.

• A funeral home and a day-care center in Ocala, Fla.

• A sheriff's office in Eagle, Colo.

• Homes in Ely River, N.M.

The FBI has investigated about 1,000 such "white-powder events" as possible terrorist threats since the start of 2007.

In the past two fiscal years, records show, U.S. postal inspectors responded to more than 5,800 reports of letters and packages containing suspicious substances. Only a few-dozen cases have resulted in arrests.

Posted by: || 03/09/2009 08:45 || Comments || Link || E-Mail|| [327 views] Top|| File under:
Texas. Feds set emergency plans for Mexican violence spillover
The state and federal governments have prepared contingency plans to deal with spillover violence from across the border as Mexican troops clash with ruthless drug cartels terrorizing Mexico.



Mexico's two largest drug cartels have fielded a combined army of 100,000 foot soldiers to battle not just government forces but also one another.

A crackdown by Mexican President Felipe Calderon has turned Ciudad Juarez, just across the border from El Paso, into a war zone as federal troops battle feuding cartels.

Thousands of soldiers and agents have surged into the border city in the government's latest effort to free Mexican citizens from a daily spectacle of assassinations, kidnappings and beheadings ordered by rival drug czars.

Mexico's active-duty armed

The Mexican drug wars claimed more than 5,700 lives in Mexico in 2008. About a half-dozen cartels account for $27-billion-a-year through the smuggling of drugs and human cargo.

forces number more than 130,000 and are being aggressively used to combat the cartels. But U.S. Sen. John Cornyn, R-Texas, told reporters last week that Mexico's two largest drug cartels have fielded a combined army of 100,000 foot soldiers to battle not just government forces but also one another.

The state's contingency plan, which has not been released publicly, envisions scenarios of violence, such as kidnappings or a takeover by hit squads, with a corresponding response by law enforcement, McCraw said.

The Mexican drug wars claimed more than 5,700 lives in Mexico in 2008, including 1,600 in Juarez, where the Sinaloa and Juarez cartels are battling for supremacy. About a half-dozen cartels are rooted in Mexico, accounting for an estimated $27-billion-a-year business through the smuggling of drugs and human cargo.
Posted by: lotp || 03/09/2009 08:28 || Comments || Link || E-Mail|| [306 views] Top|| File under:
India-Pakistan
DRDO readies shield against Chinese ICBMs
The Defence Research and Development Organisation (DRDO) has begun developing an extended range versions of its home-grown missile defence shield to shoot down intercontinental ballistic missiles (ICBMs) or missiles which have ranges greater than 5000 km. Phase 2 of the missile defence shield will be the class of the US Terminal High Altitude Area Defence (THAAD) missiles, Dr V.K. Saraswat, DRDO Chief Controller (Missiles and Strategic Systems), said today.

While Saraswat did not mention it, defence analysts feel that Phase 2 of the missile defence shield is almost certainly meant to defend India from China's arsenal of ICBMs. China is the only Asian country which has an ICBM arsenal, including submarine-launched ballistic missiles.

The Ballistic Missile Interceptor, which successfully intercepted a Dhanush-ballistic missile test-fired from a warship – the INS Subhadra – is part of the ballistic missile defence system which can only shoot down intermediate range ballistic missiles (IRBMs) of upto 2000 km range like Pakistan's Ghauri and Shaheen missiles. "This system will be out mainstay until we enter Phase 2," Dr Saraswat said, addressing the media after Friday's successful test-firing of the Advanced Air Defence System from Wheeler Island. The Phase 1 is to be completed and ready for induction by 2011.

Dr Saraswat said that Phase 2 was far more challenging because it calls for detecting ICBMs hurtling at twice the speeds of intermediate range missiles. It not only requires bigger interceptor missiles flying at hypersonic speeds of between six and seven times the speed of sound (present interceptor speeds are between Mach 4 and Mach 5) but also radars to detect incoming ICBMs at ranges of over 1500 kms as opposed to the current detection ranges of over 600 km.

Phase 2 will be part of the DRDO's attempts at incrementally increasing the BMD capabilities of the home-grown system. Friday's test was the third successful test of the ballistic missile since it was first test-fired in December 2006 – the first test shot of the exo-atmospheric interceptor down a missile 45 km away; the second test a year later proved the endo-atmospheric or Advanced Air Defence (AAD) interceptor, which shot downed an incoming ballistic missile 15 km away and Friday's test, shot down a ballistic missile 48 km away. The interceptor used a 'gimbaled directional warhead' or a warhead only one side of which explodes close to an incoming ballistic missile, shattering it.

For Phase 2, Dr Saraswat said that the organisation had already begun development of a two-stage hypersonic missile interceptor called the PDV and it would be ready in two years. It had also put in place the building blocks for developing extended range radars of over 1500 km.

Unlike the exo-atmospheric interceptor, which was test-fired on Friday, the PDV has two stages, a liquid and a solid. The PDV is a longer missile with two solid stages. It is in the class of the THAAD or Terminal High Altitude Area Defence missiles deployed by the United States as part of its missile shield beginning this year. THAAD boasts of missiles which can intercept ballistic missiles over 200 km away and tracking radars with ranges of over 1000 km.

The only Achilles heel in the Phase 1 of the ballistic missile interceptor is that it cannot tackle strategic cruise missiles like the Tomahawk flying a little over tree-top height. For intercepting such flat-trajectory weapons would call for airborne systems capable of tracking them, Saraswat said.
Posted by: john frum || 03/09/2009 16:13 || Comments || Link || E-Mail|| [259 views] Top|| File under:
PBC terms disqualification verdict biased
Pakistan Bar Council (PBC) on Sunday moved a resolution condemning the disqualification of Sharif brothers by the Supreme Court. Attorney General Latif Khosa argued that decision about disqualification of Sharif brothers could not be criticized or discussed at any forum. The meeting of Pakistan Bar Council was held in Supreme Court's building in the federal capital. A resolution was moved in the meting which said that decision to declare Sharif brothers' ineligible was biased and given on dictation. The resolution said that decision was a clear evidence of weak judiciary instilled after the unconstitutional steps of Nov 3, 2007 taken by former president Pervez Musharraf. The governor rule imposed in Punjab is undemocratic and malafide, it further said.
Posted by: Fred || 03/09/2009 00:00 || Comments || Link || E-Mail|| [268 views] Top|| File under: Govt of Pakistan
Reconciliation efforts between N, Q leagues underway: Durrani
Pakistan Muslim League-Q leader Muhammad Ali Durrani said on Sunday that any confrontational situation could emerge during long march between two main political parties. Speaking to mediamen after condoling PML-N leader Javed Hashmi on the death of his sister, he said that reconciliatory efforts were underway between two main factions of Muslim League and the results would appear soon. So far, only one of the 30 clauses of the charter of democracy (CoD) has been implemented in one year, he said. He urged the federal government to form a national commission for resolving basic problems facing the country. Â"We will not become a part of horse-trading in Punjab,Â" he said, adding that the government came into power as a result of horse-trading would have no credibility or moral ground in the eyes of people.
Posted by: Fred || 03/09/2009 00:00 || Comments || Link || E-Mail|| [259 views] Top|| File under: Govt of Pakistan
Home Front Economy
Illegal immigrants might get stimulus jobs, experts say
Tens of thousands of jobs created by the economic stimulus law could end up filled by illegal immigrants, particularly in big states such as California where undocumented workers are heavily represented in construction, experts on both sides of the issue say.

Studies by two conservative think tanks estimate immigrants in the United States illegally could take 300,000 construction jobs, or 15% of the 2 million jobs that new taxpayer-financed projects are predicted to create.

They fault Congress for failing to require that employers certify legal immigration status of workers before hiring by using a Department of Homeland Security program called E-Verify. The program allows employers to check the validity of Social Security numbers provided by new hires. It is available to employers on a voluntary basis.

"They could have deterred this, but they chose not to," said Steven Camarota, director of research for the Center for Immigration Studies.

He said a federal requirement that employers use E-Verify would have reduced, if not eliminated, the hiring of immigrants in this country illegally.
Posted by: tipper || 03/09/2009 02:22 || Comments || Link || E-Mail|| [351 views] Top|| File under:
Reports name AIG's derivative counterparties
The federal bailout of insurance giant American International Group Inc. has benefited at least two dozen U.S. and foreign financial institutions who collected some $50 billion, according to media reports Saturday.

AIG — once the world's largest insurer — is paying money to its counterparties because it had agreed to guarantee them against losses from credit default swaps they had invested in.

Citing a confidential document and people familiar with the matter, The Wall Street Journal said recipients of AIG money include Goldman Sachs Group Inc. and Germany's Deutsche Bank AG, each of which received roughly $6 billion in payments between mid-September and December 2008.

Also receiving AIG money last year were Merrill Lynch, now part of Bank of America Corp., French bank Societe Generale SA and, to a lessor extent, Morgan Stanley, Royal Bank of Scotland Group PLC and HSBC Holdings PLC, the newspaper said.

Meanwhile, business magazine Fortune on Saturday issued its own list of 15 banks that received AIG money, including: Calyon, Credit Agricole of France; UBS; Barclays; Coral Purchasing, DZ Bank of Germany; Bank of Montreal; Rabobank of the Netherlands. Fortune, which credited a "reliable source," did not supply dollar amounts that each bank received.

The disclosures come the same week the Fed refused a congressional request for the names of all AIG's derivative counterparties. At a hearing Thursday, Federal Reserve Vice Chairman David Kohn declined to reveal who had been made whole after deals with AIG went bad, arguing that the information would undermine what little confidence remains in the financial markets.

AIG on Monday reported a $61.7 billion quarterly loss, the worst in U.S. history. The same day, Treasury provided AIG as much as $30 billion in additional aid from the $700 billion financial bailout program, bringing the company's total bailout to more than $170 billion since September. The government now owns nearly 80 percent of the company.

AIG has been forced to seek more help in part because of the ongoing recession and its falling stock price, now well under $1. Among its biggest problems: It can't sell assets to pay back government loans because the credit crisis is preventing would-be buyers from getting financing to complete such deals.

A representative with New York-based AIG wasn't immediately available to comment.
Posted by: tipper || 03/09/2009 02:09 || Comments || Link || E-Mail|| [290 views] Top|| File under:
Home Front: Culture Wars
Minn. state agency offers Islamic mortgages
MINNEAPOLIS (AP) - For many Minnesota Muslims, it's been virtually impossible to buy a home, because Islamic law forbids the paying or charging of interest. To help close the home ownership gap among Muslim immigrants, the state's housing agency has launched a new program offering Islamic mortgages.


The problem here, as I see it, is we don't live by Islamic Law here. We don't live by any religious law, but if some lending agency doesn't want to make a proffit I could care less, as long as us Taxpayers don't have to pick up the bill when the Lendee defaults.


Islamic law does make exceptions to the ban on interest, if one's family is at stake. But the exceptions are open to interpretation and for many observant Muslims, conventional mortgages are strictly taboo.

Nawawi Sheikh is one of them. The Somali-American said he and his wife just couldn't go against their beliefs, even if it meant giving up their dream of owning a home. Still, he grew tired of moving from one rented apartment to another.


Life is tough when when you follow a Barbaric Cult.


"One thing I hated was moving. I don't like to move all the time," he said.

He has no plans to move again anytime soon. Sheikh is the first home buyer to get a loan through the state's New Markets Mortgage Program. That's because, program manager Nimo Farah said, he has all the makings of a successful homeowner. "I had lots of applications, but he's the first one, because really, he was ready. He has been working at the same job for quite a while; he took care of his credit; he had the right size family, and he had all his documents together," she said. "He was basically ready to go."

The program is targeted at low-to-moderate income families. Qualified applicants have to complete first-time home buyer education classes. The goal is to help Muslim home buyers build wealth and reap the benefits of home ownership.


Can I get in on this? I'm not a Muslim but I thought descrimination on the basis of religion was Un-Constitutional.


Here's how the mortgage, known as Murabaha financing or "cost plus sale," works:

The state buys a home and resells it to the buyer at a higher price. The down payment and monthly installments are agreed to up front at current mortgage rates. The deal is identical to a thirty-year fixed-rate loan, except there's no additional interest, because the higher up-front price factors in payments that would have been made over the life of a traditional mortgage.


So it's basically a scheme to charge interest but not actually call it that. What I don't like is the State buying the home. That's Taxpayer money. Here is the State Government getting into the mortage business. That can't be legal.




If it's such a good deal why can't banks offer it? Perhaps they could offer them even without verifying income and assets! Why, they could bundle those mortgages into securities! And Freddie Mac could guarantee them! And pension funds could buy them! And AIG could sell credit-default swaps and insure them!

Oh ...

A handful of private banks and lending institutions offer Islamic mortgages in the U.S., but Minnesota Housing is the first state agency to offer such a product. The program is the brainchild of Hussein Samatar, director of the African Development Center in Minneapolis. "The process is different, but the outcome will look the same," Samatar said. "We wanted to be as conventional as possible, while respecting the tenets of Islam."


What business is it for the state to 'respect the tenets of Islam'? If the state tried to 'respect the tenets of Christianity' I rather suspect the ACLU would be all over them.

Samatar, who used to work for Wells Fargo, tried for years to launch Islamic financing. He said the fact that Minnesota Housing has agreed to participate is a nod to the Muslim community's growing economic power.


If they really had 'growing economic power' a private bank would be willing to write the loans without government interference ...

Chicago-based Devon Bank is underwriting the loans for the New Markets program. Devon is one of the largest Islamic lenders in the country. Corporate Counsel David Loundy said he expects the demand for Islamic financing to grow as more Muslims make their home in the U.S. Loundy said Muslims tend to be good risks. "If they worked so hard to get to this country, they don't want to screw it up now that they are here, so they tend to pay their debts pretty promptly," said Loundy. "In addition, you have a population that is religiously and culturally predisposed against having debt, so they want to pay down their debts as quickly as they can."

The numbers back this up. In its five and a half years offering Islamic lending, Loundy said Devon Bank hasn't lost a penny, though he admits the recession could make that record difficult to sustain as more borrowers face job loss.

But the bad economy is also offering opportunity. With housing prices at rock bottom, officials say the timing couldn't be better to match first-time Muslim buyers with foreclosures that need new owners.

Nawawi Sheikh's new three-bedroom south Minneapolis home is a former foreclosure. The African Development Center's Hussein Samatar said there are thousands more potential buyers like Sheikh out there. He said the New Markets Mortgage Program will help the Minnesota Muslims community put down strong roots. "It is great news for the country, and it really sends a great signal that the United States is our country," he said.
Posted by: Deacon Blues || 03/09/2009 00:00 || Comments || Link || E-Mail|| [275 views] Top|| File under:
Who's in the News
63
[untagged]
3
TTP
3
Govt of Pakistan
1
al-Qaeda in Iraq
1
Govt of Sudan
1
Hamas
1
Islamic Jihad
1
Lashkar e-Taiba
1
al-Shabaab
Bookmark
E-Mail Me
The Classics
The O Club
Rantburg Store
The Bloids
The Never-ending Story
Thugburg
Gulf War I
The Way We Were
Bio
Merry-Go-Blog
Hair Through the Ages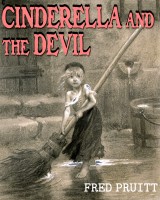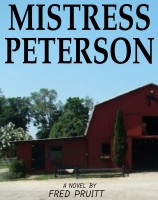 On Sale now!


A multi-volume chronology and reference guide set detailing three years of the Mexican Drug War between 2010 and 2012.

Rantburg.com and borderlandbeat.com correspondent and author Chris Covert presents his first non-fiction work detailing the drug and gang related violence in Mexico.

Chris gives us Mexican press dispatches of drug and gang war violence over three years, presented in a multi volume set intended to chronicle the death, violence and mayhem which has dominated Mexico for six years.
Click here for more information


Meet the Mods
In no particular order...


Steve White
Seafarious
Pappy
lotp
Scooter McGruder
john frum
tu3031
badanov
sherry
ryuge
GolfBravoUSMC
Bright Pebbles
trailing wife
Gloria
Fred
Besoeker
Glenmore
Frank G
3dc
Skidmark
Alaska Paul



Better than the average link...



Rantburg was assembled from recycled algorithms in the United States of America. No trees were destroyed in the production of this weblog. We did hurt some, though. Sorry.
3.235.45.196