Africa Subsaharan
Zimbabwe cholera cases top 80,000
GENEVA - More than 80,000 people have now been infected with cholera in Zimbabwe's six-month-old outbreak which has killed 3,759, the World Health Organisation (WHO) said on Friday.

About half of the patients who died from the water-borne diarrhoeal disease failed to reach any of the country's 365 cholera treatment centres, the United Nations agency said. The proportion of deaths has been decreasing steadily since early January, but the fatality rate remains above the acceptable level in such an epidemic, according to the WHO.

The deadliest cholera outbreak in Africa in 15 years has also spread to neighbouring countries including South Africa.

The intestinal infection spreads through contaminated food and water and can cause severe dehydration and death without proper treatment. While cholera is both preventable and treatable, an economic and political crisis in Zimbabwe has caused the near-collapse of health services.

"Given the outbreak's dynamic, in the context of a dilapidated water and sanitation infrastructure and a weak health system, the practical implementation of control measures remains a challenge," the WHO said.
Posted by: Steve White || 02/21/2009 00:00 || Comments || Link || E-Mail|| [6458 views] Top|| File under:
Zimbabwe may cost five billion dollars to fix: PM
Reconstructing Zimbabwe may cost as much as five billion US dollars (four billion euros), Prime Minister Morgan Tsvangirai said yesterday as he opened his hands to neighbouring countries.


Good Gawd! I hope nobody filled them! Bob and Grace are still there!
Posted by: Fred || 02/21/2009 00:00 || Comments || Link || E-Mail|| [6458 views] Top|| File under:
Caribbean-Latin America
Britons flee Guadeloupe as rioters turn on white families
Britons are among thousands of tourists fleeing Guadeloupe after full scale urban warfare erupted on the French Caribbean island.

Trouble broke out on the island earlier last month after protesters began rioting over high prices and low wages. But the situation escalated this week after protesters began turning on rich white families as they demanded an end to colonial control of the economy.

The troubles come at the height of the holiday season, with thousands of mainly British, French and American tourists on the paradise tropical island. Protesters were now targeting 'all white people', with the media in mainland France describing the situation as virtual civil war'. Meanwhile, hundreds of protesters are roaming the streets of the capital Point-a-Pitre, looting shops and restaurants, burning cars and vandalising public buildings.
Continued on Page 49
Posted by: Steve White || 02/21/2009 00:00 || Comments || Link || E-Mail|| [6458 views] Top|| File under:
Chavez Plans 12% More Oil as Project Costs Rise, Credit Freezes
Venezuela plans to boost oil output at least 12 percent in a joint venture with foreign investors that will cost more than twice what the government previously estimated, a confidential document shows.

The project would increase Venezuela's daily output of 3 million barrels a day by 400,000 barrels a day within seven years, according to the document, which was obtained by Bloomberg News. The project would cost $18.4 billion, the report says, up from Energy and Oil Minister Rafael Ramirez's June estimate of $8 billion.

The new estimate follows a 76 percent drop in oil prices from record highs in July and decisions by companies to delay exploration and drilling efforts from Canada to Kuwait amid the global credit squeeze. State-owned Petroleos de Venezuela SA wants the project and two others in the Orinoco oil belt to be the government's first ventures with outsiders since President Hugo Chavez nationalized crude assets in 2007.

"It will be very tricky for companies, big or small, to get that level of funding," said David Thomson, a Latin America energy analyst for Wood Mackenzie in Edinburgh. "Even if there wasn't a credit crunch on, raising $10 billion to $20 billion for Venezuela wouldn't be the easiest."

Given past nationalization moves by Chavez, a self-avowed revolutionary socialist, Thomson said, "Banks aren't going to touch it with a bargepole."

Energy Ministry
The document, marked confidential, was posted on and later removed from a Web site, fajadelorinoco.com, that the government uses to provide information to possible partners. Dated Feb. 6, it is described as a preliminary development plan for the last of three Orinoco projects announced by Ramirez in June.

Eulogio del Pino, president of Corp. Venezolana de Petroleo, said in a text message that the document is authentic. His company is a unit of Petroleos de Venezuela, also known as PDVSA.

The costs include $4.41 billion for drilling, $2.2 billion for steam injection to increase production and $6.51 billion for equipment to convert that region's tar-like oil into a free- flowing, low-sulfur crude oil for export, according to the plan. The project is located in the Carabobo area of the Orinoco belt, about 450 kilometers (280 miles) from Caracas.


Posted by: Fred || 02/21/2009 00:00 || Comments || Link || E-Mail|| [6461 views] Top|| File under:
China-Japan-Koreas
China Stamping On Tibet, Again
THE Chinese government has closed Tibet to outside observers, poured security forces into the region and vowed to "crush" supporters of the Dalai Lama.

The move came before the 50th anniversary of the Dalai Lama's flight into exile in March 1959, triggering worries of a heavy-handed reaction to any dissent.

The local government has ordered security forces to "mobilise and fully deploy" in order to "firmly crush the savage aggression of the Dalai Lama clique, defeat separatism and maintain stability", according to the Tibet Daily, a state newspaper. Witnesses in Tibet reported shop closures and a heavy security presence on the streets.

China has also banned all foreigners from the region until further notice. Tourist agencies were contacted on Tuesday by officials and told to cancel all trips for the foreseeable future. Foreigners require a permit to enter Tibet, but Youth Travel Service, one of the largest travel agencies, said few, if any, permits were being issued.

The ban extends into some parts of the three provinces surrounding Tibet where ethnic Tibetans live. Officials in Gansu confirmed that tourists were being turned away from Tibetan areas, and officials in Sichuan said tourists on the road to Tibet were being stopped. In Qinghai, officials said foreigners had always been banned from areas where Tibetans live.

Last year, a peaceful demonstration to mark the date spiralled into violent riots in Tibet and the surrounding provinces. According to the Chinese Government, 22 people were killed, but human rights groups believe the true figure is far higher.

This year, the authorities are taking no chances. The Tibet Daily carried an editorial insisting that China "must maintain heavy pressure on criminal violators from start to finish".
Posted by: Anonymoose || 02/21/2009 00:00 || Comments || Link || E-Mail|| [6463 views] Top|| File under:
Home Front: Politix
The Foreclosure Five - Paying For The Irresponsibility Of A Few States
If you thought you were mad before....



When President Obama discusses his $275 billion mortgage bailout, he talks as if it was a national problem, caused by a national decline in home prices. "We must stem the spread of foreclosures and falling home values for all Americans," he says. But there is no national market for homes and no national price for homes. Instead, most of the United States will pay for the folly of few.

The beneficiaries of taxpayer charity will be highly concentrated in just five states - California, Nevada, Arizona, Florida and Michigan. That is not because the subsidized homeowners are poor (Californians with $700,000 mortgages are not poor), but because they took on too much debt, often by refinancing in risky ways to "cash out" thousands more than the original loan. Nearly all subprime loans were for refinancing, not buying a home.

It turns out that the five states with by far the highest foreclosure rates have some things in common with each other, but very little in common with most other states.


(Main body of editorial somewhat technical, though fairly easy to understand. I won't try to excerpt it - click the link for more.)



On the contrary, federal subsidies for over-indebted homeowners will not often involve helping "neighbors" but rather those who live thousands of miles away, mainly in just five states.

In reality, the "Homeowner Affordability and Stability Plan" compels taxpayers in most states to help those in just a few. Aside from Michigan's unique dependence on autos, the other four states' problems are already being solved the old-fashioned way: If something becomes too expensive, cut the price. Or move.
Posted by: Barbara Skolaut || 02/21/2009 18:39 || Comments || Link || E-Mail|| [6458 views] Top|| File under:
Israel-Palestine-Jordan
Netanyahu will form Israel's next govt
Right-wing leader Benjamin Netanyahu on Friday accepted a mandate to form Israel's next government and immediately called for a broad, national unity coalition with centrist and left-wing partners. Netanyahu quickly named Iran as Israel's main threat. Palestinian president
Mahmud Abbas announced that the PLO will not deal with the new Israeli government if it is not committed to peace; while Hamas said that Israel has picked the most extremist politician to lead the country.

Netanyahu, 59, leads the Likud party. He was prime minister in the 1990s and now has six weeks to put together a parliamentary majority for a second turn at the helm.

Likud more than doubled its seats in the election 10 days ago in which the security of the Jewish state was the paramount issue, after a 2006 conflict with Hezbollah Islamists in Lebanon and a war with Islamist Palestinian Hamas in Gaza last month. But there was no clear winner.



" I call on Kadima chairwoman Tzipi Livni and Labour Party chairman Ehud Barak and I say to them -- let's unite to secure the future of the State of Israel "
Likud Party leader Benjamin Netanyahu
With 27 seats in the 120-seat Knesset, Netanyahu ended up one seat behind the centrist Kadima party of Tzipi Livni, the dominant partner in the outgoing coalition.

The electorate's rightward drift, however, gave him a better chance of achieving a majority with like-minded parties.

But his nomination by President Shimon Peres on Friday was a break with Israeli tradition, which has always given a governing mandate to the leader of the first-placed party.

Seeking unity govt


" It would be a coalition that doesn't allow me to pursue my path, the path of Kadima as we promised the voters. A large government has no value if it does not have a path "
Kadima leader Tzipi Livni
Netanyahu urged his opponents to close ranks for the sake of the country and join his government:

"I call on Kadima chairwoman Tzipi Livni and Labour Party chairman Ehud Barak and I say to them -- let's unite to secure the future of the State of Israel. I ask to meet with you first to discuss with you a broad national unity government for the good of the people and the state."

Livni has so far shown no interest in joining a Netanyahu coalition.


Posted by: Fred || 02/21/2009 00:00 || Comments || Link || E-Mail|| [6459 views] Top|| File under:
Home Front Economy
Is It Any Wonder The Market Continues To Sink?
Last Oct. 13, in trying to explain why the market had sold off 30% in six weeks, we acknowledged that the freeze-up of the financial system was a big concern. But we cited three other factors as well:


Posted by: Uncle Phester || 02/21/2009 17:06 || Comments || Link || E-Mail|| [6470 views] Top|| File under:
Saab files for protection amid GM woes
General Motors' Swedish Saab brand filed for bankruptcy protection yesterday and its German Opel unit was seeking more emergency state aid as the US carmaker's financial woes rebounded in Europe. The move came after Sweden's government ruled out a bail-out for Saab on Thursday and GM signalled this week that it was willing to loosen or even sever ties with some of its European operations to stay afloat.

Saab said it had applied for protection from creditors while seeking to restructure its debts and seek funding. "We are now recreating Saab Automobile as an independent unit," said Jan-Ake Jonsson, managing director of the marque, which GM bought in two parts in 1990 and 2000. "The road ahead will not be easy."

GM said yesterday that Saab needed $1bn to shore up its balance sheet and launch two vehicles. The carmaker said it had agreed to put up $400m but needed another $600m of loans or guarantees from the government. Sweden's government, which has approved SKr25bn ($2.9bn) of loans and guarantees for its motor industry, ruled out rescuing Saab, fearing the precedent it would set for other troubled companies.


Yo, Bambi, hear that?


GM's European arm this week said it would consider stake sales or partnerships with third parties for Opel and Vauxhall, GM's UK brand. Opel has four plants and 25,000 employees in Germany. GM had until recently dismissed the notion of selling Opel, which like Saab is an integrated part of its global operations. However, the worsening outlook on car markets has caused GM to draw up bearish sales forecasts and rethink strategy. Opel is seeking more than €1.8bn ($2.3bn) in German state guarantees by 2011 to stay in business. Opel declined to comment.


It's a shame. A 1980s era Saab was a great ride.
Posted by: Steve White || 02/21/2009 00:00 || Comments || Link || E-Mail|| [6466 views] Top|| File under:
Microsoft, Intel Firings Stir Resentment Over Visas
Microsoft Corp.'s plan to eliminate U.S. workers after lobbying for more foreigner visas is stirring resentment among lawmakers and employees. As many as 5,000 employees are being shown the door at Microsoft, which uses more H1-B guest-worker visas than any other U.S. company. Some employees and politicians say Microsoft should get rid of foreigners first.

"If they lay people off, are they going to think of America first or are they going to think of the world first?" Chuck Grassley, a Republican Senator from Iowa, said in an interview. He sent a letter to Microsoft Chief Executive Officer Steve Ballmer the day after Microsoft announced the job cuts last month, demanding Ballmer fire visa holders first.

Across the technology industry, some of the biggest users of H1-B visas are cutting jobs, including Intel Corp., International Business Machines Corp. and Hewlett-Packard Co. The firings at Microsoft, the world's largest software maker, came less than a year after Chairman Bill Gates lobbied Congress for an expansion of the visa program.

Even before Microsoft announced the cuts, its first-ever companywide layoffs, comments on a blog run by an anonymous Microsoft worker angrily debated getting rid of guest workers first. The author of the Mini-Microsoft blog eventually had to censor and then completely block all arguments about visas, after the conversation "got downright nasty."

New Hires
Microsoft is hiring 2,000 to 3,000 workers over the next 18 months, offsetting the job cuts. Some of those will certainly be on H1-B visas, said Ginny Terzano, a spokeswoman for the Redmond, Washington-based company. She declined to comment on how many workers laid off are on visas. Laid-off Microsoft employees aren't always a good fit for new positions, she said. "If you have a laid off General Motors engineer, that doesn't qualify them for a job as a software engineer," Terzano said. "It's the same with some of the people laid off at our company."

Microsoft rose 9 cents to $18 at 4 p.m. New York time in Nasdaq Stock Market trading. The shares tumbled 45 percent last year.

The slumping economy and rising unemployment may make it harder for technology companies to persuade the government to expand the H1-B program, designed to attract workers in areas such as science and technology. Since the annual number of H1-B visas issued dropped to 65,000 in 2004 from 195,000 in previous years, the program has been oversubscribed before each year even began. In 2008, the government reached the maximum number of applications just one week after it began accepting them.

'Best Talent'
Asked about whether some companies may back off from lobbying for more H1-B visas, Intel Chief Financial Officer Stacy Smith said that could happen as hiring drops. Intel, the world's largest chipmaker, is closing five older plants by year-end, affecting as many as 6,000 jobs. "Our strategy has always been to hire the best talent we can hire anywhere in the world," Smith said in an interview this month. "It's the fuel that moves our industry forward."

Companies like Microsoft, which sent Gates to persuade Congress to ease visa restrictions in March, could be forced to curb those efforts, said Microsoft Vice President Dan'l Lewin. "People probably will be a lot more cautious about how public they are, but it's not going to go away as an issue," he said. "You need the people."
Posted by: Fred || 02/21/2009 00:00 || Comments || Link || E-Mail|| [6462 views] Top|| File under:
Get ready for a wave of bank failures
If it's Friday, there must be a bank failing somewhere across the country.

For five consecutive weeks, industry regulators have seized control of a bank after the market closed on Friday, bringing the total number of failed banks so far this year to 13. To put that into perspective, 25 banks failed in 2008, suggesting that the rate of failures is quickening as the economic crisis deepens.

"We'll have a banner year [of failures] this year," said Stuart Greenbaum, retired dean and professor emeritus at the Olin Business School at Washington University in St. Louis.

At the current rate, nearly 100 institutions-- with a combined $50 billion in assets -- will collapse by year's end.

But with more consumers and businesses likely to default on loans as the recession drags on, some industry observers think the pace of bank failures could accelerate further.

Gerard Cassidy, managing director of bank equity research at RBC Capital Markets, upped his expectations for bank failures earlier this month, warning that he anticipates 1000 institutions could fail over the next three to five years. "The sooner the bank regulators can shut down the troubled banks, the faster the industry will get back on its feet, in our view," he wrote.
Posted by: Fred || 02/21/2009 00:00 || Comments || Link || E-Mail|| [6461 views] Top|| File under:
US stocks plunge on nationalization fears
US stocks have plunged deeper into six-year lows on rumors of bank nationalization which the Obama administration moved to quash.

On Friday, Dow Jones Industrial Average fell 100.28 points (1.34 percent) to 7,365.67 after a sharp sell-off Thursday.

The tech-dominated Nasdaq dropped 1.59 points (0.11 percent) to 1,441.23 and the broad-market Standard & Poor's 500 index shed 8.89 points (1.14 percent) to 770.05.

The stock market was down more than three percent before rallying in late trading as fears for the banking system eased.

Citigroup was down 22.31 percent to 1.95 dollars and Bank of America fell by 3.56 percent to 3.79 dollars. JPMorgan Chase lost 3.40 percent to 19.90 dollars and Wells Fargo down 9.16 percent to 10.91 dollars. General Electric, which recently reported lower profit, fell 6.76 percent to 9.38 dollars.

The yield on the 10-year US Treasury bond fell to 2.772 percent from 2.857 percent on Thursday while that on the 30-year bond dropped to 3.565 percent from 3.688 percent. Bond yields and prices move in opposite directions.
Posted by: Fred || 02/21/2009 00:00 || Comments || Link || E-Mail|| [6459 views] Top|| File under:
GM stock hits 74-year low
General Motors Corp. shares have dived to their lowest level in more than 70 years, pulled down by a drop in the broader markets.

GM shares hit a low of $1.52 in early afternoon trading, before rebounding somewhat to close down 23 cents, or 11.5 percent, at $1.77. The low matched a record set on July 26, 1934, according to the Center for Research in Security Prices at the University of Chicago.

The price is adjusted for splits and other changes.

The Detroit-based automaker's shares have been battered over the past year by worries about the viability of the US auto industry and plunging sales stemming from the industry wide drop in demand for new vehicles.

GM shares were worth $3.50 just a month ago and $25.54 a year ago.


And about $60 ten years ago ...


On Tuesday, GM said it would need a total of USD 30b in federal aid in order to avoid filing for bankruptcy protection, up from a previous estimate of USD 18b and including USD 13.4b it has already received.


That's about 20 times their current market cap.


It also said it would need to cut 47,000 jobs worldwide.
Posted by: Fred || 02/21/2009 00:00 || Comments || Link || E-Mail|| [6458 views] Top|| File under:
Who's in the News
48
[untagged]
4
Hamas
3
al-Qaeda
2
Palestinian Authority
2
al-Qaeda in Pakistan
1
Govt of Sudan
1
Hezbollah
1
Jamaat-ul-Mujahideen Bangladesh
1
Lashkar e-Taiba
1
Mahdi Army
1
TNSM
1
Govt of Iran
1
Govt of Pakistan
Bookmark
E-Mail Me
The Classics
The O Club
Rantburg Store
The Bloids
The Never-ending Story
Thugburg
Gulf War I
The Way We Were
Bio
Merry-Go-Blog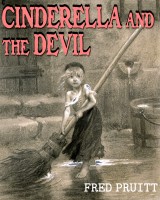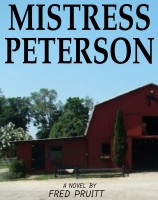 On Sale now!


A multi-volume chronology and reference guide set detailing three years of the Mexican Drug War between 2010 and 2012.

Rantburg.com and borderlandbeat.com correspondent and author Chris Covert presents his first non-fiction work detailing the drug and gang related violence in Mexico.

Chris gives us Mexican press dispatches of drug and gang war violence over three years, presented in a multi volume set intended to chronicle the death, violence and mayhem which has dominated Mexico for six years.
Click here for more information


Meet the Mods
In no particular order...


Steve White
Seafarious
Pappy
lotp
Scooter McGruder
john frum
tu3031
badanov
sherry
ryuge
GolfBravoUSMC
Bright Pebbles
trailing wife
Gloria
Fred
Besoeker
Glenmore
Frank G
3dc
Skidmark
Alaska Paul



Better than the average link...



Rantburg was assembled from recycled algorithms in the United States of America. No trees were destroyed in the production of this weblog. We did hurt some, though. Sorry.
35.153.166.111

Help keep the Burg running! Paypal: