-Signs, Portents, and the Weather-
Arctic Sea Ice Underestimated for Weeks Due to Faulty Sensor (But it won't matter, right?)
Posted in its entirety since Bloomberg links tend not to last long.


A glitch in satellite sensors caused scientists to underestimate the extent of Arctic sea ice by 500,000 square kilometers (193,000 square miles), a California- size area, the U.S. National Snow and Ice Data Center said.

The error, due to a problem called head up collective ass "sensor drift," began in early January and caused a slowly growing underestimation of sea ice extent until mid-February. That's when "puzzled readers" alerted the NSIDC about data showing ice-covered areas as stretches of open ocean, the Boulder, Colorado-based group said on its Web site.
Glad someone's watching the gummint....
"Sensor drift, although infrequent, does occasionally occur and it is one of the things that we account for during ass-covering quality-control measures prior to archiving the data," the center said. "Although we believe that data prior to early January are reliable, we will conduct a full quality check and cover up any further evidence of our sloppiness."

The extent of Arctic sea ice is seen as a key measure of how rising temperatures are affecting the Earth since satelites first started tracking it; what happened in the millennia before satelites doesn't matter, since that won't help up enslave the populace and get more grants. The cap retreated in 2007 to its lowest extent ever since satellites first started tracking this in what, the 1970's or 1980's, and last year posted its second-lowest annual minimum since the 1970's at the end of the yearly melt season. The recent error doesn't change findings that Arctic ice is retreating, the NSIDC said. We'll make damned sure of that.

The center said real-time data on sea ice is always less reliable than archived numbers because full checks haven't yet been carried out. Historical data is checked across other sources, it said.

The NSIDC uses Department of Defense satellites to obtain its Arctic sea ice data rather than more accurate National Aeronautics and Space Administration equipment. That's because the defense satellites have a longer period of historical data, enabling scientists to draw conclusions about long-term ice melt which are admittedly LESS ACCURATE, but fit our agenda better, the center said.

"There is a balance between being as accurate as possible at any given moment and being as consistent as possible through long time-periods," NSIDC said. So we're neither; what's important is getting more money and producing more support for enslaving the populace. "Our main scientific focus is on the long-term changes in Arctic sea ice."
"Long-term" doesn't mean "since the 1970's (or more likely 1980's or '90's)" in real science. But what do I know, right? I don't have the blessing of the Goracle.
Posted by: Barbara Skolaut || 02/20/2009 13:34 || Comments || Link || [336092 views] Top|| File under:
Africa North
Junta leader to seek Mauritanian presidency, RFD party says
Mauritanian junta leader General Mohamed Ould Abdelaziz is planning to run for president in the June 6th presidential elections, AFP quoted opposition Rally of Democratic Forces (RFD) as saying on Wednesday (February 18th). The party reportedly saw a government document indicating that Abdelaziz would step down as junta leader to participate as a candidate for the president's office. The document also detailed the establishment of a transitional government and an independent election commission, the RFD said. The information has not been confirmed by the military regime.
Posted by: Fred || 02/20/2009 00:00 || Comments || Link || [336073 views] Top|| File under:
Bangladesh
BNP lawmaker Harun lands in jail
A Dhaka court yesterday rejected a bail petition from BNP lawmaker Harunur Rashid and sent him to jail after he surrendered before the court and sought bail in a forgery case.
Posted by: Fred || 02/20/2009 00:00 || Comments || Link || [336075 views] Top|| File under:
Mojahid, Babar barred from going abroad
Immigration officials at Zia International Airport (ZIA) yesterday prevented Jamaat-e-Islami Secretary General Ali Ahsan Mohammad Mojahid and former BNP state minister for home affairs Lutfozzaman Babar from leaving the country.

The Jamaat leader was supposed to fly to Saudi Arabia onboard a Qatar Airways flight at 8:30am while the former state minister was supposed to leave for Singapore at 1:40pm on a Thai Airways flight.

Sources said they were prevented from leaving the country on orders of the government. According to the sources, there is a list of over 60 people who are not allowed to leave the country.

Mojahid and Babar are accused in several cases and Babar has already been convicted in several of them.

Sources said Babar, along with one of his sisters and nephews, reached ZIA around 12:30pm. But immigration officials informed him of the prohibition on his departure. They left ZIA around 2:30pm for their home.

Talking to The Daily Star, Babar said, "Despite the High Court clearance the immigration officials did not let me leave."

"I need to go to Singapore for medical treatment and I had shown them the copy of the High Court order and the medical board's recommendations. But they did not bother," Babar said, adding, "As I was not allowed to leave, my sister and nephew also returned home with me."

Posted by: Fred || 02/20/2009 00:00 || Comments || Link || [336072 views] Top|| File under:
Caribbean-Latin America
Mexico: Army will stay, despite recent protests
Mexico's president said Thursday the army will continue to battle the country's drug cartels, despite recent protests by the drug dealers asking for the soldiers' withdrawal.

Hundreds of people blocked bridges to the United States in three border cities Tuesday, demanding the army leave and accusing soldiers of abuse. Both state and federal officials have alleged the protests are organized by drug gangs, noting that some of the protesters masked their faces.

In an Army Day speech in the northern city of Monterrey, President Felipe Calderon defended his decision to send some 45,000 troops nationwide to take on the drug gangs. He also called on all Mexicans to "stand behind our army's fight against this common enemy."

"When we've recovered the rule of law in areas vulnerable to organized crime, and local authorities are capable of fighting this scourge, then the army will have completed its mission," he said. Calderon vowed "to continue fighting organized crime, without pause or mercy."

Human rights activists have accused soldiers of numerous abuses during anti-drug operations, including cases in which patrols allegedly shot and wounded civilians at military checkpoints and illegally jailed and tortured people during raids aimed at traffickers.


Any complaints from the human rights activists about the abuses committed by the drug gangs?

While Calderon's government has acknowledged some cases of army abuse, officials claim the problems have been isolated. Calderon said Thursday that 78 soldiers have been killed in the past two years in the battle against drug cartels. Last year, more than 6,000 people lost their lives to organized crime as the powerful, well-funded cartels fought each other for territory and battled the army offensive.
Posted by: Fred || 02/20/2009 00:00 || Comments || Link || [336071 views] Top|| File under:
China-Japan-Koreas
NKorea could be ready to test fire missile in days
LONDON (AFP) – North Korea could be ready to test fire an intermediate range ballistic missile by the end of the month, respected defence analysis group Jane's said Friday.

According to experts at Jane's Defence Weekly, satellite imagery taken on Wednesday indicated that Pyongyang was preparing to either launch a prototype Taepodong 2 missile, or a Paektusan 2 space launch vehicle. "There has been a significant increase in launch preparation activity at the Musudan-ni Launch Facility," Joseph Bermudez, an analyst at the magazine, said.

Bermudez said satellite imagery and reports indicated that the activities included activation or installation of telemetry equipment and radars, the arrival of numerous trucks and support vehicles, a rise in activity at the engine test stand, and launch pad and umbilical tower maintenance. The magazine also said that support facilities for the engine test stand were being expanded.

South Korean Defence Minister Lee Hang-See said earlier Friday that Seoul would target North Korean launch sites if its ships came under missile attack in the Yellow Sea.

Tensions have risen since the communist North cancelled all peace accords with the South, including one recognising the Yellow Sea border as an interim frontier. The area saw deadly naval clashes in 1999 and 2002.

The North's military announced Thursday it is "fully ready" for war with South Korea.

Pyongyang is angry at South Korean President Lee Myung-Bak, who rolled back his predecessors' policy of largely unconditional aid and engagement with the North. He has linked major economic aid to the North's progress on denuclearisation.
Posted by: tu3031 || 02/20/2009 15:22 || Comments || Link || [336080 views] Top|| File under:
Road to riches ends for 20 million Chinese poor - Back to the Farm
Tang Hui and his family prospered as migrant workers during China's economic boom, earning $10,000 a year: enough to build a house, send a cousin to school and pay for his grandmother's medical bills.

Tang Hui lost his manufacturing job in October just days after getting married.

But those good days are over. The family's cash earnings have evaporated, snatched away by a manufacturing crash cascading across China caused by falling global demand for its goods. The nine people in the Tang family are facing an income of zero; their best hope to survive is to grow rice and raise pigs at home in the Sichuan Mountains.
Continued on Page 49
Posted by: GolfBravoUSMC || 02/20/2009 12:23 || Comments || Link || [336071 views] Top|| File under:
Europe
Italy toughens penalties for rape after attacks
ITALY'S government rushed through a decree law today toughening penalties for sex offenders and permitting neighborhood citizen patrols after a spate of high-profile rapes by immigrants sparked national outrage.


I always thought that this is why Italian women had loyal Italian brothers, and why Italian brothers always carried knives ...


Italy's government says data show the number of sexual assaults actually fell last year, but three rapes last weekend in Rome, Milan and Bologna triggered a media frenzy that prompted calls for tougher measures.

The decree approved by Italy's cabinet sets a mandatory life sentence for rapes that result in death, speeds up trials for sex offenders caught in the act, takes away the possibility of house arrest, and gives free legal assistance to victims. The decree also introduces mandatory life sentences for rapes of minors. It goes into effect immediately but must be approved by both houses of parliament within 60 days. It also establishes rules for citizen street patrols by unarmed and unpaid volunteers. The move came after groups of self-styled and unregulated vigilantes began patrolling some towns, alarming law enforcement officials.

"This is what was needed. I have to wake up at five in the morning to accompany my daughter to the train station because the streets are not safe," a resident of Guidonia, a town east of Rome with a large immigrant population, said.

Mayors will be able to approve citizen patrols, with priority given to membership or leadership roles by retired police and military on leave.

Prime Minister Silvio Berlusconi earlier said the number of sexual assaults fell 10 per cent last year compared to 2006 and 2007, which he said showed the government's efforts to improve security were working.

But many Italians are unconvinced, with recent rapes grabbing headlines in newspapers and television, often playing up the role of foreigners as perpetrators.

Some lawmakers have also reopened the debate over whether chemical castration of sex offenders should be instituted.

"There's a rape every 12 hours, every 24 hours, and it's time to end this," another resident of Guidonia, where a group of Romanians last month raped a woman and beat her boyfriend, said.
Posted by: tipper || 02/20/2009 09:30 || Comments || Link || [336073 views] Top|| File under:
Italy: 300 illegal immigrants transferred from Lampedusa after riot
(AKI) - Three hundred illegal immigrants were transferred from the southernmost Italian island of Lampedusa to holding centres elsewhere in Italy pending their deportation, Italy's interior ministry said on Thursday.

The transfers came after rioters on Wednesday burned down an entire wing of Lampedusa's detention centre in protest at expulsion orders issued to 100 Tunisian illegal immigrants.

After the riot, in which 50 people suffered smoke inhalation and other injuries, the interior ministry announced it intended to speed up deportations from Lampedusa.

Wednesday riot and other protests on Lampedusa this year are the direct result of the Italian government's decision late last year to turn the facility into an expulsion centre instead of a temporary reception centre, the UN High Commissioner for Refugees, told Adnkronos International.

"The Lampedusa centre has never previously seen such human fury, such self-harm, or arson attack. It was designed as a reception centre and a change in policy does not mean it is equipped to function as an expulsion centre," UNHCR spokeswoman Laura Boldrini told AKI .

Posted by: Fred || 02/20/2009 00:00 || Comments || Link || [336073 views] Top|| File under:
Great White North
B.O. Arrives in Great White North for First International Trip
President Obama touched down Thursday morning in this snowy Canadian capital -- his first foray outside the United States as president -- and headed for discussion of trade and the environment with Prime Minister Stephen Harper.
Posted by: Fred || 02/20/2009 00:00 || Comments || Link || [336073 views] Top|| File under:
Home Front: Politix
DeMint to Force Vote on Bill Banning Fairness Doctrine
Although a spokesman for President Barack Obama said the administration wouldn't pursue the revival of the Fairness Doctrine, Republican Sen. Jim DeMint, S.C., wants Senate Democrats to go on the record one way or another on the issue. DeMint, chairman of the Senate Steering Committee, said on Feb. 19 he will offer the Broadcaster Freedom Act as an amendment to the D.C. Voting Rights bill next week. The Broadcaster Freedom Act was introduced by Republican lawmakers last month and prevents the Federal Communications Commission (FCC) from reinstating the Fairness Doctrine.
"I'm glad President Obama finally confirmed his opposition to the Fairness Doctrine, which attacks the right of free speech on talk radio, but many Democrats in Congress are still pushing it," DeMint said. "With the support of the new administration, now is the time for Congress to take a stand against this kind of censorship. I intend to seek a vote on this amendment next week so every senator is on record: Do you support free speech or do you want to silence voices you disagree with?"

In 1985, the FCC determined that the Fairness Doctrine was no longer necessary due to the emergence of a "multiplicity of voices in the marketplace." The FCC was also of the view that the Fairness Doctrine may have violated the First Amendment. In a 1987 case, the courts declared that the doctrine was not mandated by Congress and the FCC did not have to continue to enforce it. Twice, Congress has passed legislation restoring the Fairness Doctrine, but Presidents Ronald Reagan and George H.W. Bush vetoed the bills.

Although the Obama administration has come out publicly saying they would not pursue the Fairness Doctrine, several prominent Democrats have. Sen. Debbie Stabenow, D-Mich., said it was "absolutely time to pass a standard." Sen. Tom Harkin, D-Iowa, came out with a similar message, saying, "We need the Fairness Doctrine back." And former President Bill Clinton said, "You either ought to have the Fairness Doctrine or we ought to have more balance on the other side."

Perhaps one of the more egregious examples came from Sen. Jeff Bingaman, D-N.M., in an interview with Jim Villanucci for KOB Radio in Albuquerque, N.M. "I would want this station and all stations to have to present a balanced perspective and different points of view instead of always hammering away at one side of the political [spectrum]," Bingaman said last October.
Posted by: Steve White || 02/20/2009 00:00 || Comments || Link || [336072 views] Top|| File under:
Iraq
Obama Election Gives Hope to Iraqi Blacks Who Are Still Treated as Slaves
Following are excerpts from a TV report on blacks in Iraq, which aired on Al-Arabiya TV on February 6, 2009:

To view this clip.

TO VIEW THIS CLIP AND OTHERS, YOU MUST LOG IN/REGISTER FOR MEMRI TV. REGISTRATION IS FREE OF CHARGE.

"People Call Me 'Slave'"

Reporter: "People still call them slaves in an age in which the world's loftiest palaces have collapsed. Their great suffering includes many forms of oppression of men by their fellow men, who use them as tools. They were not permitted to own land, and used to work for the feudalists. They constitute a substantial percentage of Iraqi society. Most of them live in Basra, in south Iraq.

Jalal Diyab, Secretary of the Iraqis' Free Movement: "The blacks were, and still are, marginalized and excluded from society and politics. Blacks are still viewed as inferior slaves. This view has been passed down through the generations. A black person is viewed as someone of lesser value, of lesser importance, as if he were a useless object, which nobody considers important. Even politicians, writers, and researchers pay no attention to black people and to their issues."
[...]
Iraqi: "People call me 'slave' or 'black.'
IIRC, reading an article in the late 90's about how lybia treated black african migrants trying to go into Europe (with abuse, sex slavery for wimmen, and the occasional bona fide pogroms, all the while kaddafy lectures Whitey about his racism against africans), in arabic, there's one and single word for both "black" and "slave", abed I believe.
http://en.wikipedia.org/wiki/Arab_slave_trade
There is no respect, no appreciation. Who is responsible for this? The large families. Take, for example, those children. They chase you, calling: 'You black,' and whatever. It's not nice."

Interviewer: "What do white people usually call you?"

Iraqi: "They always call us 'slaves.'"

Interviewer: "They still do that?"

"When Obama Won The Elections, We Began To Hope That One Day, We Would Have... A Black Official in Any Position"

Iraqi: "The most common thing - and I get it all the time - is that when there is an argument with them, they immediately say: 'Go away, you slave.' We are all slaves of Allah. The only thing they know how to say is: 'Go away, you slave.' Yesterday, I came from Baghdad, and when it was my turn to get in, the driver said: 'Not only are you black, but you are also trying to push ahead.' What is this? Is your God white and mine black? I'm surprised people use such terms."
[...]
"When Obama won the elections, we began to hope that one day, we would have a [black] president - not necessarily the president of the country, but a black official in any position."
Posted by: anonymous5089 || 02/20/2009 13:52 || Comments || Link || [336077 views] Top|| File under:
Israel-Palestine-Jordan
Netanyahu refuses to give up on gov't with Kadima, Labor
Round of talks with President Peres ends with 65 endorsements for Likud chairman while Kadima's Livni only secures 28. But despite latter's announcement party would sit in opposition, the Likud is still hoping for a broad government.
Posted by: Fred || 02/20/2009 00:00 || Comments || Link || [336070 views] Top|| File under:
Tzipi: Kadima won't join Likud-led gov't
Says party must provide an alternative from the opposition; Netanyahu: I'll still try to form unity gov't.


"I'll just unify with somebody else."
Posted by: Fred || 02/20/2009 00:00 || Comments || Link || [336074 views] Top|| File under:
Avigdor endorses Bibi
Far-right politician Avigdor Lieberman endorsed Benjamin Netanyahu for Israeli prime minister on Thursday, all but guaranteeing that Netanyahu will be the country's next leader.

The divisive Lieberman emerged as the kingmaker of Israeli politics after the Feb. 10 election produced a deadlock between its two largest parties, and his backing of Netanyahu could be the basis for a hardline government.

Such a government could freeze peace talks with the Palestinians, hurt Israel's standing in the world and place it on a possible collision course with President Barack Obama, who has said Mideast peacemaking will be a top priority of his administration.

Lieberman's Yisrael Beitenu Party finished third in the election, essentially allowing him to determine whether Netanyahu or his chief rival, Foreign Minister Tzipi Livni, would be able to form a parliamentary majority.

Lieberman announced his decision in a meeting with President Shimon Peres, who is holding consultations with political parties this week before choosing a candidate to form a government. If Peres names Netanyahu, then Netanyahu will have six weeks to work out a deal with other parties to create a coalition.

Lieberman told Peres that Netanyahu's Likud Party should head the new government, but that he supports a broad coalition that includes Livni's centrist Kadima Party as well.

"We need a wide government with the three big parties, Likud, Kadima and Yisrael Beiteinu," Lieberman said. "Netanyahu will lead the government but it will be a government of Netanyahu and Livni together."

Lieberman has raised eyebrows around the world with his calls to make Israel's Arab minority swear loyalty to the state or lose their citizenship.

After Lieberman's announcement, Kadima officials said they were likely headed toward the opposition. Kadima leads the lame-duck government, and Livni had campaigned on pledges to continue peace efforts with the Palestinians.

"If Kadima will join a government like this, based on these guidelines, Kadima will be wiped off the political map," Kadima Cabinet Minister Meir Sheetrit told Israel Radio. "Kadima can be the only alternative to the Likud reign in the future."

Another Kadima Cabinet minister Zeev Boim, said Kadima would not serve as a "fig leaf" for a hardline government.

Netanyahu, a critic of the current peace talks with the Palestinians, has said he would turn to his "natural" allies among the religious and nationalist parties in parliament. But he has said he also hopes to bring in more centrist parties to create a wide coalition with broad national consensus.

Kadima edged out Likud in the election, capturing 28 seats compared to 27 for Likud. But in the 120-seat parliament, Likud is in a better position to put together a coalition because of gains by Lieberman and other hard-line parties. It could be several weeks before a coalition is finally formed.

Peres began his political consultations with Likud and Kadima representatives on Wednesday. He was meeting representatives of the 10 other elected parties on Thursday to hear their choice for prime minister.

If neither Netanyahu nor Livni were to garner the support of a majority, Peres was expected to encourage the two to share the premiership.

However, after Lieberman's endorsement of Netanyahu, a "rotation" at prime minister appears unlikely, and Netanyahu is poised to return to Israel's top post a decade after he was ousted from it.


Posted by: Fred || 02/20/2009 00:00 || Comments || Link || [336074 views] Top|| File under:
Olde Tyme Religion
Saudi Iman: Fatwa against Gasohol as a fuel.
Riyadh, 19 Feb. (AKI) - A Saudi imam has issued a fatwa or religious edict, banning the use of alcohol as a fuel substitute for petrol. "I warn Saudi students that live abroad not to use alcohol as a cheap substitute for petrol, because the prophet has cursed not only who drinks it but also those who use it for other purposes," said the Saudi imam Mohammed al-Najimi, quoted by Saudi daily, Shams.
More..

"The prophet has cursed whoever uses alcohol, not only for drinking but also other purposes."

Al-Najimi, who is also a member of the Saudi Islamic jurists, said that using alcohol falls within the 'jurisdiction' of what Islam's prophet Mohammed said.

"For this reason, I warn Saudis who live abroad and who use alcohol instead of petrol that this case is related and falls within the parameters of what the prophet said."

The Saudi daily claims that many students and researchers who live in western countries use alcohol as an alternative source of fuel, because it is cheaper, pollutes less and many automobiles lately have been made to run with alcohol.

Posted by: 3dc || 02/20/2009 00:23 || Comments || Link || [336072 views] Top|| File under:
Syria-Lebanon-Iran
Iranian Authorities Destroy Sufi Holy Site In Isfahan
The reason for the destruction -- which reportedly took place shortly after midnight on February 18 -- is not clear, but it comes amid growing pressure on dervishes, who practice the Sufi tradition of Islam, and other religious minorities in Iran.


The rats are eating each other...
Posted by: BrerRabbit || 02/20/2009 04:35 || Comments || Link || [336074 views] Top|| File under:
Subsidized economy 'root of Iran problems'
A senior Iranian official has criticized Iran's "subsidized economy", saying the system is the root of the corruption in the country.

Head of Iran's General Investigation Organization Mostafa Pour-Mohammadi called on the government to loosen its grip on the economy and implement Article 44 of the Constitution to ensure economic development.

According to Article 44 of the Iranian Constitution, the economic system shall be based on public, cooperative and private sectors, with proper and sound planning.

All large-scale industries, mother industries, foreign trade, large mines, banking, insurance, power supply, dams and large irrigation channels, radio and television, post, telegraph and telephone, aviation, shipping, roads, rails and the like are public property and at the disposal of the government.

"What the country is witnessing in the field of the economy is the fruit of inexpert analysis ... that created many problems for the country," Fars news agency quoted the former interior minister as saying.

Iran's Majlis Speaker Ali Larijani on Feb. 14 urged the Ahmadinejad administration to loosen its hold on economic affairs and let the country move toward privatization.

"For the sake of the country's economic development, the government should allow the people to take control of economic affairs," said Larijani.

Iran's economy, which is controlled by the government, is vastly dependent on oil as it accounts for 80 percent of the country's foreign exchange revenues.

Posted by: Fred || 02/20/2009 00:00 || Comments || Link || [336072 views] Top|| File under: Govt of Iran
Home Front Economy
Poll: Would You Join Santelli's "Chicago Tea Party?" Hello Prez?
Will the Obama Administration's plan to save the U.S. economy actually help the markets? CNBC's Rick Santelli on Thursday sparked a revolution of sorts on the floor of the Chicago Board of Trade. His televised rebuke has been heard around the world. From The Chicago Tribune to TV Newser.

Video question is 45 seconds, fantastic rant! in
Posted by: Icerigger || 02/20/2009 11:57 || Comments || Link || [336094 views] Top|| File under:
Who's in the News
75
[untagged]
5
Govt of Pakistan
4
Hamas
2
al-Qaeda in Pakistan
2
Govt of Iran
2
Palestinian Authority
2
TNSM
2
Iraqi Insurgency
1
Jamaat-ul-Mujahideen Bangladesh
1
al-Shabaab
1
TTP
1
Govt of Syria
1
Abu Sayyaf
1
Hezbollah
1
Islamic Courts
Bookmark
E-Mail Me
The Classics
The O Club
Rantburg Store
The Bloids
The Never-ending Story
Thugburg
Gulf War I
The Way We Were
Bio
Merry-Go-Blog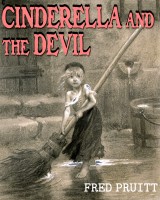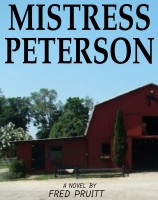 On Sale now!


A multi-volume chronology and reference guide set detailing three years of the Mexican Drug War between 2010 and 2012.

Rantburg.com and borderlandbeat.com correspondent and author Chris Covert presents his first non-fiction work detailing the drug and gang related violence in Mexico.

Chris gives us Mexican press dispatches of drug and gang war violence over three years, presented in a multi volume set intended to chronicle the death, violence and mayhem which has dominated Mexico for six years.
Click here for more information


Meet the Mods
In no particular order...


Steve White
Seafarious
tu3031
badanov
sherry
ryuge
GolfBravoUSMC
Bright Pebbles
trailing wife
Gloria
Fred
Besoeker
Glenmore
Frank G
3dc
Skidmark



Better than the average link...



Rantburg was assembled from recycled algorithms in the United States of America. No trees were destroyed in the production of this weblog. We did hurt some, though. Sorry.
44.212.96.86

Help keep the Burg running! Paypal: