-Short Attention Span Theater-
AFC Chief Explains Korean Beheading Threat
Why...yes, he is.


AFC President Mohamed Bin Hammam has rubbished media reports that he had used the term "cut off his head" in the literal sense.


Geez, guys, now why would you even think that?


Bin Hammam is seeking re-election to FIFA's executive committee but is facing a challenge from Bahrain football boss Shaikh Salman bin Ebrahim Al Khalifa. In a television interview in Qatar, Bin Hamman talked of the Koreans leading a plot to ensure that he lost his seat on the committee. "Some people have launched a campaign against me, maybe they don't like me, a man from the desert being at the helm. Shaikh Salman is not doing this on his own, he is doing this at the instruction of others, especially people in the (South) Korean federation," he said. He then reportedly said he would "cut the head off a top Korean offical".


I'm pissed off and I'm Arab! Behead that guy!


This prompted the Korean FA to demand an apology.


Kinda touchy about Arabs threatening beheadings are they?


In response, Bin Hammam has explained that the Arabic metaphor "An Yaksar yadah wa rijalh wa ra'asah wa hatha ma yaja'alah ya'amal dhid Bin Hammam" he used means to halt someone's progress and is not what had been literally interpreted by some English newspapers.


Yabba dabba do klattu barrata nicto...


"It is a popular, harmless and widely used Arabic metaphor," Bin Hammam said.


Yeah, an Arab cutting off a head? Where do you guys think up such things?


"It means to halt someone's plans or nip in the bud someone's progress. It is like the English saying 'heads will roll'. That doesn't literally mean someone's head is going to roll off, does it?" laughed the AFC chief.


HA HA HA! I kid! I'm a kidder!


"As we all know the first thing to be lost in translation is humour. Cliches and phrases are most likely to be misinterpreted," added Bin Hammam.


Yes, and as we all know, Muslims are famous for their sense of humor...


"I hope this sets the record straight."


Now, screw...INFIDELS! Or I'll cut your friggin heads off! HA HA HA! There I go again...
Posted by: tu3031 || 02/19/2009 12:15 || Comments || Link || E-Mail|| [6476 views] Top|| File under:
Africa North
Egypt frees dissident Nour for ''health reasons''
Egyptian authorities freed opposition politician Ayman Nour Wednesday in what came as "sudden news" that surprised Nour and his supporters after more than three years in prison on forgery charges he said were politically motivated.

Cheers and trilling of joy filled the air of Ayman Nour's home in Zamalek neighborhood in Cairo as friends and members of the Gad party welcomed him home, while a demanding crowd of journalists from various news agencies gathered for interviews.

"We are more than joyous, we are thrilled out of belief that Mr. Nour has been released and is coming back to us," Warda Ali, assistant to Ayman Nour and Jameela Ismail, told AlArabiya.net

Nour told AlArabiya.net from his home that he plans to continue his work in politics through the opposition Ghad party. "Thank God I am released and now here with my family and supporters," Nour told AlArabiya.net. "I plan to continue with my political advocacy as an Egyptian citizen."

Gameela Ismail, Nour's wife confirmed her husband's intention to resume his post as leader of the party, insinuating that he has plans for another presidential campaign. "He will carry on with what he was doing prior to his imprisonment," Ismail told AlArabiya.net.
Posted by: Fred || 02/19/2009 00:00 || Comments || Link || E-Mail|| [6477 views] Top|| File under:
Bangladesh
Ziaul Haq arrested, sent to jail
Another Zia ul-Haq...


Convicted former BNP state minister Ziaul Haq Zia, who entered the country on February 13 dodging immigration officials at Zia International Airport (ZIA), was arrested in the capital early yesterday.
Posted by: Fred || 02/19/2009 00:00 || Comments || Link || E-Mail|| [6470 views] Top|| File under:
Caribbean-Latin America
Ecuador expels US diplomat
Ecuador has given a US diplomat, embassy first secretary Marc Sullivan 48 hours to leave the country for 'meddling' in its domestic affairs.
Posted by: Fred || 02/19/2009 00:00 || Comments || Link || E-Mail|| [6478 views] Top|| File under:
Caucasus/Russia/Central Asia
Putin Warns US Against Socialism
Russian Prime Minister Vladamir Putin has said the US should take a lesson from the pages of Russian history and not exercise "excessive intervention in economic activity and blind faith in the states omnipotence".


Vlad can see it, but it's still beyond B.O. Maybe 50 years from now an American Vlad will warn some Chinese New Hope.


"In the 20th century, the Soviet Union made the states role absolute,"

"There is no reason to believe that we can achieve better results by shifting responsibility onto the state."

Putin said during a speech at the opening ceremony of the World Economic Forum in Davos, Switzerland. "In the long run, this made the Soviet economy totally uncompetitive. This lesson cost us dearly. I am sure nobody wants to see it repeated."

Sounding more like Barry Goldwater than the former head of the KGB, Putin said, "Nor should we turn a blind eye to the fact that the spirit of free enterprise, including the principle of personal responsibility of businesspeople, investors, and shareholders for their decisions, is being eroded in the last few months. There is no reason to believe that we can achieve better results by shifting responsibility onto the state."

Posted by: Grunter || 02/19/2009 00:00 || Comments || Link || E-Mail|| [6501 views] Top|| File under:
China-Japan-Koreas
Russian Navy sinks Chinese merchant ship
New Star, the cargo ship, was sequestered at the Russian port of Nakhodka earlier this month for alleged smuggling. It left the port not far from the Sino-Russian border without permission from Russian authorities last Thursday and was chased by a cruiser, a Russian newspaper said.

Later, the warship shot at least 500 rounds onto the ship and forced it to sail back toward the port in force 6 winds.

Bloomberg stated the New Star fled Nakhodka on Feb. 12 after the shipment of rice it unloaded was rejected by the buyer, who then asked a court to seize the ship while suing for damages.
Posted by: Anguper Hupomosing9418 || 02/19/2009 08:57 || Comments || Link || E-Mail|| [6488 views] Top|| File under:
Europe
Czech president compares EU to Soviet Union
BRUSSELS – The European Union has turned into an undemocratic and elitist project comparable to the Communist dictatorships of eastern Europe that forbade alternative thinking, Czech President Vaclav Klaus told the European Parliament on Thursday.

Klaus, whose country now holds the rotating EU presidency, set out a scathing attack on the EU project and its institutions, provoking boos from many lawmakers, some of whom walked out, but applause from nationalists and other anti-EU legislators.

Klaus is known for deep skepticism of the EU and has refused to fly the EU flag over his official seat in Prague during the Czech presidency, saying the country is not an EU province. He said current EU practices smacked of communist times when the Soviet Union controlled much of eastern Europe, including the Czech Republic and when dissent or even discussions were not tolerated. "Not so long ago, in our part of Europe we lived in a political system that permitted no alternatives and therefore also no parliamentary opposition," said Klaus. "We learned the bitter lesson that with no opposition, there is no freedom."

He said the 27-nation bloc should concentrate on offering prosperity to Europeans, rather than closer political union, and scrap a stalled EU reform treaty that Irish voters have already rejected. Klaus said that questioning deeper integration has become an "uncriticizable assumption that there is only one possible and correct future of the European integration."

"The enforcement of these notions ... is unacceptable," Klaus said. "Those who dare thinking about a different option are labeled as enemies."

Observers had been expecting Klaus to deliver a critical speech during his first and only visit to the EU chamber at a time when his country holds the EU limelight as chair of the 27-nation bloc. "I have never experienced a situation where the presidency of the European Union ... compares the EU with the Soviet Union," said Belgian lawmaker Ivo Belet.


Perhaps because you haven't opened your eyes and ears ...
Posted by: Steve White || 02/19/2009 14:09 || Comments || Link || E-Mail|| [6485 views] Top|| File under:
Serbia: Italian group probes depleted uranium use in NATO bombings
(AKI) - An Italian non-governmental organisation is investigating consequences of NATO's 1999 bombings of Serbia and the effects of the use of depleted uranium on the civilian population.

The 'Un ponte per...' NGO investigators Alessandro di Meo and Samantha Mengarelli arrived in Belgrade on Wednesday for talks with Serbian officials, eyewitnesses and victims of the NATO airstrikes.

They will tour several Serbian cities that were hardest hit during the bombings before submitting a report to the Rome-based NGO.

NATO has admitted the use of depleted uranium in the bombing campaign and Italian media has reported that 45 Italian soldiers who served in the international forces in Kosovo (KFOR) died after the bombing and 515 became ill with cancer.
Posted by: Fred || 02/19/2009 00:00 || Comments || Link || E-Mail|| [6473 views] Top|| File under:
Sharpton's Pseudo-Controversy Silliness
Pseudo-controversy is a great friend of unpopular figures; it serves to draw attention away from important subjects to trifling semantic disputes. In light of plummeting approval ratings for the stimulus package, the Democratic Party can only benefit from changing the topic. The latest distraction is sadly predictable. Questionable race relations have once again reared their ugly head.
Posted by: Age Of Pericles || 02/19/2009 00:00 || Comments || Link || E-Mail|| [6478 views] Top|| File under:
GOP governors consider turning down stimulus money
A handful of Republican governors are considering turning down some money from the federal stimulus package, a move opponents say puts conservative ideology ahead of the needs of constituents struggling with record foreclosures and soaring unemployment.

Though none has outright rejected the money available for education, health care and infrastructure, the governors of Texas, Mississippi, Louisiana, Alaska, South Carolina and Idaho have all questioned whether the $787 billion bill signed into law this week will even help the economy.

"My concern is there's going to be commitments attached to it that are a mile long," said Texas Gov. Rick Perry, who considered rejecting some of the money but decided Wednesday to accept it. "We need the freedom to pick and choose. And we need the freedom to say 'No thanks.'"

U.S. Rep. James Clyburn, D-S.C., the No. 3 House Democrat, said the governors -- some of whom are said to be eyeing White House bids in 2012 -- are putting their own interests first. "No community or constituent should be denied recovery assistance due to their governor's political ideology or political aspirations," Clyburn said Wednesday.


"You will be serfs, dammit!"

In fact, governors who reject some of the stimulus aid may find themselves overridden by their own legislatures because of language Clyburn included in the bill that allows lawmakers to accept the federal money even if their governors object.

He inserted the provision based on the early and vocal opposition to the stimulus plan by South Carolina's Republican governor, Mark Sanford. But it also means governors like Sanford and Louisiana's Bobby Jindal -- a GOP up-and-comer often mentioned as a potential 2012 presidential candidate -- can burnish their conservative credentials, knowing all the while that their legislatures can accept the money anyway.

Jindal said he, like Perry and Mississippi Gov. Haley Barbour, is concerned about strings attached to the money even though his state faces a $1.7 billion budget shortfall next year.

Barbour spokesman Dan Turner, for example, cited concerns that accepting unemployment money from the stimulus package would force states to pay benefits to people who wouldn't meet state requirements to receive them.

In Idaho, Gov. C.L. "Butch" Otter said he wasn't interested in stimulus money that would expand programs and boost the state's costs in future years when the federal dollars disappear -- a worry also cited by Jindal and Alaska Gov. Sarah Palin.

A spokesman said Sanford, the new head of the Republican Governors Association, is looking at the stimulus bill to figure out how much of it he can control. "We're going through a 1,200-page bill to determine what our options are," Spokesman Joel Sawyer said. "From there, we'll make decisions."

But state Democratic Party chairwoman Carol Fowler says Sanford's hesitation is driven by his political ambition rather than the best interests of a state that had the nation's third-highest unemployment rate in December. "He's so ideological," Fowler said. "He would rather South Carolina do without jobs than take that money, and I think he's looking for a way not to take it."
Posted by: Fred || 02/19/2009 00:00 || Comments || Link || E-Mail|| [6474 views] Top|| File under:
Kansas budget bill signed
Follow up from yesterday


Kansas state workers will get paid and tax refunds will go out after Gov. Kathleen Sebelius ended a political standoff Tuesday by approving $300 million in budget reductions.

However, Sebelius didn't accept all the Republican-controlled Legislature's proposed cuts. She vetoed a provision that would have slashed school spending by $32 million. Instead, she cut that to $7 million statewide for K-12 education. "This is a responsible way to limit the reductions to schools, to pay our bills and to move this process forward," Sebelius, a Democrat, said in a hastily called late-afternoon news conference. "I'm just sorry we had to have this high drama and worry a lot of Kansans."

The bill signing ended a two-day showdown between GOP lawmakers and Sebelius that jeopardized tax refunds and this week's paychecks for state workers.

With the bill signed, leading Republican lawmakers said they now can support Sebelius' proposal. They'll meet with the governor today to formally vote on borrowing money from other state funds to meet payrolls and other obligations. "Signing that bill ensures we'll be in the black at the end of the year," said House Speaker Mike O'Neal, a Hutchinson Republican.
Posted by: swksvolFF || 02/19/2009 00:00 || Comments || Link || E-Mail|| [6471 views] Top|| File under:
India-Pakistan
All Punjab senators elected unopposed
All the 11 senators from Punjab have been elected unopposed, an official of Election Commission Punjab revealed on Wednesday.


Democracy in action.



Posted by: Fred || 02/19/2009 00:00 || Comments || Link || E-Mail|| [6479 views] Top|| File under: Govt of Pakistan
Olde Tyme Religion
Report suggests modest dress is health hazard
Veiled women are at risk for vitamin D deficiency because of lack of sun exposure, putting them at risk for a slew of health disorders, according to a report published Tuesday, though covered women do not seem ready to give up their hijabs just for possible health benefits.

After years of health campaigns against tanning and excessive sun exposure which cause skin cancer, doctors are now warning of vitamin D deficiency and urging more sun exposure especially for those whose dress codes prevent them from showing too much skin.

A 2007 study found 30 to 50 percent of adults and children from sunny climates including Saudi Arabia, UAE, India and Lebanon were vitamin D deficient.

Veiled women say their hijab does not hinder them from enjoying a bit of sunshine
Tuesday's report confirmed similar findings from another 2007 study of 87 Arab-American women in Dearborn Michigan that found the more conservative a woman dressed, the lower her vitamin D intake and consequently the higher her risk of disease.

Hijabi women who followed a vitamin D-rich diet had higher levels of vitamin D yet still not as high as the women who did not wear the hijab. It found that veiled women had only one fifth of the necessary level of vitamin D while the unveiled women who supplemented their diets had 28 percent.


Posted by: Fred || 02/19/2009 00:00 || Comments || Link || E-Mail|| [6473 views] Top|| File under:
Science & Technology
US Navy orders 64-megajoule Rail Gun
The $21m deal will see BAE's recently acquired American operations build a new and more powerful prototype railgun for the Office of Naval Research (ONR). The US naval boffinry operation has already demo'd a record-breaking 10 megajoule magnocannon, but it wants more.

Specifically, the ONR wants a 64-megajoule hypervelocity job, able to lob its projectiles 200 miles or more and have them arrive still going at Mach 5-plus.
Posted by: 3dc || 02/19/2009 19:53 || Comments || Link || E-Mail|| [6475 views] Top|| File under:
The Time is Now
Iran's historic first successful space launch on February 2nd, placing its domestically grown satellite "OMID" into an elliptical orbit around the Earth which has reached heights of 224 miles and speeds of 4.6 miles a second is currently being tracked by JSPOC (14th Air Force) at Vandenberg AFB, Calif. OMID has made multiple over flights of the United States and will continue to do so. (Click here to view the current position of OMID)



More at link, and make it a point to click on the link showing the current position of OMID....good graphic....
Posted by: Uncle Phester || 02/19/2009 08:37 || Comments || Link || E-Mail|| [6477 views] Top|| File under:
Home Front Economy
Wholesale inflation takes biggest jump in 6 months
WASHINGTON (AP) -- Inflation at the wholesale level surged unexpectedly in January, reflecting sharply higher prices for gasoline and other energy products. The Labor Department said Thursday that wholesale prices increased by 0.8 percent last month, the biggest gain since last July and well above the 0.2 percent increase that economists had expected.

The acceleration was led by a 3.7 percent surge in energy prices with gasoline prices jumping by 15 percent, the biggest gain in 14 months. Even outside the volatile food and energy sectors, wholesale prices showed a bigger-than-expected increase, rising by 0.4 percent. Economists had expected a slight 0.1 percent rise in so-called core inflation.

Food prices were well-behaved last month, falling for a second straight month. The 0.4 percent decline in January reflected lower costs for beef and dairy products which offset gains in the price of vegetables and chicken products.

In addition to the big jump in gasoline costs, prices for home heating oil were up by 5.4 percent and liquefied petroleum gas, which is often used to heat homes in rural areas, surged by 20.2 percent, the biggest jump in more than six years. Outside of food and energy, there were increases for pharmaceuticals, light trucks and passenger cars and civilian aircraft.
Posted by: Steve White || 02/19/2009 14:08 || Comments || Link || E-Mail|| [6488 views] Top|| File under:
Home Front: Culture Wars
Geronimo's Great Grandson Asks Yale Secret Society to Return Ancestor's Skull
It's the stuff of legends: an elite secret society that includes what would become some of the most powerful men of the 20th century allegedly invading the grave of an Apache chief to steal his skull for fraternal rituals. It's also the stuff of a new lawsuit filed Tuesday by descendents of that Apache chief.

On the 100th anniversary of the death of Geronimo, 20 of his blood relatives have asked the courts to force Yale University and the school's secret organization, Skull and Bones, to release his remains for return to his native land and a proper burial.

The lawsuit also names President Obama, Defense Secretary Robert Gates and Army Secretary Pete Geren as defendants because they are responsible for maintaining Geronimo's remains on a U.S. Army base in Oklahoma, the group said.

Skull and Bones has never said whether any of Geronimo's remains are in its possession. The descendants say they are investigating long-held claims that in 1918, members of Skull and Bones, including Prescott Bush, the father of George H.W Bush and grandfather of George W. Bush, invaded Geronimo's grave at Ft. Sill and stole his skull, some bones and other items buried with him.

"In this lawsuit, we're going to find out if the bones are there or not," said the group's lawyer, said the group's lawyer, Ramsey Clark, who was attorney general in President Lyndon Johnson's administration.

Posted by: Icerigger || 02/19/2009 06:03 || Comments || Link || E-Mail|| [6475 views] Top|| File under:
Home Front Economy
CBS slashes dividend as income falls 52%
CBS cut its annual dividend by 81 per cent to preserve cash as it reported a steep 52 per cent drop in net income for the fourth quarter. Although the US broadcaster's recent programmes have led viewer ratings, it reported declines in revenue and profits nearly across the board, excluding its digital business, as advertising revenues fell.
Posted by: Fred || 02/19/2009 00:00 || Comments || Link || E-Mail|| [6470 views] Top|| File under:
Kelsey Grammer: Stimulus and Bailout Laws Reward 'Evil-Doers'
(CNSNews.com) - Television and film actor Kelsey Grammer said the economic stimulus bill rewards "evil doers," among whom are people who did not pay their mortgages or should not have obtained a mortgage in the first place but will now be bailed out by taxpayers.

"The only problem I see with the stimulus package is that, as a rule, it rewards the people that are evildoers -- all of them -- and that's a problem for me, personally," Grammer told CNSNews.com at the reopening of the Ford's Theater in Washington, D.C.

"It may not be a popular position to take," said Grammer, "but I honestly believe that the bill is fraught with the idea that those who did the most damage to our country -- from the bottom up and the top down -- are the ones that are actually going to get the most rewards."
Posted by: Icerigger || 02/19/2009 00:00 || Comments || Link || E-Mail|| [6475 views] Top|| File under:
Who's in the News
68
[untagged]
6
Govt of Pakistan
2
Govt of Iran
2
Hamas
2
al-Qaeda
1
HUJI
1
Taliban
1
TTP
1
Al-Muhajiroun
1
Global Jihad
1
Govt of Sudan
1
Govt of Syria
Bookmark
E-Mail Me
The Classics
The O Club
Rantburg Store
The Bloids
The Never-ending Story
Thugburg
Gulf War I
The Way We Were
Bio
Merry-Go-Blog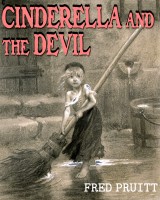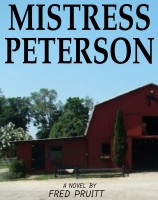 On Sale now!


A multi-volume chronology and reference guide set detailing three years of the Mexican Drug War between 2010 and 2012.

Rantburg.com and borderlandbeat.com correspondent and author Chris Covert presents his first non-fiction work detailing the drug and gang related violence in Mexico.

Chris gives us Mexican press dispatches of drug and gang war violence over three years, presented in a multi volume set intended to chronicle the death, violence and mayhem which has dominated Mexico for six years.
Click here for more information


Meet the Mods
In no particular order...


Steve White
Seafarious
Pappy
lotp
Scooter McGruder
john frum
tu3031
badanov
sherry
ryuge
GolfBravoUSMC
Bright Pebbles
trailing wife
Gloria
Fred
Besoeker
Glenmore
Frank G
3dc
Skidmark
Alaska Paul



Better than the average link...



Rantburg was assembled from recycled algorithms in the United States of America. No trees were destroyed in the production of this weblog. We did hurt some, though. Sorry.
54.80.252.84

Help keep the Burg running! Paypal: