Africa Horn
Human Rights Watch Questions US Deal to Send Pirates to Kenya
Ah, I was wondering when they'd show up...


The U.S. Navy says it is holding 16 suspected pirates it captured off the coast of Somalia aboard a warship while awaiting orders to move the suspects to Kenya for prosecution. The agreement to hand over suspected pirates to Kenya was reached last month between the U.S. and Kenyan governments. But, the agreement has raised questions and concern from a leading human rights group.

The U.S. Navy seized seven men on Tuesday and nine more on Thursday after responding to distress calls from vessels sailing through the Gulf of Aden. In both incidents, a boarding team from the naval ship USS Vella Gulf found automatic rifles, rocket-propelled grenade launchers and other weapons aboard the skiffs used by the suspected hijackers.

The 16 men, believed to be Somali nationals, are expected to be held aboard another U.S. warship until they can be handed over to authorities in Kenya for prosecution. Last month, Kenya signed a memorandum of understanding with the United States to accept suspected pirates captured by U.S. forces and try them on Kenyan soil. Details of the agreement were not made public and the U.S. ambassador to Kenya, Michael Ranneburger, said talks were still ongoing on how to implement it.

Ben Rawlence of the New York-based Human Rights Watch tells VOA that his group is concerned that in its eagerness to bring pirates to justice, the United States may be overlooking a critical problem in Kenya, which is likely to affect the way pirates are detained and prosecuted. "There are major, major problems with the Kenyan justice system," he said. "No one really is guaranteed the right to a fair trial in that system. The police have a terrible record of long periods of detention without trial, terrible conditions in the prisons, very poor record of access to legal representation, interminable delays in the court process. The Kenyan justice system is in a terrible state."


So send them to the International Court of Justice. They can live in a hotel in the Hague, have conjugal visits with all their wives, and grow old and gray waiting on Carla del Ponte to file charges ...


In 2007, after the fall of the Islamic Courts Union in Somalia, Muslim and human rights groups, including Human Rights Watch, sharply criticized Kenya for what they said was the arbitrarily detention of at least 150 people suspected of being terrorists. Human Rights Watch said that as many as 85 people were secretly deported from Kenya to Somalia at the request of U.S., Somali, and Ethiopian governments.

Rawlence says charges of mistreatment or abuse of suspected Somali pirates brought to Kenya under a vague, little publicized agreement could again stir up anger and resentment among Muslims in Somalia and the region.


Oh, no. Not that. Johnson! Stop the presses!!


"There is a very real risk that this agreement might be perceived as an attack on Muslims. Anything that the United States does is subject to a high degree of suspicion," he said.


So you assume all pirates are Muslim, Mr. Human Rights Watch? Wouldn't that be considered fueling some kinda Western racist stereotype? I find that "troubling", Mr. Human Rights Watch. Yes, indeedee I do...




And of course since anything we do is subject to a 'high degree of suspicion', that means we can't do anything. Except that HRW would also be suspicious of that.


"Any kind of secret agreement is bound to spawn all sorts of speculation about what sort of nefarious practices are going on. So, it is in the interest of the U.S. and Kenya to be as open and as transparent as possible about this."


Or, you could eliminate the middleman, and blow them away if you catch them in the act. That's pretty transparent.


Eight Somalis captured last November by the British navy are in jail in Kenya accused of trying to hijack a Danish freighter. The trial began in December but was postponed until January 14. It has not yet resumed. The accused pirates' attorney has complained that the men are being mistreated in prison.


Right out of the playbook ...


In December, Kenya also signed an agreement with Britain to prosecute suspected pirates captured by the British.
Posted by: tu3031 || 02/16/2009 12:08 || Comments || Link || E-Mail|| [6508 views] Top|| File under:
Africa Subsaharan
Mugabe henchmen bent on sabotaging fragile partnership
Zimbabwe's fledgeling power-sharing Government staggered into its fifth day yesterday as fears grew that a shadowy cabal of President Mugabe's top security bosses are edging towards a military coup.

Roy Bennett, nominated by Morgan Tsvangirai as his choice for Deputy Agriculture Minister, was seized and detained by state security agents on Friday – an act seen widely as an attempt to sabotage the coalition of Mr Mugabe's Zanu (PF) and the Movement for Democratic Change (MDC), led by Mr Tsvangirai.

Yesterday charges against Mr Bennett were altered from treason to plotting "insurgency, banditry and sabotage" by allegedly funding the MDC to buy arms in 2005, supposedly with the intention of destroying a telecommunications station outside Harare. The charges appear to have been brought under the Public Order Security Act, which carries a maximum penalty of ten years in prison. He is expected to appear at Mutare Magistrates' Court today for a bail hearing.

The arrest of Mr Bennett, who was still in detention yesterday, has raised fears of an impending coup to prevent Mr Tsvangirai from wielding power. The MDC is blaming the Joint Operational Command (JOC), a powerful group of military, police and intelligence chiefs who it said had "planned, directed and operationalised" the arrest to force the MDC to withdraw from the Government.

"For now, the major challenge is to get Mr Bennett out," Tendai Biti, the MDC secretary-general and the new Finance Minister, said. "If that fails, we will have to meet and review everything." Mr Tsvangirai, now Prime Minister, proposed a meeting with Mr Mugabe about the arrest but this did not take place. At the weekend Mr Tsvangirai said the arrest "undermined the spirit and credibility" of the agreement to form a new administration.

The JOC has been in de facto control of Zimbabwean politics almost throughout the country's existence. A leftover of the former white-minority Rhodesian government, it includes General Constantine Chiwenga, commander of the defence forces, Lieutenant-General Phillip Sibanda, head of the Army, Perrence Shiri, head of the Air Force, Happyton Bonyongwe, the director of the Central Intelligence Organisation, Augustine Chihuri, the police chief, and Paradzayi Zimondi, the prisons commissioner. Mr Mugabe is its chairman.

In the 1990s the JOC was amalgamated into Mr Mugabe's administration and grew to have subcommittees in every province, district and town. It is served by numerous covert branches of the security services. Its remit is to undermine all individuals or organisations suspected of being opposed to Mr Mugabe. Their methods range from assassination, abduction and torture to bugging, disinformation and framing operations.


Sort of like an internal ministry, SA and party flunkies. Or maybe just misguided community organizers.

"It appears that a distance is growing between Mugabe and the generals," a Western diplomat said.

MDC lawyers saw Mr Bennett in custody on Saturday and released a statement from him. "Whatever these challenges, if we remain unwaveringly dedicated we will achieve peace, freedom and democracy in our lifetime, believe me," he said.
Posted by: Steve White || 02/16/2009 00:00 || Comments || Link || E-Mail|| [6472 views] Top|| File under:
Britain
First Sea Lord: Iraq and Afghanistan have delayed new aircraft carriers
Inevitable.


The First Sea Lord appeared to contradict John Hutton, the Defence Secretary, who has suggested the carriers are being delayed for other reasons. The carriers were originally due to enter service in 2012 and 2015, but following a financial shortfall in the defence budget, the Ministry of Defence reviewed its major equipment programmes and delayed the carriers by one or two years each.


Soon to be three or four years each, then ... cancelled.


Mr Hutton told MPs in December that delaying the carriers could help align their delivery with the arrival of new fighter aircraft and unicorns with gossamer wings. .

He said: "We have concluded that there is scope for bringing more closely into line the introduction of the joint combat aircraft and the aircraft carrier. This is likely to mean delaying the in service date of the new carriers by one to two years."

But the First Sea Lord told the BBC that the delay was "nothing to do with the fighters at all".

Instead, he claimed the decision was simply a question of money. "It is well-known that our budget is under pressure. Why is it under pressure? Because we're both having to finance the campaigns we're running in, but also invest in the future," he said.

Asked about the delay, he said: "It comes down to you know a setting of priorities. I mean importantly the programme is going ahead, but slightly more slowly to allow investment in today's things."


IOW - Billions to bail out Labour Party allies, not one pence more for defence.


Liam Fox, the Shadow Secretary of State for Defence, said: "The Navy has been conned and our national security compromised, all because of the economic wreckage that Gordon Brown has brought to the country. Our defence policy is now governed by the Treasury, and not our national security."

The Daily Telegraph disclosed earlier this month that Mr Hutton has been forced to call in an Army general to act as a "marriage counsellor" to resolve a bitter dispute between the heads of the Royal Navy and RAF over the future of the Harrier jump jet. Adml Band admitted "robust" talks were under way, but denied threatening to resign.
Posted by: mrp || 02/16/2009 12:32 || Comments || Link || E-Mail|| [6513 views] Top|| File under:
British, French boomers go bump in the night
British and French submarines armed with ballistic missiles threatened a nuclear disaster after colliding in the Atlantic, it emerged last night.


Le Bombe.


The crash is believed to have occurred after state-of-the-art technology fitted in both vessels, which is designed to detect other submarines, apparently failed completely.


You mean boomers were't sailing around the ocean blasting away on their active sonar?




Someone I'm sure will explain why two friendly boomers were in the same patch of ocean at the same time ...

Each boat is a key part of their respective countries' nuclear deterrent, ready to unleash hugely destructive weapons at a moment's notice.

While both countries claim that security was not comprised during the collision, wide-scale enquiries are currently underway on both sides of the Channel.

HMS Vanguard, the lead boat of her class in the Royal Navy, had to be towed back to her base in Scotland after the underwater mishap. French Navy sources confirm that Le Triomphant, one of four strategic nuclear submarines of the 'Force de Frappe' (Strike Force), was returning from a 70-day tour of duty when it collided with HMS Vanguard.


Force de Frappe, gotta like that one. Sounds like one of the buttons on the blender.


During heavy seas in the middle of the night between February 3 and 4, French sailors heard a loud 'bang' that all but destroyed the submarine's sonar dome.


and the careers of the captains involved


This part of the boat should have detected the Vanguard in the first place, but Le Triomphant's crew of 101 neither saw or heard anything before the collision.


it's as if they were stealth ships or something...


Between them the submarines had 250 sailors on board.

A senior Navy source told The Sun: 'The potential consequences are unthinkable. It's very unlikely there would have been a nuclear explosion. But a radioactive leak was a possibility. Worse, we could have lost the crew and warheads. That would have been a national disaster.'

As inquiries began, naval sources said it was a million to one unlucky chance both subs were in the same patch of sea.


Like I said, someone has some 'splaining to do ...

A Ministry of Defence spokesman said: 'It is our policy not to comment on submarine operational matters, but we can confirm that the UK's deterrent capability has remained unaffected at all times and there has been no compromise to nuclear safety.'

The French last night also tried to play down the collision, with a Navy spokesman saying: 'The collision did not result in injuries among the crew and did not jeopardise nuclear security at any moment.'

Le Triomphant took at least three days to limp back to her home port, although she did not have to be towed. HMS Vanguard, by contrast, apparently had to be towed back to her home base in Faslane, Scotland.


Commanders hate to be towed
Posted by: gromky || 02/16/2009 00:00 || Comments || Link || E-Mail|| [6467 views] Top|| File under:
Caribbean-Latin America
Hugo gets to be dictator
President Hugo Chavez won a referendum to eliminate term limits Sunday, paving the way for him to run again in 2012--and beyond--and push through his vision of a socialist Venezuela. Fireworks exploded in the sky and caravans of supporters celebrated in the streets, waving red flags and honking horns.

With 94 percent of the vote counted, 54 percent had voted in favor of the constitutional amendment, National Electoral Council chief Tibisay Lucena announced. Forty-six percent had voted against the measure to eliminate term limits on all public officials, too few to make up the distance with the remaining votes.

"Today we opened wide the gates of the future. Venezuela will not return to its past of indignity," Chavez proclaimed after singing the national anthem from the balcony of his Miraflores palace.

Voters on both sides said their decision was crucial to the future of Venezuela, a deeply polarized country where Chavez has spent a tumultuous decade in power channeling tremendous oil wealth into combating gaping social inequality.

The recorded blare of bugles jarred Venezuelans awake before dawn, and long lines formed even before the polls opened at 6 a.m. Information Minister Jesse Chacon projected turnout as high as 70 percent.

People voting "yes" said Chavez has given poor Venezuelans cheap food, free education and quality health care, and empowered them with a discourse of class struggle after decades of U.S.-backed governments that favored the rich. No successor has emerged, and voters said they worry their gains will vanish if Chavez leaves office.
Posted by: Fred || 02/16/2009 00:00 || Comments || Link || E-Mail|| [6510 views] Top|| File under:
China-Japan-Koreas
Japan's GDP shows deepening recession
Japan's economy has contracted at the fastest pace in 35 years as the country's exports have decreased due to slowing global consumption.
Posted by: Fred || 02/16/2009 00:00 || Comments || Link || E-Mail|| [6467 views] Top|| File under:
Japan economy shrinks at fastest pace in 35 years
TOKYO (AP) - Japan's economy contracted in the fourth quarter at the fastest pace in 35 years as a collapse in global demand continues to drain the life from the world's second-largest economy. Japan's gross domestic product, or the total value of the nation's goods and services, dropped at an annual pace of 12.7 percent in the October-December period, the government said Monday. That's the steepest drop for Japan since the oil shock of 1974. It far outpaces declines of 3.8 percent in the U.S. and 1.2 percent in the euro zone.

Japan had its third straight quarter of decline. The GDP fell 1.8 percent in the July-September period. Fourth-quarter GDP fell 3.3 percent from the previous three-month period, and for 2008, it contracted 0.7 percent - the first decline in nine years, according to the Cabinet Office.

The three main pillars underlying Japan's emergence from the so-called "lost decade" of the 1990s have crumbled, said Martin Schulz, an economist at Fujitsu Research Institute in Tokyo. Between 2003 and 2007, Japan's GDP grew an average of 2.1 percent every year. But the expansion relied heavily on favorable exchange rates, overseas investment and demand, and old industry - steel, cars and chemicals.

Japan's real exports plummeted a record 13.9 percent in the fourth quarter, the government said, as the deepening global slowdown choked off demand for the country's cars and gadgets. Even demand from emerging markets, which earlier had partly offset declines in North America and Europe, began falling sharply in the fourth quarter.

An appreciating yen also hurt the country's exporters, including Toyota Motor Corp. and Sony Corp.
Posted by: Steve White || 02/16/2009 00:00 || Comments || Link || E-Mail|| [6471 views] Top|| File under:
Down Under
Sunni-Shiite biker wars in Australia
The ultimate "Cycles of Violence"...

AN ANCIENT religious enmity is at the centre of a new conflict in the Sydney bikie scene, with a new gang comprised mainly of Sunni Muslims warring with a group of bikies with a Shiite Muslim background.

While detectives continue to investigate the February 4 bombing of a Hells Angels clubhouse in Crystal Street, Petersham, police and other sources are indicating that the city chapter of the Comanchero is involved in an escalating feud with a new club, Notorious.

The president of Notorious is a Lebanese-Australian with a long-standing association with a bikie from a colourful Sydney Sunni Lebanese family. The two are among Sydney's original "Nike" bikies - sporting white sneakers, fashionable T-shirts and clean-shaven instead of the traditional boots, dirty vests and bushy beards - and both are from Sunni families from Sydney's west.

Notorious is considered by gang squad detectives to be the prime suspect in the Crystal Street bombing. One of its mottos is "Only the dead see the end of war" and its "colours", or coat of arms, is a turbaned skeleton holding twin pistols with "Original Gangster" beneath it. Today is the first time the club's colours have been revealed publicly.

On the other side of the conflict is the president of the Comanchero City Crew, a Beirut-born Shiite who grew up in the St George area. Comanchero has been one of the motorcycle gangs that have embraced the new breed of "Nike" bikie, and have been recruiting from the Lebanese and Islander communities for several years.

Traditionally, Lebanese Muslim migrants to Sydney have been geographically and religiously divided. The Sunni majority live in Sydney's west and south-west, mainly around Auburn and Bankstown, while the Shiite minority live in the St George area. "The two groups have no love lost between them," a senior police source told the Herald. They have been fighting since the Sunni bikie, one of Sydney's most well-known gangsters, became president of the Nomads Parramatta chapter in the late 1990s.

In 2006, he was jailed over a Newcastle shooting. The following year, the Parramatta chapter's Granville headquarters was bombed, allegedly by the Comanchero, and the chapter subsequently disbanded. A few of its members formed Notorious, probably at the request of the Sunni bikie.

"[The Sunni bikie] left the Nomads while he was on remand," said an investigator who has watched the two groups for years. "He was telling people he was planning to start up his own club. Around about the same time, Notorious appeared."

Unlike the Sunni bikie and the Notorious president, the Comanchero City Crew president was born in Beirut and grew up in Sydney's southern suburbs. He appeared on television in 2005 following the Cronulla riot and Maroubra reprisal violence, when he met members of the Bra Boys to calm tensions.

When the Herald asked the president of the Hells Angels city chapter about the bombing, he was succinct: "I've got nothing to say, thank you."

But bikie sources said the Angels believe Notorious may be responsible for the attack, which closed down Crystal Street for a day and damaged seven neighbouring businesses. Neither police nor the Hells Angels have established why Notorious may have attacked the club, though the senior police source offered a simple answer: "They're just bloody crazy."

In the latest violence, a Comanchero member was shot in the leg when he was confronted by five Hells Angels at a park in Silverwater on February 7.
Posted by: tu3031 || 02/16/2009 11:45 || Comments || Link || E-Mail|| [6467 views] Top|| File under:
Iraq
4 million pilgrims in Karbala on Arbaeen day
Aswat al-Iraq: Over seven million visitors have converged on the holy Shiite city of Karbala throughout the past 10 days to commemorate al-Arbaeen pilgrimage, Karbala's governor said, adding that an estimated 4 million pilgrims are expected to stay in the city on the pilgrimage day.
Posted by: Fred || 02/16/2009 00:00 || Comments || Link || E-Mail|| [6466 views] Top|| File under:
Southeast Asia
Cambodia Holds First Trial of Khmer Rouge Leader for Genocide
Feb. 16 (Bloomberg) -- A Cambodian math teacher who turned a school into a torture chamber goes on trial tomorrow in the first hearing involving leaders of the Khmer Rouge movement that tried to slaughter the nation's intellectual class 30 years ago. Kang Kek Ieu, 66, also known as Duch, oversaw Tuol Sleng prison in the capital, Phnom Penh, where only about a dozen of at least 12,000 inmates survived. He is the youngest of five Khmer Rouge leaders who will face trial before a United Nations-backed tribunal accused of genocide.


Thanks to the UN most of the worst Khmer Rouge have died before their trials.

"Thirty years later, we have not recovered," said Sok Siphana, a former vice-minister in Cambodia's Commerce Ministry who now works with the International Trade Centre, a UN agency, in Geneva. "To do the things that Thailand and Malaysia take for granted, we are struggling to just fill that initial base."

The Khmer Rouge is blamed for the deaths of at least 1.7 million people during its rule from 1975 to 1979. Tuol Sleng was the most notorious prison in a network that targeted Cambodia's educated elite as the movement attempted to create a classless, agrarian society free of foreign influence starting at Year Zero.


What follows is an accounting of what the Cambodians have tried to do since the Khmer Rouge were removed and how much success they've had.


Continued on Page 49
Posted by: Steve White || 02/16/2009 00:00 || Comments || Link || E-Mail|| [6477 views] Top|| File under:
Syria-Lebanon-Iran
Rafsanjani warns against 'trial and error'
The head of Iran's Expediency Council says the country should be managed practically adding that time for a 'trial and error' method has ended.
Posted by: Fred || 02/16/2009 00:00 || Comments || Link || E-Mail|| [6471 views] Top|| File under: Govt of Iran
Iran prosecutor: Bahais, Israeli agents
Iran's Prosecutor General Qorban-Ali Dorri-Najafabadi says members of the banned Bahai sect have irrefutable links with Israel.

After Tehran's deputy prosecutor Hassan Haddad announced on Wednesday that seven members of the Bahai sect would soon be tried, US State Department issued a statement to condemn the decision.

The seven Bahai followers will be tried on charges of "espionage for Israel, desecrating religious sanctities and propaganda against the Islamic Republic."

The statement by the US State Department condemned the move, saying the espionage charges were "baseless."

"There is irrefutable evidence that adherents of the Bahai sect are in close contact with the enemies of the Iranian nation and have strong links to the Zionist regime," Dorri-Najafabadi explained on Sunday.

The top Iranian judiciary official accused the group of gathering intelligence on Iran and involvement in espionage activities against the Islamic Republic.

"Bahai organizations are illegal and their connections to Israel and their enmity toward Islam and the Islamic system are absolutely certain and their threat against the national security is a proven fact," added the Iranian cleric.

Followers of the Bahai sect -- founded in Iran in 1863 -- are regarded as infidels and have been persecuted both before and after the 1979 Islamic Revolution.

Posted by: Fred || 02/16/2009 00:00 || Comments || Link || E-Mail|| [6473 views] Top|| File under:
Home Front Economy
GM considering Chapter 11 filing, new company: report
General Motors Corp, nearing a Tuesday deadline to present a viability plan to the U.S. government, is considering as one option a Chapter 11 bankruptcy filing that would create a new company, the Wall Street Journal said in its Saturday edition.

"One plan includes a Chapter 11 filing that would assemble all of GM's viable assets, including some U.S. brands and international operations, into a new company," the newspaper said. "The undesirable assets would be liquidated or sold under protection of a bankruptcy court. Contracts with bondholders, unions, dealers and suppliers would also be reworked."

Citing "people familiar with the matter," the story said that GM could also ask for additional government funds to stave off a bankruptcy filing. GM declined to comment, the story said.

General Motors and Chrysler LLC face a Tuesday deadline to file restructuring plans to the government in exchange for receiving $17.4 billion in federal loans.

Automakers have struggled as U.S. auto sales have tumbled amid a recessionary economy. U.S. auto sales in January tumbled to a 27-year low.

GM has been in talks with bondholders and the United Auto Workers union to get an agreement on a restructuring that would wipe out about $28 billion in debt for the auto maker, sources have told Reuters. However, it appears unlikely a deal could be reached by the Tuesday deadline, they said.

GM has already announced plans to cut 10,000 salaried workers worldwide, or 14 percent of its staff, impose pay cuts for most remaining white-collar U.S. workers and has offered buyouts to its 62,000 U.S. workers represented by the UAW. In addition, it is trying to sell its Hummer SUV and Swedish Saab brands and is reviewing the status of its Saturn brand.
Posted by: ed || 02/16/2009 00:00 || Comments || Link || E-Mail|| [6476 views] Top|| File under:
Who's in the News
76
[untagged]
4
TNSM
3
Govt of Pakistan
3
Iraqi Insurgency
2
al-Qaeda in Iraq
2
Hamas
1
TTP
1
Govt of Iran
1
al-Qaeda in Pakistan
1
Palestinian Authority
Bookmark
E-Mail Me
The Classics
The O Club
Rantburg Store
The Bloids
The Never-ending Story
Thugburg
Gulf War I
The Way We Were
Bio
Merry-Go-Blog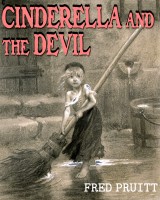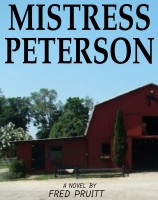 On Sale now!


A multi-volume chronology and reference guide set detailing three years of the Mexican Drug War between 2010 and 2012.

Rantburg.com and borderlandbeat.com correspondent and author Chris Covert presents his first non-fiction work detailing the drug and gang related violence in Mexico.

Chris gives us Mexican press dispatches of drug and gang war violence over three years, presented in a multi volume set intended to chronicle the death, violence and mayhem which has dominated Mexico for six years.
Click here for more information


Meet the Mods
In no particular order...


Steve White
Seafarious
Pappy
lotp
Scooter McGruder
john frum
tu3031
badanov
sherry
ryuge
GolfBravoUSMC
Bright Pebbles
trailing wife
Gloria
Fred
Besoeker
Glenmore
Frank G
3dc
Skidmark
Alaska Paul



Better than the average link...



Rantburg was assembled from recycled algorithms in the United States of America. No trees were destroyed in the production of this weblog. We did hurt some, though. Sorry.
3.236.107.249

Help keep the Burg running! Paypal: