Mother's Early Environment Affects Offspring
Two new studies show that the effects of a mother's early environment can be passed on to the next generation.

From the WOT perspective, this paragraph was interesting:

"If the findings can be conveyed to human, it means that girls' education is important not just to their generation but to the next one," says Moshe Szyf of McGill University, in Montreal, who was not involved in the research.
Posted by: Penguin || 02/08/2009 11:24 || Comments || Link || E-Mail|| [6476 views] Top|| File under:
Africa Subsaharan
Madagascar radio: Soldiers fire on protesters
Radio reports in Madagascar say soldiers have opened fire on anti-government protesters in the capital, killing an unknown number. State-run and independent radio stations said about 30 people were killed. Official figures were not immediately available. The protest was one in a series called by an opposition leader whose challenge of the president sparked deadly violence last month.
Posted by: Fred || 02/08/2009 00:00 || Comments || Link || E-Mail|| [6473 views] Top|| File under:
Over 30 shot dead by presidential commandos in Madagascar
(Xinhua) -- More then 30 anti-government demonstrators, including a journalist from the local Radio Television Analamanga, were shot dead shortly after lunch time on Saturday by foreign commandos who were guarding the presidential palace in downtown area of Madagascar's capital city.

According to a private radio, Antsiva, the military force in Antananarivo were fighting against these foreign troops around the presidential palace. The radio said that many more people were injured while many vehicles were set on fire by the demonstrators.

Earlier, Madagascan opposition leader Andry Rajoelina, also major of Antananarivo proclaimed president of Madagascar and announced the set-up of a transitional government. Rajoelina appointed 43-year-old Zafitsimivalo Monja Roindefo, the son of a well-known Madagascan nationalist Monja Jaona, as prime minister of the transitional government at a mass gathering here at the lunch time on Saturday.

Then he led the demonstrators to the president palace in downtown area to take over the president power.

Posted by: Fred || 02/08/2009 00:00 || Comments || Link || E-Mail|| [6479 views] Top|| File under:
Foreign worker row in UK as barge is brought to hold Polish workers
The converted barge is being brought into Kent where a new gas-fired plant is being built at the E.ON power station on the Isle of Grain. Furious local workers say the increasing majority of jobs are being given to Polish, Lithuanian and Portuguese men, who they say will be housed on the boat.

Police are preparing for potential trouble at the site on Wednesday when trade union Unite is due to stage a demonstration there.

It follows the problems elsewhere in the country last week when 700 workers went on strike at the Lindsey oil refinery near Grimsby, after contractors brought in non-British labour and housed some of them on a converted prison ship. Some of the Italian workers living on that ship claimed they could not leave it without being attacked by angry locals.

A further 3,000 Britons walked out in sympathy at 14 refineries and power stations.

French engineering firm Alstom, who have been at the centre of the row over foreign labour, are the lead contractor on the Kent power station, which involves 15 sub-contractors including Polish companies Remak and ZRE. Alstom insist they have given British firms and workers a fair opportunity to bid for the contracts and employ mainly British people.

But the unions and local people dispute that. A spokesman for Unite said: "We know of at least two sub-contractors who are not allowing UK workers to apply for jobs at Grain Power Station. "We're not saying foreign workers are taking all of the jobs but there is clear evidence that UK-based labour are being blocked from even trying to get work there. That is why we are staging our demonstration."

Kyle Upton, 20, a labourer who has lived on the Isle of Grain all his life, said: "I was earning really good money with an American steel company on another project involving gas tanks but that finished so I decided to try and get a job at the power station.

"I contacted Alstom about work and was told there was none available, the positions were all taken. But then I found out some Polish labourers who had been working with me on the American project had been given jobs at the power station."

A spokeswoman for Alstom vigorously defended the claims. She said during the peak of the 30-month construction phase of the gas-fired power station up to 2,000 people will be working there, and she said two thirds of them will be British. She said: "We do not and will not discriminate against British workers. We are employing UK sub-contractors and non-UK sub contractors on site at present employing both UK and non-UK labour.

"Today we have around 15 sub contractors working at Grain, the overwhelming majority are British, only two being non-UK companies. We always give British firms and workers an equal chance to bid for work on the project."

Asked if she knew about Unite's claims that the two Polish sub-contractors were not allowing UK workers to apply for jobs, she added: "I am not aware of that."

Meanwhile, Alstom has applied to Medway Council for planning permission to moor an accomodation barge at Damhead Creek, near Grain Power Station, between now and November 2010. Alstom's spokeswoman said: "This is not only to house foreign workers, this is a contingency plan to provide accomodation for anyone of the workers who may need it.

"The Isle of Grain is a remote and isolated location so accomodation is clearly an issue."

The boat will house up to 200 workers but she did not specify when it will be moored there.
Posted by: || 02/08/2009 16:29 || Comments || Link || E-Mail|| [6490 views] Top|| File under:
Christian foster mother struck off after Muslim girl converts
A local council removed the woman from their register for failing to "respect and preserve" the teenager's faith, even though the girl made her own decision to change religion when she was 16.

The carer, a churchgoer in her 50s who has fostered more than 80 children, is now planning legal action against the council, amid complaints from religious groups that Christians are increasingly becoming victims of discrimination. She claims that she did not pressurise the girl, who was put in care after being assaulted by a family member, to convert, and actually tried to discourage her initial interest in Christianity.


"pressurise"?


"We had a multicultural household and I had no problems helping the young person maintain her faith of birth," the woman, who cannot be named for legal reasons, told the Mail on Sunday. "I have always prided myself on being very professional in what I do."

She added: "I offered her alternatives. I offered to find her places to practise her own religion. I offered to take her to friends or family. But she said to me from the word go: 'I am interested and I want to come [to church]'."

The carer claims that social services from the council, which also cannot be named for legal reason, were aware that the girl was attending a Christian church, but her foster manager became "incandescent with rage" when she was baptised.


Did he have a bomb in his turban? I hope not!


Council officials advised the teenager to reconsider her decision,


Is that so? What business is it of theirs to advise her to "reconsider" her decision? Are the council officials Muslims? These are all rhetorical questions, btw.


and in November struck the carer off their register, citing a breakdown of trust.

The girl, who is now 17 and back with her family who are thought to be unaware of her conversion, is supporting the woman's legal action, which is being funded by the Christian Institute.

Mike Judge of the institute said: "I cannot imagine that an atheist foster carer would be struck off if a Christian child in her care stopped believing in God.

"This is the sort of double standard that Christians are facing in Britain."

The council in the north of England declined to comment on "sensitive issues surrounding a child in care".
Posted by: mrp || 02/08/2009 14:28 || Comments || Link || E-Mail|| [6470 views] Top|| File under:
Caribbean-Latin America
Ecuador orders U.S. official expelled
Last week on "Joe Biden, Psychic Politician"


QUITO (Reuters) -- Ecuadorian President Rafael Correa ordered a U.S. Embassy official expelled on Saturday after accusing him of interfering in the country's affairs, a move that will test ties with Washington. Correa, a leftist, has generally kept good relations with the United States as his socialist allies in Bolivia and Venezuela often clash with Washington over what they say is U.S. "imperialism" in Latin America.

"Foreign minister, give this gentleman 48 hours to pack up his suitcases and get out of the country," Correa said during his weekly media address. "We're not going to let anyone treat us as if we were a colony here."

A spokeswoman for the U.S. Embassy in Quito said the official already left Ecuador last month as part of a regular staff rotation. "We hope to continue cooperation with Ecuador," spokeswoman Marta Youth said. She did not comment on Correa's charges.

Correa said U.S. official Armando Astorga had abruptly ended a financing agreement with local police after authorities rejected his attempts to handpick officers he wanted to manage the U.S. aid projects.
Sounds like a Targeted Spending Stimulus Package to me....
"Mr. Astorga, keep your dirty money. We don't need it. We have dignity in this country," Correa said. "Ecuador doesn't need charity from anyone."

The United States is Ecuador's main trading partner and the destination for much of its petroleum and banana exports.


Now where's the Mighty-O going to get his Banana Oil?


Correa, a U.S.-trained economist who faces re-election in April, has bolstered his strong popularity in the past by taking a tough stance against what he deems to be interference from neighboring governments or multinational companies.

There has been tension with Washington since Correa vowed not to renew a lease ending this year on a coastal air base used by U.S. forces for counter-narcotics missions. Correa said on Saturday he would allow U.S. Coast Guard planes to land there if needed, but only if Ecuador was allowed to approve of the pilots.


Huh? I'm a pilot and even my wife rarely approves of me... Hope they're not at Bingo Fuel when the initial request for approval is made...


The former college professor is known for his quick temper, ejecting a journalist from a live interview and ordering the arrests of people he charged had hurled insults or made offensive gestures at his presidential motorcade. Correa has been tough on foreign companies by repeatedly threatening to expel them over contractual disagreements or legal disputes. Last year, he kicked out Brazilian building firm Odebrecht and sent troops to seize its projects in Ecuador.

Venezuelan President Hugo Chavez, a standard-bearer for anti-U.S. sentiment, last year expelled the U.S. ambassador to Caracas and Bolivian President Evo Morales kicked out the U.S. envoy in September after accusing him of fanning civil unrest.


Note to AoS: Better? ;->



Posted by: Uncle Phester || 02/08/2009 16:59 || Comments || Link || E-Mail|| [6520 views] Top|| File under:
Europe
French fighter planes grounded by computer virus
French fighter planes were unable to take off after military computers were infected by a computer virus, an intelligence magazine claims. The aircraft were unable to download their flight plans after databases were infected by a Microsoft virus they had already been warned about several months beforehand. At one point French naval staff were also instructed not to even open their computers.

Microsoft had warned that the "Conficker" virus, transmitted through Windows, was attacking computer systems in October last year, but according to reports the French military ignored the warning and failed to install the necessary security measures. The French newspaper Ouest France said the virus had hit the internal computer network at the French Navy. Jérome Erulin, French navy spokesman told the paper: "It affected exchanges of information but no information was lost. It was a security problem we had already simulated. We cut the communication links that could have transmitted the virus and 99 per cent of the network is safe." However, the French navy admitted that during the time it took to eradicate the virus, it had to return to more traditional forms of communication: telephone, fax and post.

Naval officials said the "infection"' was probably due more to negligence than a deliberate attempt to compromise French national security. It said it suspected someone at the navy had used an infected USB key. The Sicmar Network, on which the most sensitive documents and communications are transmitted was not touched, it said. "The computer virus problem had no effect on the availability of our forces." The virus attacked the non-secured internal French navy network called Intramar and was detected on 21 January. The whole network was affected and military staff were instructed not to start their computers. According to Liberation newspaper, two days later the chiefs of staff decided to isolate Intramar from the military's other computer systems, but certain computers at the Villacoublay air base and in the 8th Transmissions Regiment were infected. Liberation reported that on the 15 and 16 January the Navy's Rafale aircraft were "nailed to the ground" because they were unable to "download their flight plans". The aircraft were eventually activated by "another system".

Liberation also reported that Microsoft had identified the Conficker virus in the autumn of 2008 and had advised users from October last year to update their security patches. IntelligenceOnline reports that "at the heart of the (French) military, the modifications were, for the most part, not done." It was only on the 16 January "three months later" that the navy chiefs of staffs began to act. "At that point, the chiefs of staff and the defence ministry had no idea how many computers or military information systems were vulnerable to having been contaminated by the virus," said Liberation.

The French press also reported that the only consolation for the French Navy was that it was not the only ones to have fallen victim to the virus. It said that a report in the military review Defense Tech revealed that in the first days of January 2009 the British Defence Ministry had been attacked by a hybrid of the virus that had substantially and seriously infected the computer systems of more than 24 RAF bases and 75 per cent of the Royal Navy fleet including the aircraft carrier Ark Royal.
Posted by: Bulldog || 02/08/2009 05:31 || Comments || Link || E-Mail|| [6479 views] Top|| File under:
Home Front: Politix
Obama says Bush sent economy in tailspin
US President Barack Obama criticizes his Republican predecessor George W. Bush for policies which dragged the country into recession.

"We can't expect relief from the tired old theories that, in eight short years, doubled the national debt, threw our economy into a tailspin, and led US into this mess in the first place," Obama said in his weekly radio address on Saturday.


So we're going to double the debt again as a solution?

Obama also poured scorn on Republican critics who said his stimulus economic bill lacked enough tax cutting measures. "We can't rely on a losing formula that offers only tax cuts as the answer to all our problems while ignoring our fundamental economic challenges."

With a successful Senate vote on the stimulus bill in sight; however, the US president warned that quick action was needed to avoid catastrophe.

Earlier on Friday, Senate Democrats agreed to trim spending proposals and support tax cuts in a roughly $800 billion bill that was to go to a vote on Tuesday. They rolled back an earlier $937 billion proposal by culling what critics, mostly Republicans, called billions of dollars in unwarranted spending.

Speaker of the House of Representatives Nancy Pelosi predicted Obama would have a finished product to sign by mid-February.
Posted by: Fred || 02/08/2009 00:00 || Comments || Link || E-Mail|| [6530 views] Top|| File under:
India-Pakistan
Riots in Kashmir over Koranic inscriptions on Swede's skiing gear
The protests over the inscription of Quranic verses on the skiing gear of a Swedish national reached the city on Sunday with clashes between police and the protesters taking place at several places. In Nowhatta, Maisuma, Zaldagar and Nawabazar localities of the city, scores of angry youth pelted stones at police.

The controversy started on Saturday when some employees of Gulmarg Cable Car Corporation noticed Quranic verses inscribed on the skiing gear of N Patrick. The people caught hold of the foreigner and handed him over to police. They demanded stern action against the skier. Shouting anti-America, anti-Israel and anti-Sweden slogans, the protesters in Srinagar termed it as a deliberate attempt on part of the European tourist.

"Entire Europe and Israel is against Muslims. You can see what Israel is doing in Gaza and Lebanon so such things are very much expected from a Sweden tourist. They should be banned from visiting Kashmir," said a protester in Maisuma Chowk.

In the clashes on Sunday at least five persons received minor injuries. Police resorted to use of teargas shells and cane charging to contain the protests.

Meanwhile, police has shifted the Swedish national from Gulmarg to Srinagar for investigation. Two tourist guides have also been arrested by police for questioning. "We shifted him to Srinagar on the directions of our higher ups who want to investigate the matter," SHO Gulmarg, Muhammad Abdullah said. He said that two tourist guides Abdul Rahim and Mohammad Yasin Khan have also been arrested for questioning.

Meanwhile, Kashmir's Grand Mufti, Mufti Bashir-ud-din said that the foreign skier met him and sought apology for his act. "The skier said that he was not aware about the sensitivity of the matter and maintained that it was his Muslim wife who had suggested him to use such Quranic verses on the skiing gears. He has sought public apology for his act," Bashir-ud-din said.

The Grand Mufti has appealed the government to issue instructions to all foreign tourists about such matters at the time of their arrival in Kashmir.

In Gulmarg on Sunday shopkeepers, hoteliers, horsemen and sledge drivers observed complete shutdown. Shouting anti-America, anti-Sweden and anti-Israel slogans, the protesters blocked Gulmarg-Srinagar road.

Tangmarg also witnessed protests over the issue as people blocked the road and did not allow vehicles to proceed towards Gulmarg. Meanwhile, some people here maintain that it is a tradition in many Islamic countries to take things inscribed with Holy verses along during a journey for warding off evil and danger.
Posted by: ryuge || 02/08/2009 13:59 || Comments || Link || E-Mail|| [6470 views] Top|| File under:
Iraq
The Eagle Has Landed: In Baghdad
H/T Blackfive & MudvilleGazette

If you go to the site, then click on the pic, and click again, you can get a full-screen view of The Eagle
CAMP LIBERTY -- A new symbol of freedom and appreciation now greets Soldiers and visitors to the headquarters of Multi-National Division -- Baghdad, after an unveiling ceremony in front of division headquarters here, Feb. 5.

Dr. Muayad Muslin Hamid al-Jaburri, an influential Iraqi cardiologist and humanitarian, donated the gold eagle-head statue to all the Soldiers of MND-B in admiration for their sacrifices while working to make Baghdad a safer place to live.

"The Eagle represents a little bit of mixed culture, knowing how important the eagle means to Americans and knowing that in the Arabic culture we have been putting eagles on top of the castles for thousands of years to show power and protection," said Jaburri.

The statue also symbolizes the basic rights Soldiers, Iraqi Security Forces and local civilians have been striving to spread across the nation.

"The eagle is symbol of freedom," said 1st Lt. Hunter Wakeland, a native of Kennebunkport, Maine, who serves as a platoon leader with MND-B.

The eagle is also a token of Jaburri's appreciation to the division and the Soldiers for what they went through to help the Iraqi citizens. He recognized and showed appreciation for the sacrifices that have been made for the citizens of Baghdad, specifically in Doura.

Two years ago, the Doura neighborhood of southern Baghdad was a dangerous place; as an al-Qaida in Iraq stronghold there were numerous murders and violence was a daily occurrence. Today, the citizens of Iraq can visit the bustling Doura Market feeling safe and secure because of the hard work of MND-B Soldiers and the help of local citizens such as Jaburri.

"Now I can walk the streets and see the children playing at the park and going to school," said Jaburri. "My mother can go shopping without fear, and my wife can safely go to work."
Posted by: Sherry || 02/08/2009 16:09 || Comments || Link || E-Mail|| [6465 views] Top|| File under:
Israel-Palestine-Jordan
Last-minute poll surge keeps Livni's election hopes alive
The centrist Israeli politician quietly favoured by Western governments may take Israel's premiership despite trailing her Right-wing rival, Benjamin Netanyahu, in the polls.

The latest figures show Tzipi Livni, the foreign minister and leader of the moderate Kadima party, has almost closed the gap on the former prime minister. Surveys published on Friday predicted that she would get about 25 seats in the Knesset, or parliament, compared with 27 for the Likud Party's Netanyahu.

The Right-wing politician, who had enjoyed a strong lead, appears to be losing ground in the final days of the campaign before polling day on Tuesday.

But the kingmaker will almost certainly be Avigdor Lieberman, from the hard-Right Yisrael Beiteinu party, who is likely to win enough seats to be able to choose a prime minister and make or break a coalition.

He may not, however, choose to install his nearest ideological ally, Netanyahu. Instead, Livni's supporters are convinced she could still emerge as premier.

Eyal Arad, the Kadima campaign manager, said: "I believe we're going to win this one by a narrow margin." Between 20 and 30 per cent of Israelis are still undecided and these floating voters tend to be young and female, fitting the usual profile of Kadima supporters.

Keeping "Bibi", as all Israelis know him, out of the premiership means tactically voting for Kadima. Arad said undecided voters understood that "if you don't vote for Tzipi Livini, then you'll get Bibi" and they would respond accordingly.

Arad's personal forecast is that Livni will outperform the polls and come first with 27 to 30 seats. Even so, the block of Right-wing parties in the Knesset will still be larger than Livni's natural allies among the centre-Left.


Posted by: Fred || 02/08/2009 00:00 || Comments || Link || E-Mail|| [6466 views] Top|| File under:
Rabbi Yosef: Lieberman voters support Satan
Lieberman under attack: Shas' spiritual leader Rabbi Ovadia Yosesaid during his weekly Saturday-night sermon at his house that whoever supports Yisrael Beiteinu "supports Satan."

"These are people who do not have Torah, people who want civil marriages, shops that sell pork, and the army enlistment of yeshiva students," Rabbi Yosef said. "My heart is heavy. Heaven forbid people support them. This is completely forbidden. Whoever does so commits an intolerable sin. Whoever does so supports Satan and the evil inclination."
Posted by: Fred || 02/08/2009 00:00 || Comments || Link || E-Mail|| [6476 views] Top|| File under:
Science
Anti-Vaccine Autism Researcher Falsified Data
THE doctor who sparked the scare over the safety of the MMR vaccine for children changed and misreported results in his research, creating the appearance of a possible link with autism, a Sunday Times investigation has found.

Confidential medical documents and interviews with witnesses have established that Andrew Wakefield manipulated patients' data, which triggered fears that the MMR triple vaccine to protect against measles, mumps and rubella was linked to the condition.

The research was published in February 1998 in an article in The Lancet medical journal. It claimed that the families of eight out of 12 children attending a routine clinic at the hospital had blamed MMR for their autism, and said that problems came on within days of the jab. The team also claimed to have discovered a new inflammatory bowel disease underlying the children's conditions.

However, our investigation, confirmed by evidence presented to the General Medical Council (GMC), reveals that: In most of the 12 cases, the children's ailments as described in The Lancet were different from their hospital and GP records. Although the research paper claimed that problems came on within days of the jab, in only one case did medical records suggest this was true, and in many of the cases medical concerns had been raised before the children were vaccinated. Hospital pathologists, looking for inflammatory bowel disease, reported in the majority of cases that the gut was normal. This was then reviewed and the Lancet paper showed them as abnormal.

Despite involving just a dozen children, the 1998 paper's impact was extraordinary. After its publication, rates of inoculation fell from 92% to below 80%. Populations acquire "herd immunity" from measles when more than 95% of people have been vaccinated.

Last week official figures showed that 1,348 confirmed cases of measles in England and Wales were reported last year, compared with 56 in 1998. Two children have died of the disease.


Nice work, Dr. Wakefield.


With two professors, John Walker-Smith and Simon Murch, Wakefield is defending himself against allegations of serious professional misconduct brought by the GMC. The charges relate to ethical aspects of the project, not its findings. All three men deny any misconduct.

Through his lawyers, Wakefield this weekend denied the issues raised by our investigation, but declined to comment further.
Posted by: Cornsilk Blondie || 02/08/2009 12:51 || Comments || Link || E-Mail|| [6467 views] Top|| File under:
Who's in the News
46
[untagged]
5
Govt of Pakistan
5
Hamas
5
TTP
5
Iraqi Insurgency
2
Islamic Courts
1
Jamaat-e-Islami
1
al-Qaeda
1
Muslim Brotherhood
1
Taliban
1
HUJI
1
Mahdi Army
Bookmark
E-Mail Me
The Classics
The O Club
Rantburg Store
The Bloids
The Never-ending Story
Thugburg
Gulf War I
The Way We Were
Bio
Merry-Go-Blog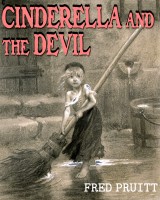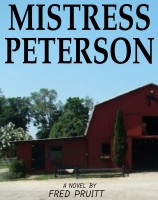 On Sale now!


A multi-volume chronology and reference guide set detailing three years of the Mexican Drug War between 2010 and 2012.

Rantburg.com and borderlandbeat.com correspondent and author Chris Covert presents his first non-fiction work detailing the drug and gang related violence in Mexico.

Chris gives us Mexican press dispatches of drug and gang war violence over three years, presented in a multi volume set intended to chronicle the death, violence and mayhem which has dominated Mexico for six years.
Click here for more information


Meet the Mods
In no particular order...


Steve White
Seafarious
Pappy
lotp
Scooter McGruder
john frum
tu3031
badanov
sherry
ryuge
GolfBravoUSMC
Bright Pebbles
trailing wife
Gloria
Fred
Besoeker
Glenmore
Frank G
3dc
Skidmark
Alaska Paul



Better than the average link...



Rantburg was assembled from recycled algorithms in the United States of America. No trees were destroyed in the production of this weblog. We did hurt some, though. Sorry.
3.235.173.74

Help keep the Burg running! Paypal: