-Short Attention Span Theater-
The secret weapon of the stars - Israeli bodyguards
Recently, Lohan unveiled her new bodyguard - an unnamed ex-Israeli Army specialist. Kevin Federline's lawyer hired IDF-trained Aaron Cohen, founder of the Beverly Hills-based IMS Security, to serve Britney Spears' camp with subpoenas for their custody battle. Even that dubious friend to the Jews, Mel Gibson, has relied on one to part the waters for him. For more than a decade, Avi Korein was Gibson's personal bodyguard before he opened his own Beverly Hills security firm, Screen International Security Services.

So what's the allure of these Israeli security mavens? According to industry experts, it's a combination of discretion and training.

"There's a mystique surrounding the Israeli military, based on their past performance and handling of information," says an American IDF-trained security specialist in the Washington, DC area who gives his name solely as "Josh" for security purposes. Josh served in the Israeli infantry as a designated marksman from 2004-6 through Mahal 2000, a preparatory program for non-Israelis who want to serve in its army.

"Discretion at all times is paramount with Israelis in regards to operational and personal security," he told ISRAEL21c.

"In America, particularly in the celebrity scene, there are occasional leaks of personal information," he adds. "But it doesn't happen as much in Israel. Privacy is of great concern. That attitude and conditioning translates to the private security field. Bodyguards revealing secrets about celebrity clients is considered unprofessional and in poor taste."

While celebrities might favor their ability to check wagging tongues, security firm CEOs seek out ex-Israeli military members for their training - particularly when it comes to high-alert situations.

"The Israeli intelligence gathering is among the best. I don't have to train them as much" as people from other backgrounds, says Emiel Fisher, the CEO of RDP Worldwide in Richmond, Virginia, who has handled security for touring rock stars. "They garner a lot of respect from the private security industry."


Page 2



Elijah Shaw, CEO of Icon Services Corporation in St. Paul, Minnesota, once hired an ex-Israeli commando to guard a famous actress who was being stalked on an international tour.

"I've used members of the Israel Special Forces - its equivalent of the Navy Seals - when I've had a specific, high-level threat," says Shaw, whose clients include Naomi Campbell, Michael Bolton and 50 Cent. "They operate at such a heightened sense of awareness. Because of the constant conflicts there, they're always on alert; they never switch off."

IDF-trained security specialists often see more similarities than differences between guarding celebrities and countries.

"Stalking is a form of terror," counter-terrorism expert Aaron Cohen told The Forward in October. "The formula is a lot like counter-terrorism, because you need to see who you're dealing with before you freak out."

Cohen is a Beverly Hills native who served in the elite Israeli combat unit Duvdevan, which specialized in tracking terrorists. He founded IMS - Israeli Military Specialists - a Los Angeles-based private security firm operating in Hollywood.

"The same security principles apply whether a person is going out to dinner or out of the country," adds 'Josh'. "Counter-surveillance is employed as a protective tool. The things that affect a client is not necessarily terrorism. The idea is to protect a client against harm or embarrassment. We focus a great deal on behavioral profiling - how to assess threats through situational awareness - for example, body language exhibited by one member of a group that contrasts the others can indicate the individual has a different agenda or intent. You take in everything and ID what doesn't belong."

With personal screening like that, it's no wonder that Hollywood's elite are putting their trust in this new breed of Israeli commando.

Posted by: Icerigger || 12/11/2007 03:43 || Comments || Link || E-Mail|| [6458 views] Top|| File under:
Girls taught to value sex over achievement and intelligence
TEENAGE girls would rather be sexy than clever, according to a new book which blames celebrities such as Paris Hilton, Christina Aguilera and Britney Spears for the phenomenon.


Whoa. When did that start?

Carol Platt Liebau, a leading political commentator in the US and the first female managing editor of Harvard Law Review, warned young women were being taught to believe "sexy" equates to empowered. The author said "promiscuity and sexual aggression" were now being seen as the only way to achieve admiration. And she suggested girls now competed for attention based on how much they were sexually willing to do for boys. Women's groups last night also warned that the sexualisation of young girls was making them increasingly vulnerable.


Thus it's always been. The lusty peasant wenches have always outnumbered the ladies of culture and refinement. The advantage women have today is that they're free to decide which group they're going to belong to.

Ms Liebau's book, Prude: How The Sex-Obsessed Culture Damages Girls, blames the music and videos of Spears, Aguilera and Lil' Kim, as well as films such as Cruel Intentions, for making teenagers value sexuality above all else. She said: "The overwhelming lesson teenagers are now learning from the world around them is that being 'sexy' is the ultimate accolade, trumping intelligence, character and all other accomplishments. In a culture that celebrates Paris Hilton [and] thong underwear, there's scant modesty or achievement that isn't coupled with sex appeal. Girls are being led to believe that they're in control when it comes to sexual relationships.


I'm as impressed with Paris Hilton's achievements as the next man, but I'm also capable of assessing her value to society. I do hope she's not under the illusion the fellows admire her for her mind.

"But they're actually living in a profoundly anti-feminist landscape where girls compete for attention on the basis of how much they are sexually willing to do for the boys. And living in an overly sexualised culture takes a toll on girls."

This article starring:
Carol Platt Liebau
Posted by: Fred || 12/11/2007 00:00 || Comments || Link || E-Mail|| [6460 views] Top|| File under:
Africa Subsaharan
Mugabe rallies Africa against Europe as talks end in disarray

AFRICA and Europe's first summit in seven years ended in disarray yesterday, with no agreement on the key issue of trade and a defiant Robert Mugabe telling Africa to "fight the arrogance" of European countries opposed to his regime in Zimbabwe.


Europe doesn't have the continental testicles to actually demonstrate its "arrogance" by closing its wallet.

The two-day summit in Lisbon did agree an action plan and a promise to meet again in 2010, but the world's largest trading bloc and its poorest continent remained bitterly divided over how to replace current economic agreements. The EU is Africa's largest commercial partner, with trade totalling more than 155 billion (£112 billion) in 2006, but European officials and businessmen fear growing Chinese investment in Africa could displace it from the top spot.

The EU wants to replace the expiring trade accords with so-called Economic Partnership Agreements (EPAs), which anti-poverty groups have criticised for failing to provide protection for Africa's poor farmers and its fragile industry. "It's clear that Africa rejects the EPAs," the Senegalese president, Abdoulaye Wade, said angrily. "We are not talking any more about EPAs, we've rejected them ... we're going to meet to see what we can put in place of the EPAs."
Continued on Page 49
Posted by: Fred || 12/11/2007 00:00 || Comments || Link || E-Mail|| [6483 views] Top|| File under:
Arabia
Saudi king chooses half-brother to head succession body
Saudi Arabia's ruling monarch has appointed his half-brother to head a committee that will choose the desert kingdom's future kings and crown princes, the official SPA news agency reported on Monday. King Abdullah chose Prince Meshal bin Abdul Aziz al-Saud to lead the 35-member committee, set up to ensure a smooth transition of power in the world's biggest oil producer, ruled by the al-Saud dynasty for 75 years. The move is unlikely to have immediate consequences for the balance of power in the oil-rich kingdom, as Abdullah's successor Crown Prince Sultan, who will be 80 next month, is exempt from the new rules. The king, who is in his early 80s, announced the appointment of his half-brother at a gathering of royal family members in Riyadh on Sunday evening, SPA said. He said in a speech that the dynasty's founder Abdul Aziz bin Saud had advised his family to act as "one hand and one heart" and to "discuss any differences between us in a transparent manner and not allow anyone to interfere in our private matters."
Posted by: Fred || 12/11/2007 00:00 || Comments || Link || E-Mail|| [6459 views] Top|| File under:
Caucasus/Russia/Central Asia
Putin anoints deputy prime minister as heir to presidency
President Vladimir Putin ended months of speculation yesterday by naming Dmitry Medvedev, a 42-year-old economic liberal, as his preferred candidate to win Russia's presidential election next year.

The move all but guarantees that Medvedev, a first deputy prime minister, will win overwhelmingly in the poll on March 2. "I have known him very closely for more than 17 years and I completely and fully support this proposal," Putin said, during a meeting with leaders from four parties who announced they were all backing Medvedev's candidacy.

Medvedev, a former St Petersburg lawyer and Black Sabbath enthusiast, is regarded as more liberal and less hawkish towards the west than Sergei Ivanov, Russia's other first deputy prime minister, who was also a frontrunner for the job.

Putin is expected to retain influence over Russia's security services, including the military and the Federal Security Bureau or FSB, the successor agency to the KGB, which he headed before becoming president in 2000. Unlike Putin, Medvedev has no links with the security services. The president, who has to step down in May, has made it clear he intends to "influence" his successor, and has not ruled out returning to the Kremlin at some point.

"It's quite obvious that Medvedev won't be the almighty president that Putin used to be," said Fyodor Lykyanov, editor in chief of the journal Russia in Foreign Affairs.

Sergei Markov, a leading Kremlin analyst, said he expected three people to run the country after May: Medvedev, Putin and Viktor Zubkov, the prime minister. "Medvedev's ideology is liberal patriotism," Markov told the Guardian. "He is more liberal than Ivanov. He has no experience of working with law enforcement agencies, who will tend to see Putin as their main political chief."

Western diplomats were hopeful yesterday that a Medvedev presidency could lead to a rapprochement between Russia and the west, after a year which has seen disagreements over Kosovo, missile defence and the murder of Alexander Litvinenko in London.

Medvedev has no experience of foreign affairs. A rare speaker of English, his only appearance on the international stage was earlier this year at the annual economic forum in the Swiss ski resort of Davos. He is largely known abroad through his chairmanship of the state gas giant Gazprom. Here, he has taken an uncompromising line in negotiations with Russia's neighbours over gas prices.


So he can't speak English, has no experience in security, none in foreign affairs, and is known only as an arm-twister. Perfect for the job, doncha think?

Yesterday Putin said Medvedev's candidacy represented "an administration that will carry on the same policies that have brought us results for the past eight years". His United Russia party is expected to nominate Medvedev at a party congress on Monday. After that there are no serious obstacles between him and the presidency.

Nevertheless yesterday's announcement was a surprise. Recent speculation had suggested that Putin would endorse either Ivanov or Zubkov. "The majority of Russia's political analysts thought it was going to be Zubkov," Lilia Shevtsova, a senior associate at Moscow's Carnegie centre said. "Over the last month Medvedev was nowhere to be seen. He was sitting in his lonely government office."

Asked why Putin had picked him, she said: "He has proved many times that he is loyal. But he isn't a silovik (a member of Russia's security agencies)."


Which means he'll let Vlad run the security agencies in all but name.

Several other candidates have said they will contest the presidential election. They include the veteran communist leader Gennady Zyuganov and Garry Kasparov, the former world chess champion and leader of the opposition coalition, the Other Russia.
Posted by: Steve White || 12/11/2007 00:00 || Comments || Link || E-Mail|| [6481 views] Top|| File under:
Europe
Italy to Kosovars: Independence? Not so fast ...
(ANSA) - Brussels, December 10 - Italian Foreign Minister Massimo D'Alema on Monday urged Kosovo Albanians to avoid being in a hurry for independence from Serbia and to agree each step with the European Union. Speaking on the sidelines of an EU foreign ministers' meeting here, D'Alema also said Italy was pushing for Serbia to be granted candidate status for admission to the Union.

Foreign ministers were meeting to debate a common EU strategy on Kosovo on the same day as the deadline for a negotiated deal on the fate of the breakaway province passed without result.

D'Alema said there was broad agreement in the EU on the need to ''govern the process'' leading to independence so as to preserve hard-won stability in the region. ''Any step must be agreed with the European Union: the when and the how,'' he stressed.


Good luck with that, toothless tigers.


Leaders of Kosovo's ethnic Albanian majority had been widely expected to proclaim sovereignty around late January but there were signs on Monday that they might be willing to wait until March.


"We have studied the entrails of a slaughtered ram and March ... March is good."


Serbia, backed by Russia, fiercely opposes Kosovo's independence. But after four months of fruitless negotiations mediated by the EU, Moscow and Washington, the US and most European countries appear ready to accept it. EU heads of government are expected to meet on Friday and to produce the broad outline of a European strategy for Kosovo, with the goal of avoiding any violence.


hahahah...


It is feared that any bloodshed in Kosovo could spark a unrest and conflict elsewhere in the volatile Balkan region.

It is part of Europe's long-term strategy for the region to be closely involved in Kosovo's transition to independence. It is expected to offer to help running local administrations and policing the territory.


And the Kosovars will happily offer high-grade heroin, white-slavery networks, and the world's most efficient chop shops in exchange. My guess is that the good people of Kosovo will say "thank you very much, we'll take the cash"


D'Alema said another part of the EU's strategy should be to put Serbia on the path leading to eventual EU membership, noting that there had been greater collaboration recently between Serbia and the UN War Crimes Tribunal for the former Yugoslavia. D'Alema acknowledged that Serbia had still not provided access to fugitives sought by the tribunal but he said this should not prevent candidate status being given.


No EU candidacy for Kosovo, but they're begging Serbia to join ... hmmmm


Serbia, meanwhile, said on Monday that it had no intention of ''trading'' sovereignty over Kosovo for EU membership.


Nothing like blood-thirsty Muslims across the border (and, occasionally, over it) to focus attention on the matter at hand.



Kosovo has been under UN rule since 1999, when NATO bombs expelled Serb forces accused of the killing and ethnic cleansing of Albanian civilians while battling separatist rebels.

The UN Security Council is scheduled to discuss Kosovo on December 19, when Russia is expected to call for more negotiations. Russia warned on Monday that a unilateral declaration of independence by Kosovo's 90% ethnic-Albanian population could provoke a ''chain reaction'' of violence throughout the region.

NATO nations, who have 16,000 peacekeeping troops in Kosovo, agreed on Friday to maintain their force at current levels and to send more soldiers to control any outbreaks of violence that break out as Kosovo declares its independence from Serbia.

Italian Defence Minister Arturo Parisi said on Monday that Italy would not be boosting its roughly 2,000 Kosovo contingent for now ''We are aware of the complexity of the situation, but we are guided by the hope that everyone will be reasonable,'' he said.


hahahaha ...


''If the conditions should change, then this country and the European Union would clearly have to reconsider,'' he added.
Posted by: mrp || 12/11/2007 10:53 || Comments || Link || E-Mail|| [6494 views] Top|| File under:
Complaint filed over soccer jersey 'offensive to Islam'
A Turkish lawyer has filed a complaint to UEFA, the European football federation, after Italian club Inter Milan wore a football jersey with a symbol said to be offensive to Islam, during a game with the Turkish team Fenerbahçe.

The symbol of the northern Italian city of Milan, a red cross on a white background, was on the Inter Milan shirts during the Champions League game in November which saw Fenerbahçe lose by 3 goals to zero at Milan's San Siro stadium.

Lawyer Baris Kaska, has asked a Turkish tribunal to sanction Inter Milan for wearing the shirts which he says reminded Turks of an emblem of the Christian order of the Knights Templar.

Kaska said that the symbol is considered offensive in Islamic culture and asked the Turkish tribunal to sanction Inter Milan for their 'racist' action. He has asked UEFA, which organises the Champions League tournament, to cancel the three points earned by Inter Milan after its victory over Fenerbahçe. In an interview with Spain's daily La Vanguardia, Kaska said that "the cross reminded me of the bloody days of the past."

Inter Milan consciously decided not to wear the controversial shirt during their match in Istanbul, but did not think it was necessary to do the same while playing the return game in Milan.
Posted by: ryuge || 12/11/2007 07:06 || Comments || Link || E-Mail|| [6486 views] Top|| File under:
Serbia says it won't trade Kosovo for EU
Nope, nope, can't do it, nope ...

BELGRADE - Serbia is not prepared to trade off Kosovo's independence for any deal with the European Union, Deputy Prime Minister Bozidar Djelic said Monday as EU powers backed the province's statehood. 'There will be no trade of Kosovo for Europe, nor will Serbia ever accept it, and nobody's offering it,' Djelic told journalists in Belgrade, according to state-run news agency Tanjug. 'The European Union isn't a country, isn't a member of the United Nations, and nor will it be a part of the process on Kosovo.


The Euorpean Union isn't necessarily a democracy, isn't a republic, etc., etc ...

'That process belongs to the UN Security Council and all member countries of the United Nations, but in no way the European Union,' said Djelic.


And the UN is doing a sterling job in Kosovo, every bit as good a job as they've done in Darfur and the Ivory Coast ...

Serbia and the European Union last month initialled a so-called Stabilisation and Association Agreement, considered the first stepping stone for Western Balkan nations on the path to eventual EU membership. The act of initialling the SAA has symbolic but little legal value, ...


... as is all things EU ...

... only meaning that Belgrade and Brussels approve the content of the agreement's text.
Posted by: Steve White || 12/11/2007 00:00 || Comments || Link || E-Mail|| [6463 views] Top|| File under:
Czechs return 80 kg of enriched uranium to Russia
PRAGUE - The Czech Republic has returned 80 kg (176.4 lb) of highly enriched uranium in spent nuclear fuel to Russia as part of a push to reduce stockpiles of nuclear material worldwide, the US Embassy said on Monday. Sixteen transportation casks containing the fuel were shipped 'safely and securely' on special railway cars from a Czech research institute through Slovakia and Ukraine to Russia on Dec. 8, the embassy in Prague said a statement.

It marked the biggest shipment returning Russian-origin spent fuel in line with a 2005 agreement between the United States and Russia on enhanced nuclear security cooperation. 'This is an example of the international community working collectively to reduce the threat of nuclear terrorism, and is the kind of concrete international security action that increases both US security and that of our allies,' said US Ambassador to the Czech Republic Richard Graber.

The spent fuel from the Czech research institute was sent to an unidentified, secure Russian facility, where it will be reprocessed over the next several years, the embassy said. The shipment raised the total of highly enriched uranium fuel sent back to Russia to 590 kg (1,300 lb).
Posted by: Steve White || 12/11/2007 00:00 || Comments || Link || E-Mail|| [6458 views] Top|| File under:
Home Front: Politix
Efforts to pass massive spending bill collapse
Efforts to pass a massive compromise federal spending bill collapsed Monday as a top House Democrat abandoned the measure, accusing the White House and congressional Republicans of failing to bargain in good faith.

House Appropriations Committee Chairman David Obey, D-Wisconsin, had been working with moderate Republicans to try to generate momentum for a catchall spending bill that split the differences between increases sought by Democrats and the strict budget submitted by President Bush in February.

Instead, Obey said, he would rip up the compromise bill and devise a new one using the strict spending ceiling set by Bush -- but would reach it by whacking GOP priorities and stripping the measure of billions of dollars in pet projects for lawmakers in both parties.


Why don't you just let the GOP have its way and use the resultant landslide defeat to reverse the spending changes?


The Senate had been anticipated to take up the bill later in the week, add funding for Iraq and make some final trims to Democrats' vote-buying spending plans.

White House budget director Jim Nussle said Saturday that Bush would veto the omnibus spending bill sight unseen for exceeding Bush's budget by $18 billion.


Simple. Effective. Easily understood. Just like I like it.


"It is extraordinary that the president would request an 11 percent increase for the Department of Defense, a 12 percent increase for foreign aid, and $195 billion of emergency funding for the war, while asserting that a 4.7 percent increase for domestic programs is fiscally irresponsible," said Senate Appropriations Committee Chairman Robert Byrd, D-West Virginia.


So you are suggesting that it is responsible to increase spending on domestic programs simply because defense spending increases? Anyway, please tell me more about how earmarks, pork, pet projects, and responsible spending . . . . .


Nussle had accused Democrats of "trying to leverage troop-funding for more pork-barrel spending," but Obey said the opposite is true -- that the White House was willing to relent just slightly on domestic spending in order to obtain up to $70 billion for the wars in Iraq and Afghanistan.

"I don't see any purpose in stringing things out for table scraps," Obey said, threatening to cut off negotiations and produce a bill -- at Bush's strict budget number -- without any GOP help.

"Short of having somebody in authority sit down and say, 'OK, we will work out a reasonable compromise,' I don't see any point in prolonging the agony," Obey said. "I don't see how we have any choice but to go to the president's numbers on appropriations to make clear that we aren't going to link the war with token funding on the domestic side."


Yeah, it's going to be a bit tough for the Dems if they have to send in a committee to speak for them.


Obey's sentiments weren't universally shared among Democrats. Senate Appropriations Chairman Byrd still hoped to work out an agreement, and Senate Majority Leader Harry Reid, D-Nevada, met Monday afternoon with GOP counterpart Mitch McConnell of Kentucky in hopes of putting the omnibus measure back on track.


Yeah, these Democrats agreed with him, and those disagreed with him. And the Dems standing over there didn't know what to think.


The omnibus plan had been under discussion for more than three weeks and would have represented the best hope for avoiding a budget train wreck like the stalemate last year under GOP rule.


Just had to lay that one at the GOP's feet, didn't ya? You can be assured that you won't be fired by the editor this week.


The measure under development would roll together 11 unfinished spending bills funding every domestic Cabinet agency, as well as a foreign aid budget that's trimmed back from Bush's request.


And your paychecks, too, I'll bet!


The bill contained about $30 billion for U.S. efforts in Afghanistan, but Democratic leaders anticipate that Senate Republicans would have added to the measure up to $40 billion more for military operations in Iraq.

"They keep raising the ante," Obey said. "Now they're up to $70 billion (for Iraq and Afghanistan). I don't want to be part of any deal like that."


Then abstain.


Obey's comments appeared aimed in part at encouraging the sizable bloc of pragmatic Republicans supporting the split-the-differences bill to press GOP leaders to make concessions or risk losing funding for favored programs and hometown projects.

The infusion of war funds was expected to siphon off votes from anti-war Democrats, making it extremely difficult to assembled a hoped for veto-proof coalition of Democrats and GOP moderates for the bill.


Ha ha! Don't waste your time.


On Monday, MoveOn.org, a leading liberal advocacy group, called on lawmakers to oppose any war funding measure that does not include a timetable for withdrawing troops.


Easy for MoreOn to say when they don't have to worry about reelection to keep their power base around them.


The bill under development includes almost $11 billion above Bush's overall figure for the one-third of the U.S. budget appropriated each year by Congress, as well as $7.4 billion in emergency spending for pressing needs like border security and State Department operations in Iraq.


And how much for stuff that is not "pressing"?


Most of the emergency money was either requested by the White House or receives strongest backing from Republicans. Even items not officially requested by the White House budget office were requested by agency chiefs, Obey said.

"Most of that emergency spending is theirs," Obey said.


Horrible, horrible, most horrible. So?


Of the $11 billion increase Democrats sought for other programs, much of the money would have gone to reverse budget cuts sought by Bush to programs such as grants to state and local governments for law enforcement, community development, and water and sewer projects.
And the rest would go to additional pork? There's a start. Then reduce everything else by 1% across the board and you're done! I should be king, I tell ya! <->
The bill also would have provided small increases for health research, education and community health centers, among other programs. Homeland security grants to state and local police and firefighters would have received a $726 million boost, some 20 percent.


Forget the small stuff. The $726M makes sense, though. Maybe it needs more.

->
Posted by: gorb || 12/11/2007 06:03 || Comments || Link || E-Mail|| [6490 views] Top|| File under:
Civic groups slam US for 'abysmal' record on race
The United States is rife with racial discrimination and the authorities have an "abysmal" record on promoting equality, according to a report by a coalition of 250 civic groups published on Monday. The US Human Rights Network, which groups non-profit organizations, released its report to counter the findings of a US government report in April to the UN Committee on the Elimination of Racial Discrimination (CERD).


In that case I suggest we drop the subject of racial discrimination and never mention it again. We've been obsessing on the subject since I was a pre-teen and if we haven't made any progress then we never will. To hell with it.

The network said US minorities including African Americans, Native Americans, Hispanics and Muslims face discrimination in a range of areas including voting, policing and education. Immigrants are often unfairly treated, as are women and children from ethnic minorities, it said. A disproportionate number of minorities are arrested, charged, prosecuted and convicted compared with whites, and minorities are over-represented in US prisons, said the report titled "Turning a blind eye to injustice".


I don't suppose it has anything at all to do with empirical cultural differences? It can't possibly be that 53 percent of the violent crime in the US is committed by 12 percent of the population?

Schools in areas with high concentrations of minorities often lack adequate resources and, as a result, students score poorly in federally mandated examinations, it said. Minorities are "unfairly victimized" by racial profiling, a practice in which police can stop and frisk people based on their appearance. Muslims have been targeted particularly since the Sept. 11 attacks by Al Qaeda militants in 2001, it said.


Where are the statistics on that? We're never seen them.

"The ACLU (American Civil Liberties Union) calls upon the US to improve its abysmal performance in these areas and to take immediate, robust action to bring the US into compliance with its obligations under this vital Convention," the report said.

Continued on Page 49

This article starring:
Ajamu Baraka
American Civil Liberties Union
Amnesty International US
National Association for the Advancement of Colored People
UN Committee on the Elimination of Racial Discrimination
US Human Rights Network
Posted by: Fred || 12/11/2007 00:00 || Comments || Link || E-Mail|| [6457 views] Top|| File under:
Who's in the News
42
[untagged]
4
Taliban
4
Iraqi Insurgency
4
Global Jihad
4
al-Qaeda in Iraq
3
Palestinian Authority
2
TNSM
2
al-Qaeda in North Africa
2
Govt of Pakistan
2
Hezbollah
2
Muttahida Majlis-e-Amal
1
Jemaah Islamiyah
1
Muslim Brotherhood
1
Egyptian Islamic Jihad
1
Hamas
1
Govt of Syria
1
Islamic Jihad
Bookmark
E-Mail Me
The Classics
The O Club
Rantburg Store
The Bloids
The Never-ending Story
Thugburg
Gulf War I
The Way We Were
Bio
Merry-Go-Blog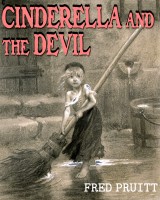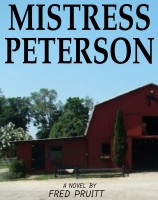 On Sale now!


A multi-volume chronology and reference guide set detailing three years of the Mexican Drug War between 2010 and 2012.

Rantburg.com and borderlandbeat.com correspondent and author Chris Covert presents his first non-fiction work detailing the drug and gang related violence in Mexico.

Chris gives us Mexican press dispatches of drug and gang war violence over three years, presented in a multi volume set intended to chronicle the death, violence and mayhem which has dominated Mexico for six years.
Click here for more information


Meet the Mods
In no particular order...


Steve White
Seafarious
Pappy
lotp
Scooter McGruder
john frum
tu3031
badanov
sherry
ryuge
GolfBravoUSMC
Bright Pebbles
trailing wife
Gloria
Fred
Besoeker
Glenmore
Frank G
3dc
Skidmark
Alaska Paul



Better than the average link...



Rantburg was assembled from recycled algorithms in the United States of America. No trees were destroyed in the production of this weblog. We did hurt some, though. Sorry.
3.239.4.127

Help keep the Burg running! Paypal: