-Obits-
Iconic Daredevil Evel Knievel Dies at 69
Evel Knievel's hard life killed him—it just took longer than he or anyone else might have expected. The hard-living motorcycle daredevil, whose bone-breaking, rocket-powered jumps and stunts made him an international icon in the 1970s, died Friday. He was 69.
He had been in failing health for years, suffering from diabetes and pulmonary fibrosis, an incurable condition that scarred his lungs. He had undergone a liver transplant in 1999 after nearly dying of hepatitis C, likely contracted through a blood transfusion after one of his many spills. He also suffered two strokes in recent years.

Longtime friend and promoter Billy Rundle said Knievel had trouble breathing at his Clearwater condominium and died before an ambulance could get him to a hospital.

Although he dropped off the pop culture radar in the '80s, Knievel enjoyed a resurgence in popularity in recent years. He made a good living selling autographs and endorsing products. Thousands came to Butte every year as his legend was celebrated during "Evel Knievel Days."

"They started out watching me bust my ass, and I became part of their lives," Knievel said. "People wanted to associate with a winner, not a loser. They wanted to associate with someone who kept trying to be a winner."

Posted by: Fred || 12/02/2007 09:20 || Comments || Link || E-Mail|| [6482 views] Top|| File under:
Africa Subsaharan
Ending Famine, Simply by Ignoring the Experts
Interesting article on the corn crop in Malawi. Yes, it is indeed interesting, though the NYT bleats its usual nonsense about free enterprise -- bad -- and subsidies -- good. But it shows one way to help a poor country lift itself up, and that in turn is a lesson for us to use as we work to suppress terrorism around the world.
Posted by: Steve White || 12/02/2007 00:00 || Comments || Link || E-Mail|| [6506 views] Top|| File under:
Mohammed the Mole gets a name change
First there was Mohammed the Mole and Dipak the Dalmatian. Now there is Morgan the Mole and Dipak the Dalmatian. A British children's author who named his fictitious mole Mohammed and the dog Dipak in an attempt to promote multi-culturalism, has backed away from the first for fear of offending Muslims. Author Kes Gray said he changed the mole's name after reading about the fate of British school teacher Gillian Gibbons who is in prison in Sudan for allowing her class to name a teddy bear Mohammed.

Gray told The Sunday Times, London that he "had no idea at all of the sensitivities of the name Mohammed until seeing this case in Sudan" and he added that the Hindu and Muslim names for his animals characters had merely been a way to "embrace other cultures...I had no idea it would backfire like this. I was in Egypt this year and everyone was called Mohammed. I just thought it was a popular name".

Gray's book, an illustrated volume called Who's Poorly Too, has sold 40,000 copies in Britain and abroad over the last eight years it has been in print. But the author says he decided to postpone a re-print and rename the mole to guard against the possibility of trouble from angry Muslims.

Many believe Gray's self-censorship and caution may be political correctness gone mad especially as he has never received any complaints about the mole's name and many British Muslims have robustly attacked the Sudanese hardline on Gibbons as a bad advert for Islam.

The overwhelming British Muslim plea for Gibbons to have been spared by the Sudanese judges came as 10,000 teddies, named Adam the Muslim Prayer Bear, were reportedly bought by Muslim families in Britain to raise money for Sudanese refugees. Adam bear's name is that of another prophet of Islam and at £15 a piece, he recites Assalam-o-alaikum when his paws are pressed. The bears, marketed by the Islamic Society of Britain, to raise funds for charity, have not sparked unease or complaints in the three years they have been sold.
Posted by: ryuge || 12/02/2007 10:01 || Comments || Link || E-Mail|| [6496 views] Top|| File under:
China-Japan-Koreas
Shanghai in free fall as oil giant plummets
The newly floated oil giant PetroChina has lost a third of a trillion dollars in nominal value in just three weeks, plummeting to a fresh low yesterday as angst gripped the Shanghai stock market.

PetroChina briefly boasted a paper worth of a trillion dollars when it floated 2.2pc of its shares

The benchmark CSI 300 index of Chinese stocks has dropped 18pc in November, the worst one-month fall in more than a decade. The bourse has tumbled 22pc since peaking in mid-October after a wild speculative boom that saw prices triple in a year - much like the final phase of Japan's Nikkei frenzy in 1989. It now qualifies as an official "bear market".

What began as a bout of profit-taking in Shanghai now risks turning into a serious correction as the government steps up efforts to ration credit and drain liquidity. Beijing is alarmed by 6.5pc inflation and surging food prices, afraid it could set off political unrest amongst China's vast army of footloose urban migrants.

PetroChina briefly boasted a paper worth of a trillion dollars when it floated 2.2pc of its shares on November 5, vaulting ahead of Exxon to become the world's richest corporation by far - in theory.

But US investor Warren Buffett earlier cashed in his minority holding for a 600pc gain of $3.5bn (£1.7bn), warning that the Shanghai boom had become unstable. The Shanghai market still remains expensive with an average price to earnings ratio of 55.
advertisement

PetroChina's trillion-dollar tag was widely viewed as absurd given the company's struggle to tap new oil reserves around the world.

The share price has since fallen 37pc. Shenhua Energy is down 32pc, a fate shared by a long list of resource, industrial, and trading companies deemed sensitive to the credit cycle.

Among the losers yesterday were: Cosco shipping (down 5.5pc on the day); Harbin Pharmaceutical (-5.65pc); Aluminium Corp of China (-4.9pc); Wuhan Iron & Steel (-4.27pc) and Baoshan Iron & Steel (-3.9pc).

The tumbling stock market may be a warning that the Chinese economy is headed for a sharper slowdown than expected after years of torrid growth, reaching an annual rate of 12pc this autumn.

The country is heavily reliant on exports, which make up 40pc of GDP. Most of the goods are low-margin consumer items shipped to the US and Europe.

A study this month by China's commerce ministry said the fall-out from America's sub-prime crisis posed a serious economic threat. "If demand in the US drops further, Chinese exporters will be devastated by a rapid and continuous fall in orders," it said.

Nouriel Roubini, an economist at New York University, said China lacks sufficient demand at home to withstand a serious US downturn.

China could now pay a heavy price for holding down its currency and relying for too long on a mercantilist export model. Investment is 43pc of GDP, and much of it has gone into factories and plant to produce goods that the world cannot easily absorb. Read
Posted by: Anonymoose || 12/02/2007 21:01 || Comments || Link || E-Mail|| [6523 views] Top|| File under:
Europe
France stunned by rioters' savagery
In retrospect, it was not a good idea to have left his pistol at home. Called to the scene of a traffic accident in the Paris suburbs last Sunday, Jean-François Illy, a regional police chief, came face to face with a mob of immigrant youths armed with baseball bats, iron bars and shotguns. What happened next has sickened the nation. As Illy tried to reassure the gang that there would be an investigation into the deaths of two teenagers whose motorbike had just collided with a police car, he heard a voice shouting: "Somebody must pay for this. Some pigs must die tonight!"

The 43-year-old commissaire realised it was time to leave, but that was not possible: they set his car ablaze. He stood as the mob closed in on him, parrying the first few baseball bat blows with his arms. An iron bar in the face knocked him down. "I tried to roll myself into a ball on the ground," said Illy from his hospital bed. He was breathing with difficulty because several of his ribs had been broken and one had punctured his lung.

His bruised and bloodied face signalled a worrying new level of barbarity in the mainly Muslim banlieues, where organised gangs of rioters used guns against police in a two-day rampage of looting and burning last week. Not far from where Illy was lying was a policeman who lost his right eye after being hit by pellets from a shotgun. Another policeman displayed a hole the size of a 10p coin in his shoulder where a bullet had passed through his body armour.

Altogether 130 policemen were injured, dozens by shotgun pellets and shells packed with nails that were fired from a homemade bazooka. It prompted talk of urban "guerrilla warfare" being waged on French streets against the forces of law and order.

By the end of the week an extraordinarily heavy police presence in Villiers-le-Bel, where most of the rioting took place, appeared to have halted the violence: on top of public transport strikes and student protests against his reform plans, Nicolas Sarkozy, the French president, could not afford a repeat of 2005, when a similar incident involving the deaths of two youths provoked the worst French urban unrest in four decades.

Things were so tense in the suburbs, however, that the riots could easily erupt again with the prospect of deaths on either side setting off a much greater explosion and, conceivably, the deployment of the army to keep peace. "Given the weapons being used, it was lucky that nobody was killed," said a policeman. Nearby were the charred remains of the local constabulary. The nursery school was burnt down. So was the library.

"It felt like they were out to kill us," said one of the officers in Villiers-le-Bel last week. "We knew that there were weapons in the suburbs, but they have never been turned against us like that. The kids were shooting at us at close range, loading and reloading their weapons. I've never seen anything like it."

Sarkozy has ordered a full judicial inquiry into the teenagers' deaths, even though all the evidence seems to support the police version that the boys were thrown from their unlicensed motorcycle when it accidentally collided with a patrol car. Friends and relatives of the victims dismiss the official account of the incident as fantasy.

As for Illy, he says he is not feeling vengeful but has identified one of his attackers from police photographs. He is certain to be able to pinpoint the rest. "Fortunately," he said, "I've got a very good memory."
Posted by: ryuge || 12/02/2007 10:33 || Comments || Link || E-Mail|| [6505 views] Top|| File under:
India-Pakistan
India conducts new missile interceptor test
Balasore: India on Sunday tested a specially developed high-speed interceptor missile, Advanced Air Defence (AAD), over the Bay of Bengal to examine its capability to destroy a missile, defence sources said in Balasore, Orissa.

As a part of its air defence exercise, scientists fired the high-speed interceptor missile a few minutes after an electronics target was blasted off from Chandipur-on-Sea near Balasore. The interceptor missile was fired at 10.44 am IST from Inner Wheeler Island off the Orissa coast. The electronics target, a derivative of Prithvi missile, was fired at 10.42 am from the Integrated Test Range (ITR) of Chandipur, located about 120 km from Wheeler Island, defence sources said.

Defence sources described the Sunday trial as a mock trial and said a final one would be conducted subsequently after analysing data.

On November 27, 2006, defence scientists had successfully conducted the Prithvi Air Defence exercise similarly in the Bay of Bengal off the Orissa coast, using a modified version of Prithvi to destroy an incoming target missile.

The AAD used on Sunday was a new missile and not a derivative or an update of any existing missile. It was specially designed and developed by Defence Research and Development Organisation (DRDO) for this role, the defence sources said. In performance, the AAD is slightly better than US' PAC-3 (Patriot Advanced Capability) in interception, altitude and range against incoming ballistic missiles, the sources said.
Posted by: john frum || 12/02/2007 07:12 || Comments || Link || E-Mail|| [6490 views] Top|| File under:
Benazir launches election campaign
Ex-PM visits Peshawar, seeks Pashtuns' support in polls

Claims govt trying to rig polls by giving pro-govt candidates bogus votes
Posted by: Fred || 12/02/2007 00:00 || Comments || Link || E-Mail|| [6464 views] Top|| File under: Govt of Pakistan
International-UN-NGOs
US says it has right to kidnap British citizens
AMERICA has told Britain that it can "kidnap" British citizens if they are wanted for crimes in the United States. A senior lawyer for the American government has told the Court of Appeal in London that kidnapping foreign citizens is permissible under American law because the US Supreme Court has sanctioned it.

The admission will alarm the British business community after the case of the so-called NatWest Three, bankers who were extradited to America on fraud charges. More than a dozen other British executives, including senior managers at British Airways and BAE Systems, are under investigation by the US authorities and could face criminal charges in America.

Until now it was commonly assumed that US law permitted kidnapping only in the "extraordinary rendition" of terrorist suspects.
Continued on Page 49
Posted by: lotp || 12/02/2007 00:00 || Comments || Link || E-Mail|| [6464 views] Top|| File under:
Syria-Lebanon-Iran
Tight trousers targeted in Iran clothing crackdown
TEHERAN - Iranian police will crack down on women in Teheran flouting Islamic dress codes with winter fashions deemed immodest, such as tight trousers tucked into long boots, an officer was quoted as saying on Saturday.

"Considering the start of the cold season and its special way of dressing, police will start early next week a drive against women who wear improper dress," Teheran police chief Ahmad Reza Radan was quoted as saying by state news agency IRNA.

"Tight trousers tucked inside long boots while wearing short overcoats are against Islamic codes," the police chief said. "Wearing a hat or cap instead of scarves is also against Islamic dress codes."


You'll just have to freeze, gals.

Police regularly clamp down on skimpier clothing and looser headscarves in the summer. Usually this is for just a few weeks but this year the campaign has run into the autumn.
Posted by: Steve White || 12/02/2007 00:00 || Comments || Link || E-Mail|| [6461 views] Top|| File under:
Who's in the News
34
[untagged]
6
Govt of Iran
5
Govt of Pakistan
4
Global Jihad
2
Hezbollah
2
Palestinian Authority
1
Iraqi Insurgency
1
Taliban
1
TNSM
1
al-Qaeda
1
al-Qaeda in Iraq
1
Govt of Sudan
1
Hamas
1
HUJI
Bookmark
E-Mail Me
The Classics
The O Club
Rantburg Store
The Bloids
The Never-ending Story
Thugburg
Gulf War I
The Way We Were
Bio
Merry-Go-Blog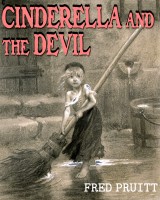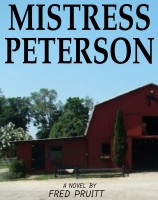 On Sale now!


A multi-volume chronology and reference guide set detailing three years of the Mexican Drug War between 2010 and 2012.

Rantburg.com and borderlandbeat.com correspondent and author Chris Covert presents his first non-fiction work detailing the drug and gang related violence in Mexico.

Chris gives us Mexican press dispatches of drug and gang war violence over three years, presented in a multi volume set intended to chronicle the death, violence and mayhem which has dominated Mexico for six years.
Click here for more information


Meet the Mods
In no particular order...


Steve White
Seafarious
Pappy
lotp
Scooter McGruder
john frum
tu3031
badanov
sherry
ryuge
GolfBravoUSMC
Bright Pebbles
trailing wife
Gloria
Fred
Besoeker
Glenmore
Frank G
3dc
Skidmark
Alaska Paul



Better than the average link...



Rantburg was assembled from recycled algorithms in the United States of America. No trees were destroyed in the production of this weblog. We did hurt some, though. Sorry.
3.234.210.25

Help keep the Burg running! Paypal: