-Lurid Crime Tales-
Judge Sticks It To Three Rotten Lawyers
Melbourne Mills' face went from shock to disbelief yesterday as he and co-defendants Shirley Cunningham Jr. and William Gallion were ordered out of a Covington federal courtroom to jail.

Just seconds earlier, U.S. District Judge William Bertelsman granted the three suspended lawyers' request to delay a criminal trial until January but immediately revoked the suspended lawyers' bond.

As Bertelsman walked off the bench, Hale Almand Jr., a lawyer for Gallion, began to protest as the courtroom erupted. Bertelsman cut him off.

"I told you that's what I was going to do," Bertelsman said as he left the courtroom.

Mills, Cunningham and Gallion, who were indicted in June on one count each of conspiracy to commit wire fraud, were being held at the Boone County jail last night and may remain there until the January trial. The three suspended lawyers, who used to practice in Lexington, had been free on their own recognizance since June. Defense attorneys for the three men declined to comment on whether they would appeal the decision.

Mills, 76, Cunningham, 52, and Gallion, 56, are accused of taking $64 million of a $200 million diet-drug settlement that should have gone to 440 clients in a 2001 Boone Circuit Court case.

In 2004, some of the former clients sued the three men in civil court, demanding a full accounting of the settlement money. In 2006, special Judge William Wehr ruled that the suspended lawyers had breached their fiduciary duty to their clients. Last week, Wehr ordered that the three men should have to repay $42 million plus interest to their clients. Wehr also delayed a September civil trial that would decide punitive damages until after the criminal case against the three was completed.

Bertelsman's decision came at the end of what was supposed to be a routine status hearing on whether defense lawyers for the three men were going to be ready for an Oct. 15 criminal trial. Defense lawyers told Bertelsman that it was unlikely that they were going to be able to meet the first deadline in the case because of the volume of evidence federal prosecutors had accumulated during the investigation: more than 100 boxes containing 200,000 documents.

Stephen Dobson III, a lawyer for Cunningham, told Bertelsman that a contractor who was copying the documents for the defense would not be able to get the documents to the lawyers until the first week of September, weeks after the Aug. 20 deadline for the defense to file motions challenging the government's case.

But Bertelsman said he didn't understand why the defense needed all 200,000 documents to prepare their defense.

Assistant U.S. Attorney Laura Voorhees said there were 440 individual client files and records from the Kentucky Bar Association, which temporarily suspended the three lawyers last year, as well as financial records from 25 to 30 banks.

Bertelsman said he hesitated to grant a continuance because the civil case has been delayed until the criminal case was completed. Jim Shuffett, an attorney for Mills, said the civil case should not be a consideration because it's far from over. A motion filed in June is asking the Court of Appeals to overturn Wehr's March 2006 decision saying that three suspended lawyers had breached their fiduciary duty. Shuffett said he expected more motions to be filed with the Court of Appeals in coming days.

Bertelsman then told defense attorneys that if he delayed the trial, he was thinking of revoking the bond of the three defendants. The judge then gave defense lawyers a 15-minute recess to consider their options.

When Bertelsman returned after the recess, he told Voorhees and the defense lawyers that he had concerns about how the delay would appear to the public.

"In my opinion, not only are these three men on trial; the whole legal profession is on trial," Bertelsman said. If the trial is delayed, he said, it may appear that the legal system and Bertelsman were part of a conspiracy.

Voorhees told Bertelsman that she believed that the defense lawyers should be granted a delay so they could adequately prepare their defense.

"We don't want this case to be overturned on appeal," Voorhees said. The prosecution also never asked that the men's bond be revoked or that they be sent to jail.

Bertelsman said the three lawyers, if they are convicted, face 20 years in federal prison, not to mention the loss of millions of dollars, so it was in their interest to delay the trial. Regardless, Bertelsman granted the motion, delaying the trial until Jan. 7, and then abruptly remanded the three men to the custody of the U.S. Marshals.

Shuffett said after the hearing that the defense lawyers were going to meet to discuss their options.

"There is recourse available," Shuffett said, but declined to say what that recourse may be. Defense lawyers for Cunningham and Gallion did not return calls asking for comment.

The three suspended lawyers can ask Bertelsman to reconsider his decision and ask for a hearing to determine bond, or they can directly appeal the decision to the 6th U.S. Circuit Court of Appeals.

Angela Ford, who represents more than 400 former fen-phen clients in the civil lawsuit, said Bertelsman's decision reflects the outrage that many lawyers in Kentucky feel about this case.

"He's a very well-respected, no-nonsense judge. It sounds like he was sympathetic to the effect the delays have had on the victims," Ford said.


Haw Haw. Looks like they outsmarted themselves.
Posted by: Anonymoose || 08/11/2007 13:56 || Comments || Link || E-Mail|| [313 views] Top|| File under:
WaPo: Did Cho Make Dry Run at Va. Tech? [+ interesting item]
An update on the investigation, but the best part is at the end :



Excerpt:

Agents from the Bureau of Alcohol, Tobacco, Firearms and Explosives, who assembled a sketch of Cho that they say fits that profile, also think Cho mentally and physically tried to transform himself into an alter ego he called "Ax Ishmael" before his rampage. The words "Ax Ishmael" were scrawled in red on Cho's left arm when his body was found in a Norris Hall classroom. Federal investigators said the term is based on the biblical figure Ishmael, the son of the prophet Abraham and Hagar, a maidservant to his wife.

"That release of information was not authorized by the investigative team," Flaherty said, adding that police do not know what, if any, significance "Ax Ishmael" might have in explaining Cho's actions.



Emphasis added. Note the non-denial denial.
Posted by: mrp || 08/11/2007 12:46 || Comments || Link || E-Mail|| [296 views] Top|| File under:
Africa North
LGF: Egyptian Cleric Teaches Kids It's OK to Lie
Video posted also at link



From a children's program on Egypt's Al-Nas TV, Egyptian cleric Mahmoud Al-Masri instructs children on the times when it is appropriate to lie: to a wife, to Jews, and to reconcile two arguing Muslims. (Courtesy of MEMRI TV.)

Mahmoud Al-Masri: We should not teach our children to lie, because it is forbidden. But there are three types of lies that are permitted. Let me tell you what they are.
[...]

The first, my dears, is lying to the wife in matters of the heart. You are not married yet, but Allah willing, you will be one day, and then you will know what I'm talking about. The wife always likes her husband to say sweet things to her: "I love you," "I'm crazy about you," things like that. All the forbidden things he used to say before he was married –he should say them now, when they are no longer forbidden. The wife always likes to hear emotional stuff, in order to feel stability in life. The wife does not want money. She wants sweet words and emotions. Sometimes, the husband reaches the point where he gets tired of his wife, and can't stand her, and doesn't want to see her anymore. The same goes for the wife – she can't wait for the day that Allah will take him away from her. So what should we do in such a situation? In order to preserve the Muslim family, the Prophet Muhammad allowed the husband or wife to lie to one another – but only about matters of the heart, mind you. About what?

Children: Matters of the heart.

Mahmoud Al-Masri: Matters of the heart. If the wife asks her husband: "Do you love me, Abu Muhammad?" He should say: "Of course I love you, honey. How could anyone not love you?" He might not love her at all, but when he says: "I love you," she feels happy and stable, and feels that this is still her home, and that these are still her children and her husband. Right? But if he were to say to her: "The Prophet has forbidden lying, so I cannot tell a lie – I hate you, I want to kill you, and get rid of you..." Can they possibly continue to live together after this? No. That's why the Prophet Muhammad said: "You are allowed to lie to your wife, but only about matters of the heart." He is not allowed to lie to her about money, or about his comings and goings, and so on. No – only about matters of the heart. "Do you love me?" "I'm crazy about you, my life, you are a part of my heart. If you opened my heart, you wouldn't find anybody there but you." You should say such things that will make her happy and fix matters. That, my dears, is the first kind of lies that are permitted. What lies?

Children: Permitted lies.

Mahmoud Al-Masri: Permitted lies. There's no such thing as a "white lie" or a "black lie." No, there are exceptions. My dears, the second kind is lying to the enemy in times of war. What does this mean? For example, somebody joins the army, and a war breaks out, between us and the Jews, for example. He is captured by the Jews, who ask him: "Where do you keep your weapons, where is your artillery, and where are your airplanes, and so on?" He knows, but what will happen if he tells them the truth? He will destroy his country, right? So what should he do? If, for example, he knows that the tanks are at Heliopolis, he should say they are at Hilwan. Is he lying or not?

Children: Yes.

Mahmoud Al-Masri: But it is permitted, in order to defend his country. Do you get it, my dears? So this is the second kind of lies that is permitted. The third kind is in order to reconcile two rivals. What does that mean? What's your name?

Ahmad: Ahmad.

Mahmoud Al-Masri: And what is yours? Mahmoud. Ahmad quarrels with Mahmoud, and the two are mad at each other, After the show, they might got out and hit each other. What should we do? We take Ahmad aside, and say to him: "Ahmad, you are mad at Mahmoud, but Mahmoud loves you very much, and keeps saying: I love Ahmad very much and don't know why he's mad at me. I want to make up with him, and if I was sure he would agree to make up with me, I'd tell him I love him very much." And then you go to Mahmoud and say to him: "Why are you mad at Ahmad? Ahmad praises you, and loves you very very much." Did I lie to him? Yes, I did. But is this lie permitted or forbidden?

Children: It's permitted.

Mahmoud Al-Masri: How come? Because we are reconciling two Muslims.
Posted by: Delphi || 08/11/2007 15:26 || Comments || Link || E-Mail|| [441 views] Top|| File under:
Arabia
Mecca Pilgrims say Saudi police tortured them
Eight British and American Shi'ite Muslims who said they were arrested and tortured by religious police as they prayed during a pilgrimage to Saudi Arabia called Friday for a full inquiry into their ordeal. The group, some of Iraqi descent and aged between 16 and 26, told a London news conference they had been detained and beaten by police during their visit to holy city of Mecca. Saudi Arabia's embassy in London was not immediately available to comment on the allegations.
Posted by: Fred || 08/11/2007 00:00 || Comments || Link || E-Mail|| [306 views] Top|| File under:
Bangladesh
Onslaught of diarrhoea, pneumonia continues
The onslaught of water-borne diseases in the capital continues with around a thousand patients checking every day into the International Centre for Diarrhoeal Disease Research, Bangladesh (ICDDR, B) alone. The number is around 500 at Dhaka Medical College Hospital (DMCH). A total of 840 people with cases of diarrhoea and pneumonia were admitted to the ICDDR, B in 20 hours ending at 8:00pm yesterday. Some 900 were admitted in the previous 24 hours, said Shahadat Hossain of the health research centre located at Mohakhali.

According to the Directorate General of Health control room, 4,146 people contracted diarrhoea across the country in the 24 hours ending at yesterday noon. During the same period, 45 people drowned in floodwaters, three died of diarrhoea, and another three from snakebites.

The number of people diagnosed with respiratory diseases stood at 1,190, eye infections at 209 while 4,133 were reported to have come down with various water-borne diseases. Experts say diarrhoeal and respiratory diseases began to spread as floodwater started receding and it is evident in the hospitals across the city and elsewhere in the country.
Posted by: Fred || 08/11/2007 00:00 || Comments || Link || E-Mail|| [301 views] Top|| File under:
Britain
Former British spy claims mystic powers
A renegade former British spy who was jailed after blowing the whistle on alleged wrongdoing in the intelligence services has claimed to have new-found powers as a mystic.

David Shayler told British cable channel More4 News that he had visited a psychic who he believes channelled the spirit of Mary Magdalene and anointed him as the Messiah.

David Shayler told British cable channel More4 News that he had visited a psychic who he believes channelled the spirit of Mary Magdalene and anointed him as the Messiah.

"Suddenly my whole life made sense," the 41-year-old former officer with Britain's domestic intelligence service MI5 said in an interview broadcast Thursday evening. "I felt a sense of peace, I suddenly realised why it had been how it had, why I seem to get such a strange deal from the universe, when I seem to be trying to tell the truth about everything."

Shayler told the programme his new powers included the ability to change the weather and that he had helped prevent the attempted car bombings in London and Glasgow in June through meditation.

Shayler told the programme his new powers included the ability to change the weather and that he had helped prevent the attempted car bombings in London and Glasgow in June through meditation. He also claimed that his favourite football team, English Premiership side Middlesbrough, won a place in the 2006 UEFA cup final against Spanish side Seville because he had "channelled the light". Boro lost.

Shayler was released from prison in in 2002 after serving seven weeks for breaching Britain's Official Secrets Act. He left MI5 in 1996 and subsequently made a number of allegations, including that Britain's overseas intelligence service, MI6, plotted to assassinate the Libyan leader Moamer Kadhafi.
Posted by: Fred || 08/11/2007 00:00 || Comments || Link || E-Mail|| [289 views] Top|| File under:
Caucasus/Russia/Central Asia
Dupe entry: Bears Preparing for an East Coast Run?
They were an infrequent, though powerful symbol of the Cold War; occasional flights by Russian TU-95 "Bear" bombers along the U.S. eastern seaboard. Launching out of bases in central Russia, the huge, long-range bombers would fly north toward the Kola Peninsula, then swing southwest along the Norwegian coast and head for the Greenland-Iceland-United Kingdom (GIUK) gap. After passing Iceland, the Russian bomber (usually a single-ship) continue on its west/southwest heading, flying parallel to the east coast before landing in Cuba.

Thanks to timely intelligence cueing, the flights rarely came as a surprise. The Bears were closely tracked along their journey, and shadowed by Norwegian, British, American and Canadian Air Force jets, depending on their flight route. If we had a carrier battle group in the area--a frequent target for TU-95 show-of-force missions--Navy fighters participated as well. While the Russian flights served as a notice of their long-range strike capabilities, the "escorting" F-15s, F-16s, F-14s, CF-18s and F-18s reminded Bear crews that they were hardly invulnerable.

With the end of the Cold War, the bomber leg of Moscow's strategic triad essentially collapsed. Russian bombers--and their crews--spent most of their time on the ground, due to fuel shortages and funding woes. Flights along our eastern seaboard stopped, and missions against Iceland, Norway and various Pacific rim targets decreased dramatically.
Continued on Page 49
Posted by: tu3031 || 08/11/2007 11:38 || Comments || Link || E-Mail|| [310 views] Top|| File under:
Russian footage of underwater pole claim taken from Titanic film
This is nearly as pathetic as the Iranian "missile tests" and "jet fighters".

Money quote from the kid who figured out the Photoshop:


"I've heard they don't always tell the truth in Russia, but I didn't think they could have screwed it up that badly," said the teenager, who has watched Titanic at home on numerous occasions
Posted by: lotp || 08/11/2007 00:00 || Comments || Link || E-Mail|| [556 views] Top|| File under:
China-Japan-Koreas
In China, a High-Tech Plan to Track People
NY Slimes, but interesting.



At least 20,000 police surveillance cameras are being installed along streets here in southern China and will soon be guided by sophisticated computer software from an American-financed company to recognize automatically the faces of police suspects and detect unusual activity.


American financed? Great. Just great. Apparently these pricks haven't taken their Human Rights 101 classes yet.


Starting this month in a port neighborhood and then spreading across Shenzhen, a city of 12.4 million people, residency cards fitted with powerful computer chips programmed by the same company will be issued to most citizens.

Data on the chip will include not just the citizen's name and address but also work history, educational background, religion, ethnicity, police record, medical insurance status and landlord's phone number. Even personal reproductive history will be included, for enforcement of China's controversial "one child" policy. Plans are being studied to add credit histories, subway travel payments and small purchases charged to the card.

Security experts describe China's plans as the world's largest effort to meld cutting-edge computer technology with police work to track the activities of a population and fight crime. But they say the technology can be used to violate civil rights.

The Chinese government has ordered all large cities to apply technology to police work and to issue high-tech residency cards to 150 million people who have moved to a city but not yet acquired permanent residency.

Both steps are officially aimed at fighting crime and developing better controls on an increasingly mobile population, including the nearly 10 million peasants who move to big cities each year. But they could also help the Communist Party retain power by maintaining tight controls on an increasingly prosperous population at a time when street protests are becoming more common.


Ya think? Only an afterthought, I'm sure.


"If they do not get the permanent card, they cannot live here, they cannot get government benefits, and that is a way for the government to control the population in the future," said Michael Lin, the vice president for investor relations at China Public Security Technology, the company providing the technology.

Incorporated in Florida, China Public Security has raised much of the money to develop its technology from two investment funds in Plano, Tex., Pinnacle Fund and Pinnacle China Fund. Three investment banks — Roth Capital Partners in Newport Beach, Calif.; Oppenheimer & Company in New York; and First Asia Finance Group of Hong Kong — helped raise the money.

Shenzhen, a computer manufacturing center next to Hong Kong, is the first Chinese city to introduce the new residency cards. It is also taking the lead in China in the large-scale use of law enforcement surveillance cameras — a tactic that would have drawn international criticism in the years after the Tiananmen Square killings in 1989.

But rising fears of terrorism have lessened public hostility to surveillance cameras in the West. This has been particularly true in Britain, where the police already install the cameras widely on lamp poles and in subway stations and are developing face recognition software as well.

New York police announced last month that they would install more than 100 security cameras to monitor license plates in Lower Manhattan by the end of the year. Police officials also said they hoped to obtain financing to establish links to 3,000 public and private cameras in the area by the end of next year; no decision has been made on whether face recognition technology has become reliable enough to use without the risk of false arrests.

Shenzhen already has 180,000 indoor and outdoor closed-circuit television cameras owned by businesses and government agencies, and the police will have the right to link them on request into the same system as the 20,000 police cameras, according to China Public Security.

Some civil rights activists contend that the cameras in China and Britain are a violation of the right of privacy contained in the International Covenant on Civil and Political Rights.

Large-scale surveillance in China is more threatening than surveillance in Britain, they said when told of Shenzhen's plans.

"I don't think they are remotely comparable, and even in Britain it's quite controversial," said Dinah PoKempner, the general counsel of Human Rights Watch in New York. China has fewer limits on police power, fewer restrictions on how government agencies use the information they gather and fewer legal protections for those suspected of crime, she noted.

While most countries issue identity cards, and many gather a lot of information about citizens, China also appears poised to go much further in putting personal information on identity cards, Ms. PoKempner added.

Every police officer in Shenzhen now carries global positioning satellite equipment on his or her belt. This allows senior police officers to direct their movements on large, high-resolution maps of the city that China Public Security has produced using software that runs on the Microsoft Windows operating system.

"We have a very good relationship with U.S. companies like I.B.M., Cisco, H.P., Dell," said Robin Huang, the chief operating officer of China Public Security. "All of these U.S. companies work with us to build our system together."


I can imagine Dell getting involved because they'll do anything for a buck. But HP? IBM? Cisco? Ugh.


The role of American companies in helping Chinese security forces has periodically been controversial in the United States. Executives from Yahoo, Google, Microsoft and Cisco Systems testified in February 2006 at a Congressional hearing called to review whether they had deliberately designed their systems to help the Chinese state muzzle dissidents on the Internet; they denied having done so.


I'm sure they did.


China Public Security proudly displays in its boardroom a certificate from I.B.M. labeling it as a partner. But Mr. Huang said that China Public Security had developed its own computer programs in China and that its suppliers had sent equipment that was not specially tailored for law enforcement purposes.


Got each others' backs, it seems.


The company uses servers manufactured by Huawei Technologies of China for its own operations. But China Public Security needs to develop programs that run on I.B.M., Cisco and Hewlett-Packard servers because some Chinese police agencies have already bought these models, Mr. Huang said.

Mr. Lin said he had refrained from some transactions with the Chinese government because he is the chief executive of a company incorporated in the United States. "Of course our projects could be used by the military, but because it's politically sensitive, I don't want to do it," he said.

Western security experts have suspected for several years that Chinese security agencies could track individuals based on the location of their cellphones, and the Shenzhen police tracking system confirms this.

When a police officer goes indoors and cannot receive a global positioning signal from satellites overhead, the system tracks the location of the officer's cellphone, based on the three nearest cellphone towers. Mr. Huang used a real-time connection to local police dispatchers' computers to show a detailed computer map of a Shenzhen district and the precise location of each of the 92 patrolling officers, represented by caricatures of officers in blue uniforms and the routes they had traveled in the last hour.

All Chinese citizens are required to carry national identity cards with very simple computer chips embedded, providing little more than the citizen's name and date of birth. Since imperial times, a principal technique of social control has been for local government agencies to keep detailed records on every resident.

The system worked as long as most people spent their entire lives in their hometowns. But as ever more Chinese move in search of work, the system has eroded. This has made it easier for criminals and dissidents alike to hide from police, and it has raised questions about whether dissatisfied migrant workers could organize political protests without the knowledge of police.

Little more than a collection of duck and rice farms until the late 1970s, Shenzhen now has 10.55 million migrants from elsewhere in China, who will receive the new cards, and 1.87 million permanent residents, who will not receive cards because local agencies already have files on them. Shenzhen's red-light districts have a nationwide reputation for murders and other crimes.

Posted by: gorb || 08/11/2007 17:15 || Comments || Link || E-Mail|| [404 views] Top|| File under:
India-Pakistan
MMA senator 'bribes' Customs to get his car cleared
Muttahida Majlis-e-Amal Senator Rehmat Ullah Kakar alleged on Friday that he had to pay Rs 70,000 bribe and serve a dinner to Karachi custom intelligence officials to get his car cleared. The senator from Balochistan told the Senate that the custom intelligence officials booked his car in Karachi while his nephew was driving it. He alleged that the officials confiscated the car after having suspicions that the car's chassis number was tempered with. They demanded his nephew to bribe them or they would declare that the car was tempered with. Later, they took Rs 70,000 and a dinner to release the car, he added. He said when he approached the customs superintendent and protested against the injustice, the officials booked the vehicle again threatening him to either pay more money and a reception to get the clearance certificate or they would file a case against him. The senator feared that the officials could temper the chassis. Senators from the treasury and opposition benches demanded that the matter be referred to the Senate Finance Committee to rescue the senator from "corrupt" customs officials.
Posted by: Fred || 08/11/2007 00:00 || Comments || Link || E-Mail|| [304 views] Top|| File under: Muttahida Majlis-e-Amal
Home Front Economy
AP: Enforcement of Immigration Laws causes Anxiety
SAN FRANCISCO (AP) -- Farmers and other employers who rely heavily on the American tax-payer to foot the bill for billions of dollars in social services for illegal aliens immigrant labor said Friday that they could be driven out of business by the Bush administration's plans to enforce existing laws crack down on workers whose Social Security numbers do not match their names, and businesses that hire them.

"Everyone's very anxious," said Paul Schlegel, director of public policy for the American Farm Bureau Federation. "We're heading into the busiest time of the year for agriculture, so you're going to see a lot of worry from Greedy bastards that have no remorse for flagrantly breaking the law farmers and employers about how you deal with this."

The industry group, which represents 75 percent of U.S. farmers, estimates at least half the nation's 1 million farm workers do not have valid Social Security numbers.


And now, time for another AP speculation stated as fact.


Losing them would devastate the industry, particularly fruit and vegetable growers, which rely heavily on illegal aliens manual labor, farmers said. Other parasitic businesses that count on the federal government to look the other way as they continue to openly break existing laws large numbers of illegal aliens workers include construction, janitorial and landscaping companies, and hotels and restaurants.

"We are concerned that the new regulations will result in crooked employers in numerous industries having to actually obey the laws and hire citizens at a living wage let workers go as the economy is facing an increasingly tight labor market," said John Gay of the National Restaurant Association.

"It'll just shut us down," said Manuel Cunha, a citrus grower who heads the Nisei Farmers League, a farming group in California's San Joaquin Valley. "It'll just be over if they start coming in here and busting gluttonous criminals employers. "The food chain would fall apart… This the stupidest thing our government could do," Cunha said. "They're worried about terrorists, but I've never heard of a farmworker walking across the Arizona desert with a nuke strapped across his back."

Bill Hammond, a member of the Texas Employers for Immigration Reform and the Texas Association of Business, predicted the enforcement would hurt his bank account state's agricultural, hotel and restaurant industries. Felonious Business operators with large numbers of illegal aliens immigrant employees are wondering how to bring their work force into compliance without interrupting production.


Suggestion: Pay a decent wage to attract currently unemployed US citizens and stop perpetuating a permanent underclass.


But unions representing millions of illegal aliens that pour millions of dollars into their coffers immigrant-heavy work forces reacted with anger, including the Service Employees International Union, with 1.9 million members in janitorial and security jobs, and nursing homes and home care.
Posted by: DepotGuy || 08/11/2007 10:46 || Comments || Link || E-Mail|| [392 views] Top|| File under:
Who's in the News
39
[untagged]
7
Taliban
6
Hamas
3
Govt of Syria
2
Islamic Courts
2
Global Jihad
2
Hezbollah
1
al-Qaeda in Britain
1
al-Qaeda
1
Jamaat-e-Islami
1
Lashkar e-Taiba
1
Muttahida Majlis-e-Amal
1
Abu Sayyaf
1
DFLP
1
TNSM
1
Fatah al-Islam
1
Govt of Iran
Bookmark
E-Mail Me
The Classics
The O Club
Rantburg Store
The Bloids
The Never-ending Story
Thugburg
Gulf War I
The Way We Were
Bio
Merry-Go-Blog
Hair Through the Ages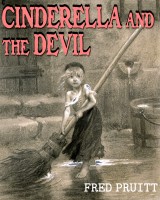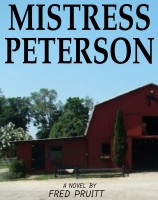 On Sale now!


A multi-volume chronology and reference guide set detailing three years of the Mexican Drug War between 2010 and 2012.

Rantburg.com and borderlandbeat.com correspondent and author Chris Covert presents his first non-fiction work detailing the drug and gang related violence in Mexico.

Chris gives us Mexican press dispatches of drug and gang war violence over three years, presented in a multi volume set intended to chronicle the death, violence and mayhem which has dominated Mexico for six years.
Click here for more information


Meet the Mods
In no particular order...


Steve White
Seafarious
Pappy
lotp
Scooter McGruder
john frum
tu3031
badanov
sherry
ryuge
GolfBravoUSMC
Bright Pebbles
trailing wife
Gloria
Fred
Besoeker
Glenmore
Frank G
3dc
Skidmark
Alaska Paul



Better than the average link...



Rantburg was assembled from recycled algorithms in the United States of America. No trees were destroyed in the production of this weblog. We did hurt some, though. Sorry.
34.204.187.106