-Signs, Portents, and the Weather-
75% of people don't buy human global warming
ALMOST three quarters of people believe global warming is a 'natural occurrence' and not a result of carbon emissions, a survey claimed today.


Heretics!!!


This goes against the views of the vast majority of paid cheerleaders scientists who believe the rise in the earth's temperatures is due to pollution.

The online study which polled nearly 4000 votes found that a staggering 71 percent of people think that the rise in air temperature happens naturally. And 65 percent think that scientists' catastrophic predictions if pollution isn't curbed are 'far fetched'.


I take back what I said. Maybe people are smarter than I give them credit for.


Emma Hardcastle, publisher at Pocket Issue which carried out the research, said: "If 71% of people feel that Man has nothing to do with the recent change in our climate then those same people are not going to buy into our profit measures any movement to reduce their carbon footprint.

"We need to make it clear that there is nothing natural about the significant rise in both carbon emissions and global temperatures since the industrial revolution.


Never mind the data doesn't match what you are claiming.


"Pocket Issue's brief is to help people to understand the facts, encouraging them to click through to a carbon counter as a result.

"Pocket Issue feel that the poll highlights the need for government and influential bodies to concentrate on getting the public to understand the facts about global warming and 'why' rather than 'how' they should reduce their carbon footprint."


In short, a liberal's dream. Bigger and more expensive nanny-state government.


The Intergovernmental Panel on Climate Change, which represents most scientists, stated earlier that the increase in global temperatures is 'very likely due to the observed increase of man-made greenhouse gas concentrations'.


I'll make this short lady, please drown and stop adding to global warming by spewing hot air.
Posted by: DarthVader || 06/26/2007 16:00 || Comments || Link || E-Mail|| [345 views] Top|| File under:
Africa North
Air Force repatriates remains from Wheelus
Thought this may be of interest some RBers. EFL


Air Force officials recently returned from Libya with the remains of 72 deceased Americans, believed to be family members of Airmen once stationed at Wheelus Air Base located outside of Tripoli, the nation's capital.

"The Air Force was notified by the State Department and we were told that there were Americans still buried there," Mr. Blair said. "Wheelus was active from about 1958 to 1972 as a B-52 (Stratofortress) base and Airmen were permitted to have their families with them."

The two-week unearthing process was an arduous one as Mr. Blair and his three-person team worked with local contractors to recover the 35- to 50-year-old remains. Conflicting schedules and religious holy days limited the amount of time they could all work at the site. Overall, 70 infants and two adults were repatriated from the cemetery.

If anyone thinks they may have, or know someone who has, family who might have been buried at Wheelus AB, call the Air Force Mortuary Office at 800-531-5803.


Posted by: GK || 06/26/2007 13:01 || Comments || Link || E-Mail|| [260 views] Top|| File under:
Morocco: Berber activists plan first Israeli friendship association
Rabat, 26 June (AKI) - A group of Berber activists is planning to create next month North Africa's first friendship association with Israel, pan-Arab daily al-Quds al-Arabi reports. The activists plan to hold the official inauguration on 20 July in the city of Taroudaut, 60 kilometres inland from the western coastal resort of Agadir, the paper said.

Jewish Berbers living in Israel and Moroccan Berbers will be involved in the new association, which aims to allow Jewish Berbers to keep in touch with Berber and Moroccan culture and the Amazigh language, the association's founding committee said in a statement.

Berber activists are inviting all Moroccans wanting dialogue with Israel to attend the 20 July inauguration and sign up. But the association faces hostility from some quarters. It is a "way to divide the Moroccan people and to deny it its history," al-Quds al-Arabi quoted the Palestinian and Iraq solidarity association's president Khaled Al-Sufiyani as saying.

Jews make up 0.2 percent of Morocco's population, Arab-Berbers 99 percent and other groups, 0.7 percent. The country is 99 percent Muslim. Arabic is the official language, while several Berber dialects are spoken. However French is often still the language of business, government, and diplomacy.

"But Mr. President, Raisuli is a Berber."

"Well, it goes double for Berbers!"
Posted by: mrp || 06/26/2007 09:55 || Comments || Link || E-Mail|| [271 views] Top|| File under:
Arabia
Burqa Babes Deficient in Vitamin D
From Slate's Human Nature column....


A study suggests conservative Muslim dress codes are causing vitamin D deficiency by depriving women of sunlight.


'Cuz Allah digs rickets!!


Researchers "previously found a high prevalence of vitamin D deficiency … in Arab and East Indian women residing in the United Arab Emirates." In a follow-up study of 178 UAE women, "Many dressed to cover their whole bodies, including their hands and faces, while outside of their homes. Only two of the women, one in each group, were not vitamin D deficient." After three months of supplements, only 30 percent of the women who finished the study achieved recommended levels of vitamin D. Researchers' conclusion: These women need higher doses of vitamin D. Human Nature's conclusion: They need lower doses of fundamentalism.
Posted by: Swamp Blondie || 06/26/2007 10:42 || Comments || Link || E-Mail|| [347 views] Top|| File under:
Bangladesh
2 customs officials held for bribery
The joint forces arrested two customs officials and a security man of Chittagong Customs while they were taking bribe from an employee of a private inland container depot (ICD) here yesterday. The forces also held the employee of the private ICD and a middleman.

Immediately after the arrest of the two customs officials--Principal Appraiser Emdadul Haq and Preventive Officer Md Anisul Haq--the authorities concerned put the two under suspension.

The three other arrestees are customs security man Md Masum, employee of the private ICD Masud Parvez and middleman Humayun Kabir.

Receiving information that the customs officials were taking bribe from an employee of private ICD of Ishaq Brothers Limited through a middleman for documentation of export and import goods at Chittagong Customs House, the joint forces raided the depot at around 2:00pm and arrested the five. They recovered Tk 14,000 from the customs officials and handed over the five to Bandar Police Station.
Posted by: Fred || 06/26/2007 00:00 || Comments || Link || E-Mail|| [269 views] Top|| File under:
Rajuk comes under anti-graft hatchet
The military backed caretaker government recently kicked-off the first ever crackdown against institutionalised corruption in government agencies as part of its ongoing massive anti-corruption drive being carried out countrywide since February against high profile corruption suspects.
Two decades old Rajdhani Unnayan Kartipakkha (Rajuk) is the first target of the drive against institutionalised corruption introduced as the second phase of the ongoing anti-graft campaign in an effort to bring necessary reforms to the government agency for making it a service oriented vibrant organisation.

Other government organisations, known as corrupted, will also be brought under the purge, but the Task Forces against Egregious Crimes and Corruption are giving priority to training their guns first on service oriented government agencies.

A government official said the public works department and organisations under the power sector are the next to undergo 'thorough' investigations, and the drive will advance gradually to get all the known corrupt government organisations reformed. The task force investigators already started digging into the corruption allegations against the public works department.

Posted by: Fred || 06/26/2007 00:00 || Comments || Link || E-Mail|| [254 views] Top|| File under:
UK 'one of worst countries for social mobility'
Could also go in WOT Background. Obstacles to social mobility mean immigrants do not assimilate. Pretty soon the immigrants/their kids and and native born workers grow resentful of each other. One turns to extremism in the Old Culture, the other turns to historical European extremism.

Working-class children in Britain are less likely to climb the social ladder than in any other developed nation, a report showed yesterday.



Children born in the 1950s had a greater chance of escaping the cycle of deprivation than those born in recent years

Youngsters from poor homes are being condemned to a life of poverty as they fail to reach university or get a well-paid job, said the study by the Sutton Trust, which helps underprivileged children. Researchers disclosed that children born in the 1950s had a greater chance of escaping the cycle of deprivation than those born in recent years.



White working class boys are becoming an unemployable underclass as they perform worse at school than any other racial group.


Their report comes days after it emerged that white working class boys were becoming an unemployable underclass as they performed worse at school than any other racial group.

The latest findings will be seen as a criticism of the Government's education reforms.

Sir Peter Lampl, the chairman of the Sutton Trust, said that, despite 10 years of Labour government, the best schools remained "socially selective", with only middle-class children able to gain a place.

He called for grammar schools to admit more children from deprived backgrounds and the return of a scheme - scrapped by Labour - to give poor pupils subsidised places at private schools. He also called for more investment in "universal, high-quality early years provision and improving our under-performing state schools".

The researchers found that children born in 1958 were more likely to earn a better wage than their parents, compared to children born in 1970. Children born after 1970 had no subsequent improvement in social mobility.

Prof Steve Machin, from the London School of Economics, which carried out the Sutton Trust study, said: "We had a very big expansion of the higher education system in the late 1980s and early 1990s, but contrary to many people's expectations this actually reinforced social immobility."

In a further development, researchers compared the link between parents' education and test scores for young children in 1975 and 2003. Children from poor homes were just as likely to under-perform now as 30 years ago.

Furthermore, the association between adults' education and that of their children was stronger in Britain than in other developed nations.

The report said: "Early indications are that the decline in social mobility for those growing up between the 1970s and 1980s reflects a strong episode of worsening social mobility that was not seen before or since. The trend of worsening has stopped, but the UK remains very low in the developed world rankings."

Sir Peter called yesterday for the formation of a cross-party commission to examine the reason for poor children's educational failure.

Education matters, of course, but so does social and economic policy. Sir Peter, being a member of the Labour party, seems not to understand the link.


David Cameron, the Conservative leader, backed the suggestion but again ruled out the possibility of more grammar school places, saying that more privately sponsored city academies should be built.

"We have got to get more good school places otherwise all we're doing is trying to find a different way of dividing up the cake," he said.

How about policies that encourage a bigger cake?


Jim Knight, the schools minister, said: "While we continue to see a flow of negative speculation about the current state of education, the facts tell a different story. Pupils achieved the highest ever GCSE results for English and maths - meaning 62,000 more left school in 2006 equipped with the basics than in 1997."


Posted by: lotp || 06/26/2007 06:26 || Comments || Link || E-Mail|| [269 views] Top|| File under:
Goldsmith to review 'pathetic' child rape term
A window cleaner convicted of raping a 10-year-old girl may have his prison sentence extended following a campaign by a Conservative backbencher. Keith Fenn, 24, was handed a two year term after attacking the girl in a park in Henley-on-Thames, Oxfordshire. When the time he served in prison awaiting trial is taken into account, he could be out in as little as four months.

Lord Goldsmith, the Attorney General, today announced that he had requested details of the case from the Crown Prosecution Service, to decide whether to refer the sentence to the Court of Appeal. During the trial the judge was reported to have made reference to the victim's "provocative" clothing, as well as the fact that she looked older than her years.

Lord Goldsmith became involved after Mike Penning, Tory MP for Hemel Hempstead, wrote complaining that the sentence was "pathetically lenient". Mr Penning said today: "I'm very pleased we have got through the first stage of the process.

"I hope that the Attorney General agrees with the vast majority of the country that if you want to deter paedophiles you have to give sentences which are a deterrent."

The victim does not live in Mr Penning's constituency, but the MP said he felt he had a duty to take up her case because she is in care. "I am appalled at the leniency of this sentence; frankly a sentence this lenient for such a serious crime makes a mockery of the legal system and I call on you to use your powers and appeal against this indulgent ruling," he wrote in his letter to Lord Goldsmith.

"What sort of deterrent is this to those who wish to physically abuse our children?"

Fenn was sentenced to concurrent two year and 18 month terms by Judge Julian Hall at Oxford Crown Court. Judge Hall hit the headlines in February when he suggested that compensation paid to another child sex abuse victim could be used to buy a new bicycle to cheer the child up.

Michelle Elliot, director of Kidscape, the children's charity, said: "Given what Judge Hall has said before in another child sex abuse case, I don't think he should be sitting on these kinds of cases.

"No one in my opinion could mistake a 10-year-old child, even dressed up, for a 16-year-old. They are just trying very hard to find excuses.

"You can never blame a child victim for sexual abuse when excusing the abuser of any kind of abuse."
Posted by: lotp || 06/26/2007 00:00 || Comments || Link || E-Mail|| [274 views] Top|| File under:
Caucasus/Russia/Central Asia
Burma guerrillas kill 27 civilians
Ethnic Karen rebel guerrillas in military-ruled Burma have killed 27 people in two attacks on passenger buses in the past week, state media reported yesterday. The attacks have resulted in some of the heaviest civilian casualties in decades of civil unrest in the pariah state.


Posted by: Seafarious || 06/26/2007 00:00 || Comments || Link || E-Mail|| [267 views] Top|| File under:
Dutch Supreme Court reopens Hirsi Ali protection case
The appeal court in Amsterdam must decide whether the State may ignore protests from neighbours if it shelters politicians under death threats in accommodation near them. The Supreme Court on Friday overturned a verdict by the appeal court in The Hague regarding Ayaan Hirsi Ali's protection.

Due to serious death threats by Muslims, the State in 2005 placed the then conservative (VVD) MP Hirsi Ali in an extra-secure apartment in The Hague. Neighbours who feared an attack on the building demanded that Hirsi Ali leave there. The district court in The Hague found against the neighbours, but they won the case on appeal.

The appeal court in The Hague ruled that the politician must leave her guarded apartment because there was no legal basis for accommodating threatened persons. The then Justice Minister Piet Hein Donner went to the Supreme Court, which ruled Friday that the case must be re-opened. According to the Supreme Court, the appeal court in The Hague insufficiently addressed the interests of the State, which has the obligation of protecting certain persons. Another appeal court, that in Amsterdam, must now produce a new verdict.
Posted by: ryuge || 06/26/2007 00:11 || Comments || Link || E-Mail|| [268 views] Top|| File under:
France to get first cash from EU globalisation fund
The European Commission on Monday approved the first two payments of cash from a new EU fund aimed at cushioning the impact of globalisation.Small companies that supply French car makers Peugeot-Citroen and Renault will receive 3.8 million euros (5.1 million dollars) to help "workers made redundant due to company failures in a climate of changing global trade patterns," the EU executive said. Commission spokeswoman Katharina von Schnurbein said the money would be disbursed once EU member states and the European Parliament gave their approval, which could take "three or four months."

The fund was set up at the end of last year to help workers who lose their jobs because of globalisation get back to work. Schnurbein said that other candidates for cash from the fund were "in the pipeline," including the Finnish telecoms sector and textiles workers in Malta.
Posted by: Seafarious || 06/26/2007 00:00 || Comments || Link || E-Mail|| [256 views] Top|| File under:
Danes burn mohammad in effigy
The Danes have done it. They have burned Mohammad (Piss be upon him) in effigy. Islamic Rage Boy™ will not like this.
Posted by: DarthVader || 06/26/2007 00:00 || Comments || Link || E-Mail|| [932 views] Top|| File under: Global Jihad
India-Pakistan
India: USS Nimitz to dock at Chennai
New Delhi, 26 June (AKI/Asian Age) - The Indian government, in a reversal of accepted practice, has allowed the nuclear-armed American aircraft-carrier USS Nimitz to dock at Chennai port. Defence minister A.K. Antony on Monday justified the decision as part of defence cooperation with "important nations". He insisted that it was "nothing new", although the docking of the aircraft-carrier at an Indian port is a first for both the United States as well as India.

The decision could not have been more controversial. The USS Nimitz is a familiar presence in the waters of the Persian Gulf, having been involved in US operations against Iraq, and again more recently in the wargames designed to exert pressure on Iran. The warship was deployed in the Gulf as part of US pressure tactics against Iraq as far back as 1997, with at least two dozen F-14 and F-18 fighter aircraft being launched in regular sorties to enforce what was then the no-fly zone over the sanctions-hit country.

A defensive Mr Antony was particularly keen to point out that the docking of the nuclear warship was not against Indian policy. Instead, he said, "as part of our policy we are developing close defence cooperation with almost all important countries." He spoke of exercises with different countries, including China, in a clear bid to assuage the Left, which had issued a statement criticising the decision to allow the US warship access to the Indian port. The Nimitz is now deployed in the Gulf, where it was sent by the Bush administration to "send a message" to Iran, according to reports filed by journalists on board, and is scheduled to arrive in Chennai around July 1. The warship is likely to be berthed there till around July 5.

The Indian Navy has had experience of USS Nimitz: a total of 6,500 US and Indian seamen had participated in the "Malabar" naval exercises that included the Nimitz and the Indian aircraft-carrier INS Viraat in 2005. It was for the first time, shortly after the UPA government came to power, that the two aircraft-carriers participated in these exercises, which included "at-sea manoeuvres designed to increase inter-operability between the two navies and enhance the cooperative security relationship between India and the United States." US experts at the time maintained that the

September 2005 Malabar exercises had featured an "impressive leap in capabilities" — during a month of operations, the US and Indian navies "collaborated on everything, from a joint diving salvage operation to a 24-hour war-at-sea scenario."

The US embassy here, in a press release, described "the first-ever port call in India by a US aircraft-carrier" as a "landmark event." It has claimed that the nuclear safety record of US nuclear-powered warships "is outstanding". The sailors from the USS Nimitz, the press release said, "will volunteer in numerous goodwill events in the local community, such as cleaning local sites, refurbishing buildings and interacting with different members of the community."

A month back, the Nimitz was part of what the international media described as a "display of US naval power in the Persian Gulf" intended to exert pressure on Iran. USS Nimitz was part of nine warships which passed through the Strait of Hormuz, with the wargames inviting strong criticism from Iran. The media reported a sharp increase in oil prices as a result of the presence of 140 warplanes, cruise missiles and over 17,000 sailors and marines in the Gulf waters.

The Nimitz carrier strike group entered the US Fifth Fleet area of operations on May 8, according to US reports, "to enhance maritime security operations in regional waters, and provide air support to ground forces operating in Afghanistan and Iraq." Sources here said there was some worry within the Indian defence ministry about allowing the carrier to dock in Chennai because of the "controversial message" it would send out to friendly countries in the region. The government, the sources said, took the decision at the highest level, despite the strong objections raised by some West Asian countries against its presence in their waters.

USS Nimitz was commissioned in 1975 and initially deployed in the Mediterranean. As far back as 1979 it was the launchpad for a mission to rescue US embassy personnel held hostage in Tehran just after the Iranian revolution, but the operation was aborted as the helicopters crashed. It was again deployed in a navigation exercise in the Gulf of Sidra despite strong objections from Libya, which even launched an attack on two aircraft launched from Nimitz. Later, it was sent to the coast of Lebanon as a warning after two Lebanese gunmen had hijacked a TWA flight in 1985. From 2003, it has been regularly deployed in the Persian Gulf, with trips back to the US for repairs and maintenance. It has been used by successive US governments to exert pressure in the region.

Posted by: mrp || 06/26/2007 09:44 || Comments || Link || E-Mail|| [347 views] Top|| File under:
Science & Technology
Giant microwave turns plastics back to oil
A US company is taking plastics recycling to another level – turning them back into the oil they were made from, and gas.

All that is needed, claims Global Resource Corporation (GRC), is a finely tuned microwave and – hey presto! – a mix of materials that were made from oil can be reduced back to oil and combustible gas (and a few leftovers).

Key to GRC's process is a machine that uses 1200 different frequencies within the microwave range, which act on specific hydrocarbon materials. As the material is zapped at the appropriate wavelength, part of the hydrocarbons that make up the plastic and rubber in the material are broken down into diesel oil and combustible gas.

GRC's machine is called the Hawk-10. Its smaller incarnations look just like an industrial microwave with bits of machinery attached to it. Larger versions resemble a concrete mixer.

"Anything that has a hydrocarbon base will be affected by our process," says Jerry Meddick, director of business development at GRC, based in New Jersey. "We release those hydrocarbon molecules from the material and it then becomes gas and oil."

Whatever does not have a hydrocarbon base is left behind, minus any water it contained as this gets evaporated in the microwave.

Simplified recycling

"Take a piece of copper wiring," says Meddick. "It is encased in plastic – a kind of hydrocarbon material. We release all the hydrocarbons, which strips the casing off the wire." Not only does the process produce fuel in the form of oil and gas, it also makes it easier to extract the copper wire for recycling.

Similarly, running 9.1 kilograms of ground-up tyres through the Hawk-10 produces 4.54 litres of diesel oil, 1.42 cubic metres of combustible gas, 1 kg of steel and 3.40 kg of carbon black, Meddick says.

Gershow Recycling, a scrap metal company based in New York, US, has just said it will be the first to buy a Hawk-10. Gershow collects metal products, shreds them and turns them into usable pure metals. Most of its scrap comes from old cars, but for every ton of steel that the company recovers, between 226 kg and 318 kg of "autofluff" is produced.

Autofluff is the stuff that is left over after a car has been shredded and the steel extracted. It contains plastics, rubber, wood, paper, fabrics, glass, sand, dirt, and various bits of metal. GRC says its Hawk-10 can extract enough oil and gas from the left-over fluff to run the Hawk-10 itself and a number of other machines used by Gershow.
Posted by: lotp || 06/26/2007 15:43 || Comments || Link || E-Mail|| [468 views] Top|| File under:
Who's in the News
37
[untagged]
9
Global Jihad
8
[untagged]
6
Iraqi Insurgency
6
Fatah al-Islam
5
Taliban
4
al-Qaeda in Iraq
2
Hamas
2
Mahdi Army
2
Govt of Iran
2
Fatah
1
Jemaah Islamiyah
1
Thai Insurgency
1
IRGC
1
Jamaat-ul-Mujahideen Bangladesh
1
Janjaweed
Bookmark
E-Mail Me
The Classics
The O Club
Rantburg Store
The Bloids
The Never-ending Story
Thugburg
Gulf War I
The Way We Were
Bio
Merry-Go-Blog
Hair Through the Ages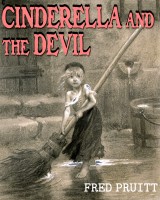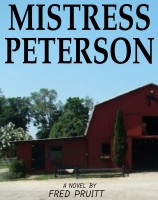 On Sale now!


A multi-volume chronology and reference guide set detailing three years of the Mexican Drug War between 2010 and 2012.

Rantburg.com and borderlandbeat.com correspondent and author Chris Covert presents his first non-fiction work detailing the drug and gang related violence in Mexico.

Chris gives us Mexican press dispatches of drug and gang war violence over three years, presented in a multi volume set intended to chronicle the death, violence and mayhem which has dominated Mexico for six years.
Click here for more information


Meet the Mods
In no particular order...


Steve White
Seafarious
Pappy
lotp
Scooter McGruder
john frum
tu3031
badanov
sherry
ryuge
GolfBravoUSMC
Bright Pebbles
trailing wife
Gloria
Fred
Besoeker
Glenmore
Frank G
3dc
Skidmark
Alaska Paul



Better than the average link...



Rantburg was assembled from recycled algorithms in the United States of America. No trees were destroyed in the production of this weblog. We did hurt some, though. Sorry.
3.228.10.34