Africa Subsaharan
DRC: EC declares Kabila winner of polls
(SomaliNet) The Independent Electoral Commission (EC) of the Democratic Republic of Congo (DRC) in a provisional results release announced that incumbent Joseph Kabila has won the presidential election.

Kabila, 35, took 58.05 per cent of the vote in the October 29 run-off, compared with 41.9 per cent for his rival vice-president Jean-Pierre Bemba, the commission said. Turnout was 65.3 per cent of some 25.4 million eligible voters. Meanwhile, tensions mounted in DRC capital Kinshasa after Bemba's side complained of "systematic errors" in the compiling of figures from around a country almost the size of Western Europe, but with few roads and ruined infrastructure.
Posted by: Fred || 11/18/2006 00:00 || Comments || Link || E-Mail|| [288 views] Top|| File under:
Britain
'Web rage' pickaxe attacker jailed
Duplicate; left for the in-line snark, but please, please check the Burg before posting. Also, remember highlite snarks are on a separate line, no line before or after. AoS (style division).

The first person to be charged with a "web rage" attack was jailed for two and a half years today.


What does this article have to do with RB? Read on . . .


Tempers flared after Paul Gibbons, 47, and John Jones, 43, exchanged insults in an Internet chatroom, an Old Bailey judge was told.


So far so good.


After tracing Mr Jones to his home address in Clacton, Gibbons armed himself with a pickaxe handle and, accompanied by a man with a machete, travelled 70 miles to the Essex seaside town in December 2005.


Somebody got sloppy!


When they arrived, Mr Jones, whose girlfriend and three children were in the house, opened the door holding a knife for protection.


Mr. Jones doesn't sound like the sharpest knife in the drawer.


A fight broke out in which Mr Jones was disarmed and then beaten with the pickaxe handle and cut with his own knife. Adding insult to injury.


Maybe next time he'll take his wife's suggestion and use the rolling pin.


Gibbons fled after Mr Jones's girlfriend called for help. Mr Jones suffered cuts to his head, neck and hands.


Deserved every one of them, too.


An earlier hearing was told that Gibbons, from Southwark, south London, and Mr Jones had encountered each other in a chatroom called Islam 10 because they both had an interest in the Muslim faith.


Now it all makes sense! Practicing to pass the entrance examination, it seems.


Things started to go wrong when Gibbons accused Mr Jones of spreading rumours about him.


Gullible to conspiracy theories. Check.


"There was an exchange of views between the victim and the defendant which were threatening on both sides," Ibitayo Adebayo, prosecuting, said.


Hey, it's just a cultural thingy. It's how it's done.


Jailing Gibbons, who has a record of violence, Judge Richard Hawkins told him: "It is accepted by the prosecution that Mr Jones taunted you and dared you to go to his house where you would be greeted with weapons."


Judicial humor, I guess. What he's trying to say is that Mr. Gibbons is more of the extremist variety.


Gibbons, who is unemployed, pleaded guilty last month to unlawful wounding after the prosecution agreed not to proceed with charges of attempted murder and threats to kill.


Maybe he's not as dumb as I thought . . .


After the attack, it was found that Gibbons had boasted about what he was going to do on the Internet.


Maybe he's dumber.


Jonathan Green, defending, said that Mr Jones had given the impression of being the innocent victim but his web blog "painted a different picture".


Go ahead. Spaghetti logic is always entertaining. But this would make Mr. Jones more of the moderate variety.


He said that Mr Jones had been the first to initiate physical confrontation.


That makes sense. But only if you're a defense attorney.


Mr Green added that there was a misconception that anything said in chatrooms was anonymous, leading to people writing things that they otherwise would not dream of saying.


Well known phenomenon. Happens every day in driving.


Det Sgt Jean-Marc Bazzoni, of Essex Police, said that the case demonstrated the importance of protecting one's identity on the Internet. <
SPAN CLASS=HILITE>That's already been highlighted many times. I would suggest to Mr. Jones that he change his nym. I would also recommend that he avoid chatting with maniacs that want to convert to Islam.
"Mr Jones had posted pictures of his family on the web and had chatted to Gibbons on an audio link," he said.


And posted his address. And his phone number. And had a flashing red light over his door. And a "Kick Me!" sign on his back.


"It demonstrates how easily other users can put two and two together and also shows how children could also find themselves in danger."


And it makes you wonder about converts to Islam.
Posted by: gorb || 11/18/2006 15:17 || Comments || Link || E-Mail|| [306 views] Top|| File under:
China admits to organ market
After years of denial, China has acknowledged that many of the human organs used in transplants here are taken from executed prisoners and that many of the recipients are foreigners who pay hefty sums to avoid a long wait.

Speaking at a conference of surgeons in the southern city of Guangzhou, Deputy Health Minister Huang Jiefu called for a strict code of conduct and better record keeping to stem China's thriving illegal-organ trade, state media reported.

"Apart from a small portion of traffic victims, most of the organs from cadavers are from executed prisoners," Huang said, as reported by the English-language China Daily newspaper Thursday. "The current organ donation shortfall can't meet demand."


Great Larry Niven story (IIRC) about this issue.
Posted by: Spot || 11/18/2006 12:27 || Comments || Link || E-Mail|| [283 views] Top|| File under:
Down Under
Australian troops preparing to enter Tonga
Map here in case you, like me, were wondering "just where the hell is Tonga?"

AUSTRALIAN troops were preparing last night to enter Tonga, following bloody riots in the country's capital that claimed at least eight lives and left the central business district in ruins. Foreign Minister Alexander Downer said that between 60 and 120 Australian police and troops were on standby to travel to the southwest Pacific nation, and would probably be deployed if the unrest in Tonga worsened.

Hundreds of pro-democracy campaigners rampaged through Tonga's capital, Nuku'alofa, on Thursday, burning buildings and looting shops. Eight bodies were found in the ruins of two burnt-out buildings. Tonga declared a state of emergency last night, authorising police and troops to "use such force as may be reasonably necessary to preserve public order". The military will be able to impose curfews and ban meetings of more than five people. An initial report from Australia's high commission in Tonga said 80 per cent of the central business district of Nuku'alofa had been destroyed.

Mr Downer said New Zealand troops were also being mobilised last night. "New Zealand, of course, has very strong ties with Tonga, and New Zealand would take the lead, rather than Australia, in terms of any response. But we are certainly prepared to provide resources," he said.
Posted by: Fred || 11/18/2006 00:00 || Comments || Link || E-Mail|| [563 views] Top|| File under:
India-Pakistan
US Senate backs India nuclear deal
THE US Senate has overwhelmingly approved Washington's nuclear deal with New Delhi, just hours after a telephone conversation between President George W.Bush and Indian Prime Minister Manmohan Singh. Under the agreement, India, a non-signatory of the Nuclear Non-Proliferation Treaty, will be allowed access to long-denied civilian nuclear technology in return for placing its atomic reactors under global safeguards. Yesterday's go-ahead for the deal seals India's historic shift towards closer ties with the West.

US Senate support for legislation implementing civilian nuclear energy co-operation between the two countries had been stalled, and New Delhi feared the deal could collapse following the Democrats' congressional election victories. But with Mr Bush backing the legislation -- which he affirmed when he spoke to Dr Singh -- it passed the Senate by a majority of 85-12 after a debate lasting 11 hours.
Posted by: Fred || 11/18/2006 00:00 || Comments || Link || E-Mail|| [296 views] Top|| File under:
'Both houses of parliament are uncivilised' Opp senators protest Niazi's remarks
Opposition members of the Senate's Standing Committee on Rules and Procedures boycotted a meeting of the committee on Friday to protest against Parliamentary Affairs Minister Dr Sher Afgan Niazi's remarks that both houses of parliament were uncivilised.

The meeting was scheduled to discuss proposed amendments to the Rules of Procedures and Conduct of the Business in the Senate 1988. However, the meeting was adjourned without any discussion because of the opposition members' boycott. Dr Ismail Buledi told committee chairman Col (r) Tahir Hussain Mushhadi at the start of the meeting that the opposition members had decided to boycott the session to protest Dr Niazi's remarks because they believed that the minister had breached the privilege of parliament and its members.

Dr Niazi, who was present in the meeting, said that he had no intention of disrespecting the members of parliament. "I only wanted to ensure order and decorum in the house during the president's address," he added. The treasury members of the committee said the opposition members should not boycott the meeting because the matter related to the National Assembly and the Senate. Mushhadi decided to adjourn the meeting, saying that the opposition was an integral part of the democratic system and the committee would proceed with all members onboard. He hoped after Dr Niazi's explanation the matter would be resolved and opposition would attend next meeting.
Posted by: Fred || 11/18/2006 00:00 || Comments || Link || E-Mail|| [283 views] Top|| File under:
International-UN-NGOs
WHO aims to wipe out polio within four years
Vaccination programmes are likely to eradicate the crippling polio virus around the globe within four years, health officials claimed yesterday. The virus has been targeted by the World Health Organisation's eradication programme since 1988 and if eliminated will become only the second disease to be wiped out completely, after smallpox, which was officially declared eradicated in 1979.

Bruce Aylward at the WHO's Global Polio Eradication Initiative said confidence had been boosted by research that identified ways of dislodging the virus from its last remaining strongholds. The virus is now endemic only in India, Nigeria, Pakistan and Afghanistan. "We will not go into the next decade with polio," Mr Aylward predicted yesterday.

Polio cases have fallen around 99% since 1988, from more than 350,000 cases in more than 125 endemic countries, to 1,951 reported cases in 2005.

This year Kenya reported its first case of polio in 22 years, the latest in Africa since hardline clerics in Nigeria ordered an immunisation boycott amid fears it was part of a US ploy to sterilise Muslims or infect them with the HIV virus.


Good luck with it, but notice the suspect countries on the list. The rest of the article discusses reasons why the current vaccine isn't working so well in some countries.
Posted by: Steve White || 11/18/2006 00:00 || Comments || Link || E-Mail|| [262 views] Top|| File under:
Syria-Lebanon-Iran
Bestsellers banned in new Iranian censorship purge
Dozens of literary masterpieces and international bestsellers have been banned in Iran in a dramatic rise in censorship that has plunged the country's publishing industry into crisis.

Companies that once specialised in popular fiction and other money-spinners are being restricted to academic texts under a cultural freeze instigated by President Mahmoud Ahmadinejad. Several thousand new and previously published works have been blacklisted by Iran's culture and Islamic guidance ministry, which vets all books.


Sucks to live in a dictatorship, huh?

Newly banned books include Farsi translations of Tracy Chevalier's best-seller Girl With a Pearl Earring and Dan Brown's The Da Vinci Code, the latter for upsetting clerics within Iran's tiny Christian community. Chevalier's novel has completed six print runs in Iran and earned hefty profits for its local publisher, Cheshme.

Another publishing house has been banned from selling a successful series of books featuring lyrics by the Beatles, the Rolling Stones, the Doors, Black Sabbath, Queen and Guns n' Roses. Stores were told to remove the books or face closure. Permission was subsequently denied for the publisher to reprint.

The crackdown also covers classics, such as William Faulkner's As I Lay Dying, and scores of works by Iranian authors.

The rise in book censorship mirrors repression in other spheres. In September the reformist newspaper Shargh was closed after publishing a cartoon depicting President George Bush, disguised as a horse, debating with a donkey under a halo, widely seen as representing Mr Ahmadinejad. The publishers launched a replacement newspaper, Rouzegar, but it was ordered to close after five days.
Posted by: Steve White || 11/18/2006 00:00 || Comments || Link || E-Mail|| [290 views] Top|| File under:
Home Front: Culture Wars
Even the Arizona Cardinals Are More Popular Than The Dixie Chicks
After boycotts of their music, attacks by conservative pundits (Pat Buchanan is shown calling them "bimbos") and the release of a new rock-oriented album, the most successful female group in country-music history is struggling to fill venues like Glendale's Jobing.com Arena. The 19,000-capacity arena will be less than half-full Sunday, according to one estimate.

Shut Up & Sing shows the group's management scrambling to cancel or postpone shows as early sales numbers for the Accidents & Accusations Tour prove disappointing. The Glendale show, originally set for Sept. 3, was postponed 11 weeks, but even that extra sales time didn't provide much of a boost.
"Well, we did manage to sell another ten seats! 2 of 'em were even full price!"
Officer Mike Barnett said Glendale police will be more concerned about traffic than protests because 63,000 people are expected at nearby University of Phoenix Stadium for the Arizona Cardinals game Sunday afternoon.


Ooh, that's gotta hurt when even the Cardinals have better attendance!


Anti-Chicks events depicted in Shut Up and Sing, including one radio station hiring a steamroller in 2003 to smash listeners' CDs, have ceased. Still, the group is getting almost no airplay on country radio. Sales of its latest album, Taking the Long Way, have failed to hit 2 million, a disappointing number for a Grammy-winning group that sold 12 million copies of its 1998 debut, Wide Open Spaces.


But on the bright side, at least they don't have ten million fans holding them back musically any more....




And Natalie can always go back to her old job at the truck stop off I-35 ...

But Los Angeles-based author Anthony Mora, who studies "spin" in the media, argued that the group's politics remains the biggest factor. That polarization of fans will make it impossible to regain many estranged listeners, he added. "The loss of their audience had absolutely nothing to do with their music, their shifting of styles," said Mora, author of Spin to Win. "It had to do with their political stand, which means that (for) the people who abandoned them, it doesn't matter if their music is good or not anymore."

As the Dixie Chicks lose almost all a large chunk of their country audience, they have a chance to become more of a mainstream pop act, according to Dan Wool, a senior manager at Valley advertising firm Moses Anshell.


Riiiight. That's about as likely as Natalie becoming the next Playboy centerfold.


"The Dixie Chicks have inadvertently backed into the legacy of country music's 'outlaws' - folks who have expanded out of country to reach mainstream audiences," Wool said, listing Johnny Cash, Willie Nelson, Lyle Lovett and Dwight Yoakam as examples.


I don't recall any of those singers going out of their way to insult their fans like the Ditzy Chix have, however.


There's no question that the group has attracted new rock-oriented listeners with its edgier sound and participation with acts such as Bruce Springsteen and Dave Matthews in the anti-Bush Vote for Change Tour of 2004. But, so far, that new crop of fans hasn't replaced the alienated country crowd.
It is about ten million short of their previous fan base....
Posted by: Swamp Blondie || 11/18/2006 04:55 || Comments || Link || E-Mail|| [283 views] Top|| File under:
Home Front Economy
Oil slides below $56 a barrel
Oil prices slid below $56 Friday as traders liquidated positions and focused on contradictory reports on OPEC's production levels. Light, sweet crude for December delivery lost 45 cents to $55.81 a barrel. The expiration of the December contract Friday was injecting additional volatility into trading as traders closed out positions. Prices typically plummet on the last trading day of a contract. The soon-to-be front-month January crude futures contract climbed 40 cents to $58.97.

Oil prices for December delivery plunged to $54.86 earlier this morning, their lowest level in the past 17 months. On Thursday, the December contract lost $2.50, or more than 4%, to settle at $56.26 because of conflicting tanker traffic reports and brimming fuel supplies.

Those same factors helped crude extend its decline Friday. Petrologistics, a Geneva-based oil consultancy, expects OPEC production will fall by 1.1 million barrels per day, in line with the cartel's announced cut, according to Dow Jones. But Oil Movements in London predicted OPEC will export 210,000 more barrels in the month ending Nov. 4 for a total of 24.84 million. For the rest of this month, shipments will climb by 40,000 barrels.


Instapundit notes a proposal by the Tigerhawk to trade a new carbon tax for making permanent the larger part of the Bush tax cuts -- do it now while prices are coming down. Not sure if I like that, but anything that would hurt the House of Saud and the Mad Mullahs™ in Teheran would be fine with me.
Posted by: Steve White || 11/18/2006 00:00 || Comments || Link || E-Mail|| [278 views] Top|| File under:
Who's in the News
75
[untagged]
Bookmark
E-Mail Me
The Classics
The O Club
Rantburg Store
The Bloids
The Never-ending Story
Thugburg
Gulf War I
The Way We Were
Bio
Merry-Go-Blog
Hair Through the Ages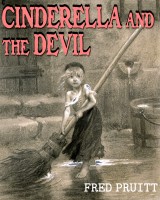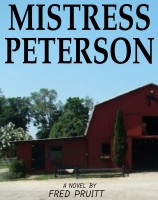 On Sale now!


A multi-volume chronology and reference guide set detailing three years of the Mexican Drug War between 2010 and 2012.

Rantburg.com and borderlandbeat.com correspondent and author Chris Covert presents his first non-fiction work detailing the drug and gang related violence in Mexico.

Chris gives us Mexican press dispatches of drug and gang war violence over three years, presented in a multi volume set intended to chronicle the death, violence and mayhem which has dominated Mexico for six years.
Click here for more information


Meet the Mods
In no particular order...


Steve White
Seafarious
Pappy
lotp
Scooter McGruder
john frum
tu3031
badanov
sherry
ryuge
GolfBravoUSMC
Bright Pebbles
trailing wife
Gloria
Fred
Besoeker
Glenmore
Frank G
3dc
Skidmark
Alaska Paul



Better than the average link...



Rantburg was assembled from recycled algorithms in the United States of America. No trees were destroyed in the production of this weblog. We did hurt some, though. Sorry.
34.200.243.114