-Lurid Crime Tales-
Two arrested for e-bullying victims with virus
Some good news from the Euro crime-fighting front for once.
Two minors have been arrested for creating a computer virus which allowed them to spy on other teenagers and blackmail them. Police said the two were arrested for so-called e-bullying. They used this virus to get computer cameras to take compromising pictures of their owners. They then used these pictures to make threats to their victims, demanding cash or they would publish the pictures on the Internet.

Two others were detained for using the minors who were arrested. They used their knowledge of computer systems to fake credit cards, and make illegal purchases through the Internet. A specialised police unit, called Cybex, which combats hackers started their investigation in summer 2004. Tracking multiple 'identities' used by the hackers, they finally managed to trace the suspects. Police raided the home of a 17-year-old in Crevillente near Alicante and the address of another teenager in the same area. They had infected the computers of dozens of victims. Their Madrid-based handlers had used their expertise to steal EUR 60,000 worth of goods.
Posted by: Seafarious || 11/16/2006 00:00 || Comments || Link || E-Mail|| [276 views] Top|| File under:
Africa Subsaharan
Zimbabwe Central Bank Chief Gono Roughed Up In Succession Brawl
Rifts within the ruling ZANU-PF party are widening ahead of the party's national conference early next month as insiders report Reserve Bank Governor Gideon Gono, widely perceived as a favorite of the president, has been pulled into the brawl.

...DEAR SIR I AM WAS RESERVE BANK GOVERNOR OF ZIMBABWE AND YOU MAY BE SURPRISE TO HEAR FROM ME...

Some cabinet members and ruling party members of parliament regard Gono as a potential presidential contender in 2008, and are agitating for him to resign. Various parliamentary committees have asked him to come and explain his policies against a backdrop of continued recession and inflation running at an annual 1,070%.

But ZANU-PF member for Makonde Leo Mugabe, chairman of the transport and communications committee, told VOA's Studio 7 for Zimbabwe that Gono has asked ZANU-PF chief whip Joram Gumbo's parliamentary coordination committee to set up a joint session so he can brief members of several committees at the same time
Continued on Page 49
Posted by: Fred || 11/16/2006 00:00 || Comments || Link || E-Mail|| [318 views] Top|| File under:
Caribbean-Latin America
'Venezuela lost UNSC seat because of Chavez'
A top State Department official said Wednesday that Venezuelan President Hugo Chavez's UN speech deriding President George W. Bush is causing other Latin American leaders to distance themselves from Chavez. Undersecretary of State Nicholas Burns said the mercurial president's anti-Bush speech was a major reason the United Nations denied Venezuela a seat on the Security Council At the traditional opening of the General Assembly session in September, Chavez was hypercritical of Bush, even characterizing him as an imperialist "devil."
Posted by: Fred || 11/16/2006 00:00 || Comments || Link || E-Mail|| [272 views] Top|| File under:
Home Front: Politix
Former Conyers staffer revives ethical allegations
HT Drudge


A Holland-area woman is reviving charges of unethical conduct against U.S. Rep. John Conyers as the Detroit Democrat prepares to ascend to the chairmanship of the House Judiciary Committee. Deanna Maher, retired chief of staff for Conyers' Downriver Region office near Detroit, alleges Conyers required her to work on political campaigns and to baby-sit for his children while on the government payroll, both violations of House ethics rules.


but those only apply to the Rethuglicans


Conyers has, in the past, denied the allegations.

Maher, who lives in Park Township and has longtime connections to West Michigan, said Conyers is not fit to hold the important post.


My vote: understatement of the year


"He's coming up for election for heading the Judiciary. I do believe the country needs better," she said.


like...anyone else?


Media reports about the allegations from Maher and at least three other staffers first appeared in 2003.


downplayed starting in 2003, good dog, MSM! Here's a biscuit


In early 2004, Maher sent documents she said substantiated her claims about Conyers to the House Ethics Committee, officially the Committee on Standards of Official Conduct. She is frustrated the committee never took public action. "To this minute, with all the documentation, not one person has been subpoenaed. Not one," she said.


surprise meter




Not all on them: Hastert eviscerated the Ethics Committee in 2005 when it looked like they might want to review Repubs, so everything got dropped.

Mary Boyle of Common Cause, a Washington-based government watchdog group, said the Ethics Committee has been "entirely ineffective for most of the last decade." "This whole John Conyers thing is a perfect example of why and how it doesn't work for everyone, including the members (of Congress) and the public," said Boyle, a spokeswoman for the group.

It is unclear whether the Ethics Committee investigated the allegations and cleared Conyers, or whether the matter is an ongoing concern. A spokesman for the committee did not return a call seeking comment.


"crap! What do I tell them? They keep calling!"


Maher was hired by Conyers in 1997 and retired from his office in May 2005. She said Conyers sent staff members from Washington to work on the unsuccessful 2002 campaign of his wife, Monica Conyers, for the state Senate.

That same year, in October, Maher said she was ordered by her boss to work on a number of Democratic campaigns at a campaign office in Allen Park. She was given $300 in cash for the work, which is supposed to be separate from her usual constituent service responsibilities, she said.


John Conyers is beyond this swift-boating! Wm Jefferson and the Black Caucus said so. Gotta believe him...or are you a racist?
Posted by: Frank G || 11/16/2006 18:23 || Comments || Link || E-Mail|| [271 views] Top|| File under:
The Exit Polls and the Jewish Vote
Gorgeous article digging into how statistics were used to lie about the Jewish vote in this election. Do not read if too many numbers make your eyes cross. The key bits:



Almost within hours of the release on Wednesday morning of summaries of the national exit polls, conducted with voters across the county on Election Day, I received several gloating emails from liberal Jewish acquaintances, pointing to one specific result within the exit poll data: namely how Jewish voters within the national sample, had voted in the races for the U.S. House of Representatives. That sub-sample of just over 200 people who self-identified as Jewish voters (about 2% of the total survey sample), reported that they had voted 87% for Democrats 12% for Republicans.

The same day the national voter survey data was made available, the RJC released a survey of a much larger sample of Jews conducted by Arthur J. Finkelstein & Associates in three states and Congressional districts with close races this past week. The RJC survey suggested that the 2006 Jewish voting pattern closely resembled that in 2004: 26% support for Republicans in the House races, and 27% in the Senate contest (there were also Senate races in Pennsylvania and Florida this year). The Finkelstein survey of 1,000 Jewish voters interviewed both older and younger voters, and members of the different Jewish branches in America – reform

(least traditional)

, conservative, and orthodox

(most traditional, lots more kids)

. Age and the branch of Judaism, both seemed to matter a lot in the 2004 survey results, and they did again this year: the more often a Jew attended synagogue, the more likely he or she was to vote Republican. Similarly, younger Jews, and in particular younger Jewish males, were much more likely to vote Republican. Orthodox Jews were more than twice as likely to vote Republican as Reform Jews.

None of this is surprising. The degree of religious affiliation has been positively correlated with the likelihood of voting Republican for other religious groups in the country as well. Over time, changes in the composition of the Jewish community will impact how Jews vote. The trends are likely to favor Republicans.
Posted by: trailing wife || 11/16/2006 00:52 || Comments || Link || E-Mail|| [274 views] Top|| File under:
Abramoff Reports to Prison; Officials Focus on Reid, Others
As convicted lobbyist Jack Abramoff reported to federal prison today, a source close to the investigation surrounding his activities told ABC News that Sen. Harry Reid (D-Nev.) was one of the members of Congress Abramoff had allegedly implicated in his cooperation with federal prosecutors.



"We have no idea what Abramoff is telling prosecutors to save his skin, but I do know that these kind of old allegations are completely ridiculous and untrue."

A spokesperson for Reid, elected yesterday as the Senate Majority Leader, said the senator had done nothing illegal or unethical. "We have no idea what Abramoff is telling prosecutors to save his skin, but I do know that these kind of old allegations are completely ridiculous and untrue," Sen. Reid's spokesman Jim Manley told ABC News.



$30,000 in campaign contributions to Reid from Abramoff's clients "were no accident and were in fact requested by Reid."

A source close to the investigation says Abramoff told prosecutors that more than $30,000 in campaign contributions to Reid from Abramoff's clients "were no accident and were in fact requested by Reid." Abramoff has reportedly claimed the Nevada senator agreed to help him on matters related to Indian gambling. The Associated Press reported earlier this year that Reid wrote at least four letters helpful to the tribes that had contributed money to his campaign. Reid has denied there was any connection between the letters and the contributions and has said he is a longtime opponent of certain kinds of Indian reservation gambling.

The AP reported that Reid acknowledged "routine contacts" with Abramoff's lobbying partners and intervening to block rival tribal casinos. The AP also reported that

Abramoff's billing records showed extensive contact with Reid's office over a three-year period in which Reid collected more than $68,000.

Abramoff's billing records showed extensive contact with Reid's office over a three-year period in which Reid collected more than $68,000 from Abramoff's firm, partners and clients.

Prosecutors have said that Abramoff's cooperation is essential to the corruption investigation, but, so far, they have brought only one prosecution against a member of Congress connected to Abramoff, Republican Bob Ney of Ohio, who resigned.
Posted by: Fred || 11/16/2006 00:00 || Comments || Link || E-Mail|| [275 views] Top|| File under:
First Muslim Congressman Snubs Bush
While his fellow incoming freshman were attending a private White House reception with President Bush Monday night, Rep.-elect Keith Ellison had what he considered a more important appointment to keep. "I went to the AFL-CIO reception, because I wanted to meet and greet leaders of labor, and get to know them," Ellison, D-Minn., said in an interview during a break from freshman orientation Tuesday. "Those are the people who I came here to support."

"It wasn't even a close call," added Ellison, who is replacing the retiring Rep. Martin Sabo, a Democrat. "Maybe one day I'll get to meet the president. He's the president, and I respect him in his role as the president, but I have exceedingly sharp differences with him on a policy level."
Posted by: Fred || 11/16/2006 00:00 || Comments || Link || E-Mail|| [272 views] Top|| File under:
Enter, Pariah: Now It's Hugs for Lieberman
Senator Joseph I. Lieberman strode into a Democratic caucus gathering like he owned the place or, at the very least, like someone who is a flight risk and could leave at any minute, taking the Democrats' new majority with him. "It was all very warm, lots of hugs, high-fives, that kind of stuff," said Senator Ken Salazar of Colorado.

Senator Ron Wyden of Oregon marveled, "One senator after another kept coming up and shaking his hand." And Senator Blanche Lincoln of Arkansas noted, "I gave him a hug and a kiss."


"I slipped him some tongue, too!"

Mr. Lieberman received a standing ovation at a caucus luncheon after Senator Harry Reid of Nevada, who is poised to become the majority leader, declared, "We're all family."

All of which is particularly touching in light of recent history. It was, after all, just three months ago that Mr. Lieberman became something of a party pariah after losing the Democratic primary in Connecticut but continuing his re-election bid as an independent.
Posted by: Fred || 11/16/2006 00:00 || Comments || Link || E-Mail|| [289 views] Top|| File under:
Vanquished Republicans elect Senate leaders
Senate Republicans narrowly elected Sen. Trent Lott to their new leadership team on Wednesday, re-embracing a lawmaker who earlier had been forced to step aside as their leader over racially charged remarks. The 49-member Republi
can caucus selected Lott to be the party's new whip, their No. 2 job in the chamber, as they sought to regroup with new leaders after last week's elections brought Democrats back into control of the U.S. Congress.

Lott will replace Mitch McConnell of Kentucky, who was elevated to the top job, Senate Republican leader, succeeding retiring Bill Frist of Tennessee, for the 110th Congress set to convene in January. "We want to work with the Democrats. Our preference is to accomplish things rather than block things," McConnell told reporters after the party's secret balloting.

In returning to leadership, Lott brushed off questions from reporters. Standing beside McConnell, he said: "The spotlight belongs on him."

Lott had been viewed as an effective Republican leader, one who was able to rally his colleagues and skillfully use the chamber's rules to move or stop legislation. Lott was also seen as an articulate speaker, at least until December 2004 when he made a racially charged remark in a 100th birthday salute to then retiring Sen. Strom Thurmond of South Carolina, a former segregationist who ran for president in 1948.
Posted by: Fred || 11/16/2006 00:00 || Comments || Link || E-Mail|| [272 views] Top|| File under:
India-Pakistan
Qazi calls emergency meeting of MMA Supreme Council
Muttahida Majlis-e-Amal (MMA) President Qazi Hussain Ahmed called for an emergency MMA Supreme Council meeting to discuss a future course of action after the National Assembly passed the Women's Protection Bill. "Yes, the MMA president has summoned the important Supreme Council meeting at his residence today to discuss a future line of action for the six-party religious alliance," MMA Deputy Secretary General Liaqat Baloch told Daily Times. He said the agenda of the meeting was mulling over the option of tendering resignations to the parliament.
Posted by: Fred || 11/16/2006 00:00 || Comments || Link || E-Mail|| [278 views] Top|| File under:
NA passes Women's Protection Bill
The National Assembly passed the Protection of Women (Criminal Laws Amendment) Bill to reform Pakistan's rape laws on Wednesday. The bill included several amendments to sections 7, 8, 9 and 12 of the draft approved by a parliamentary select committee, as proposed by a committee of religious scholars.

Government parties and the opposition Pakistan People's Party Parliamentarians voted in favour of the legislation. The Muttahida Majlis-e-Amal (MMA) and Pakistan Muslim League-Nawaz legislators voiced opposition to the bill, though neither voted against it, the former walking out of the house before voting and the latter abstaining. Wednesday also marked the end of the current National Assembly's fourth parliamentary year. During a marathon debate before the passage of the bill, MMA legislators called the bill "un-Islamic" and reiterated their threat to resign.
Posted by: Fred || 11/16/2006 00:00 || Comments || Link || E-Mail|| [293 views] Top|| File under:
MMA to Resist™ bill: Fazl
Opposition leader in the National Assembly and MMA Secretary-General, Maulana Fazlur Rehman on Tuesday said that the MMA would not allow the government to pass the Women Protection Bill without its consent. "Only that bill will be acceptable to the MMA in which recommendations of the Ulema Committee were incorporated", Fazl told a news conference after presiding over the central working committee of the Jamiat Ulema-e-Islam (JUI).

The government was planning to table the bill in the National Assembly on Wednesday (today), which, he said, was against the injunctions of the Holy Qur'aan and the Sunnah. He advised the government to respect the parliamentary traditions and should not go for legislation of the controversial bill in haste. "The government will find itself in crisis if it goes for legislation setting aside the directives of the Qur'aan and the Sunnah," he said.

Fazal said the central working committee of the JUI-F paid tributes to the NWFP government for passing the Hasba Bill despite hurdles created by the federal government. "The people of the NWFP had given mandate to the MMA and the NWFP government respected it by passing the Hasba Bill."
Posted by: Fred || 11/16/2006 00:00 || Comments || Link || E-Mail|| [282 views] Top|| File under:
China lays claim to Arunachal Pradesh
China has flabbergasted Indians when its ambassador in New Delhi, Sun Yuxi, reiterated his country's claim that Arunachal Pradesh is Chinese territory. In an interview with CNN-IBN ahead of President Hu Jintao's visit to the Indian capital, the Chinese envoy termed his country's border dispute with India complicated, and said it would take time to resolve.

"In our position the whole of what you call the state of Arunachal Pradesh is Chinese territory and Tawang (district) is only one place in it and we are claiming all of that, that's our position," Sun said.

"In our position the whole of what you call the state of Arunachal Pradesh is Chinese territory and Tawang (district) is only one place in it and we are claiming all of that that's our position," Sun said.


This map shows that Arunachal Pradesh is the tip of northeast India; it's between Tibet and Burma. It's also not small.

Diplomatic and defence observers are of the opinion that the Chinese ambassador's remarks had conspicuous importance against the backdrop of the Indian army's assertions that it would not vacate Siachen since its troops' presence there was of vital importance for Indian interests against Pakistan and China.

China cites the Tawang Monastery, one of the last remnants of Mahayana Buddhism, as evidence that the mountainous district of Tawang in Arunachal Pradesh once belonged to Tibet and that India should hand it back to help settle the row.

Continued on Page 49
Posted by: Fred || 11/16/2006 00:00 || Comments || Link || E-Mail|| [306 views] Top|| File under:
International-UN-NGOs
Kofi Demands Pot O' Money For Climate Thingy
Climate change is as serious as WMD: Annan
UN chief Kofi Annan demanded that world leaders give climate change the same priority as they did to wars and to curbing the spread of weapons of mass destruction.


There's just no money innit.


Annan made the demand appeal as he launched a three-day gathering of environment chiefs, tasked with stepping up action against global warming.
This puppy's got legs.
In his valedictory speech to the annual meeting, the UN secretary-general painted a sombre tableau about the effects of climate change, especially on impoverished countries that were least to blame for it.


Do it. For the Children™.


And he lacerated the fast-shrinking minority of politicians or scientists who still denied there was any threat as "out of step, out of arguments and out of time."
Shut up, damnit, this is the best scam ever!
Climate change imperils agriculture through drought and coastal cities through rising sea levels, poses a health threat by spreading mosquito-born disease and could lead to billion-dollar weather calamities, said Annan.
No hyperbole here, this is some dire shit, d00ds! We promise we'll take really good care of your moeny. Really. Trust us.
"Climate change is also a threat to peace and security," he warned. "Changing patterns of rainfall, for example, can heighten competition for resources, setting in motion potentially destabilising tensions and migrations, especially in fragile states or volatile regions.
Um, and there's some other really dire shit over here, too! See how shiny it is? We're only here to help.
"There is evidence that some of this already occurring; more could well be in the offing."
Pony up. This is gonna be extra dire.
Annan declared: "The message is clear. Global climate change must take its place alongside those threats -- conflict, poverty, the proliferation of deadly weapons -- that have traditionally monopolised first-order political attention."
We've figured out that you can't watch both hands.
Ministers or their stand-ins at the 189-nation meeting of the UN Framework Convention on Climate Change (UNFCCC) are under pressure to spell out by Friday their commitments for deepening cuts in greenhouse-gas emissions.


Better hurry! Don't be the last on your block! Bandwagon effect!


The spotlight is being placed on Brazil, China and India -- big-population developing countries whose carbon pollution has surged in line with their economic growth.


Ooooh. The Spotlight of Doom!


The European Union (EU) hopes these countries will signal they will join rich nations in making binding curbs in their emissions when negotiations start next year to reshape the UNFCCC's Kyoto Protocol after it expires in 2012.
No, no, we're not trying to keep you down - perish the thought. You're another shiny distraction. Every Magician has to control the audience's focus so the, um, "Magik" can occur...
The United States, meanwhile, which walked away from Kyoto in 2001, is being scrutinised for any gesture towards the pact in the light of last week's US elections, in which the Democrats wrested control of Congress away from President George W. Bush's Republicans.
Please? Pretty please? We'll sing your DhimmiDonk praises and, well okay, we'll let you in on the scam.
The United States by itself accounts for a quarter of the world's greenhouse gas output, although its position as No. 1 polluter could soon be overtaken by China, a major burner of coal.
US: Here's your bludgeon - use it and earn your keep.
China: See? We can keep 'em distracted thinking we're making headway with youse guys and being all even-handed 'n stuff.
It's a slam-dunk.
Greenhouse gases trap the Sun's heat instead of letting it radiate out into space.


Oooooh - science! Dazzle 'em with isolated factoids!


As a result, Earth's atmospheric temperature is rising, and many scientists are convinced this is already starting to affect the climate system.


Post hoc ergo propter hoc, baby. Are ya dazzled, yet? This is the whole story - don't look over there! And it's almost too late!


The evidence for this comes through thinner snow cover in the European alps, shrinkage of the Greenland icesheet and Arctic ice cover, and a retreat in Siberian permafrost.


We are data manipulation specialists! No, no, don't look over there - we have all we need, thanks.


Experts are demanding swingeing cuts in the pollution to avoid prolonged droughts and floods or melting of the Antarctic icesheet that could unleash an alarming rise in sea levels.
Be afraid! Be very afraid!
The Nairobi conference, which began on November 6, yielded its first significant progress on Tuesday with deals on technical aspects of Kyoto's complex machinery.


But don't worry your pointy little heads, we're experts at complex BS.


They reached agreement on how a fund to help poor countries adapt to global warming will be managed, and on a five-year work programme to identify areas in rich and poor countries alike that could be vulnerable to climate change.


See? It only takes a little more money and voila!


In addition, they agreed rules for defining which projects should be eligible under Kyoto's "Joint Implementation" (JI) initiative. JI is a scheme by which rich countries that transfer clean technology to former Soviet eastern European countries can gain carbon credits that they can trade or offset against their own emissions goal.
See? We have it all worked out. Money fixes everything!
Financial experts on Tuesday warned climate change could so amplify the effect of weather disasters that droughts, storm surges and other natural catastrophes could cost as much as a thousand billion dollars in a single year by 2040.


A Thousand Billion! Why, some would say that's a Trillion!



Prediction 1: We will be dragged into this lunacy by the DhimmiDonks.
Prediction 2: This will be Kofi's new gig after leaving the UN.
Prediction 3: This will bring economic ruin to nations teetering on the edge, now, and bring others to the brink... all to benefit the scammers - a fraction of a cent for every dollar wasted - the scale and the fact that it can be done under the guise of moral authority, unassailable and able to get away with the "We'll investigate ourselves." no accountability ploy, is what makes it so inviting.

Few threats to the world are as insidious, not to mention successful, as those which originate from the UN. It is a cesspool of thieves, hate-mongering misanthropes, and self-serving elitist whores - which has successfully stolen the mantle of legitimacy. The EU is a pale imitation of the UN, the ultimate source of perverse bunco and pyramid scam artists. Indeed, The Diplomad (I miss that guy...) nailed it: The Vulture Elite™. And since there's no profit when something dies naturally, they've decided to kill the global economy for personal gain.
Posted by: .com || 11/16/2006 01:04 || Comments || Link || E-Mail|| [298 views] Top|| File under:
Science & Technology
Scientists: Pollution could combat global warming
NAIROBI, Kenya (AP) -- Air pollution may be just the thing to fight global warming, some scientists say. Prominent scientists, among them a Nobel laureate, said a layer of pollution deliberately spewed into the atmosphere could act as a "shade" from the sun's rays and help cool the planet.


Back to the Future circa 1970s Nuclear Winter.


Reaction to the proposal here at the annual U.N. conference on climate change is a mix of caution, curiosity and some resignation to such "massive and drastic" operations, as the chief U.N. climatologist describes them.

The Nobel Prize-winning scientist who first made the proposal is himself "not enthusiastic about it." "It was meant to startle the policymakers," said Paul J. Crutzen, of Germany's Max Planck Institute for Chemistry. "If they don't take action much more strongly than they have in the past, then in the end we have to do experiments like this."

Serious people are taking Crutzen's idea seriously. This weekend at Moffett Field, California, NASA's Ames Research Center hosts a closed-door, high-level workshop on the global haze proposal and other "geoengineering" ideas for fending off climate change.

Continued on Page 49
Posted by: GolfBravoUSMC || 11/16/2006 13:48 || Comments || Link || E-Mail|| [403 views] Top|| File under:
Southeast Asia
US China joint military drill
Commander of the US Pacific Fleet Gary Roughead is meeting Chinese militalry officials in Beijing this week, ahead of a joint military exercise in the South China Sea, the US embassy said Tuesday. "He is meeting his counterparts in the Chinese military," an embassy spokeswoman told AFP.

Roughead said Monday the search-and-rescue exercise would take place east of south China's Hainan Island on Sunday and he would this week meet various People's Liberation Army (PLA) officials before the drill.

The admiral, who arrived in China on Sunday for a week-long visit, said his trip was aimed at "how our navies can gain a better understanding of one another."

China's Ministry of Defence also said the exercises in the South China Sea were aimed at "helping improve understanding and build mutual trust between the two militaries," according to the official Xinhua news agency on Tuesday.

The exercise, the second phase of a two-part operation that began in the United States, will involve a Chinese guided missile destroyer and fuel tanker, working with a US missile destroyer Fitzgerald and the USS Juneau, Xinhua said.

The first phase of the US-China drills involved communications and passing exercises off the coast of Hawaii and a search and rescue exercise off the coast of southern California in September, according to the US navy website.

The admiral's visit came as a Washington Times report said a Chinese submarine approached US aircraft carrier Kitty Hawk in the Pacific Ocean last month and surfaced within firing range of its torpedoes and missiles.

The admiral on Monday declined to comment on the report, but said one purpose of his trip was to find out more about the purpose of China's military development.

"I really would like to know what the intent is in some of the developments that I see in the PLA navy," he said.

He said these included the expansion of China's submarine fleet and procurement of ships.

"I look foward to having discussions about what the vision is and perhaps what some of the operating doctrine might be," Roughead said.

The Chinese foreign ministry denied knowledge of the Washington Times report on Tuesday.

"I have not heard of such report, but... China has always implemented a national defense policy based on self-defense," ministry spokeswoman Jiang Yu said.
Posted by: 3dc || 11/16/2006 14:33 || Comments || Link || E-Mail|| [285 views] Top|| File under:
Home Front Economy
Sad News: Milton Friedman Dies
Nobel-winning economist Milton Friedman has died: reports

SAN FRANCISCO (MarketWatch) -- Nobel Prize-winning economist Milton Friedman has died at the age of 94, according to media reports Thursday. Friedman, one of the most influential economists of the past century, died last night, the Wall Street Journal reported on its Web site, citing an official at the Cato Institute in Washington. Friedman was a professor at the University of Chicago from 1946 until 1976. He was awarded the Nobel in 1976.
Posted by: Glenmore || 11/16/2006 13:22 || Comments || Link || E-Mail|| [265 views] Top|| File under:
Home Front: Culture Wars
Yale U: Muslims Condemn Anti "Prophet" Cartoons
The cartoons on the posters - which were taken down mid-morning by members of the Muslim Students Association - depicted the prophet Muhammad with a sword in one hand and a decapitated head in the other, underneath a speech bubble which included the phrase: "Don't mess with Ahmadinejad's nukes." Though most Muslim students expressed surprise and dismay at the cartoon, some viewed the incident as an opportunity to open dialogue on campus about Muslim issues.


However, attending Halloween parties in a suicide bomber costume is OK with the MSA


MSA President Altaf Saadi '08 said she was shocked that the cartoons would be posted on a campus like Yale's and was unhappy that the individuals responsible decided to remain anonymous. "I'm very appalled by what happened," she said. "I'm disappointed that whoever put this up would be so cowardly. I would hope that people would acknowledge the hurt that it causes."

Saadi said the group has contacted the offices of President Richard Levin, Dean of Undergraduate Affairs Betty Trachtenberg, and Yale College Dean Peter Salovey about the incident. The MSA plans to hold a dialogue after Thanksgiving break in conjunction with the College Dean's office in response to the cartoon, she said.

Posted by: Sneaze Shaiting3550 || 11/16/2006 07:40 || Comments || Link || E-Mail|| [271 views] Top|| File under:
Iraq, Al Gore films in running for Oscars documentary prize
None of this is surprising, actually...
Films about Iraq and former US presidential candidate Al Gore's "Inconvenient Truth" are among the final 15 entries for the 2007 Oscars best documentary, organizers said.
Gore's hard-hitting rallying cry against global environmental catastrophe has won glowing reviews and was a hit at this year's Sundance Film Festival.

Several movies about the conflict in Iraq were also included in the preliminary shortlist, which was whittled down from 81 entries and will eventually be reduced to five nominees early next year.

Among the Iraq movies were "The War Tapes," a groundbreaking effort which was put together using footage shot by US soldiers equipped with mini-cameras.

Other entries using Iraq for their subject matter included "Iraq in Fragments," "The Ground Truth," and "My Country, My Country."

Documentaries about religion are also in the running for honours. "Deliver Us From Evil" deals with sex abuse in the Catholic Church while "Jesus Camp" throws the spotlight on the US evangelical youth movement.

Nominations for the 79th Academy Awards will be announced on January 23 ahead of Oscar night on February 25.
Posted by: .com || 11/16/2006 03:15 || Comments || Link || E-Mail|| [273 views] Top|| File under:
Who's in the News
105
[untagged]
Bookmark
E-Mail Me
The Classics
The O Club
Rantburg Store
The Bloids
The Never-ending Story
Thugburg
Gulf War I
The Way We Were
Bio
Merry-Go-Blog
Hair Through the Ages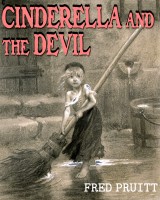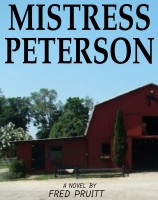 On Sale now!


A multi-volume chronology and reference guide set detailing three years of the Mexican Drug War between 2010 and 2012.

Rantburg.com and borderlandbeat.com correspondent and author Chris Covert presents his first non-fiction work detailing the drug and gang related violence in Mexico.

Chris gives us Mexican press dispatches of drug and gang war violence over three years, presented in a multi volume set intended to chronicle the death, violence and mayhem which has dominated Mexico for six years.
Click here for more information


Meet the Mods
In no particular order...


Steve White
Seafarious
Pappy
lotp
Scooter McGruder
john frum
tu3031
badanov
sherry
ryuge
GolfBravoUSMC
Bright Pebbles
trailing wife
Gloria
Fred
Besoeker
Glenmore
Frank G
3dc
Skidmark
Alaska Paul



Better than the average link...



Rantburg was assembled from recycled algorithms in the United States of America. No trees were destroyed in the production of this weblog. We did hurt some, though. Sorry.
3.235.101.50