US student tries to score dope at cop shop
A 20-year-old North Dakota State University student has been arrested for "criminal attempt and possession of drug paraphernalia" after trying to score some marijuana at a West Fargo police station, In-Forum News reports. Grace Sium rang the cop shop at 3.15am last Saturday enquiring as to where she might acquire some blow. Despite the dispatcher's repeated protestations that "selling and possessing marijuana was illegal", Sium persisted. Accordingly, the dispatcher admitted the cops had puff in the witness locker, and said if Sium swung by they would "hook her up".

Grace is not a physics major.

Officer Ken Zeeb - who arrived for work at 3.45am - recalled: "The dispatcher got on the intercom and said, 'You know what? She's here. She just handed me $3 for marijuana'." Zeeb quickly moved to cuff the master criminal, and later explained: "She didn't seem like she was really under the influence of drugs or alcohol. She understood what was going on and articulated herself well."

"This is your brain on drugs. Any questions?"

Zeeb, who has worked narcotics for over seven years and "and has arrested people for trying to buy drugs at a house as it was being searched by police", admitted the bust was "about the craziest thing I've ever come across". He rightly concluded: "This is something that you couldn't even make up." Sium is now languishing in Cass County Jail. She declined to respond to a phone message left for her on Saturday.

"Like dude, what am I supposed to say, ya know?"
Posted by: anonymous5089 || 02/16/2006 01:42 || Comments || Link || E-Mail|| [10794 views] Top|| File under:
Most men unhappy with penis enlargement
Bummer. Another one of my last hopes that fades away.


Thanks to the incessant spam, it's become the most hyped of all operations but researchers said Tuesday that most men who have had penis enlargement surgery are not satisfied with the results.


"Tripped over it again, man? Bummer."

"The majority of these patients are dissatisfied after these procedures. Research should be directed toward non-surgical options," said Yoram Vardi, of the Rambam Medical Center in Haifa in an editorial in the Journal of European Urology. Vardi was part of a team of urologists who questioned 42 men who had undergone penis-enlargement surgery and found the dissatisfaction rate was very high. Often the men requested additional surgical procedures.


"Can ya add another foot or two, doc?"

One of Vardi's colleagues, Nim Christopher, a urologist at St Peter's Andrology Center in London concurred. "For patients with psychological concern about the size of the penis -- particularly if it is normal size -- there is little point in offering them surgery because it makes no difference. The average increase in length is 1.3 cm (0.5 inches) which isn't very much, and the dissatisfaction rate was in excess of 70 percent," said Christopher.


"A half inch? I paid $18,000 for a half inch?"

"I want a refund!"


Christopher added that spam e-mails advertising penis enlargement surgery were inaccurate and gave men unrealistic expectations.


The ones that offer to enhance your bosom are true, though. Now my wife has a bad back...

Rather than having surgery, both Vardi and Christopher said the men should be referred for psychological counseling.


Woe is me! Woe is me!

"Look, Mr. Schlub, you're just gonnna have to go through life with a tiny doinker. Yes, I know you're frustrated, but trust me, you deserve it. Okay?"
Posted by: anonymous5089 || 02/16/2006 01:33 || Comments || Link || E-Mail|| [10795 views] Top|| File under:
Man laughs at Cheney accident. Girlfriend shoots man. Ha ha ha.
Lafayette resident Josh Kayser chuckled Monday afternoon when he read about Vice President Dick Cheney accidentally shooting a friend during a quail hunt over the weekend. A few hours later, paramedics rushed Kayser, 21, to the hospital after his girlfriend accidentally shot him while they were trailing a raccoon. "I read that thing about the vice president and said to myself 'How can you shoot your friend with your gun?' And look what happened," he said Tuesday.

Kayser and his 17-year-old girlfriend spent Monday night hunting raccoons that had been preying on chicken's on his family's property on the 2300 block of 95th Street north of Lafayette. At about 9:30 p.m., Kayser crouched down to look under a shed where he thought a wounded raccoon was hiding. His girlfriend, whom police did not identify, crouched down behind Kayser and accidentally shot him with a .22-caliber rifle.


Hukka hukka hukka... Hee-hee-larious, ain't it, Bub?
Posted by: DragonFly || 02/16/2006 00:00 || Comments || Link || E-Mail|| [10794 views] Top|| File under:
Africa Subsaharan
If you're going to shoot at an elephant, Mr. Schneider...
The reputation that elephants have for never forgetting has been given a chilling new twist by experts who believe that a generation of pachiderms may taking revenge on humans for the breakdown of elephant society. The New Scientist reports today that elephants appear to be attacking human settlements as vengeance for years of abuse by people. In Uganda, for example, elephant numbers have never been lower or food more plentiful, yet there are reports of the creatures blocking roads and trampling through villages, apparently without cause or motivation.

Scientists suspect that poaching during the 1970s and 1980s marked many of the animals with the effects of stress, perhaps caused by being orphaned or witnessing the death of family members - and producing the equivalent of post-traumatic stress disorder. Many herds lost their matriarch and had to make do with inexperienced "teenage mothers". Combined with a lack of older bulls, this appears to have created a generation of "teenage delinquent" elephants.

Joyce Poole, the research director at the Amboseli Elephant Research Project in Kenya, who has co-authored a paper on elephant behaviour, said: "They are certainly intelligent enough and have good enough memories to take revenge. Wildlife managers may feel that it is easier to just shoot so-called 'problem' elephants than face people's wrath. So an elephant is shot without [people] realising the possible consequences on the remaining family members and the very real possibility of stimulating a cycle of violence."


Her study showed that a lack of older bulls to lead by example had created gangs of hyper-aggressive young males with a penchant for violence towards each other and other species. For instance, in Pilanesburg National Park in South Africa, young bulls have been attacking rhinos since 1992. And in Addo Elephant National Park, also in South Africa, 90 per cent of male elephants are killed by another male - which is 15 times the "normal" figure.

Richard Lair, a researcher specialising in Asian elephants at the National Elephant Institute based in Thailand, said there were similar problems in India, where villagers lived in fear of male elephants, which the villagers claim attack the village for only one reason - to kill humans. "In wilderness areas where wild elephants have no contact with human beings they are, by and large, fairly tolerant," he said. "The more human beings they see, the less tolerant they become."


"Remember me, Mr. Schneider? Kenya, 1947. If you're going to shoot at an elephant, Mr. Schneider, you'd better be prepared to finish the job." - From a 'Far Side' cartoon.
Posted by: Anonymoose || 02/16/2006 00:00 || Comments || Link || E-Mail|| [10794 views] Top|| File under:
Caribbean-Latin America
Haitian ballot boxes found smashed
Hundreds of smashed ballot boxes and bags apparently used to carry vote count sheets were scattered across a garbage dump, more than a week after Haiti's disputed presidential elections. UN officials sent troops to the garbage dump a few kilometres north of the capital, Port-au-Prince, to recover the election material, according to David Wimhurst, a UN spokesman, who called the discovery "extraordinary".

On Wednesday, Associated Press journalists saw hundreds of empty ballot boxes, at least one vote tally sheet and several empty bags, numbered and signed by the heads of polling stations, strewn across the fly-infested dump. Leading candidate Rene Preval has alleged that election officials have undercounted his support in an effort to prevent him from winning a first-round victory. He said that "massive fraud or gross errors" tainted the results of the 7 February vote.
Posted by: Fred || 02/16/2006 00:00 || Comments || Link || E-Mail|| [10794 views] Top|| File under:
China-Japan-Koreas
Ertan dam's market failure
From Threegorgesprobe.org website. The financial implications are huge, and the World Bank is in the middle of it.


The World Bank has given China's second-largest hydropower project a satisfactory rating on its financial performance, despite its failure to meet the Bank's financial targets and its near-bankruptcy in the first five years of operation.


Maybe we can get the US govt to do the same....oops, already have, sigh.


Unable to service its debts, the US$2.2-billion Ertan project,1 which received more than US$1 billion from the World Bank,2 was bailed out by the Bank of China in 2003. With a US$396-million loan from the central bank, Ertan Hydropower Development Corporation repaid its commercial financiers and a portion of its World Bank debts.


The whole Chicom financing thing is a shaky deck of cards.


Since then, EHDC's finances have improved somewhat due to increased electricity sales and lower interest charges on its outstanding debts, according to last year's performance assessment by the World Bank's operations evaluation department.3
However, the company's earnings are still nowhere near the Bank's target of 15-per-cent return on assets. By selling power below cost to its industrial customers, EHDC is losing more than US$15 million a year. Its debt-to-equity ratio is "still unsatisfactory and will limit its future borrowing capacity." Its shareholders4 have not yet paid in their full 20 per cent of the initial project investment equity. The company is not generating enough cash flow to mobilize capital for expansion nor does the Bank expect progress any time soon in raising rates to cover EHDC's actual costs.


In other words, the project is failing on its business plan.


Despite these fundamental weaknesses, the Bank gives EHDC a satisfactory rating because it "acquired the technology and project management skills for the design and implementation of very large, world-class hydroelectric schemes." Having built the 240-metre high Ertan dam, EHDC now has "the capabilities to undertake further major hydroelectric developments on the Yalong River such as the much larger Jinping hydro project."


There ya go, build some more monster dams that will no pay for themselves. Sounds like Communist central planning, with help from the World Bank.


What matters, in other words, is EHDC's capacity to keep on building large dams regardless of their high cost and risk of financial failure. Shortly after this endorsement from the World Bank, China Construction Bank announced a US$3.7-billion loan for EHDC's next project in Sichuan province.5


Digging a bigger financial hole with more money.


Ertan with its six General Electric (Canada) turbines was designed to generate 17 billion kilowatt-hours of electricity per year - equivalent to about one-third of Sichuan province's annual power supply. The dam's output was to be delivered via high-voltage transmission lines (also partly financed by the World Bank) to Chengdu, the capital of Sichuan province, and Chongqing, a municipality of 30 million people at the upper end of the Three Gorges dam reservoir.
But when Ertan began generating power in 1998, there wasn't enough demand for its output. Many state-owned factories were shutting down at that time, which caused electricity demand to drop sharply.
More importantly, Ertan's two biggest prospective customers had become its competitors.

Wonder if that was part of the business plan.....

In the decade it took to build the giant dam, Sichuan province and Chongqing had financed and built their own sizable coal-fired plants (ranging from 50 to 700 MWs) that produce power for less than Ertan. As a result, Ertan Hydropower Development Corporation "suffered serious financial losses in terms of forgone revenues at a time when its debt service burden was very high."


Bad financial combo...


The Bank's disclaimer for EHDC's failure is found on Page 3 of its assessment: "No safeguards or mitigating measures could have been incorporated at [World Bank loan] appraisal to have prevented the project from suffering the financial difficulties it encountered in its first five years of operation." This is Bank-speak for "don't blame us."


Heh heh.


Rather than accept some responsibility as the lead financier, the Bank praises EHDC's bailout as a "foreign debt adjustment" that demonstrates its client's "financial management capabilities." It blames Ertan's lack of customers on local protectionism, depicting local governments' preference for cheaper power as a "perverse outcome." From the Bank's perspective, the market failed its client, not the other way round.
The Bank goes on to warn that other state generating companies are at risk of bankruptcy in the coming power glut. State generating companies currently have about 300,000 MW of new capacity under construction, "which is a massive amount, even by Chinese standards." In 2004 alone, an estimated 50,000 MW of new capacity was added to the power system, and at least that much was expected to be added last year.
By 2007-08, the Bank predicts: "A significant portion of this new capacity. . . is likely to be surplus to requirements . . . even if rapid economic growth continues. . . . many [new power] projects may run at low levels of capacity utilization and their promoters may have difficulty generating sufficient cash flows to service their loans."


Build like hell, then look around and say, "Oh, Sh*t! The market is saturated.


The expected surplus generating capacity has "serious implications for the Chinese banking system," the Bank adds. "Since the major portion of the loans are from state owned banks to state owned generating companies, formal defaults are unlikely, but loan rescheduling on a large scale would be needed to avoid adding to the stock of the [state] banks' non-performing assets."


Which means that the Chicom banking system is full of shaky deals like the above.


The Bank criticizes the central government's response to the last oversupply crisis. When Ertan couldn't sell its output, the government stopped issuing permits for construction of new power plants. The two-year ban (2000-01) resulted in a capacity shortfall that contributed to severe power shortages in 2003 and 2004. According to the Bank, the ban was motivated by concern that the country's largest hydro project, the Three Gorges dam, would run into the same difficulty as Ertan when it started generating power in 2003.
Note the Bank doesn't disagree with the central government's ban on building new plants, only that it was too long. It calls for better planning and blames decentralization for the current overbuilding of generation plants. "Indicative power system planning at the national level is essential in order to avoid boom-bust investment cycles such as the one currently building up in the Chinese power sector."
Nowhere do the Bank evaluators consider that huge-scale power projects like Ertan are ill-suited to China's newly decentralized power market. With the decentralization of investment authority, and more entities involved in power generation since the 2002 breakup of the state power monopoly, competition for customers and demand uncertainty is on the rise. With decentralization, big state-backed power projects can no longer be assured of a market for their power.


And should not be assured of financing, in a normal market system, being bad risks and all.


To protect Ertan and other state power companies, the Bank recommends a market by government fiat: rate increases to cover uncompetitive investments made by state companies, closure of local power plants that offer cheaper power, and more high-cost long-distance transmission lines so that oversized power plants can export power beyond local markets.


Heavy handed socialism at its finest.


The Bank fails to consider the effect of this no-fail environment for state power companies: more overexpansion of risky projects that invite financial ruin. Nor does the Bank consider itself part of the problem. But when the Bank provides loan guarantees to protect commercial lenders from market risk, when it subsidizes transmission costs, and when it glosses over the dismal financial performance of state companies, as it does with EHDC, the Bank helps create companies unhinged from market reality.


Understatement of the week.


By shielding commercial lenders from market risks, the World Bank, like the Chinese government, sends the wrong signal, encouraging high-risk expansion that leads to higher-than-necessary electricity costs or more state bailouts.


And where, pray tell, does the World Bank get its funding?


Without World Bank and central government protection, power companies would adjust their perception of market risk and abandon megaprojects in favour of smaller scale investments better suited to a decentralized market and consumer demands. By providing less not more financial protection for generation and transmission companies, the central government could better concentrate on becoming an effective regulator - to protect the interests of power consumers, including the 30 million rural Chinese who currently lack access to basic electricity service.

Footnotes:

1 The US$2.2-billion cost excludes US$1 billion for high-voltage transmission lines.

2 The World Bank provided US$780 million for the dam project, a US$150-million loan guarantee for Ertan's commercial financiers, and US$270 million to Sichuan Electric Power Corporation for the transmission lines linking the dam to Chengdu and Chongqing.

3 The full project performance assessment report by the World Bank's operations evaluation department (Report No. 32664), dated June 27, 2005, is available at www.worldbank.org

4 EHDC is a limited liability company with share capital divided between the State Development Investment Company and the Sichuan Provincial Investment Group with 48 per cent each, and the remaining 4 per cent held by China Huadian Corporation.

5 "Bank offers loans for infrastructure, power projects in Sichuan," Xinhua news agency, Sept. 15, 2005.
Posted by: Alaska Paul || 02/16/2006 18:42 || Comments || Link || E-Mail|| [10797 views] Top|| File under:
Great White North
Victory for Gun Rights in Canada
The Conservative government has created a committee of two cabinet ministers and a backbencher to figure out how best to kill the long-gun registry as soon as possible.

Registry critic Garry Breitkreuz, who is working with Justice Minister Vic Toews and Public Security Minister Stockwell Day, said he has been given wide leeway to deal swiftly with the registry.

"I wouldn't be fighting for what I'm fighting for if I didn't think that would be the case," the Saskatchewan MP said in an interview.

"We couldn't have had two better appointments because they're giving me the opportunities to put in place whatever is needed to stop the flow of money right now."

Prime Minister Stephen Harper promised voters during the election campaign that the long-gun registry would be scrapped and money redirected to public safety.

When the Liberals added the registry to the federal gun control program in 1995, they said it would cost taxpayers no more than $2 million. But the most recent estimates put the figure in the hundreds of millions of dollars, bringing the total cost of the gun program to more than $1 billion.

The Conservatives have called the registry a waste of taxpayers money that targets duck hunters rather than criminals.

Breitkreuz would say little about how the government will kill the registry while maintaining background checks it promised on would-be gun owners.

"I still have to work through Stockwell Day and Vic Toews so I can't tip my hand as to what we're doing but we're working on that."

The Tories promised to reinvest savings from scrapping the gun registry into hiring police and assisting victims of crime, but may find there is less cash available than meets the eye.

The gun program consumes about $90 million a year in direct costs while a single campaign promise to hire an additional 1,000 Mounties would add $50 million to the federal payroll.

There are no cost estimates on campaign promises such as defending victims' rights and improving gun safety.
Posted by: Anonymoose || 02/16/2006 11:06 || Comments || Link || E-Mail|| [10795 views] Top|| File under:
India-Pakistan
Gods still need human sacrifices
MUMBAI: An Indian woman died after being pushed into a flaming pit as a human sacrifice during a religious ritual aimed at placating 'angry gods' blamed for a chicken pox outbreak, media reports said on Wednesday.

Jyotsna Tanel, 22, had been suffering from chicken pox when she travelled to Tembi village, near Mumbai, where the ceremony was being held on February 10, indian newspaper the Times of India said. Tanel suffered burns to more than 60 percent of her body after being pushed into a six-foot-deep pit by others at the ceremony, it said. Hearing her cries, some people barged into the homestead and rescued her from the flames, police told the Press Trust of India. She died last Tuesday after being denied medical treatment for five hours by the ceremony's organisers. Police have arrested 15 people.

The sacred fire ceremony has long been an important part of Hindu rituals but cases of attempted human sacrifice are rare.
Posted by: Fred || 02/16/2006 00:00 || Comments || Link || E-Mail|| [10794 views] Top|| File under:
Home Front: Culture Wars
Gay bishop faulted for calling alcoholism a disease
ScrappleFace
(2006-02-15) — V. Gene Robinson, the first openly-homosexual Episcopalian bishop, came under attack today for a recent statement in which he called his alcoholism a "disease" for which he's getting treatment.

"Bishop Robinson has reinforced the stereotype that being a drunk is some kind of medical condition that needs a cure," according to an unnamed spokesman for the American Drunkards Association (ADA), a non-profit group that helps people recover from Alcoholics Anonymous meetings. "Alcoholism isn't a disease, it's who we are. We want to be accepted for who we are. The bishop has done irreparable harm to drunken clerics everywhere, not to mention the damage done to millions of lay-drunkards."

The American Drunkards Association also lobbies lawmakers to gain equal rights for alcoholics — "a large and growing group of Americans who face discrimination daily, especially from the department of motor vehicles."

"Imagine not being allowed to drive just because of who you are," said the unnamed ADA spokesman. "Police across the country engage in discriminatory profiling against drunkards, and there's no public outcry about this civil rights abuse."

Bishop Robinson, who left his wife to live with his homosexual partner, said he's "humbled by the opportunity to be the denomination's first openly-gay, openly-drunk and openly-irresponsible bishop."

"My life sends a refreshing message to our parishioners of redemption without repentance," he said. "It's a real improvement on old-fashioned Biblical principles."
Posted by: Korora || 02/16/2006 00:00 || Comments || Link || E-Mail|| [10795 views] Top|| File under:
Who's in the News
97
[untagged]
Bookmark
E-Mail Me
The Classics
The O Club
Rantburg Store
The Bloids
The Never-ending Story
Thugburg
Gulf War I
The Way We Were
Bio
Merry-Go-Blog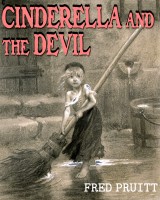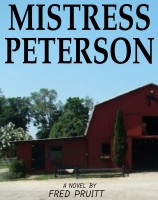 On Sale now!


A multi-volume chronology and reference guide set detailing three years of the Mexican Drug War between 2010 and 2012.

Rantburg.com and borderlandbeat.com correspondent and author Chris Covert presents his first non-fiction work detailing the drug and gang related violence in Mexico.

Chris gives us Mexican press dispatches of drug and gang war violence over three years, presented in a multi volume set intended to chronicle the death, violence and mayhem which has dominated Mexico for six years.
Click here for more information


Meet the Mods
In no particular order...


Steve White
Seafarious
tu3031
badanov
sherry
ryuge
GolfBravoUSMC
Bright Pebbles
trailing wife
Gloria
Fred
Besoeker
Glenmore
Frank G
3dc
Skidmark



Better than the average link...



Rantburg was assembled from recycled algorithms in the United States of America. No trees were destroyed in the production of this weblog. We did hurt some, though. Sorry.
3.235.180.193

Help keep the Burg running! Paypal: