-Short Attention Span Theater-
Snowstorm causes Global Warming
ScrappleFace
(2006-02-12) — A thick blanket of snow that covered much of the northeastern United States this weekend may increase global warming by preventing the heat that radiates from earth's molten core from escaping into the atmosphere, according to former vice president Al Gore.

Mr. Gore, a noted global warming expert who also once ran for president, dismissed suggestions that the biggest snowstorm in New York City history diminishes his case that the planet is warming at an alarming rate.

"First of all," Mr. Gore said, "the reason for all of this snow is that greenhouse gasses trap reflected solar heat causing the polar ice caps to melt, increasing the volume of oceanic water that evaporates, then freezes to become snow. The warmer the planet gets, the more massive snow storms we'll see."

The former vice president, former senator and founder of the red-hot Current TV Network, said the only solution is to remove the snow, not just from the ground, but from earth's water cycle.

"We must pack the snow into giant containers and launch it into outer space," Mr. Gore said. "Every day that George Bush fails to do this, the threat to Mother Earth grows exponentially."
Posted by: Korora || 02/14/2006 0:00 || Comments || Link || E-Mail|| [10795 views] Top|| File under:
Africa North
'divine' calf says "no God but Allah"
THOUSANDS of people flocked to southern Egypt today to seek blessing from a calf they believe was born as God's reply to the publication in Europe of cartoons depicting the prophet, police said.

Some 20,000 thousand people had gathered in front of Mohammed Abu Dif's house in the village of Tunis to see the holy mammal, whose skin folds when he was born reportedly formed the words "There is no God but Allah", a police official said on condition of anonymity.

He said the villagers flocked from all over the southern governorate of Sohag to the farmer's house and had to be dispersed by police, who feared the gathering could get out of control.
Witnesses said they believed the calf was "Allah's response to current attacks against Islam", the official said.
He was referring to the publication in a Danish daily five months ago of cartoons depicting the Prophet Mohammed, which is banned in Islam.

Some of the caricatures portray Mohammed as a terrorist and have since been reprinted in scores of other European newspapers, sparking an unprecedented outcry in Muslim countries.

Tens of thousands of Muslims across the world have held demonstrations to protest against the cartoons, call for a boycott of Danish products and demand their countries sever ties with Denmark.
Posted by: Classer || 02/14/2006 03:19 || Comments || Link || E-Mail|| [10799 views] Top|| File under:
Africa Subsaharan
Savin B. Hard -- Zim-Bob-We inflation over 600%
Zimbabwe's annual inflation rose to 613.2 percent in January, near its all time peak, which could fan anger against President Robert Mugabe's government by the millions struggling to survive. The January figure compared with 585.5 percent in December as housing and food prices raced into the stratosphere. It was close to the all time high of 622.8 percent hit during the same period in 2004, official data showed on Monday. Zimbabwe's inflation rate is one of the highest in the world and compares with the average for sub-Saharan Africa of 21.3 percent in 2005, excluding Nigeria and South Africa.

Once a regional breadbasket, Zimbabwe has grappled with rampant inflation during six years of recession. Shortages of foreign exchange, fuel and food have been widely blamed on government mismanagement. "With no legitimate avenues of expressing discontent, rising inflation may form the basis of a groundswell of mass discontent," said Eldred Masunungure, chairman of the political science department at Harare's University of Zimbabwe. "We have a very pessimistic situation and people's patience is fast being eroded, which should worry the government as there could be a sudden explosion of mass anger." Mugabe has been accused of using tough security and media laws to silence political dissent.

The central bank has forecast inflation could rise to between 700-800 percent by March before it starts to slow down, although some analysts say Zimbabwe could see four digit inflation this year. On a monthly basis the consumer price index rose by 18.6 percent, according to the Central Statistical Office (CSO).

The CSO said a family of five will now require an average of 20 million Zimbabwe dollars every month to remain above the official poverty line, up 16 percent from December. On average, Zimbabwean workers, who have borne the brunt of the country's economic crisis, earn Z$5.5 million each month. But many people have to get by on far less in a country with an unemplmoyment rate of around 70 percent. "It seems we are going to be stuck with double digit month on month figures which means annual inflation will rise faster," University of Zimbabwe business studies professor Anthony Hawkins told Reuters.

Analysts said annual inflation was likely to quicken at a faster rate in the next two months, pushed by increases in the price of basic commodities and fuel. Price pressures have also been driven by a weakening Zimbabwe dollar, which has boosted the cost of imports. The central bank has since capped its continued slide, a move that has seen a resurgence of the black market. "The underlying problem that needs to be addressed to tackle inflation is to stimulate economic production ... producers have to feel secure to produce, which is not happening," Harare based economist James Jowa said. "Confidence has been severely eroded over time due to lack of a clear policy direction in the economy, especially in agriculture," he said.

Industrial production has fallen to below 30 percent of capacity and commercial agriculture has plummeted 60 percent in the past five years, which critics blame on Mugabe's seizure of land from white commercial farmers for redistribution to blacks. Mugabe denies his policies are responsible for the country's economic woes, maintaining the economy has been sabotaged by Western powers opposed to the seizures.

$1=99,201 Zimbabwe dollars


Today, that is. More tomorrow.




And I used to make fun of the Laos when the kip was at 1:1 with the bobby pin. Maybe Bob should ask Vientiane for financial advice.
Posted by: Jackal || 02/14/2006 00:00 || Comments || Link || E-Mail|| [10795 views] Top|| File under:
The trumpet will sound.... well, maybe.
Rwandan police are cracking down on noisy churches, confiscating instruments from 11 congregations around the country in recent days. Police spokesman Theos Badege told the BBC this was in line with new laws on noise pollution.

Mosques have also been told to lower the level of their loud speakers when calling for prayer, he said. But some church leaders argue that packed congregations will often mean an increase in volume levels.

Police warned church leaders to worship more quietly after a meeting with them on Saturday. The BBC's Geoffrey Mutagoma in the capital, Kigali, says Rwandan preachers often use microphones for their sermons, with musical instruments connected to the sound systems. Guitars, keyboards and speakers were among the items taken by police officers, he said. Mr Badege said the worshippers could come to police stations to retrieve their instruments, where they would receive a warning.

Under Rwandan law, violations are punishable with fines of between $18 to $180. Nightclubs were targeted when the law when came into force last year, Mr Badege said. They were only allowed to reopen after their premises were sound-proofed.


Those noisy Afro-Amish church people agian. When will they learn common ole genecidal hacking and slashing, tribal genocide like the rest of us?
Posted by: Besoeker || 02/14/2006 00:00 || Comments || Link || E-Mail|| [10795 views] Top|| File under:
Arabia
Now Qatar Going (Peaceful) Nuclear
Qatar, one of the richest energy states in the world, is researching and conducting talks on the launch of a nuclear program.

Western diplomatic sources said Qatar has been planning a nuclear research and energy program with foreign assistance. They said Asian and Western countries have been approached.

"It makes no sense for Qatar to have a nuclear energy program," a diplomatic source said. "It makes all the sense in the world for Qatar to start acquiring nuclear expertise."

On Monday, Qatar and South Korea began talks on nuclear energy cooperation. The South Korean Science and Technology Ministry met representatives of Qatar's Supreme Council for the Environmental and Natural Reserves.

The Qatari delegation was scheduled to spend nearly a week in Seoul. The delegation planned to tour South Korean nuclear facilities and discuss nuclear applications in agriculture, medicine and biotechnology.

The diplomatic sources said Qatar and other Gulf Cooperation Council states have sought to develop nuclear programs to desalinate water. They said Iran's nuclear weapons program has alarmed GCC states, particularly Saudi Arabia, the largest country in the region and biggest energy producer in the world.
Posted by: Anonymoose || 02/14/2006 08:14 || Comments || Link || E-Mail|| [10795 views] Top|| File under:
Could Dubai become the most important city on earth?
DUBAI - Dubai is growing faster than any city on earth, spending mind-boggling sums on a construction programme that is nothing less than dazzling. But what is truly impressive is the scale of its ambition. Could it become the most important place on the planet?

It looks like a hot Grozny. On the vast invented islands offshore and in the even vaster building sites that stretch in a wide band the whole length of Dubai's now famous riviera, acre on acre of grey- faced, concrete, hollow-eyed buildings, fenced in with scaffolding and overhung by tower cranes, stare at each other across the sands. Tower blocks look abandoned rather than half-made. It is said that a fifth of the world's cranes are now at work here. An army of some 250,000 men, largely from India and Pakistan, are labouring to create the new glimmer fantasy, earning on average GBP150 a month, and living in camps, four to a room, 12ft by 12ft, hidden away in the industrial quarters of Al Quoz. One night in one of the luxury hotels would cost six months' wages of one of the men who built it. Below and around their work sites, the new streets are chaotic with rubble and piles of steel.

Continued on Page 49
Posted by: Steve White || 02/14/2006 00:00 || Comments || Link || E-Mail|| [10795 views] Top|| File under:
Saudi advisory body snubs proposal to lift women's driving ban
RIYADH - A member of Saudi Arabia's consultative council said on Monday he was hopeful the government would step in to lift the ban on women driving after the appointed advisory body refused to debate his proposal to end the ban. The hope is that the leadership of the ultra-conservative Muslim kingdom will look into the matter "because the state is best placed to settle this issue, which is in the interest of society," Mohammad Al Zalfa told AFP. Zalfa said he was optimistic the government would weigh in "since the traffic draft legislation approved by the Shura (consultative) Council on Sunday did not specifically stipulate a ban on women's driving."


Zalfa introduced his proposal to lift the ban last year as part of wider traffic legislation that was approved by the 150-member Shura Council on Sunday but failed to address the issue of women's driving. The all-male Shura Council, which is named by the king, has no legislative powers. Its recommendations are referred to the monarch and must be approved by the government. Newspapers on Monday reported a statement by the council's secretary general saying Zalfa's proposal, which had sparked a heated debate in the local media, had not been discussed. The statement said women's driving was skipped over among other reasons because of an official fatwa (religious edict) that had already been issued on the matter.


"The Profit sez women shouldn't drive! You can look it up!"

The reference was to a fatwa issued in 1991 by the then mufti of Saudi Arabia and head of the Council of Senior Ulema (Muslim scholars), Sheikh Abdul Aziz bin Baz, prohibiting women from driving cars. The edict was issued after a group of 47 women defied the ban on driving by roaming the streets of Riyadh in 15 cars on November 6, 1990. They were swiftly rounded up by police and punished harshly, while their male guardians were reprimanded.


"That's a 100 riyal fine for you, citizen. And your wife will be stoned to death."

Zalfa told AFP that the council's refusal to tackle issues like women's driving "will reduce the prerogatives of the council and dampen hopes that its powers will be expanded in order to help the state and the citizen introduce reforms."

Women in the desert kingdom that sits on a quarter of world oil reserves are forced to cover from head to toe in public, and cannot travel without a written permission from their male guardian. They were barred from landmark municipal elections last year. But Information Minister Iyad Madani told an economic forum in the Red Sea city of Jeddah Saturday that there was "nothing in the Saudi legislation that forbids Saudi women to apply for a driving licence." If such a request was declined, women had the right to resort to justice, he said.


And we all know about Islamic justice.
Posted by: Steve White || 02/14/2006 00:00 || Comments || Link || E-Mail|| [10794 views] Top|| File under:
Britain
Coastguard scrambled as digital television box sends SOS
When Mary Donaldson arrived home from the cinema she found two officials outside her door. One was holding a large antenna. They told the pensioner and her friend that distress signals from ships at sea had been traced to her house. Lifeboats and air-sea rescue helicopters had been launched on several occasions but coastguards had drawn a blank. Nothing was found ... except that her house was the source of the signals. The two officials identified the source of the radioed SOS calls as Mrs Donaldson's digital television box.

The "military in distress" mayday signals were picked up by satellite and intercepted by the RAF Aeronautical Rescue Co-ordination Centre at Kinloss, Scotland. They immediately alerted coastguards in the area from which the distress call was coming.

Twice in recent weeks the coastguard at Lee-on-the-Solent launched fullscale search and rescue operations. Two lifeboats and a helicopter were scrambled and for three hours combed 20 miles of coastline around Portsmouth harbour, at a cost of more than £20,000. Then it happened again and a two-hour search was launched. Twice they found nothing amiss and all the rescue crews returned to base.

Last night the cause of all the distress was revealed as Mrs Donaldson's Freeview digital television receiver. The frequency used by the digital Freeview set-top box was identical to that dedicated to emergency distress beacons. Michael Mulford, an RAF spokesman, said: "This is very unusual. It's a complete freak, and the odds of a digibox sending out a 121.5 signal must be astronomical."

A spokesman for Ofcom, the broadcasting regulator, said that digital boxes were designed only to receive signals, not to transmit them. "They shouldn't be sending out signals at all, let alone maydays," he said.

There are more than ten million Freeview boxes in the country, costing as little as £30 each, but Ofcom officials believe that it may be only a small batch that are faulty and can send out the mayday signals.

At home Mrs Donaldson said: "I still can't believe that little box sparked all this. I came back from watching a film to find two men holding a massive antenna. My friend thought I hadn't paid my television licence or something. It was incredible, like a dream."

She added: "I don't think I'll be getting a new one. I'd hate to cause any more bother".
Posted by: Pappy || 02/14/2006 00:00 || Comments || Link || E-Mail|| [10795 views] Top|| File under:
Preval falls further below 50pc in Haiti vote count
But I think we all saw this coming.

PORT-AU-PRINCE, Haiti - Former Haitian President Rene Preval fell further below the 50 percent he needs to win outright as the counting of ballots continued on Monday in an increasing tense presidential election.

With 89.9 percent of ballots counted, the one-time ally of ousted president Jean-Bertrand Aristide had 48.7 percent of the vote, compared to the 61 percent he was given a few days ago after initial results from Tuesday's election were posted, the Provisional Electoral Council said on its Web site. He will face another ex-president, Leslie Manigat, who had 11.84 percent, in a runoff election on March 19.
Posted by: Steve White || 02/14/2006 00:00 || Comments || Link || E-Mail|| [10795 views] Top|| File under:
China-Japan-Koreas
Chinese romantics seek nose jobs
Young lovers in China's largest city, Shanghai, are turning to cosmetic surgery as a Valentine's Day present. Three couples even asked one clinic for matching noses or eye features, the official China Daily reported.

The clinic's director, Liu Chunlong, said business from 20-somethings had risen 30% since 4 February. China has seen a boom in cosmetic operations in recent years, and is now home to a million plastic surgery clinics, according to Xinhua news.

Liu Yan, 24, and her 28-year-old boyfriend had matching nose jobs a fortnight before Valentine's Day, China Daily said. "I suggested it as a way of celebrating our relationship and bringing us closer together with a special kind of bond," the paper quoted Ms Liu as saying. "My boyfriend loved the idea and paid for the whole thing; we're very happy with the results."

Another clinic in the city, the Shanghai ConBio Plastic and Laser Surgery Hospital, is offering a Valentine's Day package featuring reduced prices. It is reported to be seeing twice its normal volume of patients at the moment. The China Consumers Association has warned that there are an average of 20,000 complaints of disfigurement from plastic surgery each year.
Posted by: Besoeker || 02/14/2006 00:00 || Comments || Link || E-Mail|| [10794 views] Top|| File under:
Down Under
2 Australians sentenced to die by firing squad
DENPASAR, Indonesia - An Indonesian court on Tuesday sentenced two young Australian men to die by firing squad for attempting to smuggle heroin from the resort island of Bali, verdicts that could strain ties with Canberra.

The sentences matched what prosecutors had demanded for Andrew Chan and Myuran Sukumaran, the accused masterminds of a group of nine Australians arrested on Bali last April for trying to smuggle more than 18 lbs. of heroin to Australia.

Activists from an Indonesian anti-narcotics group inside the courtroom shouted "Hooray! Long live the judges!" when the verdicts were read out in separate sessions.

The court also sentenced two drug couriers to life in jail, after giving the same punishment to two others on Monday.

Chan, 22, shook his head, stared at the ceiling and then smirked when the verdict was delivered. Both he and Sukumaran, 24, are from Sydney. "There are no mitigating factors. His statements throughout the trial were convoluted and he did not own up to his actions," chief judge Arif Supratman said, while handing down Chan's verdict. "His actions ... tainted Bali's name as a resort island."

The death sentences could ignite criticism in Australia, which has abolished the capital punishment.Australia had urged Jakarta not to impose the death penalty on any of the group and will plead for clemency for any condemned to die, Foreign Minister Alexander Downer said on Tuesday.

Lawyers for Chan said they would appeal."Life and death are God's decisions. If it is made through a court verdict that equals murder," said lawyer Agus Saputra.


Sounds like Agus is from the ACLU.

Prosecutors had said Chan was the "driving engine" of the operation. He was arrested inside a Sydney-bound flight at Bali's airport after police had caught the four defendants sentenced to life with packages of heroin strapped to their bodies inside the airport.

Prosecutors had said Sukumaran helped strap the packages on the four couriers and was a planner of the operation. He was arrested at a Bali hotel.

The latest Australians to get life in jail were Michael Czugaj, 20, from Brisbane and Martin Stephens, 29, of Wollongong. Their sentences also matched what prosecutors had demanded. Czugaj appeared tense and stared at a translator sitting beside him as the verdict was read out in the Indonesian language.

Around 20 foreigners, most of them Africans, are on death row in Indonesia for drug offences. The latest foreigners shot by firing squad for drug offences were two Thais in October 2004. They had sat on death row for eight years.

The final stage of an appeal allows inmates on death row to seek clemency from the president.

The verdicts against the Australians have highlighted Indonesia's zero tolerance for drug offences. Under Indonesian law, a prosecution demand is non-binding for judges but is seen as a strong recommendation.

On Monday, the court jailed Renae Lawrence for life even though prosecutors had asked judges to show leniency by jailing her for 20 years because of her cooperation in the case. Lawrence, 28, from the city of Newcastle, is the only female of the group, dubbed the "Bali Nine" by Australian media.

Among verdicts of recent years, the same court jailed Australian woman Schapelle Corby for 20 years last May after she was found guilty of smuggling marijuana.
Posted by: anonymous5089 || 02/14/2006 06:01 || Comments || Link || E-Mail|| [10794 views] Top|| File under:
Home Front: Politix
Drudge: Democrat Campaign Strategy: Call Republicans 'Fat'
THE DRUDGE REPORT has obtained an email sent Monday evening by Democratic National Committee (DNC) research director Devorah Adler that contains ten opposition research packets on potential 2008 GOP presidential contenders.

In one packet titled "Newt Gingrich: 08 Watch February 2006" a picture of the former Speaker of the House Newt Gingrich (R-GA) appears with --- him holding two full plates of food!

The quote underneath the Gingrich photo reads "In His Own Words: Gingrich's Solution To Childhood Obesity: 'Turn off the TV, cut the fatty diet and get exercise.' [AP, 2/8/06]"

The ten Republicans picked by the Democrat Party include: Sen. George Allen (R-VA), Sen. Sam Brownback (R-KS), Sen. Bill Frist (R-TN), Gingrich, Former Mayor Rudy Giuliani (R-NY), Sen. Chuck Hagel (R-NE), Gov. Mike Huckabee (R-AR), Sen. John McCain (R-AZ), Gov. George Pataki (R-NY) and Gov. Mitt Romney (R-MA).

One Republican strategist who had seen the opposition research packets said: 'We should expect nothing less than name-calling and referring to one's political opponents as 'fat' from Howard Dean's Democrat Party.'


I'm reminded of the scene from end of the movie "Hot Shots", where Topper loses both wings and the tail of his aircraft and still is trying to land it on the deck of the carrier.
Posted by: Anonymoose || 02/14/2006 19:17 || Comments || Link || E-Mail|| [10799 views] Top|| File under:
Conservatives Divided on '08 Candidate
For the second straight year, conservatives failed to identify a frontrunner for the 2008 Republican presidential nomination, according to a poll taken at this year's Conservative Political Action Conference in Washington, D.C.

However, Sen. George Allen (R.-Va.) went from a middle-of-the-road presidential candidate one year ago to the favorite among conservatives in the 2006 straw poll, conducted by Fabrizio, McLaughlin & Associates.

The unscientific poll of CPAC attendees gave Allen 22% -- double the 11% he received in last year's straw poll. Although conservatives remain divided, Allen's plurality cements his status as one the leading Republicans.

Finishing second was Sen. John McCain (R.-Ariz.) with 20%. One year ago, McCain tied Allen at 11%. McCain's strong showing came as somewhat of a surprise given his role as a maverick unafraid of bucking his party. McCain has also rankled conservatives for his support of a campaign-finance law strongly opposed by those on the right.

The biggest losers in the 2006 straw poll were two moderates: former New York Mayor Rudy Giuliani, who dropped from first place last year (with 19%) to third this year (with 12%); and Secretary of State Condoleezza Rice, who went from second last year (with 18%) to fourth (with 10%).

Here are the results:

Thinking ahead to the 2008 presidential election, who do you think will be the next Republican nominee for President?

George Allen: 22%
John McCain: 20%
Rudy Giuliani: 12%
Condoleezza Rice: 10%
Bill Frist: 6%
Tom Tancredo: 5%
Mitt Romney: 5%
Newt Gingrich: 5%
Rick Santorum: 3%
George Pataki: 3%
Undecided: 4%

*All others tested received 1% or less

When conservatives were polled about Democrats, Sen. Hillary Clinton (D.-N.Y.) maintained her status as the frontrunner among CPAC attendees. With 62% of the vote, Clinton was the clear leader in the straw poll.

Former Virginia Gov. Mark Warner was the only other Democrat to hit double digits. Warner is considered the moderate alternative to the liberal Clinton. However, he faces an uphill battle against the well-known former first lady.

Somewhat surprisingly, Sen. John Kerry (D.-Mass.), the 2004 Democrat nominee, pulled in just 2% among CPAC attendees.

Here are the results:

Of the following whom do you believe Democrats will nominate for President in 2008?

Hillary Clinton: 62%
Mark Warner: 10%
John Edwards: 7%
Bill Richardson: 4%
Wesley Clark: 3%
Russ Feingold: 2%
Evan Bayh: 2%
John Kerry: 2%
Tom Vilsack: 1%
Other: 1%
Undecided: 4%

More than 1,200 CPAC attendees participated. An overwhelming number of college students swayed the results of the poll. According to a breakdown by age, those 18-25 made up 81% of respondents.


CPAC strikes me as Short Attention Span Theater. Rudy Giuliani / Sam Johnson 2008...
Posted by: .com || 02/14/2006 02:01 || Comments || Link || E-Mail|| [10796 views] Top|| File under:
India-Pakistan
Hindu hardliners issue warning against Valentine
Hardline Hindus burned Valentine's Day cards on the eve of the year's most romantic day and warned couples across India against getting too amorous over a 'foreign' festival that corrupts traditional values, police said.

Saint Valentine's Day has become increasingly popular in India in recent years, a trend led by retailers who do healthy business selling heart-shaped balloons and fluffy teddy bears. But the growing popularity of the day in officially secular, but mainly Hindu India has also sparked protests which have sometimes turned violent.

On Monday, dozens of sword-wielding Hindu activists used loudspeakers in the central city of Bhopal to ask couples to stay indoors on Tuesday. "We oppose it (Valentine's Day) tooth and nail because the concept has come from the West and through it an attempt is being made to spoil Indian culture," said Devendra Rawat, a spokesman for radical Hindu outfit Bajrang Dal in the city. "Our teams will visit parks frequented by boys and girls and teach them a lesson." In Mumbai activists of the Shiv Sena, a right-wing pro-Hindu political party, on Sunday vandalised a gift shop. The activists said they would also target hotels and restaurants that offered special romantic deals on Tuesday.
Posted by: Fred || 02/14/2006 00:00 || Comments || Link || E-Mail|| [10794 views] Top|| File under:
Four men kidnap and gang rape a woman in Multan
MULTAN: Sajida Bibi, a 20-year-old woman, was allegedly kidnapped and gang raped by four men. She was kidnapped when she was on her way to fetch water along with her niece at a hand-pump. Sajida's father told reporters that his grand daughter, Shabnam, was tied to the hand pump by Faisal, Shahid and two unidentified men who then kidnapped Sajida and took her to Chak 101/DB in Yazman. The police registered a case after a medical report confirmed that she was gang raped. Arif Zaman, the Bahawalpur district police officer (DPO), said that police was searching for the rapists.

Posted by: Fred || 02/14/2006 00:00 || Comments || Link || E-Mail|| [10795 views] Top|| File under:
Young people scoff at clerics on Valentine's Day
Valentine's Day is becoming popular with Lahore's young people despite opposition by clerics, who insist the occasion is unislamic.


That could be because they insist everything's un-Islamic...

Mahnoor, a 22-year-old shopping in Gulberg, said typical exchanges of flowers and dating was an insult to the 'beautiful occasion.' She said people should express their love without formality on Valentine's Day and should expect the same from others. Fahad Ahmed, 23, said the day was an opportunity for people waiting for an occasion to express their love. "Men should express their true feelings without concealing them behind formal smiles."


"Show her you really love her. Don't cut her nose off."

Tanzeel Gillani, buying flowers in Liberty Market, said the expression of one's love should not be restricted to a single day. "My own experience shows most Valentine's Day celebrators lack sincerity," he said. "I can sing and dance for the person I adore but cannot hold a red rose in my hand and wish him a happy Valentines Day," said Rabia Ahmed, a Defence resident. "Following the calendar to express your feelings is artificial."
Posted by: Fred || 02/14/2006 00:00 || Comments || Link || E-Mail|| [10795 views] Top|| File under:
Science & Technology
Bird flu spreads to Germany, Austria, Iran, Romania, Iraq, Azerbaijan, Turkey
Three more countries said on Tuesday they had detected cases of deadly bird flu in wild swans, with Germany, Iran and Austria the latest to find the virus that has killed 91 people worldwide.

Austria and Germany became the third and fourth European Union countries to report H5N1 bird flu, just three days after the bloc's first instances were confirmed by Italy and Greece...
Posted by: Anonymoose || 02/14/2006 19:08 || Comments || Link || E-Mail|| [10795 views] Top|| File under:
Missing robot takes a leaf out of sci fi
Back in the olden days when I read lots of books, before I spiralled down to mediocrity, Philip K. Dick was one of my great favorites, this is a nice touch; hope they recover it/him soon.


Philip K Dick is missing.

Not the American science fiction writer whose novels spawned hit films such as Blade Runner and Total Recall - he died more than 20 years ago - but a state-of-the-art robot named after the author.

The quirky android, which made a major splash at Wired Magazine's NextFest in Chicago in June, was lost in early January while en route to California by commercial airliner. "We can't find Phil," said Steve Prilliman of Dallas-based Hanson Robotics, which created the futuristic robot with the FedEx Institute of Technology at the University of Memphis, the Automation and Robotics Research Institute at the University of Texas at Arlington and Dick's friend Paul Williams.

"We're very worried because it's been a few weeks now," said Prilliman. "We're pressing hard to find Phil."

Robotics wizard and lead designer David Hanson built the robot as a memorial to Dick, whose 1968 book Do Androids Dream of Electric Sheep? inspired the 1982 classic Blade Runner starring Harrison Ford.

Short stories by Dick, who died in 1982, served as inspiration for other hit films including the 1990 Total Recall, starring Arnold Schwarzenegger, and the 2002 Minority Report, starring Tom Cruise. In Blade Runner, set in a Los Angeles of 2019, Harrison Ford plays Rick Deckhard, a Blade Runner or policeman whose job is to track down and terminate escaped human clones known as "replicants."

The irony of the situation - a missing replica of the very author who championed "replicant" freedom - is not lost on Phil's creators.
But they still want him back. "We really need to find him soon because the Smithsonian wants to put him in a travelling collection in the autumn," said Prilliman referring to Washington's Smithsonian Institute, an organisation of museums and art galleries.

Along with an eerie likeness to the author, the robot features award-winning artificial intelligence that mimics the writer's mannerisms and lifelike skin material to affect realistic expressions. Top-of-the-line voice software loaded with data from Dick's vast body of writing allows the robot to carry on natural-sounding conversations, although it does come off as a bit doddering at times.

Biometric-identification software and advanced machine vision allows the robot to recognise people - even in a crowd - read their expressions and body language and talk to them sounding a lot like a normal, albeit slightly senile, author who likes to quote his own books when he gets confused.

Prilliman and others close to Phil baulked at giving too many details about his disappearance including the name of the airline that was transporting the robot when he went missing. Hanson officials said news of Phil's disappearance could hamper the ongoing investigation and search for the robot.

The company officials said they feared ransom demands might be made or Phil could turn up listed for sale on an internet auction house such as eBay.
A spokeswoman, Elaine Hanson, said the company is considering building a new android if the original Phil does not turn up.
Posted by: anonymous5089 || 02/14/2006 06:04 || Comments || Link || E-Mail|| [10795 views] Top|| File under:
Home Front: Culture Wars
UW's student senate reject memorial for alumnus "Pappy" Boyington
Un-fricken-believable.


EFL...
The University of Washington's student senate rejected a memorial for alumnus Gregory "Pappy" Boyington of "Black Sheep Squadron" fame amid concerns a military hero who shot down enemy planes was not the right kind of person to represent the school.

Student senator Jill Edwards, according to minutes of the student government's meeting last week, said she "didn't believe a member of the Marine Corps was an example of the sort of person UW wanted to produce."

Ashley Miller, another senator, argued "many monuments at UW already commemorate rich white men."

Senate member Karl Smith... said "the resolution should commend Colonel Boyington's service, not his killing of others."

The senate's decision was reported first by Seattle radio talk-host Kirby Wilbur of KVI, whose listeners were "absolutely incensed," according to producer Matt Haver.

Brent Ludeman, president of the university's College Republicans, told WND in an e-mail the decision "reflects poorly on the university."

Posted by: Yosemite Sam || 02/14/2006 12:57 || Comments || Link || E-Mail|| [10796 views] Top|| File under:
Who's in the News
93
[untagged]
Bookmark
E-Mail Me
The Classics
The O Club
Rantburg Store
The Bloids
The Never-ending Story
Thugburg
Gulf War I
The Way We Were
Bio
Merry-Go-Blog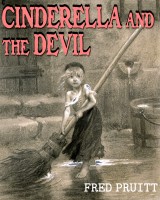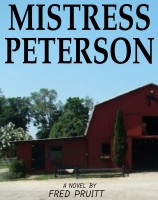 On Sale now!


A multi-volume chronology and reference guide set detailing three years of the Mexican Drug War between 2010 and 2012.

Rantburg.com and borderlandbeat.com correspondent and author Chris Covert presents his first non-fiction work detailing the drug and gang related violence in Mexico.

Chris gives us Mexican press dispatches of drug and gang war violence over three years, presented in a multi volume set intended to chronicle the death, violence and mayhem which has dominated Mexico for six years.
Click here for more information


Meet the Mods
In no particular order...


Steve White
Seafarious
tu3031
badanov
sherry
ryuge
GolfBravoUSMC
Bright Pebbles
trailing wife
Gloria
Fred
Besoeker
Glenmore
Frank G
3dc
Skidmark



Better than the average link...



Rantburg was assembled from recycled algorithms in the United States of America. No trees were destroyed in the production of this weblog. We did hurt some, though. Sorry.
3.238.118.80

Help keep the Burg running! Paypal: