Poverty from poor must trickle up?
Mbeki: wealth from the rich must trickle down
February 13 2006 at 05:24AM

The Doha round of talks at the World Trade Organisation (WTO) must succeed, but not at the expense of developed nations, President Thabo Mbeki said on Sunday.

"It is in the interest of everybody in the world, including the poor, that the developed countries should continue to develop; they should continue to add to the volume of wealth that there is within human society," Mbeki said.

He was briefing the media at the conclusion of the Progressive Governance Summit held over the weekend at Didimala Game Lodge, north of Pretoria.

Mbeki held a joint press conference with British Prime Minister Tony Blair, New Zealand's Helen Clark, South Korean President Roh Noo-Hyun, Swedish Prime Minister Goeran Persson, Ethiopia's Meles Zenawi, and Brazilian President Luiz Inacio Lula da Silva.




We all knew Helen would be there. Unfortunately, the story continues at the link.
Posted by: Besoeker || 02/13/2006 17:33 || Comments || Link || E-Mail|| [6475 views] Top|| File under:
Scientists discover new assassin spiders
Researchers scouring the remote forests of the African island nation of Madagascar have found that tiny assassin spiders, grotesque-looking bugs that prey on other spiders, are more diverse than previously thought. The bizarre-looking assassin spiders were once widely found around the world, but now are found in Madagascar, Australia and South Africa. About a dozen species of assassin spiders were previously discovered. Assassin spiders, which grow to less than an eighth of an inch long, are notorious for stabbing helpless spiders with their sharp, venom-filled fangs attached to their super-sized jaws. Assassin spiders also possess very long necks so they can attack their prey from a distance. They do not spin webs to entrap their prey and they pose no threat to humans, said Charles Griswold, a curator at the academy.
Posted by: Seafarious || 02/13/2006 00:24 || Comments || Link || E-Mail|| [6479 views] Top|| File under:
Africa Subsaharan
Congo- Brazzaville leader's hotel bill: $295,000
The leader of one of Africa's poorest countries paid more than £100,000 in cash towards a £169,000 hotel bill run up by his entourage during last year's United Nations summit in New York, according to court documents obtained by The Sunday Times. Aides to President Denis Sassou-Nguesso of the Republic of Congo startled staff at the Palace hotel on Madison Avenue by pulling out wads of $100 notes to settle a bill for 26 rooms.

Sassou-Nguesso, who is chairman of the African Union, representing all the continent's governments, is negotiating with the World Bank and the International Monetary Fund (IMF) to cancel many of his country's debts on the grounds that it cannot afford to repay them. Yet the president spent a week last September in the Palace hotel, one of Manhattan's most prestigious addresses.

He paid $8,500 (about £4,875) a night for a three-storey suite with art deco furniture, a Jacuzzi bathtub and a 50in plasma television screen. His room service charges on September 18 alone came to more than £2,000. The hotel bills record that about £6,900 was charged to the president's account as room service. Congo-Brazzaville's UN mission paid a $51,000 deposit by cheque to secure the rooms. The final entry on the group bill shows that the balance was settled by a "cash payment" of $177,942.96 (£102,000)...

More than 70% of the 3m people in the republic — known as Congo- to distinguish it from its larger neighbour, the Democratic Republic of Congo — live on less than £1.15 a day.

The president's entourage of more than 50 people included his butler, his personal photographer and his wife's hairdresser. The group also occupied 25 rooms at the Crowne Plaza hotel, near the UN headquarters. Copies of the bills show that the delegation spent a total of $295,000 (more than £169,000) for an eight-night stay in New York, including more than $81,000 (£46,400) for Sassou-Nguesso's suite. The main purpose of the president's visit was to deliver a 15-minute speech to the general assembly's 60th anniversary summit. He was also entertained by an American oil firm.

Details of the president's extravagance have outraged Congo-Brazzaville's creditors and raised new questions about the credibility of the country's claim to qualify for debt relief under an agreement brokered by Tony Blair at last year's G8 summit at Gleneagles.

Anti-corruption campaigners have written to Paul Wolfowitz, head of the World Bank, urging him to oppose debt relief for Congo-Brazzaville until there has been a "massive cleaning up" of the country's finances, which are heavily dependent on oil revenues. The IMF is due to discuss Congo-Brazzaville at an executive meeting on Friday.

The details might never have been made public had some of Congo-Brazzaville's creditors not been pursuing the country through US and British courts over repayment of debts. Among the creditors was a US investment fund, Elliott Management, which owns more than $100m of Congo-Brazzaville debt. Sassou-Nguesso's hotel bills were among documents subpoenaed by Elliott lawyers.
Posted by: Pappy || 02/13/2006 12:49 || Comments || Link || E-Mail|| [6460 views] Top|| File under:
Arabia
Kuwaiti soldier killed by old Iraqi explosives
KUWAIT CITY - A Kuwaiti soldier in an army bomb disposal unit was killed on Sunday while trying to defuse explosives left behind by Iraqi troops, an army spokesman said. The incident took place in northwestern Kuwait when an explosive device caught fire, badly burning the soldier who later died, Brigadier Yussef Al Mulla said in a statement quoted by the KUNA news agency.

Iraqi troops under orders from ousted President Saddam Hussein occupied Kuwait in August 1990 before they were evicted seven months later by a US-led coalition. They left behind large quantities of unexploded landmines and ordnance which have killed dozens of Kuwaitis and foreigners.
Posted by: Steve White || 02/13/2006 00:00 || Comments || Link || E-Mail|| [6462 views] Top|| File under:
Caribbean-Latin America
Brazil takes a major nuclear step
RIO DE JANEIRO, Brazil - While the world community scrutinizes Iran's nuclear program, Latin America's biggest country is weeks away from taking a controversial step and firing up the region's first major uranium-enrichment plant. That move will make Brazil the ninth country to produce large amounts of enriched uranium, which can be used to generate nuclear energy and, when highly enriched, to make nuclear weapons.

Brazilians, who have long nurtured hopes of becoming a world superpower, are reacting with pride to the new facility in Resende, about 70 miles from Rio de Janeiro.

Other countries enriching uranium on an industrial scale are the United States, the United Kingdom, France, Germany, the Netherlands, Russia, China and Japan.

The plant initially will produce 60 percent of the nuclear fuel used by the country's two nuclear reactors. A third reactor is in the planning stages. The government hopes to increase production eventually to meet all of the reactors' needs and still have enough to export, Brazilian officials said. ``We want to build new power plants and grow our enrichment program to be self-sufficient,'' said Odair Dias Goncalves, the president of Brazil's National Nuclear Energy Commission. ``In the whole world, there's a big reinvestment in this area. Countries are turning back to nuclear energy.''

The Resende plant's inauguration had been set for Jan. 20, but was delayed because construction wasn't completed, Dias Goncalves said. The plant may begin uranium enrichment without the hoopla later this month, officials said.

Unlike Iran, Brazil is considered a good global citizen that isn't seeking nuclear weapons, although its military ran a secret program to develop a nuclear weapon as recently as the early 1990s. Still, some U.S. observers fear that Brazil's program will encourage more countries to make nuclear fuel, raising the danger of nuclear weapons proliferation.

Brazil's nuclear fuel needs, more than 120 tons of enriched uranium a year, don't warrant the country launching an industrial facility like Resende, especially with global supplies of the material running high, said Lawrence Scheinman, a former U.S. arms-control official. ``There really isn't much justification for new enrichment facilities unless countries have a very substantial number of reactors to be serviced and don't want to depend on outside suppliers,'' he said. ``Neither Brazil nor Iran is in those positions.''

Despite the criticisms, Brazil's program hasn't drawn the outcry that Iran's nuclear program has. Disagreements between the IAEA and Brazilian officials in 2004 over access to the Resende facility were resolved within months.

Like Iran, Brazil has signed the Nuclear Non-Proliferation Treaty, the global agreement to prevent the spread of nuclear weapons. All of Brazil's 20 facilities using nuclear material are under IAEA safeguards. Brazilian officials have worked closely with the IAEA throughout Resende's planning and construction, Dias Goncalves said. IAEA inspectors have visited the facility 32 times. ``There is no way to doubt the intent of our plans because they are completely open,'' Dias Goncalves said. ``We have to take account of every gram of uranium used.''

Brazilian energy adviser Rogerio Cezar Cerqueira Leite said the Resende plant will allow Brazil to sell to growing markets for enriched uranium and fuel a domestic nuclear program that is bound to expand. ``Without enriched uranium, you don't have nuclear technology,'' Cerqueira Leite said. ``It's not just national prestige. If you don't make it yourself, you will always be behind in the nuclear race.''

Many Brazilians see the eventual opening of Resende as the first step in the country becoming a world leader in nuclear research, said Cerqueira Leite. Brazil has the world's sixth-largest deposits of uranium.
Posted by: john || 02/13/2006 00:00 || Comments || Link || E-Mail|| [6464 views] Top|| File under:
Down Under
Beaches closed after 100 sharks feed close to shore
A feeding frenzy by more than 100 sharks closed several tourist beaches on the east coast of Australia yesterday. Several beaches along Queensland's Gold Coast were closed for a second day after hammerhead, grey nurse and whaler sharks were spotted feeding close to shore, said Sue Neil, a spokeswoman for Surf Lifesaving Queensland.

Ms Neil said some surfers had come within metres of the sharks. "When they [sharks] feed on the bait fish they do close their eyes and there is a danger of collision," she said. "If they are chomping, they could very easily chomp on humans."


RIP, Peter Benchley, you were deprived of yet another good novel ...
Posted by: Steve White || 02/13/2006 00:00 || Comments || Link || E-Mail|| [6464 views] Top|| File under:
Fifth Column
Ted Rall Threatens to Sue Ann Coulter
NEW YORK Columnist Ann Coulter made a provocative remark Friday about "Doonesbury" creator Garry Trudeau and editorial cartoonist Ted Rall. Trudeau is shrugging it off, but Rall is considering a lawsuit.

Coulter reportedly said Friday at the Conservative Political Action Conference in Washington, D.C.: "Iran is soliciting cartoons on the Holocaust. So far, only Ted Rall, Garry Trudeau, and The New York Times have made submissions."

Giving her remark another twist is the fact that the conservative Coulter has the same distributor -- Universal Press Syndicate -- as the liberal Rall and Trudeau.

When asked Monday if he wanted to respond to Coulter's comment, Trudeau told E&P via e-mail: "Nah."

Rall announced on his blog that he would look into taking legal action against Coulter if readers of his blog wanted him to -- and if they pledged the $6,000 needed to draft and file a lawsuit in New York.

"If enough 'yes' votes come in with enough serious pledges, I'll see Ann in court," wrote Rall. "If not, well, chalk up another victory for the Right."

Rall said people were voting roughly 3-1 in favor of suing. And he told E&P Monday that pledges are coming in fast. "If pledges continue to come in at the present rate, I'll have the $6,000 available by tonight," Rall said. "A lot of people are fed up with how Coulter has turned slandering liberals into a cottage industry and want to see her held to account. I'm actually fairly overwhelmed by the response -- more than 300 pledges, many in the $20 to $100 range."

He added: "I'm getting so many e-mail pledges with the same subject line -- 'Sue Coulter' -- that I'm beginning to think her first name is Sue!"

The "no" votes, according to Rall, are "mostly from people who worry that what she said is protected free expression."

His next step? "I have a call into my lawyer and like anyone with an ounce of sense will follow his advice," Rall told E&P. "If he thinks there's a solid case, I'll ask the pledgers to PayPal the money and move to file. If not, I'll have to let it go. I'm not sure whether this would be a libel or defamation suit; libel usually applies to writing and defamation to speech, but this speech has been reproduced in writing."

Rall said there's obviously a chance he could lose a lawsuit if it was filed. But the cartoonist doesn't think a "just funnin'" defense by Coulter would be the reason for such a loss. "I doubt her claims of 'humor' or sarcasm will fly with a jury since she's not funny and her audiences take her literally and she knows it," he wrote on his blog.

The cartoonist concluded, in a comment e-mailed to E&P: "It's one thing to mock people for their opinions and quite another to make opinions up out of whole cloth and stuff them into a person's mouth. That's what Coulter has done here. She has absolutely no reason to believe that I am sympathetic to the Iranian government, a Holocaust revisionist or denier, or anti-Semitic. She has no reason to believe that I am less patriotic than any other American. Opposing the Bush administration does not make you anti-Semitic, pro-Iran, or anti-American, and no one has the right to equate them as she did before a large high-profile audience that included Dick Cheney. She has the right to attack me for what I say, do, and believe -- not to lie."

The New York Times was also asked Monday to respond to Coulter's comment, but a spokesperson has yet to get back to E&P.


Posted by: Anonymoose || 02/13/2006 15:39 || Comments || Link || E-Mail|| [6469 views] Top|| File under:
International-UN-NGOs
Annan prepares for privatisation of UN
Pressure from US forces Secretary General to put reforms in place
The United Nations has drawn up plans to privatise the bulk of its staff at its New York headquarters or have their work done more cheaply overseas. The move is in response to mounting demands for reform from the United States, its biggest paymaster.

The Business has learned that Kofi Annan, the UN secretary general, has commissioned a study into the outsourcing of the department for General Assembly and Conference ­Management, the main UN ­decision-making body whose officials issue about 200 documents a day in six languages.

The move comes as the UN grapples with the oil-for-food scandal in which officials have been accused of taking bribes from Saddam Hussein's regime.

Annan will report by the end of February on management reforms to the General Assembly. According to an internal UN document previewing Annan's report obtained by The Business, he will include "proposals to outsource or off-shore select administrative processes" – suggesting its New York headquarters may shed staff.

Annan is reviewing the study conducted for the UN by US consulting firms Epstein & Fass Associates and Faulkner & Associates. Their preliminary study, which The Business has seen, makes no firm recommendations. But it examines three privatisation possibilities, from the most conservative to the most radical:


* Maintain the status quo of in-house operations, but save money and create efficiency through greater use of technology and eliminating more than 200 jobs through attrition by 2009;

* Retain a core of in-house functions while outsourcing some operations, along the lines of a similar exercise by the World Bank and IMF;

* Spin off the General Assembly department entirely as a for-profit, private company or an independent unit with some control by the secretariat.

The study gives frank assessments of the risks with privatisation, especially guarding privileged information and interrupting projects if new contractors are hired. It concedes privatisation may not save money. "Outsourcing does not guarantee reduced cost", which "depends on market factors, and also… on how outsourcing is managed", it says.

The Bush administration has made an overhaul of management a centrepiece of its UN reform programme. John Bolton, US ambassador to the UN, once said that if the New York headquarters lost 10 of its 38 floors, "it wouldn't make a bit of difference". He is leading an effort to move the UN towards the efficiency of a private company, including transforming the deputy secretary general into a chief operating officer and demanding that tasks are done by merit, not geography.

Christopher Burnham, a former Bush State Department chief financial officer, was named UN undersecretary general in charge of management last June and declared the UN needed to "refocus on those areas where we have a competitive advantage".

Rick Grenell, spokesman for the US mission, told The Business the Bush administration had no position on outsourcing. "Our position is that the UN needs to function better," Grenell said. "We need to look at all ways to make that better. No one is talking about cutting jobs or turning out lights. Talking about outsourcing is way ahead of the game."

But there has been growing pressure from Washington on the UN to cut costs. The US pays 22% of the UN's general budget. France pays 6.4%, the UK 5.5%, China 1.53% and Russia 1.2%. All five can wield a veto on war-making decisions. Congressman Henry Hyde's proposed UN Reform Act of 2005 would withhold 50% of US dues unless at least 32 of 39 proposed reforms are adopted – a clear indication of pressure intended to break the deadlock.

Some staff fear privatisation would cause a cultural shift at the organisation where international civil servants have been chosen through competitive exams for more than 60 years.


I'm a thinking I have a better idea...




Kofi should have listened to The Donald ...
Posted by: .com || 02/13/2006 07:53 || Comments || Link || E-Mail|| [6462 views] Top|| File under:
Forces Reshaping Christianity Around World
In Nigeria, the Mountain of Fire and Miracles congregation holds huge all-night revivals. Across Asia, the True Jesus Church preaches biblical interpretations that include shunning Christmas as a pagan-tainted holiday. In Brazil, the Universal Church of the Kingdom of God says rewards — spiritual and material — may await those who give to its fast-expanding empire.

Such ways of worship that challenge the dominance of Christianity's mainline denominations on every continent will be high on the agenda this week as envoys from the faith's main branches gather in Brazil for their most ambitious conference in eight years.

The World Council of Churches hopes to leave its assembly in Porto Alegre, starting Tuesday and running through Feb. 23, with a clearer vision of how to address the sharp growth of Pentecostal, charismatic and evangelical groups around the globe.

The head of the council, the Rev. Samuel Kobia, will urge delegates to fully recognize the spiritual shifts and begin serious dialogue with Pentecostal and other groups, who have often regarded the WCC as a threat to their independence, fundraising methods and animated worship style.

"We need a fresh look at global Christianity," Kobia told The Associated Press from the WCC headquarters in Geneva, Switzerland. "I will also call on Pentecostals, charismatic and others to approach us in an open mind and not with the hostility of history that has led to suspicion."

Still, it's the WCC that needs to reach out. The core of its nearly 350-church membership — the mainline Protestant denominations and Orthodox churches — have felt the full force of the rise of Pentecostal and other movements.

More cooperation could energize some old guard denominations and help stem defections to evangelical-style churches, particularly in Africa and Latin America. Failure to find more common ground, however, could reinforce polarizing trends: the traditional churches vs. movements preaching bold messages of salvation and, sometimes, good fortune...


The article only suggests the *real* split, that these new churches reject the far-left Marxism and "revolutionary theology" embraced by much of the WCC, are very conservative and traditional in their essential doctrines, and are confronting and conquering Islam wherever the two meet.
Posted by: Anonymoose || 02/13/2006 00:00 || Comments || Link || E-Mail|| [6462 views] Top|| File under:
Science & Technology
Graf Spee's eagle rises from deep
Divers have salvaged a 2m (6ft) bronze imperial eagle from the German World War II battleship Graf Spee that was scuttled in the River Plate.

Three divers had to loosen 145 bolts securing the 300kg (661lb) eagle to the stern of the craft in the muddy waters off Uruguay's capital, Montevideo.

"The eagle is really impressive... it's all virtually intact," said team leader Hector Bado.

The ship was scuttled in December 1939 to stop it falling into enemy hands.

Mr Bado told Associated Press news agency the eagle had a wingspan of 2.8m (9ft) and a special barge with a crane was needed to raise it from the river.

The barge brought the eagle back to port on Friday with a yellow tarpaulin covering the swastika at its base - out of consideration for those who still hold strong feelings against the symbol of Nazi Germany, Mr Bado said.

The eagle was taken to a customs warehouse, but not before curious cruise ship guests had had a chance to disembark and get some snapshots.

The ship has lain in waters only 10m deep since its scuttling - until a project financed by private investors from the US and Europe with the backing of the Uruguayan government sought to salvage it.

The operation has now been going two years. Previous items raised included a 27-tonne section of the battleship's command tower and a range-finding device for gunners.

It is hoped the vessel will become a tourist attraction in Montevideo.

The Graf Spee was once a symbol of German naval might. In the early days of World War II it roamed the South Atlantic, sinking as many as nine Allied merchant ships.

But during the Battle of the River Plate it received several direct hits and took refuge in Montevideo harbour.

Uruguay, under diplomatic pressure from Britain, ordered the Graf Spee out to sea. And there she was scuttled by her captain, Hans Langsdorff.

Capt Langsdorff committed suicide in a Buenos Aires naval camp three days later.



Posted by: Anonymoose || 02/13/2006 21:21 || Comments || Link || E-Mail|| [6471 views] Top|| File under:
Southeast Asia
Ex-Myanmar minister on trial for abuse of power
Former Myanmar foreign minister Win Aung has gone on trial at a special court inside the notorious Insein jail for abuse of power, military sources said on Saturday. "He is on trial for misusing his powers," a source close to the military regime told the agency.

Another legal source said that the former minister had been in the prison for about a month.

Win Aung was purged in October 2004 along with former prime minister Khin Nyunt, who is under house arrest in the capital after receiving a 44-year suspended sentence last year for bribery and corruption. The junta weeded out Khin Nyunt's allies from top posts, and hundreds of military intelligence officers and people linked to their businesses were arrested and detained in prisons around the country.

While Khin Nyunt once helped crack down on pro-democracy demonstrators, he eventually became the reformist-leaning face of Myanmar's military leadership. He was the most senior general willing to enter a dialogue with democratic icon Aung San Suu Kyi and foreign governments considered him to be one of the most accessible and reasonable figures in the junta hierarchy.
Posted by: Steve White || 02/13/2006 00:00 || Comments || Link || E-Mail|| [6461 views] Top|| File under:
Home Front: Culture Wars
22 remain hospitalized after Border Patrol crash
Nearly two dozen people remained hospitalized Saturday after a van packed with suspected illegal immigrants crashed during a chase, authorities said. A blue Chevrolet Sportvan carrying 28 people overturned Friday after hitting a spike strip that Border Patrol agents had placed in its path.


Get a mental image of that: 28 people packed inside a van.

Twenty-two people were being treated at six hospitals, said Kristin Reinhardt, a spokeswoman for the Scripps hospital chain. A Border Patrol spokesman put the figure at 21. Reinhardt declined to disclose their conditions, citing privacy laws. Authorities earlier said eight people had critical but not life-threatening injuries.

The chase began around 1:30 p.m. when Border Patrol agents received reports that large numbers of illegal immigrants were being loaded into three vans in the Otay Mesa industrial district of San Diego, Border Patrol spokesman Richard Kite said. The loading site was near a San Diego warehouse where investigators last month discovered the exit to a 2,400-foot tunnel used to smuggle drugs, the longest passageway ever found under the U.S.-Mexico border.

Border Patrol stopped a van and took 35 people into custody. Another 33 people were held after their van hit a Border Patrol vehicle and a car and halted as it tried to make a U-turn. The third van hit a spike strip laid down by Border Patrol agents on state Route 905 and rolled several times as it went down a 30-foot embankment, authorities said.

"The van was going close to freeway speeds when the driver struck the spike strip and lost control" after blowing at least one tire, California Highway Patrol Officer Mark Gregg said Friday.

Seven people in the van escaped injury but were being detained Saturday along with the people in the other van, Kite said. A CHP report of the incident put the figure at six who escaped injury. All were being interviewed.

Immigrant smuggling operations have been blamed for accidents that killed or injured dozens of people in recent years. Last year, five people died when a minivan loaded with illegal immigrants and driving the wrong way hit a pickup truck head-on near Jamul, 20 miles east of San Diego. Five other people were hurt in another rollover crash.


Build the wall. It will help stop the coyotes.
Posted by: Pappy || 02/13/2006 00:00 || Comments || Link || E-Mail|| [6479 views] Top|| File under:
Who's in the News
91
[untagged]
Bookmark
E-Mail Me
The Classics
The O Club
Rantburg Store
The Bloids
The Never-ending Story
Thugburg
Gulf War I
The Way We Were
Bio
Merry-Go-Blog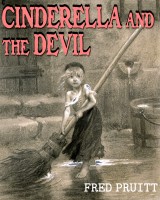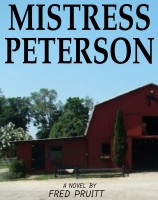 On Sale now!


A multi-volume chronology and reference guide set detailing three years of the Mexican Drug War between 2010 and 2012.

Rantburg.com and borderlandbeat.com correspondent and author Chris Covert presents his first non-fiction work detailing the drug and gang related violence in Mexico.

Chris gives us Mexican press dispatches of drug and gang war violence over three years, presented in a multi volume set intended to chronicle the death, violence and mayhem which has dominated Mexico for six years.
Click here for more information


Meet the Mods
In no particular order...


Steve White
Seafarious
Pappy
lotp
Scooter McGruder
john frum
tu3031
badanov
sherry
ryuge
GolfBravoUSMC
Bright Pebbles
trailing wife
Gloria
Fred
Besoeker
Glenmore
Frank G
3dc
Skidmark
Alaska Paul



Better than the average link...



Rantburg was assembled from recycled algorithms in the United States of America. No trees were destroyed in the production of this weblog. We did hurt some, though. Sorry.
34.239.160.86

Help keep the Burg running! Paypal: