-Short Attention Span Theater-
Ozzie Guillen of the Chicago White Sox turned down President Bush
I am a venezuelan and I can say this: this son of a bitch is a Chavez's supporter as it was clearly seen when, he and his family, chanted "Viva Chavez" during the celebration following the world series. He found time to go to Venezuela and share the joy with that asshole Chavez but cannot find time to go to the white house? To make matters worse, the asshole just became an US citizen!
I want this SOB boo at every game. Do the rantburgers living in Chicago have ideas on how to go about it?

Baffled Ozzie: My house comes first

February 11, 2006

BY CHRIS DE LUCA Staff Reporter





Ozzie Guillen's long-awaited vacation suffered a jarring interruption Friday when the White Sox manager learned his decision to skip the world champs' visit to the White House on Monday created such a buzz in Chicago.

Reached in the Dominican Republic, Guillen expressed surprise at the controversy after he picked family time -- a precious commodity on the eve of spring training, after a seemingly endless World Series celebration -- over face time with President Bush.

"Spending time with my wife and family [is] more important than a couple of hours with the president,'' Guillen told the Sun-Times. "I'm sure Mr. Bush would understand because I know how important his family is to him. I care about my family and my baseball players.''

Guillen pointed out that wives, children and even batboys accompanied the Florida Marlins to the White House after they won the World Series in 2003. Guillen was the Marlins' third-base coach in 2003. During that visit, Guillen said, President Bush spent several minutes speaking privately with him and his family.

Guillen said he would have considered interrupting his vacation if his family could join him on the Sox' visit. But chairman Jerry Reinsdorf decided the trip to Washington will be restricted to the team's regular traveling party of players, coaches, trainers, equipment managers and top front-office officials, such as general manager Ken Williams.

"I decided wives and children wouldn't be invited,'' Reinsdorf said during an appearance on WSCR-AM (670). "If we had too big a party, it wouldn't be very intimate.''

The Guillen issue made headlines after Mayor Daley, who will accompany the team to the White House, questioned Guillen's decision during a news conference Thursday.

"I'm disappointed,'' Daley told reporters. "It's a great honor to be invited to the White House. I don't care who you are. Maybe you think you're too important.

"Ozzie's on vacation or something. That's up to him. But you don't realize how precious that is. Very few Americans have ever been in the White House. To me, that's a privilege for anyone.''

Reinsdorf joined Guillen in his surprise over the fallout.

"I really don't understand what the big deal is because I don't think any team has had 100 percent participation,'' Reinsdorf said. "I'm not disagreeing with the mayor. I think Ozzie should go. But it's just not that big a deal. If he can't make it, he can't make it.

"Believe me, George Bush is not going to lose any sleep over it.''

Guillen insisted his decision was not based on politics. He stressed that he has already been to the White House, though he has never visited Venezuela's White House, home to President Hugo Chavez.

"It's not a political statement,'' Guillen said. "It's a statement that I would rather spend time with my wife and family. It's a family-values statement. If we had it during the season or if my family could come, I would go.''

Pitcher Freddy Garcia will skip the trip for the same reason, choosing to stay in Venezuela with his family before reporting to spring training. Second baseman Tadahito Iguchi also will miss the visit because he is being honored with his own day Monday in Tokyo. Left fielder Scott Podsednik is on his honeymoon. And closer Bobby Jenks won't attend because of unspecified personal business.

Slugger Frank Thomas, who left the Sox in the offseason, also declined the invitation. But a handful of former players who were let go after the season are expected to rejoin their teammates, including center fielder Aaron Rowand, designated hitter Carl Everett, infielder Willie Harris, reliever Damaso Marte and utilityman Geoff Blum.

A White House spokesman said President Bush will host the Sox in the East Room on Monday and plans to shake hands with each member of the Sox' party. Illinois' congregational delegation also has been invited.

cdeluca@suntimes.com




Guillen wins another title: U.S. citizen
http://www.suntimes.com/output/news/cst-nws-ozzie21.html
Posted by: Gromp Thrutch3855 || 02/11/2006 16:13 || Comments || Link || E-Mail|| [6476 views] Top|| File under:
Huge, ugly and hairy (and russian, too)
Valuev, boxing's tallest and heaviest champion ever, is a hero in Russia, controversy or no controversy.

BIG MAN ON CANVAS: Nikolai Valuev of Russia, left, and John Ruiz of the U.S. exchange punches during their WBA heavyweight fight at the Max Schmeling Hall last month in Berlin, Germany. Valuev is the tallest and heaviest boxing champion ever. (Martin Rose / Bongarts / Getty Images)



Multi part article on a russian boxer, who makes me wonder why Peter Jackson used costly CGI for his King kong while this guy was available. In fact, I have no interest in him, I just wanted to post his picture...
Posted by: anonymous5089 || 02/11/2006 11:51 || Comments || Link || E-Mail|| [6474 views] Top|| File under:
Ivory Coast given bill for anti-UN protests
UN chief Kofi Annan sent Ivory Coast President Laurent Gbagbo a bill for more than $4.7 million for damages done to UN installations during last month's anti-UN protests in Abidjan. In a letter sent to Mr Gbagbo on February 2, a copy of which was obtained by AFP, Mr Annan spoke of "significant damage" sustained by UN facilities during the "serious trouble in areas controlled by UN defence and security forces in Ivory Coast". After reminding Mr Gbagbo that, by treaty, his government was responsible for the safety of UN personnel and facilities in Ivory Coast, Mr Annan said he was "particularly concerned" that Ivory Coast security forces had largely failed in their commitment.

Posted by: Fred || 02/11/2006 00:00 || Comments || Link || E-Mail|| [6478 views] Top|| File under:
Britain
Knife Amnesty for UK Youths
A five-week nationwide knives amnesty is being launched in the summer in an attempt to drive down numbers of stabbings. More than 230 people were stabbed to death last year and concern over levels of knife crime have been highlighted by the killing of City lawyer Tom ap Rhys Pryce last month.


Crime in general has risen markedly in the last couple of years and offences of violence in the area where Rhys Pryce was attacked are nearly twice the London average. Only one conclusion…it must be the Knives!


Under the amnesty, which will run between 24 May and 30 June in England, Wales and Scotland, members of the public can leave bladed weapons in drop-in bins which will be provided at police stations throughout the country without fear of prosecution.


Criminals are also encouraged to drop off any scissors, shears, or anything with a pointy end.




Gilllette is selling a five-bladed safety razor. Does that count?

Charles Clarke, the Home Secretary, said: "Tackling knife culture, especially among young people, is paramount to the safety of our communities, and I am determined to reduce the devastation caused by knife crime."


Besides, it is more dignified to be bludgeoned about the head and neck. (ala A Clockwork Orange)


He added: "Carrying knives on the streets will not be tolerated. Every weapon handed in during the amnesty will be a weapon that cannot be used in crime."


Of course according to Clarkes' logic that would also suggest that every knife handed in cannot be used to slice bread as well. So there must be some pending legislation on the horizon…and blimey…here it is

.
The amnesty coincides with measures in the Violent Crime Bill, which is currently passing through Parliament, which raises the minimum age for buying a knife from 16 to 18. It also gives headteachers the power to search pupils for weapons.


There is a clever genius to these programs. It is completely impossible to calculate what impact they might have on crime rates. Should the statistics fall in your favor, slap yourself on the back for a job bloody well done. Should crime rates rise or even remain static there are plenty of other external forces to blame. If this doesn't succeed, perhaps the next effort is to bring a lawsuit against the cutlery industry.
Posted by: DepotGuy || 02/11/2006 12:39 || Comments || Link || E-Mail|| [6494 views] Top|| File under:
British Children To Be Taught About Jesus By Superman
After three decades battling to save the Earth from invaders, Superman has a new mission. This time he must brighten up religious education as a modern-day model of Jesus Christ. RE teachers are being urged to make use of the fictional hero to give children an insight into morality and religious thinking.

Research has shown that the use of films, including Star Wars, Saving Private Ryan and The Matrix, increases pupils' motivation and helps them to a better understanding of abstract concepts, says Helen Cook, of Sheffield Hallam University.

"Teenagers visit the cinema and see films on television and DVDs so it's hardly surprising that their assessments of what is heroic and what is evil, possible or impossible, are partly based on what they watch," says Miss Cook, the head of post-graduate teacher training in RE. She sees many parallels between Superman and Jesus:

• Both arrive on Earth in unusual circumstances after being sent by their fathers

• Both move from relative obscurity to a prominent adulthood

• Both are able to help the humans they are sent to live with

• Both struggle to stand up for truth against injustice and evil
Posted by: Anonymoose || 02/11/2006 09:26 || Comments || Link || E-Mail|| [6465 views] Top|| File under:
Caribbean-Latin America
U.S. Cites Rise in Violence Along Border With Mexico
Mexican criminal syndicates are stepping up their attacks on American agents patrolling the border as officials of the Homeland Security Department intensify efforts to stem the flow of immigrants and drugs into the United States, American officials said this week.

In recent months, scores of Border Patrol agents have been fired upon or pelted with large stones as well as with cloth-covered stones that have been doused with flammable liquid and set ablaze. Since October, agents have been attacked in more than 190 cases, officials said on Thursday.

Most of the attacks have occurred along the Mexican border near San Diego, but shootings have also been reported along the border in Texas near the cities of Laredo and McAllen. In the fiscal year that ended on Sept. 30, there were 778 attacks on agents, up from 374 in the previous fiscal year, Homeland Security Department officials said.

One stone struck an agent in the eye; a gunshot hit an agent in the leg. The officials could not say precisely how many officers had been injured in the attacks, which have originated from both sides of the border.

"This is what we're facing," said David V. Aguilar, the Border Patrol chief, who played a videotape at a news conference on Thursday that featured a patrol car riddled with bullets and agents scrambling for cover as stones rained down on them. "This is a very serious type of situation."

The homeland security secretary, Michael Chertoff, who led the news conference, said officials planned to continue their efforts at securing the United States-Mexico border.

This week President Bush asked Congress to increase the Homeland Security Department's budget by nearly 6 percent. The Border Patrol would receive an extra $459 million to hire 1,500 new agents, bringing the total force to about 14,000. An additional $410 million would be allocated to add 6,700 beds for detainees so fewer illegal immigrants would have to be released before being deported. Another $100 million would be spent on cameras, sensors and other detection technology.

Mr. Chertoff said the department planned to focus on illegal immigrants from countries other than Mexico, who have typically been released after apprehension because of shortages of beds. Last fall, he expanded the use of summary deportations, a process known as expedited removal, in which illegal immigrants from countries other than Mexico are detained and then deported without seeing an immigration judge.

But officials have struggled to find space for family groups and remain unable to process illegal immigrants from El Salvador because of a court ruling from the 1980's, when civil war wracked that country, that requires officials to allow Salvadorans to see judges before deportation.

Since El Salvadore is allegedly the original home of the MS-13 gang, that's a serious impediment to gaining control of the border.

Nationwide, 18,207 illegal immigrants from countries other than Mexico, nearly 60 percent of the total apprehended, were released on their own recognizance in the first three months of this fiscal year.

Officials of the Homeland Security Department said they were making headway in detaining and deporting these illegal immigrants. They are also working on finding more space for families and battling to change the rule regarding Salvadorans.

As for the violence on the border, the officials said Mexico had deployed 300 federal officers along its side of the border to help out. But many of the Mexican gangs remain entrenched.

Last week, immigration officials announced that they had seized a cache of weapons, including materials for 33 explosive devices, assault weapons and machine gun assembly kits, in Laredo. Officials believe the weapons were intended for criminals in Mexico.

"These are very sophisticated, hardened criminals who will use violence to protect their criminal businesses," Mr. Chertoff said. "We've got to be prepared to deal very decisively with any violence directed at our Border Patrol agents."
Posted by: lotp || 02/11/2006 17:11 || Comments || Link || E-Mail|| [6478 views] Top|| File under:
Benin and Brazil call for scrapping all debt for poor nations
COTONOU - Brazilian President Luiz Inacio Lula da Silva and his Benin counterpart Mathieu Kerekou have called for the cancellation of all debt owed by poor nations to the industrialised world.


Or at least raise their credit limit.

The two leaders, in a joint statement after talks here Friday, also called on developed nations to phase out subsidies on their agricultural products, seen as hurting farmers in poorer countries.

During two sets of talks, Kerekou and Lula "put the accent on the need to promote North-South cooperation," the joint statement said.


"You give us money and cancel our debt."
"What will you do in return?"
"We'll cooperate."
"Cooperate on what?"
"Um ... we'll think of something."

Benin and Brazil also reaffirmed "the necessity to reform the UN, in order to make it more democratic and more representative of the political configuration and the prevailing world economy". Kerekou said he supported Brazil gaining a seat on the UN Security Council.


So that they can ... cancel all the debts!

The two countries also signed cooperation deal on ports, cotton processing and the fight against malaria and announced that they would exchange diplomatic missions in Benin and Brasilia later this year.
Posted by: Steve White || 02/11/2006 00:00 || Comments || Link || E-Mail|| [6475 views] Top|| File under:
'Go right to hell', Chavez tells Tony Blair
Venezuelan President Hugo Chavez told British Prime Minister Tony Blair to "go right to hell" on Wednesday after Blair said Venezuela should abide by the principles of democracy. Chavez accused Blair of bowing to Washington's interests and being "shameless" and "immoral".

"Stay in your place, Mr Blair, you are not one that has the morality to criticise anyone," Chavez said during a speech. "Venezuela is a free nation. Do you believe we're still in times of imperialism and colonialism? Go right to hell, Mr Blair," Chavez said, using local slang that is more vulgar.
Posted by: Fred || 02/11/2006 00:00 || Comments || Link || E-Mail|| [6463 views] Top|| File under:
Europe
Judge Tosses Case of Atheist Vs. Priest
ROME (AP) - An Italian judge has dismissed an atheist's petition that a small-town priest should stand trial for asserting that Jesus Christ existed, both sides said on Friday. Luigi Cascioli, a 72-year-old retired agronomist, had accused the Rev. Enrico Righi of violating two laws with the assertion, which he called a deceptive fable propagated by the Roman Catholic Church.

"The Rev. Righi is very satisfied and moved," Righi's attorney, Severo Bruno, said. "He is an old, small-town parish priest who never would have thought he'd be in the spotlight for something like this."

Cascioli, a former schoolmate of Righi's, said he had not expected the case to succeed in overwhelmingly Roman Catholic Italy. "This is not surprising but it doesn't mean it all ends here," he said, adding that he's considering taking the case to the European Court of Human Rights.


There's still publicity to be milked!

"This is an important case and it deserves to go ahead," he said.

Judge Gaetano Mautone said in his decision that prosecutors should investigate Cascioli for possible slander.


That will make Cascioli reconsider an appeal to the ECHR.

The ruling was released Thursday in Viterbo, a town north of Rome where the priest is based. Cascioli filed a criminal complaint against Righi in 2002 after Righi wrote in a parish bulletin that Jesus existed, that he was born to a couple named Mary and Joseph in Bethlehem and that he lived in Nazareth. Righi, 76, said substantial historical evidence proves Jesus' existence.

Cascioli claimed that Righi's assertions violated two Italian laws: one barring "abuse of popular belief," or fraudulently deceiving people; and another barring "impersonation" or personal gain from attributing a false name to someone.
Posted by: anonymous5089 || 02/11/2006 11:49 || Comments || Link || E-Mail|| [6488 views] Top|| File under:
India-Pakistan
Battle on high seas over Clemenceau
For almost 40 years Le Clemenceau aircraft carrier was the pride of the French Navy, having been on active duty in war zones from the Adriatic to the Persian Gulf. Now its vast rusting hull is creaking across the Arabian Sea into a diplomatic and environmental dispute between France and India. On Monday the Supreme Court of India must decide whether to allow Le Clemenceau to continue its journey to Alang, home to Asia's biggest maritime graveyard, or order its return to France.

Le Clemenceau's fate hangs in the balance after Greenpeace, the environmental campaign group, won a court order in Delhi banning the vessel from entering Indian waters. The dispute has pitched the governments of France and India against environmentalists who claim that Alang is ill-equipped to dismantle a 26,000-tonne vessel loaded with asbestos. The French dispute Greenpeace's accusations, claiming that the most dangerous work of removing 115 tonnes of brittle asbestos was completed before the battleship left its home port of Toulon.

India's top judges will give their verdict after receiving the recommendations of a specially appointed Environmental Monitoring Commission. However, campaigners fear that their decision will be heavily influenced by the growing military alliance between France and India. France recently won a £1.5 billion contract to supply India with six Scorpène attack submarines.

Alang, a run-down port city 300 miles (500km) north of Bombay, is the centre of India's controversial ship-breaking industry, where residents, wearing little protective clothing and exposed to substances such as arsenic, biocides and toxic lead paints, are paid as little as £2 a day to rip apart ships with primitive acetylene torches and, often, their bare hands. The Greenpeace case has left Indians bitterly divided. Alang's ship-breakers see the huge contract to scrap Le Clemenceau in more straightforward terms — it is their only hope of putting food on the table, regardless of the dangers.

In the 1970s ship-breaking was carried out in Europe. But as industrial nations came under pressure to improve environmental standards, and health and safety measures, the costs of scrapping ships shot up, forcing companies out of business. Today about 90 per cent of the world's ship-breaking industry is based in four countries — India, Bangladesh, China and Pakistan — that take advantage of less rigorous environmental and safety standards.

In recent years Alang and its neighbouring Sosiya ship-breaking yard have lost dozens of key contracts to Bangladesh, Pakistan and China. Hit by customs and excise duties and other taxes, the yards, which once had 35,000 workers and accounted for 90 per cent of the ships broken in the world, now employ fewer than 10,000.

"If this trend is not reversed then the day is not far when the ship-breakers will be forced to completely close down their business, rendering a large number of people jobless," said Mukesh Patel, of Shriram Vessel and Scrap, the company that has purchased Le Clemenceau.
Posted by: Pappy || 02/11/2006 00:00 || Comments || Link || E-Mail|| [6464 views] Top|| File under:
UN bills Ivory Coast over riots
Darth Bolton's budget comments may just be having an effect ... heh.

The UN secretary general has sent a $3.5m bill to Ivory Coast's president for damage caused to UN property and equipment during last month's riots.

President Laurent Gbagbo's supporters were behind four days of protests against the UN in January. They accuse the UN of interfering in the country's internal affairs.

yeah. we'z in charge here, see? 'an we don' allow no odder mob gang entity to muscle in. Capiche?


Ivory Coast has been divided between the government and rebels since a failed coup attempt more than three years ago.

UN Secretary General Kofi Annan wrote to President Gbagbo, saying he was concerned that the Ivorian security forces had largely failed in their responsibility to ensure the safety of UN personnel and facilities.

"These events have also had a negative impact on the peace process," he wrote.

Last month, President Gbagbo's supporters attacked and damaged the UN's headquarters in Abidjan, and UN offices in the west of the country during the violent protests.

This followed a call by UN-backed international mediators for the national parliament - which is controlled by those loyal to the president - to be dissolved as its mandate had run out.

This week the UN Security Council imposed sanctions on two youth leaders accused of helping to organise the attacks on the UN, as well as on a rebel commander.

ohmigod - sanctions, huh? Whoo eee - rolling out the big guns. but I'm sure it was all nicely balanced so that the UN can stay 'neutral'
Posted by: lotp || 02/11/2006 15:51 || Comments || Link || E-Mail|| [6463 views] Top|| File under:
Home Front: Culture Wars
14 States Considering A 'Stand Your Ground' Bill
Kansas is one of 14 states considering a "stand your ground" bill, which would allow people to kill an intruder without fear of being arrested or sued.

The House State and Federal Affairs Committee has a hearing on the bill --House Bill 2577 -- today.

Supporters say the bill is a way to protect those who protect themselves. It would allow people to "meet force with force" not only in their homes, but in their cars and on the street.

Opponents say the bill is not needed because the law already recognizes the right to self-defense. And they fear the bill could lead to more innocent people being shot.

According to Kansas law, a person must "reasonably" believe his life or someone else's is in jeopardy before using deadly force.

Even when there are no criminal charges, people who say they were defending themselves can be sued, supporters of the bill say.

The "stand your ground" bill automatically assumes that people fear for their lives when someone breaks into their homes. It would shield people from prosecution and civil lawsuits when they kill or harm an aggressor.

The bill applies not only to actions people take in their own homes, but anywhere they have a right to be, including cars, parks, parking lots or on the street.

"This is not a gun bill. It's strictly to defend oneself," Rep. Richard Carlson, R-St. Marys, said.

"Basically, over the last 50 or 60 years, most of our laws have addressed the criminal side of justice as opposed to the victim's side of justice," Carlson said.

He predicted that the bill he is sponsoring would pass, even though Kansas is one of four states that has not passed a law allowing residents to carry concealed weapons.

The Senate is scheduled to debate a concealed-carry bill today.

Sen. Phil Journey, R-Haysville, said the stand-your-ground proposal just clarifies the existing law. He plans to give testimony in support of the bill, saying people have the right to defend themselves and their family.

People should not have to try to escape when confronted by an intruder, he said.

"You can turn and run down the hallway and you just make a great target," he said.

The Wichita Police Department has not taken a stance on the bill.

Ernestine Krehbiel, co-president of the League of Women Voters Wichita-Metro, said the law could lead to more people being shot who didn't pose any real threat.

"It makes somebody with a gun be the prosecutor, judge and jury of somebody they think is attacking them or attacking their property," she said. "It endangers the very foundation of our Bill of Rights."

Krehbiel said people sometimes get paranoid and may perceive a threat from someone who is not.

"There's not this great, huge number of people who have somehow or another been put in jail for trying to defend themselves," she said. "This is a solution without a problem."

Violent crime -- including murder, rape, robbery and assault -- has fallen about 7 percent nationwide in the past four years, according to FBI statistics.
Posted by: Anonymoose || 02/11/2006 18:30 || Comments || Link || E-Mail|| [6484 views] Top|| File under:
Today Guest on Ray Nagin: "Maybe a Colt 45 Isn't the Best Choice for Breakfast"
When's the last time you recall a prominent elected official being called a morning malt liquor drinker on live national TV? It just happened on the Today show.

Today was no doubt looking for a light touch when co-host Campbell Brown interviewed New Orleans magician, comic and eccentric extraordinaire Harry Anderson in a pre-Mardi Gras piece on "Life after Katrina." But the NBC show surely got more than it was bargaining for.

When Anderson took some shots at FEMA and the federal response to Katrina, Brown, in an apparent bid for balance, responded:

"Let me ask you about Mayor Nagin, because your mayor has come under a lot of crticism too for how he's handled the rebuilding effort. What do you think of the mayor?"

That's when Anderson leveled his alcohol allegation:

"I know the mayor, he's a decent man. He's said some wacky things lately. Maybe a Colt 45 isn't the best choice for breakfast."

If Brown was shocked, she hid it well, and continued the interview without skipping a beat. Still, don't expect to see Anderson turning up on a network show again any time soon.
Posted by: Captain America || 02/11/2006 14:00 || Comments || Link || E-Mail|| [6479 views] Top|| File under:
Starr accused of sending fake clemency pleas
Lawyers for a death row inmate, including former Whitewater independent counsel Kenneth Starr, sent fake letters from jurors asking California's governor to spare the man's life, prosecutors said Friday.

The jurors denied they thought Michael Morales deserved clemency because some of the testimony at his trial may have been fabricated, said Nathan Barankin, spokesman for Attorney General Bill Lockyer. "We showed each person the declaration on their behalf and they all said they didn't say that," Barankin said.


Wonder if that will bring a complaint to the bar association?

San Joaquin County prosecutor Charles Schultz also said the letters sent to Gov. Arnold Schwarzenegger last week were "untrue" and "pure fiction."

Starr was not immediately available for comment, said a spokeswoman for the Pepperdine School of Law, where Starr is the dean.

Morales' other clemency attorney, David Senior from Los Angeles, said he stood by the validity of the six sworn statements he and Starr sent to the governor. He suggested that the jurors might have gotten cold feet when they were contacted by prosecutors in the last two days. "When the D.A. and A.G. show up with badges and guns and say whatever, they can intimidate a lot of people and that's their game," Senior said.


Easy enough to figure out -- got a handwriting expert handy?

On Friday, the San Joaquin District Attorney's office sent Schwarzenegger a new batch of sworn statements from five of those jurors saying they not only still supported capital punishment for Morales, but had never spoken with the defense investigator who claimed to have secured their signatures.

Kathleen Culhane, the San Francisco private investigator who Starr and Senior said had interviewed the jurors, declined to comment.


"I know nothing. Now go away."

None of the five jurors involved in the legal tug-of-war, whose names were blacked out of the competing clemency documents to protect their privacy, could immediately be reached for comment.

Morales is scheduled to be executed Feb. 21 for the rape and murder of a 17-year-old girl in San Joaquin County 25 years ago.

Schwarzenegger spokeswoman Margita Thompson declined to address the dispute, saying only that the governor, when deciding on clemency, will consider "all the information that is provided to him when making the decision."
Posted by: Anonymoose || 02/11/2006 10:46 || Comments || Link || E-Mail|| [6463 views] Top|| File under:
Woman who twisted testicle off 73-year-old, half-blind, alcoholic boyfriend acquitted
A jury exonerated a Spokane woman Thursday of any criminal wrongdoing for twisting off a testicle from her 73-year-old, half-blind, alcoholic boyfriend last September.

The jury found 52-year-old Jane "Doobie" Pemberton, not guilty of assault, harassment and attempted robbery in the Sept. 18, 2005, attack on William Boomer. Boomer, a retired adult bookstore owner, testified this week that Pemberton assaulted him after he refused to give her $45.

Assistant Public Defender Matthew Harget argued that Pemberton twisted on the older man's crotch only as a last resort to ward off a sexual assault by the drunken, Viagra-popping boyfriend. "What I said in the beginning is that the state has put the wrong person on trial here," Harget said. "Ms. Pemberton knew that night that Mr. Boomer was intoxicated, was sex-obsessed and carries Viagra around in his pocket."

The couple argued that night in Boomer's home at 1705 N. Post, No. 3, and Pemberton tried to push him away, Harget said. "The grabbing of the groin was the only thing that would stop him," Harget said. "This is a man who claims he can barely walk, but he's healthy enough to have sex four or five times a night."

However, Deputy Prosecutor Mark Lindsey portrayed Pemberton as the aggressor, even though Boomer said he still loves Pemberton and apologized to her for having to face trial. "Does it make sense that somebody who can't walk very well, has been drinking and can't see, would attack a person, get her on the floor and try to take advantage of her?" Lindsey asked the jury during closing arguments.

"Mr. Harget argues to you that Viagra and alcohol somehow makes some guys feel like they're Superman. On his best day … Mr. Boomer has never been Superman. And Viagra is not going to make him one."


Easy enough to decipher: have the fella take a long walk down a hallway in front of the jurors.

This was the second time Pemberton stood trial on the charges; her first trial ended in a hung jury. Harget said Boomer agreed to file charges only at the behest of his family. But his testimony that he still loves Pemberton showed the charges were bogus, Harget said. "There are probably very few men in the world, even if they loved a woman, who would forgive a woman for ripping off his testicle," Harget said.

Earlier in the week, Harget asked Boomer about that night and how much the twisting for an estimated 35 to 40 minutes – a figure that's in dispute – must have hurt. Boomer replied: "Actually, it was not anything that you can't walk off."


"And now, for something completely different..."
Posted by: Anonymoose || 02/11/2006 09:32 || Comments || Link || E-Mail|| [6464 views] Top|| File under:
Who's in the News
97
[untagged]
Bookmark
E-Mail Me
The Classics
The O Club
Rantburg Store
The Bloids
The Never-ending Story
Thugburg
Gulf War I
The Way We Were
Bio
Merry-Go-Blog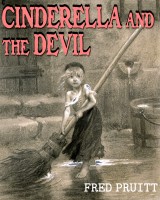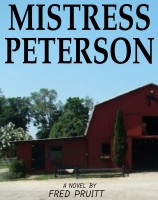 On Sale now!


A multi-volume chronology and reference guide set detailing three years of the Mexican Drug War between 2010 and 2012.

Rantburg.com and borderlandbeat.com correspondent and author Chris Covert presents his first non-fiction work detailing the drug and gang related violence in Mexico.

Chris gives us Mexican press dispatches of drug and gang war violence over three years, presented in a multi volume set intended to chronicle the death, violence and mayhem which has dominated Mexico for six years.
Click here for more information


Meet the Mods
In no particular order...


Steve White
Seafarious
Pappy
lotp
Scooter McGruder
john frum
tu3031
badanov
sherry
ryuge
GolfBravoUSMC
Bright Pebbles
trailing wife
Gloria
Fred
Besoeker
Glenmore
Frank G
3dc
Skidmark
Alaska Paul



Better than the average link...



Rantburg was assembled from recycled algorithms in the United States of America. No trees were destroyed in the production of this weblog. We did hurt some, though. Sorry.
54.80.173.217

Help keep the Burg running! Paypal: