-Short Attention Span Theater-
Mexican Agency suspends plans to give border maps to 'Migrants'
A Mexican government commission said Thursday it has suspended plans to distribute border maps to migrants planning to cross the border illegally, but denied the decision was a response to U.S. criticism.

Miguel Angel Paredes, the spokesman for the federal Human Rights Commission, said the plan would be "rethought" because human rights officials in border states expressed concern that the maps would show anti-immigrant groups - like the so-called Minutemen civilian patrols - where migrants were likely to gather.

The map dispute was the latest diplomatic row involving the U.S.-Mexico border, a sensitive issue between the neighboring nations. U.S. border states are fed up with illegal migration and drug trafficking and are pressuring the U.S. government to do more to protect the border - including a proposal to extend a wall along both countries' common frontier, something Mexico bitterly resents.

Mexico is angry about U.S. civilian groups that have organized patrols along the U.S.-Mexico border, accusing them of carrying out attacks on migrants. However, there is little evidence of that, and the groups seldom - if ever - target water tanks or rescue beacons. One of the most well-known groups, the Minuteman Civil Defense Corps, placed a link to the maps on its Web site, but did not advocate using them to find illegal migrants.

On Wednesday, Homeland Security Secretary Michael Chertoff said the United States opposes "in the strongest terms" plans to distribute the maps.

Asked if the Mexican decision was a response to U.S. pressure, Paredes said: "No, we are not responding to that ... we have not taken that into account."

The commission, a Mexican government-funded agency with independent powers, originally said it would print and pay for at least 70,000 maps showing highways, rescue beacons and water tanks in the Arizona desert. The posters were to have been distributed in border towns and through human rights offices in Mexico starting in March, when illegal border crossings are usually high.

The commission denied the maps would encourage illegal immigration, saying instead they would help guide those in trouble. Now, the group will "seek other ways" of helping migrants, Paredes said.

The posters were designed by the Tucson, Ariz.,-based rights group Humane Borders, which operates several desert water stations. The group previously distributed about 100 posters in the Mexican border town of Sasabe. Some of the posters have warnings, such as: "Don't go. There isn't enough water." However, officials conceded many migrants were unlikely to heed the advice.
Posted by: Pappy || 01/26/2006 18:42 || Comments || Link || E-Mail|| [6472 views] Top|| File under:
Pork before you talk
PEOPLE who are nervous about public speaking should first have penetrative sex to ease the stress, although masturbation is unlikely to have the same effect, according to an unusual study.
Stuart Brody, a psychologist at Britain's University of Paisley, compared the impact of different sexual activities on blood pressure when a person later undergoes a stressful experience.

Mr Brody asked 24 women and 22 men to keep a diary of their sexual activities for two weeks.

The volunteers then underwent a stressful ordeal that involved making a speech in public and doing mental arithmetic out loud.

The study, to be published in next Saturday's New Scientist, revealed volunteers who had had penetrative sex during the previous week or so had the least stress, and their blood pressure returned to normal fastest after their test.

Penetrative sex was far more effective in this regard than masturbation or oral sex.

Those who had abstained completely from any sexual activity had the highest stress levels and blood pressure of all.

Mr Brody also did a psychological profile of the volunteers to see whether they had an anxious or neurotic character, and evaluated their work stress and satisfaction with their partners.

But even when such factors were taken into account, sexual behaviour was clearly the best explanation for the stress responses.

"The effects are not attributable to the short-term relief afforded by orgasm but, rather, endure for at least a week," Mr Brody told the British science weekly.

He believes that penetrative sex may release a special "pair-bonding" hormone called oxytocin, which accounts for the calming effect.

The research is reported in full in a specialist journal, Biological Psychology.

Posted by: tipper || 01/26/2006 10:49 || Comments || Link || E-Mail|| [6459 views] Top|| File under:
Hijacker with toy gun shot - BMW driver investigated ?
Durban - A man brandishing a toy gun was shot in both legs when he allegedly attempted to hijack a BMW in Isithebe, north of Durban, on Wednesday afternoon, police said. The 23-year-old allegedly approached a motorist stopped at a traffic light at about 14:00 and pulled a gun from a black plastic bag, spokesman Superintendent Jay Naicker said on Thursday. "The 51-year-old driver also drew his personal firearm and opened fire on the suspect, hitting him in both legs."

Naicker said the man was taken to Stanger hospital where he was in a stable condition. Police were investigating a case of attempted hijacking - and one of attempted murder against the motorist.


That makes sense. Not a lot of sense, but sense. Of a sort. Kinda.
Posted by: Creck Ulagum6581 || 01/26/2006 08:27 || Comments || Link || E-Mail|| [6460 views] Top|| File under:
Japanese police arrest polygamist
Japanese police have arrested a man for allegedly threatening to kill a woman who refused to join his harem. Hirohito Shibuya, a 57-year-old unemployed fortune teller, already openly lives with 10 other women in his Tokyo home.


Fortune teller, huh? He should have seen this coming

Kyodo News agency quoted police as saying Mr Shibuya told the woman that she would be made into "mincemeat" if she did not live with him. Mr Shibuya is reported to have denied threatening anyone. He did admit living with a harem, telling public broadcaster NHK: "Yes, we have a polygamous setup in my house."

short pause while I think about a harem of Japanese girls....sigh....now we're back..

It was not clear whether Mr Shibuya was breaking the law in his domestic set-up. Polygamy is illegal in Japan, but Mr Shibuya reportedly married some of the women then later divorced them.
Posted by: Steve || 01/26/2006 07:58 || Comments || Link || E-Mail|| [6468 views] Top|| File under:
Africa Subsaharan
Well beyond Alan Greenspan, it's Scwhinn city Ned.
Zimbabwe's inflation hits 585.8%
Zimbabwe's year-on-year inflation rose to 585.8 percent in December from 502.4 percent in November and economists predict that it could even surpass the 1 000 percent mark by mid-2006. The Central Statistical Office (CSO), which released the figures yesterday, said the sharp increase in the inflation rate was fuelled by higher prices for medicines and bicycles, among other things. Due to endemic fuel shortages, many Zimbabweans have resorted to walking or cycling to work, causing a sharp rise in demand for bicycles.



Balance at link. Cheers, Besoeker.
Posted by: Creck Ulagum6581 || 01/26/2006 13:56 || Comments || Link || E-Mail|| [6468 views] Top|| File under:
Zimbabwe admits land grabs failed
As wealth redistro schemes usually do.


Zimbabwe President Robert Mugabe's regime has confessed that its seizure of white-owned farms has benefited fewer than 10 percent of the black Zimbabweans who were promised new futures as commercial landowners. A land ministry audit laid bare Mugabe's destruction of agriculture, the backbone of Zimbabwe's economy. The scheme has benefited only 4,867 people, while the official target was 50,000.

Leaving 45,133 of Bob's cronies and "war veterans" to seethe, and the rest of the population to starve.

At least one third of the land given to "new farmers" is lying idle at a time when Zimbabwe is suffering food shortages so severe that some three million people need emergency help from the World Food Program. The audit found that nothing is happening on 11 percent, where "no agricultural activity" was recorded. Another 30 percent is classed as "underutilized." Before the onset of the land grab five years ago, about 300,000 black workers lived on white-owned farms. Most were forced to leave and reduced to destitution when their farms were seized. The audit has shown that very few people were resettled in their place. Even taking into account another scheme under which greater numbers of peasant farmers were given land, it seems certain that Mugabe's land grab has displaced more blacks than it has benefited. The relative handful of winners was disproportionately drawn from the regime's senior ranks, with cabinet ministers, generals and judges all helping themselves to land.
Posted by: Besoeker || 01/26/2006 13:28 || Comments || Link || E-Mail|| [6471 views] Top|| File under:
Zimbabwe planning Chinese lessons - but Writin B. Hard
Zimbabwe's government hopes to see Mandarin Chinese taught in universities as the school year starts in February. The plan is part of President Robert Mugabe's "Look East" policy. It is not clear whether Chinese will be a compulsory subject.

Coming soon to your school: Five-Year Plan proving that all students are learning Mandarin right on schedule...

The government is trying to build closer economic links with China amid worsening relations with the West. Education Minister Stan Mudenge said he had held talks with the Chinese authorities on the matter. He said the government wanted to offer a curriculum that would see students from all Zimbabwe's universities taking Chinese to promote tourism and trade between the two countries. "At a recent meeting I held in Paris with my counterpart, the Chinese minister of education, we agreed to intensify our programmes in the field of education, cultural exchange programmes including language training," Mr Mudenge said, quoted by the Zimbabwean newspaper The Standard.

The Zimbabwe National Association of Student Unions criticised the government's plans. "It seems they are trying every political gimmick to lure the Chinese into this country to bankroll their bankrupt regime," the association's president, Washington Katema, told the South African newspaper, The Star. "But they should not do that at the expense of students."

Observers say that offering Chinese to all university students would require many more Chinese advisors teachers to be brought into the country. Investment and tourism revenues from the west have plummeted in recent years, prompting President Robert Mugabe to look increasingly to Asia to try to help prop up his criminal regime his country's troubled economy.
Posted by: Creck Ulagum6581 || 01/26/2006 08:41 || Comments || Link || E-Mail|| [6460 views] Top|| File under:
Britain
Galloway booted from reality show
Big Brother evictee George Galloway branded the widespread condemnation of his time on the reality show as "sanctimonious humbug" today. The Respect Party MP said he was amazed by the level of interest in his 21-day stay inside the celebrity house from both the media and his fellow parliamentarians. The politician became the object of ridicule after he was seen impersonating a cat lapping imaginary milk from the hands of actress Rula Lenska and dancing in a tight red leotard. "They seem to have got it all out of proportion," he told Channel 4's Big Brother's Little Brother.
Posted by: Fred || 01/26/2006 11:16 || Comments || Link || E-Mail|| [6463 views] Top|| File under:
Caribbean-Latin America
Killer bulldozers at work at USEMB Havana
Cuba 'blocking' American messages

Cuban bulldozers are digging up an area in front of the US interests section in the capital, Havana. US diplomats say the move is designed to obscure the illuminated messages, mainly on human rights themes, that are being displayed on the building.
President Fidel Castro has described the scrolling messages as a gross provocation, saying he believes the US wants to sever all relations with Cuba. The two countries have not had diplomatic links for 45 years. Surprise

What was once the car park of the US mission in Havana is rapidly turning into a major construction site. Huge cranes have been brought in and teams of builders are working there non-stop. But no-one will say what is being built, not even President Castro.

On Wednesday night, his black Mercedes drew up to the site. He emerged to give the workers a pep talk. American envoys in Havana, he said, were cockroaches. Asked what was being built, he said he did not want to ruin the surprise. As he spoke, the huge US electronic billboard scrolled out its illuminated messages across the building behind him.

One gave news that Palestinians had been voting for the first time in 10 years. Another declared that President Bush believed people had the right to choose how they lived their lives.

The propaganda war between the US and Cuba is nothing new - but this is an escalation. Already Cuba has put up scores of posters in the capital caricaturing President Bush as both a fascist and a vampire. Where this will all end is not clear.

President Castro says he believes the US is intending to break off all relations with Cuba. He also says he does not believe Cuba would lose much if that happened



Finally, some new construction in Cuba. Maybe it's a Starbucks.
Posted by: Creck Ulagum6581 || 01/26/2006 08:10 || Comments || Link || E-Mail|| [6471 views] Top|| File under:
China-Japan-Koreas
China to 'strike hard' against rising unrest
China is preparing to "strike hard" against rising public unrest, a senior police official said according to state media on Thursday, highlighting the government's fears for stability even as the economy booms.

An unnamed top official of China's Ministry of Public Security told a Wednesday meeting that China faced a long period of dangerous social discontent, Xinhua news agency said.

"For a considerable time to come, our country will be in a period of pronounced contradictions within the people, high crime rates, and complex struggle against enemies," the official said.

"Contradictions within the people" is a Maoist term used to describe domestic social unrest.

China was suffering many "major sudden incidents" -- a term Chinese officials use to cover riots, protests and accidents -- the official added.

"Unpredictable factors affecting social stability will increase, and trends in protecting social stability don't allow for optimism," said the official.

He also said that "terrorism is a real threat against our country" and urged officers to guard against attacks.

China says that its biggest terrorist threat comes from Xinjiang, the far western region dominated by the largely Muslim Uighur people who share a language and culture similar to Central Asian countries.

Uighur groups have campaigned for independence from China, and a few have had links with Islamic extremists in Afghanistan and Central Asia.

Last week, China's Ministry of Public Security put the total number of "mass incidents" -- riots, demonstrations and smaller protests -- at a total 87,000 last year, up 6.6 percent from 2004.

The latest unusually grim police diagnosis of China's social strains comes less than a week after Premier Wen Jiabao was reported as warning that corrupt land seizures in the countryside were stoking protests and riots.

"Some locales are unlawfully occupying farmers' land and not offering reasonable economic compensation and arrangements for livelihoods, and this is sparking mass incidents in the countryside," Wen said in a speech published on January 20.

Wen said the continued "reckless occupation" of farmland threatened "the stability of the countryside and whole economy and society". He promised stricter land controls and improvements to farmers' rights and income.

HARSH RESPONSE

But the police official promised a harsher and more traditional remedy.

Summoning harsh rhetoric that has languished in recent years while the government promoted "rule of law", the official promised to "strike hard against all sorts of terrorist activities and resolutely protect state security and social stability".

During the 1980s and 1990s, regular "strike hard" campaigns were used to fight crime and threats to order by mobilizing police and courts to catch and quickly try and sentence many thousands of citizens.

In recent years, legal reformers have criticized such campaigns as contrary to China's official embrace of rule of law and human rights.

But on Thursday, a meeting of law and order officials announced a new campaign against the "sabotage activities of cult organizations", Xinhua said in a separate report.

China calls the Falun Gong, a spiritual sect banned in 1999, a "cult" that threatens the government.

The meeting also called on officials to "strictly prevent destructive activities by terrorist forces and domestic and foreign hostile forces and elements," the report said.

Xinjiang authorities arrested more than 18,000 people there for crime, including national security offences, the region's official newspaper said last week.


And a billion Chinese will sit on their hands - for another 6,000 years, while a coupla dozen assholes crack the whip.
Posted by: .com || 01/26/2006 15:26 || Comments || Link || E-Mail|| [6467 views] Top|| File under:
US congressman takes Google to task on China



EFL


Google will be called to task in Washington next month following a controversial decision by the internet search engine to launch a China-based version of its website that will censor results to avoid angering the country's Communist government.


"How can we make money if we don't sell them the rope?"


The decision by Chris Smith, a Republican congressman from New Jersey who chairs a House subcommittee on Human Rights, to call for a February 16 hearing to examine the operating procedures of US internet companies in China, represents the first signs of what could become a serious backlash against Google and other internet companies in Washington that are perceived as capitulating to the Chinese government.


Good - it won't result in anything except reminding everyone they're a communist dictatorship with human rights abuses, invasions of neighboring countries (Tibet), supporting North Koreas rabid dogs, and causing worldwide proliferation of nuke and non-nuke weapons, oh...and threatening US ally Taiwan every other week..other than that, they'll host the Olympics in 2008 "Year of the Hildabeast"


Mr Smith on Wednesday accused Google of "collaborating .. with persecutors" who imprison and torture Chinese citizens "in the service of truth".

"It is astounding that Google, whose corporate philosophy is 'don't be evil' would enable evil by cooperating with China's censorship policies just to make a buck," he said.

The hearing will also include testimony from Yahoo, Microsoft, Cisco and senior State Department officials who advise on China.



F*&king cowards
Posted by: Frank G || 01/26/2006 00:00 || Comments || Link || E-Mail|| [6461 views] Top|| File under:
Europe
History calls communists Cromwell to account
FIFTEEN years after the fall of the Berlin Wall, the Council of Europe last night became the first international body to condemn crimes against humanity committed by the communist regimes of the Soviet Union and other states.

However, in a vote that was bitterly contested by Russia and Western Europe's left-wing parties, the 46-nation council failed to raise the two-thirds majority needed to approve a tougher resolution by a Swedish MP that called on former communist states to teach the truth about their former regimes and create days of remembrance.

The council assembly, which includes MPs from all former European communist states except Belarus, voted by simple majority for a motion deploring that there had never been an international inquiry on the "crimes committed in these states".

"These have never been condemned by the international community as have been the horrible crimes committed in the name of (German) National Socialism", said Göran Lindblad, a Swedish conservative MP. The failure to win the broader motion underlined the misgivings among parliamentarians over the wisdom of revisiting painful history and issuing blanket condemnations. The council was founded after the Second World War to protect human rights and the rule of law. The case made by conservatives for putting Stalin on a par with Hitler has fuelled a furious dispute in recent years in France, Greece and other Western European states where Marxist doctrines and communist parties enjoy strong sympathies. A Russian opinion poll last month suggested that 42 per cent of Russians believed that Stalin had played a positive role in their country.

MPs from Hungary, Estonia, Bulgaria and other former Soviet satellite states gave emotional backing to the vote. Russian MPs relayed the anger in Moscow over what is seen as a hostile act aimed at isolating their country and opening the way to lawsuits.

Natalia Narochnitskaya, deputy chief of the Duma's foreign affairs committee, said that Europe should be denouncing the terror of the French Revolution. She added: "Oliver Cromwell has never been denounced."



Sounds like someone is angling for the chairmanship of the European Commission on Cromwell Denunciation. There is a tally of all the various categories of victims of modern European ideologies at the end of the article.





Posted by: ryuge || 01/26/2006 06:43 || Comments || Link || E-Mail|| [6461 views] Top|| File under:
EU Bans Homophobia
The European Parliament adopted a joint resolution Wednesday against homophobia that LGBT activists cheered as an important step of progress in Europe.


And we've had it with those claustrophobes, too! Out of the closet, you!

As long as we're banning phobias, I'm calling for an end to hydrophobia as well.

The resolution, titled Homophobia in Europe, was tabled by five political parties and passed by a 469-149 vote with 41 abstentions.

Well done, unelected, unaccountable MEPs. Your day's work is done. Have the taxpayers take you out for a nice long lunch. You've certainly earned it.

The long measure defines "homophobia" as "an irrational fear and aversion of homosexuality and of lesbian, gay, bisexual and transgender people based on prejudice, similar to racism, xenophobia, anti-Semitism, sexism." It calls on member states to take action "in the fight against homophobia, sexual orientation discrimination and to promote and implement the principle of equality in their society and legal order." The officers of the Intergroup on Lesbian and Gay Rights praised the resolution, and called on EU Justice Affairs Commissioner Franco Frattini to act on it. "I am extremely pleased that the E.P. gives such a strong and clear signal that we will not acquiesce to a climate of hatred and intolerance," said Sophie in't Veld, vice president of the Intergroup.

"Now get out there and make some white trash yobbos really really sorry."

"Even in the U.K., where enormous advances have been made, a young man was kicked to death just before Christmas for no other reason than he was homosexual. If the E.U. does nothing, it is party to every single blow that was rained upon that individual and other men like him and on gay women across the E.U.," said Michael Cashman, the Intergroup's president.

What's the over/under on the coming ban on Islamophobia?
Posted by: Faith || 01/26/2006 00:00 || Comments || Link || E-Mail|| [6458 views] Top|| File under:
Great White North
Canada Reasserts Arctic Sovereignty
Canada's next prime minister used his first news conference Thursday to tell the United States to mind its own business when it comes to territorial rights in the Arctic North.

Testing the notion that he would kowtow to the Bush administration, Stephen Harper, whose Conservative Party won general elections on Monday, said he would stand by a campaign pledge to increase Canada's military presence in the Arctic and put three military icebreakers in the frigid waters of the Northwest Passage.

U.S. Ambassador David Wilkins had criticized the plan Wednesday, describing the Arctic passage as "neutral waters."

"There's no reason to create a problem that doesn't exist," Wilkins said during a panel discussion at the University of Western Ontario, according to the Canadian Broadcasting Corp. "We don't recognize Canada's claims to those waters. Most other countries do not recognize their claim."

No reporter brought up the U.S. ambassador's views Thursday, but Harper said he wanted to comment on them.

"The United States defends its sovereignty; the Canadian government will defend our sovereignty," Harper said. "It is the Canadian people that we get our mandate from, not the ambassador of the United States."

Harper's surprising salvo was likely intended as a message to those in the Bush administration who might be cheering the election of a Conservative government and view Harper as a pushover when it comes to prickly U.S.-Canadian relations.

Arctic sovereignty has been a sensitive subject for decades, with U.S. Navy submarines and ships entering northern waters without asking permission. Ottawa has generally turned a blind eye to the United States' sending ships through the area. Canadian media reported last month that a U.S. nuclear submarine traveled secretly through Canadian Arctic waters in November on its way to the North Pole.

The Northwest Passage runs from the Atlantic through the Arctic to the Pacific.

Global warming is melting the passage — which is only navigable during a slim window in the summer — and exposing unexplored fishing stocks and an attractive shipping route. Commercial ships can shave off some 2,480 miles from the trip from Europe to Asia compared with the current routes through the Panama Canal.

Harper said during a campaign speech in December he would dramatically increase Canada's military presence in the Arctic North. He intends to construct and deploy three new armed icebreaking ships and construct a $1.7 billion deep-water port and an underwater network of "listening posts."

"The single most important duty of the federal government is to protect and defend our national sovereignty," Harper said in the December speech. "There are new and disturbing reports of American nuclear submarines passing though Canadian waters without obtaining the permission of, or even notifying, the Canadian government."

Harper has not said whether he would order military action if the ships or port detected an unauthorized submarine in Arctic waters.

Harper, meanwhile, said he had a friendly conversation with President Bush on Wednesday but had not fixed a date for their first meeting. He said he had also received calls from other major allies, including Mexican President Vicente Fox, British Prime Minister Tony Blair and Australian Prime Minister John Howard.
Posted by: Seafarious || 01/26/2006 18:09 || Comments || Link || E-Mail|| [6487 views] Top|| File under:
Canadian Conservatives Vow to Give Border Guards Arms
Edited for brevity.

Steve Janke at Angry in the Great White North reports that the Canadian studies of border issues were routinely vetted by Liberal officials and all recommendations for arming the border guards were removed.

A prominent member of Canada's incoming Conservative government said Wednesday the party will stand behind its promise to arm border guards, a day after guards fled their posts because two murder suspects were heading for the border from California. Vic Toews, who will soon be a part of the government after serving as Canada's justice critic in opposition, said he did not relish the sight of Canadian border guards leaving their posts as gunmen approached. "It's simply a practical matter of how soon these officers can be trained and the firearms issued to them," he told The Canadian Press. "That's our commitment and I trust our minister will do exactly that."

Toews suggested Canada should be embarrassed by the incident. "I think it does nothing for our national image. I find it very disturbing that our officers felt compelled to leave because of this threat to their personal safety," he said. "I understand their concerns very well and don't fault them. What surprises me is that the former government refused to properly equip our officers."

The Canadian side of the U.S.-Canada border is monitored by the 4,500-member Canada Border Services Agency, supplemented in some posts by the Royal Canadian Mounted Police and local police departments. Border guards are supposed to allow anyone suspected of being armed and dangerous into Canada and then call police.

A vice president of the union that represents border guards said he was pleased by Toews' statements.
Posted by: Dar || 01/26/2006 16:00 || Comments || Link || E-Mail|| [6466 views] Top|| File under:
Home Front: Politix
Kelo Fallout: BB&T says 'no loans' to developers
Hat tip: Volokh Conspiracy. Edited for brevity.


BB&T, the nation's ninth largest financial holdings company with $109.2 billion in assets, announced today that it "will not lend to commercial developers that plan to build condominiums, shopping malls and other private projects on land taken from private citizens by government entities using eminent domain."

In a press release issued today by the bank, BB&T Chairman and Chief Executive Officer John Allison, said, "The idea that a citizen's property can be taken by the government solely for private use is extremely misguided, in fact it's just plain wrong. One of the most basic rights of every citizen is to keep what they own. As an institution dedicated to helping our clients achieve economic success and financial security, we won't help any entity or company that would undermine that mission and threaten the hard-earned American dream of property ownership."


Thank God somebody who runs the occasional giant company values liberty over profit--unlike Cisco, Microsoft, and Google!
Posted by: Dar || 01/26/2006 18:44 || Comments || Link || E-Mail|| [6474 views] Top|| File under:
Home Front: WoT
Canadian Border Guards abandon posts - Flee for their lives
And I thought we had a wide open border here in the U.S.



BELLINGHAM - One of two men sought in a California homicide was ordered held on $2 million bail Wednesday, while the other was released from St. Joseph Hospital and booked into jail following a car chase that ended in gunfire at the U.S.-Canada border.

Authorities arrested Jose Antonio Barajas, 22, of Mexico, and Ishtiaq Hussain, 38, of Pakistan, on Tuesday after they allegedly sped away from a Whatcom County sheriff's deputy at 100 mph, drove through a spike strip designed to flatten their tires, failed to stop at a border checkpoint and tore through Peace Arch Park.

About 20 Canadian border guards, who are unarmed, fled for safety on Tuesday, an official of the union representing the guards said Wednesday.

A


Heavily armed


U.S. Customs and Border Protection agent fired his gun, hitting Hussain, and a sheriff's deputy blocked the fleeing vehicle with his squad car. The Peace Arch border crossing was closed for more than 10 hours Tuesday, although traffic was diverted to another nearby crossing.

A prominent member of Canada's incoming Conservative government said Wednesday the party will stand behind its promise to arm the country's border guards.


After all... what good are unarmed border guards? Particulary guarding a border with armed civilians?


Vic Toews, who will soon be a part of the government after serving as Canada's justice critic in opposition, said he did not relish the sight of Canadian border guards leaving their posts.


Kind of sends the wrong message...


Paula Shore, a spokeswoman for the Canada Border Services Agency, confirmed late Tuesday that an unspecified number of guards abandoned their posts at several crossings along the British Columbia border when they heard the wanted men were coming their way.

"A few officers exercised their right to refuse to work because of what they perceived as imminent danger," Shore said. Under Canada's labor code, "any worker has the right to refuse to work if they feel they are in imminent danger," she said, adding managers took over for the guards.

Steve Pellerin-Fowlie, a vice president of the Customs Excise Union, which represents Canada's border guards, told The Canadian Press on Wednesday that about 20 guards were involved.

He welcomed the suggestion that the guards be armed.

"What we've been calling for for years is the tools that will provide the maximum amount of safety possible," he said.
Posted by: CrazyFool || 01/26/2006 00:00 || Comments || Link || E-Mail|| [6470 views] Top|| File under:
Home Front: Culture Wars
2 Tons of Pot Found in Border Tunnel
Authorities said they discovered more than 2 tons of marijuana in a cross-border tunnel that began near the Tijuana airport and ended inside a warehouse on the U.S. side.

The 2,400-feet long passageway is longer than most of the 21 cross- border tunnels that have been discovered since authorities began keeping track after the Sept. 11 attacks, U.S. Immigration and Customs Enforcement officials said.

"It was like being in a cavern or a cave," said Michael Unzueta, customs special agent in charge in San Diego.

The tunnel's discovery prompted the U.S. Attorney's office in San Diego to open a criminal investigation, said Lauren Mack, a spokeswoman for U.S. Immigration and Customs Enforcement.

Mexican authorities found the entrance about 100 yards south of the border on Tuesday, and officers on the U.S. side found the exit Wednesday. Mexican officials allowed reporters and photographers, including an Associated Press photographer, into the tunnel late Wednesday.

The tunnel was about five feet wide and high enough for an adult to stand inside, had a cement floor, and lights mounted on one of the hard soil walls. It was equipped with a pulley system on the Mexican side.

Four tunnels have been discovered this month in the Tijuana-San Diego area, including more primitive tunnel that was also found Wednesday when a U.S. Border Patrol vehicle struck a sinkhole.


The Sammy Dago & UCSD dopers are sure gonna be unhappy...
Posted by: .com || 01/26/2006 15:30 || Comments || Link || E-Mail|| [6480 views] Top|| File under:
Bank to Deny Loans if Land Was Seized
BB&T, the nation's ninth-largest financial holding company, announced yesterday that it would deny loans to developers building shopping malls and other private projects on land acquired through eminent domain.

"The idea that a citizen's property can be taken by the government solely for private use is extremely misguided — in fact, it's just plain wrong," John A. Allison, the chairman and chief executive of the bank, said in a statement. Based in Winston-Salem, N.C., BB&T has more than 1,400 branches, mainly in the Southeast.

BB&T is believed to be the first bank to have made public such a policy in the wake of a Supreme Court ruling last June that set off a firestorm across the nation and led to bills in Congress and in more than two dozen states. The decision upheld the right of officials in New London, Conn., to condemn homes and businesses to increase the tax base of one of the state's poorest cities.

W. Kendall Chalk, an officer for the bank, described the move in a telephone interview as more a matter of principle than a decision with practical consequences for the bank. He said the bank recently turned down a loan for a private project that would have involved the forced sale of unoccupied land but that such loan requests had been rare.

"Historically, eminent domain has been used very judiciously in the states in which we operate," he said, adding that its use had generally been limited to roads and other public-works projects. He said the bank did not operate in Louisiana, where eminent domain is likely to be used in the rebuilding of New Orleans.

But in the bank's view, Mr. Chalk said, the Supreme Court "opened the door wider," making broader use of condemnation powers more likely. "We thought it was just timely to let people know how we feel," he said. "We are a very values-driven, principled organization."

Officials at the Institute for Justice, a property-rights group based in Arlington, Va., that has led the fight against eminent domain, welcomed the announcement but said it came as a surprise.

"It's going to set an example and encourage other banks and hopefully developers to say they will not take advantage of the government's power of eminent domain to force people out of their homes and businesses," said Dana Berliner. "It's the right thing to do, and it also makes sense as a business decision. These projects are so wildly unpopular, they're going to encounter political opposition and maybe litigation, and they often don't work anyway."

But Maureen L. McAvey, a senior fellow at the Urban Land Institute, a developers' organization based in Washington, said that it was odd that a bank would not want to judge each case on its merits to see if the forced sale of property was justified.

"It's curious that a major financial institution would choose to be both judge and jury," she said. "Many projects that use eminent domain are very important for the entire community."

The New York Times Company used eminent domain to acquire the land for its new headquarters under construction in Midtown.


Why am I not surprised.
Posted by: .com || 01/26/2006 03:49 || Comments || Link || E-Mail|| [6457 views] Top|| File under:
Who's in the News
68
[untagged]
Bookmark
E-Mail Me
The Classics
The O Club
Rantburg Store
The Bloids
The Never-ending Story
Thugburg
Gulf War I
The Way We Were
Bio
Merry-Go-Blog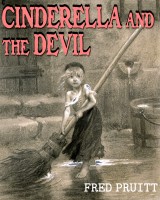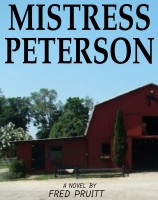 On Sale now!


A multi-volume chronology and reference guide set detailing three years of the Mexican Drug War between 2010 and 2012.

Rantburg.com and borderlandbeat.com correspondent and author Chris Covert presents his first non-fiction work detailing the drug and gang related violence in Mexico.

Chris gives us Mexican press dispatches of drug and gang war violence over three years, presented in a multi volume set intended to chronicle the death, violence and mayhem which has dominated Mexico for six years.
Click here for more information


Meet the Mods
In no particular order...


Steve White
Seafarious
Pappy
lotp
Scooter McGruder
john frum
tu3031
badanov
sherry
ryuge
GolfBravoUSMC
Bright Pebbles
trailing wife
Gloria
Fred
Besoeker
Glenmore
Frank G
3dc
Skidmark
Alaska Paul



Better than the average link...



Rantburg was assembled from recycled algorithms in the United States of America. No trees were destroyed in the production of this weblog. We did hurt some, though. Sorry.
3.236.50.201

Help keep the Burg running! Paypal: