-Short Attention Span Theater-
'Giant asteroid to hit earth in 2006'
PARIS: In 2006, Arnold Schwarzenegger will be re-elected governor of California, Internet giant Google will suffer a setback — and Brazil will hang on to the World Cup. If a giant comet doesn't wipe out Earth first, that is.


That does it. I'm leaving.

Maybe it will all come true and maybe not, but a legion of soothsayers — from business gurus to Bible decoders — is full of predictions for the year to come. Some use elaborate computer programs like "Torah4U" to ferret out remarkably precise predictions allegedly hidden within the Hebrew text of the Old Testament and the Torah. One website complete with diagrammed excerpts from Holy scripture, exodus2006.com, foresees the November re-election of Schwarzenegger along with the re-establishment of a military draft in the United States. It also predicts that August 3, 2006 will be a blood-drenched day — yet just a mere shadow of the calamity that will befall us in 2010..


The bad thing about sites like Rantburg is that we keep this stuff around. I'll make a not to have a look at this next August 4th...

Annie Stanton, one of countless psychics plying her trade on the Internet, predicts that catastrophe will come this year in the form of a massive asteroid crashing into the planet.


I saw that movie. Part of it, anyway...

Another mystic seer, Anita Nigam from India, has extended her powers of the paranormal into another realm — sports betting. For a mere 50 pounds a week, you can get her insights into the outcomes of English football's Premier League matches. World Cup rates are yet to be announced, but rumor has it she's keen on Brazil. Bill Gray of Colorado University uses turbo-charged computer models that crunch data on global sea-surface temperatures and atmospheric conditions to forecast the number and intensity of hurricanes that will hit the US each year. Gray, whose track record is startlingly good, says 2006 will be no picnic — 17 named tropical storms, nine hurricanes and five major, high-wind hurricanes, nearly twice the historical average in all categories.


Piece of cake after this year, I'd say...

Meanwhile "Wired" magazine co-founder John Battelle, whose crystal ball is closely watched by the Internet technology faithful, says "Google will stumble" due to a bad partnership or a legal setback. He also predicts legislators in the United States and elsewhere will take steps to protect citizens against "the perils of unprotected Internet data mining" into their personal lives, including credit and health histories. Like many of his high-tech colleagues, he thinks 2006 will be the year when mobile technologies plug into the Web — so get ready for the first truly usable electroniic newspaper.


Once I figure how to rap fish in Rantburg I'm rich beyond my wildest dreams...
Posted by: Fred || 12/31/2005 00:26 || Comments || Link || E-Mail|| [10794 views] Top|| File under:
Arabia
Yemen kidnap deal fails
A deal for the release of a former German politician and his family fell through after officials of the tribe that kidnapped them backed out of the agreement. The hostages were being driven to the negotiating site in the Rafadh district of Shabwa province in eastern Yemen, where the abduction occurred, when the deal fell apart, according to Nasser Ba'oum, the provincial deputy governor, early on Saturday. There was no information on when negotiations might resume or where the hostages had been taken to spend the night.

Now *there's* a slide show to bore the relatives with at the next BBQ...

The agreement had called for Yemeni negotiators to exchange themselves, according to Sheik Awadh Bin al-Wazir, a member of parliament and a member of the negotiating team. After the deal fell through, he could not be reached for comment. Al-Wazir had said the exchange was expected on Friday night. The tribesmen, who abducted Juergen Chrobog, his wife and their three children as they toured the mountains of eastern Yemen on Wednesday, demanded the release of five members of their al-Abdullah bin Dahha clan who are in jail awaiting trial for the alleged murder of two members of a rival tribe in October. Ba'oum said the tribal leaders were now also calling for the arrest of members of a rival clan.
Posted by: Fred || 12/31/2005 00:00 || Comments || Link || E-Mail|| [10794 views] Top|| File under:
Caribbean-Latin America
Haitian elections to be postponed
PORT-AU-PRINCE, Haiti - Haiti will postpone national elections set for Jan. 8 amid disorganization and security threats including the kidnapping of three Organization of American States election workers.

Delays in distributing 3.5 million voter ID cards, chaotic voting centers and problems with the voter database were the main reasons for the elections being postponed a fourth time, Rosemond Pradel, secretary general of Haiti's Provisional Electoral Council, told The Associated Press on Friday.


Have things ever been not chaotic in Haiti?

The presidential and legislative elections - the first since a rebellion ousted President Jean-Bertrand Aristide nearly two years ago - were originally to have been held in November.

There was no immediate official announcement of the latest postponement. "In public, the date is still Jan. 8, but in private, everybody knows that this won't be the case, and that we probably won't even be able to announce a new date for the elections by then," Pradel said in a telephone interview.

Max Mathurin, chairman of the Provisional Electoral Council, said the council would meet with political leaders to explain the situation and consider a new date. "My goal is to clarify the calendar," Mathurin told AP. He said he would hold elections "as soon as is realistically possible," but could not predict when that will be.

The United Nations and the Organization of American States - which are providing most of the logistics for the vote - declined to comment ahead of an official announcement by the electoral council.

There are 35 candidates for president and hundreds for 129 legislative seats in the elections, which are being funded by the international community. The winners will replace an interim government installed after Aristide's ouster in February 2004.

The three kidnapped OAS representatives - a Peruvian, a Guatemalan and a Haitian - were abducted Thursday as they drove near the volatile slum of Cite Soleil, said police Chief Mario Andresol. He said he did not know their names. "I am convinced this is politically motivated," Andresol said in a telephone interview, without elaborating.


Brilliant, chief, brilliant.
Posted by: Steve White || 12/31/2005 00:00 || Comments || Link || E-Mail|| [10794 views] Top|| File under:
Europe
Steyn: Like It Is: Tookie goes to Austria
Posted as is - I can't add to Mark Steyn


Many of the most heartwarming tales come out of Austria. One thinks of Oberndorf and the little parish church where the organ broke down on Christmas Eve 1818 and so Father Mohr and his organist Franz Gruber wrote a simple song that could be sung with only the accompaniment of a guitar: "Silent Night."

One thinks of the von Trapp family saying so long, farewell, auf wiedersehn, adieu to yieu and yieu and yieu and scramming Nazi Salzburg for a new life in Vermont.

And now we have a third inspirational story from little Austria. One day, a few years after the Trapps skedaddled outta there, a young man was born near Graz. His name was Arnold and he worked out every day and went to America and became Governor of California, and one morning he had to make a decision on whether or not to commute the death sentence of a multiple murderer called Tookie Williams. And he decided instead to let Tookie's execution go ahead.

And back in his old stomping grounds of Graz the politicians went bananas. In the old days, when some local lad made good and became Fuhrer of another state and started killing people, the hometown crowd couldn't wait to have a big ol' Anschluss with him. But times change, and contemplating Arnold's reign of terror his fellow Grazis decided they wanted to disAnschluss themselves from him. Outraged by Tookie's demise, Social Democratic and Green councilors and MPs immediately took action. Or what passes for "action" in European politics these days.
They demanded that Arnold's name be removed from the Arnold Schwarzenegger football stadium. They proposed that it should be renamed the Tookie Williams football stadium. They launched moves to strip Arnold of his Austrian citizenship on the grounds that the death penalty is illegal in Europe, which is why a barbaric nation like the United States is ineligible for membership in the EU. ("What a tragedy," as Americans always say when you point this out to them.)

"People have had enough of him," Peter Pilz, an MP in the Steiermark regional parliament, told The Guardian. "For us, he has committed a state crime."

Personally I have no feelings one way or another on the death penalty. But I'm strongly in favor of sovereign jurisdictions having the right to run their own criminal justice systems. Which is why I rejoice at Arnold's reaction to the "threat" from Graz.

Writing to the mayor of his old town, Schwarzenegger noted that in the course of his gubernatorial term he'd have to make decisions on other death-row inmates, too - the next one comes up in January. So, wrote the governor, "in order to spare the responsible politicians of the city of Graz further concern, I withdraw from them as of this day the right to use my name in association with the Liebenauer Stadium... I expect the lettering to be removed by the end of 2005" - and, given that most European municipal workers are on vacation till the second week of January, that means the mayor may have had to sub-contract the job to any obliging Albanian Muslim refugees he could round up.

"The use of my name to advertise or promote the city of Graz in any way is no longer allowed," continued Arnold. "Graz will not have any problems in the future with my decisions as governor of California, because officially nothing connects us any more."

And just for good measure he returned the "Ring of Honor" he was given in 1999 for the "pride and recognition" he brought Graz.

THAT WOULD seem to suit everybody. Graz will be free to rename its stadium after Tookie Williams on New Year's Day and the "state criminal" Schwarzenegger no longer has to live in dread of being formally stripped of his "Ring of Honor" in a humiliating resolution of the Graz council.

But mysteriously the governor's severing of ties with his home town seemed to distress them. The mayor, Siegfried Nagl, begged Arnold to reconsider, only to be told that the ring was already in the mail. It seems that, aside from Kurt Waldheim, there haven't been a lot of internationally marketable Austrians in recent years, and somehow the campaign to rename the football stadium has lost its momentum. The former Crip gang leader would certainly look very fetching on a souvenir dirndl or baggy gangsta-style lederhosen, and no doubt you could have a range of commemorative dishes on the cafeteria menu - say, a 7-Eleven schnitzel, to mark Tookie's murder of 26-year old store clerk Albert Lewis Owens, followed by a Brookhaven strudel, to honor the motel at which he murdered an elderly Taiwanese family for a hundred bucks, all washed down with a Muthaf--ka apfelsaft, named for the term he used to threaten the jurors who convicted him. Should do wonders for the Austrian tourism industry.

Schwarzenegger is no conservative, and has been a disappointing governor. But his letter is magnificent, and the pleasure it affords was only heightened by the hilarious Guardian headline to its report on the "controversy": "Schwarzenegger Faces 'Tookie' Backlash In Austria."
No, he doesn't. With one typewritten sheet, he's ended the whole damn backlash, and usefully offered a good basic template for US-EU relations that recognizes the basic differences between the two: Americans have responsibilities, Europeans have attitudes. Indeed, the EU has attitudes in inverse proportion to its ability to act on them. It's able to strut and preen on the world stage secure in the knowledge that nobody expects it to do anything about anything. If entire nations want to embrace self-congratulatory, holier-than-thou gesture politics as a way of life, why not give them a hand? The politicians of Graz want Tookie to be a domestic political issue? Now he is, if only for the tourist industry.

So, like the von Trapps, Arnold is singing as he goes:
Green Party poseurs

And posturing mayors

Renaming stadia

For multiple slayers

Dull civic honors of cheap cheesy rings

These are a few of my least fav'rite things...

Arnold to Graz: Don't ring me, I'll ring you

Posted by: Frank G || 12/31/2005 16:46 || Comments || Link || E-Mail|| [10798 views] Top|| File under:
German finance minister urges fairer tax competition within EU
Posted on the off-chance Europe still matters.

German finance minister Peer Steinbruck has urged new EU member states to raise their taxes and ensure "fair tax competition" among the 25 members of the bloc.

Oh. For a moment there I thought Peer was announcing that Germany was going to allow its economy to become competitive by reducing the tax burden on its businesses and citizens. I shoulda known better. Sigh. What a shame. We actually *do* need a Europe. Too bad we don't have one anymore.

Tax cuts in many of the new EU member countries have "nothing to do with fair tax competition and place a burden on German jobs", the minister said in an interview with German daily Die Welt. The problem must be seriously discussed and a solution found, he added. The German minister said the tax cuts in some EU countries were partly financed by Berlin's contribution to the EU's coffers.

EU heads of state and governments agreed earlier this month on how to finance the EU from 2007-2013. Germany will continue to contribute large amounts to the common coffers, from which the eastern EU member states benefit. "It cannot be, that some countries demand more funds from the EU budget while on the other hand failing to improve their own tax basis", Mr Steinbruck said.

The combined corporate tax rate in Germany is almost 40 percent, while it is much lower in a number of countries. Slovakia has imposed a 19 percent flat tax in order to attract business and create more jobs.


Lower taxes = more prosperity. No wonder the EU doesn't get it.

Germany's new coalition government had planned to raise VAT to 19 percent in 2007 in a bid to narrow the country's budget deficit which is exceeding the levels set by euro zone criteria. The coalition of Social Democrats and Christian Democrats have also agreed, that EU member states competing on lower taxes should have their funds from EU regional funds cut.

But German industry did not back the minister in his crusade to ensure what he considers fair tax competition in the EU. Tax expert Klaus Braunig from the Federation of German Industries (BDI) said the government would do better by ensuring that German tax rates are internationally competitive. "There is no guarantee that business will stay in Germany or move in, if other EU countries were forced to raise their tax levels", he noted.
Posted by: Steve White || 12/31/2005 00:00 || Comments || Link || E-Mail|| [10794 views] Top|| File under:
India-Pakistan
Robbers gun down 2 passengers, loot train in Western India
Two people were killed and four injured when robbers went on a shooting spree inside a train near west India's Valsad Friday night, Indo-Asian News Service reported here Saturday.

It is reported that the incident occurred in the general compartment of the Mumbai-Jaipur Aravali Express. The robbers went looting people and started firing at passengers inside the train. The train had left Mumbai for Ahmedabad.

This is the second incident in the last ten days. Earlier, on December 22, robbers struck Mumbai-Lucknow Pushpak Express, raped a woman and threw out three others who resisted their attempts.
Posted by: john || 12/31/2005 09:56 || Comments || Link || E-Mail|| [10795 views] Top|| File under:
Christians fleeing Sangla Hill
LAHORE: Panic has gripped the Christian community of Sangla Hill and several Christians have fled town after their community activists received threatening phone calls and religious organisations on Thursday threatened to demonstrate against the arrest of their colleagues after the November 12 incident. Police had detained about 88 people after a mob attacked and burned down four churches, a Christian school and two pastor residences last month. "There was lots of panic in the area from last night till today afternoon, as several Christians fled the locality after the threatening calls and demonstration plans," Father Samson Dilawar said on Friday. "But this time round police acted swiftly and cordoned off the area with the help of hundreds of security personnel and therefore the demonstration plans had to be abandoned," he added. "If the situation continues to remain calm, I think most Christians will return home tonight," he said.

Local religious organisations led by Malik Muhammad Azam, tehsil nazim, on Thursday threatened to demonstrate against the detention of their activists. The demonstration call was followed by a series of threatening calls to various Christian community activists in which the callers threatened to kill Christians if cases against their activists were not withdrawn. Nasir Gill, a local, said the situation was tense amidst flaring tempers. "There were fears of another attack on the Christian community, as local religious leaders delivered fiery sermons during Friday prayers, but police did not allow them to demonstrate," he added.

Nankana Sahib District Police Officer (DPO) Zulfiqar Hameed said the situation in the town was under control. "We spoke to the tehsil nazim and other religious leaders of the area and told them that any attempt to demonstrate won't be tolerated," he said. "We have deployed about 12 police platoons around the town and I don't see any violence taking place. We are also trying to trace the anonymous callers who are threatening Christians," he added.
Posted by: Fred || 12/31/2005 00:23 || Comments || Link || E-Mail|| [10794 views] Top|| File under:
Southeast Asia
Malaysia moves to defuse burial row
Malaysia has moved to cool anger among non-Muslims over a legal dispute that saw a mountaineering hero buried as a Muslim over his Hindu widow's protests, with a minister saying civil courts should decide such matters.


How they gonna do that? Tell 'em to shut up?

Former army commando M Moorthy's death last week touched off ethnic and religious tensions when Islamic authorities claimed the body, saying he had converted to Islam. The Sharia religious court confirmed the conversion and the High Court said it could not overrule its verdict, meaning that Moorthy's widow Kaliammal Sinnasamy had no chance to argue her case. Nazri Aziz, minister in the Prime Minister's Department, told the New Straits Times on Friday that when there was a dispute over conversions, the case should be heard in a civil court where all sides can be represented. "When a person's faith is in question, the civil court should be allowed to hear it. Let evidence from both sides be produced," he told the daily. If we let the Muslim court decide this, justice might not be served because it would decide in favour of Islam."
Kaliammal has said she was stunned when the army informed her of Moorthy's "conversion", after he lapsed into a coma on 11 November at the age of 36. Islamic authorities and army colleagues said Moorthy, who rose to fame after scaling Mount Everest in 1997 as part of a Malaysian mountaineering team, converted to Islam last year and changed his name to Mohammad Abdullah. But Kaliammal denied the claim, saying he was not circumcised, ate pork and celebrated the Hindu festivals.
Posted by: Fred || 12/31/2005 00:00 || Comments || Link || E-Mail|| [10794 views] Top|| File under:
Who's in the News
52
[untagged]
Bookmark
E-Mail Me
The Classics
The O Club
Rantburg Store
The Bloids
The Never-ending Story
Thugburg
Gulf War I
The Way We Were
Bio
Merry-Go-Blog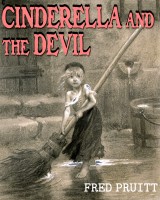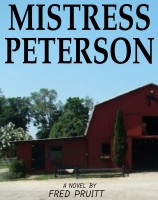 On Sale now!


A multi-volume chronology and reference guide set detailing three years of the Mexican Drug War between 2010 and 2012.

Rantburg.com and borderlandbeat.com correspondent and author Chris Covert presents his first non-fiction work detailing the drug and gang related violence in Mexico.

Chris gives us Mexican press dispatches of drug and gang war violence over three years, presented in a multi volume set intended to chronicle the death, violence and mayhem which has dominated Mexico for six years.
Click here for more information


Meet the Mods
In no particular order...


Steve White
Seafarious
tu3031
badanov
sherry
ryuge
GolfBravoUSMC
Bright Pebbles
trailing wife
Gloria
Fred
Besoeker
Glenmore
Frank G
3dc
Skidmark



Better than the average link...



Rantburg was assembled from recycled algorithms in the United States of America. No trees were destroyed in the production of this weblog. We did hurt some, though. Sorry.
3.235.180.193

Help keep the Burg running! Paypal: