-Short Attention Span Theater-
Hillary Clinton, the action hero
LONDON: She might not be Arnold Schwarzenegger, but Hillary Clinton has surely inspired an action figure.

According to Ananova , a new action figure of Hilary Clinton will be available from November 1. The doll can be pre-ordered on the internet from the US makers, hero builders for $19.95.


"I did not have sexual relations with that woman."


The doll comes with a navy blue suit and shoes with a light blue blouse and lily white underwear.


Come over here and bend over so I can snap them draws, biaaatch
Posted by: Poison Reverse || 10/03/2004 7:47:17 PM || Comments || Link || E-Mail|| [333 views] Top|| File under:
Hey, Drew! How's it hangin'?
A Bedford couple named their baby son Drew Peacock before realising it sounded rude. The baby's father Russell [Peacock] said he only twigged it when he put it in an internet search engine looking for famous namesakes, and was asked: Do you mean Droopy C**k? "It was as if I'd been smacked with a right hook. I started repeating 'Drew Peacock' over and over again. Then I thought - what have we done? I went numb and couldn't speak for two minutes. Then I couldn't stop laughing."

Mother Shetal Patel had also failed to spot their error despite being a registrar's assistant, says The Sun. She said: "I thought Russell had seen a ghost when he came away from the computer. We decided on the name a month before he was born - we both loved it straight away." The couple are now concerned Drew's name will cause him problems in later life. Russell said: "People at work are already saying, 'Hey, look there's Droopy's dad'. But we don't want to change his name. It's on his birth certificate and other documents."
Posted by: Bulldog || 10/03/2004 5:59:02 PM || Comments || Link || E-Mail|| [251 views] Top|| File under:
USGS: Mount St. Helens could erupt within 24 hours
Observatory 3 miles from volcano's base evacuated
Scientists warn that Mount St. Helens could erupt within 24 hours, and with more force than previously expected. Saturday afternoon, the U.S. Geological Survey issued a Level 3 Volcano Alert, indicating an eruption could occur within the next day, said Tom Pierson with the USGS. That level alert is the third of four -- with the fourth being eruption. The alert was issued after scientists detected the movement of magma, or underground lava, the USGS said.
Posted by: Mark Espinola || 10/03/2004 1:36:39 AM || Comments || Link || E-Mail|| [233 views] Top|| File under:
Caribbean-Latin America
Aristide Backers Riot for 3rd Day in Haiti; Death Toll Rises to 7
Supporters of Haiti's ousted president, Jean-Bertrand Aristide, threw stones and fired guns on streets littered with debris and overturned cars on Saturday in a third day of violent protests demanding Mr. Aristide's return. At least seven people have been killed in the violence so far, including three police officers whose headless bodies were found Friday. A fourth police officer was also shot and killed on the first day of fighting.

"Aristide's partisans have begun an urban guerrilla operation that they call Operation Baghdad," Jean-Claude Bajeux, a rights activist, said Saturday. "The decapitations are imitative of those in Iraq, and they are meant to show the failure of U.S. policy in Haiti." Tensions have exploded in Haiti as the country struggles to recover from catastrophic floods caused by Tropical Storm Jeanne two weeks ago. The storm killed more than 1,550 people and left some 900 missing, most presumed dead. It also left an estimated 300,000 homeless, some 200,000 of them in the northwestern city of Gonaïves. The storm's aftermath has tied up about 750 of the 3,000 United Nations peacekeeping troops in Haiti. Against that backdrop, Mr. Aristide's Lavalas Family party on Thursday began three days of commemoration of the 1991 coup that toppled Mr. Aristide's first government. They also demanded an end to "the occupation" and "the invasion" by foreign troops - referring to the American-led force that came in after Mr. Aristide's ouster by a rebellion in February and the United Nations peacekeepers who have taken over since June.
Posted by: Fred || 10/03/2004 10:25:03 AM || Comments || Link || E-Mail|| [239 views] Top|| File under:
Fujimori Accounts Hold Millions of Dollars -- Peru
Former Peruvian President Alberto Fujimori (news - web sites)'s bank accounts contain millions of dollars, much more than he could earn and potential proof that he stole large sums of state money during his 10-year rule, a Supreme Court judge said on Saturday. Judge Jose Luis Lecaros said foreign and Peruvian bank accounts declared by Fujimori, who denies any wrongdoing, contain "hundreds of millions of soles," far more than the former president could have earned during his time in government or via the property he owns. "There is a great imbalance" between his earning power and his income, Lecaros told CPN radio. He declined to say how much had been traced during the yearlong investigation, or whether Fujimori had access to any of the accounts.


I dunno, what's the average earning power of a deposed dictator these days?

Peru is preparing a new request to extradite Fujimori from Japan, giving more details to support its accusations and including the corruption charges, Lecaros said. Peru wants to try Fujimori for authorizing the killing of 25 people by an army death squad in the early 1990s. Fujimori fled to Japan when a massive corruption scandal felled his hard-line presidency in 2000. He has Japanese citizenship and Japan as a rule does not extradite its nationals. Prosecutors said last year they had traced a $150,000 check that showed Fujimori had diverted donations by two Japanese aid agencies to his bank account in an affiliate of the Bank of Tokyo in Peru, Norbank, in 1996.
Posted by: Mark Espinola || 10/03/2004 1:58:42 AM || Comments || Link || E-Mail|| [230 views] Top|| File under:
China-Japan-Koreas
The Best Argument Ever About Gun Control
Japan's rank-and-file police officers are calling on the general public to protect themselves as they believe law enforcers alone cannot maintain peace and order, a National Police Agency (NPA) report showed on Friday. The 2004 NPA white paper asked 2,000 experienced officers working at local police boxes across Japan about "what is needed to maintain security." A staggering 95 percent of them admitted that they alone could not maintain domestic order, the survey shows. Some 80 percent of them said that individuals should try to protect themselves, while 50 percent said citizens should form local crime prevention groups...


Two factors determine how many police are needed: patrol area and population density. Officers are limited by both, and if either exceeds the average policeman's abilities, then the public must defend itself. Any effort at (reasonable) gun control must recognize this fact.
Posted by: Anonymoose || 10/03/2004 1:14:28 PM || Comments || Link || E-Mail|| [257 views] Top|| File under:
Europe
Turkey Insists on Equal Terms in European Union
Prime Minister Recep Tayyip Erdogan, who has staked his political reputation on leading Turkey into the European Union, said Saturday that Turkey would not accept any affiliation with the union that falls short of full membership. In a wide-ranging interview in his official residence here, Mr. Erdogan rejected as "ugly" the suggestion that Turkey be offered a special partnership or held to a different standard for European Union membership than other countries. Such possibilities have been suggested in the increasingly contentious public debate over Turkey in some European countries. Mr. Erdogan, a supremely self-confident man who is both a Muslim and a dedicated nationalist, said Turkey would have no interest in being a special, marginalized case. "No member country or candidate country has ever been offered a conditional or a special membership, or a conditional or special negotiation period," said Mr. Erdogan. "It's just in the case of Turkey that these ideas come forward? That would be ugly."
Posted by: Fred || 10/03/2004 10:20:03 AM || Comments || Link || E-Mail|| [243 views] Top|| File under:
One nimrod goes on a hunger strike to influence another fellow nimrod. LOL!
Activist Goes on Anti-Nader Hunger Strike
A peace activist who once fasted for 63 days to protest movie violence and war toys is launching another hunger strike to persuade Ralph Nader to abandon his presidential bid. Jerry Rubin, 60, said he plans to consume only liquids from Saturday until Nov. 2 if Nader doesn't take a meeting with him. "I know Ralph Nader and I don't think he's doing the right thing," Rubin said Saturday. He said the consumer advocate's campaign is dividing the progressive political movement.

Many believe the votes Nader received in Florida in 2000 would have gone to Democratic candidate Al Gore had Nader sat out the election. Gore lost the state — and the national election — to George W. Bush (search) by 537 votes. Rubin is often confused with now-deceased "Chicago Seven" defendant Jerry Rubin. He legally changed his name to Jerry Peace Activist Rubin to avoid confusion with the 60s radical.

The peace activist is no stranger to hunger strikes: In 1988, he broke a two-month fast with a bite from a giant pizza topped with a pepperoni peace sign that he then left for "Rambo" star Sylvester Stallone. He again fasted in 1997 to persuade movie production company Dreamworks SKG to abandon plans to relocate its headquarters to wetlands. He collapsed after 26 days, but Dreamworks abandoned the idea, saying it could not reach a satisfactory financial agreement.
Posted by: RJB in JC MO || 10/03/2004 2:13:03 PM || Comments || Link || E-Mail|| [248 views] Top|| File under:
Gloom and doom purveyors By Oliver North
Col North states the facts




This might get me into trouble 'round here, but I always thought the right place for Col. North was the brig, for lying to Congress.

Maybe it's something in the water. Perhaps it's a disorder created by the political silly season back home in the U.S. Whatever the cause, it's pretty clear Sen. John Kerry and many of my "colleagues" in the so-called mainstream media have been infected with a very bad case of Gloom and Doom.

Based on Mr. Kerry's comments during the Great Debate last week — and the punditry of his press pals — we're in deep trouble here in Southwest Asia. To hear him and his buddies, the barons of bombast, spin it, President Bush "took his eye off Osama" in Afghanistan and let him "get away" just to embroil America in the "quagmire" of Iraq. Where have these people been windsurfing? Madrid?

Continued on Page 49
Posted by: Mark Espinola || 10/03/2004 2:31:37 AM || Comments || Link || E-Mail|| [242 views] Top|| File under:
Syria-Lebanon-Iran
Iran Majlis begins impeachment of minister
Iranian.ws
Majlis deputies here Sunday began a proceeding to impeach Minister of Roads and Transportation Ahmad Khorram. The minister, the fifth in President Mohammad Khatami's cabinet to face impeachment charges in Majlis (parliament), is to defend the conduct of his ministry in the past three years before some 116 deputies of the parliament. Some 60 foreigner journalists have applied for permission to cover the impeachment trial, which has gathered widespread interest because it is the first of a Khatami cabinet member by the 7th Majlis.


Would this be the guy taking the fall for the Bam fatalities?
Posted by: Mark Espinola || 10/03/2004 12:44:43 PM || Comments || Link || E-Mail|| [247 views] Top|| File under:
Africa: Subsaharan
Zim Food Shortages Rampant Despite Govt Claims
DESPITE claims by President Robert Mugabe that the country is not facing food shortages, government last week launched its drought relief programme in the arid Matabeleland South province. Minister of Public Service, Labour and Social Welfare, Paul Mangwana, launched the programme last Thursday in Beitbridge. The launch of the feeding scheme was seen as an admission of the severity of the food crisis. Felix Mafa, executive director of Post-Independence Survivors Trust, said the move shows there is a problem with food supply. "The latest move by the government absolves (Bulawayo mayor Japhet) Ndabeni Ncube from any blame and confirms that lots of Zimbabweans are suffering as a result of the food shortages. There is a scarcity of food in this country," he said.

Figures compiled by the Bulawayo City Council have shown that 162 people have died since January as a result of malnutrition. But government has reacted angrily to the reports, saying the country has an abundant supply of maize, the staple food. The drought relief programme is set to benefit thousands of people who are finding it difficult to source food in the border town of Beitbridge, which is located in the drought-prone region. Beitbridge MP Kembo Mohadi, who is also Home Affairs minister, said the launch of the feeding scheme would go a long way to alleviate the plight of people in the district. The launch of the programme came a few days after Information minister Jonathan Moyo claimed Zimbabwe had an abundance of maize. Mafa said the programme exposed Moyo's statements as threadbare. "Moyo is a propagandist and he is not qualified to talk about statistics on food. How can government claim that there are no food shortages on the one hand and then on the other go on to have feeding programmes. It's hypocrisy of the highest order," Mafa said.
Posted by: Fred || 10/03/2004 10:30:34 AM || Comments || Link || E-Mail|| [247 views] Top|| File under:
Africa: North
Locusts invade Mauritania capital
A giant swarm of locusts has invaded the capital of Mauritania, Nouakchott, in north-western Africa. The United Nations Food and Agriculture Organisation has warned that the locust plague is still in its early stages and is set to worsen in the coming weeks.

Locusts have already ravaged much of Mauritania's crops and pasture land. The air crackles with the flutter of their wings and trees rustle with their incessant munching. "We are fed up with these locusts", said one Mauritanian. "We haven't got much greenery and they eat it all."

Swarms of locusts have descended on the Mauritanian capital three times in recent months, filling the sky, shredding leaves and bombarding inhabitants. On the streets of Nouakchott children swing sticks like baseball bats, striking out the locusts. Others, forced to go outside have taken to wearing upturned buckets on their heads to protect themselves from the clawed insects which like to settle in hair and on shoulders.

For the city dwellers, the locusts are a nuisance, but for 80% of Mauritanians, who make their living from farming or livestock, the current plague is an act of God. In the south, many Mauritanians have seen their entire harvest wiped out in a number of hours.

And this is just the beginning. The UN's Food and Agriculture Organisation told the BBC a new generation of locusts is maturing and taking to the skies, bringing the risk of famine ever closer.
Posted by: Mark Espinola || 10/03/2004 2:10:36 AM || Comments || Link || E-Mail|| [238 views] Top|| File under:
Who's in the News
87
[untagged]
Bookmark
E-Mail Me
The Classics
The O Club
Rantburg Store
The Bloids
The Never-ending Story
Thugburg
Gulf War I
The Way We Were
Bio
Merry-Go-Blog
Hair Through the Ages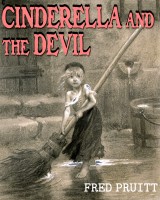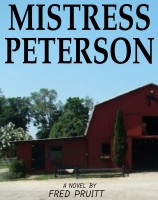 On Sale now!


A multi-volume chronology and reference guide set detailing three years of the Mexican Drug War between 2010 and 2012.

Rantburg.com and borderlandbeat.com correspondent and author Chris Covert presents his first non-fiction work detailing the drug and gang related violence in Mexico.

Chris gives us Mexican press dispatches of drug and gang war violence over three years, presented in a multi volume set intended to chronicle the death, violence and mayhem which has dominated Mexico for six years.
Click here for more information


Meet the Mods
In no particular order...


Steve White
Seafarious
Pappy
lotp
Scooter McGruder
john frum
tu3031
badanov
sherry
ryuge
GolfBravoUSMC
Bright Pebbles
trailing wife
Gloria
Fred
Besoeker
Glenmore
Frank G
3dc
Skidmark
Alaska Paul



Better than the average link...



Rantburg was assembled from recycled algorithms in the United States of America. No trees were destroyed in the production of this weblog. We did hurt some, though. Sorry.
3.228.10.34