-Short Attention Span Theater-
What irresponsible news media?
The Philadelphia Inquirer corrects one of its stories.
In Sunday's Arts & Entertainment section, an article about the film Kill Bill erroneously referred to Ricardo Montalban's character in Star Trek II: The Wrath of Khan as a Klingon. Khan was an evil human bent on universal domination, though he does quote a Klingon proverb.
Posted by: Christopher Johnson || 10/07/2003 3:02:56 PM || Comments || Link || E-Mail|| [6460 views] Top|| File under:
Ted Nugent endorses "Gun Nut" ice cream
Edited for brevity.


Ted Nugent, rock musician, avid outdoorsman and defender of gun rights, has come out in support of "Gun Nut" ice cream, a new flavor unveiled by a company billing itself as "the conservative alternative to liberal Ben & Jerry's." Star Spangled Ice Cream Company announced the new partnership yesterday in a statement. "Star Spangled Ice Cream, the ice cream with a conservative flavor, is proud that Ted Nugent had endorsed our newest politically incorrect flavor, Gun Nut," said company Vice President Richard Lessner. "Ted Nugent is a great defender of the people's right to bear arms. We believe Gun Nut is a perfect complement to the wild-game recipes in Ted's best-selling cookbook, 'Kill It and Grill It.'"


I'll take a double-barreled cone!
Posted by: Dar || 10/07/2003 11:51:12 AM || Comments || Link || E-Mail|| [6474 views] Top|| File under:
Europe
Euro increasingly unpopular in core EU countries
Seven out of ten German voters would reject the euro if they were given the chance, a new poll has shown. Germany never held a referendum on adopting the euro, which became the common currency of 12 European countries on 1 January 2002. And the new poll, by the ICM research company in the UK, shows that only 29 percent of Germans would vote to keep the euro if a vote were held today. In contrast, 70 percent would reject the euro, given the opportunity.


Which is why they won't be given a chance to vote on it.


Maybe surprisingly, it is younger Germans that are the most eurosceptic, with 73 percent of 18-24 year olds saying they would reject the euro.


No surprise, they're the ones with the longer future ahead of them and they don't like the look of where they are going.


The poll also showed that French voters would reject the euro, but by a much more slender margin (approximately 51-49). This has provoked fears that French voters may use a referendum on the Constitution to voice their concerns about the euro.


Bwahahaha!


ICM polled 954 voters in Germany and 957 in France. The poll was conducted for the British eurosceptic tabloid, the Daily Mail.


Which, of course, invalidates it.
Posted by: Steve || 10/07/2003 11:54:16 AM || Comments || Link || E-Mail|| [6460 views] Top|| File under:
Great White North
Izzy dies
Hat tip Little Green Footballs


Canadian media baron Israel 'Izzy' Asper, founder and chairman of CanWest Global Communications Corp., has died. He was 71. A news release issued by the Asper family said he died shortly after being admitted to St. Boniface Hospital Winnipeg at approximately 9:30 a.m. Tuesday morning.


When I get sick, don't take me to St. Boniface, okay?

Asper's wife Babs Asper, sons David and Leonard and daughter Gail were present when he died. Asper retired from his position of Executive Chairman of CanWest in January 2003, to devote more of his time to his many philanthropic pursuits, including in particular the establishment Canadian Human Rights Museum in Winnipeg. Asper remained active in the company as Chairman of the Board. "The company feels a sense of profound loss on the passing of our founder, who distinguished himself as a visionary business leader, a caring leader in his encouragement and financial support of worthy causes, and as a champion of Israel," the release said.


I'd never heard of this guy before now, but

Posted by: Atrus || 10/07/2003 1:53:44 PM || Comments || Link || E-Mail|| [6460 views] Top|| File under:
Home Front: Politix
California...
From Drudge...
SOURCES: NETWORKS TO CALL RACE AT 8:01 PM PACIFIC TIME, AS VOTING OFFICIALLY ENDS...

LATEST EXIT POLLS SHOW 59% VOTE 'YES' FOR RECALL, TOP CAMPAIGN AND MEDIA SOURCES TELL DRUDGE REPORT, 51% FOR SCHWARZENEGGER, 30% FOR BUSTAMANTE, 13% MCCLINTOCK... DEVELOPING...



On Fox News, Dems are threatening another recall race in 100 days if Arnold doesn't solve all problems, everywhere...


From Washington Post...
Asked if he thought he would lose the recall section of the ballot, Davis told reporters he was not in the mood to discuss that but added, "There is plenty of time for post-mortems tomorrow."


"After I'm politically dead..."

He went to afternoon mass and told reporters afterward he offered a prayer to St. Jude, who is the patron saint of lost causes.
The California Secretary of State's office said that when voting ends at 8 p.m. PDT (11 p.m. EDT) almost 10 million people will have voted -- 2.3 million more than the last gubernatorial election and the highest number of voters for any governor's race in state history -- about 65 percent of registered voters.

Fox News sez exit polls say The Gray Davis is toast. We're not surprised:
Event: Gray Davis gets recalled
Group: Sane California voters
Narrative: It's like pulling wings off flies, but Gray Davis is getting recalled. Maybe.
Window: 0 Months (10/20/03)
Probability 80% entered by Steve White on 8/21/03
Probability 85% entered by Fred on 8/21/03
Probability 90% entered by Scooter McGruder on 8/21/03
Probability 100% entered by tu3031 on 8/21/03
Probability 100% entered by tu3031 on 8/21/03
Probability 85% entered by Anonymous on 8/22/03
Probability 85% entered by ccas on 8/22/03
Probability 100% entered by Chuck Simmins on 8/22/03
Probability 90% entered by Frank G on 8/24/03
Probability 70% entered by mft on 9/3/03
Probability 50% entered by Super Hose on 9/17/03
Probability 95% entered by Mike on 9/30/03
Probability 95% entered by R. McLeod on 10/1/03
Overall opinion is Probable (87%)
Current opinion is Probable (83%)
There's still a half hour to go before the polls close, but some of us were on the money, too...
Event: Arnold takes it
Group: California
Narrative: The Gray Davis, out. Arnold, in. Lesser probability: Arianna caught nekkid in a parked Mercedes with Ralph Nader.
Window: 1 Months (10/26/03)
Probability 90% entered by Fred on 8/27/03
Probability 75% entered by tu3031 on 8/27/03
Probability 80% entered by Chuck Simmins on 8/28/03
Probability 50% entered by True German Ally on 8/28/03
Probability 75% entered by Alaska Paul on 8/28/03
Probability 33% entered by Steve White on 9/3/03
Probability 40% entered by mft on 9/3/03
Probability 40% entered by Anonymous on 9/5/03
Probability 30% entered by Super Hose on 9/17/03
Probability 85% entered by Mike on 9/30/03
Probability 85% entered by R. McLeod on 10/1/03
Overall opinion is Possible (62%)
Current opinion is Possible (52%)
For once we were wrong. Not that they didn't try...
Event: California GOP shoots itself in the foot.
Group: GOP
Narrative: State GOP backstabs leading candidate (Arnold)
Window: 0 Months (10/19/03)
Probability 75% entered by Anonymous on 8/20/03
Probability 25% entered by Anonymous on 8/20/03
Probability 75% entered by Fred on 8/20/03
Probability 75% entered by Becky on 8/21/03
Probability 90% entered by Steve White on 8/21/03
Probability 75% entered by Chuck Simmins on 8/22/03
Probability 98% entered by mojo on 8/23/03
Probability 98% entered by mojo on 8/23/03
Probability 40% entered by Mike on 8/23/03
Probability 50% entered by Paul Moloney on 8/23/03
Probability 25% entered by Frank G on 8/24/03
Probability 80% entered by Super Hose on 9/17/03
Overall opinion is Probable (67%)
Current opinion is Probable (65%)
McAuliff's on the teevee. He just said it was a short campaign and a lot of people weren't paying attention, but he thinks The Gray Davis is going to pull it off. And he wants criminal investigations of Arnie. He doesn't think this is good news for the Publicans, doesn't think it's good news for George Bush...
11.05 pm... Bustamante HQ is glum... McClintock will make a speech in a half hour or so... Arnie's been working on his acceptance speech... Gary Coleman hasn't conceded yet...
Looks like Arnold over Bustamante 53-33 percent...
Posted by: Fred Pruitt || 10/07/2003 22:01 || Comments || Link || E-Mail|| [6466 views] Top|| File under:
Home Front
Recall election today
EFL


Voters streamed to the polls Tuesday to make an unprecedented decision: whether to recall Democratic Gov. Gray Davis, whose popularity plunged after the downturn in the economy and burst of the high-tech bubble.


*pop*


Recent polls suggested that a majority of voters favored making Davis the country's second governor to be recalled, and that Republican Arnold Schwarzenegger was leading the field of 135 candidates to replace him.


"I'll be back"


Davis' popularity plunged following the economic downturn. Californians face an $8 billion state budget deficit, persistent unemployment and struggling schools.


Not to mention anti-America


The Davis campaign said its internal tracking polls for the past three nights showed voters almost evenly split on the recall issue with just slightly more than 50 percent in favor. Schwarzenegger's campaign, however, said its tracking poll showed the pro-recall side solidly ahead.


Bye-bye, Gray


Both campaign's polls said Schwarzenegger was ahead in the race to select a replacement, leading Lt. Gov. Bustamonte ro'Bustamonte Cruz Bustamante, a Democrat, and Republican state Sen. Tom McClintock.


Surprisingly, "I'd rather be right than governor" McClintock, California Publicans' effort to shoot themselves in the foot, doesn't seem to have thrown the race to Cruz or to The Gray Davis...

Although more than 2.2 million people had already voted by absentee ballot, officials were expecting lines throughout the state, especially because polling places were consolidated to accommodate the short time officials had to prepare for the vote.


Honesty in California's Governor's mansion is overdue


Secretary of State Kevin Shelley declined to estimate the turnout because this election has no precedent, but his office reported last week that a record number of voters for a gubernatorial race — 15,380,526 — were registered for Tuesday's vote.
Posted by: Atrus || 10/07/2003 3:26:04 PM || Comments || Link || E-Mail|| [6470 views] Top|| File under:
Africa: West
Yawn, Another African Coup Attempt
OUAGADOUGOU, Burkina Faso - The West African country of Burkina Faso said Tuesday it had arrested about a dozen suspected coup plotters accused of scheming with the help of a foreign state. The senior official who announced the arrests did not name the country involved, but tensions have been high with neighboring Ivory Coast, which has accused Burkina Faso of backing rebels holding half of their county.


It's an African Mobius Strip, I plot to overthrow you because you're plotting to overthrow me because...


The impoverished former French colony's military prosecutor, Abdoulaye Barry, said that those arrested in the past few days included two army captains and one civilian -- a Christian pastor who was to give spiritual support to the plotters.


Those damn christians, always plotting


Barry said they had all been detained for suspected crimes against state security, though they were still at the recruitment stage and were awaiting help from a foreign country.


Got their web site up, taking resumes, issuing an IPO, etc..


"Do not ask me which country it is. I will not tell you, but according to the mastermind of this business the money had already arrived from a foreign country and now they were waiting for the weapons," Barry said.


"I can say no more."


The news is likely to fan tensions with neighboring Ivory Coast, which has accused Burkina Faso of backing rebels who failed to seize power in September 2002 but still control the largely Muslim north. Burkina Faso has denied helping the Ivorian rebels but accuses Ivory Coast of mistreating its citizens -- many of whom work on cocoa plantations. Ivory Coast grows 40 percent of the world's cocoa.


"No blood for Herseys!"


President Blaise Compaore has ruled Burkina Faso since seizing power in a coup in 1987 that toppled populist ruler Thomas Sankara, an old friend.


What's a little coup between friends?
Posted by: Steve || 10/07/2003 3:08:39 PM || Comments || Link || E-Mail|| [6459 views] Top|| File under:
Caribbean
Now a Southern Politician Has Recall Trouble
EFL from Guardian


Oswaldo Payä, a dissident leader, delivered a petition to parliament in Havana demanding a referendum on human and democratic rights. The petition, the second of its kind to be presented in the past two years, carried the signatures, names and addresses of more than 14,000 Cubans. Mr Payä, a devout Christian backed by Cuba's Catholic church, says that under the terms of the country's constitution a referendum is compulsory. When he presented the first petition 17 months ago, Mr Castro's regime responded by organising its own petition calling for a constitutional amendment, later approved by lawmakers, ratifying Cuba's socialist system as "untouchable".
Some 40 organisers of Mr Payä's petition, known as the Varela Project, were arrested in March and given prison sentences of up to 28 years as part of a group of 75 people accused of "serving a foreign power", in this case the US.


Damn. They're gonna be in jug longer than Fidel's got left to live, prob'ly...

Mr Payä's petition refers to a clause in the constitution that allows for a referendum to be held if more than 10,000 people back it.


This is easier than a referendum in California. Fidel why did you draft this provision into your Constitution? Jack Nicholson calls you a genius and then we find out that you let something like this slip. What were you thinking?
Posted by: Superhose || 10/07/2003 1:18:23 PM || Comments || Link || E-Mail|| [6461 views] Top|| File under:
Home Front
The Times Leaks on Arnold
What did the Democrats know and when did they know it?
by Bill Bradley
Senior Democratic strategists knew the particulars of last Thursday's L.A. Times exposé on Arnold Schwarzenegger well in advance of the story's publication, the Weekly has learned from well-informed sources. This knowledge came not only in advance of publication but also before anyone outside a close circle at the Times knew of the story's timing and particulars.


(Anyone surprised)


While the Times insists that its reporting uncovered the allegations of sexual misconduct on the part of Schwarzenegger, there can be no doubt that advance knowledge of the story was very helpful to Governor Gray Davis' efforts to retain his office in the recall election. Meanwhile, Sunday-night tracking polls seem to show the recall and Schwarzenegger running well ahead. Schwarzenegger strategists say their tracking poll shows the recall with a lead in the low double digits, and Schwarzenegger nearly 10 points ahead of Lieutenant Governor Cruz Bustamante on the replacement portion of the ballot.


(Actually the lead INCREASED after the story broke)


Top strategists for the governor were not available, and Davis spokesman Roger Salazar says he knows no Sunday-night polling numbers from the governor's campaign.


(Still in denial)


Back to the blockbuster hit on Schwarzenegger in Thursday's Times. According to a well-informed source at the paper, the story, which hit the political world with a thunderclap, never appeared on the paper's internal or external publication schedules. Indeed, project editor Joel Sappell and the three reporters working on what the Times has described as a seven-week-long investigative mud harvest project were very tight-lipped about both the scheduling of the piece and its contents. They discussed the story only with the paper's senior editors. Although the story did not appear on the schedule, it was reportedly placed in the "write basket," in which other Times editors and reporters can look at upcoming pieces, after hours last Wednesday night, just a few hours before it appeared on the Times Web site. Even with utmost secrecy surrounding the piece, senior Democratic strategists with long-standing ties to Davis knew not only when the story was coming but also the particulars of what was in it. These strategists felt that the story held the possibility of tipping the election away from Schwarzenegger and of defeating the governor's recall.


(A Standard Davis ploy, wait till the last minute to let loose allegations)




I'd call it a standard Dem ploy, though Davis is about the dirtiest I've ever seen...

Calls to Times editors on the internal scheduling and handling of the story were referred to the newspaper's public-relations department. Times spokesman David Garcia said the story was extremely closely held and not shared "with anyone outside the building."


(Which means a Davis man was/is IN the building)


Whether or not the Times received all or part of the story from pro-Davis sources — and the Times continues to vociferously insist that none of the first story, at least, did — the advance knowledge of the story's timing and particulars enabled Davis and the Democrats to design the closing burst of the anti-recall campaign, which we have seen unfold with an uncanny precision.


(hmm all of the women work for Davis people or unions. What do you think?)


I had been very impressed with the alacrity with which Davis and the Democrats seized on the Times story and swiftly pivoted into all-out attack mode. A flurry of press statements and highly coordinated events and advertising involving politicians across the state and in Washington, D.C., ensued. It was remarkably efficient. But if you know what is coming in the news flow and when it is coming, it is much easier to design the close of your campaign. Incidentally, the paper Monday backed off its previous contention that none of the women in subsequent stories came forward at the urging of Schwarzenegger's opponents in the wake of the Weekly's revelation that Jodie Evans, who pushed one of the women to come forward, is not merely the peace activist described by the Times but also a former close colleague of Governor Davis and longtime friend of chief Democratic hit man Bob Mulholland.


(Translation: After caught in a lie they changed the subject)


In another intriguing bit of Times reporting, Schwarzenegger's huge rally Sunday outside the state Capitol was not referenced until the 18th paragraph of Monday's story. The rally was twice as large as the 5,000 people reported by the Times. Of course, observers can vary in crowd estimates. But another element of the reportage was very strange. "Protesters nearly drowned out the early part of Schwarzenegger's nine-minute speech with a steady chorus of boos," the Times reported today. Viewing from the press riser with most of the rest of the press corps, I didn't hear the protesters. They certainly didn't drown out Schwarzenegger.
I asked the question: What comes after sleazy? I asked this to a friend because the Davis camp went well beyond sleazy. The sad part if that the LA Times, SF Chronicle, and Sacramento Bee were willing to be a bitch for the Democratic party. Which kinds of leaves a BIG whole for those of us who want/need a newspaper that speaks the truth. I will not defend Arnolds behavior but the most serious charges come from people that have VERY close ties with the Davis administration. Fortunately the Internet sleuths found out the deception and now the local news had to run the story. One of my female co-workers attended the rally on Sunday and she could not hear any protestors. Also the local news showed security escorted two (2) Code Pink idiots out of the rally. Too bad they didn't crack them with a baton and knock some sense into them. I am voting late today with my wife, we like to vote on the day and with our neighbors. I predict a HUGE Yes vote for the recall and Arnold will replace Davis with more than 50% of the vote.
Posted by: Cyber Sarge (VRWC CA Chapter) || 10/07/2003 11:34:35 AM || Comments || Link || E-Mail|| [6464 views] Top|| File under:
International
BBC Revelation: Forign Investers Avoid Corrupt Countries Leading to Poverty
EFL BBC from Worldwire

Corruption remains rife in many of the world's poorest countries and seems to be worsening in several key industrialised states as well, a new report has said.
The annual Corruption Perception Index (CPI), published by anti-corruption group Transparency International (TI), puts Bangladesh, Nigeria, and Haiti at the bottom of the 133-country list.

The US has really let Haiti down by contiuing to allow them to cheat themselves into poverty. That's why they hate us now. Haiti should lobby for the creation of a Palestian State to keep them off the bottom in case Bangledesh improves. Does Somalia even qualify as a country?



At the top of the list - which measures the perception of corruption among both locals and expatriates - countries such as Finland, Denmark, Iceland, and New Zealand remain the cleanest places to do business.

TI chairman Peter Eigen told BBC News Online that the failure to improve among the lowest ranked was "disappointing".

He was also disappointed to see that perceptions of countries including the USA, Israel, Luxembourg and even Canada had deteriorated over the past year. Probably the sole reason that this article got published.

When will the Big Dig in Boston be complete so that we can raise our score again? Note I don't think we get penalized for NGO shake downs like Rainbow Push attacking NASCAR.



The CPI scores countries out of 10, with higher scores indicating a cleaner image.

More than 70% of the countries listed - and 90% of developing countries - had a score lower than 5, Dr Eigen said.

North Korea and Zimbabwe should assigned negative numbers.




Despite the disappointment of continuing corruption, Dr Eigen said the CPI was achieving the aim of raising awareness about the problem.

"People now understand how prevalent - and how damaging - it is," he said. "We have built a massive global coalition."

The coalition's effects, he said, could be seen in the campaigns to force companies in oil and mining to publish the money they pay governments for licences, to stop the money being stolen by government and business elites.

Unfortuantely, I'm sure the kickbacks go both ways.



TI, he said, was careful not to get too much into the ethics of corruption, preferring to concentrate on the practical aspects.

I agree. Solutions first. Rhetoric once the people have jobs and food.




LOWEST RANKED
113: DR Congo, Ecuador, Iraq, Sierra Leone, Uganda
118: Cote d'Ivoire, Kyrgyzstan, Libya, Papua New Guinea
122: Indonesia, Kenya
124: Angola, Azerbaijan, Cameroon, Georgia, Tajikistan
129: Burma, Paraguay
131: Haiti
132: Nigeria
133: Bangladesh

(Ranking on the Corruption Perception Index 2003 out of 133 countries)
On the one hand it damages economic development and keeps people poor, he said, as many of the poorest countries remain corrupt with little help from outside to reform.
And that presents a direct threat to the security of richer countries - in whose interest it is to alleviate poverty and stamp out corruption.

"Millions are left in misery and poverty, and that provides the breeding ground for hopelessness and for planting the seeds of terrorism," he said.

The stew that produces terrorism also requires misinformation usually from a socialist or a government run media that blames the west for a bad economy.



"Fighting corruption is also fighting terrorism. As (former Czech President) Vaclav Havel said in October 2001, without corruption the attacks of 9/11 could not have taken place."

He's probably right, but cleaning up the Pakistani Passport Bureau and The Virginia Department of Motor Vehicles might be harder than killing everyone in the PKK, Hamas and Al Queda.



'Out with the old'

Among the "pervasive" cases is Kenya, which is at 122 on the list of 133.

The new government of President Mwai Kibaki, which came to power in December last year after two decades of one-party rule, has promised to take action against the nation's dismal reputation for corruption - and has placed the head of TI's Kenya chapter, John Githongo, in charge of the cleanup.

In a bold move Mr Githongo has announced a 30% discount on all magistrate bribes for the next quarter.



Dr Eigen said the stubbornly low position was normal in countries which had made a point of trying to improve their act, such as Argentina, which occupies position 92.

I bet if Argentina has tried to slide Dr Eigen 100 grand to move them up to 73 on the list.



"Things have to get worse before they get better," he said.

Why?



Kenya's efforts, however, have returned it to the good books of organisations such as the World Bank and the International Monetary Fund. But these powerful bodies need to offer more support in the fight against corruption, Dr Eigen said. Now I see.
"The president (of the Bank), James Wolfensohn, is our hero," said Dr Eigen. "But the rest of the Bank is turning round only slowly.

NGO's are really fighting corruption. All their internal graft is just an elaborate facade to give them street credibility for sting operations. Would you like to meet Mr. Wolfensohn's wife, Morrrgann Fairrrchild.




"The same is true of huge multinational corporations who for decades have systematically condoned corruption to get contracts.

I get it. Sadaam was a creation of large multinational corporations that knew that high graft would operate as a barrier to competition from smaller companies. Dicators are the victim. Why didn't I see this before? Somebody hug Dear Leader. He's getting a bad rap.



"Even if their bosses are on board, it takes a long time for people on the ground to realise their old, corrupt ways of dealmaking are obsolete."

Corruption is a tax. Use the supplyside model - backoff a bit and revenue will increase overall.




Posted by: Superhose || 10/07/2003 10:43:59 AM || Comments || Link || E-Mail|| [6462 views] Top|| File under:
East Asia
Taiwanese Leader Condemns Beijing, 'One China' Policy
EFL/FU:


President Chen Shui-bian issued one of his strongest condemnations of China on Monday and ruled out any talks as long as China imposes conditions on Taiwan. In an interview in the presidential palace in central Taipei, the 52-year-old lawyer, who in March 2000 became the first opposition candidate to be elected president, accused China of "hostile intent" toward Taiwan. Chen, who faces a tight race next year, declared that Taiwan would "walk our own road, our own Taiwan road."


That'll spin up the rice bowls in Beijing.


Chen said he would not bow to U.S. pressure to modify recent moves -- including holding a referendum on rewriting the constitution and adding the name Taiwan to its official Republic of China passports -- which Bush administration officials worry could heighten tensions with Beijing. "Taiwan is not a province of one country nor it is a state of another," the Taiwanese president said, referring to China and the United States. "Any kind of democratic reform is our own internal affair. I don't think any democratic country can oppose our democratic ideals." China has said that it will negotiate a series of outstanding issues with Taiwan, such as the possibility of direct flights between the two places, only if Taiwan accepts the "one China" principle, which means that Taiwan is part of China. In the past, Chen had held out hope that he would one day accept it. At one point last year, he even mentioned the possibility of "future political integration" between China and Taiwan.


Which no one really believed would ever happen


On Monday, however, Chen called the "one China" principle "abnormal thinking that should not exist, it should be corrected." He also ruled out accepting a compromise deal reached in 1992 under which China and Taiwan had agreed to disagree about the issue. "The so-called 1992 consensus is still a 'one China' principle," he said. "It's a way to make Taiwan a region. It belittles Taiwan, it marginalizes Taiwan." "The people of Taiwan firmly believe that there is one country on each side of the straits," he said, "One China and one Taiwan."


That's not a phrase China wants to hear.


Weakened by a sluggish economy and record unemployment, Chen currently lags about 10 percentage points behind his challengers for the presidential election set for March 20. His calculation is that a strong reaction by Beijing would help his chances for reelection, according to a broad variety of Taiwanese analysts and senior government officials. "The only way he can win is if he stimulates China to react," said Tim Ting, a leading pollster in Taiwan. "There will be a line somewhere and Chen will cross it." Ting and others say that China's threats -- including then-Premier Zhu Rongji's nationally televised finger-wagging, seen as a warning to Taiwanese not to vote -- on the eve of the last presidential election helped Chen win.


The old foreign threat ploy, better be careful how hard you poke that dragon with the stick.
Posted by: Steve || 10/07/2003 10:27:48 AM || Comments || Link || E-Mail|| [6461 views] Top|| File under:
Africa: West
Congo massacre claims 23 lives
At least 23 people, most of them women and children, have been hacked and shot to death in the Democratic Republic of Congo, the United Nations has said. The attack reportedly took place early Monday morning in the village of Kachele, some 100km from the regional capital Bunia, said Isabelle Abric, a spokeswoman for the

MONUC

force charged with keeping the peace in the capital of the Ituri region in the DRC. It is the first reported massacre since international peacekeepers began patrolling the troubled northeast Ituri region last month. The area was the scene of fierce fighting between the Lendu and Hema militias in July and August. Thousands of civilians fled the clashes. "Members of MONUC who went to the area saw 23 bodies, but according to other eyewitness accounts, 32 other bodies had already been buried," Abric said. Abric said the victims were "mostly children, pregnant women or older people killed with machetes or shot."


They're so much easier to kill than men with guns...
Posted by: Fred Pruitt || 10/07/2003 00:30 || Comments || Link || E-Mail|| [6461 views] Top|| File under:
Who's in the News
52
[untagged]
Bookmark
E-Mail Me
The Classics
The O Club
Rantburg Store
The Bloids
The Never-ending Story
Thugburg
Gulf War I
The Way We Were
Bio
Merry-Go-Blog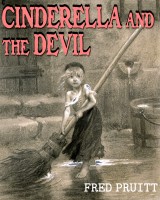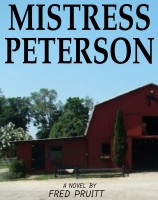 On Sale now!


A multi-volume chronology and reference guide set detailing three years of the Mexican Drug War between 2010 and 2012.

Rantburg.com and borderlandbeat.com correspondent and author Chris Covert presents his first non-fiction work detailing the drug and gang related violence in Mexico.

Chris gives us Mexican press dispatches of drug and gang war violence over three years, presented in a multi volume set intended to chronicle the death, violence and mayhem which has dominated Mexico for six years.
Click here for more information


Meet the Mods
In no particular order...


Steve White
Seafarious
Pappy
lotp
Scooter McGruder
john frum
tu3031
badanov
sherry
ryuge
GolfBravoUSMC
Bright Pebbles
trailing wife
Gloria
Fred
Besoeker
Glenmore
Frank G
3dc
Skidmark
Alaska Paul



Better than the average link...



Rantburg was assembled from recycled algorithms in the United States of America. No trees were destroyed in the production of this weblog. We did hurt some, though. Sorry.
34.239.160.86

Help keep the Burg running! Paypal: