-Lurid Crime Tales-
Predator UAVs Now Being Used To Track And Arrest Americans In The US
As the unmanned aircraft circled 2 miles overhead the next morning, sophisticated sensors under the nose helped pinpoint the three suspects and showed they were unarmed. Police rushed in and made the first known arrests of U.S. citizens with help from a Predator, the spy drone that has helped revolutionize modern warfare.

But that was just the start. Local police say they have used two unarmed Predators based at Grand Forks Air Force Base to fly at least two dozen surveillance flights since June. The FBI and Drug Enforcement Administration have used Predators for other domestic investigations, officials said.

"We don't use [drones] on every call out," said Bill Macki, head of the police SWAT team in Grand Forks. "If we have something in town like an apartment complex, we don't call them."

The drones belong to U.S. Customs and Border Protection, which operates eight Predators on the country's northern and southwestern borders to search for illegal immigrants and smugglers. The previously unreported use of its drones to assist local, state and federal law enforcement has occurred without any public acknowledgment or debate.


I don't see any reason for alarm. The police use all sorts of new technology, and we're generally better off for it. The key is for surveillance, when used, to conform with the law and court rulings. As long as the police do that it doesn't matter whether they use a UAV, a pair of binoculars or the Mark-One Eyeball.
Posted by: Anonymoose || 12/11/2011 00:00 || Comments || Link || E-Mail|| [710 views] Top|| File under:
2,080 lashes for man who raped daughter
An official Saudi newspaper says a man convicted of raping his daughter has been sentenced to receive 2,080 lashes over the course of a 13-year prison term.


Good. Lay the strokes heavily. Let him feel in the stripes on his back every moment of those thirteen years.

The court in the holy city of Mecca found the man guilty of raping his teenage daughter for seven years while under the influence of drugs.

The Okaz newspaper reported on Saturday that the man will receive the lashes in stages throughout his prison sentence. The man's name was not published.

Saudi inquisitors religious police say the girl's uncle tipped them off to the crime.

Lashing is one of the penalties available to the

holy man

s who serve as judges in

Soddy Arabia

and issue rulings according to the kingdom's strict interpretation of Islamic law.

Posted by: Fred || 12/11/2011 00:00 || Comments || Link || E-Mail|| [687 views] Top|| File under:
Africa Subsaharan
Congolese Activists Denounce Election Results as Fraudulent
[VOA News] While protests against President Joseph Kabila's re-election turned deadly Saturday in the Democratic Republic of Congo, outside the country demonstrations were more peaceful but just as angry.

Congolese protesters walked in circles in front of the White House denouncing vote results released Friday in the D.R.C. which they said were fraudulent.

One of the protesters, Blaise Kazadi, drove several hours from the southeastern state of North Carolina to take part.

"Right now, the Congolese they wanted to go to these elections to elect someone that they trust, the one that can bring peace in the country, and now they see that their voice and their opinion has been stolen. That is why people are angry, everywhere in Brussels, in America, in

La Belle France

, everybody is angry, because we did not elect Joseph Kabila. We need a change."

In Congo's capital, Kinshasa, angry youths who supported Mr. Kabila's main election rival former Prime Minister Etienne Tshisekedi burned tires and barricaded streets.

They said Congolese were in national mourning.

Congo's electoral commission Friday declared President Kabila re-elected with nearly 49 percent of the vote to Mr. Tshisekedi's 32 percent. Mr. Kabila first came to power in a military coup in 2001, shortly after his father, a former rebel turned president, was assassinated.

The U.S. election monitoring group the Carter Center said Saturday the results of Congo's 2011 presidential election lacked credibility.

It said some pro-Kabila areas reported impossibly high rates of 99 to 100 percent voter turnout with nearly all votes going to Mr. Kabila.

The Carter Center called on Congolese political actors and institutions to closely examine the results and identify solutions.

Back in Washington, protesters like Patrick Mubobo said they were losing faith in the electoral process.

"If these elections are not fair, that is demonstrating that democracy has failed. There is no need in going in any elections because it is a waste of time."

Protesters said they hoped the U.S. government would condemn the election results and call for a serious investigation. They said the international community had failed to help the people of conflict-wracked and mineral-rich Congo for decades, and was failing again by letting erroneous election results stand.
Posted by: Fred || 12/11/2011 00:00 || Comments || Link || E-Mail|| [305 views] Top|| File under:
Britain
British lawmakers welcome Cameron home after EU veto
[Al Ahram] British Prime Minister
David Cameron
... has stated that he is certainly a big Thatcher fan, but I don't know whether that makes me a Thatcherite, which means he's not. Since he is not deeply ideological he lacks core principles and is easily led. He has been described as certainly not a Pitt, Elder or Younger, but he does wear a nice suit so maybe he's Beau Brummel ...
faced searching questions Saturday over his veto of a new EU treaty to solve the eurozone crisis, despite receiving a hero's welcome from his party's

politician

s.

Cameron hosted a dinner for a number of Conservative MPs on Friday night at his country residence after he returned from a summit in Brussels where he took the historic step, his Downing Street office told AFP.

Finance minister George Osborne dismissed suggestions that

Britannia

would now lose influence within the EU, saying Cameron had to protect

Britannia

's interests, including the City of London financial services hub.

Cameron's veto torpedoed a new EU treaty aimed at saving the eurozone, but the other 26 EU states looked set to join a "new fiscal compact", proposed by

La Belle France

and Germany, to resolve the crisis.

"We have protected

Britannia

's financial services and manufacturing companies ... from the development of eurozone integration spilling over and affecting non-euro members of the EU," Osborne told BBC Radio.

"This is not about letting the City off regulation, this is about the right regulation for a very large financial centre, which is much, much larger than any financial centre in

La Belle France

or Germany or any other country of the EU."

Downing Street said there was a "pre-planned meeting" for Conservative

politician

s late Friday at Chequers, the prime minister's official country house outside London, but gave no further details

The BBC reported there were around 30

politician

s present, including leading eurosceptic MP Andrew Rosindell, who had urged Cameron in parliament last week to show "bulldog spirit" at the Brussels summit.

Cameron was "very relaxed" and the mood was "extremely positive", Rosindell was quoted as saying by the BBC.

But former Conservative cabinet minister Michael Heseltine, a key figure under Margaret Thatcher in the 1980s, warned eurosceptics that

Britannia

could not protect its interests by walking away from the EU.

He backed Cameron's use of the veto but added: "In saying he wanted to protect the interests of the City, there is no way you can protect those interests by floating off into the Atlantic, frankly."

He said there would now have to be a discussion about the City's relationship with the eurozone.

There were also tensions with some Liberal Democrats, the junior partners in the coalition government, although Deputy Prime Minister and Lib Dem leader Nick Clegg insisted the coalition was "united" on Cameron's demands.

Eurosceptic newspapers hailed Cameron's decision, with the mass-selling Daily Mail describing it as "The Day He Put

Britannia

First".

Rupert Murdoch's Sun tabloid put a picture of Cameron dressed as wartime leader Winston Churchill on its front page with the defiant headline "Up Eurs -- Bulldog PM sticks up for

Britannia

".

But other newspapers warned London was now dangerously isolated.

"The EU leaves

Britannia

", the Independent said in a headline, while the left-leaning Guardian said "Cameron cuts UK adrift" and accused him of acting not for the good of the economy but to appease eurosceptics.

The Financial Times and The Economist criticised Cameron's decision, saying it could lead to the City of London losing business to eurozone rivals Frankfurt and

Gay Paree

.

"Mr Cameron must now find a way to restore the UK's influence over the single market," the FT said in an editorial. "One thing is clear: an empty chair resolves nothing."

Posted by: Fred || 12/11/2011 00:00 || Comments || Link || E-Mail|| [315 views] Top|| File under:
Caribbean-Latin America
6.7 Earthquake Hits Guerrero, Mexico
A 6.7-magnitude earthquake has struck Mexico, shaking buildings and sending people rushing out on to the street.

The quake, which struck the western state of Guerrero at 19:47 local time (01:47 GMT), was strongly felt in Mexico City.

At least two people have died in the state, but reports suggest the country has escaped major damage.

One person was killed after a roof collapsed in the small city of Iguala, while a second died after a rock fell on a small van on the Mexico City-Acapulco highway, officials said.

The tremor - which was 40 miles (65km) deep - was also felt in other states including Michoacan, Puebla and Hidalgo, local media reported

Posted by: Glenmore || 12/11/2011 07:08 || Comments || Link || E-Mail|| [682 views] Top|| File under:
Noriega returns to Panama after 22 years
[Daily Nation (Kenya)] Two decades after being ousted during a bloody US invasion, former Panama strongman Manuel Noriega returns home Sunday to prison and a mixed reception.

The 77-year-old is due to arrive on an Iberia flight at 5:30 pm (2230 GMT), guarded by a delegation of six foreign ministry officials, police, doctors and a prosecutor who prepared the transfer for a week in

Gay Paree

.

Under tight security, Panama's military ruler from 1983 to 1989 will be flown by helicopter from the airport to El Renacer prison, located northwest of the capital in a lush area near the Panama Canal.

"While Panama is known for being peaceful and tolerant, emotions are running high and inmate safety is our priority," Foreign Minister Roberto Henriquez said Friday. "He will get the same treatment as any other inmate -- dignified and respectful but firm."

After serving more than two decades in prisons in the United States and

La Belle France

for drug trafficking and money laundering, Noriega will face three separate sentences of 20 years in Panama for crimes committed under his dictatorship, including the murder of critics.

But it remains uncertain exactly how long he may spend behind bars, as Panamanian law allows inmates 70 years old and over to petition for house arrest.

Relatives of victims of Noriega's regime have virulently opposed applying the rule to the former dictator.

Dressed in white and waving white flags and handkerchiefs, more than a hundred former members of the opposition and victims of the regime demonstrated on Calle 50, in the capital's banking center, demanding "justice."

Posted by: Fred || 12/11/2011 00:00 || Comments || Link || E-Mail|| [303 views] Top|| File under: Narcos
Argentinean pres. sworn in for 2nd term
[Iran Press TV] Argentinean President Cristina Kirchner Fernandez has been sworn in for the second term with a strong agenda to intensify her unconventional economic policies.

Fernandez held back tears on Saturday as she uttered her pledge before the country's congress during a gathering, also attended by foreign dignitaries, held to honor the constitution and the memory of her husband, the late President Nestor Kirchner, AFP reported.

The presidents of Brazil, Uruguay, Chile, Paraguay, and Bolivia joined the swearing-in ceremony, along with

politician

s from her Peronist party and supporters.

The 58-year-old won reelection in October 23 with 54.11 percent vote, the biggest vote share since President Juan Peron secured 62 percent of ballots in 1973. Her closest rival, Santa Fe Governor Hermes Binner, ended up 37 percentage points behind.

Amid economic insecurity facing Argentina's 40 million people, it is subject to major question whether Fernandez is to keep up the government's spending and price controls that functioned much to the country's benefit during her first tenure.

During the swearing-in ceremony, Kirchner summarized a litany of accomplishments during her first term, including policies that have led to the resumption of trials of former officials accused of rights violations during the country's last military dictatorship, which lasted from 1976 to 1983 under the rule of Argentina's last dictator, Reynaldo Bigone.

Bignone was convicted and sentenced to 25 years in prison on April 20, 2010 for kidnappings and torture during the country's 1976-1983 military regime.
Posted by: Fred || 12/11/2011 00:00 || Comments || Link || E-Mail|| [313 views] Top|| File under:
Europe
Belgium Government Wins Confidence Vote
[An Nahar]
Belgium's new government won a parliamentary confidence vote Saturday, the last hurdle in resolving a political crisis in the linguistically divided country that lasted a record-breaking 541 days.

Of 143 deputies present, 89 voted in favor of the six-party administration headed by Elie Di Rupo, a French-speaking socialist, with 54, notably

Phlegmish

separatists, against.

Di Rupo's government of six ministers from thriving Dutch-speaking Flanders in the north and six from struggling French-speaking Wallonia in the south was sworn in on Tuesday but faces an uphill battle to tackle problems at the root of the deadlock.

As divisions sharpen between its two parts, the country that plays host to global institutions such as the European Union


...the successor to the Holy Roman Empire, only without the Hapsburgs and the nifty uniforms and the dancing...


and NATO


...the North Atlantic Treaty Organization. A collection of multinational and multilingual and multicultural armed forces, all of differing capabilities, working toward a common goal by pulling in different directions...


is struggling to remain united around a joint political and economic vision.

The 6.5 million people of Flanders resent funding the 4.5 million of southern Wallonia, and the government was only formed when the powerful separatist N-VA party was excluded from the lengthy coalition talks.

The N-VA, which refuses to call Di Rupio prime minister, the extreme right

Phlegmish

Vlaams Belang, a French-speaking federalist party and the Greens of both communities voted against the government on Saturday.

In his speech before the vote Di Rupo pledged, "We will be the government of profound and lasting change, but without breaking our social model, our life in common and our federal model."

He is Belgium's first French-speaking premier in more than three decades and the first socialist at its helm since 1974.

Top of his agenda is a planned 11.3 billion euros in budget cuts, the toughest austerity measures in 70 years.

It took soaring borrowing costs and a Standard & Poor's downgrade from AA+ to AA late last month to jolt Belgium's politicians to put aside their differences and clinch a coalition deal. With debt at 96 percent of GDP last year, just behind Greece and

Italia

in the Eurozone, the coalition has pledged to balance the books by 2015 but many economists say Belgium might not achieve the 0.8 percent growth the budget foresees.

The government, an unlikely alliance of Socialists, Christian Democrats and Liberals from both sides of Belgium's language divide, also plans further devolution of powers to regional assemblies. But having already lost a year and a half to the haggling, Di Rupo has only two and a half left.


Over-under is six months...

Or one sixth that. The Belgians have a bit of a reputation in this area.
Posted by: Fred || 12/11/2011 00:00 || Comments || Link || E-Mail|| [732 views] Top|| File under:
Southeast Asia
Indonesia Threatens to Cut BlackBerry Data Service
[An Nahar] Indonesia has threatened to cut data services used by millions of BlackBerry customers, the industry body said Saturday, in an ongoing spat over infrastructure and government access to information.

The industry regulator said it would block internet services to the smartphones in the biggest market for Research In Motion (RIM) -- which makes the BlackBerry -- outside North America if RIM did not comply with its demands.

Canada-based RIM had agreed in January to fulfill four requests made by the communications and information technology ministry.

"RIM is supposed to have a license to provide internet services, and the government will only grant them one when they have fulfilled all four requests.

"If they don't, we'll have to cut their data services," the commissioner of the Indonesian Telecommunication Regulatory Body, Heru Sutadi, told Agence

La Belle France

Presse.

The requests included setting up an aggregator that would effectively reduce costs for local service providers, but authorities claimed Saturday RIM had rolled back on that commitment.

"We had a meeting with RIM on Thursday to talk about progress since January. They have fulfilled some requests, but we are disappointed they have not agreed to establish an aggregator in Indonesia," Sutadi said.

The government also requested that RIM set up customer care centers, block pornography from its service, and assist the government in accessing encrypted data on users' phones.

RIM said, however, that it has addressed all the requests and that it is looking at new multimillion-dollar investments in Indonesia.

It has set up a router in Singapore to which some Indonesian carriers have connected, and said that this fulfilled the government's aggregator request as it had only asked for a center in the region.

The firm said it was receiving "mixed messages". "We have never been formally asked to build a center in Indonesia," RIM's East Asia managing director Gregory Wade told AFP.

Sutadi said the industry body was concerned by the state of play on government access to encrypted data.

"RIM told us they were working with law enforcement agencies to ensure they can access the information, but they could not tell us who exactly they were working with," Sutadi said.

Indonesia is RIM's biggest market outside North America, with shipments of BlackBerry smartphones expected to surpass nine million units by the year end.

The government's threats come just two weeks after a BlackBerry promotional event turned disastrous.

More than 40 people

were maimed

and 20 were knocked unconscious or fainted in a crush when thousands rushed toward a shopping mall hoping to get their hands on one of 1,000 new BlackBerry Bold 9790 model going at half price.

Police named RIM's country president-director Andrew Cobham and consultant Terry Burkey as suspects in the case.


Posted by: Fred || 12/11/2011 00:00 || Comments || Link || E-Mail|| [317 views] Top|| File under:
Who's in the News
46
[untagged]
3
Govt of Pakistan
2
TTP
2
Govt of Syria
1
al-Qaeda in North Africa
1
al-Qaeda in Iraq
1
Hamas
1
Hezbollah
1
Jundullah
1
Narcos
1
Taliban
1
Govt of Iran
Bookmark
E-Mail Me
The Classics
The O Club
Rantburg Store
The Bloids
The Never-ending Story
Thugburg
Gulf War I
The Way We Were
Bio
Merry-Go-Blog
Hair Through the Ages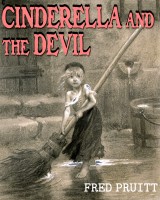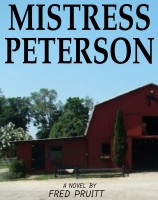 On Sale now!


A multi-volume chronology and reference guide set detailing three years of the Mexican Drug War between 2010 and 2012.

Rantburg.com and borderlandbeat.com correspondent and author Chris Covert presents his first non-fiction work detailing the drug and gang related violence in Mexico.

Chris gives us Mexican press dispatches of drug and gang war violence over three years, presented in a multi volume set intended to chronicle the death, violence and mayhem which has dominated Mexico for six years.
Click here for more information


Meet the Mods
In no particular order...


Steve White
Seafarious
Pappy
lotp
Scooter McGruder
john frum
tu3031
badanov
sherry
ryuge
GolfBravoUSMC
Bright Pebbles
trailing wife
Gloria
Fred
Besoeker
Glenmore
Frank G
3dc
Skidmark
Alaska Paul



Better than the average link...



Rantburg was assembled from recycled algorithms in the United States of America. No trees were destroyed in the production of this weblog. We did hurt some, though. Sorry.
3.226.243.36