Afghanistan
Afghan Migrants Murdered, Abused by Human Traffickers: Officials
[ToloNews] Afghans seeking to leave the country via illegal paths face murder, torture and harassment by human traffickers, local officials said.

"There have been cases of torture and murder registered with us. The refugees have even been martyred," said Sayed Hazratullah Zaeem, a commissioner at the Islam Qala port.

Dozens of youth who have returned from Islam Qala port, between Iran

...The nation is noted for spontaneously taking over other countries' embassies, maintaining whorehouses run by clergymen, involvement in international drug trafficking, and financing sock puppet militias to extend the regime's influence...
and Afghanistan, said that the human traffickers took everything from them and then tortured them.

"They made us run until morning. The checkpoint captured us," said Meer Ahmad, a resident of Badghis.

"Due to the fear of the government, and to reach their destination fast, they press the individuals under the chairs," said Abdullah, a resident of Badghis.

This comes as videos were posted on social media showing Afghan youth being tortured by human traffickers, which caused a widespread reaction among Afghans.

"The Afghans who want us to go (to Iran), they returned back after being tortured. You and our citizens have seen the videos on social media. Also, in The Sick Man of Europe Turkey


...the only place on the face of the earth that misses the Ottoman Empire...


, our refugees are being harassed by the thieves," said Abdullah Qayoum, an official of the department of Refugees and Repatriation of Herat


...a venerable old Persian-speaking city in western Afghanistan, populated mostly by Tadjiks, which is why it's not as blood-soaked as areas controlled by Pashtuns...


Meanwhile,


...back at the pond, Gloria slowly backed away from the eight-foot bull frog. If the creature croaked she would surely be deafened...


some analysts named poverty as the main reason for the fleeing of Afghan youth.

"Those who leave Afghanistan through illegal paths and go to foreign countries, they don't have proper legal support. And therefore the human traffickers will do whatever they can," said Mohammad Rafeeq Shaheer, a political analyst.

The caretaker government has banned Afghans from going abroad via illegal paths; hundreds of Afghans are trying to leave the country on daily basis.
Posted by: trailing wife || 08/13/2022 02:01 || Comments || Link || E-Mail|| [10794 views] Top|| File under: Human Trafficking
A year after Taliban limited right to learn, Afghan girls turn to informal classes
[IsraelTimes] 'I am not only teaching them school subjects, but also trying to teach them how to fight and stand for their rights,' one underground teacher says

For most teenage girls in Afghanistan, it's been a year since they set foot in a classroom. With no sign the ruling Taliban


...the Pashtun equivalent of men...


will allow them back to school, some are trying to find ways to keep education from stalling for a generation of young women.

At a house in Kabul, dozens gathered on a recent day for classes in an informal school set up by Sodaba Nazhand. She and her sister teach English, science, and math to girls who should be in secondary school.

"When the Taliban wanted to take away the rights of education and the rights of work from women, I wanted to stand against their decision by teaching these girls," Nazhand told The

News Agency that Dare Not be Named

.

Hers is one of a number of underground schools in operation since the Taliban took over the country a year ago and banned girls from continuing their education past the sixth grade. While the Taliban have permitted women to continue attending universities, this exception will become irrelevant when there are no more girls graduating from high schools.

"There is no way to fill this gap, and this situation is very sad and concerning," Nazhand said.

The relief agency Save the Children interviewed nearly 1,700 boys and girls between the ages of 9 and 17 in seven provinces to assess the impact of the education restrictions.

The survey, conducted in May and June and released Wednesday, found that more than 45% of girls are not going to school, compared with 20% of boys. It also found that 26% of girls are showing signs of depression, compared with 16% of boys.

Nearly the entire population of Afghanistan was thrown into poverty and millions were left unable to feed their families when the world cut off finances in response to the Taliban takeover.

Teachers, parents, and experts all warn that the country's multiple crises, including the devastating collapse of the economy, are proving especially damaging to girls.

The Taliban have restricted women's work, encouraged them to stay at home, and issued dress codes requiring them to cover their faces, except for their eyes, though the codes are not always enforced.

The international community is demanding that the Taliban open schools for all girls and the US and EU have created plans to pay salaries directly to Afghanistan's teachers, keeping the sector going without putting the funds through the Taliban.

But the question of girls' education appears to have been tangled in behind-the-scenes differences among the Taliban. Some in the movement support returning girls to school — whether because they see no religious objection to it or because they want to improve ties with the world. Others, especially rural, tribal elders who make up the backbone of the movement, staunchly oppose it.

During their first time ruling Afghanistan in the 1990s, the Taliban imposed much stricter restrictions on women, banning school for all girls, barring women from work, and requiring them to wear an all-encompassing burka if they went outside.

In the 20 years after the Taliban were driven from power in 2001, an entire generation of women returned to school and work, particularly in urban areas.

Seemingly acknowledging those changes, the Taliban reassured Afghans when they seized control again last year that they would not return to the heavy hand of the past.

Officials have publicly insisted that they will allow teen girls back into school, but say time is needed to set up logistics for strict gender segregation to ensure an "Islamic framework."

Hopes were raised in March: Just before the new school year was to begin, the Taliban Education Ministry proclaimed everyone would be allowed back. But on March 23, the day of the reopening, the decision was suddenly reversed, surprising even ministry officials. It appeared that at the last minute, the Taliban's supreme leader, Mullah Haibatullah Akhundzada

...Former deputy to Taliban supremo Mullah Akhtar Mansour, now The Big Man Himself...
, bowed to the opposition.

Shekiba Qaderi, a 16-year-old, recalled how she showed up that day, ready to start the 10th grade. She and all her classmates were laughing and excited until a teacher came in and told them to go home. The girls broke into tears, she said. "That was the worst moment in our lives."

Since then, she's been trying to keep up with her studies at home, reading her textbooks, novels, and history books. She's studying English through movies and YouTube videos.

The unequal access to education cuts through families. Shekiba and a younger sister can't go to her school, but her two brothers can. Her older sister is at a private university studying law. But that is little comfort, said their father, Mohammad Shah Qaderi. Most of the professors have left the country, bringing down the quality of education.

Even if the young woman gets a university degree, "what is the benefit?" asked Qaderi, a 58-year-old retired government employee.

"She won't have a job. The Taliban won't allow her to work," he said.

Qaderi said he has always wanted his children to get a higher education. Now that may be impossible, so he's thinking of leaving Afghanistan for the first time after riding out years of war.

"I can't see them growing in front of my eyes with no education; it is just not acceptable to me," he said.

Underground schools present another alternative, though with limitations.

A month after the Taliban takeover, Nazhand started teaching street children to read with informal outdoor classes in a park in her neighborhood. Women who couldn't read or write joined them, she said. Sometime later, a benefactor who saw her in the park rented a house for her to hold classes in, and bought tables and chairs. Once she was operating inside, Nazhand included teen girls who were no longer allowed to go to public school.

Now there are about 250 students, including 50 or 60 schoolgirls above sixth grade.

"I am not only teaching them school subjects, but also trying to teach them how to fight and stand for their rights," Nazhand said. The Taliban haven't changed from their first time in power in the late 1990s, she said.

"These are the same Taliban, but we shouldn't be the same women of those years. We must struggle: by writing, by raising our voice, by any way possible."

Nazhand's school, and others like it, are technically illegal under the Taliban's current restrictions, but so far they haven't shut hers down. At least one other person operating a school declined to speak to

news hound

s, however, fearing possible repercussions.

Despite her unwavering commitment, Nazhand worries about her school's future. Her benefactor paid for six months' rent on the house, but he died recently, and she doesn't have any way to keep paying for rent or supplies.

For students, the underground schools are a lifeline.

"It is so hard when you can't go to school," said one of them, Dunya Arbabzada. "Whenever I pass by my school and see the closed door ... it's so upsetting for me."
Posted by: trailing wife || 08/13/2022 01:12 || Comments || Link || E-Mail|| [10794 views] Top|| File under: Taliban/IEA
Arabia
After recent Islah Party losses, Al-Bukhaiti stresses the need for reconciliation
[HODHODYEMENNEWS.NET] A

big shot

in the Sana'a government made an offer to the Islah party (the Yemen


...an area of the Arabian Peninsula sometimes mistaken for a country. It is populated by more antagonistic tribes and factions than you can keep track of...


i branch of the

Moslem Brüderbund

), after its recent defeat and loss of control over its most important strongholds in Shabwah province.

In a recent tweet, Dhamar Governor Mohammed al-Bukhaiti confirmed that the Islah party has a final opportunity to ally with Sana'a before it is too late.

"There is no justification for the Islah party to remain in the Saudi-led coalition anymore. Surely, it will be an easy target for the aggression aircraft, but by joining the side of Sana'a; it will be within the scope of protecting our missile and air forces, and we will be able to resolve the battle quickly," al-Bukhaiti said.


"If the Islah party delays in making this decision and loses its areas of control adjacent to us, it means losing the last chance," he added.


Posted by: Fred || 08/13/2022 00:00 || Comments || Link || E-Mail|| [10797 views] Top|| File under: Muslim Brotherhood
Al-Ezzi: When the Islah leadership asks for help, we will set fires from all four directions
[HODHODYEMENNEWS.NET] Leadership in the Sana'a government has continued to give the Islah party (the Yemen


...an area of the Arabian Peninsula sometimes mistaken for a country. It is populated by more antagonistic tribes and factions than you can keep track of...


i branch of the

Moslem Brüderbund

) offers and opportunities to join it after the recent defeats of Islah party forces in Shabwah province, southeastern Yemen.

"When the leadership of the Islah Party, represented by al-Yadoumi and al-Ansi, in their official website, appeal us, asking officially for our help; we will be ready to set fires from all four directions," Deputy Foreign Minister Hussein al-Ezzi wrote in a tweet on Friday.

He stressed that the UAE's attack on the Islah

turbans

or any Yemeni will remain the subject of our permanent condemnation regardless of the dispute.


Posted by: Fred || 08/13/2022 00:00 || Comments || Link || E-Mail|| [10797 views] Top|| File under: Muslim Brotherhood
Caucasus/Russia/Central Asia
Resident of Dagestan is suspected of involvement in IS
Direct Translation via Google Translate. Edited.


[KavkazUzel] A 24-year-old resident of the

Kayakent

region is suspected of having left for Iraq, where he joined the ranks of the Islamic State terrorist organization.

According to the investigation, in July 2015, the suspect, through the customs post "Tagirkent - Kazmalyar" of the Magaramkent region, left for Azerbaijan by car and from there moved to Iraq to the city of Mosul. There, he voluntarily joined the Islamic State, an international terrorist organization recognized in Russia by a court, the Investigative Department of the Investigative Committee for Dagestan reported.

A case was initiated against a resident of the Kayakentsky District under Part 2 of Article 205.5 of the Criminal Code of Russia (participation in the activities of a terrorist organization). The suspect has been put on the international wanted list, according to a statement published on August 11 on the agency's website.

Part 2 of Article 205.5 of the Criminal Code of Russia provides for up to 20 years in prison. 

Posted by: badanov || 08/13/2022 00:00 || Comments || Link || E-Mail|| [10795 views] Top|| File under: Islamic State
Two Makhachkala residents accused of participating in extremist organizations
Direct Translation via Google Translate. Edited.


[KavkazUzel] The investigation of two criminal cases of residents of

Makhachkala

has been completed, one of which joined the ranks of

Nurdzhular

, and the second - to another religious association, also recognized as extremist, the investigators said.

After the death of the Turkish educator, thinker, philosopher and politician Said Nursi (1878-1960),


...a Turkish Sufi Muslim theologian who was a fierce critic of atheism and secular humanism...

his followers formed the

Nurcular




...it has millions of followers around the globe, especially in Turkey, and has been banned in Russia since 2008. They want a Turkic caliphate comprising those regions of the Middle East, the Caucasus, Central Asia, and Russia's North Caucasus and Volga regions...

movement. Nursi's books were included in the  all-Russian list  of printed and other materials recognized by the court as extremist.

According to investigators, from 2015 to April 2017, a 32-year-old resident of Makhachkala joined the international religious association Nurcular*. He took part in meetings to study the ideological sources of this extremist organization, investigators believe.

The second accused, a 55-year-old resident of Makhachkala, from 2014 to March 2022, took part in the activities of another religious association, also recognized as extremist. He participated in meetings calling for the creation of a state with a radical form of religious rule, the abolition of secular laws and civil society institutions, the Investigative Department of the Investigative Committee for Dagestan reported.

Both residents of Dagestan are charged under part 2 of article 282.2 of the Russian Criminal Code (participation in the activities of an extremist organization). Criminal cases with approved indictments have been sent to court for consideration on the merits, according to a statement published on August 11 on the agency's website.

Posted by: badanov || 08/13/2022 00:00 || Comments || Link || E-Mail|| [10797 views] Top|| File under: Devout Moslems
Four residents of Ingushetia charged with terrorism
Direct Translation via Google Translate Edited.


[KavkazUzel] The case of residents of Ingushetia, two of whom are accused of plotting terrorist attacks in

Sunzha

, and two of aiding terrorists, has been brought to court.

According to investigators, two residents of Ingushetia joined the ranks of the terrorist organization "Islamic State," swearing allegiance to its leader. Investigators believe that the defendants were engaged in the manufacture of explosives and explosive devices, as well as preparing to blow up and set fire to buildings in Sunzha, where law enforcement agencies are located.
 
Two other residents of the republic agreed to help them find places to set up a camp, store weapons and explosives, and plan crimes, the investigation said.

The investigation into the case against four residents of the republic has been completed, the investigative department of the Investigative Committee for Ingushetia reported today on its website. Two were charged with preparing to commit a terrorist act by a group of persons by prior conspiracy (Part 1 of Article 30 - paragraph "a" of Part 2 of Article 205 of the Criminal Code of the Russian Federation), participation in the activities of a terrorist organization (Part 2 of Article 205.5 of the Criminal Code of the Russian Federation), for the purpose of carrying out terrorist activities (Article 205.3 of the Criminal Code of the Russian Federation), in the illegal manufacture of explosives (Part 2 of Article 223.1 of the Criminal Code of the Russian Federation), public calls for extremism using the Internet (Part 2 of Article 280 of the Criminal Code), the agency said.

Two others were charged with aiding and participating in the activities of a terrorist organization (part 5 of article 33 - part 2 of article 205.5 of the Criminal Code of the Russian Federation), the investigators informed. The accused are under arrest, their case has been sent to court, the report said.

Note that the maximum punishment under these articles is twenty years in prison.

There were no comments from the defendants or their representatives regarding the version of the investigation.

The "Caucasian Knot" also wrote that on August 3, investigators reported the arrest of two residents of Ingushetia, suspected of raising money for terrorists under the guise of charity.

Posted by: badanov || 08/13/2022 00:00 || Comments || Link || E-Mail|| [10796 views] Top|| File under: Islamic State
Europe
Number of migrants reaching EU sharply rises
[Rudaw] The number of migrants colonists arriving in the European Union
...the successor to the Holy Roman Empire, only without the Hapsburgs and the nifty uniforms and the dancing...
rose by 86 percent between January and July compared to the same period last year, the European border agency Frontex said Friday.

In July alone, the number increased by 63 percent year on year to 34,570, according to a news release publishing the preliminary data.

Overall, 155,090 migrants colonists arrived in the EU from January to July, it said.

Ukrainian refugees entering the EU through border crossings were not included in the figures, the agency said.

According to Frontex, 7.7 million Ukrainian citizens have entered the EU since the start of the Russian invasion in February.

More than 14,866 irregular entries, "nearly three times more" than in July last year, were recorded via the Western Balkan route, which continues to be "the most active".

The main nationalities on this route were migrants colonists from Syria, Afghanistan and The Sick Man of Europe Turkey

...just another cheapjack Moslem dictatorship, brought to you by the Moslem Brüderbund...
.

The central Mediterranean route was used by more than 42,500 migrants colonists between January and July, an increase of 44 percent compared to the first seven months of last year.

The number of detections on the Eastern Mediterranean route remained high with 22,601 arrivals, "more than double" compared to last year.

The number of arrivals in Cyprus accounted for more than half of the total number of detections, with most migrants colonists coming from Syria, Nigeria and Congo.

On the EU's eastern border, the number of illegal crossings has fallen by 32 percent since the start of the year, to 2,923.

The main nationalities present on this route were Ukrainian, Iraqi and Belarusian nationals.

Channel crossings, meanwhile, increased by 55 percent compared to January-July 2021, to 28,000 cases detected, according to Frontex.
Posted by: trailing wife || 08/13/2022 02:07 || Comments || Link || E-Mail|| [10800 views] Top|| File under: Migrants/Illegal Immigrants
India-Pakistan
Protest rallies held across Swat against recent 'wave of militancy'
[DAWN] A large group of people on Friday

erupted into the streets

across Swat


...a valley and an administrative district in the Khyber Pakhtunkhwa Province of Pakistain, located 99 mi from Islamabad. It is inhabited mostly by Pashto speakers. The place has gone steadily downhill since the days when Babe Ruth was the Sultan of Swat...


to protest against the presence of

murderous Moslems

in mountains bordering the area, asserting that they will never allow any elements to sabotage the "hard-earned peace" in the region.

The protests, titled 'We want peace in Swat' and 'No to terrorism', were held near the Matta Chowk in Khwazakhela tehsil and Kabal Chowk in Kabal tehsil.

The demonstrators were seen holding white and black flags as they walked through the markets of the districts. They also chanted "We want peace in Swat and Khyber-Pakhtunkhwa" slogans.

The protestors, led by civil society activists Dr Amjad Ali, Advocate Ali Namdar, Ghairat Yousafzai, Ibne Amin Yousafzai, Rehmat Ali, Fawad Khan, Ehtishamul Haq, Mehtab Khan, Anwar Ali and Aftab Khan, said that the people of Swat would not be fooled again by any elements.

"We are peaceful people and we want durable peace at any cost. These elements must know that we have earned peace after extending unlimited sacrifices and we will not allow anyone to sabotage it," said Ali, while addressing the rally.

He continued that the residents of the region had earned peace over the years and were not ready to be "disgraced, displaced, or killed".

The participants of the rally expressed anger and sadness over videos recently released by

bully boy

s. Last week, a video surfaced on social media showing a man claiming to be a member of the TTP interrogating an army major whose hands had evidently been tied behind his back, and asserting that the

murderous Moslems

had taken him and two others — a deputy superintendent of police (DSP) and a soldier — hostage. A jirga later successfully negotiated the release of the captives.

On August 8, it was reported that four

coppers

, including a DSP,

were maimed

in a clash between police and suspected

murderous Moslems

at the mountainous border of Swat and Dir districts. While Swat's district police officer said only one policeman was injured and the

murderous Moslems

suffered heavy casualties, unofficial sources said four

coppers

were hurt.

Also last week, PTI MPA Malik Liaquat Khan

was maimed

and three others were killed in Lower Dir when the vehicle in which he was travelling came under attack by

bully boy

s.

At today's protest, Namdar said that the residents wanted the district administration and the provincial government to investigate the incident through a judicial commission immediately and put its findings in front of the entire nation.

"Ensuring peace in Swat is the duty of security agencies and if they fail to do so, it will be a violation of the Constitution," he added.

Furthermore, the protesters questioned the role of the security and law enforcement agencies regarding the reappearance of

murderous Moslems

in the mountains of Swat.


Posted by: Fred || 08/13/2022 00:00 || Comments || Link || E-Mail|| [10794 views] Top|| File under: Pak Taliban (TTP)
Interior ministry cancels NOC of ARY News
[DAWN] The Ministry of Interior has cancelled the no-objection certificate (NOC) of ARY Communications Private Ltd, citing "adverse reports from agencies" as the reason behind the decision, it emerged on Friday.

The notification issued by the ministry, dated August 11, to the Pakistain Electronic Media Regulatory Authority (Pemra) reads: "The NOC issued in favour of M/S ARY Communications Private (Ltd). is cancelled with immediate effect and until further orders on the basis of adverse reports from agencies."

Reporting on the development, ARY News' English website called the cancellation by "the coalition government led by PML-N" an "economic murder of more than 4,000 media workers associated with the news channel". The report also called it a "a new move against the journalist fraternity", saying this was done without any notice.

"The channel's administration condemned the suspension of its transmissions, saying the network is being victimised by the federal government," it added.

The decision from the Interior Ministry comes two days after the Sindh High Court directed Pemra and cable operators to immediately restore the transmission of ARY News, which had been suspended on orders of the government.

ARY News embroiled into a controversy after PTI leader Shahbaz Gill uttered "seditious remarks" against the Pakistain Army while talking to the TV channel earlier this week. Later on Tuesday, he was taken into custody at Banigala Chowk in the capital.

Gill was subsequently booked on charges of sedition and inciting the public against state institutions.

The ARY report published today also highlighted that the channel had issued a clarification that Gill's statement was his personal opinion and had nothing to do with the channel's policy.
Posted by: Fred || 08/13/2022 00:00 || Comments || Link || E-Mail|| [10795 views] Top|| File under: Govt of Pakistan
Israel-Palestine-Jordan
Palestinian who planned shooting but hesitated cleared of attempted murder
[IsraelTimes] Muatez Beri walked around Rosh Ha'ayin with gun for 2 hours while repeatedly ruling out potential victims; judge says verdict sends a message that 'there's a way back'

An Israeli court on Thursday cleared a Paleostinian man who planned to carry out a shooting attack in an Israeli city after he apparently got cold feet at the last moment.

According to court documents, in September 2020 Muatez Beri walked around the central city of Rosh Ha'ayin with a loaded pistol for two hours, repeatedly considering victims before moving on, until he was nabbed by police.

Samaria Military Court judge Rani Amar rejected the prosecution's charge of attempted murder, noting that Beri never acted on the plan and citing his cooperation with the investigation and expressions of regret.

Amar added that clearing Beri of attempted murder would also send a message to other would-be attackers that "there's a way back, which qualifies as a defense against one of the most serious crimes in the Israeli law book."

Beri was convicted of lesser charges, however, including carrying a weapon, trafficking in weapons, illegal entry into Israel and rock-throwing.

According to the indictment, Beri, who had been working in Rosh Ha'ayin, bought a gun for self-defense from a Jewish contractor in 2019. A year later, after his romantic partner was killed in a traffic accident, Beri decided to commit suicide by carrying out a shooting attack against Israelis and being killed in the process.

Sneaking into Rosh Ha'ayin from the West Bank via a hole in the security fence, Beri encountered a mother with her young daughter but thought twice when the girl began calling for her mom. A second potential victim in a car was saved when Beri noticed a baby in the backseat.

He later came across a group of laborers and thought about shooting one, but did not want to hurt people just trying to make a living. After two hours, he was eventually nabbed by cops who had intel on a potential attack.

The military prosecution argued that even though Beri did not carry out an attack, he had still planned to and simply had not yet found an appropriate victim.

Beri's lawyer argued that he had actively walked back his decision to carry out the shooting. She noted that he could have fired at the cops who approached him but did not.

Unnamed security officials told Channel 12 news that the ruling in favor of Beri sent a "problematic message" and said the court had accepted "false claims" of regret.

"If he indeed regretted it, why did he not actively unload his weapon? Instead, he continued to hide it in his pants," the officials said.

Beri's attorney Merav Khoury welcomed Amar's decision, agreeing it would "encourage perpetrators to stop their actions before completing the crime, and save lives."
Posted by: trailing wife || 08/13/2022 01:12 || Comments || Link || E-Mail|| [10795 views] Top|| File under:
Syria-Lebanon-Iran
Iran's Ayatollah Khamenei praises stabbing of Salman Rushdie
Supporters of Iran

...a theocratic Shiite state divided among the Medes, the Persians, and the (Arab) Elamites....
have been celebrating the callous attack on Salman Rushdie, which saw the author stabbed up to 15 times — including once in the neck.

Rushdie, 75, was attacked by Hadi Matar, 24, as he was being introduced to the stage for the CHQ 2022 event in Chautauqua, near Buffalo in upstate New York, on Friday morning. He was airlifted to hospital and undergoing surgery in Erie, Pennsylvania.

He was issued a fatwa — a death sentence


...the barbaric practice of sentencing a murderer to be punished for as long as his/her/its victim is dead...


- in 1989 by Iran's Ayatollah Khomeini after his book, the Satanic Verses, sparked and outcry with

Moslem

s in

Britannia

.

The book supposedly insulted the Prophet Mohammed and The Koran, with Khomeini calling for Rushdie's death, and also called for

Moslem

s to point him out to those who could kill him if they could not themselves.

Salman Rushdie on a ventilator, likely to lose an eye after on-stage attack

[NYPOST] Author Salman Rushdie is likely to lose one of his eyes and is currently on a ventilator after he was attacked on stage at a literary event in upstate New York on Friday, a report said

"The news is not good," the 75-year-old writer's agent, Andrew Wylie, told The New York Times


... which still proudly displays Walter Duranty's Pulitzer prize...
"Salman will likely lose one eye; the nerves in his arm were severed; and his liver was stabbed and damaged," said Wylie.

Rushdie, who is still unable to speak, was attacked by a lone man while speaking at an event at the Chautauqua Institution in Chautauqua, NY, about 55 miles south of Buffalo.

He was scheduled to speak about the United States as a place for exiled authors "as a home for freedom of expression," according to the institute. After the stabbing, he was transported by helicopter to a hospital in Erie, Pennsylvania, where he underwent surgery.

A witness who was in the audience told The Post that Rushdie tried to run off the stage, and the two men scuffled before audience members rushed onstage to subdue the attacker.

Approximately 2,500 people were in the audience at the time.

Rushdie's alleged attacker, 24-year-old Hadi Matar, of Fairview, New Jersey, was arrested at the scene by a state trooper who was assigned to the lecture..
Posted by: Fred || 08/13/2022 11:59 || Comments || Link || E-Mail|| [10797 views] Top|| File under: Govt of Iran
Who's in the News
39
[untagged]
8
Islamic State
4
Commies
3
Migrants/Illegal Immigrants
3
Govt of Iran
3
Devout Moslems
2
Muslim Brotherhood
1
Taliban/IEA
1
Hezbollah
1
Houthis
1
ISWAP
1
Pak Taliban (TTP)
1
Govt of Pakistan
1
Palestinian Islamic Jihad
1
[untagged]
1
Sublime Porte
1
Govt of Pakistain Proxies
1
Human Trafficking
1
Tin Hat Dictators, Presidents for Life, & Kleptocrats
Bookmark
E-Mail Me
The Classics
The O Club
Rantburg Store
The Bloids
The Never-ending Story
Thugburg
Gulf War I
The Way We Were
Bio
Merry-Go-Blog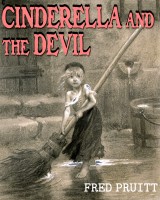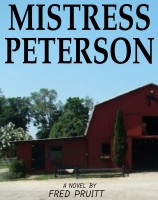 On Sale now!


A multi-volume chronology and reference guide set detailing three years of the Mexican Drug War between 2010 and 2012.

Rantburg.com and borderlandbeat.com correspondent and author Chris Covert presents his first non-fiction work detailing the drug and gang related violence in Mexico.

Chris gives us Mexican press dispatches of drug and gang war violence over three years, presented in a multi volume set intended to chronicle the death, violence and mayhem which has dominated Mexico for six years.
Click here for more information


Meet the Mods
In no particular order...


Steve White
Seafarious
tu3031
badanov
sherry
ryuge
GolfBravoUSMC
Bright Pebbles
trailing wife
Gloria
Fred
Besoeker
Glenmore
Frank G
3dc
Skidmark



Better than the average link...



Rantburg was assembled from recycled algorithms in the United States of America. No trees were destroyed in the production of this weblog. We did hurt some, though. Sorry.
34.239.154.240

Help keep the Burg running! Paypal: