Afghanistan
Taliban deny Kamal Khan Dam's water flowing to Iran
[Khaama] Ministry of Water and Power of the Islamic Emirate of Afghanistan reacted to the video clip of water of the Kamal Khan Dam in the western Nimroz province flowing to neighboring Iran.

Spokesman of the Ministry in a video clip on Wednesday, January 19, 2022, said that the water is not flowing to Iran and that it was allowed to flow so that it irrigates the nearby agricultural land.

He said that farmers and agriculturalists of the area had d petitions to the local administrations over the water to be allowed to flow on their land.

The Spokesperson said that the acting Minister of Water and Power agreed to do so after recommendations and requests from the residents and provincial officials.

Kamal Khan hydroelectric Dam is located in the Western Nimroz province bordering Iran that was completed last year during the presidency of Ashraf Ghani.

Iran had opposed the construction of the Dam and was furious as the Dam stopped water once flowing to Iran for years.
Posted by: Frank G || 01/21/2022 00:00 || Comments || Link || E-Mail|| [56 views] Top|| File under: Taliban/IEA
Africa Horn
US says aid to Sudan won't resume after recent violence
[IsraelTimes] The United States will continue withholding aid from Sudan until the country's military rulers stop the killing of anti-coup protesters and a civilian led-government takes power, two senior American diplomats say.

Today's joint statement comes after a two-day visit to Sudan this week by US Assistant Secretary of State Molly Phee and the newly appointed US special envoy for the Horn of Africa, David Satterfield. The visit was meant to help pull the African nation out of a worsening crisis in the wake of the October 25 coup.

The military takeover has upended Sudan's transition to democratic rule after three decades of repression and international isolation under autocratic President Omar al-Bashir

...Former President-for-Life of Sudan He came to power in 1989 when he, as a brigadier in the Sudanese army, led a group of officers in a bloodless military coup that ousted the government of Prime Minister Sadiq al-Mahdi and eventually appointed himself head cheese. He fell out with his Islamic mentor, Hasan al-Turabi, tried to impose shariah on the Christian and animist south, resulting in its secessesion, and attempted to Arabize Darfur by unleashing the barbaric Janjaweed on it. Sudan's potential prosperity has been pissed away in warfare that has left as many as 400,000 people dead and 2.5 million displaced. Hee was overthrown by popular consent in 2019. Omar has been indicted for genocide by the International Criminal Court but nothing is expected to come of it...
, ousted during a popular uprising in April 2019.

While in the Sudanese capital, Khartoum, Phee and Satterfield met with Sudanese civilian and military leaders, as well as with families of some of the killed pro-democracy protesters.

At least 72 demonstrators have been killed since the October coup. Seven were killed on Monday alone, according to a doctors' activist group. Security forces used live ammunition and tear gas to disperse thousands who gathered in Khartoum. Among the seven killed, some were as young as 19 years old. Around 100 people were

maimed

, according to the Sudan Doctors Committee.
Posted by: trailing wife || 01/21/2022 00:00 || Comments || Link || E-Mail|| [36 views] Top|| File under: Govt of Sudan
Africa Subsaharan
Pictures Of Northern Governors Posing With Associate Of Bandits' Leader, Turji Raise Suspicion
[SaharaReporters] Some photographs taken in the recent past showing two governors and an associate of notorious

bandidos

' kingpin, Bello Turji, standing together have raised dusts.

In the picture with the suspect, Musa Kamarawa, who has confessed to working with Turji, are the governors of Zamfara and Sokoto, Bello Matawalle and Aminu Tambuwal, and the deputy governor of Sokoto, Mannir Dan Iyya.

Zamfara and Sokoto are two of the North-west states under attacks by

bandidos

in which hundreds of people have been killed and thousands displaced.

SaharaReporters last week Friday reported that Kamarawa, nephew to former Governor Attahiru Bafarawa, was arrested by the police and detained in Abuja over links to

bandidos

and their leaders.

Kamarawa was arrested in September 2021 but the video of his questioning by the police only appeared online a few weeks ago.

Under interrogation, Kamarawa said he had known Turji for long.

"Turji is my bosom friend, we are always in touch and we seek each other's advice on our operations most of the time," the suspect said.

He said the notorious

bandidos

' kingpin had over 100 armed guards around him and named those supplying Turji with shoes, military camouflage uniforms, drugs and other materials.

Kamarawa, who is from Isa local government area of Sokoto State, has extensive knowledge of communities and forests in Sokoto East and Zamfara North, especially villages bordering Shinkafi (in Zamfara) and Isa (in Sokoto).

Kamarawa was among those first contacted by Mr Matawalle after he was declared governor in 2019, to facilitate a peace accord with

bandidos

, Premium Times reports.

A source at the Zamfara Government House, who is also a Special Adviser to the governor, said Kamarawa was referred to by the governor when the peace accord was being initiated.

"Though Bello Turji didn't accept the peace accord, there were a lot of

bandidos

who turned in their guns and ammunition through Musa (Kamarawa).

"We didn't know he had interest in them and was working for them because he was always advising us to expand our peace talks. You can attest to the fact that several weapons and

bandidos

were here (Gusau) and we witnessed peace for some time," said the official who requested not to be named because he did not have permission to speak to journalists.

Police React To Relocation Of Bandits' Kingpin, Bello Turji To Kwara State

[SaharaReporters] The

Kwara State

Police Command has said claims that the fleeing Zamfara State

bandidos

kingpin, Bello Turji, has relocated to an unidentified forest in the state, are untrue.

Spokesman of the command, Okasanmi Ajayi, in Ilorin on Wednesday, said it was necessary to clarify the claims to diffuse the tension already created in the minds of the public by the statement by a Federal

politician

in the House of Representatives claiming the kingpin and his gang had relocated to an unidentified forest in Kwara State.

"However,


facts are stubborn; statistics are more pliable...


the statement by the

politician

did not reveal the source or veracity of its assertion," the police

front man

noted, assuring that "Kwara State is safe and secure."

Okasanmi said "All the boundaries, both local and international within the state have been well and massively policed by both the police and the military.

"Vigilante and local hunters are working tirelessly with security agents to ensure our forests are well monitored and protected," he added.

He disclosed that the state Police Commissioner, Tuesday Assayomo, had directed a 24-hour patrol of all entry and exit points to the state, while tactical units had been re-energised with the provision of additional patrol vehicles and other needed tools and incentives to aid their performance.

The commissioner also advised the public to make information of strange movements and activities around them available to the security agencies at all times.

Recall that the news of the

bandidos

' kingpin, Bello Turji and his gang went viral to the effect that he had relocated to Kwara State, following the onslaught by security forces on their hideouts in Zamfara State, recently.
Posted by: trailing wife || 01/21/2022 00:59 || Comments || Link || E-Mail|| [166 views] Top|| File under: Banditti
India-Pakistan
What bonds the Khalistanis and the Pakistanis
[OneIndia] The bonhomie between Pakistain's ISI, its terror groups and the Khalistanis is an open secret. For years after India drove the

Khalistan

is out, Pakistain has been nurturing these elements and are now looking to re-launch them in India.

The ISI has for long been trying to convince the similarities in ideology and wants its

forces of Evil

and the Khalistanis to fight along side each other. As an Intelligence Bureau explains to OneIndia, the ISI wants its terror groups to fight in Jammu and Kashmir

...a disputed territory lying between India and Pakistain. After partition, the Paks grabbed half of it and call it Azad (Free) Kashmir. The remainder they refer to as "Indian Occupied Kashmir". They have fought four wars with India over it, the score currently 4-0 in New Delhi's favor. After 72 years of this nonsense, India cut the Gordian knot in 2019, removing the area's special status, breaking off Ladakh as a separate state, and allowing people from other areas to settle (or in the case of the Pandits, to resettle) there....
and the Paks in Punjab
1.) Little Orphan Annie's bodyguard
2.) A province of Pakistain ruled by one of the Sharif brothers
3.) A province of India. It is majority (60 percent) Sikh and Hindoo (37 percent), which means it has relatively few Moslem riots....
and Delhi.

The Khalistanis based in Pakistain and the Lashkar-e-Tayiba have made public speeches on several occasions about the similarities between them. While the Sikhs in India denounce this comparison, in some quarters it has worked out very well for the ISI.

During the public speeches in Pakistain both elements speak about the historic links between the Sikhs and

Moslem

s. They say that the time has come to be together and fight against India. When the Khalistani

forces of Evil

fled, they were received by the ISI and were provided with all facilities.

The ISI even went on to create the Sikh-

Moslem

Ithehad Federation to plan terror attacks against India.

This organization recruited cadres and also trained them. This outfit even attempted major recruitment drives in rural Punjab. These activities peaked in the early 2000s and the likes of Ranjit Singh Neeta were also imparted training by the ISI. Neeta on the other hand trained Pak youth in a bid to make them battle ready in Kashmir.

Further the ISI also created the Pakistain Sikh Gurudwara Prabandhak Committee, which was headed by Lieutenant General Javed of the ISI. The role of the committee was to invite Sikh youth from Punjab and then radicalise them to join their ranks. Through this committee, the ISI was able to rope in a little over 150 youth.

The ISI also created another outfit called as the World

Moslem

Sikh Federation, which had members of the Dal Khalsa, Babbar Khalsa International and the Lashkar-e-Tayiba. This forum was however meant to be political in nature and its job was to spread the ideology. Following this the ISI formed the International Sikh

Moslem

Friendship Organisation and set up its offices in

Italia

, Germany and the United Kingdom.

Posted by: trailing wife || 01/21/2022 00:00 || Comments || Link || E-Mail|| [172 views] Top|| File under: Govt of Pakistain Proxies
Israel-Palestine-Jordan
5 Palestinians freed following arrests during East Jerusalem eviction
[IsraelTimes] Five members of a Paleostinian family arrested after Israeli police demolished their house in East Jerusalem have been released, their lawyer tells AFP.

The arrest of several members of the Salhiya family came as they were evicted from their house in the sensitive neighborhood of

Sheikh Jarrah

by Israeli authorities before dawn yesterday.

Walid Abu Tayeh, the family's lawyer, confirms "the release of the five people detained since Wednesday, including Mahmud Salihiya and his sons."

Police had accused several Salihiya family members of "violating a court order" and public disturbance.

Abu Tayeh says the release of the five was conditional on payment of a 1,000 Israeli shekel ($320) fine, and that the group is forbidden from entering Sheikh Jarrah for one month.

The looming eviction of other Paleostinian families from Sheikh Jarrah in May last year partly fueled an 11-day war between Israel and Paleostinian terror groups in Gazoo
...Hellhole adjunct to Israel and Egypt's Sinai Peninsula, inhabited by Gazooks. The place was acquired in the wake of the 1967 War and then presented to Paleostinian control in 2006 by Ariel Sharon, who had entered his dotage. It is currently ruled with an iron fist by Hamaswith about the living conditions you'd expect. It periodically attacks the Hated Zionist Entity whenever Iran needs a ruckus created or the hard boyz get bored, getting thumped by the IDF in return. The ruling turbans then wave the bloody shirt and holler loudly about oppression and disproportionate response...
In those cases, Paleostinians risked having to surrender plots of land to Jews who had mounted legal claims to the land.

But Jerusalem authorities have stressed the Salihiya family eviction is a different case and that the city intends to build a special needs school on the land, benefitting Arab residents of East Jerusalem.

The city has said it purchased the land from previous Arab owners and that the Salihiyas had lived there illegally for years, but failed to agree to a compromise on an eviction order first issued in 2017.
Posted by: trailing wife || 01/21/2022 00:00 || Comments || Link || E-Mail|| [62 views] Top|| File under:
Syria-Lebanon-Iran
Iranian-backed militias install radar system in Syria's Deir ez-Zor
That'd be Israel, I suspect. In which case the radar will just help them pinpoint their targets. Yay!

[NPASyria] Recently, Iranian-backed militias in al-

Mayadin

area in

Deir ez-Zor

countryside, east Syria, have installed a radar system to detect drones and protect its military points from being an aerial target by opponents.

Iranian-backed militias control large swaths of the Deir ez-Zor countryside, where al-Mayadin and al-Bukamal are considered the most areas of destinations by Arab and

imported muscle

who join the Iranian-backed militias.

A military source of the militias told North Press that it stalled a radar in

Mazar Ayn

area in the countryside of al-Mayadin, east of Deir ez-Zor.


"Got that, Yossi? The general will be interested."
"Marked on the map, Sgt. Avi. Tell the boys to film the pretty secondaries — my girlfriend needs a birthday present."

Areas held by Iranian-backed militias have been often targeted and are accused of launching attacks on the US-led Global Coalition bases eastern Syria.

In late 2021, the factions installed a radar system and operated it in al-Mazare' area near al-Mayadin and transformed the area to colonies and military barracks.

Prior to that, the factions tested an Iranian-made drone nicknamed "Ababil" which hovered in the skies of al-Rahba castle and Mazar Ayn area south of al-Mayadin.

Over 2017, the number of Iranian-backed members in Syria mounted to 70,000

gunnies

distributed on 50 military formations. Currently, they are estimated to be up to 100,000

bad boy

s, Muhammad Ali Jafari, commander of Iran's Islamic Revolutionary Guard Corps (IRGC) said.
Posted by: trailing wife || 01/21/2022 01:27 || Comments || Link || E-Mail|| [117 views] Top|| File under: Govt of Iran Proxies
Hunger-striking Frenchman charged by Iran with spying goes on trial
Just a little reminder to France of Iran's hole cards in the nuclear negotiations.

[IsraelTimes] A

Frenchie

held in Iran

...Formerly a fairly civilized nation ruled by a Shah, it became a victim of Islamic revolution in 1979...
for over a year and a half on spying charges, which his family has rejected, went on trial today severely weakened by a hunger strike, his family and lawyer say.



Benjamin Briere

, 36, was arrested in May 2020 while traveling in Iran. He began the hunger strike in December to protest, among other issues, the lack of any serious advance in the proceedings.

His family says he is an innocent tourist unknowingly caught up as global powers including

La Belle France

and the US seek to negotiate with Tehran a revival of a 2015 deal over its nuclear program.

"We have very little information, all we know is that the hearing took place and that a verdict will be issued on Saturday," his sister Blandine Briere tells AFP.

She adds that an Iranian lawyer representing her brother and an interpreter were present for the hearing.

According to the Human Rights Activists News Agency (HRANA), the hearing took place in branch four of the Revolutionary Court in the eastern city of Mashhad, where Briere is being held.

His

Gay Paree

-based lawyer, Philippe Valent, said in a statement yesterday that Briere was "very weakened" by his hunger strike, and had not been allowed to learn what specific charges had been brought against him.


"You were within reach when we needed new hostages, O unbeliever, as is our right according to Allah's laws."

Valent confirms that the hearing had taken place and says a verdict was expected from Saturday, the first day of the week in Iran.

The HRANA says Briere is still on a hunger strike.
Posted by: trailing wife || 01/21/2022 00:00 || Comments || Link || E-Mail|| [54 views] Top|| File under: Govt of Iran
Who's in the News
27
[untagged]
4
Commies
3
Tin Hat Dictators, Presidents for Life, & Kleptocrats
2
Banditti
2
Houthis
1
Thai Insurgency
1
Baloch Liberation Army
1
Govt of Sudan
1
Islamic State
1
Govt of Pakistain Proxies
1
Govt of Iran
1
Taliban/IEA
1
Boko Haram (ISIS)
1
Govt of Iran Proxies
1
al-Qaeda in the Arabian Peninsula
1
Ottoman Proxies
1
Human Trafficking
Bookmark
E-Mail Me
The Classics
The O Club
Rantburg Store
The Bloids
The Never-ending Story
Thugburg
Gulf War I
The Way We Were
Bio
Merry-Go-Blog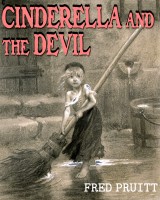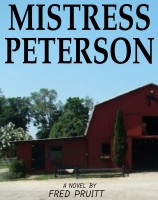 On Sale now!


A multi-volume chronology and reference guide set detailing three years of the Mexican Drug War between 2010 and 2012.

Rantburg.com and borderlandbeat.com correspondent and author Chris Covert presents his first non-fiction work detailing the drug and gang related violence in Mexico.

Chris gives us Mexican press dispatches of drug and gang war violence over three years, presented in a multi volume set intended to chronicle the death, violence and mayhem which has dominated Mexico for six years.
Click here for more information


Meet the Mods
In no particular order...


Steve White
Seafarious
Pappy
lotp
Scooter McGruder
john frum
tu3031
badanov
sherry
ryuge
GolfBravoUSMC
Bright Pebbles
trailing wife
Gloria
Fred
Besoeker
Glenmore
Frank G
3dc
Skidmark
Alaska Paul



Better than the average link...



Rantburg was assembled from recycled algorithms in the United States of America. No trees were destroyed in the production of this weblog. We did hurt some, though. Sorry.
34.239.167.149

Help keep the Burg running! Paypal: