-Lurid Crime Tales-
'The old white ppl…knock dem TF out!' Waukesha suspect shared social media posts promoting violence towards white people and claiming black people were the 'true Hebrews'
[Daily Mail UK] The suspect accused of plowing into a Christmas parade in Waukesha, Wisconsin and killing five on Sunday shared social media posts promoting violence towards white people.

Today, eight-year-old Jackson Sparks was named by relatives as the sixth victim, having died in hospital from his injuries.

A now-deleted Facebook account belonging to Darrell Brooks Jr., 39, showed the alleged killer had encouraged knocking 'white ppl [the f**k] out' and also appeared to support the controversial

Black Hebrew Israelite

s.


The Black Hebrew Israelites are one of the descendant groups of the mystical African-American nationalism movement of the late 19th century. Their congregations range from reasonably normal to batshit crazy Black supremacist. Nation of Islam is another descendant of the same movement, but claiming to be the true Muslims as BHI are the true Hebrews.

Brooks was charged on Tuesday with five counts of first-degree intentional homicide and is expected to face more charges.

Police are yet to determine the motive behind the deadly rampage, however, records reveal Brooks is a career criminal with a rap sheet dating back to 1999 and had been bailed twice this year.

Facebook posts also show the amateur rapper, who went by his stage name, MathBoi Fly, had shared a series of links and memes relating to race and white privilege in June 2020, when protests erupted over the death of George Floyd.

Five of the six victims - all white - who died on Sunday were aged 52 to 82 and part of a Waukesha club known as the Dancing Grannies.

On June 9, 2020, Brooks wrote: 'LEARNED ND TAUGHT BEHAVIOR!! so when we start bakk knokkin white people TF out ion wanna hear it...the old white ppl 2, KNOKK DEM TF OUT!! PERIOD..' followed by a middle finger and expletive emoji.

He also shared an article from ESPN that same day about NBA player Kyle Kuzma breaking down 'his belief of what white privilege', to which Brooks commented: 'interesting'.

Brooks had also shared a post about a white cop being 'violent towards peaceful protestors', six days earlier.

The posts are among several that have emerged in the wake of his arrest after allegedly driving his red Ford SUV in a crowd of kids and elderly dancing groups during a Christmas parade in the Milwaukee suburb.

Brooks's troubling track record has raised questions as to why he had been allowed on the streets and his motives.

Among the brow-raising social media posts that surfaced on Tuesday is a meme about Adolf Hitler and the identity of the 'real Jews'.

The graphic - posted on November 2015 - claimed negros are 'the true Hebrews' and that America had moved 'false white Jews into a state of Israel'.

The post seemed to promote the views of the Black Hebrew Israelites who believe African Americans are literal descendants of the Israelites in the Bible.

Brooks had shared the meme with a caption '#research' and commented: 'real game rite here'.
Posted by: Clavith Phomomp6945 || 11/24/2021 01:35 || Comments || Link || E-Mail|| [319 views] Top|| File under:
Afghanistan
The Islamic Emirate of Afghanistan: The First 100 Days
BLUF: Afghanistan world's unhappiest country: ISIS running amok, Talib government still not recognized internationally, most news outlets closed, females back in purdah — no work, no schools, no independence. Forward to the past!

Afghanistan tops the world ranking as the 'least happy' country

Security Situation in the 100 Days Since Takeover
TOLOnews' findings show that in the first 100 days of the Islamic Emirate rule, in addition to minor incidents, seven big security incidents occurred in the country that caused 630 cases of death or injury.

The suicide attack outside of Kabul airport during the evacuation in August, suicide attacks on Shia mosques in Kunduz and Kandahar, and the attack on Sardar Mohammad Daud Hospital in Kabul were some of the major security incidents.

The attack on Kabul airport happened amid the evacuation of foreign nationals and their local partners. At the time, the airport was under the control of US soldiers. In that attack over 100 people including 13 US soldiers were killed and over 100 were injured. Daesh claimed responsibility for the attack.

Three days after the airport attack, a US drone targeted a house in Kabul in which 10 civilians, including seven children, were killed. US forces targeted a vehicle they believed to be carrying Daesh fighters, according to public statements, but later their findings showed all the victims were civilians.

On October 3rd, an explosion occurred outside Eid Gah Mosque in Kabul, killing and wounding several people. Later in the evening of the same day, the Islamic Emirate launched an operation in Kabul against a Daesh hideout and--according to officials--10 Daesh members were killed.

Although the Islamic Emirate has said Daesh is not a serious threat in Afghanistan, the group has claimed responsibility for many of the attacks, including the attacks at the airport and the Kunduz and Kandahar mosques' attacks, all of which had heavy casualties.

Additionally, five Daesh suicide bombers attacked Sardar Mohammad Daud Hospital in Kabul in early November. Security forces responded to the attack. Four security members were killed in the clashes. The attackers were also killed.

Despite the security incidents, there have been achievements too. In response to complaints about harassment by some security members as well as extrajudicial killings, the Islamic Emirate established a reform commission.

Officials of the commission said that so far 650 force members have been dismissed for misusing the name of the Islamic Emirate, and some of them have been detained.

A decrease in criminal activity and a decrease in kidnapping are other improvements people experienced in the past 100 days.

"In the last 45 years, this is the first time that there is a strong central government and no island of power exists in the country," said Saeed Khosti, a spokesman for the Interior Ministry.

Human Rights Situation After 100 Days of the Islamic Emirate
[ToloNews] After the political change in the country, human rights, especially the rights of Afghan women and girls, have become a hotly debated issue both within Afghanistan and internationally.

The international community has stated that the involvement of Afghan women in the government and respect for women's rights are conditions for the recognition of the new government.

"In contrary to the Taliban's commitments, in the last three weeks many women were banned from going to their work and are marginalized. In many areas they are not even allowed to go out of home without a Muharram," said Michel Bachelet, the UN high commissioner for human rights.

On September 16, the Islamic Emirate announced its lineup of cabinet members and there were no women in the cabinet. Further, the Ministry of Women's Affairs was suspended and named the Ministry for the Propagation of Virtue and the Prevention of Vice.

Meanwhile, female students at secondary schools, along with female teachers, were banned from attending school, although male students and teachers were allowed to continue their education.

Based on numbers reported by the United Nations, in 2020, 27% of the members of the Parliament's lower house and one-fifth of the former government employees were women, and 5.3 million girls were going to school. But after the political change in the country, women were not only barred from working in the government structure but also the fate of high school girls remains unclear, which has sparked a sustained international reaction. The status of Afghanistan's representation in the UN remains unclear. Suhail Shaheen was proposed by the Islamic Emirate to represent the country at the international body, but his appointment was rejected by the UN.

Following strong reactions over the closure of girls' schools in the country, the Ministry of Education said that now girls and young women in grades 7-12 will be allowed to go to school in 8 provinces.

"The issue of the girls' education is very important. We are working on a plan; when completed, we will provide the right environment for girls to pursue their education," said Nazar Mohammad Irfan, spokesman for the Ministry of Education.

In the meantime, Afghanistan has been removed from the list of countries classified with a "hybrid system" in terms of "backward democracies," and has been placed on the list of authoritarian governments.

After 100 Days, Islamic Emirate Still Seeks Intl Recognition
[ToloNews] The Islamic Emirate marked 100 days in power on Tuesday, following repeated diplomatic efforts led by Amir Khan Muttaqi to achieve international recognition for Afghanistan's new government, which is led by Mawlawi Hebatullah Akhundzada, the Islamic Emirate supreme leader.

Islamic Emirate officials flew to various regional countries--and further--to seek engagement and to build relations with foreign governments. In return, representatives of at least six countries visited Afghanistan and held talks with officials.

Faiz Hameed, general-director of Pakistain's Inter-Services Intelligence
...the Pak military intelligence agency that controls the military -- heads of ISI typically get promoted into the Chief of Army Staff position. It serves as a general command center for favored turban groups such as Lashkar-e-Taiba and Jaish-e-Mohammad, tries to influence the politix of neighboring countries, and carries out a (usually) low-level war against India in Kashmir...
(ISI), Shah Mehmood Wormtongue Qureshi
...a Pak political shape-changer. He is undistinguished except for his habit of periodically needing to have his lips reattached...
, Pak foreign minister, Abdulaziz Kamilov, Uzbekistan's foreign minister, Mutlaq bin Majed al-Qahtani, special envoy of the foreign ministry of the state of Qatar
...an emirate on the east coast of the Arabian Peninsula. It sits on some really productive gas and oil deposits, which produces the highest per capita income in the world. They piss it all away on religion, financing the Moslem Brotherhood and several al-Qaeda affiliates. Home of nutbag holy manYusuf al-Qaradawi...
, Hasan Qazemi Qomi, Iran's special envoy to Afghanistan, Germany's Special Envoy for Afghanistan and Pakistain Jasper Wieck, and the Dutch Special Envoy for Afghanistan Emiel de Bont are foreign officials who visited Afghanistan during the first 100 days of the Islamic Emirate.

"The diplomatic and foreign policy of the Islamic Emirate was limited to some neighboring and regional countries during the hundred days. Countries are waiting to see whether the Taliban
...Arabic for students...
will fulfil whatever they committed to earlier or not," said Fakhruddin Qarizada, former adviser to the Ministry of Foreign Affairs.

During the first 100 days, six significant regional and international meetings were held on Afghanistan. Iran, Pakistain, India, Russia, China hosted meetings on Afghanistan, and G20 leaders and as well as the United Nations


...a lucrative dumping ground for the relatives of dictators and party hacks...


Security Council (UNSC) discussed Afghanistan's issues in separate sessions.

Against expectations, the recognition of the Islamic Emirate government was not discussed at the meetings; and the outcomes of the meetings were mostly alike.

The meetings mainly focused on--and stressed-- topics such as an inclusive government, human rights


...which are usually open to widely divergent definitions...


, freedom of expression, the right of education and employment for Afghan women and girls, and Afghanistan's soil not being used as a platform for insurgency.

In reaction to the statements of many of the meetings, the Islamic Emirate officials insisted that they have fulfilled the demands.

"The world countries and region have one opinion about the Taliban that they must change, and they (the Islamic Emirate) must act in accordance with international standards; however, I think the Taliban deserve to be recognized," said Abdul Moqadam Amin, political analyst.

At the same time, some regional and world countries including Pakistain, China, Russia and

Britannia

stressed that they would take steps toward engagement with the new government in Afghanistan to assist in overcoming the crisis in the country. UK Prime Minister Boris Johnson
...pro-Brexit British prime minister, succeeding no-Brexit Theresa May. BoJo is noted as much for his sparkling personality and his hair as for his Conservative policies....
said: ""They may not speak for all Afghans, far from it, but they are some kind of authority."

Currently, it is reported that eleven countries, including Iran, Pakistain, China, Russia, The Sick Man of Europe Turkey

...the decaying remnant of the Ottoman Empire...
, Qatar, Uzbekistan, Turkmenistan, Kazakhstan, Kyrgyzstan,

Italia

and United Arab Emirates, have open embassies in Afghanistan.

257 Media Outlets Closed in 100 Days Since Takeover
[ToloNews] So far, the Islamic Emirate has released two lists of principles for the media's operation which have raised concerns over restrictions of media activities in the country.

"Recently access to information have been limited which has caused problems for

news hound

s. The recent statement of the Ministry of Virtue and Vice has increased the concerns over restrictions of media activities," Abdurraqib Fayaz, a

news hound

said.

Meanwhile,


...back at the chili cook-off, Chuck reached for the green sauce...


organizations supporting media said they are worried about the possible restrictions against media outlets.

"The recent statement, which has eight articles (from the Virtue and Vice ministry) has raised concerns. We hope the issue is resolved in consultation with the media," said Hujatullah Mujadedi, head of the Afghanistan Independent Journalists' Association.

Afghanistan National Journalists' Union, an organization supporting media in Afghanistan, said that since the Islamic Emirate rule, over 257 media outlets have ceased operating in the country due to financial challenges as well as restrictions. This includes print, radio and TV stations. According to NAI, over 70 percent of media workers have become jobless or left the country.

Reports show that during these 100 days, six

news hound

s have

bit the dust

in various incidents including attacks by unknown

gunnies

, explosions, committing suicide and traffic incidents.


Posted by: trailing wife || 11/24/2021 00:00 || Comments || Link || E-Mail|| [126 views] Top|| File under: Taliban/IEA
Pakistan pledges $28m in humanitarian aid to Afghanistan
[KhaamaPress] Pakistain's Prime Minister, Imran Khan

...aka The Great Khan, who is the lightweight's lightweight...
has announced a sum of twenty-eight million US Dollars as humanitarian aid
to Afghanistan which includes food, medical, and other humanitarian assistance, Aljazeera reported citing an official from Imran Khan's office.

According to the report, the Pakistain government has also authorized the transportation of humanitarian aids from India to Afghanistan through Pakistain.

The humanitarian aids from Pakistain will include 50,000 metric tonnes of wheat, other food commodities, emergency medical supplies, winter shelters, and other supplies, the Pakistain government said in a. statement released following the Prime Minister's meeting with his key cabinet members.

The statement has also declared that Pakistain's government will reduce tariffs and sales taxes on certain Afghan export commodities to Pakistain.

Imran Khan has met Pakistain's army chief General Qamar Bajwa, Minister of Finance, Minister of Foreign Affairs, and the country's National Security Advisor on Monday.

This comes as Afghanistan is facing a humanitarian crisis following an unexpected fall of the country in the hands of the Taliban
...Arabic for students...
, a military group who were negotiating with Afghanistan's government in Doha, Qatar
...an emirate on the east coast of the Arabian Peninsula. It sits on some really productive gas and oil deposits, which produces the highest per capita income in the world. They piss it all away on religion, financing the Moslem Brotherhood and several al-Qaeda affiliates. Home of nutbag holy manYusuf al-Qaradawi...
on a political settlement.

Taliban took power in Afghanistan by force on August 15 and the world countries have not yet recognized them as a legitimate power in the country.
Posted by: trailing wife || 11/24/2021 00:00 || Comments || Link || E-Mail|| [93 views] Top|| File under: Govt of Pakistan
Islamic Emirate Appoints 27 Senior Officials
[ToloNews] The Islamic Emirate officials said they appointed 27 people in senior positions to ministries as well as to other departments and to the military.

Zabiullah Mujahid,

front man

for the Islamic Emirate, said these people have been appointed to these positions based on an order by Mullah Hebatullah Akhundzada, the leader of the Taliban

...Arabic for students...
Based on a list which Mujahid posted on Twitter, Mawlawi Shahabuddin Delavar has been selected as the acting minister of mines and petroleum, and Mullah Mohammad Abbas Akhund has been named the acting minister of disaster management.

The following have been appointed:

Mawlawi Shahabuddin Delavar, acting Minister of Mines and Petroleum

Haji Mullah Mohammad Isa Akhund, Deputy Minister of Mines and Petroleum

Mullah Mohammad Abbas Akhund, acting Minister of Disaster Management

Mawlawi Sharafuddin, Deputy Minister of Disaster Management

Mawlawi Enayatullah, Deputy Minister of Disaster Management

Mawlawi Hamdullah Zahed, head of the National Procurement Authority

Sheikh Abdul Rahim, Deputy Director of National Procurement Authority

Mawlawi Qudaratullah Jamal, Head of the Supreme Audit Office

Mawlawi Ezatullah, Deputy Director of the Supreme Audit Office

Mawlawi Mohammad Yusef Mestari, acting Director of Prisons

Mullah Habibullah Fazli, Deputy Director of Prison Affairs

Mawlawi Keramatullah Akhundzadeh, head of the Independent Administrative Reform and Civil Service Commission

Mawlawi Ahmad Taha, Deputy Minister for Borders and Tribal Affairs

Mawlawi Gul Zarrin, head of the Kuchi department in the Ministry of Borders and Tribal Affairs

Sheikh Mawlawi Abdul Hakim, Deputy Minister of Martyrs and the Disabled

Mawlawi Saeed Ahmad Shahidkhel, Deputy Minister of Education

Mawlawi Abdul Rahman Halim, Deputy Minister of Rural Rehabilitation and Development

Mawlawi Atiqullah Azizi, Deputy Minister of Finance and Administration at the Ministry of Information and Culture

Mullah Faizullah Akhund, Deputy Minister of Youth at the Ministry of Information and Culture

Mawlawi Saifuddin Taieb, Deputy Director of Communications at the administrative office

Mawlawi Fathullah Mansour, head of Kandahar airport

Mohammad Ismail, Executive Commander of the Military Court

Mawlawi Esmatullah Asim, Deputy of Afghan

Red Islamic Thingy

Society

Mawlawi Rahimullah Mahmoud, Deputy Commander of al-Badr Corps in Kandahar

Mawlawi Abdul Samad, Deputy Commander of the Azm Corps in Helmand


...an Afghan province populated mostly by Pashtuns, adjacent to Injun country in Pak Balochistan...


Mullah Nasir Akhund, Deputy Minister of Finance

Mawlawi Arefullah Aref, Deputy Minister of Energy and Water.
Posted by: trailing wife || 11/24/2021 00:00 || Comments || Link || E-Mail|| [159 views] Top|| File under: Taliban/IEA
Israel's Gantz heads to Rabat to formalize defense ties with Morocco
[IsraelTimes] Defense minister to meet with his counterpart and with Moroccan foreign minister nearly a year after normalization agreement signed.

Amid burgeoning relations between Israel and Morocco following a normalization agreement last year, Defense Minister Benny Gantz will travel to Rabat on Tuesday evening for two-day trip that will "formalize" cooperation between the two countries, officials said.

Gantz was expected to meet with his counterpart, Abdellatif Loudiyi, and with Moroccan Foreign Minister Nasser Bourita.
Continued on Page 49
Posted by: trailing wife || 11/24/2021 00:00 || Comments || Link || E-Mail|| [98 views] Top|| File under:
Britain
No police sacked over child grooming scandal: Officers avoided serious sanction over failures that let down victims of Rotherham gangs
[Daily Mail, where America gets its news]
Operation Linden probed 47 South Yorkshire Police officers after 44 white girls were abused between 1997 and 2013


No officer has been fired for the mistakes made resulting in the scandal


Only five officers received sanctions up to a final written warning from the IOPC
Many officers exploited a loophole that meant if they resigned or retired they could not face disciplinary proceedings.

The IOPC said eight officers had a case to answer for misconduct and six for gross misconduct.

Five received sanctions up to a final written warning, which one campaigner branded 'just a slap on the hand'.

However, despite the apparent lack of accountability, the watchdog found that some historical police failures were continuing today and the report made 12 recommendations to improve training, police practices and called for a change in the law to protect sexual abuse 'survivors' from having their future life prospects damaged by their past experiences.

There were 'many instances where crimes were not recorded when they should have been'.

In particular there has been 'no discernible improvement' with an issue of failure to record crimes against vulnerable children.

More should be done to help and communicate with victims and there had been 'missed opportunities' by police to work with community leaders.

The IOPC found that many victims now had criminal records from incidents during the time they were being 'exploited.' Such 'survival crimes' may have taken place whilst under the influence of the abuser.

But the criminal records made it more difficult for victims to find work.

The IOPC has called on the Law Commission to look at offences committed where a child is being groomed or exploited. The possibility of using this as a 'defence' and to allow convictions to be legally kept secret should be considered.
Posted by: Skidmark || 11/24/2021 09:01 || Comments || Link || E-Mail|| [138 views] Top|| File under: Moslem Colonists
Down Under
Australia labels all of Hezbollah a terrorist organization
Some sort of tipping point seems to have been reached.

[IsraelTimes] Home Affairs Minister Karen Andrews says the Lebanon Hezbollahstan

...a formerly French, now an Iranian colony situated on the eastern Mediterranean, conveniently adjacent to Israel. ...
-based organization poses a 'real' and 'credible' threat to Australia, and provides support to other terror groups

Australia on Wednesday listed all of
Hezbollah as a "terrorist organization," extending an existing ban on armed units to the entire organization, which wields considerable power in Lebanon.

Home Affairs Minister Karen Andrews said that the Iran-backed Shi'ite group "continues to threaten terrorist attacks and provide support to terrorist organizations," and poses a "real" and "credible" threat to Australia.

Hezbollah has been designated as a terrorist group by parts of the West, although some countries have been reluctant to sanction the group's political wing, fearing it could destabilize Lebanon and hamper contacts with authorities.

Hezbollah defies easy definition — acting as part political party, part terrorist organization and part provider of basic services to Lebanon's Shi'ite community. It is the only side that has to date refused to disarm since the country's devastating civil war ended in 1990.

Membership in the organization or providing funding for it will now be banned in Australia, which has a large Lebanese community.

No reason was given for the timing of the move, which comes as Lebanon reels from spiraling political and economic crises. Nearly 80% of the population is estimated to be living below the poverty line.

Elections are expected in March 2022 and there is growing public anger about nepotism and corruption among Lebanon's ruling class.

Hezbollah is labeled a terrorist group by the United States, Israel and the Arab League


...an organization of Arabic-speaking states with 22 member countries and four observers. The League tries to achieve Arab consensus on issues, which usually leaves them doing nothing but a bit of grimacing and mustache cursing...


, and Israel often calls on to other countries to follow suit. A growing number of countries have done so, and Saudi Arabia
...a kingdom taking up the bulk of the Arabian peninsula. Its primary economic activity involves exporting oil and soaking Islamic rubes on the annual hajj pilgrimage. The country supports a large number of princes in whatcha might call princely splendor. Fifteen of the nineteen WTC hijackers were Saudis, and most major jihadi commanders were Saudis, to include Osama bin Laden. Crown Prince Mohammed bin Salman quietly folded that tent in 2016, doing terrible things to the guys running it, and has since been dragging the kingdom into the current century...
placed the organization's financial arm on its terror blacklist last month.
Posted by: trailing wife || 11/24/2021 00:00 || Comments || Link || E-Mail|| [42 views] Top|| File under: Hezbollah
Europe
Hybrid Warfare: Poland Predicts Long, Drawn Out Belarus Border Crisis
[Breitbart] Polish government official Stanisław Żaryn has predicted that the migrant crisis on the border with Belarus may last for a long time, adding that the conflict may be a "cynical ploy" orchestrated by Belarusian services facilitating the incursion attempts "to exhaust our soldiers and officers".

Mr Żaryn, the spokesman for the Minister-Coordinator of Special Services, part of the National Security Department of the Chancellery of the Prime Minister, spoke out on the ongoing crisis in which thousands of migrants have camped along the border and tried to illegally cross from Belarus in recent weeks.
Posted by: Skidmark || 11/24/2021 09:38 || Comments || Link || E-Mail|| [74 views] Top|| File under: Migrants/Illegal Immigrants
Fifth Column
Jury orders organizers of antisemitic Charlottesville rally to pay $26M in damages
[IsraelTimes] After a monthlong civil trial, jurors remain deadlocked on two key claims in case against 2017 '

Unite The Right

' rally where neo-Nazi
...adherents of a philosophy that was seen even at the time as pure evil, which makes them either consciously and purely evil, or attention-seeking ratbags. Pick one, or both....
s chanted 'Jews will not replace us'


The pre-verdict version of this article was not so bold, calling them only white nationalists, though they neglected the scare quotes.

A jury ordered 17 "white nationalist"


...scare quotes throughout are mine...

leaders and organizations to pay more than $26 million in damages on Tuesday over the violence that erupted during the deadly Unite the Right rally in Charlottesville in 2017.


That's the one where the gun toters were from several chapters of

Redneck Revolt

/John Brown Gun Club — which calls itself Antifa's militia wing — pretending to be white supremacists. In a just world, they would be the ones tried and fined...

After a nearly monthlong civil trial, the jury in a US District Court deadlocked on two key claims but found the "white nationalists" liable on four other claims in the lawsuit filed by nine people who suffered physical or emotional injuries during the two days of demonstrations.

Attorney Roberta Kaplan said the plaintiffs' lawyers plan to refile the suit so a new jury can decide the two deadlocked claims. She called the amount of damages awarded from the others counts "eye opening."

"That sends a loud message," Kaplan said.

The verdict, though mixed, is a rebuke to the white nationalist movement, particularly for the two dozen individuals and organizations accused in a federal lawsuit of orchestrating violence against African Americans, Jews and others in a meticulously planned conspiracy.

White nationalist leader Richard Spencer vowed to appeal, saying the "entire theory of that verdict is fundamentally flawed."

He said plaintiffs' attorneys made it clear before the trial that they wanted to use the case to bankrupt him and other defendants.

"It was activism by means of lawsuits, and that is absolutely outrageous," he said. "I'm doing fine right now because I had kind of accepted in my heart the worst that could happen. I had hope, of course, but I'm not terribly surprised or crestfallen."

Jurors were unable to reach unanimous verdicts on two pivotal claims based on a 150-year-old federal law passed after the Civil War to shield freed slaves from violence and protect their civil rights. The Ku Klux Klan Act contains a rarely used provision that allows private citizens to sue other citizens for civil rights violations.


Such an queer basis for a lawsuit. I'd be inclined to vote against it on that basis alone, but I wasn't asked.

Under those claims, the plaintiffs asked the jury to find that the defendants engaged in a conspiracy to commit racially motivated violence and that they knew about the conspiracy but failed to stop it from being carried out. Jurors could not agree on those claims.

The jury did find the defendants liable under a Virginia state law conspiracy claim and awarded $11 million in damages to the plaintiffs under that claim. Jurors also found five of the main organizers of the rally liable under a claim that alleged they subjected two of the plaintiffs to intimidation, harassment or violence that was motivated by racial, religious or ethnic animosity. The jury awarded the plaintiffs $1.5 million in damages on that claim.

The final two claims were made against James Alex Fields Jr.,


...also in our archives as James A. Fields, diagnosed schizophrenic among other things, poor man. Hopefully he is getting the treatment he needs in prison...

an avowed Hitler admirer


...so many schizophrenics admire Hitler, Napoleon, and so forth. Given it's a function of their madness, one can't judge them for it as one would a sane preference in that direction...

who intentionally drove his car into a crowd of counterprotesters, killing one woman and injuring 19.


Queerly enough, Heather Heyer apparently died of a heart attack, not of being hit by a car. But the injured definitely discovered why steel wins over flesh...

The jury found Fields, who is serving life in prison for murder and hate crimes, liable on an assault or battery claim and awarded six plaintiffs just under $6.8 million in damages. The jury awarded the same plaintiffs nearly $6.7 million on a claim that Fields intentionally inflicted emotional distress on them.

Hundreds of white nationalists descended on Charlottesville for the Unite the Right rally on Aug. 11 and 12, 2017, ostensibly to protest city plans to remove a statue of Confederate Gen. Robert E. Lee.


Actually, they were there to protest the erasure of American history, of which this was one small example from just that year.

During a march on the University of Virginia campus, white nationalists chanted "Jews will not replace us,"


...or more likely "You will not replace us" — the Jew chant makes no sense unless one assumes the crowd must have been Jew-haters because they're white, donchaknow...

surrounded counterprotesters and threw tiki torches at them.

Then-president Donald Trump
...The tack in the backside of the Democratic Party...
touched off a political firestorm when he failed to immediately denounce the white nationalists, saying there were "very fine people on both sides."


A deliberately manufactured firestorm based on a deliberately incomplete transcription of President Trump's considerably more nuanced statement, as I recall, the first of many equally manufactured firestorms.

The lawsuit — funded by Integrity First for America, a nonprofit civil rights organization formed in response to the violence in Charlottesville


...more a Progessive Democrat dirty trick organization funded by the usual lefty uber-rich cabals than a civil rights org. We all know that those are like...

— accused some of the country's most well-known white nationalists of plotting the violence, including Jason Kessler, the rally's main organizer; Spencer, who coined the term "alt-right" to describe a loosely connected band of white nationalists, neo-Nazis and others; and Christopher Cantwell, a white supremacist who became known as the "crying Nazi" for posting a tearful video when a warrant was issued for his arrest on assault charges for using pepper spray against counterdemonstrators.

The trial featured emotional testimony from people who were struck by Fields' car or witnessed the attacks as well as plaintiffs who were beaten or subjected to racist taunts.

Melissa Blair, who was pushed out of the way as Fields' car slammed into the crowd, described the horror of seeing her fiancé bleeding on the sidewalk and later learning that her friend, 32-year-old Heather Heyer, had been killed.

"I was confused. I was scared. I was worried about all the people that were there. It was a complete terror scene. It was blood everywhere. I was terrified," said Blair, who became tearful several times during her testimony.

During their testimony, some of the defendants used racial epithets and defiantly expressed their support for white supremacy

...the pernicious doctrine that laws were intended to be obeyed, that society works better when people don't pour shreiking from their places of worship every Friday for a weekend of rioting over insults real or imagined; and that cannibalism, beastiality, incest, murder, theft, rape, and similar activities are bad. A Dead White European (which invalidates his opinion) philosopher once opined that societies thrive when a person's word can be relied upon, and that a society which puts individual happiness first will invariably fail. Strangely enough, other successful societies, such as China, Japan, Korea, and those kinds of places could also be lumped with white supremacist societies, since they push the same values...
. They also blamed one another and the anti-fascist


...anybody you disagree with, damn them...


political movement known as Antifa
...the armed wing of the Democratic Party...
for the violence that erupted that weekend.

In closing arguments to the jury, the defendants and their lawyers tried to distance themselves from Fields and said the plaintiffs had not proved that they conspired to commit violence at the rally.

Before the trial, Judge Norman Moon issued default judgments against another seven defendants who refused to respond to the lawsuit. The court will decide damages against those defendants.



More about Integrity First for America. Amusingly — or not, as the case may be — not one of the words in the name is true of the organization:

Tech Billionaire Who Bankrolled Numerous Disinformation Projects Linked To $620,000 Donation To Fusion GPS's Legal Fund
Dated December 21, 2020
[DailyCaller] An anti-Trump group funded heavily by Reid Hoffman, a liberal billionaire tech titan who's bankrolled political disinformation peddlers, contributed $620,000 to a legal fund for Fusion GPS, the opposition research firm behind the controversial Steele dossier, financial filings show.

According to IRS


...the Internal Revenue Service; that office of the United States government that collects taxes and persecutes the regime's political enemies...


filings, The group Integrity First for America (IFA) made the contribution in 2018 for the legal defense fund of Bean LLC, the holding company for Fusion GPS.

IFA, which launched in October 2017, is the first entity to be identified as one of Fusion's benefactors. Initially billed as an anti-corruption group that planned to investigate Donald Trump
...His ancestors didn't own any slaves...
's business dealings, IFA has since turned it focus on litigation against white supremacist groups.

It is not clear whether Hoffman was aware that IFA has helped Fusion GPS.

The New York Times


... which still proudly displays Walter Duranty's Pulitzer prize...
reported in October 2017 that Hoffman planned to give more than $1 million to IFA. IFA's board chairwoman, Monica Graham, told Agence

La Belle France

-Press in February 2018 that the initial funding for the group came from Silicon Valley funders. She singled out Hoffman as a significant donor.

IFA received $2.9 million in contributions in 2017 and nearly $9 million in 2018, according to its filings with the IRS.

Hoffman has funded multiple anti-Trump and anti-Republican initiatives, some of which have faced accusations of pushing politically-charged disinformation.

Hoffman apologized in late 2018 after The New York Times reported that he was a top funder for a project spearheaded by the tech firm New Knowledge, which created fake online personas aimed at influencing conservatives voters in Alabama's Senate special election in December 2017.

According to The Times, the project's operators created thousands of fake Russian accounts that followed Republican candidate Roy Moore. The mass following generated national media coverage and fueled the narrative that Republicans were the party favored most by Russia.

New Knowledge worked closely with Fusion GPS, according to a book by Fusion founders Glenn Simpson and Peter Fritsch. The firm also contributed to a Senate Intelligence Committee report about Russia's efforts to push disinformation on social media.

Hoffman was an early backer to ACRONYM, the progressive tech company behind the botched app used in the Iowa Democratic caucuses earlier this year.

Another Hoffman-funded entity, American Engagement Technologies, published misleading Facebook ads from accounts designed to stifle Republican voter turnout in the special election. Facebook announced in January 2019 that it was investigating New for Democracy, another group Hoffman financed that was accused of publishing misleading news stories ahead of the 2018 midterms.

Dmitri Mehlhorn, who is reported to be Hoffman's top political adviser, was on the board for News for Democracy. He is also on the board of IFA.

Susie Buell, a Democratic activist who is close to Bill and Crooked Hillary Clinton

...former first lady, former secretary of state, former presidential candidate, Conqueror of Benghazi, Heroine of Tuzla, formerly described by her supporters as the smartest woman in the world, usually described by the rest of us as The Thing That Wouldn't Go Away. Politix is not one of her talents, but it's something she keeps trying to do...
, is also an IFA board member.

One of IFA's founding executives is Mary Mapes, a former CBS News producer who was fired in 2005 over her work on a report on fabricated documents that said George W. Bush dodged serving in the Vietnam War.
Posted by: trailing wife || 11/24/2021 00:00 || Comments || Link || E-Mail|| [208 views] Top|| File under: Antifa/BLM
International-UN-NGOs
EU Court of Justice keeps Hamas on list of terrorist organisations
[AlAhram] The Court of Justice of the European Union

...the successor to the Holy Roman Empire, only without the Hapsburgs and the nifty uniforms and the dancing...
upheld on Tuesday the acts of the Council of the European Union maintaining the Paleostinian movement

Hamas, the braying voice of Islamic Resistance®,

on the European list of terrorist organizations.
Posted by: trailing wife || 11/24/2021 00:00 || Comments || Link || E-Mail|| [39 views] Top|| File under: Hamas
Israel-Palestine-Jordan
The spy was in full sight – but no one looked
Not always infallible. Here's hoping the cost is not too high.

[DEBKA] How a spy came to serve Iran

...Formerly a fairly civilized nation ruled by a Shah, it became a victim of Islamic revolution in 1979...
out of the cherished sanctuary of an Israeli military chief-of-staff-turned-defense minister can't be explained away — certainly not by a stream of lame excuses emanating from the

Shin Bet

security service.

Omry Goren Gorochovsky, 37, had been at it for at least three years from April 2019 before he was discovered. He was working at the time as cleaner at the home of the ex-chief of staff

Benny Gantz

. The military chief had just launched into politics as leader of the opposition Blue-White party, when his mobile was invaded by Iran-backed hackers. This prompted the taunt that a leader who couldn't protect his own phone, could not aspire to protect the country.
Continued on Page 49
Posted by: trailing wife || 11/24/2021 00:00 || Comments || Link || E-Mail|| [163 views] Top|| File under: Govt of Iran Proxies
Gantz exposes Iran drone bases, says Tehran tried to fly TNT via UAV into West Bank
[IsraelTimes] Defense minister again threatens military strike if diplomatic efforts to halt Iran's nuclear program fall through

Defense Minister Benny Gantz revealed the locations of two Iranian drone bases that he said were used to conduct attacks against targets at sea in recent months.

According to Gantz, one of the sites is located in the area of Chabahar and the other is situated on Qeshm Island, just off the coast of the Iranian mainland.
Continued on Page 49
Posted by: trailing wife || 11/24/2021 00:00 || Comments || Link || E-Mail|| [76 views] Top|| File under: Govt of Iran
Qatar, Hamas seek to bypass Israeli curbs on cash funding for Gaza
[IsraelTimes] Under reported emerging deal, Qatari-funded fuel from Egypt will be sold in the Paleostinian coastal enclave, with proceeds going to pay civil servant wages

Qatar

...an emirate on the east coast of the Arabian Peninsula. It sits on some really productive gas and oil deposits, which produces the highest per capita income in the world. They piss it all away on religion, financing the Moslem Brotherhood and several al-Qaeda affiliates. Home of nutbag holy manYusuf al-Qaradawi...
and the

Hamas, a regional Iranian catspaw,

terror group are reportedly working on an agreement that will use Qatari-funded fuel to pay the wages of civil servants in the Gazoo
Continued on Page 49
Posted by: trailing wife || 11/24/2021 00:00 || Comments || Link || E-Mail|| [65 views] Top|| File under: Govt of Qatar (MB)
Syria-Lebanon-Iran
Berri to Find 'Formula' with Hizbullah over Cabinet Sessions
[An Nahar] The Baabda meeting between President Michel Aoun
...president of Leb, a wholly-owned subsidiary of Hizbullah...
, Parliament Speaker Nabih Knobby Berri
...Speaker of the Lebanese parliament, head of the Amal Shiite party aligned with Hezbollah, a not very subtle sock puppet of the Medes and Persians...
and Prime Minister
Najib Miqati was obviously a positive milestone, but many points remained unresolved, al-Liwaa newspaper said.

An understanding needs to be reached with Hizbullah
...Party of God, a Leb militia inspired, founded, funded and directed by Iran. Hizbullah refers to itself as The Resistance and purports to defend Leb against Israel, with whom it has started and lost one disastrous war to date, though it did claim victory...
, the newspaper said, adding that Berri "has showed flexibility" and has promised "to solve Hizbullah's objections and to work on finding a practical formula."

Also "no judicial solution has been found concerning the dismissal of lead investigator in Beirut port blast Judge Tarek Bitar," the newspaper said.

Well informed sources told al-Liwaa that the meeting, that broke the ice between Aoun and Berri, indicates that files are being discussed and that a dialogue has started but the date for an upcoming Cabinet session has not been set yet.



COMMENTS 3
Thumbansarullah 11 hours ago
God bless our Shia resistance for finding the Formula to free Lebanon from the Saudi-American-Israeli-Bengali-Libyani-Morocani-Somali-Bahraini-Emirati coalition and its evil scheme towards Lebanon.

The formula is Army-Resistance-Shia minus Bitar.

Shia Shea Shia !!!

Missingsingldad 5 hours ago
God rid us of the party of demons... the destroyer of Lebanon... the murderer of thousands of Arabs. Hell, Nasrallah killed more arabs than Israel have in the last 60 years. TFEH!

Missingeasygoing 9 hours ago
Formula is take that CANCER & you out of Lebanon piece of shit!!



Posted by: Fred || 11/24/2021 00:00 || Comments || Link || E-Mail|| [37 views] Top|| File under: Hezbollah
Rojava hands ISIS-linked orphan to Norway
[Rudaw] A Norwegian orphan whose parents were affiliated with the Islamic State

...formerly ISIS or ISIL, depending on your preference. Before that they were al-Qaeda in Iraq, as shaped by Abu Musab Zarqawi. They're really very devout, committing every atrocity they can find in the Koran and inventing a few more. They fling Allah around with every other sentence, but to hear western pols talk they're not really Moslems....
(ISIS) has been handed over to a delegation from the Nordic country, an official from northeast Syria (Rojava) said on Tuesday.

"An orphaned Norwegian child from ISIS families was handed over to a delegation representing the Norwegian Ministry of Foreign Affairs" on Monday, the co-chair of Rojava's foreign relations commission Abdulkarim Omar said in a tweet.

Abdulkarim did not disclose which camp the child was taken from.

The Kurdish-led Syrian Democratic Forces (SDF) arrested thousands of ISIS fighters along with their wives and children when they took control of the group's last stronghold in Syria in March 2019. Most of these people are held at al-Hol and Roj camps.

A total of 40,000 children from 60 different countries were living in dire conditions in both Roj and al-Hol camps, Save the Children warned in a report in late September.
Posted by: trailing wife || 11/24/2021 00:00 || Comments || Link || E-Mail|| [73 views] Top|| File under: Islamic State
Liberman: Iran will have nukes in 5 years; that's the 'most conservative estimate'
Thank goodness that estimate keeps moving back.

[IsraelTimes] Finance Minister

Avigdor Liberman

predicts Iran

...Formerly a fairly civilized nation ruled by a Shah, it became a victim of Islamic revolution in 1979...
will obtain a nuclear weapon within five years, even if a new nuclear agreement with world powers is reached.

"The most conservative estimate is that with an agreement, Iran will have nuclear [capability] within five years," says Liberman. "Looking at the amount of enriched uranium it currently has... it's enough for one nuclear bomb at least."

He suggests Israel will be forced to act alone to thwart Iran from reaching this threshold.

"We must make a decision alone. The most conservative estimate is that it will take five years, at most, until Iran has nuclear capability," he repeats.

Liberman makes the comments at a counter-terrorism conference in Herzliya.
Posted by: trailing wife || 11/24/2021 00:00 || Comments || Link || E-Mail|| [114 views] Top|| File under: Govt of Iran
Who's in the News
23
[untagged]
7
Islamic State
6
Antifa/BLM
4
Mob Rule
3
Hezbollah
2
Taliban/IEA
2
Govt of Iran
2
Arab Spring
2
Govt of Iran Proxies
1
Hayat Tahrir al-Sham (al-Nusra)
1
Commies
1
Migrants/Illegal Immigrants
1
Moslem Colonists
1
Sublime Porte
1
Tin Hat Dictators, Presidents for Life,
1
Tin Hat Dictators, Presidents for Life, & Kleptocrats
1
[untagged]
1
Govt of Pakistan
1
Govt of Qatar (MB)
1
Hamas
Bookmark
E-Mail Me
The Classics
The O Club
Rantburg Store
The Bloids
The Never-ending Story
Thugburg
Gulf War I
The Way We Were
Bio
Merry-Go-Blog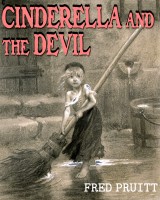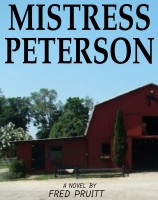 On Sale now!


A multi-volume chronology and reference guide set detailing three years of the Mexican Drug War between 2010 and 2012.

Rantburg.com and borderlandbeat.com correspondent and author Chris Covert presents his first non-fiction work detailing the drug and gang related violence in Mexico.

Chris gives us Mexican press dispatches of drug and gang war violence over three years, presented in a multi volume set intended to chronicle the death, violence and mayhem which has dominated Mexico for six years.
Click here for more information


Meet the Mods
In no particular order...


Steve White
Seafarious
Pappy
lotp
Scooter McGruder
john frum
tu3031
badanov
sherry
ryuge
GolfBravoUSMC
Bright Pebbles
trailing wife
Gloria
Fred
Besoeker
Glenmore
Frank G
3dc
Skidmark
Alaska Paul



Better than the average link...



Rantburg was assembled from recycled algorithms in the United States of America. No trees were destroyed in the production of this weblog. We did hurt some, though. Sorry.
44.200.30.73

Help keep the Burg running! Paypal: