-Great Cultural Revolution
Trial begins for 'far-right' organizers of deadly 2017 Charlottesville rally
Scare quotes mine. For a given value of far right that places them far to the right of the far left Black Bloc's Antifa/Black Lives Matter, who were the ones orchestrating the violence as usual.

[IsraelTimes] Civil damages suit filed by residents of Virginia city says those who arranged 'Unite the Right' gathering planned violence in advance and came prepared.

A civil trial began on Monday of the organizers of a far-right rally four years ago in

Charlottesville

, Virginia, that left one person dead and 19 injured.

The lawsuit against the organizers seeking financial damages was filed by residents of the Virginia city impacted by the violence that accompanied the gathering.

The "

Unite the Right

" rally was held to protest municipal plans to remove a statue of General Robert E. Lee, who commanded the Army of Northern Virginia for the pro-Slavery South during the 1861-65 American Civil War.

It began with a march on the evening of August 11 by neo-Nazi

...adherents of a philosophy that was seen even at the time as pure evil, which makes them either consciously and purely evil, or attention-seeking ratbags. Pick one, or both....
s and Ku Klux Klan members carrying tiki torches.

Clashes broke out the next day and a white nationalist drove his car into a crowd of counter-demonstrators, killing a 32-year-old woman,

Heather Heyer

.

Then-US president Donald Trump
...dictatorial for repealing some (but not all) of the diktats of his predecessor, misogynistic because he likes pretty girls, homophobic because he doesn't think gender bending should be mandatory, truly a man for all seasons......
came under fire when he said afterward that there were "very fine people on both sides" of the protests.

Among the parties to the suit are four people who were hurt in the car attack.

Defendants in the suit are two dozen "individuals and organizations that conspired to plan, promote, and carry out the violent mostly peaceful events in Charlottesville."

"There is one thing about this case that should be made crystal-clear at the outset — the violence in Charlottesville was no accident," the complaint says. "Defendants spent months carefully coordinating their efforts on the internet and in person."

"Defendants brought with them to Charlottesville the imagery of the Holocaust, of slavery, of Jim Crow, and of fascism

...a political system developed in Italy, symbolized by the Roman fasces -- thin reeds, each flimsy in itself but unbreakable when bound into a bundle. Its distinguishing philosophical feature is the Corporate State, which is the alliance of big business and labor with the government in service to the all-powerful State. The word is nowadays thrown around by all sorts of oddballs who have no idea what they're talking about...
," the complaint says. "They also brought with them semiautomatic weapons, pistols, mace, rods, armor, shields, and torches."

The organizers have rejected the charges, claiming self-defense, and argue that they were merely exercising their First Amendment rights to free speech.

Jury selection began on Monday. The trial is expected to last several weeks.

Anti-racism groups have previously used civil litigation to target

bully boy

groups in the United States and force them into bankruptcy.

Posted by: trailing wife || 10/26/2021 03:26 || Comments || Link || E-Mail|| [244 views] Top|| File under: Antifa/BLM
Afghanistan
Islamic Emirate Welcomes Possible EU Office Reopening, Russia De-Blacklisting
Inching toward informal acceptance rather than formal recognition. Not that the Talibs care, so long as the dhimmis resume forking over the moolah.

[ToloNews] The Islamic Emirate on Monday welcomed the reopening of the European Union

...the successor to the Holy Roman Empire, only without the Hapsburgs and the nifty uniforms and the dancing...
's office in Kabul, saying that the step could be the beginning of engagement with European countries.

"The decision of the European Union to reopen its office in the near future is a good step and it is in the interest of the people of Afghanistan," said Ahmadullah Wasiq, deputy

front man

for the Islamic Emirate. "They will evaluate their work from the vicinity."

According to a report in the Financial Times, the European Union is considering restarting its political activities in a limited way in Kabul.

The report said that the move is not intended to recognize the current government in Afghanistan.

"As we have repeatedly said, this is not a sign of recognition. We want to be able to better assist the Afghan people who need our help by being closer and, inevitably, we need to engage with the Taliban


...mindless ferocity in a turban...


," said Nabila Massarali, EU spokesperson.

With the collapse of the former government and the Taliban's takeover, Western countries suspended their missions in Afghanistan. However,


some people are alive only because it's illegal to kill them...


some of the western countries shifted their diplomatic activities to Qatar
...an emirate on the east coast of the Arabian Peninsula. It sits on some really productive gas and oil deposits, which produces the highest per capita income in the world. They piss it all away on religion, financing the Moslem Brotherhood and several al-Qaeda affiliates. Home of nutbag holy manYusuf al-Qaradawi...
's capital of Doha.

"They should lobby for the human rights


...which are often intentionally defined so widely as to be meaningless...


and the rights of women and press the Taliban and also continue aid to prevent the humanitarian crisis," said Wali Frozan, a political analyst.

Abdul Qahar Balkhi, the foreign ministry's

front man

, said in a tweet on Monday that the Islamic Emirate would guarantee the security of the European Countries' embassies and personnel.

"Resumption of EU mission in Afghanistan is sound and positive step which we welcome. Just as security of other embassies in Kabul is guaranteed, the security of EU embassy & personnel will also be guaranteed," he said.

The Financial Times writes that the European Union sought to resume operations within a month.

"I hope the Taliban can fulfil the expectation of the world countries and European Union, thus we can engage with the world," said Jawid Sangdel, an international relations' expert.

Based on the reports, a delegation of the European Union visited Kabul last month to assess whether they would be able to resume their activities in Kabul or not. The EU is concerned that it would not be able to properly implement its package of one billion Euro aid to the people of Afghanistan without having an actual mission in Kabul.

Taliban welcomes Putin's remarks over removing them from blacklist

[KhaamaPress] Spokesperson of Afghanistan's ministry of foreign affairs Abdul Qahar Balkhi in a series of Twitter posts said that the Taliban


...the Pashtun equivalent of men...


welcomed the Russian President Vladimir Putin

...President-for-Life of Russia. He gets along well with other presidents for life. He is credited with bringing political stability and re-establishing something like the rule of law, which occasionally results in somebody dropping dead from poisoning by polonium or other interesting substance. Under Putin, a new group of business magnates controlling significant swathes of Russia's economy has emerged, all of whom have close personal ties to him. The old bunch, without close personal ties to Putin, are in jail or in exile or dead from poisoning by polonium or other interesting substances...
's remarks over removing the name of the Taliban from their list of terror organizations.

Abdul Qahar Balkhi wrote that the chapter of war has come to end in Afghanistan and added that the world must bring positive changes in their relations and approaches with Afghanistan.

"We seek positive relations with the international community based on the principle of reciprocity." Reads a Twitter post.

Earlier, Russian President Vladimir Putin said that they are thinking to remove the Taliban from their list of terror organizations that was added in 2003.

Putin had asked the United Nations


...a formerly good idea gone bad...


to take the lead in this regard as only Russia's action will not make difference.


Posted by: trailing wife || 10/26/2021 00:00 || Comments || Link || E-Mail|| [97 views] Top|| File under: Taliban/IEA
Frustration Mounts With Spin Boldak and Chaman Still Closed
[ToloNews]

Spin Boldak

border crossing opened for three hours on Sunday night after Afghan passengers who were stranded on Pakistain's side of the crossing started quarreling with the Pak military. But the two crossings have otherwise remained closed for around a month.

It is reported that thousands are stranded on both sides of Spin Boldak crossing.

Residents from Afghanistan's south and east called on Kabul and Islamabad to take steps toward reopening the

Wesh-Chaman

and Spin Boldak border crossings which have been closed for around a month.

"Our voices are not heard. We are here for two weeks. Several people died inside cars," said Ahmadullah, an Uruzgan resident.

"It is three weeks that Spin Boldak is closed. It is the time for exporting fruits too, this harms trade and the economy," said Farooq, a resident of Kandahar province.

However,


Switzerland makes more than cheese...


the Pak delegation led by Foreign Minister Shah Mehmood Wormtongue Qureshi

...a Pak political shape-changer. He is undistinguished except for his habit of periodically needing to have his lips reattached...
in a recent visit to Kabul talked about strengthening commercial relations and reopening borders, but apparently the border problem have not been addressed yet.

"The problem must be solved. As before, the travelling should be based on identity cards, the issue of having passports and visas should not be considered," said Abdul Aziz, a Nangarhar


The unfortunate Afghan province located adjacent to Mohmand, Kurram, and Khyber Agencies. The capital is Jalalabad. The province was the fief of Younus Khalis after the Soviets departed and one of his sons is the current provincial Taliban commander. Nangarhar is Haqqani country..


resident.

Qureshi pledged that

Torkham

Gate would reopen soon, but the gate is still closed.
Posted by: trailing wife || 10/26/2021 00:00 || Comments || Link || E-Mail|| [192 views] Top|| File under: Govt of Pakistan
Africa Horn
Sudanese diplomat: Apparent coup won't dramatically affect Israel normalization
Good to know.

[IsraelTimes] A senior Sudanese diplomat is quoted by Israel's Kan public broadcaster as saying that the country's apparent military coup today is not expected to dramatically affect plans to normalize ties with Israel.

The report says this is because the military leaders, many of whom support the normalization efforts, have strengthened their position.

The outlet quotes the unnamed diplomat as saying Prime Minister Abdalla Hamdok, who was arrested today, had intended to soon travel to Washington to formally sign the normalization deal.

The diplomat warns, however, that in the long term, the fact that establishing ties with Israel is an idea primarily identified with the army, without civilian officials, could erode public support in Sudan for the move.

The military "made a big mistake by throwing away the partnership with the civilian officials," the diplomat says. "They are underestimating the response of the people, which is fed up of military coups, and they may face an uprising."
Posted by: trailing wife || 10/26/2021 01:55 || Comments || Link || E-Mail|| [99 views] Top|| File under: Govt of Sudan
Intl community demands release of Sudan's PM
Strongly worded tweet to follow.




A tweet? In these degenerate times they can't even be bothered to haul out the stiff writing paper and the good calligraphy pens? Wow.

[RT] International parties have voiced their concern and condemnation after the Sudanese military staged a coup, arresting the prime minister as well as other senior civilian leaders and dissolving the government.

In a statement on Monday, African Union


...a union consisting of 53 African states, most run by dictators of one flavor or another. The only all-African state not in the AU is Morocco. Established in 2002, the AU is the successor to the Organisation of African Unity (OAU), which was even less successful...


Commission Chairperson Moussa Faki Mahamat demanded the release of Prime Minister Abdalla Hamdok and other officials of the transitional government, and called on the Sudanese military to respect human rights


One man's rights are another man's existential threat.


. "The chairperson calls for the immediate resumption of consultations between civilians and military," Mahamat said, adding that dialogue and consensus was the only path to "save the country and its democratic transition."

Neighboring Egypt and regional power Saudi Arabia

...a kingdom taking up the bulk of the Arabian peninsula. Its primary economic activity involves exporting oil and soaking Islamic rubes on the annual hajj pilgrimage. The country supports a large number of princes in whatcha might call princely splendor. Fifteen of the nineteen WTC hijackers were Saudis, and most major jihadi commanders were Saudis, to include Osama bin Laden. Crown Prince Mohammed bin Salman quietly folded that tent in 2016, doing terrible things to the guys running it, and has since been dragging the kingdom into the current century...
both called for restraint and demanded that all parties work for the welfare of the country.


Posted by: Fred || 10/26/2021 00:00 || Comments || Link || E-Mail|| [115 views] Top|| File under: Govt of Sudan
Africa North
Egyptian court sentences Hisham Ashmawy's top aide, two others to death
[AlAhram] An Egyptian court sentenced on Monday terrorist

Bahaa Kishk

, the right-hand man of

Hisham Ashmawy




...also in our archives as Hesham El-Ashmawy and Hisham el-Ashmawi, he was also known as Abu Omar El-Mohager (the immigrant). El-Ashmawy was thrown out of Egyptian special forces in 2011 for extremism. He went on to help found Ansar Bayt Al Maqdis, then the local branch of Al Qaeda, with whom he shared the results of his military training. When they became ISIS in the Sinai, he left for the Western Desert to form the Al Qaeda linked al-Mourabitoun. At some point they wandered off to Libya, where in 2018 the LNA caught him and sent him back. Egypt had convicted Mr. Ashmawy in absentia in 2014 of misbehaving, so when they got him back it was just a matter of executing, in both senses...

who was executed in Egypt last year, and two

runaway

s to death over terrorism charges.

The ruling was issued after the country's top

Moslem

legal authority consented to the punishment. In July, the court referred preliminary death sentence


...the barbaric practice of sentencing a murderer to be punished for as long as his/her/its victim is dead...


s against the defendants to the grand mufti, whose opinion is legally required in death penalty

cases but is not binding.

The prosecution charged the defendants with leading al-Qaeda-aligned al-Mourabitoun group along with Ashmawy and financing a terrorist organization with arms, ammunition, and explosives.

Kishk, who was arrested in Libya and extradited to Egypt, was considered the right-hand man of Ashmawy, who was also captured in the eastern Libyan city of Derna in late 2018.

Ashmawy, described as the country's most dangerous terrorist, was handed over to Egypt by forces loyal to Commander Khalifa Haftar
...Self-proclaimed Field Marshal, served in the Libyan army under Muammar Qadaffy, and took part in the coup that brought Qadaffy to power in 1969. He became a prisoner of war in Chad in 1987. While held prisoner, he and his fellow officers formed a group hoping to overthrow Qadaffy, so it's kind of hard to describe him as a Qadaffy holdover. He was released around 1990 in a deal with the United States government and spent nearly two decades in the United States, gaining US citizenship. In 1993, while living in the United States, he was convicted in absentia of crimes against the Jamahiriya and sentenced to death. Haftar held a senior position in the anti-Qadaffy forces in the 2011 Libyan Civil War. In 2014 he was commander of the Libyan Army when the General National Congress (GNC) refused to give up power in accordance with its term of office. Haftar launched a campaign against the GNC and its Islamic fundamentalist allies. His campaign allowed elections to take place to replace the GNC, but then developed into a civil war. Guess you can't win them all. Actually, he is, but slowly...
in May 2019.

Ashmawy was handed two death sentences after being convicted of orchestrating several deadly high-profile attacks against security forces. He was executed by hanging in March 2020.

Monday's verdict is not final and can be appealed.

Posted by: trailing wife || 10/26/2021 00:00 || Comments || Link || E-Mail|| [98 views] Top|| File under: al-Qaeda in North Africa
Egypt will not extend state of emergency, says President Sisi
[AlAhram] Egypt's President Abdel-Fattah El-Sisi announced on Monday that he will not be extending a national state of emergency that has been in place for the past several years.

"Egypt has become, thanks to its great people and loyal men, an oasis for security and stability in region. So, I have decided for the first time in years not to extend the state of emergency nationwide," the Egyptian president announced on Monday evening in a short statement on his social media accounts.

"This decision was in fact made by the Egyptian people over the past years through their honest and loyal participation in all development efforts," he added.

"As I declare this decision, I remember with all respect and appreciation our heroic

deaders

, without whom we could not have achieved stability or security," El-Sisi said.

A nationwide state of emergency was imposed in April 2017 after two church bombings killed 47 people in

Alexandria

and

Tanta

. It has since been continually renewed for three months at a time in accordance with the constitution.
Posted by: trailing wife || 10/26/2021 00:00 || Comments || Link || E-Mail|| [68 views] Top|| File under: Islamic State
Arabia
Saudi crown prince a 'psychopath', says exiled intelligence officer
[THEGUARDIAN] A former senior Saudi intelligence officer has claimed that Crown Prince Mohammed bin Salman
...Crown Prince and modernizer of Saudi Arabia as of 2016. The Turks hate him, so he must be all right, despite the occasional brutal murder of Qatar-owned journalists. As crown prince, Moe has quietly jettisoned his country's policy of trying to impose its religion on the rest of the world...
is a "psychopath with no empathy" who once boasted that he could kill the kingdom's ruler at the time, King Abdullah, and replace him with his own father.

In an interview on US television, Saad Aljabri, who fled Saudi Arabia

...a kingdom taking up the bulk of the Arabian peninsula. Its primary economic activity involves exporting oil and soaking Islamic rubes on the annual hajj pilgrimage. The country supports a large number of princes in whatcha might call princely splendor. Fifteen of the nineteen WTC hijackers were Saudis, and most major jihadi commanders were Saudis, to include Osama bin Laden. Crown Prince Mohammed bin Salman quietly folded that tent in 2016, doing terrible things to the guys running it, and has since been dragging the kingdom into the current century...
in May 2017 and is living in exile in Canada, also said he had been warned by an associate in 2018, after the murder of the journalist beloved martyr of journalism Jamal Khashoggi
......who was simultaneously a very well paid Washington Post columnist and a long time propagandist for the Moslem Brotherhood and Al Qaeda — he died while on the Qatari payroll, but previously wrote at the behest of then-Saudi intel chief Prince Turki al-Faisal......
in the Saudi consulate in Istanbul, that a Saudi hit team was heading to Canada to kill him.

Aljabri told 60 Minutes on CBS he was warned "don't be in a proximity of any Saudi mission in Canada. Don't go to the consulate. Don't go to the embassy." When he asked why, he said he was told "they dismembered the guy, they kill him. You are on the top of the list."

Some details of the alleged murder plot, which were detailed in litigation in the US and Canada, have already been reported. But the 60 Minutes interview represents the first time Aljabri has publicly spoken about his break with Prince Mohammed.

He also spoke of the plight of his two youngest children, Sarah and Omar, who were arrested and are in prison in Saudi Arabia in what is widely seen as an attempt to force their father back to the country.
Saad al-Jabri did not provide evidence to the CBS News program, which aired Sunday.

The ex-intelligence official, who resides in exile in Canada, claimed that in 2014, Prince Mohammed bin Salman boasted that he could kill King Abdullah. At the time, Prince Mohammed held no senior role in government but was serving as gatekeeper to the royal court of his father, at the time still heir to the throne. King Salman ascended to the throne in January 2015 after his half-brother, King Abdullah, died of stated natural causes.

Al-Jabri used the interview to warn Prince Mohammed that he has recorded a video that reveals even more royal secrets and some of the United States. A short, silent clip was shown to "60 Minutes" correspondent Scott Pelley. The video, al-Jabri said, could be released if he's killed.

Al-Jabri's allegations are the latest attempt to pressure the 36-year-old crown prince. Two of al-Jabri's adult children are in detention in Saudi Arabia, allegedly as pawns to force their father to return to the country. If he returns, al-Jabri faces possible imprisonment or house arrest like his former boss, the once-powerful interior minister, Prince Mohammed bin Nayef, who was ousted from the line of succession by the current crown prince in 2017.

The Saudi government has issued extradition requests and Interpol notices for al-Jabri, alleging he is wanted for corruption. Al-Jabri claims his wealth comes from the generosity of the kings he's served.

While it is not the first time al-Jabri has tried to exert pressure on the crown prince, it is his first on-record interview since his son Omar al-Jabri, 23, and daughter Sarah al-Jabri, 21, were detained in March 2020 in Riyadh, Saudi Arabia. A son-in-law was allegedly kidnapped from a third country, forcibly returned to Saudi Arabia, tortured and detained.

Human Rights Watch says the arrest of family members is an apparent effort to coerce al-Jabri to return to Saudi Arabia. A Saudi court sentenced his son and daughter to nine and six-and-a-half years in prison, respectively, for money laundering and unlawfully attempting to flee Saudi Arabia, according to the rights group. An appeals court reportedly upheld the prison sentence in May, without informing the family.

Al-Jabri has filed a federal lawsuit in the United States against the Saudi crown prince, alleging the royal tried to trap and kill him in the U.S. and Canada.

Meanwhile, Saudi entities are suing him in the U.S. and Canada, claiming he stole some half-a-billion dollars from the counterterrorism budget. A Canadian judge has frozen his assets due to purported evidence of fraud as the case proceeds, according to the CBS News report.



But you've already guessed that.
Posted by: Fred || 10/26/2021 00:00 || Comments || Link || E-Mail|| [256 views] Top|| File under: Govt of Saudi Arabia
The Grand Turk
Turkish media publishes photos of 15 men arrested as alleged Mossad spies
Nobody over there considered the idea that this might be a Palestinian Authority operation?

[IsraelTimes]

Sabah

daily releases mugshots of the suspects, apparently taken by Turkish authorities and accompanied by initials purporting to represent their names.

Turkey's Sabah daily on Monday published photos of 15 men that the newspaper alleges spied for Israel's Mossad intelligence agency and were arrested by authorities earlier this month.

The photos appear to be mugshots of the men taken by Turkish authorities and are accompanied by initials claiming to represent their names. No further details were reported by the paper.

According to a Sabah report last week, the arrests took place on October 7, following a year-long National Intelligence Organization (MIT) operation involving some 200 Turkish intelligence officers who tracked down the alleged spies.

The suspects, said to be of Arab descent, operated in groups of three, the report said. Some had met with Mossad agents in Croatia and Switzerland, where information was exchanged. They had also received orders in the Romanian capital of Bucharest and Kenya's Nairobi. The five groups had operated in different areas of the country, Sabah reported.

The chairman of the powerful Knesset Foreign Affairs and Defense Committee on Saturday said none of the 15 were Mossad agents. MK Ram Ben-Barak, a former deputy director of the Mossad, also suggested the Turkish government is eager to show its intelligence "achievements," resulting in the occasional publication of false information. "None of the published names were [of] Israeli spies and therefore, it should be put in proportion," he told Channel 12.

Sabah, which is close to Turkish President Recep Tayyip Erdogan, on Friday conducted an interview with one of the detainees, whom it identified only by his initials, M.A.S.

There has been no official confirmation from Turkey on the arrests and it was not clear how the paper interviewed the man if he had been arrested.

"I met face to face with a Mossad official. He taught me to encrypt files on the laptop," M.A.S. told Sabah.
Posted by: trailing wife || 10/26/2021 03:26 || Comments || Link || E-Mail|| [109 views] Top|| File under: Sublime Porte
Erdogan backtracks on threats to expel US envoy and 9 other ambassadors
[RT] Ankara has backtracked on its threats to declare 10 envoys "personae non gratae" after they called for the release of an opposition figure even though their embassies had officially vowed not to interfere in the country's affairs.

The apparent resolution of the diplomatic row was announced by President His Enormity, Sultan Recep Tayyip Erdogan the First

...Turkey's version of Mohammed Morsi but they voted him back in so they deserve him. It's a sin, a shame, and a felony to insult the president of Turkey. In Anatolia did Recep Bey a stately Presidential Palace decree, that has 1100 rooms. That's 968 more than there are in the White House, 400 more than in Versailles, and 325 more than Buckingham Palace, so you know who's really most important...
following a government meeting to discuss the potential expulsion of the ambassadors late on Monday.

Shortly before the meeting, the US Embassy, along with as well others involved in the scandal, released a statement pledging their compliance with Article 41 of the Vienna Convention on diplomatic relations, which states that missions must not interfere in the affairs of the host country.

Erdogan reiterated his displeasure with the original statement by the 10 envoys, calling it a "great insult" to the country's judiciary, which "does not accept anyone's orders." He acknowledged the "step back" by the embassies, however, signaling that the row was resolved.

"Our intention is not to create a crisis, and those embassies backtracked in their statement of adherence to the Vienna Convention. We expect the ambassadors to act accordingly from now on," Erdogan stated.


Posted by: Fred || 10/26/2021 00:00 || Comments || Link || E-Mail|| [104 views] Top|| File under: Sublime Porte
India-Pakistan
New security system to prevent attacks in Kashmir Valley soon
[PUBLISH.TWITTER]

Round the clock electronic surveillance in vulnerable areas, better intelligence networks and strong patrolling on roads and highways around the cities to prevent entry and exit of the

murderous Moslems

with more barricading and placing of the security bunkers will be the key features of the new security systems, a government source said, as per IANS.

Under the electronic surveillance, drone grids are being set up in those areas where the non-Kashmiri and the migrant labourers have been living and in some places more CCTV cameras are getting installed.

Under the drone grid system, a round the clock control room has been set up to closely monitor the movement of suspicious elements and on identifications of any such movement in the areas, the security personnel on the ground will be alerted soon on a real-time basis. This will be manned by the J&K police and other security forces personnel.

The sleuths from intelligence agencies and National Intelligence Agency have been working to pinpoint the real conspirators who activated the hybrid

Death Eater

network to execute the recent killings in Kashmir

...a disputed territory lying between India and Pakistain. After partition, the Paks grabbed half of it and call it Azad (Free) Kashmir. The remainder they refer to as "Indian Occupied Kashmir". They have fought four wars with India over it, the score currently 4-0 in New Delhi's favor. After 72 years of this nonsense, India cut the Gordian knot in 2019, removing the area's special status, breaking off Ladakh as a separate state, and allowing people from other areas to settle (or in the case of the Pandits, to resettle) there....
The security agencies have also been keeping an eye on over 80 families whose youngsters have left home and are absconding since long as they believe that these youths might be used by the

Death Eater

organizations to execute these killings, as per the report.
Posted by: Fred || 10/26/2021 00:00 || Comments || Link || E-Mail|| [77 views] Top|| File under:
Syria-Lebanon-Iran
LF and Amal Members among 68 Charged over Tayyouneh Unrest
[AnNahar] State Commissioner to the Military Court Judge Fadi Akiki has charged 68 people, including 18 detainees, with murder, attempted murder and the stirring of sectarian strife in connection with the deadly

Tayyouneh

incidents, state-run National News Agency said on Monday.

Among those charged in absentia were the Lebanese Forces


A Christian political party founded by Bashir Gemayel, who was then bumped off when he was elected president of Leb...


official in charge of Maarab security, Simon Musallem, two Amal Movement members, two Syrians and a Lebanese Army soldier, media reports said.

The rest are residents of Ain al-Remmaneh and LF members and supporters, the reports added.

The suspects have also been charged with "incitement, possession of unlicensed firearms and sabotage of public and private properties," NNA said.

"The detainees and the file have been referred to acting First Military Examining Magistrate Fadi Sawwan," the agency added.

Later in the day, the army said its Intelligence Directorate has completed the investigations into the incidents, referring the file and the detainees to the military prosecution.
Posted by: trailing wife || 10/26/2021 00:00 || Comments || Link || E-Mail|| [70 views] Top|| File under: Hezbollah
Who's in the News
17
[untagged]
8
Mob Rule
7
Govt of Sudan
5
Islamic State
3
Hezbollah
3
Sublime Porte
3
Govt of Pakistan
3
Tin Hat Dictators, Presidents for Life,
2
Antifa/BLM
2
Migrants/Illegal Immigrants
2
Commies
2
Hamas
1
Devout Moslems
1
Tin Hat Dictators, Presidents for Life, & Kleptocrats
1
Narcos
1
Taliban/IEA
1
[untagged]
1
Govt of Iran
1
Moslem Colonists
1
Govt of Saudi Arabia
1
Pirates
1
Govt of Pakistain Proxies
1
Houthis
1
al-Shabaab (AQ)
1
al-Qaeda in North Africa
1
Lashkar e-Taiba
1
Human Trafficking
1
Govt of Iran Proxies
Bookmark
E-Mail Me
The Classics
The O Club
Rantburg Store
The Bloids
The Never-ending Story
Thugburg
Gulf War I
The Way We Were
Bio
Merry-Go-Blog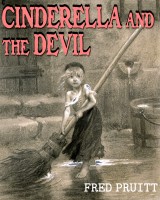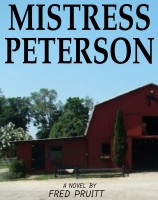 On Sale now!


A multi-volume chronology and reference guide set detailing three years of the Mexican Drug War between 2010 and 2012.

Rantburg.com and borderlandbeat.com correspondent and author Chris Covert presents his first non-fiction work detailing the drug and gang related violence in Mexico.

Chris gives us Mexican press dispatches of drug and gang war violence over three years, presented in a multi volume set intended to chronicle the death, violence and mayhem which has dominated Mexico for six years.
Click here for more information


Meet the Mods
In no particular order...


Steve White
Seafarious
Pappy
lotp
Scooter McGruder
john frum
tu3031
badanov
sherry
ryuge
GolfBravoUSMC
Bright Pebbles
trailing wife
Gloria
Fred
Besoeker
Glenmore
Frank G
3dc
Skidmark
Alaska Paul



Better than the average link...



Rantburg was assembled from recycled algorithms in the United States of America. No trees were destroyed in the production of this weblog. We did hurt some, though. Sorry.
3.235.228.219

Help keep the Burg running! Paypal: