-Obits-
Military General who Ruled Egypt after Mubarak Ouster Dies
[AnNahar]

Hussein Tantawi

, the Egyptian general who ruled the country following the Arab Spring uprising that removed longtime autocrat Hosni Mubarak


...The former President-for-Life of Egypt, dumped by popular demand in early 2011...


, died on Tuesday, Egypt's presidency said. He was 85.

Field Marshal Tantawi was Mubarak's loyal defense minister for some 20 years. But it was Tantawi who led the country after the then-chief spy Omar Suliman announced on state television


... and if you can't believe state television who can you believe?


on Feb. 11, 2011, that Mubarak was stepping down after the 18 days of protest against his government.

Tantawi went on to chair the Supreme Council of the Armed Forces, which took power. Under his leadership, the military strengthened its tight grip on the country, outlawing dissent, and largely returned to using the same tactics that were in place under Mubarak and that protesters had decried.

Born in October 1935, Tantawi, who suffered from age-related health problems in recent months, died in a hospital in Cairo, according to a person close to his family, who spoke on condition of anonymity because he was not authorized to talk to the media.

His death came 19 months after Mubarak died in a Cairo military hospital in February last year.

Tantawi, appointed defense minister in 1991, ran Egypt for 17 months until the election in June 2012 of Islamist President Mohammed Morsi, Egypt's first democratically elected leader.

Morsi removed Tantawi and the country's chief of staff, Sami Enan, in August that year, following a deadly

bad boy

attack in the Sinai Peninsula.

Abdel Fattah el-Sissi, now president, was the head of the military intelligence at the time. Morsi named el-Sissi defense minister, replacing Tantawi, his longtime mentor. al-Sissi would eventually oversee Morsi's removal from power in 2013, amid more street protests against the Islamist's brief rule.

Under Tantawi and el-Sissi, rights groups have accused the country's security apparatus of repeated violations, including the targeting of protesters and the arrest and detention of political opposition members and dissenting citizens.
Posted by: trailing wife || 09/22/2021 00:12 || Comments || Link || E-Mail|| [100 views] Top|| File under: Arab Spring
-Great Cultural Revolution
Soros-Linked Open Borders Activists Demand 'Citizenship for All' Illegal Aliens
How many of them are activists by day, Antifa and other Black Bloc "activists" by night?

[Breitbart] A number of open borders organizations linked to billionaire

George Soros




...and no doubt some or all the other Progressive millionaire/billionaire activist donors as well, though naming them doesn't elicit the same shiver of horror — and all their interlocking charities is a forensic accountant's dream and a nightmare to untangle for the rest of us...

deployed activists across Washington, DC, on Tuesday, demanding "citizenship for all" illegal aliens living in the United States.

Days ago, Senate Parliamentarian

Elizabeth MacDonough

ruled that a massive amnesty plan for illegal aliens could not be slipped into Senate Democrats' $3.5 trillion filibuster-proof budget reconciliation package.

In response, open borders groups like CASA de Maryland, Make the Road NY, United We Dream, United Farm Workers, the SEIU, and the Center for Popular Democracy sent activists out across Washington, DC to demand Congress include amnesty in a budget package regardless of MacDonough's ruling.

CASA de Maryland, United We Dream, and the Center for Popular Democracy, as Breitbart News has reported in the past, have been financially linked to Soros' Open Society Foundation for years.

Senate Majority Leader Chuck Schumer (D-NY) along with Sens. Alex Padilla (D-CA) and Bob Menendez (D-NJ) spoke at a rally alongside Center for Popular Democracy activists. Rep. Ilhan Omar (D-MN) also spoke at the rally.

For months, Democrats had hoped to slip an amnesty for illegal aliens enrolled and eligible for the Deferred Action for Childhood Arrivals (DACA) program, those employed on United States farms, those with Temporary Protected Status (TPS), and those deemed "essential workers" into their budget reconciliation package.

In August, a budget resolution framework put forth by Democrats revealed the amnesty would cost American taxpayers at least $107 billion.

After MacDonough's ruling this week, Menendez revealed that Senate Democrats are planning a different style of amnesty — one that would give green cards, and eventually naturalized American citizenship, to any illegal alien who claims to have lived in the U.S. before January 1, 2010.

Menendez said Senate Democrats will soon make the argument to MacDonough for the amnesty's inclusion in the budget reconciliation package so that it will only need majority support.

Today, anywhere from 11 to 22 million illegal aliens live in the U.S.
Posted by: Skidmark || 09/22/2021 09:16 || Comments || Link || E-Mail|| [143 views] Top|| File under:
Afghanistan
Military Aircraft, Vehicles Were Taken Out of Country
[ToloNews] Officials from the Cultural Commission of the Ministry of Information and Culture of the caretaker cabinet on Tuesday said military equipment of the former government had been transferred out of Afghanistan.

Footage published on social media showed several Afghan air force helicopters in Uzbekistan and images also showed Humvees and Ranger trucks being transferred into Iran.

Noor Mohammad Mutavakil, a member of the Cultural Commission, said some of the military hardware transferred into Iran

...a theocratic Shiite state divided among the Medes, the Persians, and the (Arab) Elamites. Formerly a fairly civilized nation ruled by a Shah, it became a victim of Islamic revolution in 1979. The nation is today noted for spontaneously taking over other countries' embassies, maintaining whorehouses run by clergymen, involvement in international drug trafficking, and financing sock puppet militias to extend the regime's influence. The word Iran is a cognate form of Aryan. The abbreviation IRGC is the same idea as Stürmabteilung (or SA). The term Supreme Guide is a the modern version form of either Duce or Führer or maybe both. They hate Jews Zionists Jews. Their economy is based on the production of oil and vitriol...
has been returned to Afghanistan. However,


ars longa, vita brevis...


he did not say who had transferred the hardware out of the country.

"Requests should be made for its return because it belongs to our people--if it is tanks or helicopters. Some hardware has been brought back from Iran," he said.

Meanwhile,


...back at the wrecked scow, Agent 49 felt gingerly for his head. It was still there. He had been hoping differently...


a number of MPs and former military officers said military hardware belongs to the people and no one should be allowed to take it out of the country.

Sayed Ahmad Silab, an MP, said that following the collapse of the former government after Ashraf Ghani
...former chancellor of Kabul University, ex-president of Afghanistan. Before returning to Afghanistan in 2002 he was a scholar of political science and anthropology. He worked at the World Bank working on international development assistance. As Finance Minister of Afghanistan between July 2002 and December 2004, he led Afghanistan's attempted economic recovery until the Karzais stole all the money. When Biden abandoned the country left with a helicopter, four cars, and part of the national treasury...
fled, dozens of helicopters and hundreds of Humvees were transferred out of the country. "The Islamic Emirate should bring back the military hardware from the neighboring countries," he said.

"This is the third time that our air and land forces have disintegrated. It is a loss, and I am very worried," said Abdul Hadi Quraishi, a former military officer.

Based on available figures, Afghanistan had 160 fighting helicopters and 22,176 armored Humvees when the former government was in power. Now, however, it is not clear how much of this hardware remains inside the country and how much has been transferred out.
Posted by: trailing wife || 09/22/2021 00:00 || Comments || Link || E-Mail|| [120 views] Top|| File under: Taliban/IEA
More Talib personnel announcements: Last Ghani minister sacked, Cricket Board CEO replaced by a Haqqani
Only minister of Ashraf Ghani's cabinet sacked by Taliban

[KhaamaPress] Islamic Emirate of Afghanistan sacked the only remaining acting minister of the previous government

Waheed Majroh

and appointed

Qalandar Ebad

as acting minister of public health on Tuesday, September 21.

Waheed Majroh was the only minister left from the previous government who was still on his post since the Taliban

...Arabic for students...
's takeover.

The deputy minister of information and culture and spokesperson of the Taliban Zabiullah Mujahid announced two acting ministers of the remaining ministries 9 deputy ministers on Tuesday, September 21.

Noordin Azizi as acting minister of industry and commerce is the second acting minister along with the Ebad.

The new appointees are again figures close to the Taliban and no woman has been seen again in the apparatus.

In the meantime, Zabiullah Mujahid said that the formalities of swearing-in have been canceled and the acting ministers have been directed to be careful in carrying out their tasks.

Taliban sacks Afghanistan Cricket Board CEO

[KhaamaPress] Islamic Emirate of Afghanistan sacked the Chief Executive Officer of the Afghanistan Cricket Board

Hamid Shinwari

and appointed

Naseeb Haqqani

as the new CEO.

Officials of the IEA have not disclosed the reasons behind the appointment.

Hamid Shinwari in his Twitter post said that Anas Haqqani- one of the prominent leaders of the Taliban

...Arabic for students...
- has come to ACB and verbally told me that my position as CEO is ended and Naseeb Haqqani will be appointed as new CEO.

"Though I was appointed through a transparent process, the reason behind my dismissal was not clarified." Reads his tweet.

Hamid Shenwari has also said that he had asked for an official directive of his sacking but he was not provided with one.

In the meantime, the acting chairman of the ACB

Azizullah Fazli

was officially appointed as the chairman of the board.

Cricket fans and analysts are not happy with the decision of dismissal of the CEO and ask for the reason behind it.

It comes as the national cricket team is busy training for the upcoming T20 cricket world cup
Posted by: trailing wife || 09/22/2021 00:00 || Comments || Link || E-Mail|| [97 views] Top|| File under: Taliban/IEA
Africa Subsaharan
Some Boko Haram Fighters Say They Don't Know Why They're Surrendering — Nigerian Army
[SAHARAREPORTERS] Some Boko Haram

...Nigeerian Islamist group, formerly paying homage to al-Qaeda, then, when the money ran out, to the Islamic State, and headed by nutcase Abu Bakr Shekau. Once he exploded in a gunfight with ISWAP, many in the group surrendered to the govt and others went with their new overlords. The remainder are a shell of their former selves, stmbling glassy-eyed and lonely through the Sambisa Forest and the soothing waters of Lake Chad, asking themselves What is truth?, or maybe just I wonder what's for dinner? I hope it's not rhinocerous again! ...


bully boyz

who surrendered to the Nigerian Army troops do not understand why they gave in, says the Nigerian Army, suggesting that the

forces of Evil

did not lay down their weapons willingly.

"Some of the surrendered

forces of Evil

will tell you they don't even understand how they are surrendering and coming out in droves," said the Theatre Commander, Joint Task Force (North-East) Operation Hadin Kai, Maj Gen Christopher Musa.

According to the News Agency of Nigeria, Musa stated this while addressing journalists from Abuja on a media tour to Maiduguri to assess the progress made by the army in the fight against insurgency.

The commander added that the theatre of operation had sustained the tempo of its operations to root out the Boko Haram and the Islamic State
...formerly ISIS or ISIL, depending on your preference. Before that they were al-Qaeda in Iraq, as shaped by Abu Musab Zarqawi. They're really very devout, committing every atrocity they can find in the Koran and inventing a few more. They fling Allah around with every other sentence, but to hear western pols talk they're not really Moslems....
West Africa Province (ISWAP)

bully boyz

from the North-East.


Posted by: Fred || 09/22/2021 00:00 || Comments || Link || E-Mail|| [151 views] Top|| File under: Boko Haram (ISIS)
Nigeria: No More Open Grazing in Lagos, As Sanwo-Olu Signs Bill Into Law
[All Africa] Eleven days after the State House of Assembly passed the bill, Lagos State Governor Babajide Sanwo-Olu, has assented to the bill prohibiting Open Cattle Grazing and Trespass of Cattle on Land.

The bill was unanimously passed by the State House of Assembly and transmitted to the Executive arm for authorisation.

With the governor's assent, it is now criminal in Lagos for herdsmen to occupy unapproved public areas and private land with their livestock for grazing. The law also prohibits the act of moving cattle round public places by herders.

The signing of the anti-open grazing law by the Governor followed the decision of Southern Governors' Forum last August, setting the September deadline to pass the law across member States.

There have been crises witnessed in some States, resulting from alleged open grazing.

Although farmer-herder crisis is not pronounced in Lagos, the anti-open grazing law is expected to prevent the spillover of the menace into the State.

Sanwo-Olu, who assented to the bill during the State's Executive Council meeting in Alausa, directed the security agencies to swing immediately into action and enforce provisions of the law.

He said: "By the powers vested in me as the Governor of Lagos State, I am signing the bill on Open Cattle Grazing and Trespass of Cattle on Land into law to prohibit issues associated with open grazing of livestock."

The Governor also signed legislation transforming the Lagos State Domestic and Sexual Violence Response Team (DSVRT) into a full-blown agency.

The development coincided with the commemorative month dedicated to raising awareness on gender-based violence in the State. The Governor and members of the State's cabinet wore attire with purple shades to support the campaign against sexual violence.

The DSVRT legislation provides for the establishment of Sexual Offenders' Register that would help the State efficiently tackle violations in the communities.




Posted by: Fred || 09/22/2021 00:00 || Comments || Link || E-Mail|| [86 views] Top|| File under: Fulani Herdsmen (Boko Haram)
Caucasus/Russia/Central Asia
Kadyrov invites Biden to Chechnya in response to his UNGA remarks
Biden should totally go, tyrants of a feather and all that...


[TASS] Head of Russia's Chechnya

Ramzan Kadyrov

has offered an invitation to the region to US President Joe Biden in response to his recent comments about LGBTQ rights in Chechnya, Kadyrov wrote on his Telegram channel.

On Tuesday, Biden addressed the UNGA session, calling on the international community to join forces to protect rights of sexual minorities around the world, separately mentioning Chechnya to Cameroon.

"Biden, who shamefully returned troops from Afghanistan, suddenly started mentioning Chechnya. We are still yet to get over his certain ridiculous statements and actions as president of the US and he has already cheered us up with new strange and unreasonable statements. Biden made such an absurd statement that I can only invite his to our region in response," Kadyrov wrote.
Posted by: badanov || 09/22/2021 00:00 || Comments || Link || E-Mail|| [85 views] Top|| File under:
Home Front: Politix
Anti-Semites Get Their Wish: Democrats Yank Money for Israel Defense
[PJ] The left finally found a spending measure they dislike.

Democrats removed $1 billion that had been allotted for Israel's missile defense from a government funding package Tuesday afternoon. Jew-hating "progressives" protested against the essential money because they support terrorism and thus do not want Israel's Iron Dome missile defense system to exist. House leadership, eternally fearful of their left flank, stripped the provision just minutes before a procedural vote.
Posted by: Besoeker || 09/22/2021 03:44 || Comments || Link || E-Mail|| [140 views] Top|| File under:
Southeast Asia
Indonesian Analysts: MIT Leader's Killing May Bring about Militant Group's Demise
[BenarNews] The killing of an Indonesian

hard boy

leader during a shootout with police in

Central Sulawesi province

may spell the demise of his pro-Islamic State
...formerly ISIS or ISIL, depending on your preference. Before that they were al-Qaeda in Iraq, as shaped by Abu Musab Zarqawi. They're really very devout, committing every atrocity they can find in the Koran and inventing a few more. They fling Allah around with every other sentence, but to hear western pols talk they're not really Moslems....
group because he had no apparent successor, terrorism analysts said.



The deaths reduced MIT's members to four, with police vowing to capture the remnants "dead or alive."

Security forces

bumped off

Ali Kalora

, the top commander of the

Eastern Indonesia Mujahideen

(MIT), and one of his followers who was identified as Jaka Ramadhan, in the jungles of Parigi Moutong regency on Saturday. The deaths reduced MIT's members to four, with police vowing to capture the remnants "dead or alive."
Continued on Page 49
Posted by: trailing wife || 09/22/2021 00:00 || Comments || Link || E-Mail|| [88 views] Top|| File under: Islamic State
Who's in the News
36
[untagged]
5
Commies
5
Taliban/IEA
4
Islamic State
3
Boko Haram (ISIS)
2
Human Trafficking
2
Arab Spring
2
Antifa/BLM
1
Govt of Pakistain Proxies
1
Tin Hat Dictators, Presidents for Life,
1
[untagged]
1
al-Shabaab (AQ)
1
Tin Hat Dictators, Presidents for Life, & Kleptocrats
1
Govt of Iran Proxies
1
Narcos
1
Ottoman Proxies
1
Fulani Herdsmen (Boko Haram)
1
Muslim Brotherhood
1
PLO
Bookmark
E-Mail Me
The Classics
The O Club
Rantburg Store
The Bloids
The Never-ending Story
Thugburg
Gulf War I
The Way We Were
Bio
Merry-Go-Blog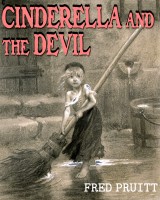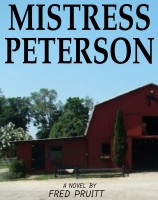 On Sale now!


A multi-volume chronology and reference guide set detailing three years of the Mexican Drug War between 2010 and 2012.

Rantburg.com and borderlandbeat.com correspondent and author Chris Covert presents his first non-fiction work detailing the drug and gang related violence in Mexico.

Chris gives us Mexican press dispatches of drug and gang war violence over three years, presented in a multi volume set intended to chronicle the death, violence and mayhem which has dominated Mexico for six years.
Click here for more information


Meet the Mods
In no particular order...


Steve White
Seafarious
Pappy
lotp
Scooter McGruder
john frum
tu3031
badanov
sherry
ryuge
GolfBravoUSMC
Bright Pebbles
trailing wife
Gloria
Fred
Besoeker
Glenmore
Frank G
3dc
Skidmark
Alaska Paul



Better than the average link...



Rantburg was assembled from recycled algorithms in the United States of America. No trees were destroyed in the production of this weblog. We did hurt some, though. Sorry.
3.239.4.127

Help keep the Burg running! Paypal: