Afghanistan
Afghanistan: 51 Media Outlets Closed Amid Fighting
[ToloNews] The Ministry of Information and Culture on Tuesday said that 51 media outlets have been closed in the country due to an increase in violence over the last three months.

The ministry said that 16 of the media outlets, including four TV networks, are in Helmand


...an Afghan province populated mostly by Pashtuns, adjacent to Injun country in Pak Balochistan...


and stopped operating in recent weeks.

"So far, 35 media outlets have stopped their operations, over 6 media outlets have fallen to the Taliban

...the Pashtun equivalent of men...
and are being used as a voice for their activities," said acting Minister of Information and Culture Qasim Wafaeezada.

Data by Nai, an organization supporting open media in Afghanistan, shows that 51 media outlets have been closed across the country since April.

The outlets were operating in Helmand, Kandahar, Badakhshan, Takhar, Baghlan, Samangan, Balkh, Sar-e-Pul
...a city and eponymous province in northern Afghanistan, population about 500,000. Demographically it is majority Tadjik and Uzbek. There are small Pashtun, Arab, and Hazara communities, of which the Hazaras mostly don't bother anyone...
, Jawzjan, Faryab, Nuristan and Badghis.

Five TV networks and 44 radio stations, one media center and a news agency are among the outlets that halted their operations.

In this period, over 1,000

news hound

s and media workers, including 150 women, lost their jobs.

Two journalists have

bit the dust

in the last two months.

Mina Khairi, a news anchor at Ariana News, was killed in

a kaboom

in Kabul on June 3. Danish Siddique of

Rooters

was killed in a Taliban ambush on the way to Spin Boldak district in Kandahar.

One of the TV networks that stopped operations in Helmand is the national radio and TV network, and its Lashkargah office in District 1 has fallen to the Taliban.

"Our demand is that the media buildings not be damaged. They should not be used as a stronghold," said Hayatullah Dawari, head of the national TV in Helmand.

Maryam Durani, the owner of Mirman Radio in Kandahar, said that they have had to restrict their operations due to the rise in threats in the province.

Durani said that three of her colleagues have left their jobs, but she said that nothing will stop them from continuing to put out the news.

"Considering what is said overall, it is difficult to decide whether to keep female workers or not," she said.

Some media-supporting organizations said they are concerned about the fall of some media outlets to the Taliban, adding that five radio stations have started pro-Taliban broadcasts in areas under their influence in Baghlan, Faryab, Badakhshan and Samangan provinces.

"Access to information, which is a right of the people, is taken from them and freedom of speech is taken from them," said Mujib Khalwatgar, head of Nai, an organization supporting open media in Afghanistan.

Officials from Dehraood Radio in Uruzgan claimed that the Taliban "looted" all the equipment in the radio station after the

Lions of Islam

captured Dehraood district two weeks ago. They also claimed that the Taliban destroyed the antenna of the station. The Taliban has not commented on the allegation.

But Taliban

front man

Zabihullah Mujahid said that the media outlets have been closed due to the ongoing

festivities

; therefore, the group cannot ask them to resume their activities.

Government figures show that there are 248 TV networks, 438 radio stations, 1,669 print media and 119 news agencies in the country.
Posted by: trailing wife || 08/04/2021 00:12 || Comments || Link || E-Mail|| [109 views] Top|| File under: Taliban
After US, UK to expand its resettlement program to Afghans
[KhaamaPress] The United Kingdom government is urged to follow the lead of the United States and expand its program of resettling Afghans who have worked for the former in Afghanistan during its two-decade mission in the war-battered country.

Senior Politicians and former military commanders have recently asked London to also relocate those Afghans who have contributed to the UK's mission in Afghanistan along with interpreters.

US state department on Monday, August 2, launched a new program based on which the Afghans who have worked for US media outlets, US nongovernmental bodies, and US-funded projects can also apply for US visas.

Tobias Ellwood, the chairman of

Britannia

's Commons defense select committee, has said that the UK government should do more and should have taken the lead in relocating the Afghans who have worked for UK troops in other parts other than interpreting.

Ellwood acknowledged that Afghanistan may fall to the Taliban

...mindless ferocity in a turban...
, thus, the program of resettling Afghan interpreters should be expedited and back should not be turned to other Afghans beyond the linguists.

Meanwhile,


...back at the pond, Gloria again dodged the questing tip of the giant frog's tongue and ran for her life...


Admiral Lord West has also urged London to be faster and work with urgency in relocating the Afghans who have worked in other roles with UK forces. He feared that these people are at risk of killing by the Taliban.

Along with the US, UK is also operating the program of relocating those Afghans who have worked for its troops in the past two decades in Afghanistan.

Posted by: trailing wife || 08/04/2021 00:11 || Comments || Link || E-Mail|| [37 views] Top|| File under:
Timeline: Taliban's Sweeping Offensive
[AnNahar] With the exit of U.S.-led foreign forces in Afghanistan near completion, the Taliban

...Arabic for students...
has ramped up its offensive, capturing half the country's districts and border crossings and encircling several

lovely provincial capital

s.

A recap since the sweeping offensive began in May:

- FIERCE FIGHTING -
At the start of May, NATO


...the North Atlantic Treaty Organization. It's headquartered in Belgium. That sez it all....


begins a concurrent withdrawal of its mission in Afghanistan involving 9,600 soldiers, 2,500 of which are American.

Intense fighting breaks out between the Taliban and government forces in the southern Helmand


...an Afghan province populated mostly by Pashtuns, adjacent to Injun country in Pak Balochistan...


province and the

turbans

capture Burka in northern Baghlan province.

A

kaboom

outside a girls' school on May 8 in Kabul kills 85 mostly girl students in an attack, the deadliest in a year, that is not claimed by any group but blamed on the Taliban.

Mid-May, U.S. forces withdraw from the air base in Kandahar, one of the largest in the country.

- TALIBAN ADVANCES -
The

turbans

seize districts in Wardak province, 40 km (25 miles) from Kabul, and take control of districts in restive Ghazni, a key province between two roads connecting Kabul to Kandahar, the second-largest city.

In mid-June, the Taliban claim to have captured several districts in the northern provinces of Faryab, Takhar and Badakhshan, forcing military leaders to strategically retreat from a number of areas.

- KEY BORDERS -
The Taliban takes control of the main Shir Khan Bandar border crossing with Tajikistan, prompting the country on June 22 to check the combat readiness of its armed forces.

The

turbans

seize other routes to Tajikistan too, as well as the districts leading to Kunduz, capital of the province of the same name, about 50 kilometers from the Tajik border in northern Afghanistan.

- U.S. LEAVES BAGRAM -
Officials on July 2 announce the departure of all U.S. and NATO troops from Bagram, Afghanistan's biggest air base, which served as the linchpin for U.S.-led operations in the country for the past two decades.

Two days later, the Taliban seize the key district of Panjwai in Kandahar, their birthplace and former bastion.

- KEY PORT -
The Taliban announce on July 9 they have captured Afghanistan's biggest border crossing with Iran, Islam Qala, one of the major ports through which Kabul conducts most of its official trade with the Islamic Theocratic Republic.

- AIRPORT -
Afghan authorities say on July 11 they have installed an anti-missile system at Kabul airport to counter incoming rockets.

Days later on July 14, the

turbans

took control of Spin Boldak border crossing with Pakistain, also a key trade route between the two neighboring countries.

On July 22, the

turbans

claim they now control 90 percent of Afghanistan's borders. Earlier in the month, they said they controlled 85 percent of the country's territory, figures disputed by the government and impossible to independently verify.

Three days later U.S. General Kenneth McKenzie, head of the U.S. Army Central Command, says the U.S. military will carry out more air strikes in support of Afghan forces and to stem the Taliban offensive.

- URBAN CENTERS -
In a sharp escalation over the weekend, the Taliban offensive focuses on urban centers. Overnight the

turbans

assault at least three

lovely provincial capital

s -- Lashkar Gah, Kandahar and Herat


...a venerable old Persian-speaking city in western Afghanistan, populated mostly by Tadjiks, which is why it's not as blood-soaked as areas controlled by Pashtuns...


On Monday, the government announces the deployment of hundreds of commandos to the area of Lashkar Gah in a bid to stop a first major city from falling to the Taliban.

The capture of any major city would take the Taliban's offensive to another level and fuel concerns about the ability of the Afghan military.

Posted by: trailing wife || 08/04/2021 00:00 || Comments || Link || E-Mail|| [94 views] Top|| File under: Taliban
Africa North
What Role Has Tunisian Ennahda Party Leader Rashid Ghannouchi Played in Libya?
[LIBYAREVIEW] Tunisia is witnessing rapid developments after President

Kais Saied

's decision last week to freeze the Parliament, and lift the immunity of its members.Saied's decision has opened the door to prosecuting those involved in acts of violence and terrorism, the release of terrorists, and the smuggling of mercenaries and

snuffies

across the border. These are believed to be linked to Parliament Speaker, and the Head of the pro-

Moslem Brüderbund

Ennahda

Movement,

Rashid Ghannouchi

.

Over the past years, Ennahda Movement has allegedly involved itself in neighbouring Libya; by heavily supporting the

Moslem Brüderbund

and its allies including militias in Libya with weapons and mercenaries.

Ghannouchi is believed to have had a prominent role in supporting the militias in western Libya, as he helped release

holy warrior

suspects in Tunisia, and worked to transfer them to Tripoli
Continued on Page 49
Posted by: Fred || 08/04/2021 00:00 || Comments || Link || E-Mail|| [97 views] Top|| File under: Muslim Brotherhood
Arabia
Furious Yemen FM condemns YouTube, Facebook after account closure
[Iran Press TV] In an exclusive interview with Press TV, Yemen


...an area of the Arabian Peninsula sometimes mistaken for a country. It is populated by more antagonistic tribes and factions than you can keep track of...


's foreign minister of the National Unity Government has lambasted western censorship as "shameful" in response to YouTube shutting down the ministry's official account without providing just cause earlier this week. The move follows months of relentless attempts to silence media and journalism from

Moslem

nations which, according to many, don't fit into the US foreign policy agenda.

Speaking to Press TV, the furious foreign minister declares the ban will cement further Yemen's dire reputation as the forgotten war.

The gagging attempt comes after the US launched a widely condemned attack on Foreign media outlets last month, seizing access to ".com" domains of over two dozen sites, including Yemen's al-Masirah news network.

Yemen is known as one of the world's worst man-made humanitarian disasters, largely caused by the near seven year US-backed Saudi-led war on the country.

Arab nations, currently at odds with US foreign policy, have experienced unprecedented levels of censorship in recent months, but many of the brave journalists from these embattled countries remain as determined to get their message out to the world as before, only now they need more help than ever before.


Posted by: Fred || 08/04/2021 00:00 || Comments || Link || E-Mail|| [61 views] Top|| File under: Houthis
Caucasus/Russia/Central Asia
Russian, Uzbek Militaries Begin Joint Afghan Border Drills
[ToloNews] Troops from Russia and Uzbekistan began joint military drills on Monday near the Afghan border, amid fears in both countries that a worsening security situation in Afghanistan could spill over into Central Asia.

Russia said 1,500 Russian and Uzbek troops would take part in the five-day exercises that began at the Termez military site in Uzbekistan, the TASS news agency reported.

In a sign of how seriously Moscow views the potential threat from Afghanistan, it said it would send a much bigger military contingent to Tajikistan for separate trilateral exercises.

Those separate drills are expected to take place on Aug. 5-10 and involve Russian, Tajik and Uzbek forces. Uzbekistan said on Monday its unit had arrived in Tajikistan.

Security has rapidly deteriorated in Afghanistan as the United States withdraws troops. Moscow fears that could destabilise its southern defensive flank and push refugees into its Central Asian backyard.

On Monday, Russia's defence ministry said that 1,800 of its soldiers would take part in the Tajik drills, instead of 1,000 as initially planned. More than 2,500 troops would be involved in total, it said.

Moscow will also use 420 units of military hardware for the drills, double the quantity originally planned, it said.

Tajikistan's defence ministry said in its statement that the drills would involve more than 300 armoured vehicles, 25 combat and transport helicopters and an undisclosed number of fighter and bomber jets as well as artillery.

"The aim of the drills is to effectively test the combat ability of military units in the event of the situation being destabilised on the state border," it said.
Posted by: trailing wife || 08/04/2021 00:12 || Comments || Link || E-Mail|| [45 views] Top|| File under: Taliban
India-Pakistan
Pakistan army completes 90% fencing work along Afghan border
[AlAhram] Pakistain's military said Tuesday it has completed 90% of a fence being constructed along the border with Afghanistan, vowing to complete the project this summer.

Pakistain started the fence along the 2,611-kilometer (1,622-mile) border with Afghanistan _ known as the Durand Line _ in 2017 when

hard boyz

repeatedly launched cross-border attacks on Pak posts.

On Tuesday, a Pak military official, Col. Rizwan Nazir, told a group of foreign journalists at the key Torkham border crossing that the remaining 10% of the fence at the western border will be complete this year.

The border barrier between the two countries consists of two sets of chain-link fences separated by a 2-meter (6.5-foot) space that has been filled with concertina wire coils. The double fence is about 4 meters (13 feet) high. The military has installed surveillance cameras to check any movement along the border.

Afghanistan has never recognized the

mostly non-existent border

that runs through the Pashtun heartland, diluting the power of Afghanistan's largest ethnic group on both sides.

Pakistain and Afghanistan often accuse each other of turning a blind eye to Islamic

hard boyz

operating along the frontier.

On Tuesday, Pak soldiers were seen patrolling one of the most dangerous regions in the county, where Pak Taliban

...Arabic for students...
and other local and foreign

hard boyz

have a presence.
Posted by: trailing wife || 08/04/2021 01:45 || Comments || Link || E-Mail|| [69 views] Top|| File under: Govt of Pakistan
India lifts 3 decade-old bans on Muharram processions in Kashmir
Muharram is apparently the first month of the Muslim calendar, second in holiness only to Ramadan for fasting and processions. The holiday of Ashura, when Shiites whip themselves bloody in memory of the death of Husayn ibn Ali, grandson of the Prophet Muhammad and in their eyes his rightful heir, in the Battle of Karbala, is on the 10th of this month. Ashura, it turns out, also commemorates when Moses parted the Red Sea for the Israelite slaves fleeing the Egyptian pharaoh, which for some reason the Muslims feel they are more entitled to celebrate than the Jews whose ancestors participated in the event.

[Iran Press TV] In Indian administered Kashmir

...a disputed territory lying between India and Pakistain. After partition, the Paks grabbed half of it and call it Azad (Free) Kashmir. The remainder they refer to as "Indian Occupied Kashmir". They have fought four wars with India over it, the score currently 4-0 in New Delhi's favor. After 72 years of this nonsense, India cut the Gordian knot in 2019, removing the area's special status, breaking off Ladakh as a separate state, and allowing people from other areas to settle (or in the case of the Pandits, to resettle) there....
, New Delhi has lifted a three decade-old ban on the Muharram processions; something that people of Kashmir have always demanded. However,


women are made to be loved, not understood...


the decision to lift the ban has come at a time when all other social and religious activities have been halted due to the coronavirus (aka COVID19 or Chinese Plague)
...the twenty first century equivalent of bubonic plague, only instead of killing off a third of the population of Europe it kills 3.4 percent of those who notice they have it. It seems to be fond of the elderly, especially Iranian politicians and holy men...
pandemic and this has raised concerns among the people.

Since the armed resistance against Indian rule began in Kashmir in 1989, New Delhi imposed a ban on Muharram processions in Indian Administered Kashmir reasoning these processions might be used by the pro-freedom outfits to instigate the anti-India sentiments.

Despite being challenged in the court of law the ban remained intact.

However,


women are made to be loved, not understood...


in a surprising move New Delhi's administration this year lifted the ban. But more than appreciation this decision has received criticism.
Posted by: Fred || 08/04/2021 00:00 || Comments || Link || E-Mail|| [62 views] Top|| File under:
Iraq
6 civilians killed, 20 villages emptied in Turkey-PKK war this year: MP
[Rudaw] Six civilians have been killed and twenty villages evacuated in the Kurdistan Region this year because of the conflict between The Sick Man of Europe Turkey

...the only place on the face of the earth that misses the Ottoman Empire...
and the Kurdistan Workers' Party (PKK), the head of a parliamentary committee told Rudaw.

"This year, 20 villages have been evacuated due to the fight between the PKK and Turkey, and six civilians have

bit the dust

," Hikmat Mohammed, who leads the parliament's Interior, Security and Local Councils committee, told Rudaw's Hemin Baban on Sunday.

The PKK is an

gang

that has struggled for increased rights for Kurds in Turkey for decades. It has bases and its headquarters in the Kurdistan Region's mountains. Turkey considers the group a terrorist organization and frequently sends its armed forces across the border.

This year, Turkey has so far launched three military operations against the PKK in the Kurdistan Region. The first, dubbed Claw Eagle-2, lasted a few days in February and targeted alleged PKK positions on Mount Gara in Duhok province. It ended with the discovery of the bodies of 12 Ottoman Turkish citizens captured by the PKK six years ago, and the body of one Kurd from Duhok.

In late April, Turkey launched twin, large-scale ground and air operations along

Duhok

's northern border with Turkey, named Claw-Lightning and Claw-Thunderbolt. They are still ongoing and are inflicting serious damage to the villages and countryside.

"A lot of damage has been done to historic sites and the electricity of areas where there is war," said Mohammed.

Villagers have fled their homes, and the conflict has sparked fires that are difficult to extinguish because of ongoing

festivities

.

Verifying information of casualties and material losses over decades of conflict is a challenge. A parliamentary report last year concluded that at least 504 villages have been emptied across the Kurdistan Region since 1992 and hundreds of people have been killed.

In Duhok alone, 366 villages have been abandoned since 1998, a dozen of them in the past year. Thousands of acres of land have been scorched in fires started by the conflict.
Posted by: trailing wife || 08/04/2021 00:00 || Comments || Link || E-Mail|| [82 views] Top|| File under: Sublime Porte
Syria-Lebanon-Iran
Kurdish intelligence reports extremist propaganda among the wives of IS fighters
[REGNUM] Albanian media reported on August 3 that a certain Emanuela Datsi was hindering the return of her compatriots from ISIS to their homeland, to Albania and Kosovo.

According to the Albanian news agency Top Channel, the woman acts on behalf of ISIS and threatens Albanians who want to return home with a ban on prayers.

According to information received by Kurdish intelligence, Emanueli's husband Almir Datsi died fighting for ISIS in Syria. The woman is engaged in the propaganda of extremism in the camp, where the wives and daughters of the militants live.

It is reported that some women are being held hostage, and there are those who cannot leave the ISIS camp due to fear for their lives.


Typical ISIS Women's Morals Brigade stuff, in other words.



Posted by: badanov || 08/04/2021 00:00 || Comments || Link || E-Mail|| [66 views] Top|| File under: Islamic State
The probe into the Beirut port explosion yields no results as the one-year anniversary of the deadly incident nears
[PUBLISH.TWITTER]

Hezbollah urges officials to shed light on truth behind

Beirut blast




[Iran Press TV] Marking the first anniversary of last year's deadly explosion in Beirut, the Lebanese Hezbollah resistance movement has stressed the need to shed light on the truth about the national tragedy, urging the authorities to seriously follow up on the investigation into the incident.

In a statement issued on Tuesday, on the eve of

the earth-shattering kaboom

's anniversary, Hezabollah said it "recalls with great pain the suffering of the Lebanese in those difficult hours and the upshots and damages of the ordeal at all levels."

"We stress the necessity of solidarity and cohesion among the Lebanese to overcome the painful ordeal," the statement said.

Hezbollah also called on the relevant judicial officials to address the issue with seriousness in an effort to bring the truths to light before the Lebanese and international public opinion.

Hezbollah vehemently cautioned against ongoing domestic and foreign pressure aimed at deflecting the reality behind the tragedy.

This would consequently put an end to "internal manipulation, external exploitation, false accusations and distortion of facts at the expense of the truth, justice, as well as the pain and destiny of the Lebanese," al-Manar cited the statement as saying.

The explosion hit hundreds of tons of ammonium nitrate that had been stored in an unsafe manner at the Beirut port for years, on August 4 last year. The blast killed more than 200 people, and

maimed

6,500 others, besides destroying vast expanses of the capital.

Parliament Speaker Nabih Knobby Berri

...Speaker of the Lebanese parliament, head of the Amal Shiite party aligned with Hezbollah, a not very subtle sock puppet of the Medes and Persians...
, meanwhile, said the legislative body had assigned priority to working with the judicial system towards bringing the incident into light.

The finger of blame, he added, had to be pointed towards those who were seeking to exploit the blood of the victims, not those who were not begrudging their cooperative efforts.


We know who that'd be.
Posted by: Fred || 08/04/2021 00:00 || Comments || Link || E-Mail|| [137 views] Top|| File under: Hezbollah
UK funding renovation, expansion of ISIS prison in Rojava: defence ministry
[Rudaw] The United Kingdom has funded the renovation and expansion of a detention facility holding Islamic State

...formerly ISIS or ISIL, depending on your preference. Before that they were al-Qaeda in Iraq, as shaped by Abu Musab Zarqawi. They're really very devout, committing every atrocity they can find in the Koran and inventing a few more. They fling Allah around with every other sentence, but to hear western pols talk they're not really Moslems....
(ISIS) suspects in northeast Syria (Rojava), the Ministry of Defence has confirmed to Rudaw English.

"As part of the Global Coalition's collective stabilisation efforts in the region, the UK has provided technical advice and funding for the refurbishment and expansion of a detention facility for

ISIS

[ISIS] fighters in NE Syria," a ministry spokesperson said via email.

"The Coalition has made significant progress in the fight against

ISIS

, including regaining the territory they once held," they added.

On Sunday, Coalition commander Paul Calvert said the UK has given $20 million to expanding a prison holding ISIS detainees in Hasaka.

"Our British coalition partners have invested 20 million dollars in expanding the Hasaka prison. We anticipate that project will be completed in September," he said during a speech on the success of the Kurdish-led Syrian Democratic Forces (SDF) and coalition in fighting ISIS.

The security of prisons holding ISIS prisoners in Rojava has been a concern in recent years, with several riots and prison escapes taking place at Hasaka's Sanaa prison last year.

Thousands of prisoners from around 50 countries are held in the prison, most of whom were detained by Kurdish and coalition forces in the last ISIS stronghold of Baghouz in March 2019.

In October, a Kurdish official claimed Rojava would begin to try ISIS members in local courts in the first few months of this year, but such proceedings have yet to begin.
Posted by: trailing wife || 08/04/2021 00:00 || Comments || Link || E-Mail|| [58 views] Top|| File under: Islamic State
Terror Networks
ISIS attacks increase due to 'well-entrenched' insurgency: Pentagon
[Rudaw] Islamic State

...formerly ISIS or ISIL, depending on your preference. Before that they were al-Qaeda in Iraq, as shaped by Abu Musab Zarqawi. They're really very devout, committing every atrocity they can find in the Koran and inventing a few more. They fling Allah around with every other sentence, but to hear western pols talk they're not really Moslems....
(ISIS) attacks in Iraq and Syria increased between April and July as they continue to operate a "low-level" but "well-entrenched" insurgency in rural areas, the Pentagon said in its latest quarterly report.

"ISIS-claimed attacks increased compared to previous quarters, with a notable rise during Ramadan," said the report released on Tuesday, covering events from April 1 to June 30.

ISIS tactics "to conduct hit-and-run and improvised

bomb

(IED) attacks; exploit sectarian, political and security gaps; and target vulnerable residents of displaced persons camps for recruitment" remained unchanged, however, "the lethality of ISIS attacks declined, possibly because of constrained resources and inexperienced members."

The

holy warrior

group "probably has tens of millions of dollars in cash reserves dispersed across Iraq, Syria, and The Sick Man of Europe Turkey


...the occupiers of Greek Asia Minor...


," according to the Department of Treasury.

The group collects money through "extortion of oil smuggling networks in eastern Syria, collecting kidnapping ransoms, looting, and possibly the operation of front companies in both Iraq and Syria."

The treasury department added that ISIS members in Iraq transferred money to

Death Eaters

in northeast Syria (Rojava), including to al-Hol and other displacement camps. "Treasury said that ISIS often relied on

controller

s in Turkey and in other financial centers, as well as on virtual currencies and online fundraising platforms."

ISIS seized control of swathes of Iraq and Syria in 2014. It was declared territorially defeated in 2019. However,


some men learn by reading. A few learn by observation. The rest have to pee on the electric fence for themselves...


it remains a threat on both sides of the border. The two sides are increasing their collaboration in order to deny ISIS space to operate.

The report also addressed Iran-backed militia attacks on US interests in Iraq, indicating that "the increase in attacks on US forces by Iran-aligned militias continued to affect the OIR [Operation Inherent Resolve] mission and US diplomatic activity in Iraq" and continued to "threaten" coalition progress during the quarter.

"There have been nine indirect fire attacks on facilities housing US personnel and 28 IED strikes against Coalition logistical convoys in Iraq" from April to the end of June, according to the report. The US Central Command reported that "there were at least five UAV attacks against US facilities in Iraq."

Iraqi, Peshmerga and Kurdish forces in Syria often launch operations to fight ISIS cells on both sides of the border.

In late July, Iraqi security forces launched an operation in Kirkuk aiming to clear out remnants that are active in the south of the province.

Posted by: trailing wife || 08/04/2021 01:45 || Comments || Link || E-Mail|| [115 views] Top|| File under: Islamic State
Who's in the News
32
[untagged]
8
Taliban
4
Govt of Pakistain Proxies
3
Antifa/BLM
3
Islamic State
2
Hezbollah
2
Houthis
2
Sublime Porte
1
Govt of Saudi Arabia
1
Govt of Sudan
1
Devout Moslems
1
Thai Insurgency
1
Commies
1
ISWAP
1
Lashkar e-Taiba
1
Muslim Brotherhood
1
[untagged]
1
Arab Spring
1
Govt of Iran
1
Govt of Pakistan
Bookmark
E-Mail Me
The Classics
The O Club
Rantburg Store
The Bloids
The Never-ending Story
Thugburg
Gulf War I
The Way We Were
Bio
Merry-Go-Blog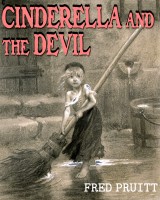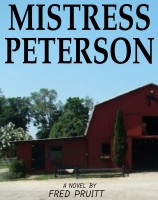 On Sale now!


A multi-volume chronology and reference guide set detailing three years of the Mexican Drug War between 2010 and 2012.

Rantburg.com and borderlandbeat.com correspondent and author Chris Covert presents his first non-fiction work detailing the drug and gang related violence in Mexico.

Chris gives us Mexican press dispatches of drug and gang war violence over three years, presented in a multi volume set intended to chronicle the death, violence and mayhem which has dominated Mexico for six years.
Click here for more information


Meet the Mods
In no particular order...


Steve White
Seafarious
Pappy
lotp
Scooter McGruder
john frum
tu3031
badanov
sherry
ryuge
GolfBravoUSMC
Bright Pebbles
trailing wife
Gloria
Fred
Besoeker
Glenmore
Frank G
3dc
Skidmark
Alaska Paul



Better than the average link...



Rantburg was assembled from recycled algorithms in the United States of America. No trees were destroyed in the production of this weblog. We did hurt some, though. Sorry.
54.227.97.219

Help keep the Burg running! Paypal: