Afghanistan
Foreign Fighters' Presence Increasing in North: Koofi
[ToloNews] Fawzia Koofi, a member of the peace negotiating team representing the Islamic Theocratic Republic of Afghanistan in the talks with the Taliban

...mindless ferocity in a turban...
, on Thursday said that the presence of

foreign Taliban

in the northern regions of Afghanistan, particularly along the Afghanistan-

Tajikistan border

, is threatening the security of those areas. She called for swift action to neutralize them.

Meanwhile,
...back at the dirigible, Jack stuck the cigar in his mouth, stepped onto the gantry, and asked Got a light, Mac?

Von Schtinken stopped short, lowering the dagger and trying to control his features.

If you light that thing, Herr Armschtröng, he pointed out, his voice tense, we all die!...
Russian Defense Minister Sergey Shoyguv warned that Russia will act immediately if there is a threat emanating toward Central Asia from Afghanistan.

Chinese officials have expressed hope that the Taliban will fight against the "

East Turkestan Islamic Movement

" (ETIM)


...sometimes called the Turkestan Islamic Party (TIP), this Uighur jihadi group is listed under Tehrik-e-Taliban in the Al Qaeda organization table. Based in Badakshan with a second branch in Al Nusra-controlled Idlib-Latakia, Syria, only a rump group remains in China. The Russians and Americans take turns killing off their Syrian emirs — last I heard they were on their third Number 1 in three years, so he's about due to kiss a missile...

holy warrior

s.


Is that likely?

"Now the activities and movements of foreign

turbans

have increased more than any time before along the border areas and in the strategic locations which have come under Taliban control, unfortunately," said Koofi.

Based on a Radio Azadi report,

imported muscle

reportedly with ties to Tajik

holy warrior

groups are present in some districts of

Badakshan

including Kuf Ab, Shekay, Nusay Maimai and Khawhan.

"In case there is a threat to our ally, Russia will respond within the framework of the Collective Security Treaty Organization," said Russian Defense Minister Sergey Shoyguv. "In the initial step, Russia will use Base-201 in Tajikistan-Afghanistan border," he said.

The Russian defense minister also expressed deep concerns over the movement of

ISIS

fighters from Syria and Libya to Afghanistan.

"This is the collective responsibility of the international community to jointly combat the East Turkestan Islamic Movement. We hope that the Afghan Taliban draw a clear line to the terror groups and act against them seriously and robustly to remove the barriers," said Zhao Lijian, a

front man

for the Chinese foreign ministry.
Posted by: trailing wife || 07/30/2021 02:54 || Comments || Link || E-Mail|| [90 views] Top|| File under: Taliban
Taliban conduct 22 thousand attacks against ANDSF in four months: Report
That seems an awfully heavy operations tempo. Can they keep it up?

[KhaamaPress] Afghanistan state ministry in peace affairs on Thursday published its four-month report on civilian casualty by the Taliban

...mindless ferocity in a turban...
and Afghan government forces which demonstrates a surge in violence by the Taliban.

The report states that the Taliban have conducted 22 thousand attacks against Afghan National Defense and Security Forces which have left hundreds of thousands of people displaced.

The report is published one day after tens of youths protested against the ongoing conflicts in Kandahar province which have displaced 22 thousand families.

As per the report, a total number of 5587 civilian people were killed and

maimed

as a result of 93

suicide kaboom

s, 650 rocket shells, 1675 mine explosions, and 844

liquidation

s by the Taliban.

Meanwhile,
...back at the

shootout

, Butch clutched at his other leg......
24609 Taliban fighters have been killed and

maimed

as a result of ANDSF operations in the time span mentioned, reads the report.


That's a lot of dead turbans, cleaning out that end of the gene pool.

The statement released by the ministry further reads that foreign troops' withdrawal from Afghanistan has prompted the Taliban to escalate violence. The statement too blamed regional intelligence for encouraging the Taliban to gain victory militarily.

As per the report, 621 schools have been shut by the Taliban fighters which has led to 42 percent of students be devoid of education.
The influx of more than 10,000 fighters from outside Afghanistan in order to increase the violence shows that there are also foreign hands behind the war in Afghanistan," said Sayed Abdullah Hashemi, an official of the State Ministry for Peace Affairs.
Posted by: trailing wife || 07/30/2021 01:22 || Comments || Link || E-Mail|| [114 views] Top|| File under: Taliban
NATO kick-starts training Afghan Special Forces in Turkey
[KhaamaPress] The abroad training program is the first move after NATO


...the North Atlantic Treaty Organization. A collection of multinational and multilingual and multicultural armed forces, all of differing capabilities, working toward a common goal by pulling in different directions...


ended its military training program inside Afghanistan and is believed to be a prelude for further programs as such.

Earlier in June, heads of thirty states- NATO members- had promised that they will continue supporting Afghan National Defense and Security Forces and training them outside Afghanistan.

The Afghan Special Forces
...established in 2007 with the intent of taking one conventional infantry kandak (battalion) from each of the regional ANA corps, giving them special training and equipment, and reorganizing based on the U.S. Army Rangers. Each battalion is assigned to one of the six regional corps. The commandos comprise 7% of the Afghan National Security Forces but conduct 70% to 80% of the fighting...
soldiers were reportedly flown to The Sick Man of Europe Turkey


...the only place on the face of the earth that misses the Ottoman Empire...


on Wednesday.

A NATO spokesperson in Brussel has confirmed the training but did not provide information about the exact location of the program.

The location for training

Afghan cops

was previously said to be Qatar
...an emirate on the east coast of the Arabian Peninsula. It sits on some really productive gas and oil deposits, which produces the highest per capita income in the world. They piss it all away on religion, financing the Moslem Brotherhood and several al-Qaeda affiliates. Home of nutbag holy manYusuf al-Qaradawi...
which is currently hosting intra-afghan peace talks.

Based on the US-Taliban

...mindless ferocity in a turban...
agreement inked in the Qatari capital Doha, foreign troops must leave Afghanistan by September which behooves the foreign countries to continue training Afghan Forces out of the country.

NATO member states along with the United States are committed to giving the Afghan government up to $4 billion until 2024 to fund security forces. NATO chief Jens Stoltenberg in his recent telephonic call with

Afghanistan's Caped President

Ashraf Ghani
...former chancellor of Kabul University, now president of Afghanistan. Before returning to Afghanistan in 2002 he was a scholar of political science and anthropology. He worked at the World Bank working on international development assistance. As Finance Minister of Afghanistan between July 2002 and December 2004, he led Afghanistan's attempted economic recovery until the Karzais stole all the money...
reiterated NATO's support to the Afghanistan military and its civilian presence in the country.
Posted by: trailing wife || 07/30/2021 01:22 || Comments || Link || E-Mail|| [148 views] Top|| File under: Sublime Porte
Africa North
Egyptian court sentences 24 people to death over 2 terrorist attacks
[AlAhram] In 2015,

Death Eaters

bombed a bus carrying more than 50

coppers

.

The Damanhur Criminal court sentenced on Thursday 16 people to death for bombing a police bus in 2015 in

Beheira

governorate.

Ten of the defendants attended the trial while the others were sentenced in absentia.

According to the State Security prosecution, the defendants belong to a terrorist cell affiliated to the outlawed

Moslem Brüderbund

group.

In 2015, the

Death Eaters

bombed a Beheira Security Directorate bus carrying more than 50

coppers

and police personnel who were on their way to work at the Rashid

cop shoppe

one early morning.

Three

coppers

were killed and 36 others

were maimed

.

The prosecution accused the defendants of joining a banned

bad boy

group, funding a terrorist group and supplying it with money, arms, and ammunition as well as of murder and attempted murder.

The sentence is first-degree and can be appealed.


So the thing is still in process.

The Damanhur Criminal Court also sentenced eight people to death for the murder of a policeman in Beheira governorate in 2014.

Six defendants attended the trial and two were sentenced in absentia.

According to the court, the defendants are members of a terrorist organization in Beheira. In December 2014, they shot 38-year-old policeman Rabie Mohammed Ali to death as he was leaving his house, injuring another man in the shooting.

This is also a first-degree sentence that can be appealed.
Posted by: trailing wife || 07/30/2021 09:21 || Comments || Link || E-Mail|| [68 views] Top|| File under: Muslim Brotherhood
Caucasus/Russia/Central Asia
Russia Increases Tajik Bases Combat Capabilities: Report
[ToloNews] Russian Defense Minister Sergei Shoigu on Wednesday said they have increased the combat capabilities of its military base in

Tajikistan

and training local soldiers.

This comes after Moscow warned that

ISIS

was moving into neighbouring Afghanistan.

The security situation has rapidly deteriorated in Afghanistan amid a US troop withdrawal, Shoigu said, who was in Tajikistan on Wednesday for talks.

That foreign troops withdrawal has prompted Moscow to prepare for a potentially major security challenge.

Quoted by

Rooters

, Shoigu said that

ISIS

fighters are moving into Afghanistan from Syria, Libya and several other countries.


The new battlefield for jihad tourists bored with dwindling prospects for excitement wherever they are now. Yay.

"What's more, in some parts, we can also see that these movements are quite seriously organised," the Russian Defense Minister said.

Calling the US troop exit "hasty", Shoigu said that Moscow is training Tajik military personnel at Russian military universities and facilities affiliated with the military base it operates in Tajikistan.

"We provide everything needed for military training," Shoigu said. "We are paying increased attention to strengthening the combat capabilities of our base and refining plans to jointly repel possible

Death Eater

infiltration."

Posted by: trailing wife || 07/30/2021 01:54 || Comments || Link || E-Mail|| [77 views] Top|| File under:
India-Pakistan
Pakistan seek to replicate Taliban's actions says Russian envoy
[TASS] Some forces in Pakistan would like to replicate what the Afghan Taliban movement did and destabilize the situation in the country, Russian Special Presidential Envoy for Afghanistan Zamir Kabulov said during an online briefing on Thursday.

"Pakistan is Russia's solid partner. We are on the same wavelength as top Pakistani officials who have made public statements that they are not interested in Afghanistan turning into an Islamic Emirate that would influence Pakistani society, where there are forces that would be inspired by the Afghan Taliban's experience and would try to destabilize the situation," he pointed out.

"Pakistan, along with Russia and almost all neighboring countries, is interested in Afghanistan returning to normality and becoming a reliable trade and economic bridge connecting Pakistan and Eurasia," Kabulov noted.

The Russian presidential envoy emphasized that a rise in tensions between Kabul and Islamabad had been caused primarily by the domestic political situation in Afghanistan. "Sometimes it seems that when those in Kabul who are supposed to protect their land from the Taliban fail to do that, they start searching for someone to blame and always consider Pakistan to be a suitable scapegoat," Kabulov said.
Posted by: badanov || 07/30/2021 00:00 || Comments || Link || E-Mail|| [88 views] Top|| File under: Taliban
Al-Maliki criticizes Plasschaert's ''interference'' in the elections' affairs
[SHAFAQ] The leader of the State of Law coalition, Nuri al-Maliki, criticized the head of the United Nations


...the Oyster Bay money pit...


mission in Iraq, Jeanine Hennis-Plasschaert.

Al-Maliki said in a tweet, "It seems that Mrs. Plasschaert needs to know her role as UNAMI mission's head in Iraq."

"The mission acts upon the Iraqi government's request, and has no authority to interfere in the affairs of the elections except with what the commission needs," adding, "we refuse her proposal to postpone the elections."

The "Iraqi Tribune" announced on Wednesday dropping out of October parliamentary elections, the congress aligned with the leader of the Iraqi National Accord, Ayad Allawi.

The Front is the third political party to withdraw from the Iraqi Parliamentary elections after the Sadrist movement and the Iraqi Communist Party.
Posted by: Fred || 07/30/2021 00:00 || Comments || Link || E-Mail|| [73 views] Top|| File under: Govt of Iraq
Iraq election: boycott or not?
[RUDAW.NET] In the past two weeks, five parties have dropped out of Iraq's election race. Shiite, Sunni, non-sectarian — all sides are questioning the legitimacy of the vote in an environment where powerful militias operate outside government control, activists and elections candidates are threatened, and the electoral commission and political elites are accused of fraud.

Will the election go ahead, is the question on everyone's lips.

The Sadrist movement was the first to announce its withdrawal when its leader, prominent Shiite

holy man

Moqtada Tater al-Sadr

...hereditary Iraqi holy man and leader of a political movement in Iraq. He had his hereditary rival, al-Khoei, assassinated only a few hours after the holy rival's appearance out of exile in 2003. Formerly an Iranian catspaw, lately he's gagged over some of their more outlandish antics, then went back to catspawry...
, declared he will not run. "I announce that I am withdrawing my hand from all those who are working with this government, the current and the upcoming, even if they had allegiance to us, the family of Sadr," Sadr said in a televised speech.

Sadr does not hold elected position himself, but he leads the Sairoon coalition, parliament's largest bloc.

The Iraqi Communist Party joined the Sadrist movement, calling on the masses not to vote because the elections lack the "slightest degree of integrity."

In the 2018 election, the Communist Party allied with Sairoon, collectively securing 54 seats.

On Wednesday, the Iraqi Platform, led by former prime minister Ayad Allawi, announced they too were dropping out of the race. A similar decision was made by the National Dialogue Front led by Sunni leader Salih al-Mutlaq.

Wael Abdel Latif, deputy head of the Iraqi Platform party, told Rudaw English on Thursday that with the presence of armed factions threatening the lives of activists, there is no room for fair elections. The electoral law in its current form may lead to internal war between those

gang

s, he added.

"The parties have the intention of fraud, and there are four million electoral cards that have been forged in advance. The state will not be able to confront the armed factions, even the United Nations


...an idea whose time has gone...


will not be able to monitor every electoral center in the country," Latif said.

Allawi, who headed the Iraqi government in 2004 — 2005, ran in the 2018 parliamentary elections as head of the National Coalition and won 21 of parliament's 329 seats.

"We are fully convinced that these elections will be the worst elections in Iraq after 2003," Latif added.

The Iraqi National House, a new party formed by a group of Tishreen (October movement) protesters, also withdrew from the elections for the same reasons.

Hussain al-Gharabi, the party's

front man

, told Rudaw English on Thursday that despite government assurances about the elections, it is clear that the ruling political parties have no intention of creating a democratic environment for the vote.

"The conditions for holding the elections are not met, so the party decided to boycott, especially with the presence of uncontrolled weapons and impunity for killers of activists," Gharabi said.
Posted by: Fred || 07/30/2021 00:00 || Comments || Link || E-Mail|| [124 views] Top|| File under: Govt of Iraq
Israel expands Gaza fishing zone after 4 days of curbs due to arson balloons
[IsraelTimes] Israel announced on Thursday it would expand the Gazoo
...Hellhole adjunct to Israel and Egypt's Sinai Peninsula, inhabited by Gazooks. The place was acquired in the wake of the 1967 War and then presented to Paleostinian control in 2006 by Ariel Sharon, who had entered his dotage. It is currently ruled with an iron fist by Hamaswith about the living conditions you'd expect. It periodically attacks the Hated Zionist Entity whenever Iran needs a ruckus created or the hard boyz get bored, getting thumped by the IDF in return. The ruling turbans then wave the bloody shirt and holler loudly about oppression and disproportionate response...


fishing zone

after restricting it for four days in response to the launching of incendiary balloons into Israel from the coastal enclave.

"Following a security assessment and with approval from the political echelon, it was decided to expand the Gaza Strip fishing zone from six to 12 nautical miles, starting Monday morning," the army's Coordinator of Government Activities in the Territories said in a statement.

COGAT also said that on Sunday, it would start again allowing the entry into Gaza of food, water, medicine, fishing goods, electrical supplies and agricultural products donated by the international community as part of the reconstruction effort for the Strip.

Israeli authorities will also allow the export of scrap metal from Gaza to Israel, COGAT said.

Paleostinians living in the Gaza Strip will be allowed to travel abroad via the Allenby crossing between the West Bank and Jordan, subject to the approved criteria, COGAT announced, adding that it would also allow 29 private vehicles that have been stranded at the Erez pedestrian crossing since the May war between Israel and

Hamas, the well-beloved offspring of the Moslem Brotherhood,

into the strip.

"The civilian measures approved by the political echelon are conditional on the continued maintenance of security stability in the region," COGAT said.

Israel has in the past used fishing zone restrictions as a punitive measure against Gaza following attacks or border riots, though critics say the policy is a form of collective punishment borne mostly by people unconnected to the border tensions.

Hamas has warned of a return to fighting should Israel seek to again tighten restrictions on the blockaded Gaza Strip. The coastal enclave has seen tighter controls than usual since the May conflict between Israel and Hamas.

Meanwhile,


...back at the comedy club, Boogie was cracking himself up, but nobody else seemed to be getting the non-stop jokes...


Hamas plans to escalate the situation on the border if Israel does not allow the passage of Qatar
...an emirate on the east coast of the Arabian Peninsula. It sits on some really productive gas and oil deposits, which produces the highest per capita income in the world. They piss it all away on religion, financing the Moslem Brotherhood and several al-Qaeda affiliates. Home of nutbag holy manYusuf al-Qaradawi...
i funds into the Gaza Strip by the end of this week, sources in the terror group told a Lebanese newspaper on Thursday.

The source told the Al Akhbar newspaper that if there are no changes to the current situation regarding the entry of money and goods to the enclave, it may push some Gaza terror factions to launch rockets at southern Israel.

In June, a similar threat was conveyed via the Lebanese paper, which apparently resulted in the resumption of incendiary balloon attacks.

With Israel's approval, Qatar has in recent years distributed hundreds of millions of dollars in cash to enable Gaza's Hamas rulers to pay for fuel for the Strip's power plant, pay civil servants' salaries, and provide aid to tens of thousands of impoverished families.

An official familiar with the negotiations told The Times of Israel this month that Israel had notified Egyptian mediators that it will no longer allow the entrance of unmonitored

Qatari cash

into the Strip, as had previously been done.
Posted by: trailing wife || 07/30/2021 00:06 || Comments || Link || E-Mail|| [98 views] Top|| File under: Hamas
Science & Technology
Dirty bomb material disappears in transit in Michigan
[Zero Hedge] Radioactive material headed to Michigan from an Ohio company never made it to its destination, a filing by the U.S. Nuclear Regulatory Commission revealed. In its "Current Event Notification" report for Wednesday, the commission that regulates commercial nuclear power plants and other civilian uses of nuclear materials in the United States said the Ohio Bureau of Radiation Protection had informed officials about a missing shipment involving Prime NDT Services.

The Ohio radiation bureau learned from Prime NDT that a source of Iridium-192


...which has a half life of 74 days...

was shipped through an unnamed carrier on July 12 from a facility in Strasburg, Ohio, to a facility in Michigan, the NRC said. Iridium-192 is a radioactive isotope of iridium, which can be used in industrial gauges that inspect welding seams in such equipment as pipelines and in medicine to treat certain cancers, according to the federal Centers for Disease Control and Prevention. The material can also be used to make a dirty bomb.

According to the Detroit News, Prime NDT Services is an Ohio-based inspection company that performs testing services in the energy and industrial industries, many involving pipelines and other energy industry equipment.

The nuclear commission report categorized the isotope as a "Category 2" level of radioactive material, but did not specify the quantity of material that was being shipped or how it was packaged.

"Category 2 sources, if not safely managed or securely protected, could cause permanent injury to a person who handled them, or were otherwise in contact with them, for a short time (minutes to hours)," the report said. "It could possibly be fatal to be close to this amount of unshielded radioactive material for a period of hours to days."

According to the NRC classification scale, Category 1 nuclear materials are for strategic uses and include quantities in excess of 5 kilograms of uranium 235 or uranium-233 or 2 kilograms of plutonium. Five kilograms equals slightly more than 11 pounds. Think plutonium which Doc Brown stole from the Libyans.

Category 2 materials contain more than 1,000 grams of U-235 or more than 500 grams of U-233 or plutonium, or in a combined quantity of more than 1,000 grams. One thousand grams is equal to 2.2 pounds.

At the bottom is Category 3: materials would be those classified with more than 15 grams of U-235 or U-233 or plutonium alone or combined. Fifteen grams equals a little more than 8 ounces.

So here's the problem: "As of July 21, the source has not been delivered ..." the Ohio commission's notice to the NRC reads.

It was unclear how long shipping the material to Michigan would have been expected to take. The company is based in Ohio just south of Akron, but the Michigan delivery point was not specified. The carrier transmitting the material was redacted in the NRC notice.

The incident report refers to the shipment as a "Lost Source."

More@link

Posted by: Shereth Shavirt9128 || 07/30/2021 06:26 || Comments || Link || E-Mail|| [307 views] Top|| File under:
Syria-Lebanon-Iran
Secret files show alleged Iranian plans to sink ships using cyberattacks
[IsraelTimes] Documents, reportedly by secret Revolutionary Guard unit, name Israel, US, UK and others as potential targets; also say attacks could be used to blow up fuel pump at gas station.

A cache of top-secret documents, allegedly written by Iranian intelligence, show Tehran is building a bank of potential targets for cyberattacks, Sky News reported on Monday.

The files, screenshots of which were published by the UK news outlet, show plans for attacks that could sink a

fat merchantman

or blow up a fuel pump at a gas station.

They also include researched details about satellite communication devices used by the international shipping industry, as well as computer-based systems controlling the lights, heating and ventilation in smart homes.

The five documents, spanning 57 pages in total, of which at least four appear to have been written last year, show an interest in cyberattacks against Western countries, including Israel, the United States,

Britannia

and

La Belle France

.

They were written by a secret offensive unit of the Islamic Revolutionary Guard Corps' cyber command called

Shahid Kaveh

, the report said, citing an unnamed security source who said he was "very confident" they were authentic. Other knowledgeable sources said the documents "looked credible and interesting."

The documents were said to have been written by "Intelligence Team 13," and each begins with a quote by Iranian

Lord High Potentate and Supreme Leader of All He Surveys

Ayatollah Ali Khamenei
...the very aged actual dictator of Iran, successor to Ayatollah Ruhollah Khomeini...
: "The Islamic Theocratic Republic of Iran

...a theocratic Shiite state divided among the Medes, the Persians, and the (Arab) Elamites. Formerly a fairly civilized nation ruled by a Shah, it became a victim of Islamic revolution in 1979. The nation is today noted for spontaneously taking over other countries' embassies, maintaining whorehouses run by clergymen, involvement in international drug trafficking, and financing sock puppet militias to extend the regime's influence. The word Iran is a cognate form of Aryan. The abbreviation IRGC is the same idea as Stürmabteilung (or SA). The term Supreme Guide is a the modern version form of either Duce or Führer or maybe both. They hate Jews Zionists Jews. Their economy is based on the production of oil and vitriol...
must become among the world's most powerful in the area of cyber."

"They are creating a target bank to be used whenever they see fit," the source was quoted as saying.

Intelligence Team 13, he added, "are supposed to be rather clandestine. They work on offensive cyber operations globally."

However,


facts are stubborn; statistics are more pliable...


the documents appeared to be based on open sources and internet searches rather than privileged information, according to Sky.

Iran's embassy in London declined to comment on the report.

One document showed diagrams of systems designed to keep cargo ships balanced even when they tilt.

"These pumps are used to bring water into the tanks through centrifuges and in order to operate correctly, the task must be completed with precision. Any problems could result in the sinking of the ship," the document said.

It added: "Any kind of disruptive influence can cause disorder within these systems and can cause significant and irreparable damage to the vessel."

Another file detailed information and photos of automatic tank gauges that track fuel flow at gas stations.

"[An] explosion of these fueling pumps is possible if these systems are hacked and controlled remotely," it said, adding that an attack could also cut the fuel supply.

Another document examined satellite communications devices use at sea, called Seagull 5000i and Sealink CIR.

The file featured internet searches along with key phrases that included Israel, the US, the UK,

La Belle France

and other countries.

Commenting on the report, British Defense Secretary Ben Wallace told Sky that unless steps are taken to counter the threat of cyberattacks, "our critical national infrastructure, our way of life could be threatened quite easily."



Britannia

's military cyber chief Patrick Sanders said Iran was "among the most advanced cyber actors. We take their capabilities seriously. We don't overstate it. They are a serious actor and they have behaved really irresponsibly in the past."
Posted by: trailing wife || 07/30/2021 00:06 || Comments || Link || E-Mail|| [300 views] Top|| File under: Govt of Iran
Suffering of Hasaka citizens continue as Turkish occupier still cut off water
[SANA.SY] Suffering of Hasaka citizens has entered its 37th day as the Ottoman Turkish occupation and its terrorist mercenaries still cutting off drinking water which deprives about one million citizen from the only water source.

General Director of Water Establishment in Hasaka , Mahmoud al-Oukla, said in a statement to SANA

news hound

that the Ottoman Turkish occupier has until today stopped the operation of Allouk water station and prevented workers from entering the site in light of the detorioration of the water security crisis for the people of Hasaka city and the western countryside, and the increasing need for water as a result of the summer high temperatures.

Al-Oukla pointed out that efforts to ease the effects of the crime of cutting water are continuing by government service agencies, humanitarian and civil organizations which work to increase the number of water tanks scattered in the streets and parks and to put them in areas where they are not present, in addition to ensuring that they are filled with drinking water more than once during the day, in order to meet the needs of the people of water.
Posted by: Fred || 07/30/2021 00:00 || Comments || Link || E-Mail|| [69 views] Top|| File under: Sublime Porte
WSJ: U.S. plans to sanction Iran's drones and guided missiles
[SHAFAQ] The U.S. plans a sanctions campaign against Iran's evolving capabilities for precision strikes using drones and guided missiles, according to U.S. officials, amid concerns over the threat these weapons represent to American and allied interests.

The effort comes as Western security officials say they see those capabilities as a more immediate danger to Middle East stability than Iran's nuclear-enrichment and ballistic-missile programs.

The U.S. has sanctioned some of Iran's missile programs in past years, but officials said that targeting Iran's procurement networks, such as the providers of parts used to build the drones and precision-guided missiles, could more effectively disrupt those activities.
Continued on Page 49
Posted by: Fred || 07/30/2021 00:00 || Comments || Link || E-Mail|| [104 views] Top|| File under: Govt of Iran
Another mutiny in Deraa
Direct Translation via Google Translate. Edited.


By Boris Rozhin

[ColonelCassad] In the Syrian province of Deraa, another mutiny.

In 2018, local FSA militants surrendered in unison to Syrian president Bashar Hafez al-Assad, raised Syrian flags and transferred control of the border and cities to Assad, having themselves enrolled in the NDF or the 5th Assault Corps.

All mediated by Russia, which played a decisive role in the surrender of militants in southwestern Syria.

Since then, there have been several rebellion attempts in the area by former militants who have failed to fit into the new reality. Each time this was accompanied by attacks on the checkpoints of the Syrian army, armed clashes and the subsequent arrival of the Russian military, who reconciled and extinguished the conflict.

The reasons for these riots are both external and internal. On the one hand, foreign special services and structures of the "green" are trying in every possible way to incite discontent in southern Syria.

On the other hand, a weak economy, overwhelming corruption, showdowns at the local level, restrictions on smuggling on the border with Jordan, all this causes discontent among former militants, which is what the leaders of such riots actually use to attract the disaffected for another attempt to "ignite the fire of the green revolution."

And here's another series. Former militants from the NDF and one of the brigades of the 5th Assault Corps riot in part of the city of Deraa and a number of settlements in the provinces of Deraa and Suweida.

Yesterday, for example, they captured several checkpoints of the Syrian army and one tank.

To suppress the rebellion, the Syrian 4th Armor Division and various forces went to Deraa a few days ago to strengthen the ongoing CTO (the formal legend of the operation, the fight against ISIS militants), which already has experience in this area. Last night, the ultimatum presented by the military to the militants expired to surrender their weapons and disperse.

Of course, Russia is making an effort to make things end like last time. The Syrians are more likely to crush it all once and for all.

Artillery and mortar attacks have already begun on rebel positions in Deraa. On the outskirts of the city, there is a strong shooting battle. It cannot be ruled out that the "homeland of the Syrian revolution" will be ironed out one more time, to be sure.

Click here for The Guardian's take.

Via Bulgarian journalist Ruslan Trad
Posted by: badanov || 07/30/2021 00:00 || Comments || Link || E-Mail|| [135 views] Top|| File under:
Who's in the News
34
[untagged]
9
Taliban
5
Govt of Iraq
4
Commies
4
Sublime Porte
3
Govt of Syria
3
Antifa/BLM
3
Islamic State
3
Govt of Iran Proxies
2
Govt of Iran
2
Human Trafficking
1
Muslim Brotherhood
1
Hamas
1
Narcos
1
al-Shabaab (AQ)
1
Palestinian Authority
1
Govt of Pakistain Proxies
1
[untagged]
Bookmark
E-Mail Me
The Classics
The O Club
Rantburg Store
The Bloids
The Never-ending Story
Thugburg
Gulf War I
The Way We Were
Bio
Merry-Go-Blog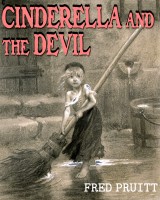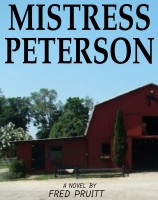 On Sale now!


A multi-volume chronology and reference guide set detailing three years of the Mexican Drug War between 2010 and 2012.

Rantburg.com and borderlandbeat.com correspondent and author Chris Covert presents his first non-fiction work detailing the drug and gang related violence in Mexico.

Chris gives us Mexican press dispatches of drug and gang war violence over three years, presented in a multi volume set intended to chronicle the death, violence and mayhem which has dominated Mexico for six years.
Click here for more information


Meet the Mods
In no particular order...


Steve White
Seafarious
Pappy
lotp
Scooter McGruder
john frum
tu3031
badanov
sherry
ryuge
GolfBravoUSMC
Bright Pebbles
trailing wife
Gloria
Fred
Besoeker
Glenmore
Frank G
3dc
Skidmark
Alaska Paul



Better than the average link...



Rantburg was assembled from recycled algorithms in the United States of America. No trees were destroyed in the production of this weblog. We did hurt some, though. Sorry.
3.215.79.204

Help keep the Burg running! Paypal: