Afghanistan
'Our lives are in danger': Afghans queue up to get passports
[Aljazeera] Like thousands of his compatriots, Abdel Khalid Nabyar waited outside Afghanistan's main passport office to apply for the precious travel document that would allow him to leave the war-torn nation.

With the Taliban making huge advances in the countryside as foreign forces wind up their withdrawal, many Afghans — those with the means, at least — are looking for a way out.

"If the situation worsens, we might have to leave," said Nabyar, 52, who feels particularly vulnerable because he once ran a shop on a NATO military base.

Not everyone will make an immediate exit but most want the safety net — knowing they can leave at short notice.

"People want to be prepared in advance in case things go wrong," added Nabyar.
Posted by: Besoeker || 07/29/2021 02:32 || Comments || Link || E-Mail|| [209 views] Top|| File under:
Fighting alongside Taliban, how Pak's Lashkar is adding to woes of Afghansitan
[OneIndia] Prior to the attacks of Mumbai 26/11, the Lashkar-e-Tayiba had indicated its willingness to fight alongside the Taliban


...mindless ferocity in a turban...


in Afghanistan. Back in the day, the ISI had not approved of this and felt that the focus of the outfit should be on India, especially Jammu and Kashmir

...a disputed territory lying between India and Pakistain. After partition, the Paks grabbed half of it and call it Azad (Free) Kashmir. The remainder they refer to as "Indian Occupied Kashmir". They have fought four wars with India over it, the score currently 4-0 in New Delhi's favor. After 72 years of this nonsense, India cut the Gordian knot in 2019, removing the area's special status, breaking off Ladakh as a separate state, and allowing people from other areas to settle (or in the case of the Pandits, to resettle) there....
Pakistain did not want its most important proxy to fight in Afghanistan as the US troops were very much in place there. The 26/11 attack originally planned by Ilyas Kashmiri of the

313 Brigade

of the al-Qaeda was handed over to the Lashkar-e-Tayiba with the sole intention of keeping its fighters away from Afghanistan.
Continued on Page 49
Posted by: trailing wife || 07/29/2021 01:06 || Comments || Link || E-Mail|| [88 views] Top|| File under: Lashkar e-Taiba
Taliban's delegation visiting China
[KhaamaPress] The Taliban
...Arabic for students...
's political office spokesperson Naeem Wardak in a Twitter post said that a nine-member delegation led by the head of office Mullah Abdul Ghani Baradar visited China on Tuesday.

The Taliban delegation is visiting China on a two-day trip and met with the foreign minister of China, Wang Yi, reads the tweet.

As per Naeem Wardak, the delegation includes, Mullah Abdul Ghani Baradar, Suhail Shaheen, Abdulsalaam Hanafi, Khairullah Khairkhaw, Shahabudeen Delawar, Matiullah Khales, Emar Yaser, Nebrasulhaq Aziz, and the spokesperson himself.

The visit is said to be aimed at discussing bilateral relations with China, the

grinding of the peace processor

, and other relevant issues.

Naeem Wardak in a series of Twitter posts said that the delegation has assured China that they-Taliban- will not pose any threat to neighboring countries and China has also pledged not to interfere in other's internal issues and will contribute to the

grinding of the peace processor

of Afghanistan.

The Taliban's last visit was that to Russia after a meeting with the Afghan government delegation in the Iranian capital Tehran.

The group's high-level meeting with the Afghan delegation led by Abdullah Abdullah

...the former foreign minister of the Northern Alliance government, advisor to Masood, and candidate for president against both Karzai and Ghani. Dr. Abdullah was born in Kabul and is half Tadjik and half Pashtun. He also held the meaningless salaried sop position as CEO of Afghanistan, while Ghani was president...
in Qatar
...an emirate on the east coast of the Arabian Peninsula. It sits on some really productive gas and oil deposits, which produces the highest per capita income in the world. They piss it all away on religion, financing the Moslem Brotherhood and several al-Qaeda affiliates. Home of nutbag holy manYusuf al-Qaradawi...
was found promising and both sides are reportedly set to meet again in near future.

Help us expand footprint in Afghanistan: Taliban delegation tells China

[OneIndia] The Taliban

...mindless ferocity in a turban...
has reached out to the Chinese to help it expand its footprint in Afghanistan. The same was conveyed by Taliban leader, Mullah Baradar during a meeting with the Chinese Foreign Minister, Wang Yi held on July 27.

The assurance from the Taliban that it will not allow Afghanistan to be used against third country come in the backdrop of reports stating that Pakistain has been using the Lashkar-e-Tayiba fight in the country. New Delhi has been raising this issue of ungoverned territory in Afghanistan by the international terror groups.

Afghan officials have said that Pakistain has been shifting its terror groups into Afghanistan for over an year now.

Afghanistan's Caped President

, had also slammed Pakistain in the presence of its Prime Minister, Imran Khan
...aka The Great Khan, who isn't your heaviest-duty thinker, maybe not even among the top five...
at the connectivity meeting held at Uzbekistan.

Further more proof of Pakistain sending its

turbans

comes from the fact that several persons who had died in recent times along with the Taliban fighters had a Pakistain identity card on them.

Posted by: trailing wife || 07/29/2021 00:00 || Comments || Link || E-Mail|| [117 views] Top|| File under: Commies
Africa North
Tunisia in Political Turmoil as President Dismisses More Officials
[AnNahar] Tunisia lurched further into political uncertainty Wednesday, as President

Kais Saied

sacked more officials, days after he suspended parliament and assumed executive powers in what opponents labelled a "coup".

Key civil society groups warned against any "illegitimate" extension of Saied's 30-day suspension of parliament, and demanded in a joint statement a timeline for political action.

After suspending parliament and sacking Hichem Mechichi as prime minister on Sunday, dismissing the defense and justice ministers on Monday, Saied then issued orders dismissing a series of

brass hats

.

Late Tuesday, 63-year-old Saied, a former law lecturer who was a political newcomer when he won a landslide 2019 election victory, issued decrees sacking a long list of senior government officials, including the army's chief prosecutor.

He has also lifted the parliamentary immunity of

politician

s, and assumed judicial powers.

Saied say his actions are justified under the constitution, which allows the head of state to take unspecified exceptional measures in the event of an "imminent threat".

- POLITICAL, ECONOMIC, HEALTH CRISES -
The moderate Islamist Ennahdha party, which was the largest faction in the coalition government, has labelled the power grab a "coup d'état", while the US, EU and other powers have voiced strong concern.

On top of the political turmoil, the North African nation is struggling with a cripplingly economic crisis including soaring inflation and high unemployment, as well as surging Covid-19 infections.

Tunisians are waiting anxiously for clarity on the next political steps.

Saied, an austere legal academic who has said he is determined to revolutionize the political system through the law, said he would assume executive power "with the help" of a government whose new chief he would appoint himself.

Names of possible candidates circulated Wednesday after Saied met with representatives of national organizations late Monday.

"President Saied will be very careful in choosing the future head of government, because he wants a trustworthy and loyal person who would adopt the same policies as him," said political scientist Slaheddine Jourchi.

The young democracy had often been cited as the sole success story of the Arab Spring, the tumult sparked across the region after Mohammed Bouazizi, a Tunisian university graduate who could only find work as a fruit vendor, set himself on fire in December 2010.

But, a decade on, many in the nation of 12 million people say they have seen little improvement in living standards, and have grown infuriated by protracted political deadlock with infighting among the elite.

The ousted government had also been criticized for its handling of the Covid pandemic. Tunisia has one of the world's highest official per-capita

corpse count

s.

- 'A GREAT CHALLENGE' -
"President Saied is faced with a great challenge: to show Tunisians and the world that he made the right decisions," added Jourchi.

After violent mostly peaceful

festivities

outside the army-blockaded parliament on Monday, the Ennahdha party said "organized thugs" were being used to "provoke bloodshed and chaos".

It urged its supporters "to go home in the interests of maintaining the peace and security of our nation".

On Tuesday Ennahdha said that, "for the sake of the democratic path," it is "ready to go to early legislative and presidential elections" while demanding "that any delay is not used as a pretext to maintain an autocratic regime."

Noureddine B'Hiri, a senior Ennahdha leader, said the party had "decided to campaign peacefully to defeat" the president's plans.

But before any elections, "parliament should resume its activities and the military end its control," B'Hiri told AFP.

In the 10 years since Tunisia's popular revolution toppled dictator Zine El Abidine Ben Ali, Tunisia has had nine governments.

Some have lasted just months, hindering the reforms needed to revamp the country's struggling economy and poor public services.
Posted by: trailing wife || 07/29/2021 00:05 || Comments || Link || E-Mail|| [107 views] Top|| File under: Muslim Brotherhood
3 Tunisian parties, including Ennahda, face legal probe over electoral foreign funding: Official
Oh dear. It looks like the net is tightening.

[AlAhram] The

front man

of Tunisia's Financial and Judicial Pole said on Wednesday that an investigation has been opened in regards to three political parties for receiving foreign funding during previous elections.

Speaking to Sky News Arabia, Mohsen al-Dali said the probe will include the Islamist

Ennahda

Party, Qalb Tounes, and Aish Tounsi.

He added that those suspected of receiving funding to spend on electoral campaigns from either foreign or unknown sources will be facing legal actions pending investigation.

The Pole was established in 2012 as a specialised entity to investigate acts of corruption and money laundering.

The probe follows a group of decisions taken by President Kais Saied on Sunday in regards to Tunisia's executive, legislative, and judicial authorities.

Saied said he will let the public prosecution be in charge of investigations into "crimes" committed against Tunisia, dismiss premier Hichem Mechichi, suspend the parliament for a month, and revoke the immunity of all parliamentarians.

The president will also lead the executive authority and announce a new head of government whose name is yet to be revealed. He also removed the defence ministers and acting justice minister from their posts.

Saied also ordered a nationwide curfew between 7pm and 6am from 26 July to 27 August and banned travelling across cities and public gatherings of more than three people.
Posted by: trailing wife || 07/29/2021 00:00 || Comments || Link || E-Mail|| [307 views] Top|| File under: Muslim Brotherhood
Africa Subsaharan
Jailed Muslim cleric and wife released from Nigerian prison
[DW] Shiite leader Ibrahim

Zakzaky




...former leader of the Muslim Brotherhood in Nigeria, he converted to Shi'ism after a visit to Iran, and now is a fiery Iranian sock puppet. He's head of the Islamic Movement of Nigeria (IMN), which Nigeria declared a terror group in 2019. Like the Muslim Brotherhood, its spinoffs, including Boko Haram/ISWAP, are much more violent. He is the only Zakzaky in our archives, though the rest of his name suffers considerable variation...

and his wife have been in jail since 2015. On Wednesday, a Nigerian court acquitted the couple and ordered their release.

A Nigerian court on Wednesday acquitted and ordered the release of Shiite

Moslem

holy man

Ibrahim Zakzaky and his wife Zeenah Ibrahim.

The two have been in jail since 2015, facing eight charges brought by the Kaduna state government in 2018, including aiding and abetting homicide, unlawful assembly and disruption of public peace.

"The court has discharged and acquitted Sheikh Ibrahim Zakzaky and his wife of all the charges filed against them. They have regained their freedom today," said Sadau Garba, a lawyer for the couple.

WHO IS IBRAHIM ZAKZAKY AND WHY WAS HE JAILED?
Zakzaky, who has called for an Iranian-style Islamic revolution in the country, was initially arrested alongside his wife and some 200 followers from his Islamic Movement of Nigeria (IMN) in a violent mostly peaceful government crackdown in the northern Nigerian city of Zaria, in December 2015.

When a court ordered the couple released in 2016, the government simply ignored the ruling and filed murder charges against them.

The charge stemmed from the 2015 crackdown in which an estimated 350 people were killed by government forces at an IMN compound and a nearby mosque and burial ground in northern Kaduna state over the course of two days of

festivities

.

The crackdown was sparked when IMN members blocked an army command convoy during a religious procession. At first, the army denied the events, then claimed that a soldier had been killed by armed Shiites.

DEADLY PROTESTS LED TO A BAN OF ZAKZAKY'S ISLAMIC MOVEMENT OF NIGERIA
Most IMN members jugged
Youse'll never take me alive coppers!... [BANG!]... Ow!... I quit!
in 2015, were released in the course of 2019 and 2020. The continued detention of Zakaky and his wife, however, sparked protests that turned deadly, leading the government of Nigeria to outlaw the IMN 2019.

Wednesday's court decision was "a victory for truth and justice against tyranny and impunity," according to IMN

front man

Ibrahim Musa.

"This judgement has not only vindicated them and all members of the Islamic movement in Nigeria, but it is certainly a victory for perseverance in the face of extreme persecution by the Nigerian government," said Musa.

Defense lawyers say the couple will, "seek damages against the Kaduna state government for all the deprivations and the travails our client[s] suffered."

Dari Bayero, the state's lead prosecutor, confirmed that the pair had been freed but said, "we are certainly going to file charges against the duo at appeal."
Posted by: trailing wife || 07/29/2021 01:24 || Comments || Link || E-Mail|| [115 views] Top|| File under: Govt of Iran Proxies
Britain
Hyde Park no longer safe for Christians
via Andy Ngo
[TheTimes] The woman who was stabbed at Speakers' Corner on Sunday has claimed that the venue has become hostile and dangerous for evangelical Christians.



Hatun Tash

told The Times that over the past two years she had been verbally and physically assaulted at Speakers' Corner,

Hyde Park

, which is known for freedom of expression.

A fortnight before she was attacked, Tash had begun legal proceedings against Scotland Yard over allegations of false arrest and imprisonment.

She claimed she was wrongly held in December and again in May over

festivities

with groups of

Moslem

s.

On Sunday, Tash, 39, was wearing a Charlie Hebdo


...A lefty French satirical magazine, home of what may well be the majority if the active testicles left in Europe...


T-shirt when she was stabbed in the face by a man in black.

Police said that officers were continuing to search for the suspect and that at present the attack was not being treated as terrorism-related.

Tash, who is from The Sick Man of Europe Turkey

...just another cheapjack Moslem dictatorship, brought to you by the Moslem Brüderbund...
but moved to the UK eight years ago, told The Times that she was a former

Moslem

who converted to Christianity.

She began preaching at Speakers' Corner in 2013 and said: "In my early days

Speakers' Corner

was a much calmer place. Now it is not and I am regularly attacked by a

Moslem

mob."
Posted by: Fred || 07/29/2021 00:00 || Comments || Link || E-Mail|| [266 views] Top|| File under:
Caucasus/Russia/Central Asia
Russian, Tajik, Uzbek troops to practice fighting terrorists in drills near Afghan border
[TASS] Troops from Russia, Tajikistan and Uzbekistan will practice eliminating outlawed armed gangs, conducting air reconnaissance and protecting facilities during joint drills that will run in Central Asia next week, Russian Defense Minister Sergey Shoigu said on Wednesday.

The press office of Russia's Central Military District earlier reported that over 1,500 troops from Russia, Tajikistan and Uzbekistan would participate in joint drills at the Kharb-Maidon practice range 20 km from the Afghan border on August 5-10.

"Next week, we will hold joint drills with Tajikistan and Uzbekistan on their territories for the purposes of reacting to the aggravating situation in Afghanistan. The drills will focus on practical measures to rout and eliminate outlawed armed gangs by firepower, conduct air reconnaissance and strengthen the protection of vital facilities," the Russian defense minister said at a meeting of the defense chiefs from the member states of the Shanghai Cooperation Organization (SCO) in Dushanbe.

In September, the SCO's Peace Mission-2021 counter-terror command and staff exercise is scheduled to take place at the Donguzsky training ground in the Orenburg Region in the Urals, Shoigu added.

"Similar drills, but with the participation of the CSTO [Collective Security Treaty Organization] Collective Forces, will take place in Kyrgyzstan and Tajikistan in the fall. Subsequently, as it has been proposed that military contingents of the CSTO Collective Operational Response Forces and units of friendly countries should be engaged in Peace Mission drills to practice jointly thwarting terror threats," the Russian defense chief said.
Posted by: badanov || 07/29/2021 00:00 || Comments || Link || E-Mail|| [139 views] Top|| File under: Taliban
Government Corruption
Feds exempting some illegal migrants from normal ID requirements on flights
[Just The News] As the Biden administration ramps up the release of illegal migrants detained at the southern border, they are exempting many from the Transportation Security Agency's government photo ID rules for airline travel, giving them special permissions to fly after a background check.

TSA officials say they are confident the screenings that U.S. Customs and Border Protection officials are doing before migrants are permitted onto U.S. domestic flights is ensuring security. But a former head of the CBP told Just the News he is not so sure.

"I'm sure CBP is doing as much due diligence as possible," said Mark Morgan, who served as acting commissioner of the agency under President Donald Trump and chief of U.S. Border Patrol and acting director of Immigration and Customs Enforcement under President Barack Obama. "But when you have 180,000 people crossing a month and many don't have the official travel documents normally needed to ensure identity, there is only so much you can do."

All American passengers are required to provide TSA a government-issued photo ID, usually a state-issued driver's license or a passport, Homeland Security trusted traveler card, green card or a Department of Defense ID. There are procedures when an American forgets their ID at the airport, which requires filling out extensive paperwork, waiting for ID verification and then undergoing a pat-down search according to the TSA Web site.
Posted by: Besoeker || 07/29/2021 01:44 || Comments || Link || E-Mail|| [173 views] Top|| File under: Human Trafficking
India-Pakistan
Pakistan Reopens Spin Boldak Crossing Held by Taliban
[ToloNews] Pakistain reopened southwestern the Chaman-

Spin Boldak

crossing in Kandahar province that is currently held by the Taliban

...mindless ferocity in a turban...
, Pak customs officials said, as quoted by

Rooters

.

The Pak government has allowed over 100 trucks carrying goods to cross into Afghanistan, the report said.

The crossing has remained closed by Pakistain since fierce fighting for control of the Spin Boldak district erupted between Afghan government and the Taliban earlier this month.

"Pakistain has opened its border with Afghanistan at Chaman today and resumed Afghan Transit Trade which was suspended since the last one month," Arif Kakar, a

bigwig

of the Chaman pass said as quoted by

Rooters

.

He said it would remain open six days a week.

The Afghan government has not yet commented on the move.

The Finance Ministry on Monday said the Afghan government has lost 2.7 billion Afs (over $33 million) in customs revenue over the last four weeks as key border towns have fallen to the Taliban during this period.

Over the past month, the government has lost control of key border towns including Islam Qala in Herat


...a venerable old Persian-speaking city in western Afghanistan, populated mostly by Tadjiks, which is why it's not as blood-soaked as areas controlled by Pashtuns...


, Abu Nasr Farahi in Farah, Spin Boldak in Kandahar, Ai Khanum in Takhar, Dand Patan in Paktia and Shirkhan in Kunduz province.

The Finance Ministry said that the government has no control over seven customs departments in border towns.

The Islam Qala customs area is one of the biggest trade gateways between Afghanistan and Iran
...a theocratic Shiite state divided among the Medes, the Persians, and the (Arab) Elamites. Formerly a fairly civilized nation ruled by a Shah, it became a victim of Islamic revolution in 1979. The nation is today noted for spontaneously taking over other countries' embassies, maintaining whorehouses run by clergymen, involvement in international drug trafficking, and financing sock puppet militias to extend the regime's influence. The word Iran is a cognate form of Aryan. The abbreviation IRGC is the same idea as Stürmabteilung (or SA). The term Supreme Guide is a the modern version form of either Duce or Führer or maybe both. They hate Jews Zionists Jews. Their economy is based on the production of oil and vitriol...
and has been under Taliban control for the last 20 days.

Rafi Tabe, a

front man

for the Ministry of Finance, said the collections from Jawza (May 22 to June 22, 2021) was 7.3 billion (at least $91 million) but this was reduced to 4.6 billion Afs ($57 million) in Saratan (June 23 to July 23).

"The customs revenue is dependent on trading. It will have a negative impact on revenue if there are issues in trading," he said.

Private sector representatives said the issues around the border towns have affected traders' willingness to import goods to the country through these gateways.

Investors suggested that the government should take control of income-generating border towns to prevent further harm to importers.
Posted by: trailing wife || 07/29/2021 00:00 || Comments || Link || E-Mail|| [113 views] Top|| File under: Taliban
Iraq
Kaka Hama: Iraq will replicate Afghanistan's scenario after the U.S. departure
[SHAFAQ] The leader of the Kurdistan Socialist Democratic Party, Mohammed Haji Mahmoud, said on Wednesday that Iraq will replicate the Afghani scenario following the U.S. troops' departure from the country.

Mahmoud's comments came in a statement on the U.S.-Iraqi Strategic Dialogue and outcomes of the Iraqi Premier Mustafa al-Kadhimi's meeting with U.S. President Joe The Big Guy Biden

...46th president of the U.S. Sleazy Dem mschine politician, paterfamilias of the Biden Crime Family...
in Washington earlier this week.

Mahmoud, aka Kaka Hama, said, "al-Kadhimi is not the decision-maker in Iraq...the U.S. will withdraw from many territories in Iraq, as in Afghanistan."
Posted by: Fred || 07/29/2021 00:00 || Comments || Link || E-Mail|| [84 views] Top|| File under: Govt of Iraq
Who's in the News
28
[untagged]
9
Commies
5
Human Trafficking
4
Islamic State
4
Taliban
3
Govt of Iran Proxies
3
Arab Spring
3
Antifa/BLM
3
Govt of Iran
2
Govt of Syria
2
Muslim Brotherhood
2
Ottoman Proxies
1
Hezbollah
1
[untagged]
1
Lashkar e-Taiba
1
Govt of Pakistain Proxies
1
Govt of Iraq
1
al-Shabaab (IS-Mozambique)
1
TTP
Bookmark
E-Mail Me
The Classics
The O Club
Rantburg Store
The Bloids
The Never-ending Story
Thugburg
Gulf War I
The Way We Were
Bio
Merry-Go-Blog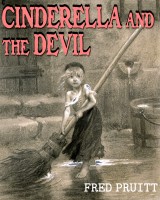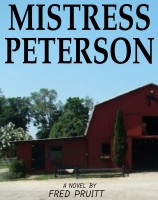 On Sale now!


A multi-volume chronology and reference guide set detailing three years of the Mexican Drug War between 2010 and 2012.

Rantburg.com and borderlandbeat.com correspondent and author Chris Covert presents his first non-fiction work detailing the drug and gang related violence in Mexico.

Chris gives us Mexican press dispatches of drug and gang war violence over three years, presented in a multi volume set intended to chronicle the death, violence and mayhem which has dominated Mexico for six years.
Click here for more information


Meet the Mods
In no particular order...


Steve White
Seafarious
Pappy
lotp
Scooter McGruder
john frum
tu3031
badanov
sherry
ryuge
GolfBravoUSMC
Bright Pebbles
trailing wife
Gloria
Fred
Besoeker
Glenmore
Frank G
3dc
Skidmark
Alaska Paul



Better than the average link...



Rantburg was assembled from recycled algorithms in the United States of America. No trees were destroyed in the production of this weblog. We did hurt some, though. Sorry.
3.238.180.255

Help keep the Burg running! Paypal: