-Great Cultural Revolution
'You earned or inherited your money through oppressing people of color'
[Daily Mail, Where America Gets Its News] Affluent

Dallas

residents receive BLM letter urging them not to send their kids to Ivy League schools so black students can get a spot instead

Dallas Justice Now (DJN), which appears to have been set up recently, is asking white supporters of Black Lives Matter to commit to 'making sacrifices to correct centuries of injustice.'
Posted by: Skidmark || 07/27/2021 00:00 || Comments || Link || E-Mail|| [10799 views] Top|| File under: Antifa/BLM
-Land of the Free
Texas' Operation Lone Star nets over 53,000 migrant apprehensions, 3,400 arrests
[FoxNews] The

Operation Lone Star

program launched by Texas to combat the smuggling of drugs and people across the U.S.-Mexico border has now resulted in more than 53,300 migrant apprehensions and 3,400 criminal arrests, the state's Department of Public Safety tells Fox News.

Its troopers, through July 22, have also been involved in 546 vehicle pursuits and have seized more than 4,800 pounds of cocaine and methamphetamines, 936 firearms and $7.8 million dollars in the areas of the Rio Grande Valley, Del Rio, Big Bend and El Paso, the department says.

"Since Operation Lone Star began in March, DPS has deployed around one-thousand Troopers to assist at the border," it added in a statement. "DPS Troopers continue to enforce all state violations of law including, but not limited to, criminal trespassing, criminal mischief, smuggling and human trafficking."

In March, Texas Gov. Greg Abbott said the "crisis at our southern border continues to escalate because of Biden Administration policies that refuse to secure the border and invite illegal immigration."

"Texas supports legal immigration but will not be an accomplice to the open border policies that cause, rather than prevent, a humanitarian crisis in our state and endanger the lives of Texans," the governor added.

On Monday, Texas Attorney General Ken Paxton told Fox News that his state has been "forced into" arresting migrants crossing the border illegally because the federal government has "no interest in doing the job."
Posted by: Skidmark || 07/27/2021 11:59 || Comments || Link || E-Mail|| [10798 views] Top|| File under: Human Trafficking
Afghanistan
$33M Lost in Customs Revenue in Past Month: MoF
[ToloNews] The Afghan government has lost 2.7 billion Afs (over $33 million) in customs revenue over the last four weeks as key border towns have fallen to the Taliban

...the Pashtun equivalent of men...
during this period, an official from the Ministry of Finance said.

Over the past month, the government has lost control of key border towns including Islam Qala in Herat


...a venerable old Persian-speaking city in western Afghanistan, populated mostly by Tadjiks, which is why it's not as blood-soaked as areas controlled by Pashtuns...


, Abu Nasr Farahi in Farah, Spin Boldak in Kandahar, Ai Khanum in Takhar, Dand Patan in Paktia and Shirkhan in Kunduz province.

The Finance Ministry said that the government has no control over seven customs departments in border towns.

The Islam Qala customs area is one of the biggest trade gateways between Afghanistan and Iran
...a theocratic Shiite state divided among the Medes, the Persians, and the (Arab) Elamites. Formerly a fairly civilized nation ruled by a Shah, it became a victim of Islamic revolution in 1979. The nation is today noted for spontaneously taking over other countries' embassies, maintaining whorehouses run by clergymen, involvement in international drug trafficking, and financing sock puppet militias to extend the regime's influence. The word Iran is a cognate form of Aryan. The abbreviation IRGC is the same idea as Stürmabteilung (or SA). The term Supreme Guide is a the modern version form of either Duce or Führer or maybe both. They hate Jews Zionists Jews. Their economy is based on the production of oil and vitriol...
and has been under Taliban control for the last 20 days.

Rafi Tabe, a

front man

for the Ministry of Finance, said the collections from Jawza (May 22 to June 22, 2021) was 7.3 billion (at least $91 million) but this was reduced to 4.6 billion Afs ($57 million) in Saratan (June 23 to July 23).

"The customs revenue is dependent on trading. It will have a negative impact on revenue if there are issues in trading," he said.

Private sector representatives said the issues around the border towns have affected traders' willingness to import goods to the country through these gateways.

"The market will face lack of commodities and necessary goods. We will face a worrisome situation if this is not prevented through necessary mechanisms," said Shafiqullah Ataee, acting CEO of the Chamber of Trade and Investment.

Some investors in Kunduz said the imports through Shir Khan Port, a key trade gateway to Tajikistan, are significantly low.

"Those who imported (goods) through Shir Khan Port are not here right now. Most of them are in Kabul," said Mohammad Nasim Rasuli, an investor in Kunduz.

Investors suggested that the government should take control of income-generating border towns to prevent further harm to importers.

This comes as there is a 50 percent increase in commodities prices, and fuel prices in local markets are increasing every day.
Posted by: trailing wife || 07/27/2021 00:06 || Comments || Link || E-Mail|| [10796 views] Top|| File under: Taliban
Civilian Casualties in Afghanistan Hit Record Levels: UN
[ToloNews] Resulting from a spike in violence in May that corresponded with the withdrawal of foreign troops from Afghanistan, the civilian casualties reported in the country for the first half of 2021 have reached record levels, the UN said in a report released on Monday.

The UN has warned that without significant de-escalation, 2021 will witness the highest ever number of documented civilian casualties in a single year since UNAMA recording began.

The UN report said that 1,659

non-combatants were killed

and 3,254 others were

maimed

, which is a 47 percent increase compared to the same period in 2020.

Of serious concern is the acute rise in the number of civilians killed and injured in the period from May 1, with almost as many civilian casualties in the May-June period as recorded in the entire preceding four months, according to the report.

The number of civilian casualties during May and June —783 killed and 1,609

maimed

--is the highest for those months since UNAMA began its systematic documentation in 2009.

The period January-April 2021 saw 2,791 civilian casualties (876 killed and 1,915 injured), said the UN.

The report noted that what is"particularly shocking" and of "deep concern" is that women, boys and girls made up "close to half of all civilian casualties in the first half of 2021," it said.

"Comprising 46 percent of all civilian casualties, 32 percent were children — 1,682 in total (468 killed and 1,214 injured) and 14 percent were women — 727 in total (219 killed and 508 injured)," the report said, adding: "It is sickening to report that more women and more children were killed and

maimed

than ever before recorded by UNAMA for the first half of any calendar year."

"Anti-Government Elements (AGEs) were responsible for 64 percent of the total civilian casualties: 39 percent by Taliban

...Arabic for students...
, nearly nine percent by

ISIS

and 16 percent by undetermined AGEs," the report said.

"Pro-Government Forces (PGFs) were responsible for 25 percent of civilian casualties: 23 percent by Afghan national security forces, and two percent by pro-Government

gang

s or undetermined PGFs," according to the report.

UNAMA attributed 11 percent of all civilian casualties to "crossfire" during ground engagements where the exact party responsible could not be determined and other incident types, including unattributable unwent kaboom! ordnance/explosive remnants of war.

UNAMA is also concerned about the "increasing number of reports of killing, ill-treatment, persecution and discrimination in communities affected by the current fighting and its aftermath," the report said, adding that it is "particularly important, especially during times of heightened conflict, that all parties respect the human rights
...which are usually entirely different from personal liberty...
and dignity of people and prevent such abuses and violations."
Posted by: trailing wife || 07/27/2021 00:00 || Comments || Link || E-Mail|| [10793 views] Top|| File under: Taliban
'Lack of Coordination' of Public Forces Cited in Kapisa Losses
[ToloNews] Former

Kapisa

governor

Mehrabuddin Safi

said that weak coordination among public uprising forces led to the fall of many key areas to the Taliban

...mindless ferocity in a turban...
in the province, including

Nijrab district

.

Safi said that the presence of a large number of Taliban fighters also led to the fall of the Kapisa districts.

Security forces left key parts of Nijrab districts two weeks ago, while the Tagab and Ala Sai districts in the province fell to the group earlier in the month.

Over the past two weeks,

festivities

have been underway in parts of Nijrab to retake the district, but no progress has been made so far. Hundreds of district residents have been displaced due to the

festivities

.

"Some individuals belonged to Mr. Mirdad. A large number of them. And some others are under Gul Akbar's command, who has a presence in the Afghania and Pachagan areas. And 100 more people are from the Giyawa area in Njirab led by commander Shitab and commander Nawab," former Kapisa governor Mehrabuddin Safi said. "These forces are in fact not under a unified command."

The deputy governor of Kapisa, Aziz-ur-Rahman Tawab, was killed in a clash with the Taliban in Nijrab district on July 16. The fall of key parts of the district happened three days after his death.

Officials and MPs in Kapisa said that at least 1,300 members of the public uprising forces have joined the fight against the Taliban, but sources from the province said the numbers are far less than reported.

Sources said that some Kapisa

politician

s and officials have taken at least 20 million Afs to fund these forces over the last month, but only a small number of these forces are on the frontlines against the Taliban.

"They have been divided. Some to Mr. A, and some to Mr. B ... 100 persons belong to one and 300 belong to another," said Haidar Haidar, a Kapisa resident.

However,


there's no worse danger than telling a mother her baby is ugly...


Mir Dad Nijrabi, an MP from Kapisa, leads members of the public uprising forces and said these forces have fought against the Taliban and have made sacrifices.

"They are on the ground right now. They are fighting the enemy and none of them have surrendered to the enemy or handed over their equipment and weapons," Nijrabi said.
Posted by: trailing wife || 07/27/2021 00:00 || Comments || Link || E-Mail|| [10797 views] Top|| File under: Taliban
ANDSF kill over 1,500 militants during previous week: General Shinwarai
[KhaamaPress] Afghanistan National Defense and Security Forces spokesperson General

Ajaml Shinwarai

said that the forces have conducted 154 military operations in which 1,528

turbans

were killed and over 800 more

maimed

.


Isn't the usual proportion lots more wounded than killed? What happened here?

During the operations conducted in 20 provinces, 16

snuffies

were taken hostages, Shinwarai added.

The operations include land operations, Arclight airstrike

...KABOOM!...
s, and artillery shells.

The spokesperson of ANDSF said that the forces have been out of defensive stance and are currently in offensive one during the latter stance some attacks have also been repelled.

On casualty of civilians he said, a large number of ANDSF operations were suspended in order to prevent civilian casualties in the country.

General Ajlam Shinwarai accused the Taliban


...mindless ferocity in a turban...


of killing 14 civilians and wounding nearly thirty more during the previous week.

The claim over civilian casualty comes after UNAMA in its latest report said that the past two months were the deadliest in terms of civilian casualties.

As per the report, nearly 4,500 civilian people have been killed and

maimed

in Afghanistan which is the highest ever since UNAMA started recording the

corpse count

in 2009.

The Taliban in a statement reacted to the number and dubbed it one-sided.
Posted by: trailing wife || 07/27/2021 00:00 || Comments || Link || E-Mail|| [10793 views] Top|| File under: Taliban
Africa North
Top Muslim scholar rejects 'coup' in Tunisia
[NATION.PK] The International Union for

Moslem

Scholars (IUMS) rejected any "coup" in

Tunisia

, as the country's president sacked the country's prime minister and suspended parliament.


IUMS is headquartered in Doha and affiliated with the Moslem Brotherhood.


"We are against any coup even if it is carried out by an Islamic group. Our legitimate position is clear," IUMS Secretary-General

Ali al-Qaradaghi

said in a Twitter post following the announcement by Tunisian President

Kais Saied

late Sunday that he has fully assumed executive authority.

Saied dismissed the government of Prime Minister

Hichem Mechichi

, froze parliament and assumed the executive authority with the assistance of a new prime minister.

Qaradaghi warned the Tunisian people to be wary of putschists' traps.

"Tunisia and its great people are too big and conscious to be swallowed up by the putschists and their supporters," he said.

Meanwhile,


...back at the secret hideout, Scarface Al sneeringly put his proposition to little Nell...


soldiers deployed at parliament prevented Parliament Speaker

Rached Ghannouchi

and accompanying

politician

s from entering the building.

Ghannouchi, for his part, denounced Saied's move as a "full-fledged coup" against the Tunisian constitution, revolution, and freedoms in the country.

Tunisia has been gripped by a deep crisis since Jan. 16, when Mechichi announced a cabinet reshuffle but Saied refused to hold a ceremony to swear in the new ministers. Tunisia also faces an unprecedented spread of the COVID-19 strains in most states, causing a rapid spread of the virus.

Tunisia is seen as the only Arab country that succeeded in carrying out a democratic transition among other Arab countries that also witnessed popular revolutions that toppled the ruling regimes, including Egypt, Libya, and Yemen


...an area of the Arabian Peninsula sometimes mistaken for a country. It is populated by more antagonistic tribes and factions than you can keep track of...



Posted by: Fred || 07/27/2021 00:00 || Comments || Link || E-Mail|| [10795 views] Top|| File under: Muslim Brotherhood
Caribbean-Latin America
Hezbollah's Money-Laundering and Drug-Trafficking Networks in Latin America
[BESACENTER.ORG] Over the past decades, Hezbollah has built a well-oiled, multibillion-dollar money-laundering and drug-trafficking machine in Latin America that cleans organized crime's ill-gotten gains through multiple waypoints in the Western hemisphere, West Africa, Europe, and the Middle East. Traditionally, Hezbollah used the TBA's


...the Tri-Border Area (TBA), where the frontiers of Argentina, Brazil, and Paraguay meet...

illicit economy as a hub for money-laundering—less so for cocaine trafficking. For years, Hezbollah-linked

narco

s in the TBA moved only relatively small quantities of cocaine. Multi-ton shipments are another story.The large cocaine shipments tied to Hezbollah's money-laundering networks used to flow from Colombia and Venezuela

...a country in Central America that sits on an enormous pool of oil. Formerly the most prospereous country in the region, it became infested with Commies sniffing almost unlimited wealth. It turned out the wealth wasn't unlimited, the economy collapsed under the clownish Hugo Chavez, the murder rate exceeded places like Honduras and El Salvador. A significant proportion of the populace refugeed to Colombia and points south...
, and with good reason. Colombia remains Latin America's largest producer of the white powder, and Venezuela, under the Iran-friendly narco-regime of Nicolás Maduro
...Commie el presidente para la vida of Venezuela, successor to Hugo Chavez. Nick is his country's attempt at producing a Muammar Qadaffy, except that even though his country's sitting on an enormous puddle of oil, he can't manage to get it out of the ground. Unlike Qadaffy and Hugo Chavez, he's not dead yet...
, is a key transit point for cocaine shipments. If Hezbollah is now involved in establishing a major cocaine supply line in the TBA, something must have changed in its modus operandi. Have Hezbollah's trade routes shifted?

As if that were not puzzling enough, here is another mystery the media revelations leave unsolved. By December 2017, Bahmad—once a film producer known for his skill as a propagandist but with seemingly no business experience—had left the area, never to return. GTG Global Trading Group S.A., the company he established only a few months before disappearing, lies dormant to this day. Why did Bahmad vanish before the first consignment of his product shipped from Paraguay? Did local authorities thwart his mission? Did someone snitch on him? Or did the producer produce—that is, did he accomplish his mission, leaving no reason for him to stay in the TBA? Did he fool everyone, establish his supply line, and place it in trusted hands before vanishing?

Based on dozens of interviews with confidential sources, documents obtained from regional intelligence informants, and open-source research, this study reveals the singular story of Nasser Abbas Bahmad and his foray into Latin America. His story in turn illustrates how Hezbollah established its largest financial laundromat in Latin America, and how, despite efforts by US and South American law enforcement agencies, it is running at full speed and bankrolling the arming of enemies of America and Israel.

Posted by: Fred || 07/27/2021 00:00 || Comments || Link || E-Mail|| [10794 views] Top|| File under: Hezbollah
Cyber
Ex-Mossad, German intel chiefs team up in cyber security
[Jpost] A mix of intelligence and technological capabilities could be the key to escaping the next mega hack, former Mossad and former German intelligence BND chiefs told the Jerusalem Post on Monday.

Speaking only a week after announcing that former BND chief August Hanning had joined the World Health Energy Holdings (WHEN) cyber security company, former Mossad director Danny Yatom, who is WHEN's president, told the Post that, "there is a development that anyone who wants to hack has so many motivations, and with digital systems there are more hacking options, more capabilities and more hackers who can destroy systems or cause them to cease functioning."
Posted by: Skidmark || 07/27/2021 00:00 || Comments || Link || E-Mail|| [10794 views] Top|| File under:
Europe
France, UK sign accord on fighting Channel terror threat
[AlAhram] The treaty includes provisions which will enable

Britannia

and

La Belle France

to share information concerning potential threats, mount swifter responses to serious incidents, and coordinate more efficient joint responses.

The UK-

La Belle France

Maritime Security Treaty was signed in

Gay Paree

as the defence and foreign ministers from both sides met for talks on shared security interests.

The British government emphasised that the treaty was aimed at fighting terror threats and incidents in the Channel and was not intended to tackle illegal migration.

"The intelligence and security tools this new cooperation provides will give law enforcement and our emergency responders the additional support they need to protect us all," said British Interior Minister Priti Patel.

But there has been growing concern over the number of migrants colonists making the dangerous crossing across the Channel in small boats and craft, with a record 430 arriving in England in a single day earlier this month.

The British government said "ongoing work to tackle small boat crossings in the Channel" was one issue discussed in talks between Raab and French counterpart Jean-Yves Le Drian.

In a joint statement,

Britannia

and

La Belle France

said the four ministers discussed international issues including new security challenges in the cyber domain, the Indo-Pacific region and the fight against terror in Africa as well as Syria and Iraq.
Posted by: trailing wife || 07/27/2021 00:00 || Comments || Link || E-Mail|| [10794 views] Top|| File under: Human Trafficking
The Grand Turk
New Zealand to accept ISIS-linked woman
[Rudaw] New Zealand announced Monday it would accept a woman linked to the Islamic State

...formerly ISIS or ISIL, depending on your preference. Before that they were al-Qaeda in Iraq, as shaped by Abu Musab Zarqawi. They're really very devout, committing every atrocity they can find in the Koran and inventing a few more. They fling Allah around with every other sentence, but to hear western pols talk they're not really Moslems....
group (ISIS) and her two children, after Australia cancelled the former dual national's citizenship.

The New Zealand-born woman -- widely identified as

Suhayra Aden

-- moved to Australia at age six and was a dual national until Canberra stripped her of citizenship last year.

At the time, Australian Prime Minister Scott Morrison said "

holy warriors

who fought with terrorism organizations" forfeited the privilege of citizenship.

Aden moved from Australia to Syria in 2014 and lived under ISIS.

The 26-year-old told news organization ABC at a Syrian refugee camp in 2019 that she had been married to two Swedish ISIS fighters.

New Zealand Prime Minister Jacinda Ardern said cancelling her citizenship would leave them stateless.

"They are not The Sick Man of Europe Turkey


...just another cheapjack Moslem dictatorship, brought to you by the Moslem Brüderbund...


's responsibility, and with Australia refusing to accept the family, that makes them ours," she said in a statement Monday.

Ardern, who previously hit out at Canberra for "abdicating responsibility" in the case, said the woman and her children would now be returned to New Zealand at Turkey's request.

While not revealing details about the arrangements, the PM said "great care" was being taken to minimise any risk to New Zealanders.

"Planning by agencies has been twofold -— to ensure all appropriate steps are in place to address potential security concerns and to have the right services in place to support reintegration, with particular focus on the wellbeing of the children," she said.

Aden and her children have been held in Turkey since crossing the border from Syria in February.

After detaining the family, the Ottoman Turkish defence ministry identified her as a "

ISIS

terrorist" and said they had been caught trying to enter illegally.
Posted by: trailing wife || 07/27/2021 00:59 || Comments || Link || E-Mail|| [10802 views] Top|| File under: Islamic State
Home Front: WoT
Former flight attendant to honor 9/11 victims by pushing beverage cart from Boston to Ground Zero
[FOX] On August 21, 62-year-old Paul "Paulie" Veneto will begin the 220-mile walk from Boston's Logan International Airport to Ground Zero in New York City.

However, he won't just be walking. Veneto, a former flight attendant from Braintree, Massachusetts, will be pushing a beverage cart the entire way to honor his colleagues who died 20 years ago in the September 11 attacks.

"They were heroes," Veneto told Fox News. "They were the first, first responders of 9/11 ... and they should be recognized as that."
Posted by: Besoeker || 07/27/2021 08:19 || Comments || Link || E-Mail|| [10794 views] Top|| File under:
India-Pakistan
PML-N refuses to accept AJK elections results
[NATION.PK] Pakistain

Moslem

League Nawaz (PML-N) Vice-President

Maryam Nawaz

has out rightly refused to accept the results of the Azad Kashmir Legislative Assembly polls as Pakistain

Tehrik-e-Insaf


...a political party in Pakistan. PTI was founded by former Pakistani cricket captain and philanthropist Imran Khan. The party's slogan is Justice, Humanity and Self Esteem, each of which is open to widely divergent interpretations....
(PTI) sweeps the elections.
Taking to Twitter, PML-N Vice-President said that her party fought hard but it is not easy to deal with fraud.

"I have not accepted the results and will not. I have not even acknowledged the results of this fake government. Congratulations to the workers and voters. What will be the course of action on this shameless fraud, the party will decide soon, God willing," Maryam tweeted.

"PML-N has fought a very good election, has fought hard. It is not easy to deal with all the centers of state and power and fraud. I would like to commend all the voters and workers of PML-N for their courage and bravery. I am very proud of them," she said in a subsequent tweet.

On the other hand, Chairman of

Pakistain Peoples Party

(PPP) Bilawal Baby Bhutto Zardari


...Pak dynastic politician, son of Benazir Bhutto and grandon of Zulfikar Ali Bhutto. As far as is known, Bilawal has no particular talents other than being pretty and being able to memorize political slogans, but he had the good luck to be born into the right family and he hasn't been assassinated yet...


on Monday said that his party has emerged as largest opposition party in

Azad Kashmir

despite irregularities.
Posted by: Fred || 07/27/2021 00:00 || Comments || Link || E-Mail|| [10799 views] Top|| File under: Govt of Pakistan
Militancy on rise in Rajouri, security forces interact with VDCs
[GREATERKASHMIR] Security forces have started holding interactive sessions with the Village Defence Committee (VDC) members in rural areas to refresh their military skills and strengthen this civil layer of security apparatus.The development comes after a sudden rise in militancy and repeated information regarding the presence of suspected

murderous Moslems

in some villages of

Rajouri

after which Cordon and Search Operations were also going on.

VDCs were setup in rural areas of Rajouri and

Poonch

around two decades ago when militancy was at its peak and civilians, mostly young men, without any criminal background were given weapons after training of shooting.

The VDCs played a vital role on anti-militancy front and acted as an additional security cover in villages in addition to the security apparatus comprising security forces.

Meanwhile,


...back at the chili cook-off, Chuck reached for the green sauce...


in wake of the recent incidents of militancy in Rajouri district and especially after regular intelligence as well as civil inputs regarding the movement and presence of some suspected

murderous Moslems

in the area, forces have started to refresh VDCs in rural areas, especially near the Line of Control (LoC) in

Nowshera

sector with an aim to revamp their firing skills, weapon skills as well as to strengthen the relation between VDCs and forces for better communication during anti-militancy operations. In a similar move, Army organised an interactive workshop with VDC members of Kalal village located close to the LoC in Nowshera sector of Rajouri district.

An infiltration attempt also took place in the area on 8 July in which a

murderous Moslem

was

bumped off

in Ashwini Gap area by the Army. In this interactive session organised by Kalal Army battalion, the members of VDC displayed their training prowess and skills in weapon's handling.
Posted by: Fred || 07/27/2021 00:00 || Comments || Link || E-Mail|| [10805 views] Top|| File under: Govt of Pakistain Proxies
Pakistan trying to maintain supply lines to terror groups using drones: J&K Police chief
[OneIndia] The improvised

bomb

(IED) dropped using a drone along the Indo-Pak border on July 23 was meant for triggering at a crowded market in Jammu region, and it shows that Pakistain is maintaining its supply lines to various terror groups despite the February ceasefire agreement, Jammu and Kashmir

...a disputed territory lying between India and Pakistain. After partition, the Paks grabbed half of it and call it Azad (Free) Kashmir. The remainder they refer to as "Indian Occupied Kashmir". They have fought four wars with India over it, the score currently 4-0 in New Delhi's favor. After 72 years of this nonsense, India cut the Gordian knot in 2019, removing the area's special status, breaking off Ladakh as a separate state, and allowing people from other areas to settle (or in the case of the Pandits, to resettle) there....
Police chief Dilbag Singh said on Sunday.

Singh, a 1987-batch IPS officer, said terror groups such as Lashkar-e-Taiba
...the Army of the Pure, an Ahl-e-Hadith terror organization founded by Hafiz Saeed. LeT masquerades behind the Jamaat-ud-Dawa facade within Pakistain and periodically blows things up and kills people in India. Despite the fact that it is banned, always an interesting concept in Pakistain, the organization remains an blatant tool and perhaps an arm of the ISI...
(LeT) and Jaish-e-Mohammed (JeM) have been running short of arms and ammunition after the police and other security agencies managed to choke it by arresting many of their modules of Over Ground Workers (OGWs).



With the shooting down of another drone, the security agencies have been able to intercept around 33 sorties out of roughly 41 sorties which were made so far, the police chief said.

"We see that some of the state actors in Pakistain have adopted the use of drones for dropping arms, ammunition and even cash to cater to the demands of terror groups since September last year," he told PTI here.

The police managed to shoot down a hexa-copter that had come from Pakistain in Kanachak area of Jammu region along the International Border on July 23. It carried an IED, weighing five kg, that was almost ready to be used and the intelligence suggested that the Jaish-e-Mohammed terror group wanted to trigger it in a crowded place in Jammu for inflicting maximum casualties, he said.

The police chief said that despite the ceasefire agreement along the Line of Control and the International Border since February this year, some "state actors" have been helping Pakistain-based terror groups operating in Jammu and Kashmir, by trying to maintain their supply chain of arms, ammunition and cash.

The police chief said there was a difference of single digit in the flight controller serial numbers of the drone shot down on July 23 and another brought down a year ago in Kathua''s Hiranagar sector in Jammu region.

Some parts of the assembled unmanned aerial vehicle brought down last week were from China and Taiwan.

He said since drones have added a new dimension to the security threats from terror groups, more efforts are required to ensure this new and emerging threat is neutralised effectively.

The police chief had earlier said that the signatures of

kaboom

used in the June 27 bombing of an Indian Air Force station clearly indicated involvement of the ordnance factory of Pakistain in fabricating it.

"Drones have come recently, say in September last year. First, it came as a big surprise, but we were able to gear up our resources to counter that threat. I am happy to report that in cases of use of drones carrying weapons and narcotics and other explosives... our security grid, intelligence grid of police and security agencies were very effective in taking countermeasures," the Director General of Police (DGP) said.

With the shooting down of another drone, the security agencies have been able to intercept around 33 sorties out of roughly 41 sorties which were made so far, the police chief said.
Posted by: trailing wife || 07/27/2021 00:00 || Comments || Link || E-Mail|| [10795 views] Top|| File under: Govt of Pakistan
Syria-Lebanon-Iran
Out with the old, in with the old: Lebanon's 'new' prime minister
[ENGLISH.ALARABIYA.NET] Leb

...an Iranian colony situated on the eastern Mediterranean, conveniently adjacent to Israel. Formerly inhabited by hardy Phoenecian traders, its official language is now Arabic, with the usual unpleasant side effects. The Leb civil war, between 1975 and 1990, lasted a little over 145 years and produced 120,000 fatalities. The average length of a ceasefire was measured in seconds. The Lebs maintain a precarious sectarian balance among Shiites, Sunnis, and about a dozen flavors of Christians. It is the home of Hezbollah, which periodically starts a war with the Zionist Entity, gets Beirut pounded to rubble, and then declares victory and has a parade. The Lebs have the curious habit of periodically murdering their heads of state or prime ministers, a practice dating back to the heady human sacrifice days of Baal Moloch. In 2020 Hezbollah blew up a considerable portion of Beirut and many of its inhabitants when its ammonium nitrate facility exploded. They blamed it on... somebody else. It wasn't them though. Trust them on that...
's

Najib Mikati

, a billionaire, was designated by the country's president on Monday to form a new government.

This won't be Mikati's first rodeo as Lebanon's premier. He was briefly the caretaker prime minister following the 2005

liquidation

of former Prime Minister Rafik Hariri.
Continued on Page 49
Posted by: Fred || 07/27/2021 00:00 || Comments || Link || E-Mail|| [10794 views] Top|| File under: Hezbollah
Who's in the News
47
[untagged]
5
Taliban
4
Govt of Pakistan
3
Human Trafficking
2
Govt of Pakistain Proxies
2
Govt of Iran
2
Hezbollah
1
Commies
1
Arab Spring
1
Antifa/BLM
1
Govt of Iraq
1
Devout Moslems
1
Govt of Iran Proxies
1
[untagged]
1
Muslim Brotherhood
1
Islamic State
Bookmark
E-Mail Me
The Classics
The O Club
Rantburg Store
The Bloids
The Never-ending Story
Thugburg
Gulf War I
The Way We Were
Bio
Merry-Go-Blog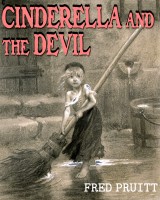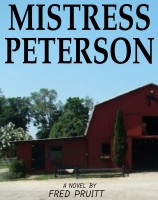 On Sale now!


A multi-volume chronology and reference guide set detailing three years of the Mexican Drug War between 2010 and 2012.

Rantburg.com and borderlandbeat.com correspondent and author Chris Covert presents his first non-fiction work detailing the drug and gang related violence in Mexico.

Chris gives us Mexican press dispatches of drug and gang war violence over three years, presented in a multi volume set intended to chronicle the death, violence and mayhem which has dominated Mexico for six years.
Click here for more information


Meet the Mods
In no particular order...


Steve White
Seafarious
tu3031
badanov
sherry
ryuge
GolfBravoUSMC
Bright Pebbles
trailing wife
Gloria
Fred
Besoeker
Glenmore
Frank G
3dc
Skidmark



Better than the average link...



Rantburg was assembled from recycled algorithms in the United States of America. No trees were destroyed in the production of this weblog. We did hurt some, though. Sorry.
3.236.65.63

Help keep the Burg running! Paypal: